We pick out the best home items from the Hermès Spring/Summer 2022 Objects Collection that you can use to bring a touch of unique style to your space.
With the new season comes a rush of optimism and lightness. Based on the theme of "Lighthearted", the newly launched Hermès Autumn-Winter 2022 Objects collection is designed to bring just that touch of playfulness with vibrant colour and singular craftsmanship. From tableware, handwoven blankets to children toys, these exquisite decorative home objects sure will breathe new life into your interior.
Canopée Round Garden Vases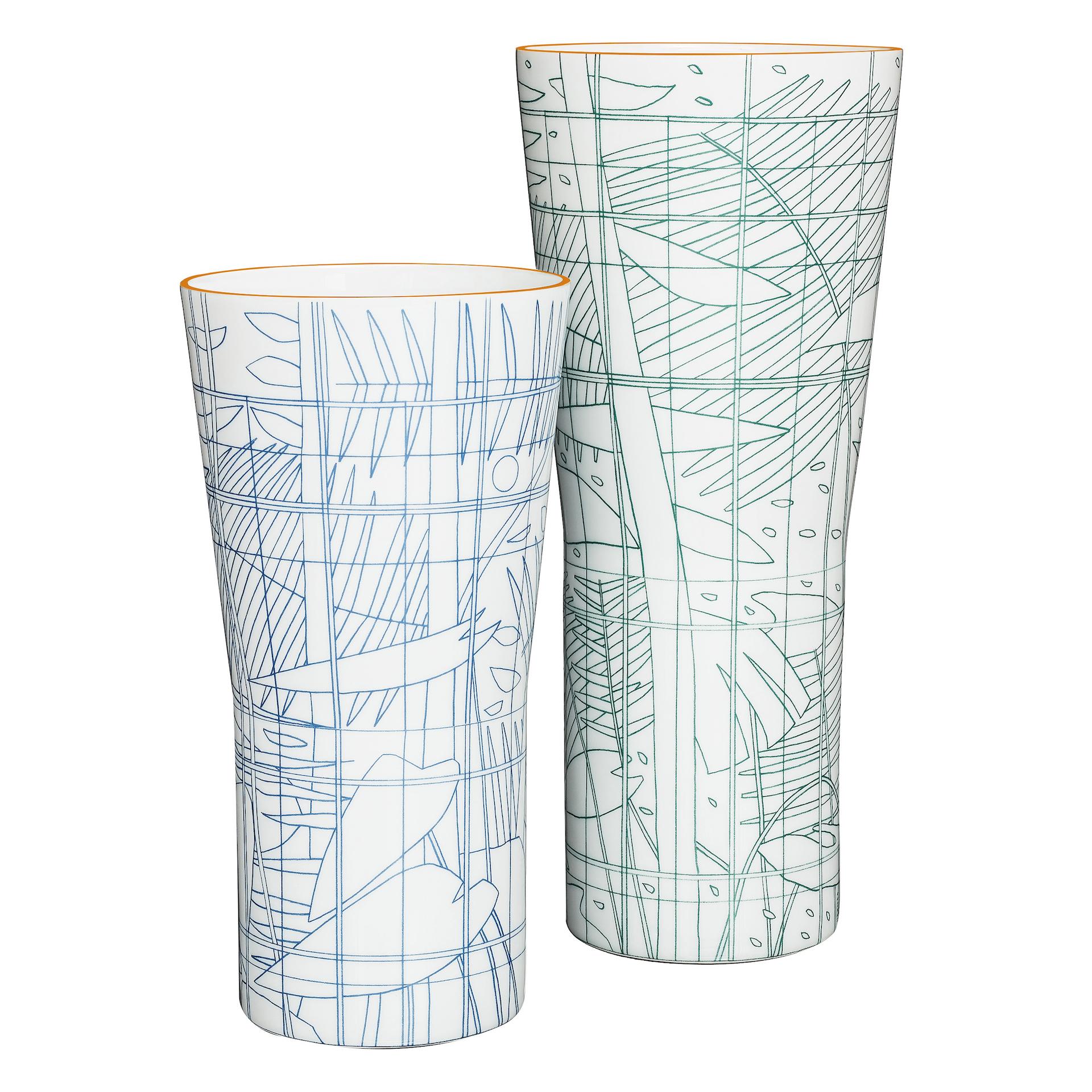 These cinched vases in white porcelain are decorated with a Nigel Peake design, a play of grids and graphic lines evoking an infinite greenhouse garden. A thread of yellow, painted with a brush, adds a touch of light.

Enigmatic Jacquard Blanket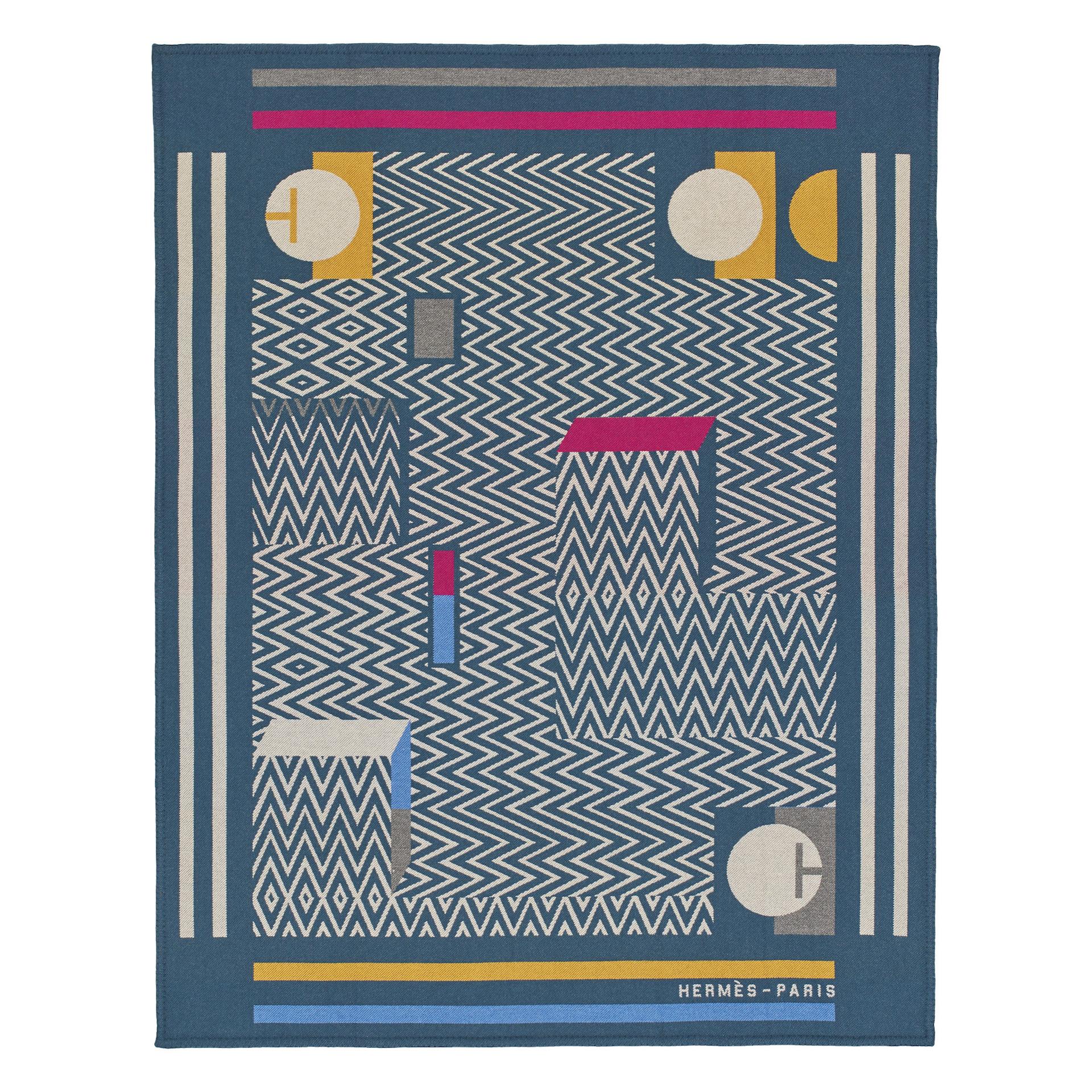 The geometric shapes decorating this jacquard blanket present a reflection on space by illustrator Gianpaolo Pagni.
Épopée Block Puzzle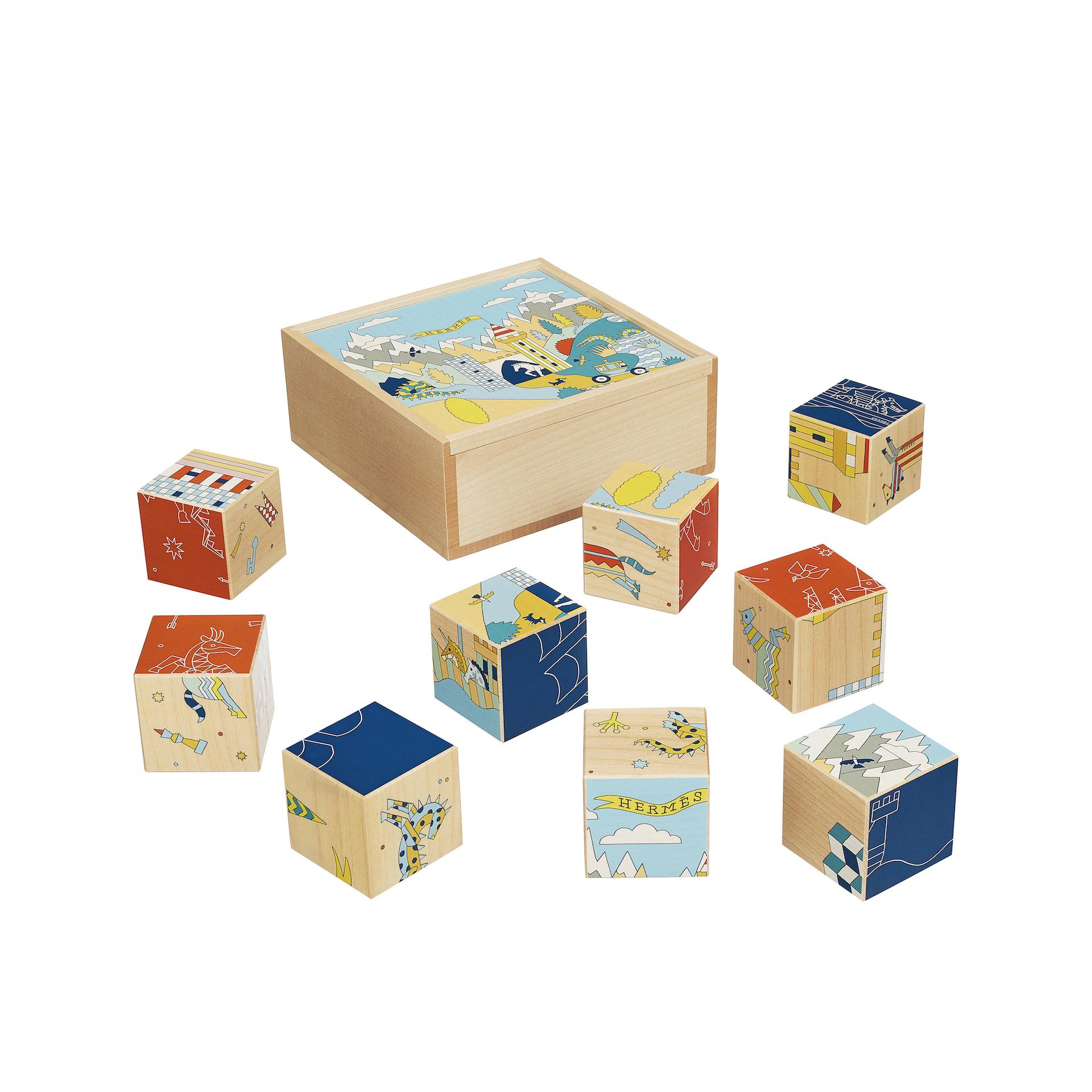 This traditional educational toy for children is composed of nine cubes and a box in maple wood printed with the Épopée design created by Jan Bajtlik.
H Diagonale Cushion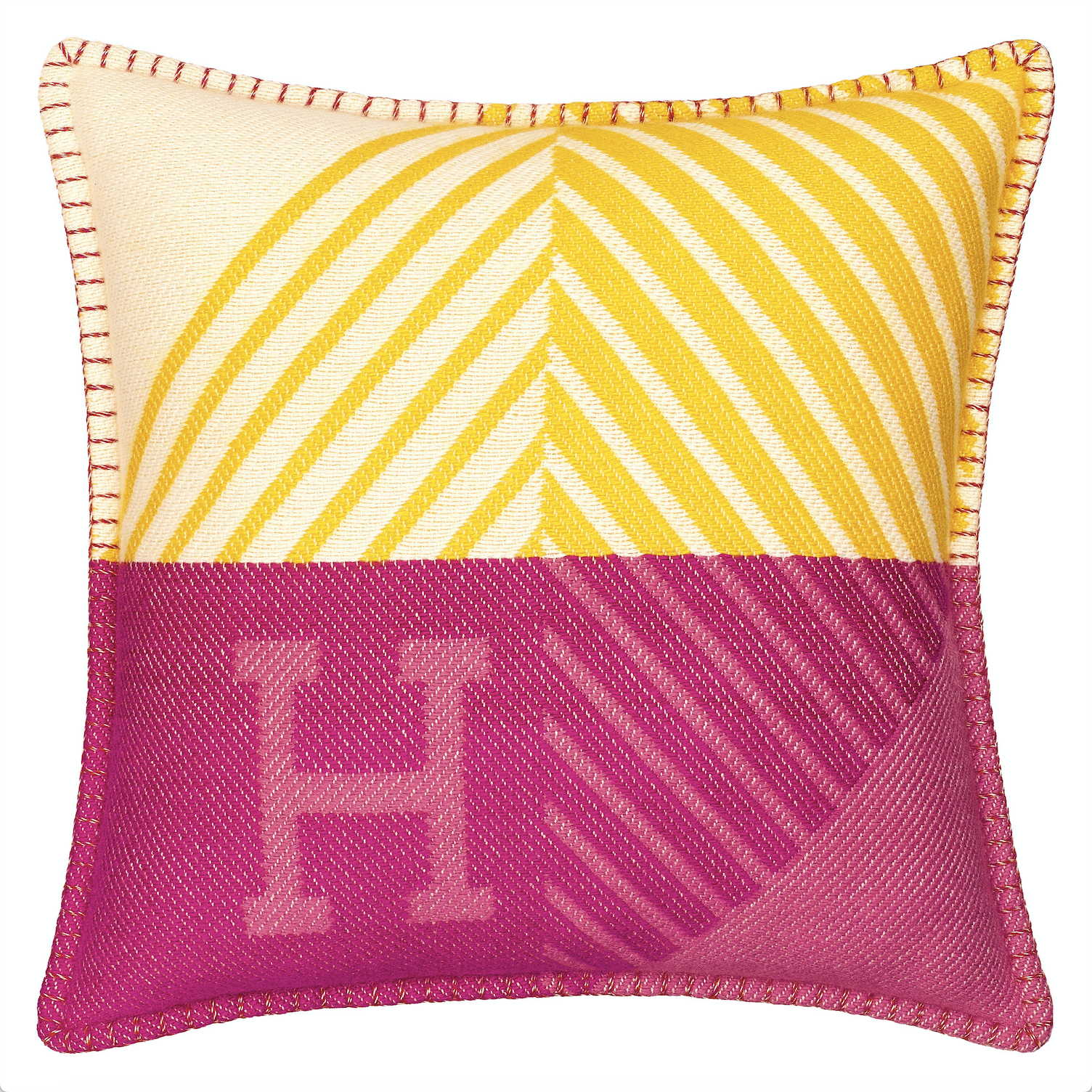 Handwoven and inspired by Art Deco, the graphic composition decorating the handwoven cashmere cushion takes cues from an Hermès advertisement in the late 1920s.
petit h Hanging Mirror

petit h explores paper with the help of a French master papermaker, turning it into a raw material as organic and malleable as leather. The hanging mirror has a structure of a veritable paper terrazzo. Different elements from the equestrian and leather goods universes are placed in the pulp: silk confetti, padlock keys, metal pieces – to craft the surprisingly light piece.
Soleil d'Hermès Dessert Plate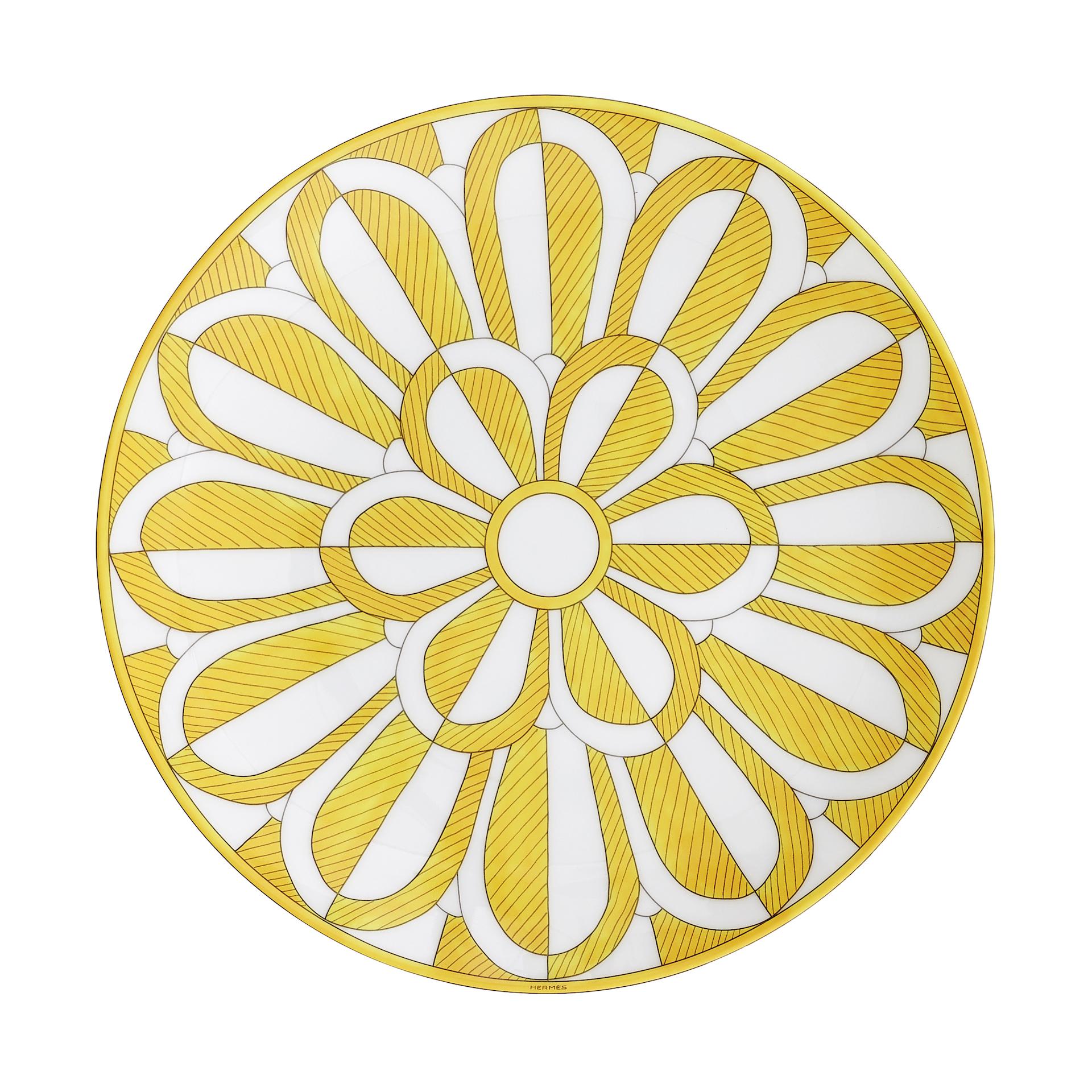 This new tableware is an ode to the warm sun, its graphic decoration designed by Arielle de Brichambaut suggesting stylised palm leaves. White porcelain brings out the radiance and sunny nuances of the yellow, set off by a delicate black line.
Yukata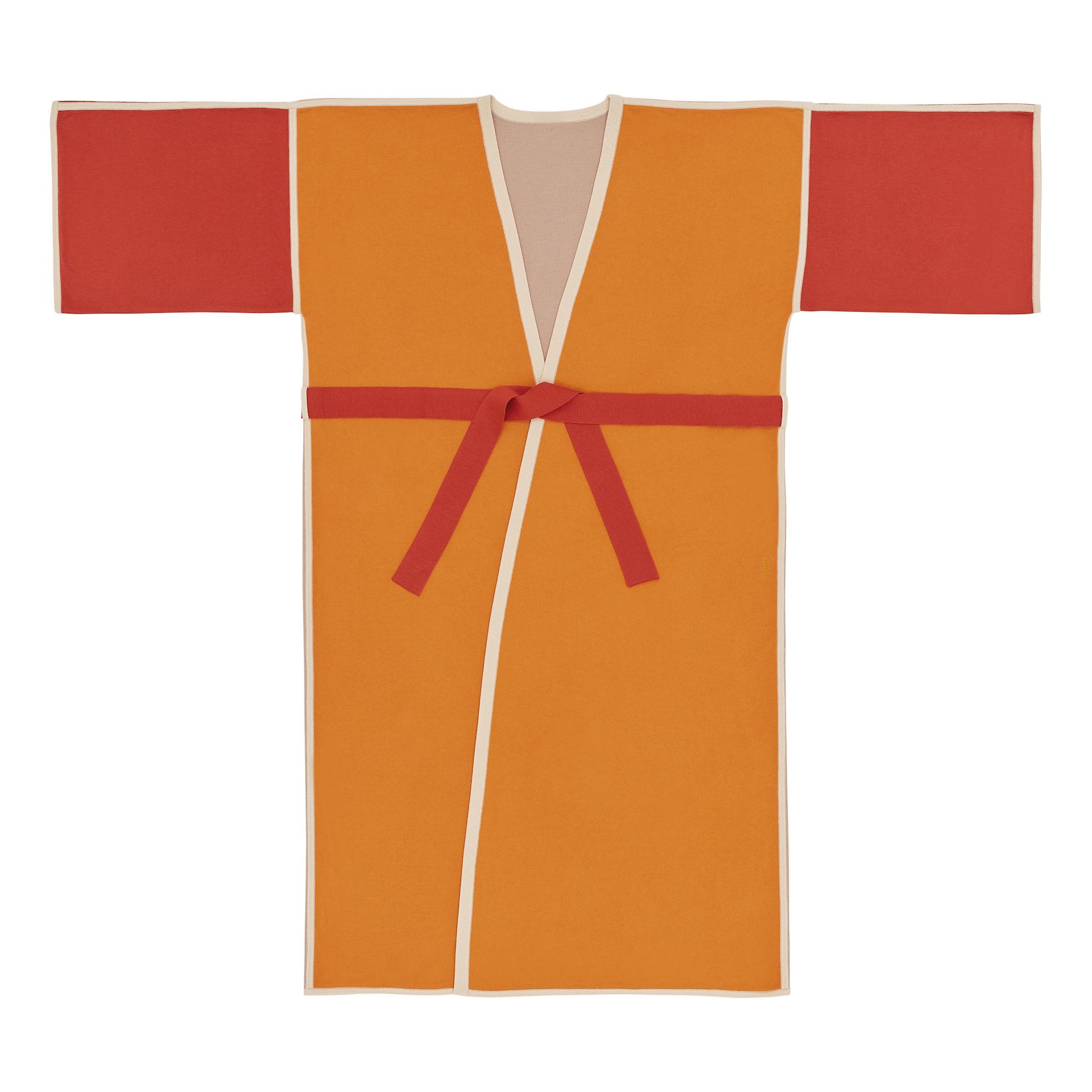 The new collection welcomes a new loungewear line which includes this cosy yukata, a traditional Japanese robe whose knitted pieces are assembled using a grafting technique for a soft, seamless finish.