Valentine's Day flowers that will sit still, look pretty in your living room
There is nothing more romantic than a bouquet of fresh cut flowers, especially on Valentine's Day. While romance on February 14 can be expressed in many different ways - with a homemade meal, a beautiful jewellery piece, a surprise trip or even an engagement - the simple gift of a beautiful bouquet of flowers never disappoints.
Whether you're hoping to sweep a special someone off their feet or giving the gift of love to yourself, here are five exquisite floral arrangements in Hong Kong that are sure to impress.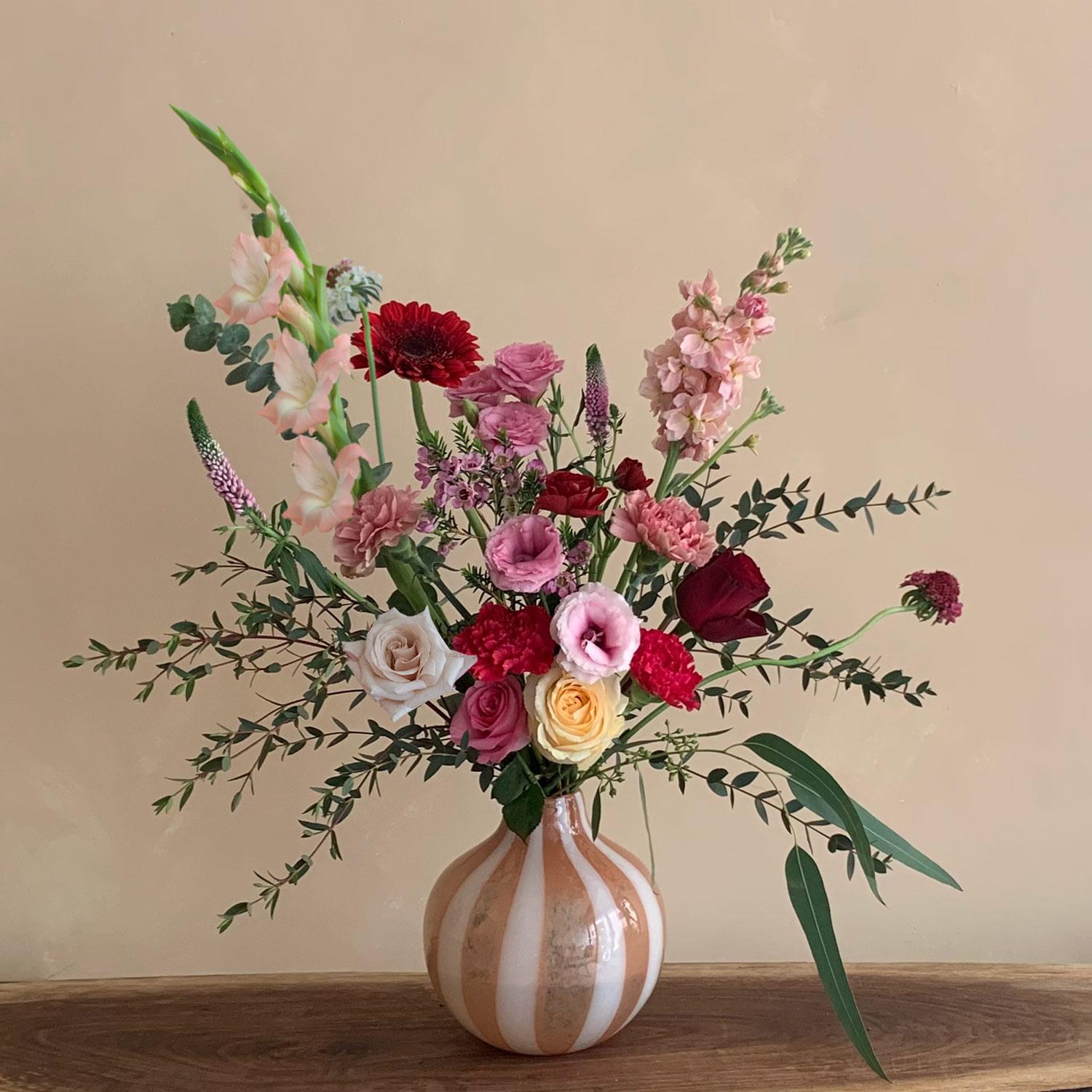 The Floristry's Limited Edition Bohemian Flame Blush Vase & Bouquet
For HK$2,880, you get a bouquet of hot-headed roses and burning-bright gerberas amid golden-glowing petals, a limited edition apricot vase, a Blush Wild Botanical Soap and Bohemian Flame Body & Bath Oil. A final sweetener: this bouquet gives you enough points for instant membership with exclusive member benefits and free gifts.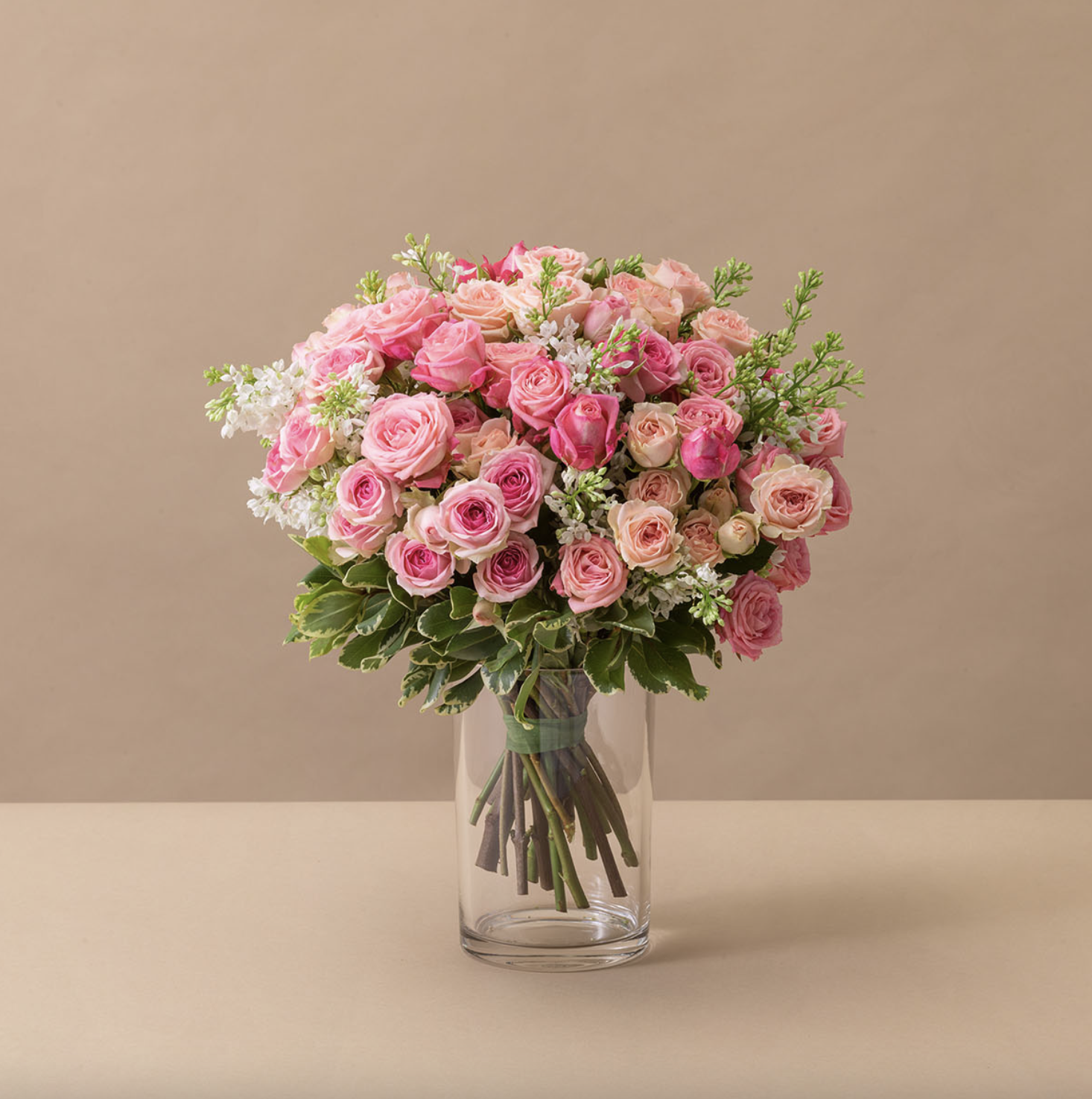 Flannel Flowers' Diana
A favourite of the fash crowd, Flannel Flowers has everyone from Louis Vuitton to Cartier, Van Cleef & Arpels to Lane Crawford on the client list. Dipped in decadent shades of soft pink, the 'Diana' (HK$2,500) is brimming with soft romance with three varieties of delightful Spray Roses, complimented by Syringa.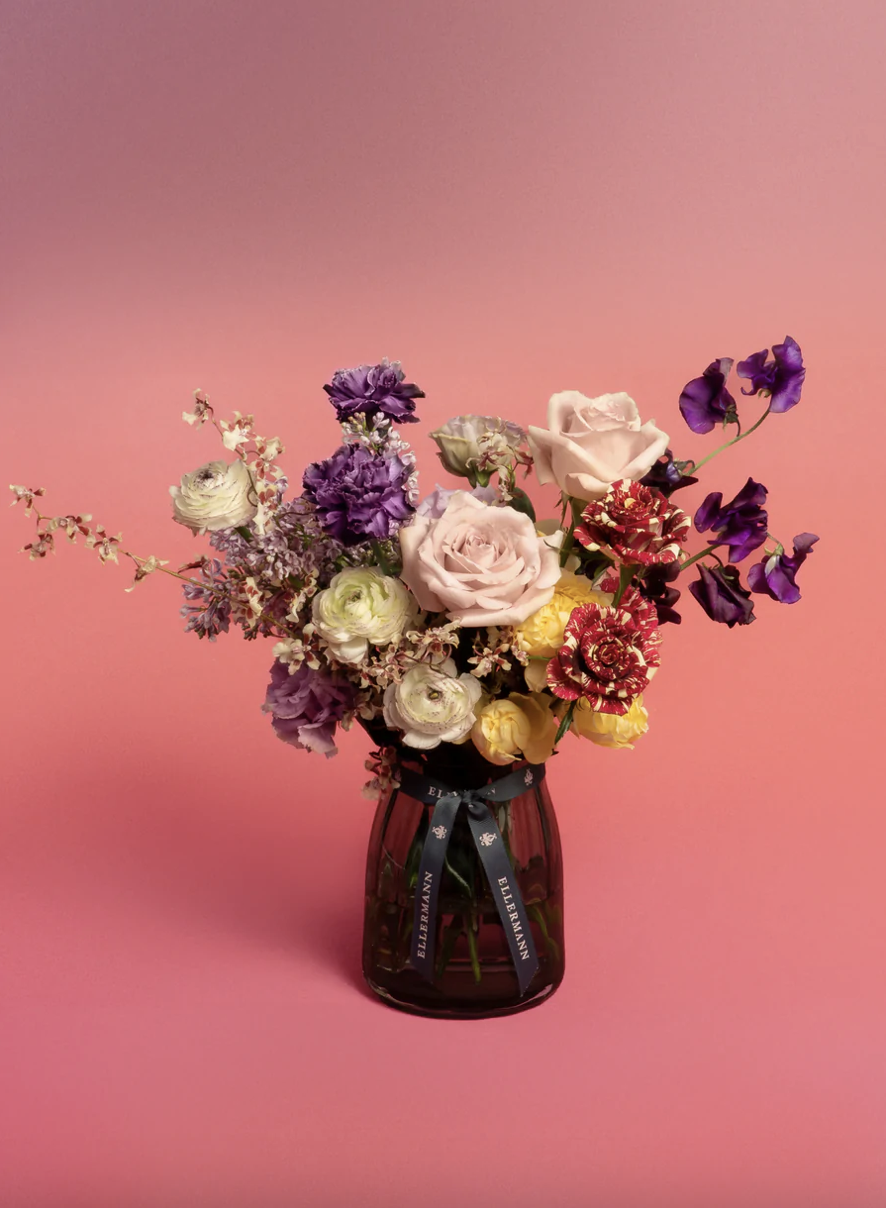 Ellermann's Lust for Love in a Vase
Want something a little different to red and pink roses? Make a beeline for this beautiful Lust for Love (HK$1,880) arrangement. Ellermann's multicoloured selection features three kinds of roses, lilac, eustoma, dancing orchid, ranunculus and more in shades of purple, red and muted pastels. Bonus points: the heavenly aroma these blooms add to any room.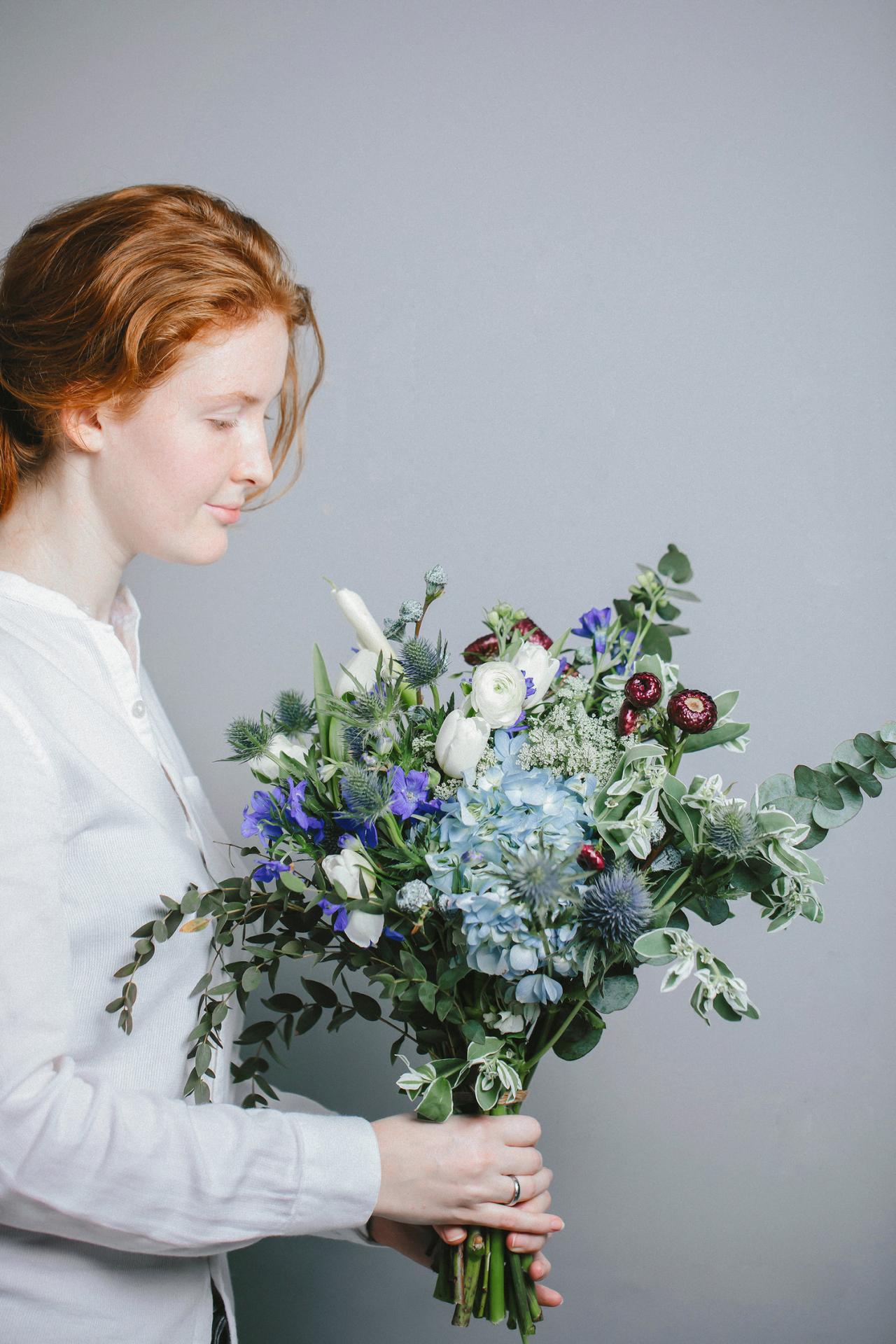 Fifty Shades of Grey Flower Bouquet
Inspired by the eponymous book that took the world by storm years ago, Floristry by Art of Living's Fifty Shades of Grey flower bouquet (from HK$890) is mysterious, alluring and rare. This blue, white, deep purple and grey bouquet exudes mystical romance and beauty yet to be explored. Since only seasonal flowers and foliage are used, each bouquet may differ slighty while remaining the same in colour and texture, but we guarantee it'll be a feast for the eyes.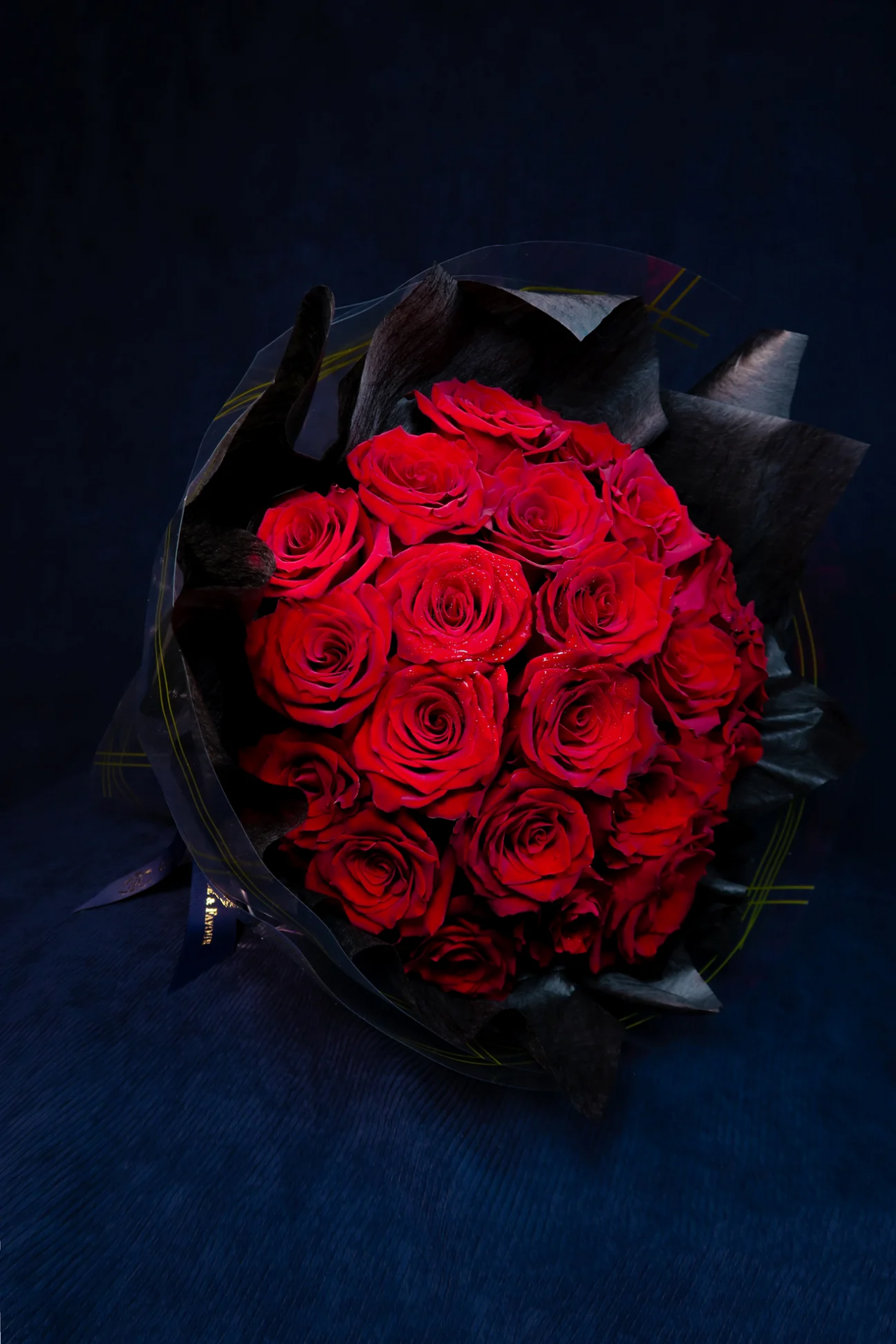 Grace and Favour's L'amour de ma vie | The Love Of My Life
For the gals and guys who constantly dream of OTT splendour, Grace and Favour has just the thing for you. Sweep the love of your life off their feet with this luxurious hand-tied bouquet of premium Ecuadorian or Dutch velvet red roses. Depending on how grand you want your romantic gesture to be (or how big is your budget), you can choose between 12, 24, 36, 52 or 99 love-filled blooms (from HK$1,480 to HK$7,980). Advice: buy it, and now.