Journey to the heart of China's commercial and entertainment capital and ensure a wholesome and fulfilling stay by choosing the Mandarin Oriental Pudong, Shanghai.
Situated on the east bank of the Huangpu River, the hotel offers spectacular views over the Huangpu River, the Bund and the Shanghai skyline. With its unrivalled location and world-class facilities, the hotel's embodiment of modern elegance and oriental essence has created a peaceful retreat in the centre of the metropolis. Read on for the top 5 reasons to stay here in your next trip to Shanghai.
See more: An etiquette school founder's Shanghai home combines old world glamour with contemporary art
1. The suites are dens of pure pampering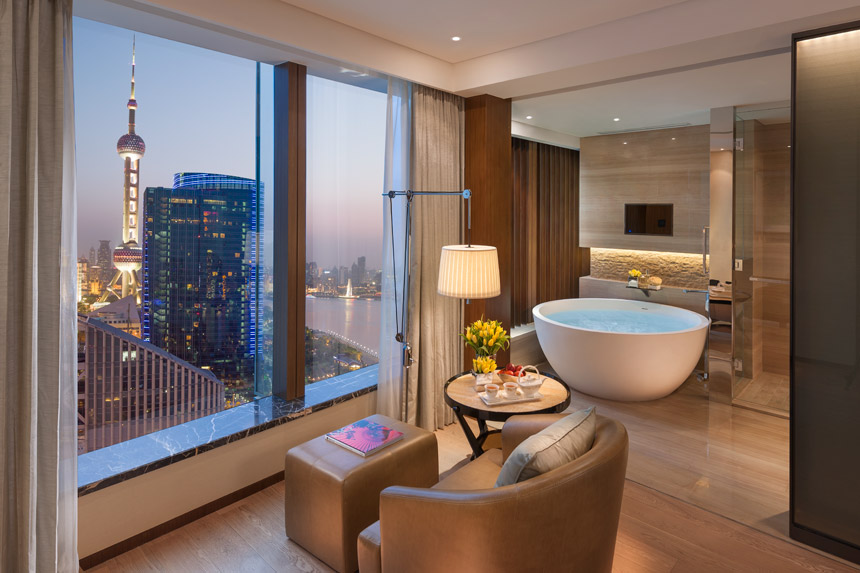 Conclude a hectic day in the bustling city of Shanghai by returning to the haven of calm and relaxation that is the Mandarin Oriental Pudong, Shanghai. Soak in style as you gaze over Shanghai's spectacular skyline in their marble bathrooms, complete with deluxe bathroom amenities by London based perfumer, Ormonde Jayne.
For extra indulgence and comfort, slip into their plush terry bathrobes or silk yukatas and lounge on your bed fitted with goose-down bedding and luxury linens for a guaranteed restful night's sleep.
2. Taste the essence of Chinese fine dining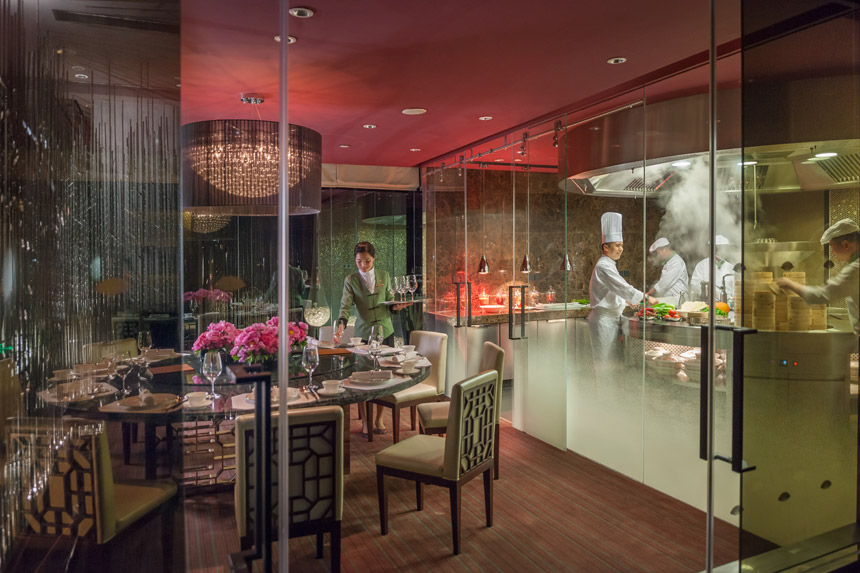 Embark on a gastronomical journey South of the Yangtze River to Shanghai's neighbouring provinces Jiangsu and Zhejiang at Yong Yi Ting with award-winning Chef Tong Lu's delicate seasonal creations of Jiang Nan cuisine.
See more: Experience the soul of old Shanghai at The Capella Shanghai, Jian Ye Li
Enjoy the ultimate luxury and intimate dining experience at the Chef's Table, complete with a show kitchen for cooking demonstrations and special degustation meals, as well as an impressive selection of twenty premium Chinese teas.
3. Get a silk cocoon body wrap at The Spa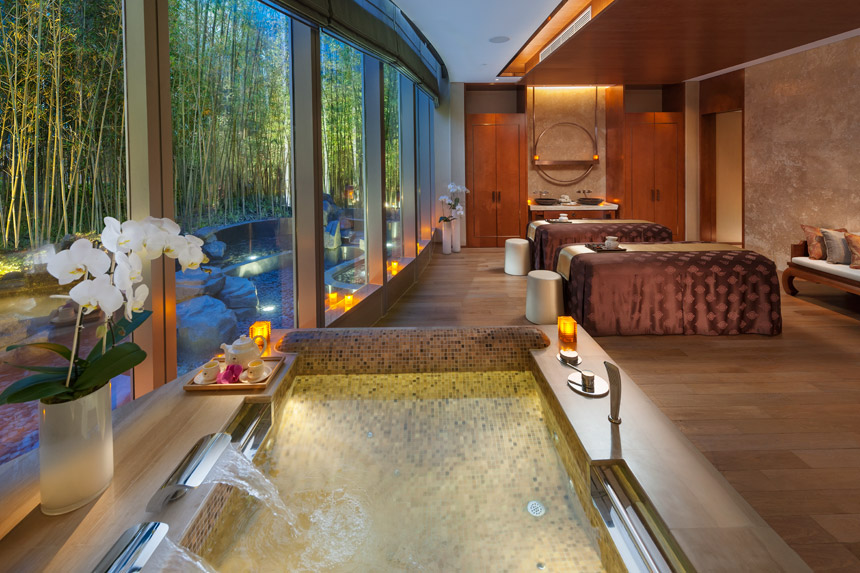 Immerse yourself into an oasis of Zen at The Spa. With soothing, natural decor inspired by butterflies, The Spa offers guests a premier wellness retreat that is guaranteed to perfectly rejuvenate the body and mind. Complete your holistic spa journey by indulging in their signature spa journeys.
Choose between the Butterfly's Dream, which includes a bath infused with natural healing herbs of Chinese mulberry and night-blooming jasmine, an elixir of rose body wrap, traditional moxibustion and a pressure point massage or the Silk Road, which features an exfoliating body mask with ground lotus seeds, pepper and Chinese dates, a silk cocoon body wrap, hydrating facial, a star anise and sweet orange relaxing, and a tailored full-body massage.
4. A waterfront to rival Hong Kong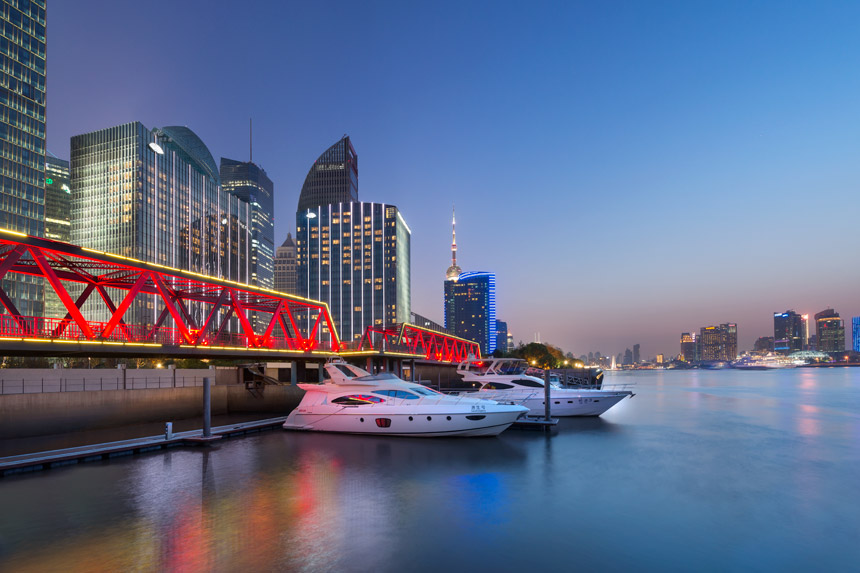 What better way to enjoy a gorgeous sunset on the Huangpu River than on a cruise? With the new Shanghai Metropolitan Marine Yacht Club right on the hotel's doorstep, the Mandarin Oriental Pudong, Shanghai redefines luxury waterfront living with its spectacular riverfront location, offering guests direct access to the Huangpu riverside promenade and with the ideal proximity from corporate offices and tourist sites.
See more: How a 10-degree tweak made this 520sqft Shanghai apartment instantly feel bigger
5. Immerse yourself in art and culture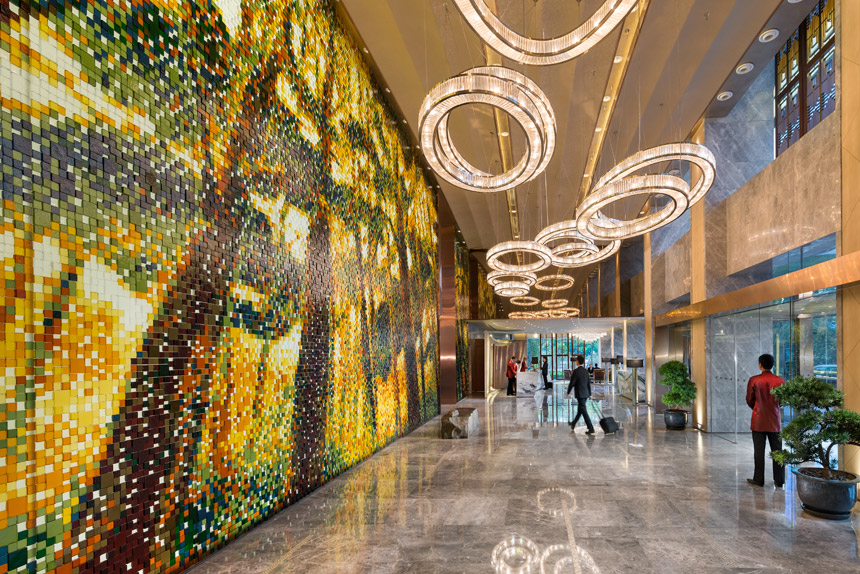 With approximately 4,000 original artworks displayed throughout the hotel with pieces by 50 world-renowned artists, the Mandarin Oriental Pudong, Shanghai is the new riverfront destination for art connoisseurs.
Immediately upon arrival, be greeted by the lobby's feature wall, a mosaic glass tile feature wall by Miao Tong which depicts an ancient forest and is only one of thousands of art pieces that will encourage you to embrace the oriental essence.
For more beautiful hotels around the world, click here.
The post 5 reasons why the Mandarin Oriental Pudong, Shanghai should be next on your travel list appeared first on Home Journal.