Boasting one of the best food scenes in the world, options for celebratory meals are limitless in Hong Kong. Yet while our city has plenty of Michelin-starred or Instagram-worthy restaurants, finding a place that marries delicious food with pretty aestheti isn't always easy. So whether you're celebrating a special anniversary or a best friend's birthday, here are five restaurants worth booking for your next fête that does exactly that.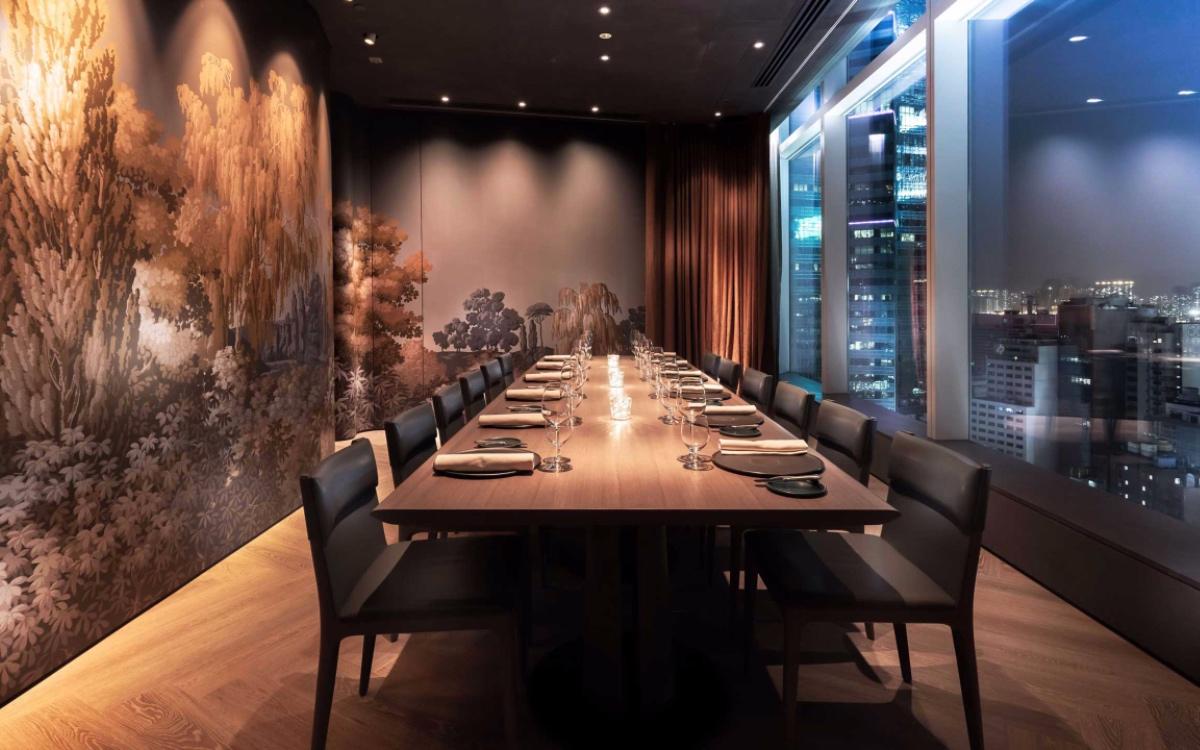 1. Arbor
Chef Eric Räty combines French technique with premium Japanese ingredients at this nature-themed restaurant. Award-winning design studio Yabu Pushelberg imagined Arbor as the tranquil forest getaway of a poet and a cook who welcomes people in for a fine meal to escape the bustling heart of Central. Forest themed art covers the walls of the lounge and private rooms to create an ethereal atmosphere, with wooden floors that match the material used for the tables. In the dining rooms, blushing hues meet high ceilings, with an open balcony overlooking the city skyline.
2. Estro
Estro, which mean 'inspiration' in Italian, is the brainchild of Michelin-star chef Antimo Merone and JIA Group, designed by renowned Hong Kong interior architect André Fu. The restaurant serves up nostalgic Neapolitan cuisine with a tradition reimagined anew approach, eschewing clichés for sophistication in technique and presentation. For the restaurant's interior, Fu forwent the typical decor tropes that point towards an Italian-style interior. Merone's Neapolitan cooking was channelled into an autumnal colour scheme, curvaceous shapes and whimsical touches that evoke a traditional salotto.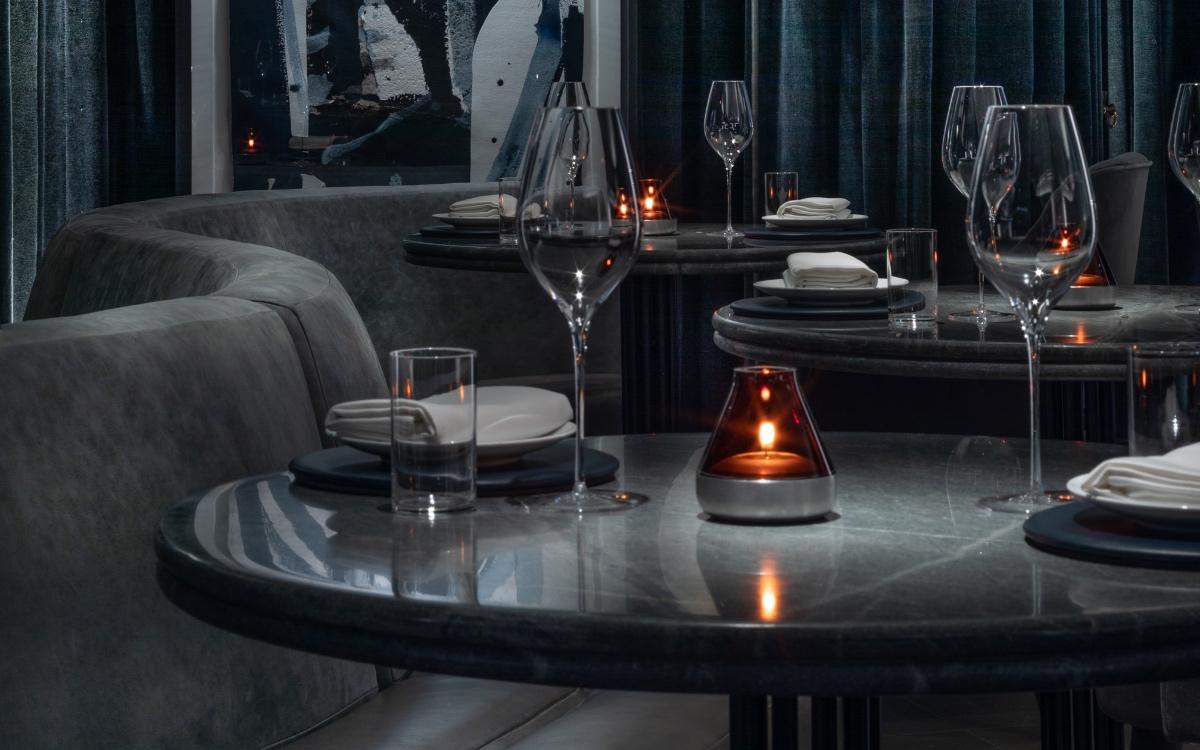 3. Belon
Belon is a neo-Parisian eatery that serves up French cuisine with a dedication to ingredient-driven cooking. The cult-favourite restaurant reopened last year with a brand new look. Gone are the airy, light-oak settings from its previous post, the new location now traverses a more sophisticated ambience with moody, futuristic and metallic-hued interiors. Designed by internationally-acclaimed Joyce Wang Studio, the sanctuary-like space is defined by shades of grey and cerulean blue. Pendants and wall lights give the restaurant a gentle glow, emphasising the use of textured materials such as the Irish pewter for the front desk and the rough wall plaster that's coral-like to touch.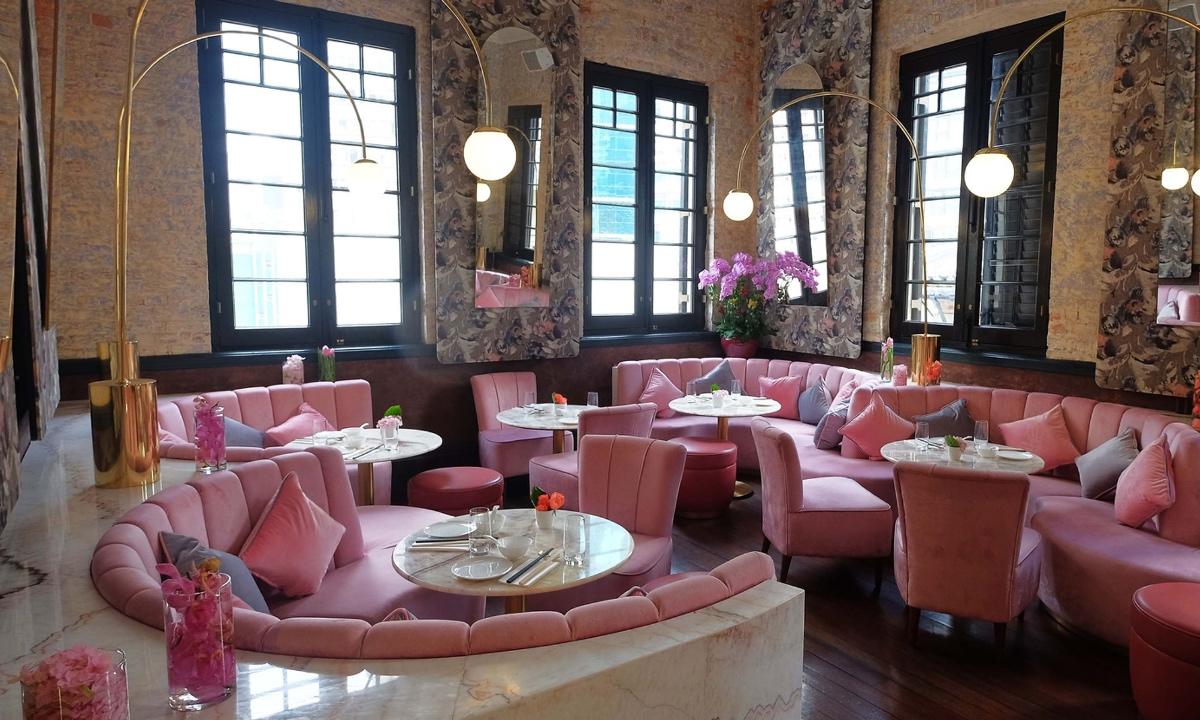 4. Madame Fu
Beneath the arches of the colonial Tai Kwun's Barrack Block is Madame Fu, a restaurant that offers carefully curated Cantonese cuisine. Madame Fu intends to impress with its 8,000 square-foot space that houses six artfully designed rooms, each of which has its own distinct identity. Their most famous room – according to our Instagram feeds at least – is arguably the Pink Room. Inspired the iconic London restaurant Sketch by Iranian-French architect and designer India Mahdavi, the Pink Room is a brick-walled room with high ceilings that's decked out in millennial pink private booth seatings for elegant birthday lunches, afternoon teas or intimate dinners.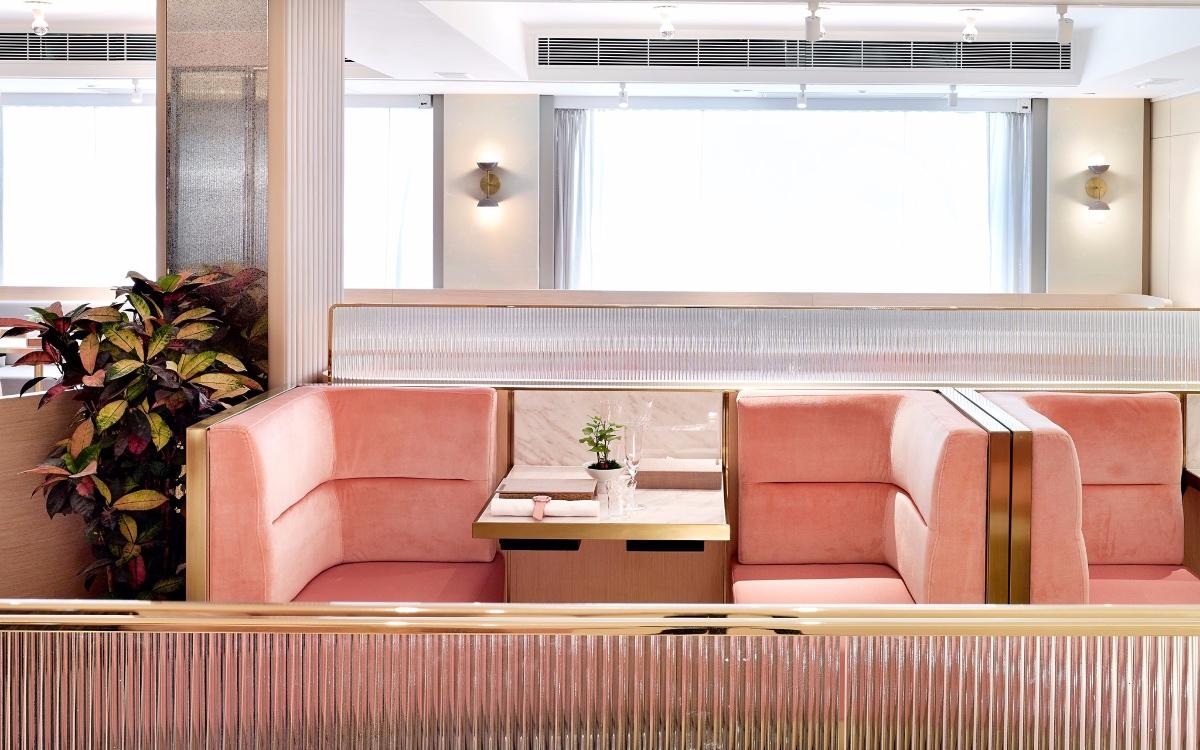 5. Tate Dining Room and Bar
Tate Dining Room and Bar serves an eclectic mix of French and Asian flavours, utilising only local and seasonal ingredients. The Michelin-star restaurant explores fine dining as an art form through its presentation of food to the interior design. Hong Kong-based architect James Acuna made use of a sorbet colour palette of white, nude, pink and green throughout the two-storey space for a crisp, understated design. Bleached timber and sensuous, soft pink upholstery with gold accents are chosen for the furniture, giving the space a feminine touch. The design reflects Chef Vicky Lau's concept of enjoying visually playful food in a home environment.