In Hong Kong, where the average apartment size is approximately 470sqft, the concept of micro-living is nothing new – nor is it seen as particularly desirable.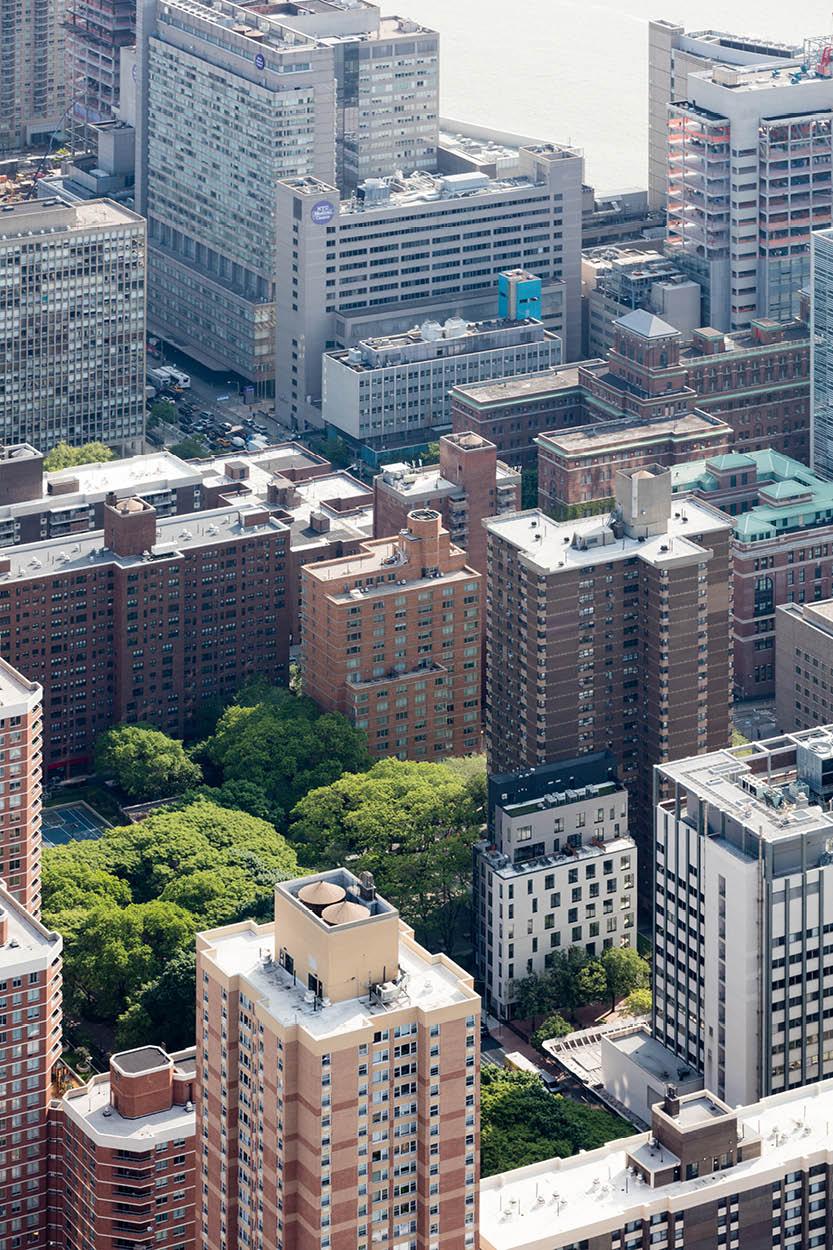 However, architects, developers and planners across the globe are calling for an increase in these so-called "tiny homes" as a response to growing populations, escalating urbanisation and the rise of single-person households, not to mention a demand for economic and environmental efficiency when it comes to our living conditions.
MULTIFUNCTIONAL ROOMS
In 2012 in New York City, then-mayor Michael Bloomberg waived zoning and density rules limiting apartments to no less than 400sqft to make way for the city's first micro-apartment complex. Designed by Brooklyn-based firm nARCHITECTS, the Carmel Place development in Manhattan's Kips Bay neighbourhood offers 55 studios ranging from 260sqft to 360sqft and was recently awarded a 2017 Honor Award by the American Institute of Architects, which stated that it "represents a new housing paradigm for the city's growing small household population."
Ammr Vandal, associate principal at nARCHITECTS, agrees – to an extent. "We do not see micro-living as the standard of living, but rather a housing solution for a growing and underrepresented demographic in metropolitan areas," he says, adding that in order to make Carmel Place more attractive, "High-quality finishes with a mix of light and reflective surfaces were carefully selected to create a clean yet inviting environment that residents would be proud to call home."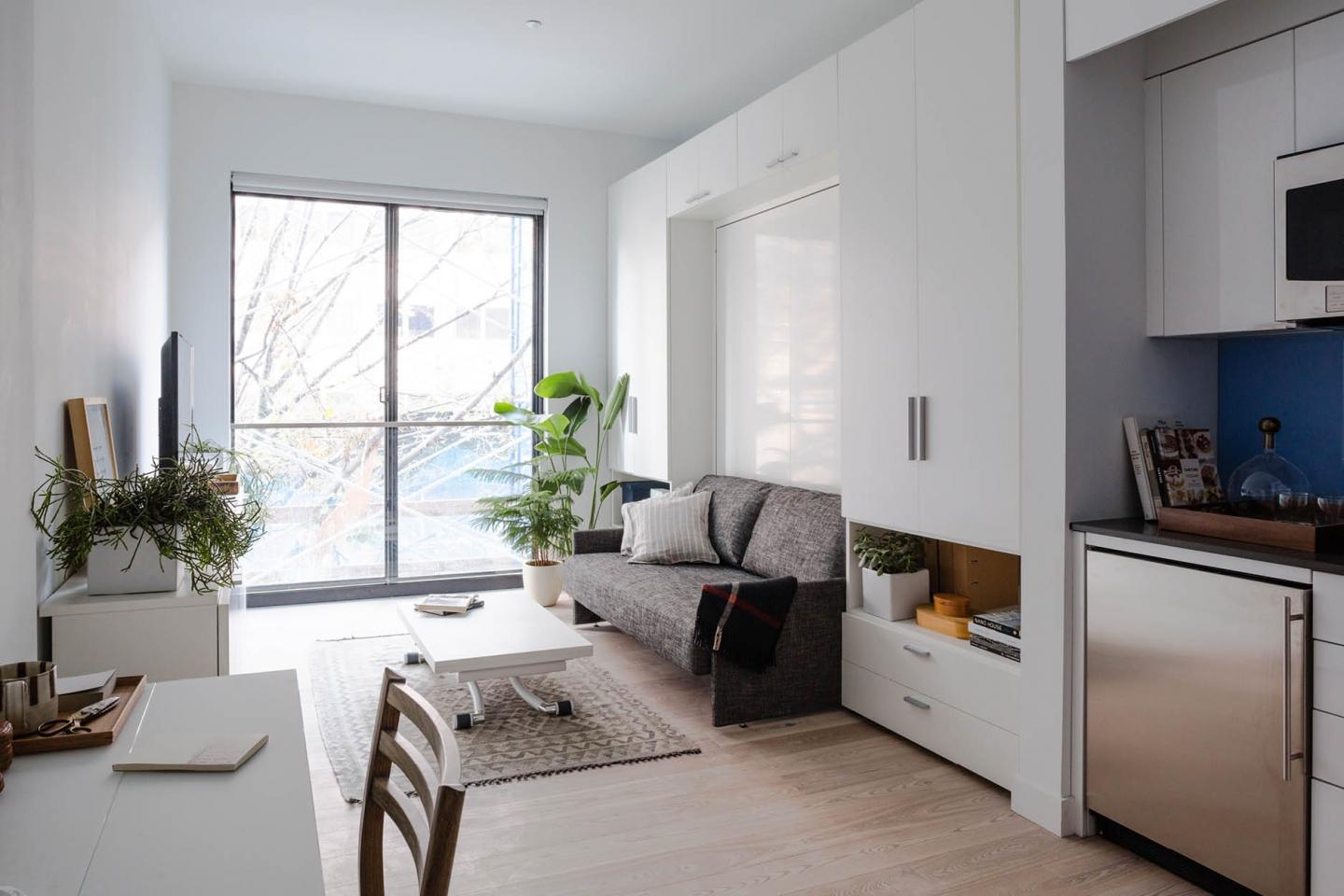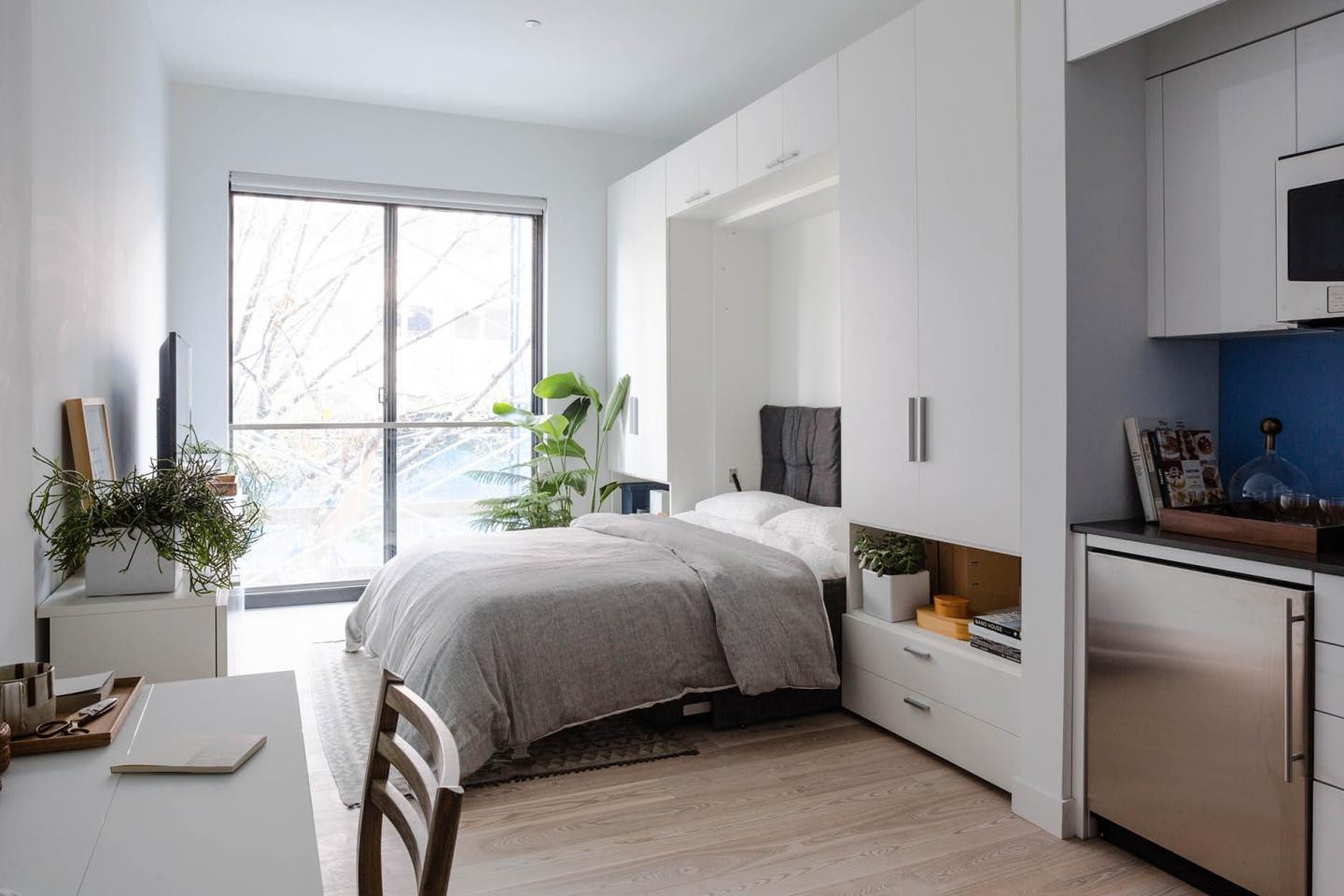 9.5-foot-high ceilings, Juliet balconies, intelligent storage solutions, kitchenettes fitted with scaled-down appliances and flexible appointments make clever use of the space, and ultimately ensured the success of the first project of its kind in the city.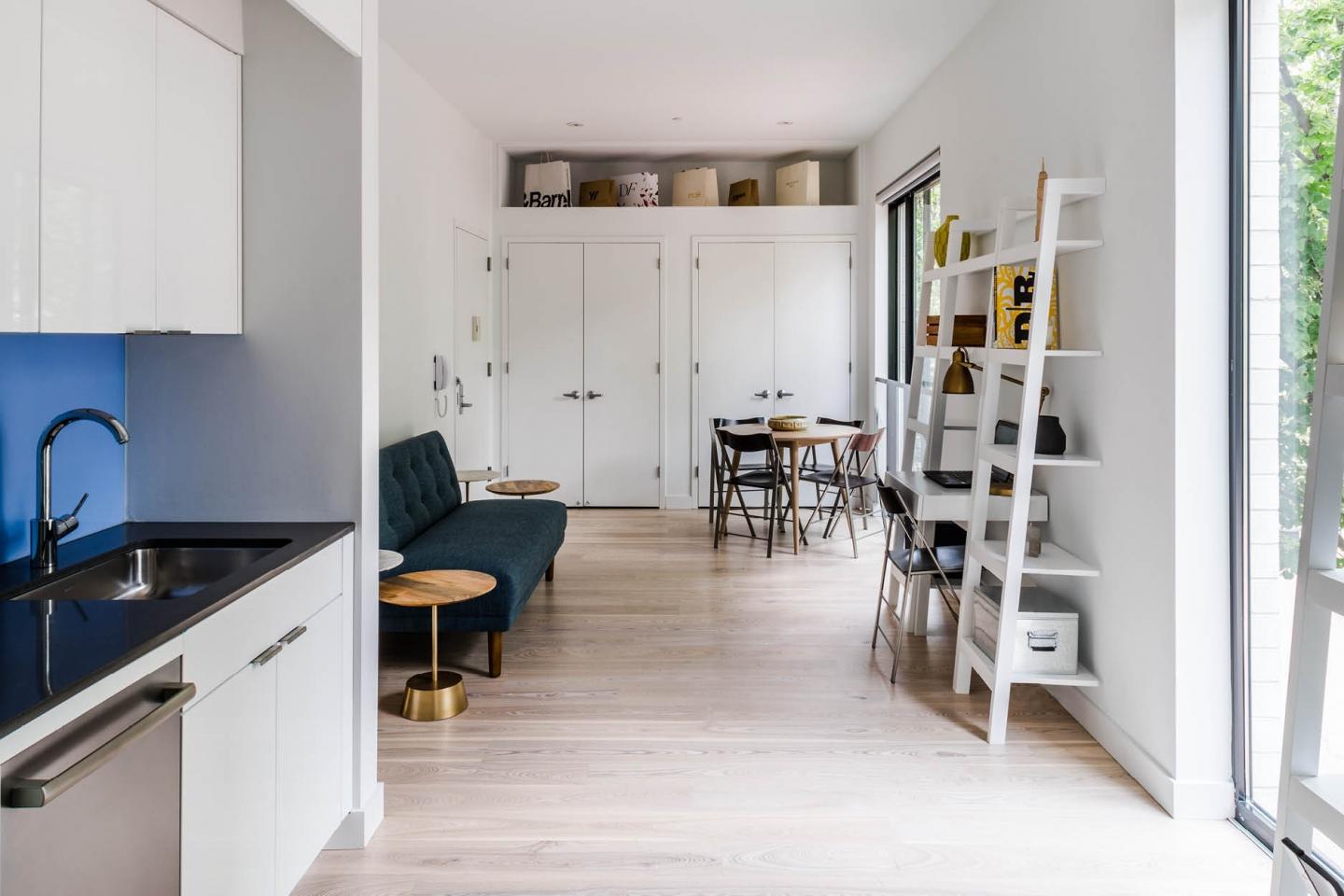 "Opened in June 2016, Carmel Place achieved full leasing by October 2016, just four months later," says Ammr. "This is the fastest leasing period for the developer and a promising indicator that the New Housing Marketplace Plan's initiative for micro-living is a desirable solution for the increasing small-household population of New York City."
ALL ABOUT STORAGE
Kasita's high-tech prefabricated micro dwellings were borne out of an offbeat endeavour by the company's founder, former professor and now tiny house advocate Jeff Wilson. "Kasita came out of a year-long experiment where I turned a 33sqft dumpster into my home," says Jeff.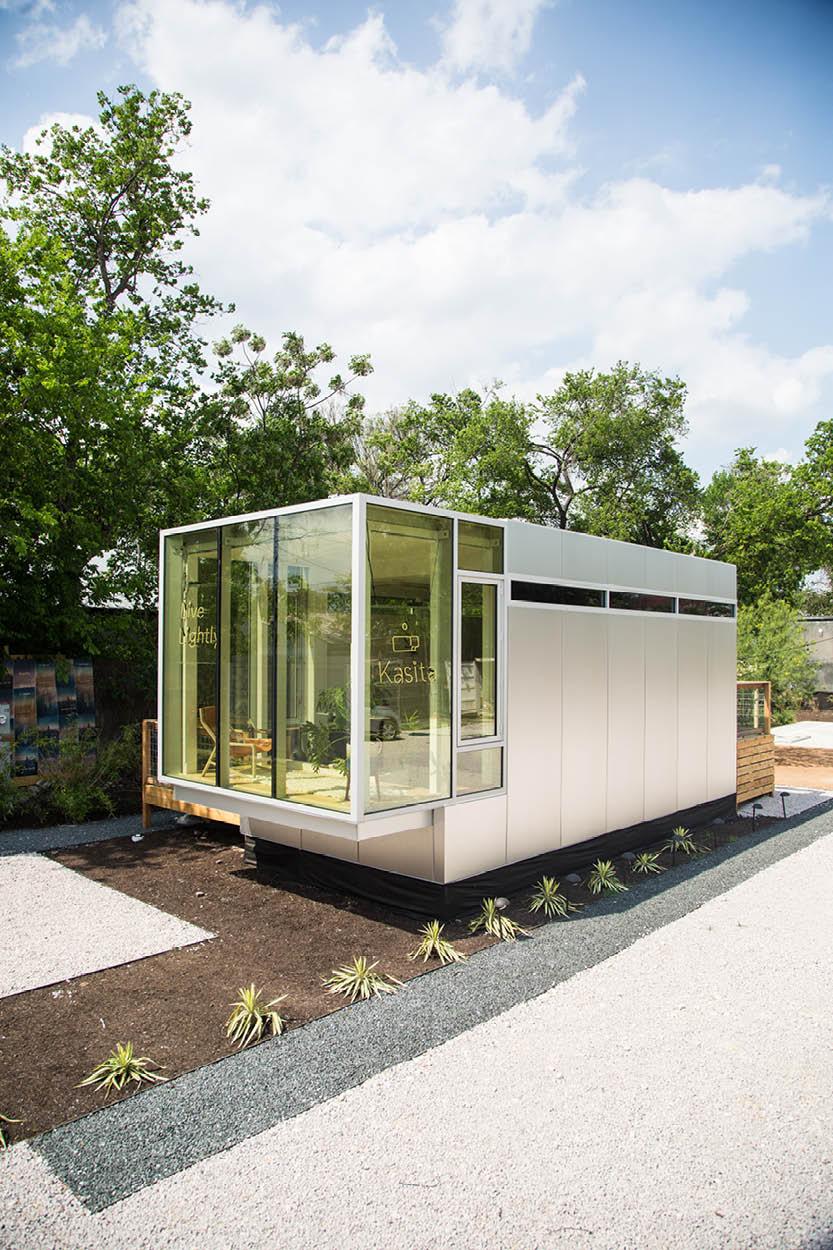 Launched in 2015, Kasita units measure a diminutive 352sqft and were designed with not only the inhabitant but also the planet in mind. "All over the world we're running out of urban space," Jeff explains. "And with people moving back into cities, we need to find ways to increase housing by fitting into the cracks of the urban landscape."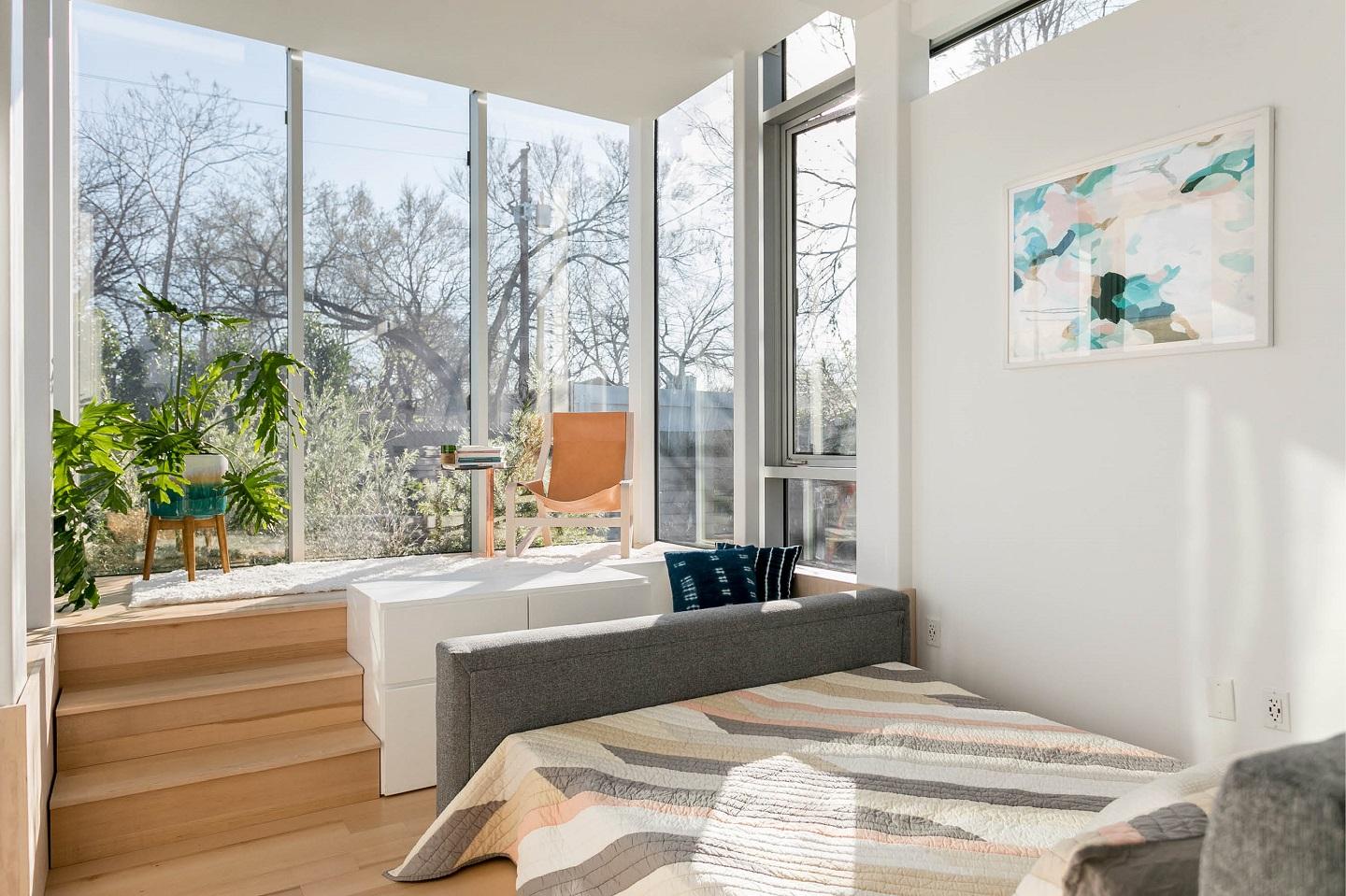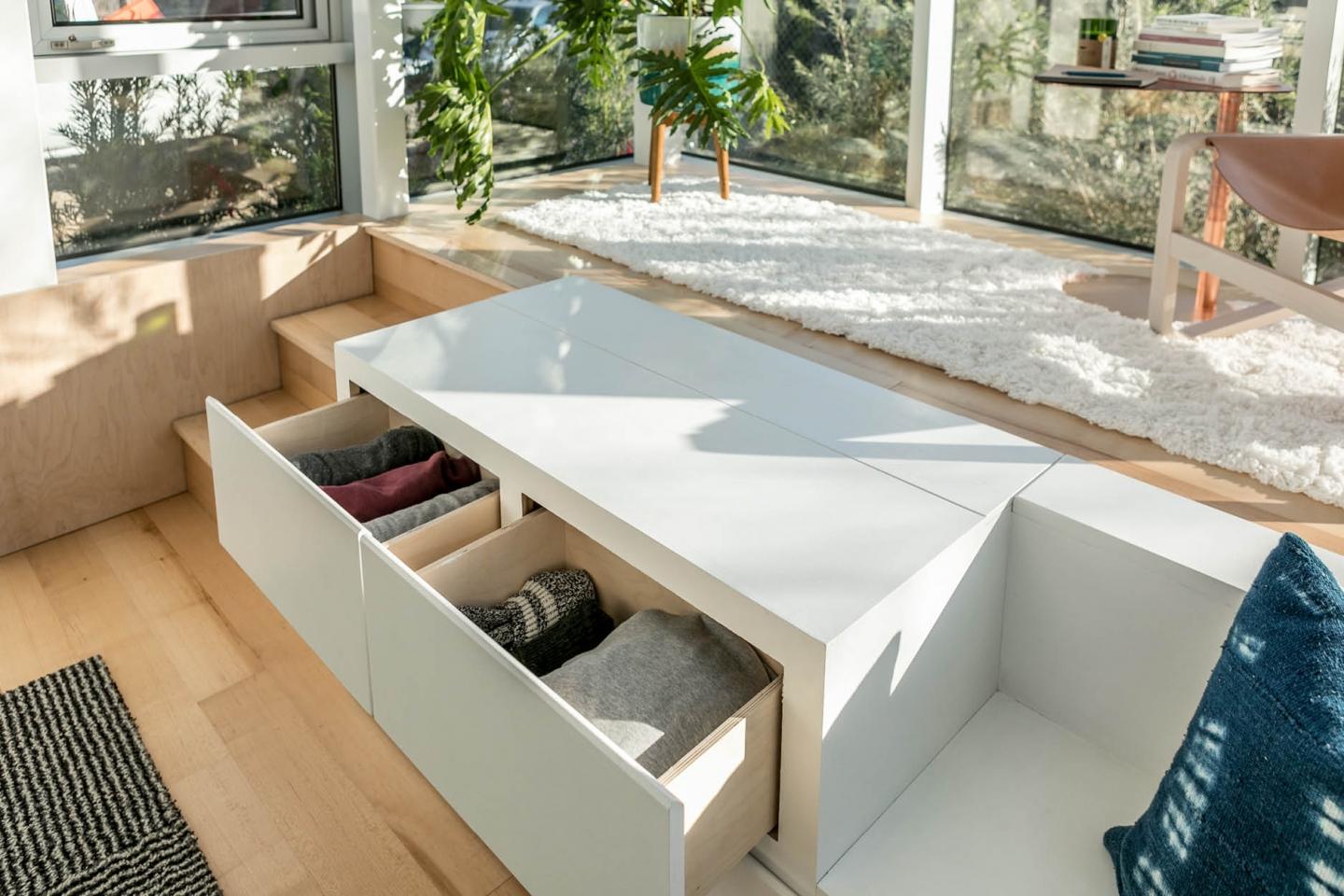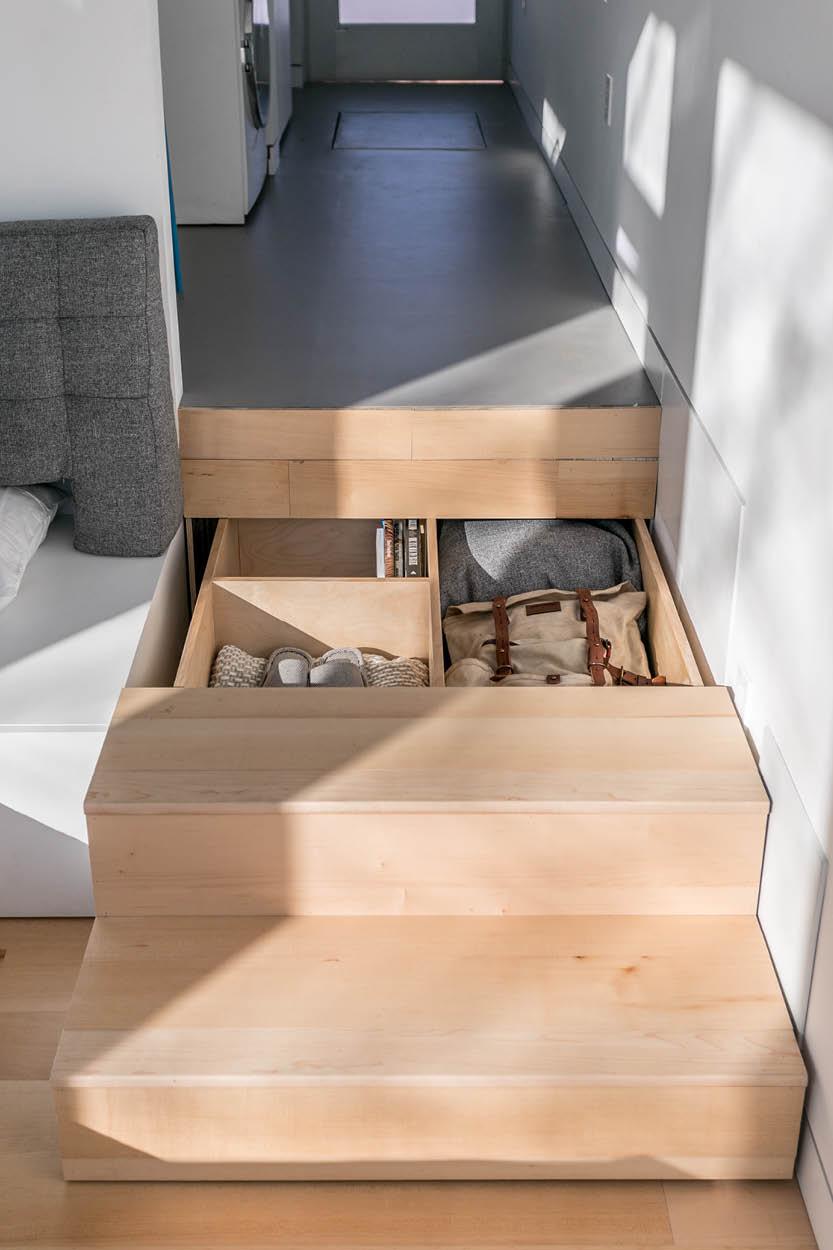 Clever storage solutions and smart fixtures such as lighting and automatically-tinting windows combine with 10-foot-high ceilings to endow the split-level interiors with a surprising sense of airiness, all of which are products of rigorous research.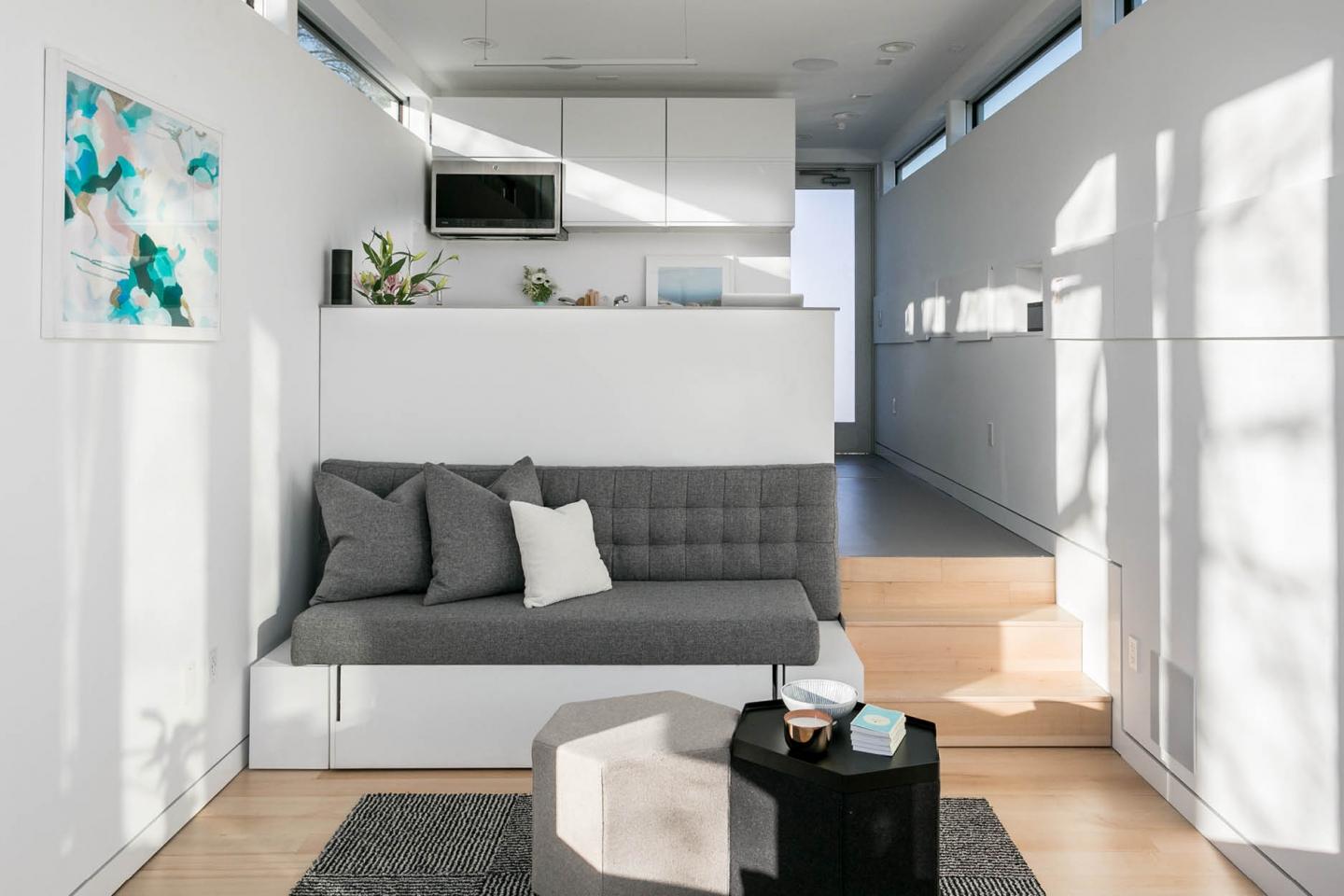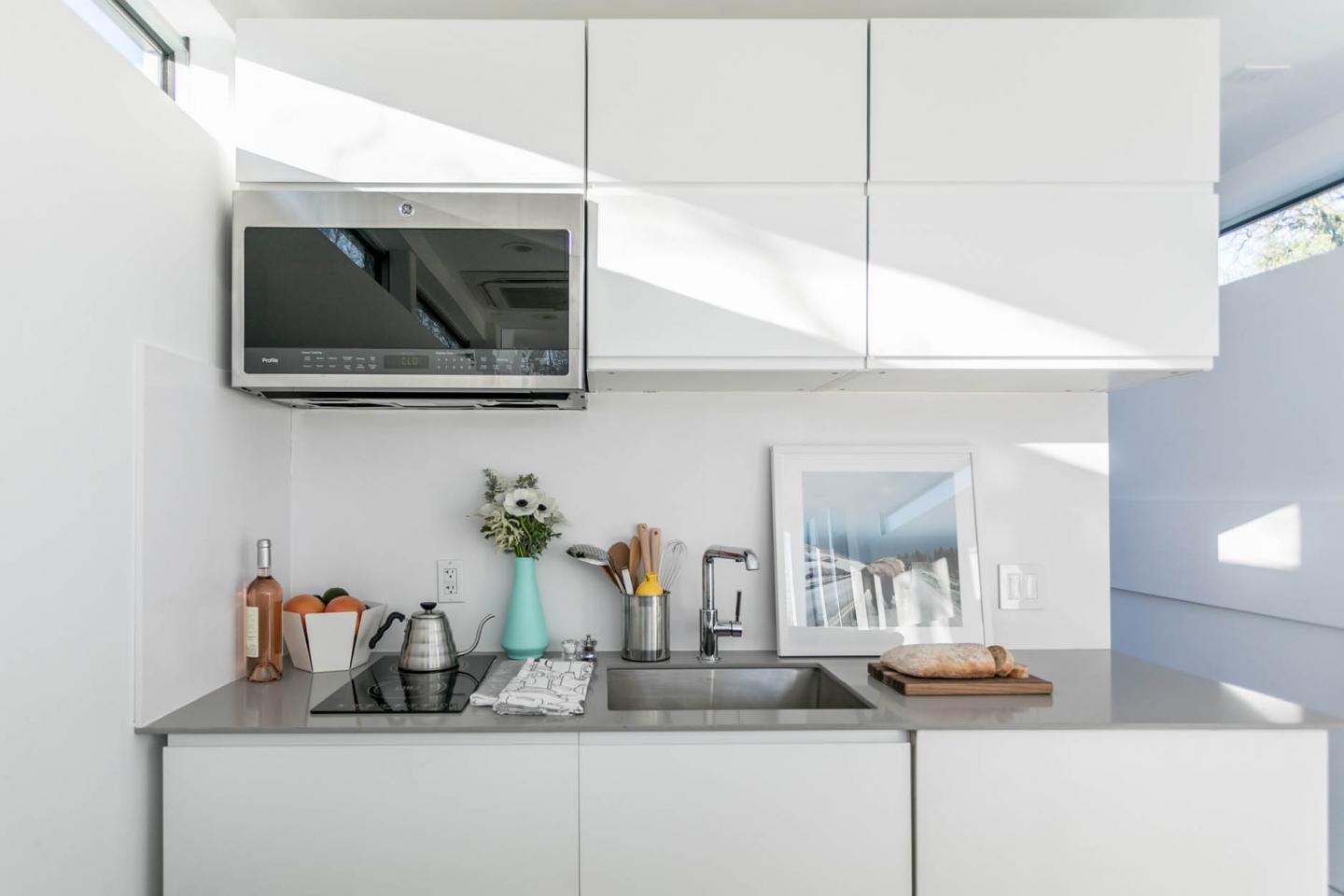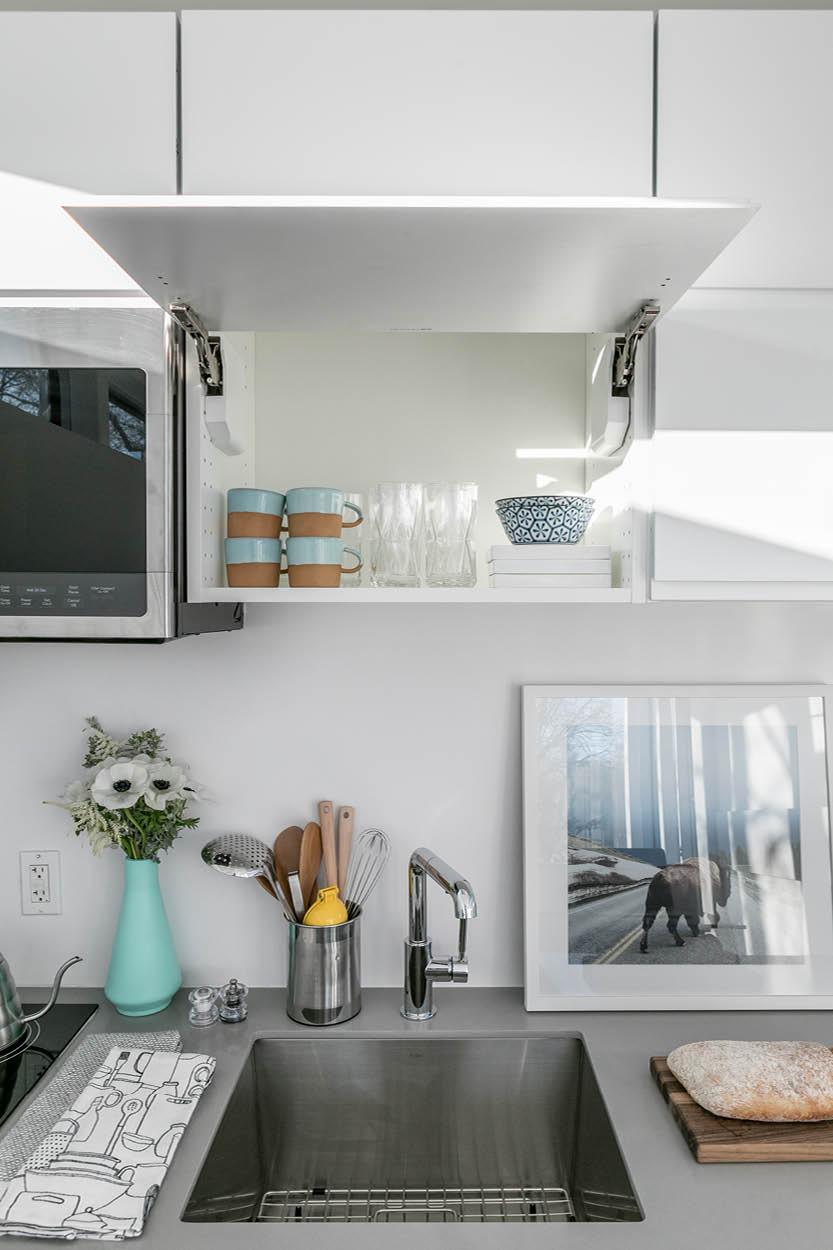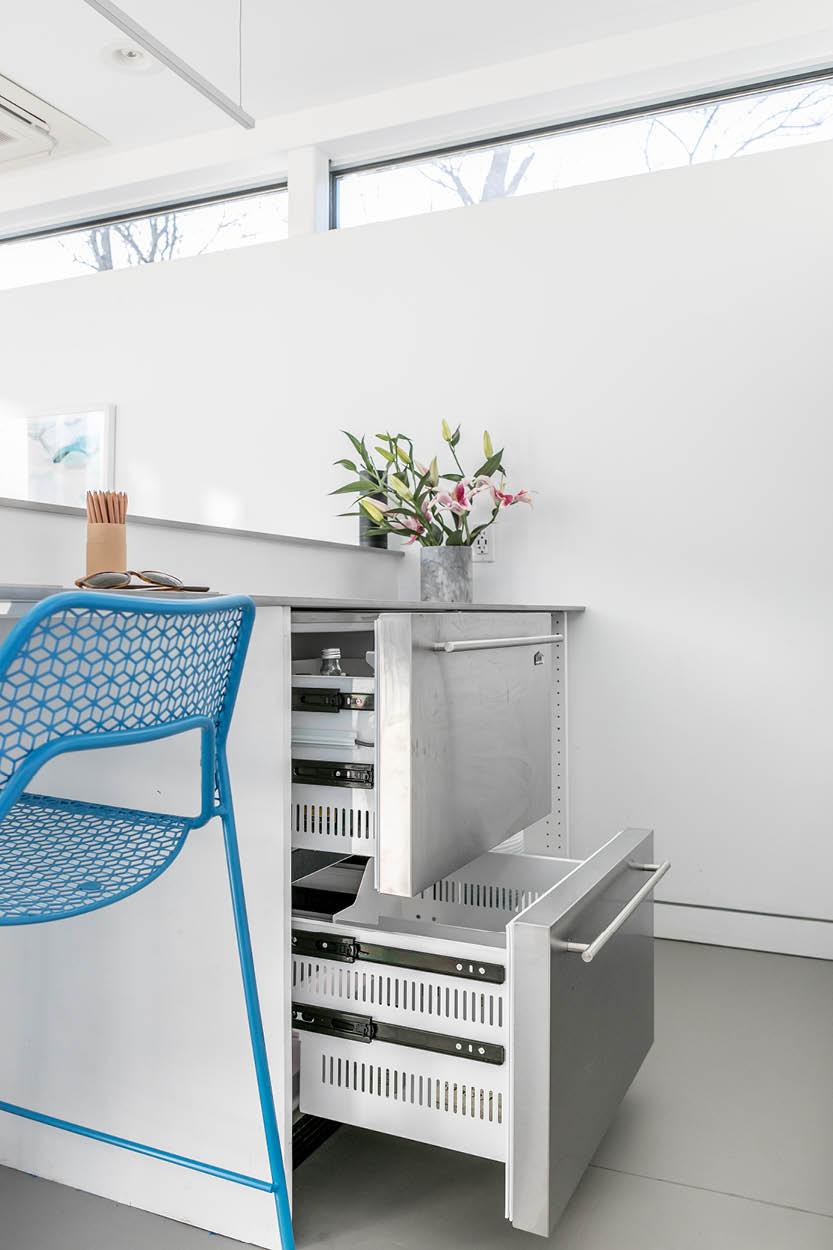 As Jeff says, "We're already seeing a trend of people wanting better-designed small spaces… It's not the size of the space, but the size of the experience you have when you're living in it."
LET'S GET VERTICAL
In major cities, the pressures of urban existence can easily mount. Surman Weston – working in collaboration with Joseph Deane as Weston Surman & Deane Architecture at the time of this project – proposes that refuge can be found closer to home than you might imagine, in the form of small, satellite spaces, such as the Writer's Shed.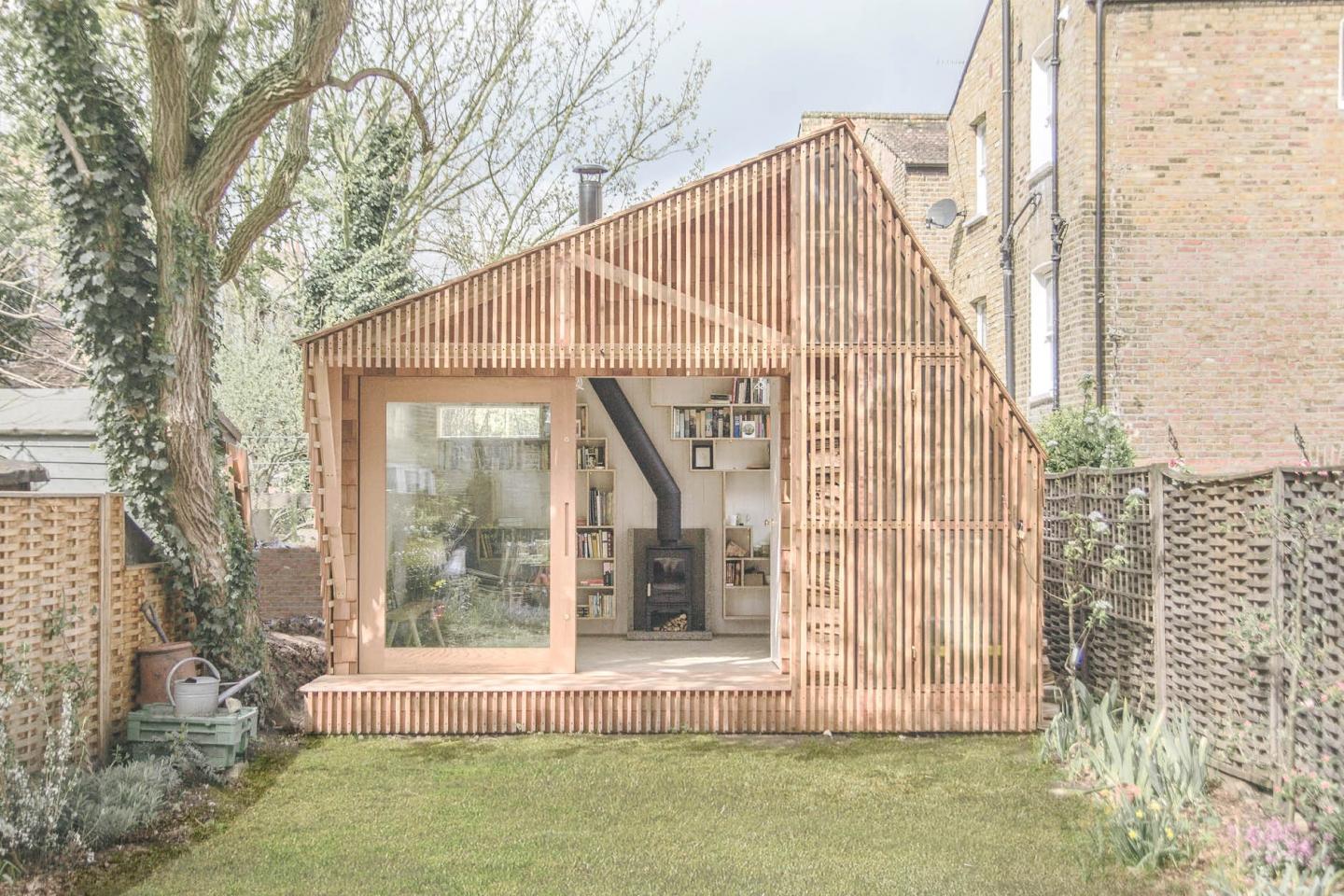 Commissioned by an author and illustrator, the Writer's Shed is not, strictly speaking, a micro-home, but a self-contained unit that the novelist in question can call his own, a single-storey, self-contained space that has become something of Surman Weston's signature.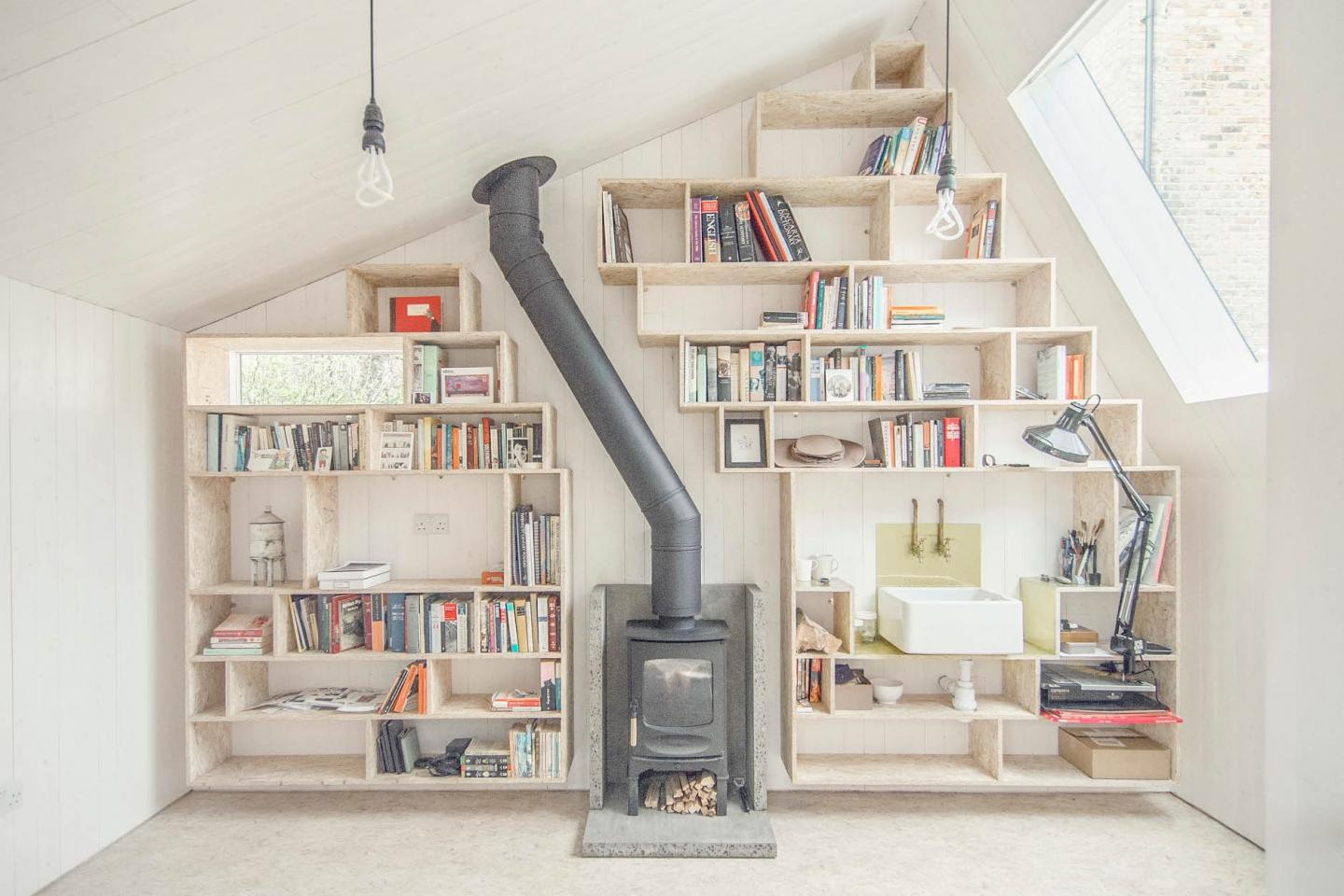 Shingle cladding, a back-lit cedar facade and a wood-burning stove construct a simple yet serene sanctuary that glows from within, while a generous north-facing skylight floods the space with natural light.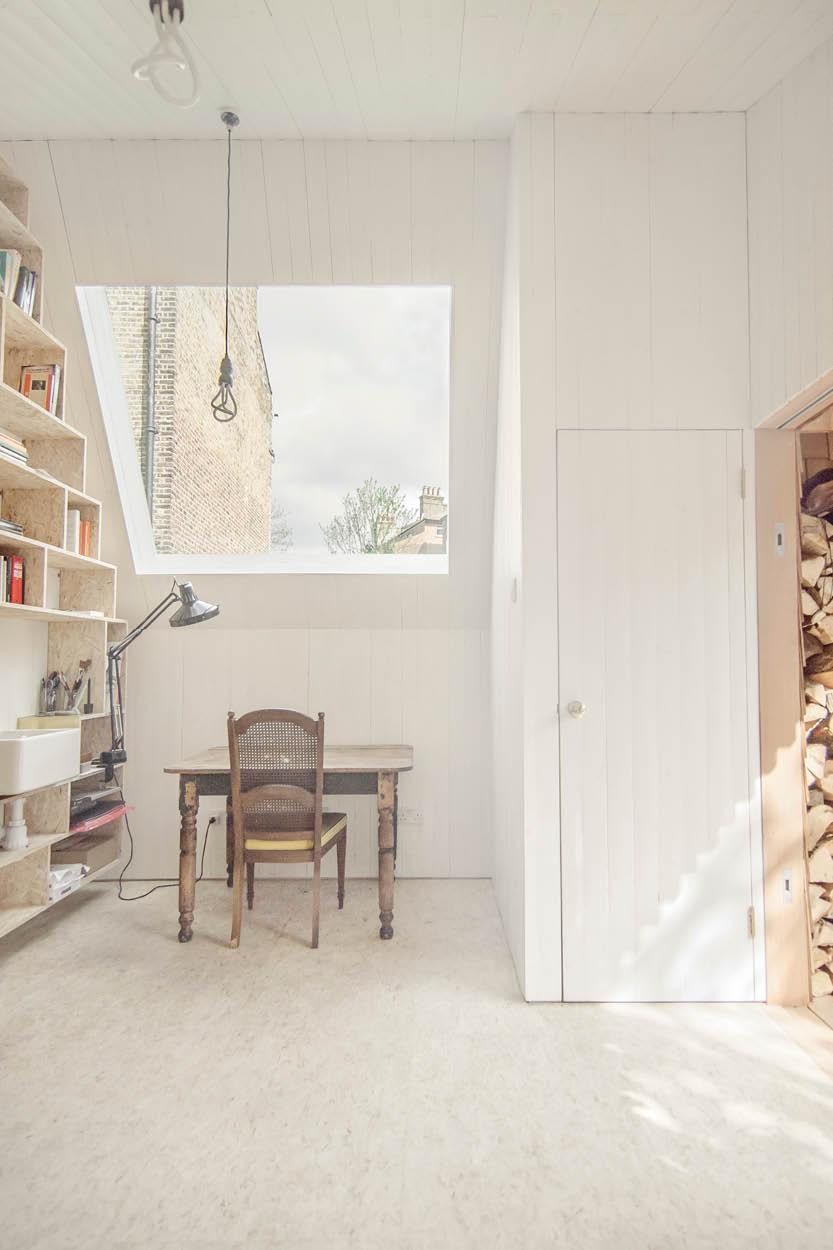 The interiors are demure and understated; the white pine floors, walls and shelving acting as a blank canvas upon which the writer can ruminate on ideas, and, at the same time, find peace in the centre of London.
TAKING SHAPES
Measuring in at a miniature 135sqft, Arthur's Cave by London- and West Midlands-based Miller Kendrick Architects is a rural sanctuary that unites with the picturesque Welsh scenery surrounding it, and where the imagination runs free.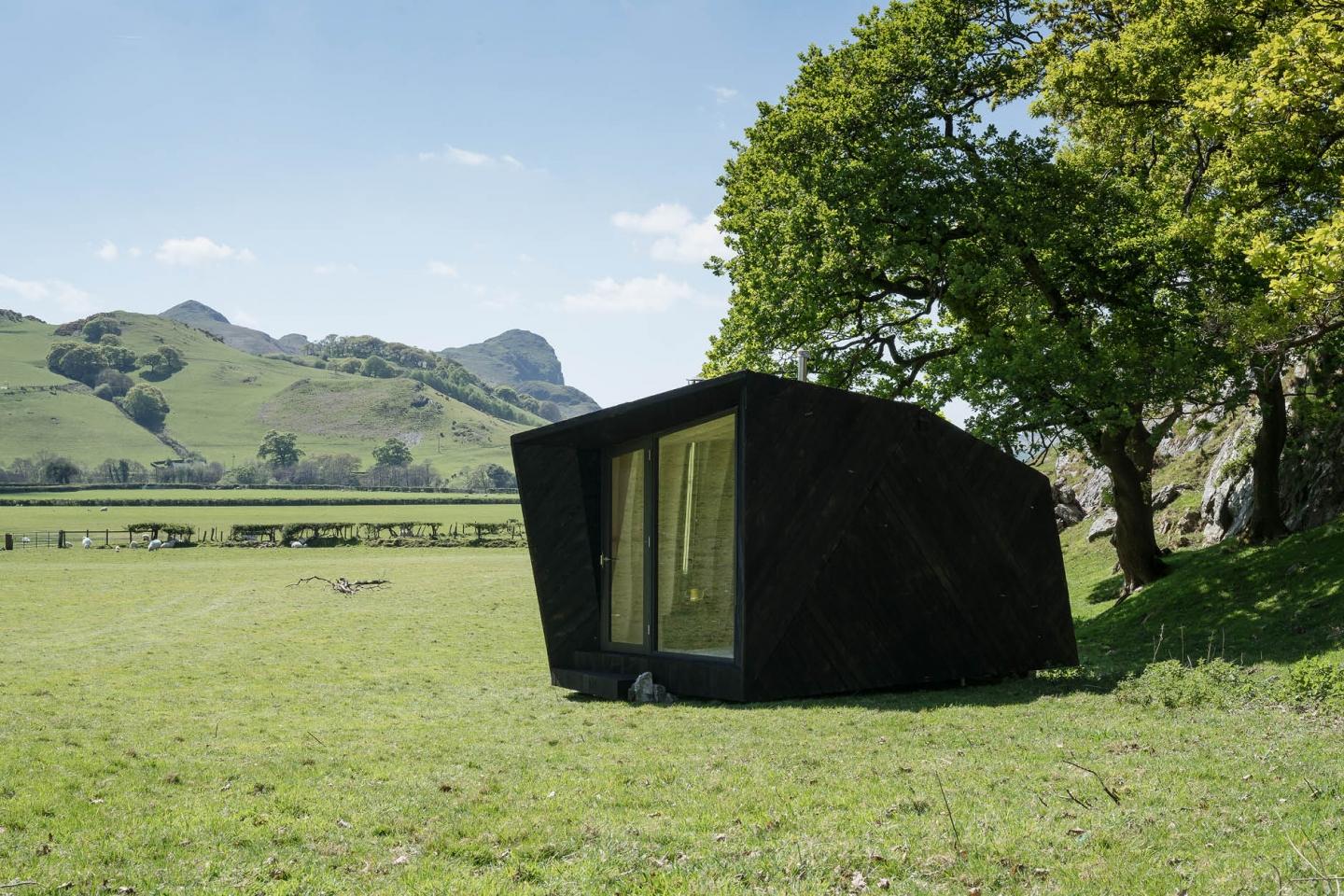 Housed within an organic-shaped facade inspired by ancient monoliths, standing stones and caves, the internal space of the award-winning project maintains its modernity with a series of green-living essentials, including LED lighting powered by photovoltaics and a self-composting toilet.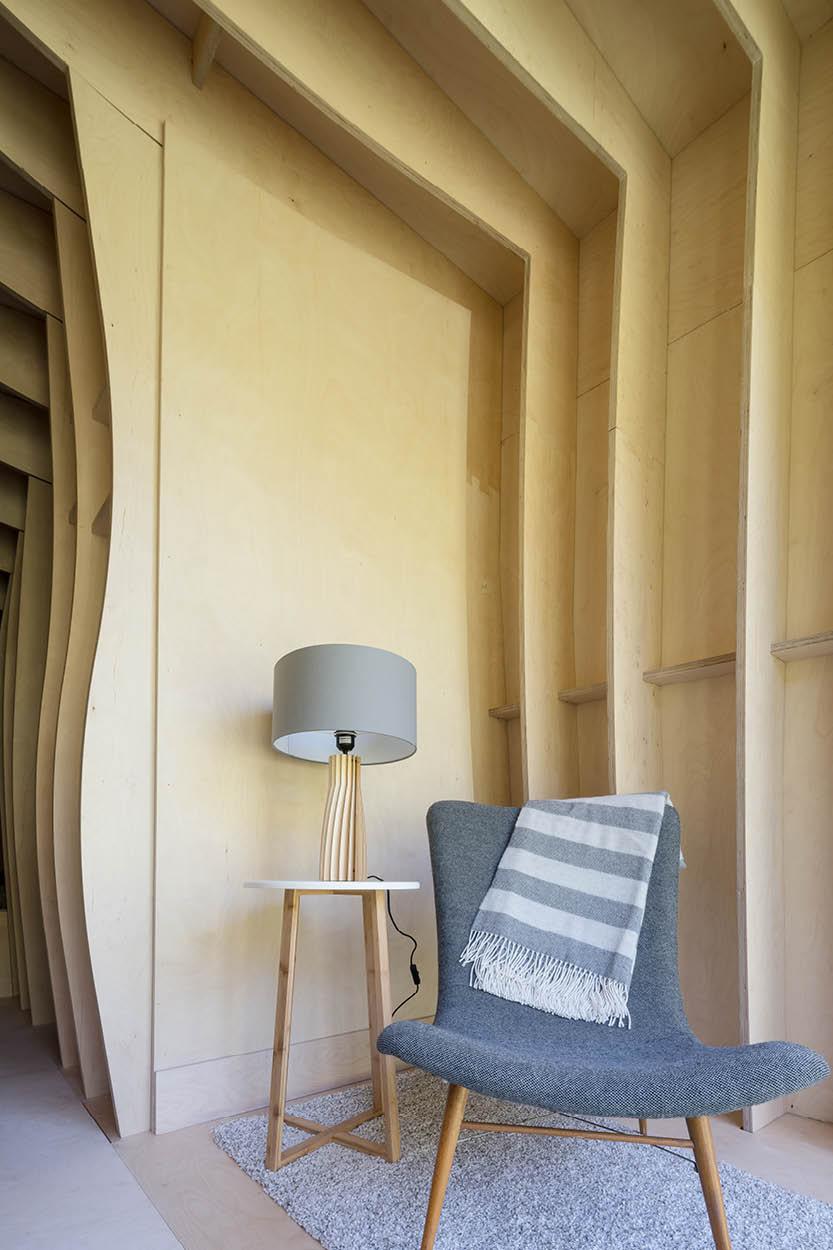 The design also pays tribute to its location by using locally-sourced materials where possible, such as sheep-wool insulation from Ty-Mwar and green larch cladding from Esgair Forest.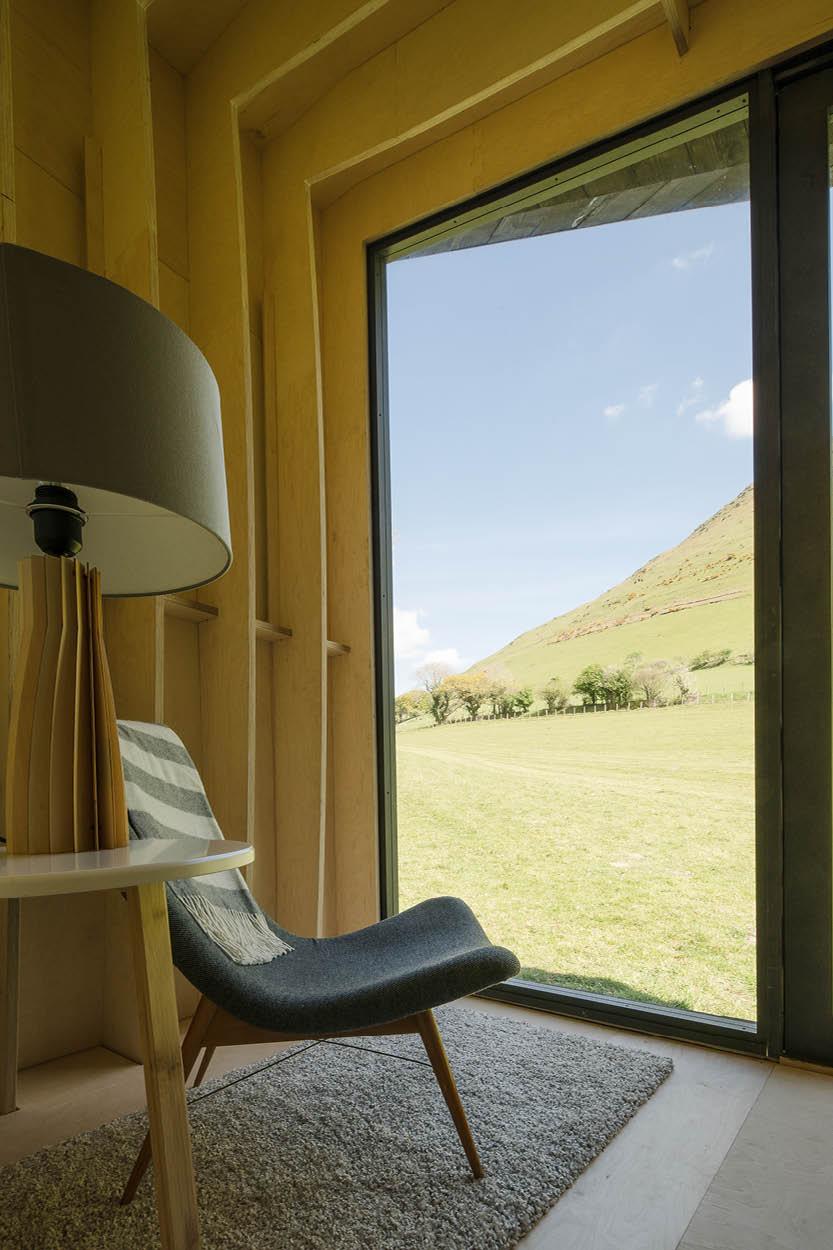 Though small, the designers' determination to curate an efficient living space is decidedly grand, accommodating a living area, a washroom and a bedroom, all set within a restrained palette of dark grey, black and neutral hues that creates a pleasant contrast against the structure's pale birch plywood interiors and is as enchanting as the view outside the floor-to-ceiling window.
STAND THE TEST OF TIME
Muji recently unveiled designs for a prefabricated house, which will be released for sale in August 2017. Says the Japanese retailer, "Put it in the mountains, near the ocean or in a garden, and it immediately blends in with the surroundings, inviting you to a whole new life."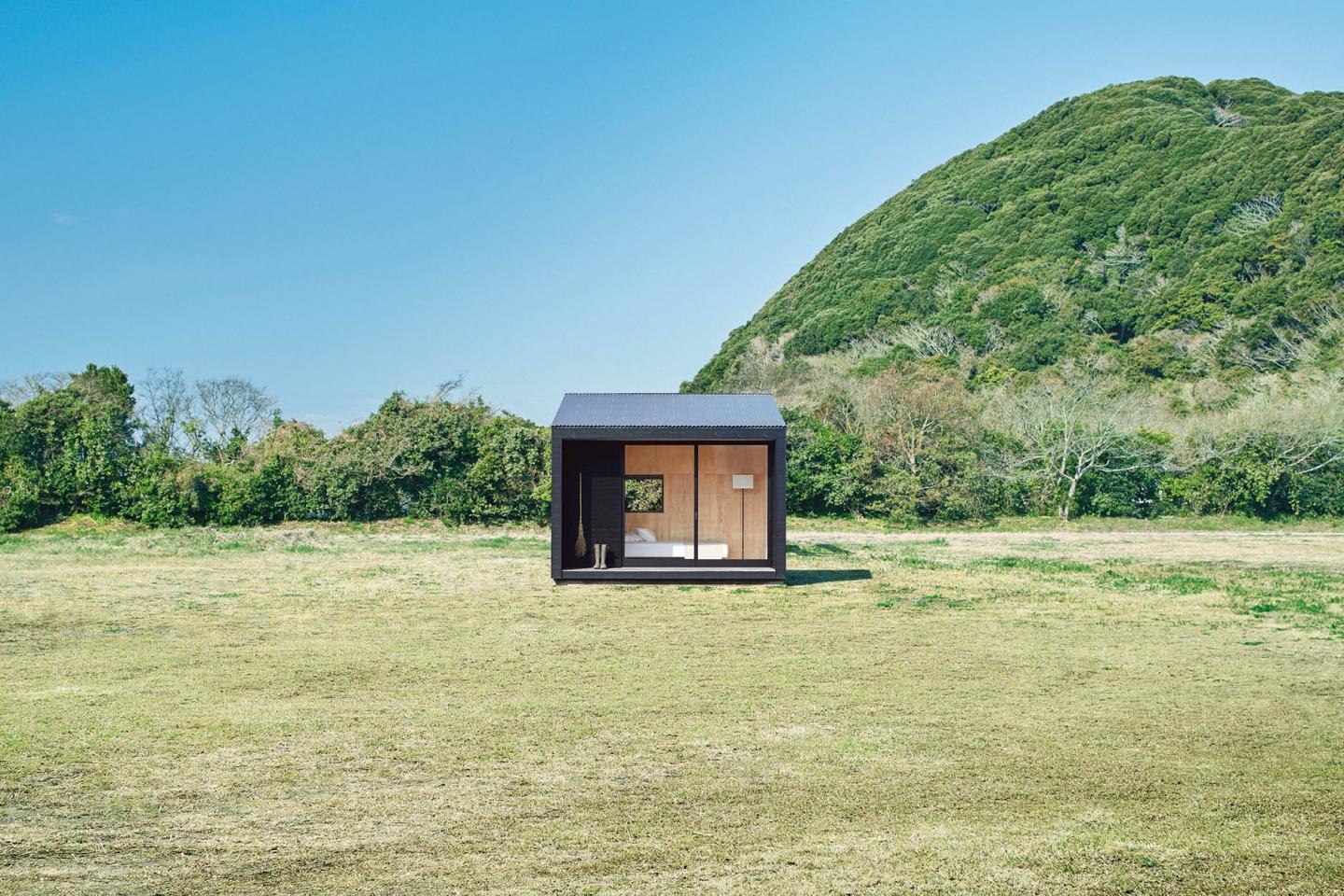 Made entirely of Japanese wood, the hut includes a 100sqft interior, a high shed roof and a covered patio. Sliding glass doors, originally designed for a shop, open onto the outdoor space, while a smaller window is placed on the rear wall to bring in natural light and help with ventilation.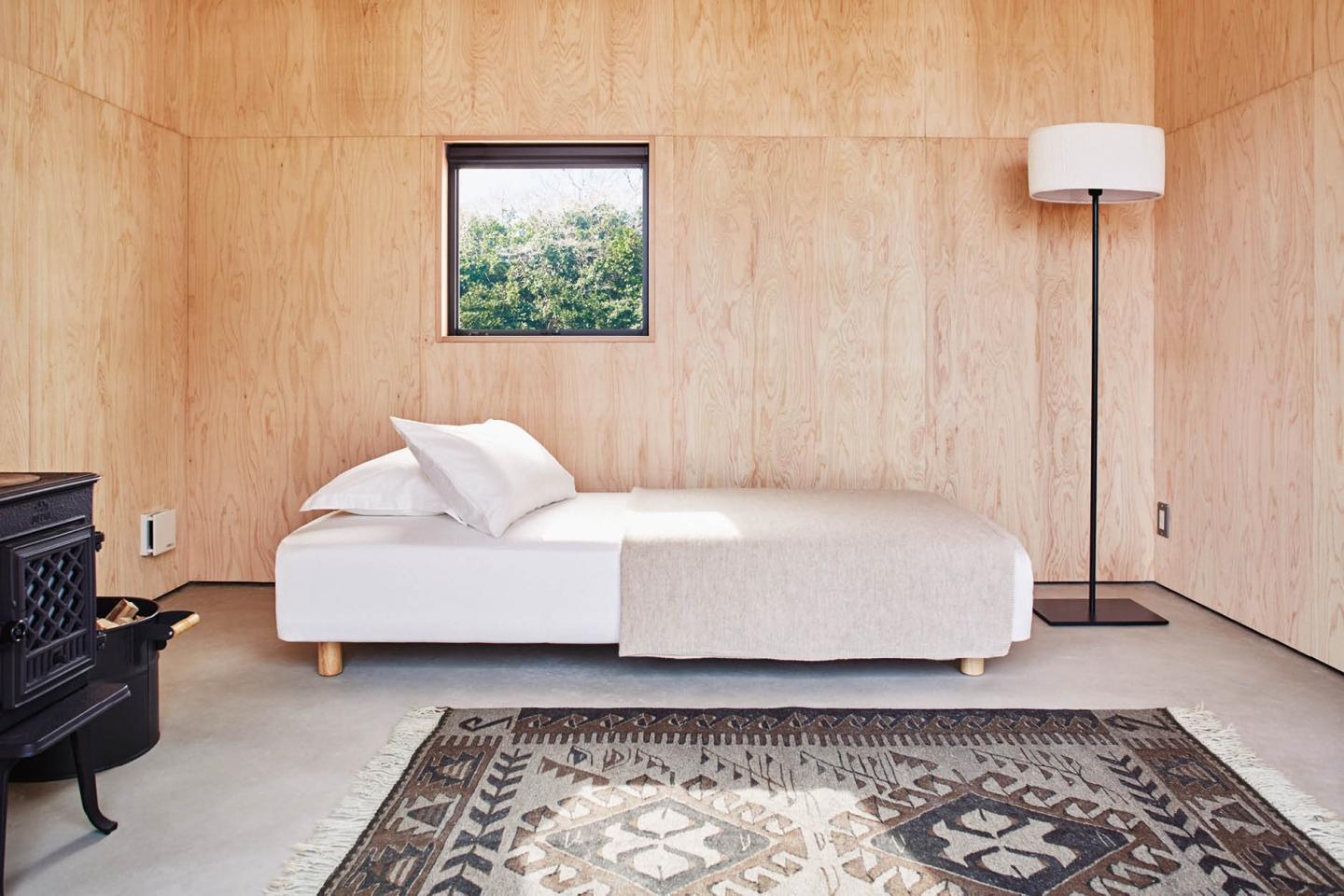 The exterior is clad in black wood charred using a traditional Japanese technique called shou sugi ban, which prolongs the life of the timber and makes it more resistant to fire, insects and decay.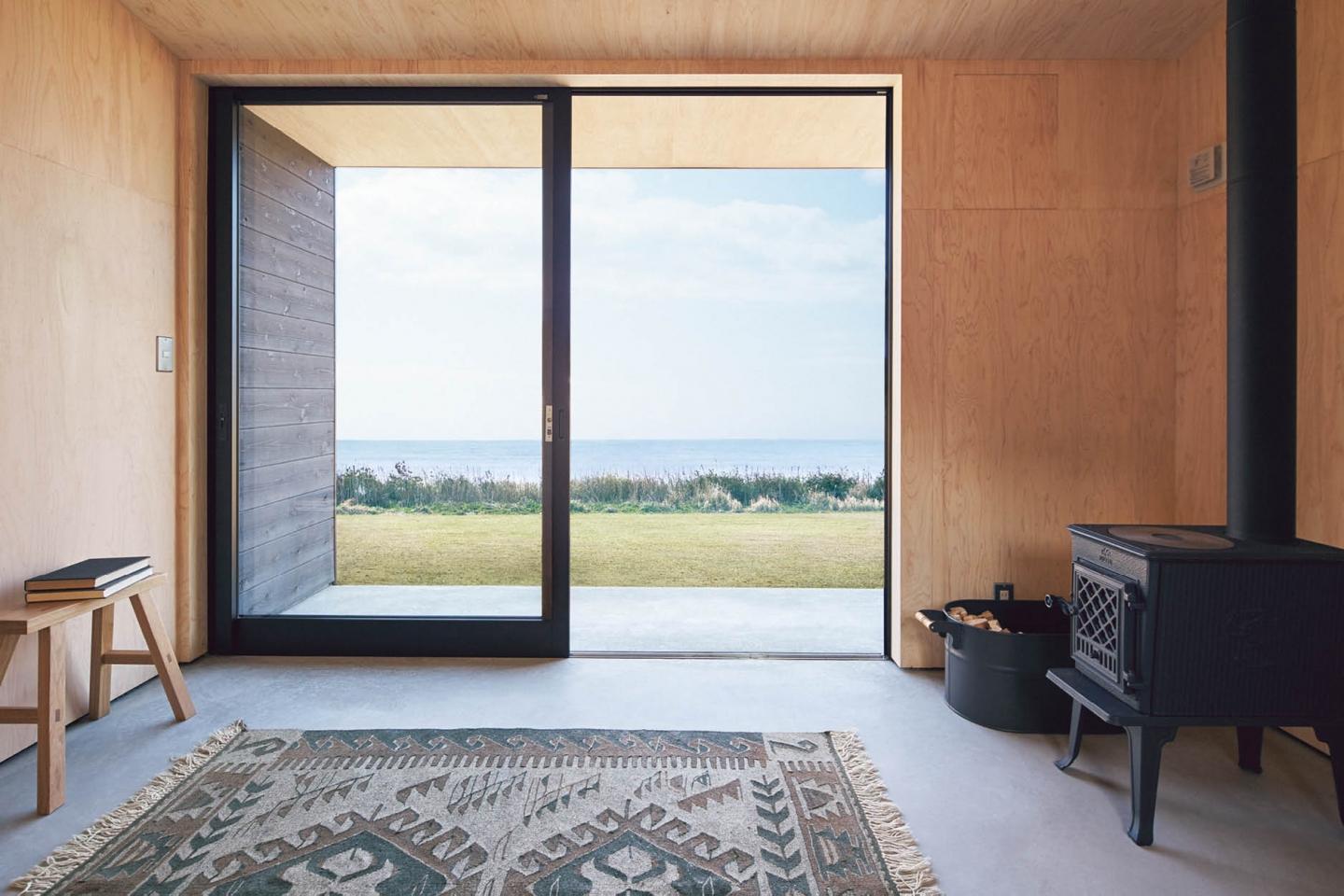 Meanwhile, the inner wall surfaces are left untreated so you can have free reign on the interior design of the space. The mortar floor finish is durable and easy to clean, making it ideal for rustic environments and relaxed living.
DARK IS BEAUTIFUL
Escaping from the bustle of daily life to the tranquility of nature has its allure, but often the notion of being surrounded by greenery is more attractive than the reality of roughing it outdoors in tents.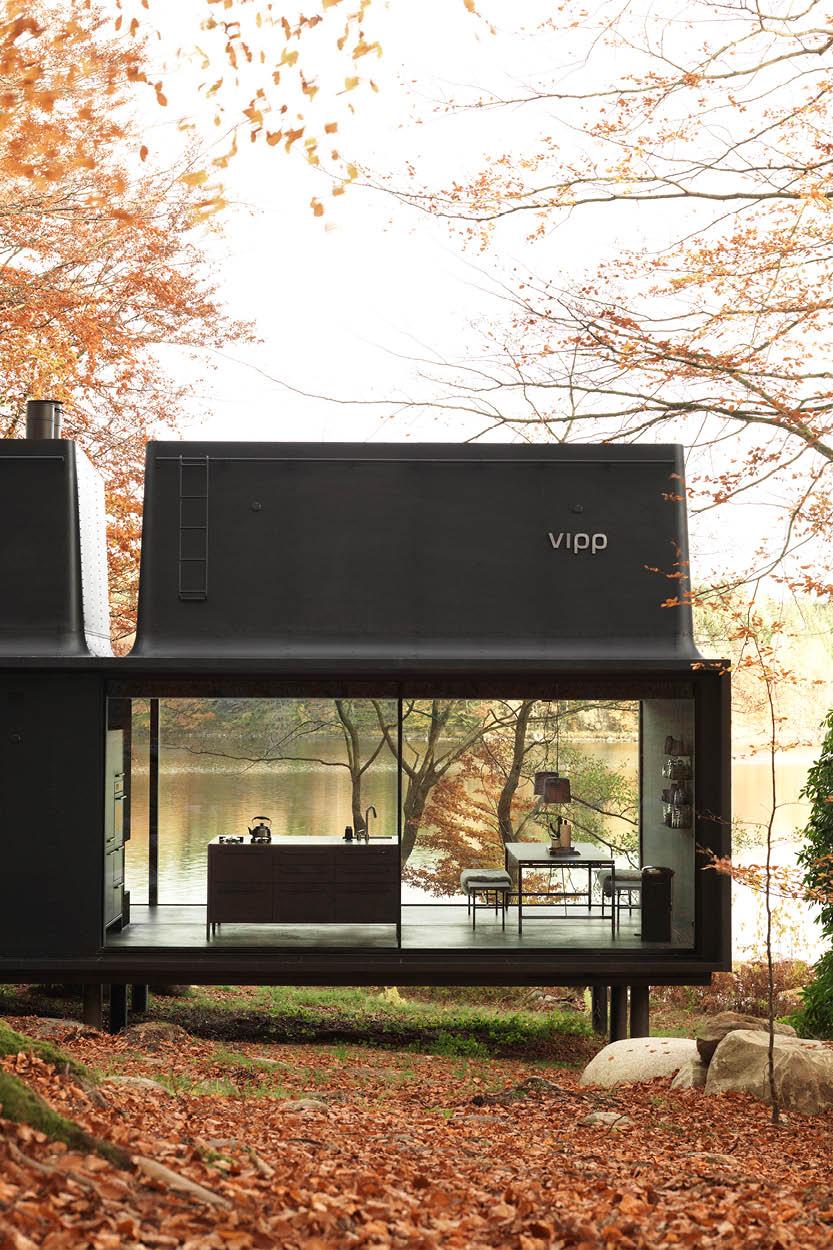 Enter the VIPP Shelter. This modern treehouse ensures that you're immersed in your environment – thanks to its glass walls and doors – without giving up the comforts of home.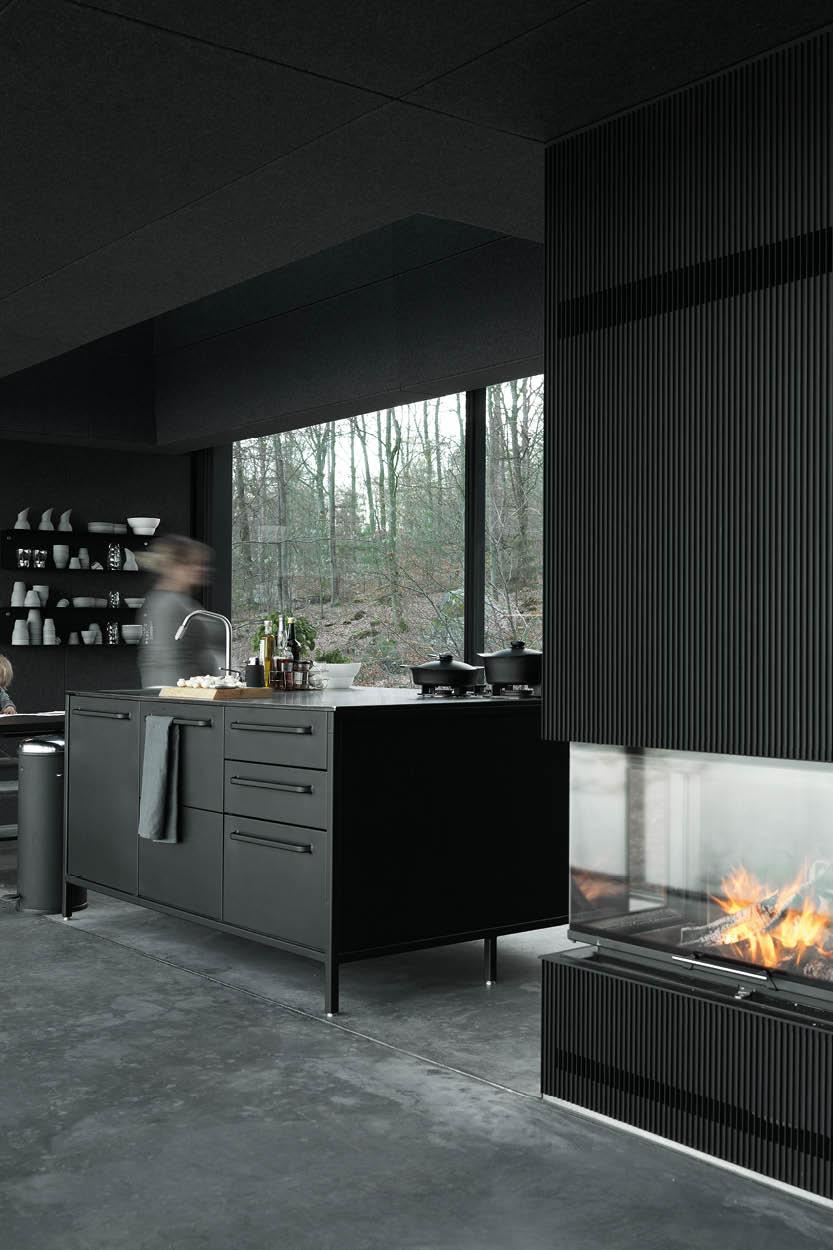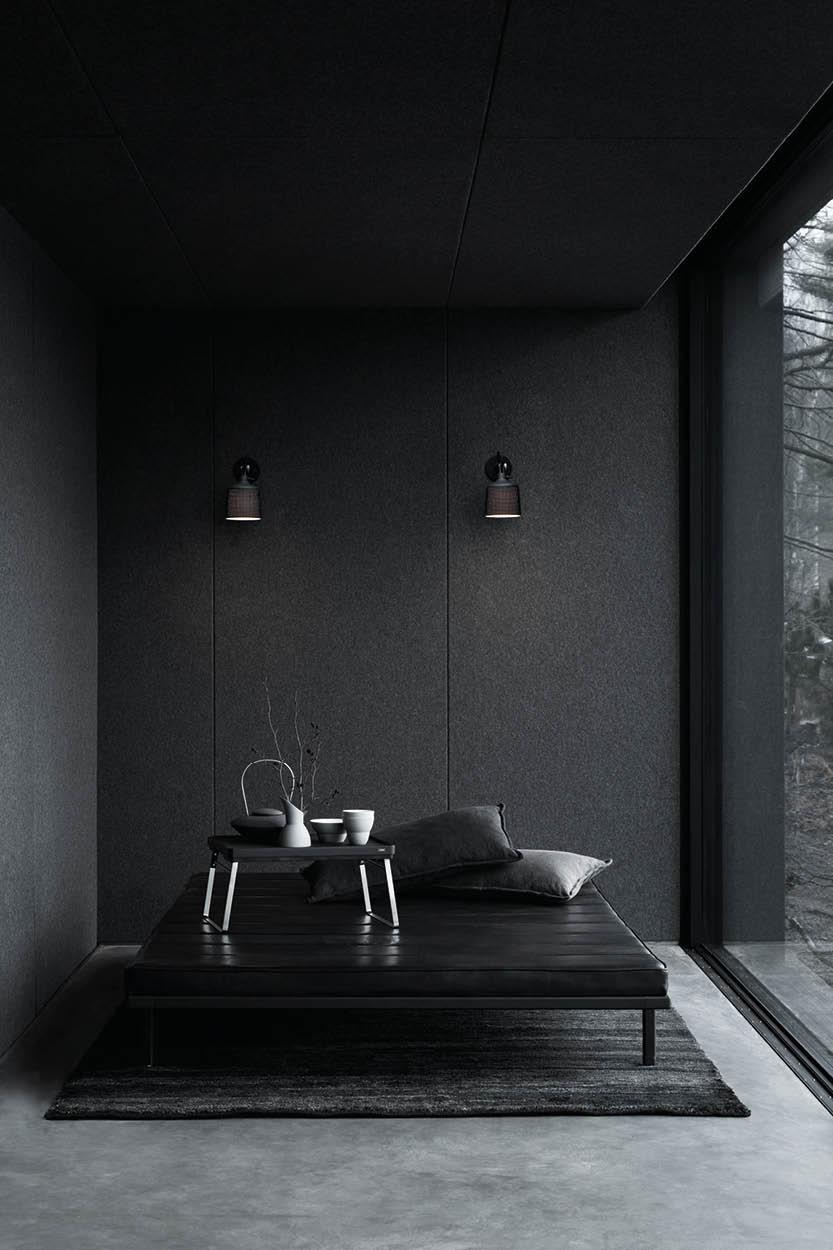 The 600sqft unit consists of a living area and kitchen on the ground floor, with a more private sleeping area and bathroom on an upper level that's accessible via stepladder.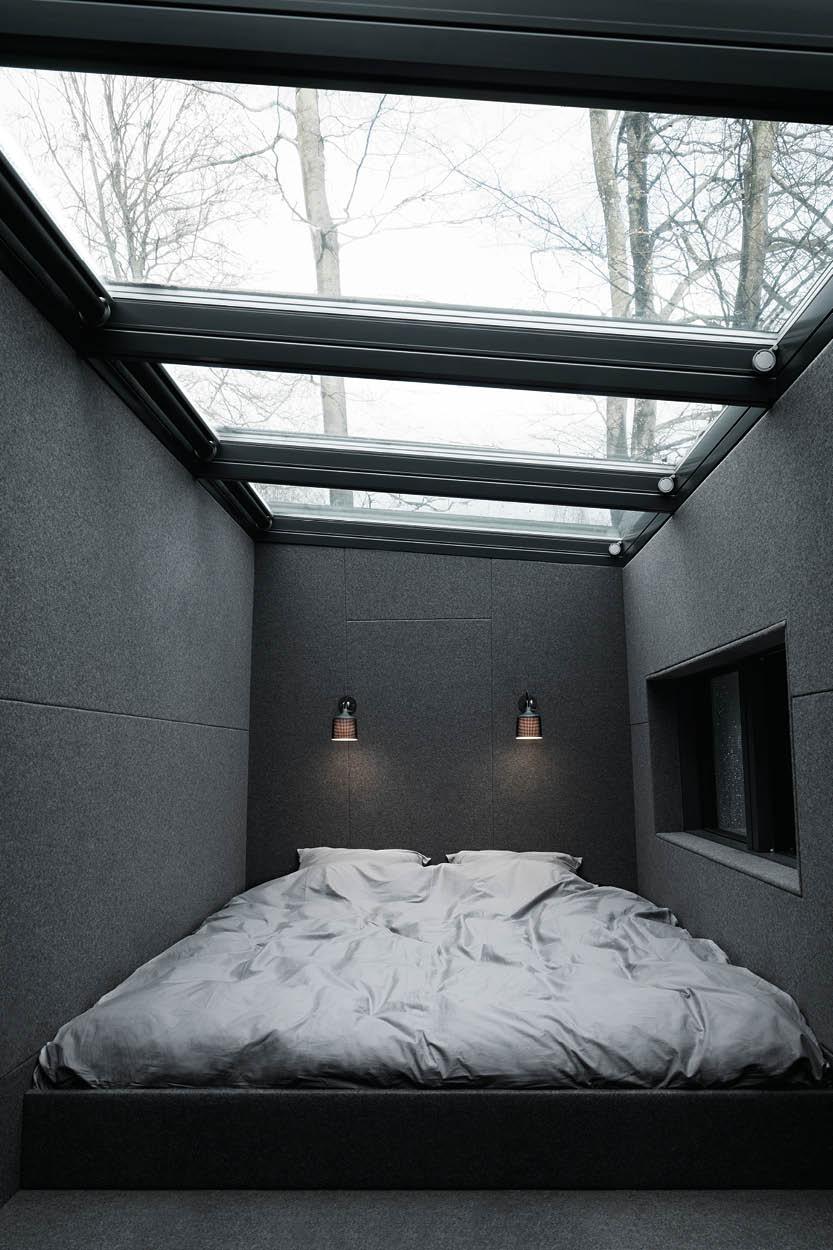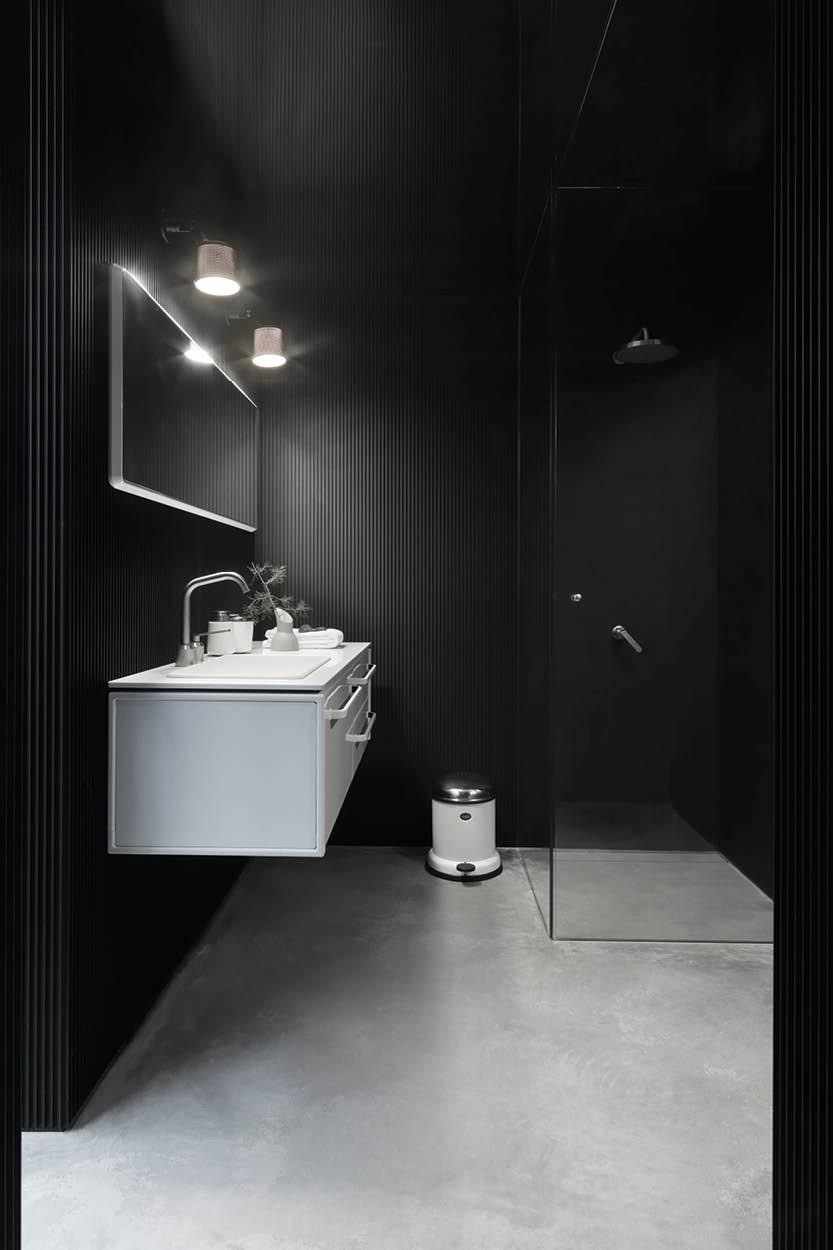 VIPP draws on its 75 year history of steel-processing experience to create the prefabricated unit, which comes with VIPP-branded interiors, furnishings, and accessories.