When it comes to putting together practical and beautiful outdoor spaces, consider these helpful pointers from outdoor specialists, Everything Under The Sun.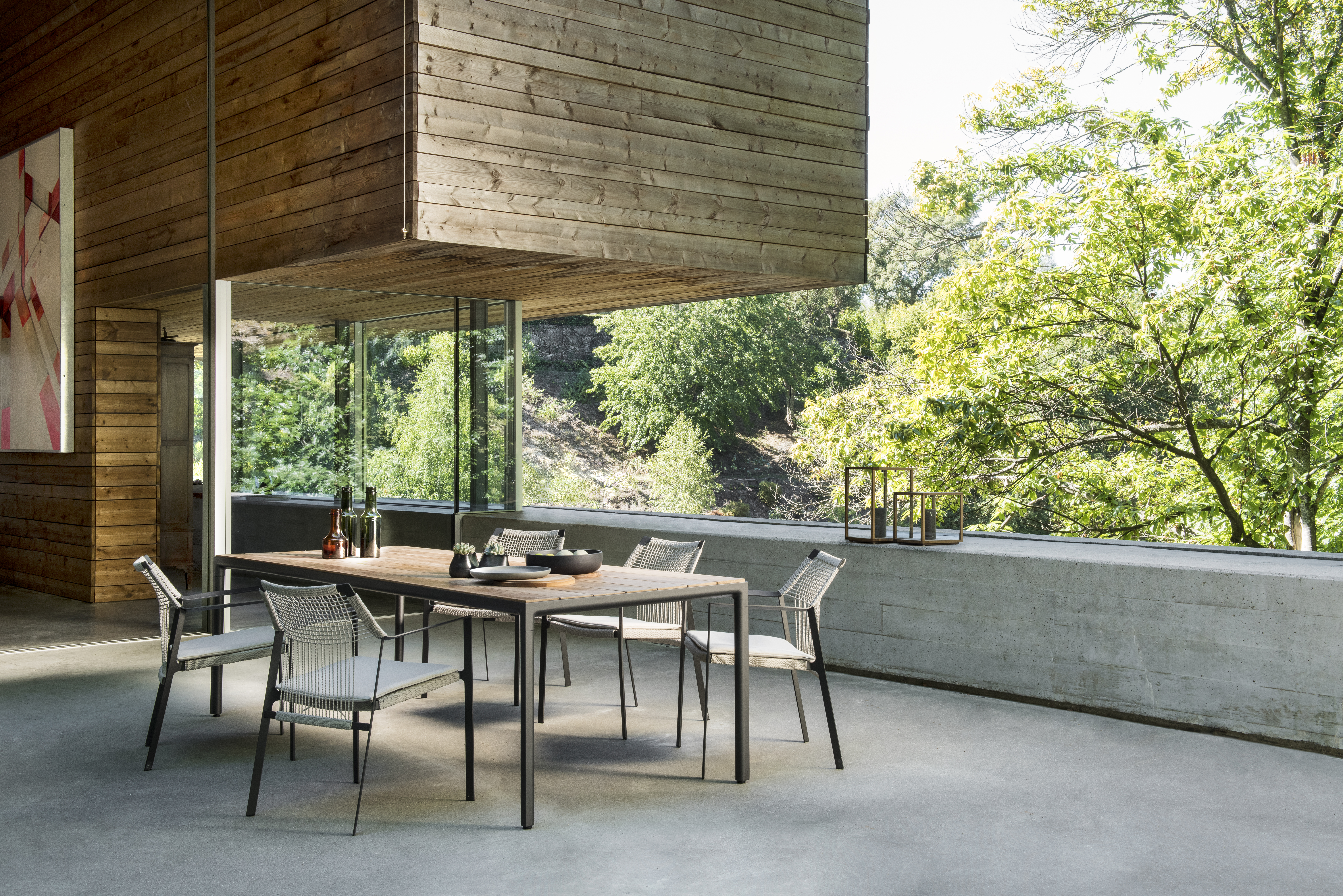 Tribù Nodi armchairs. (Photo: Courtesy of Everything Under The Sun)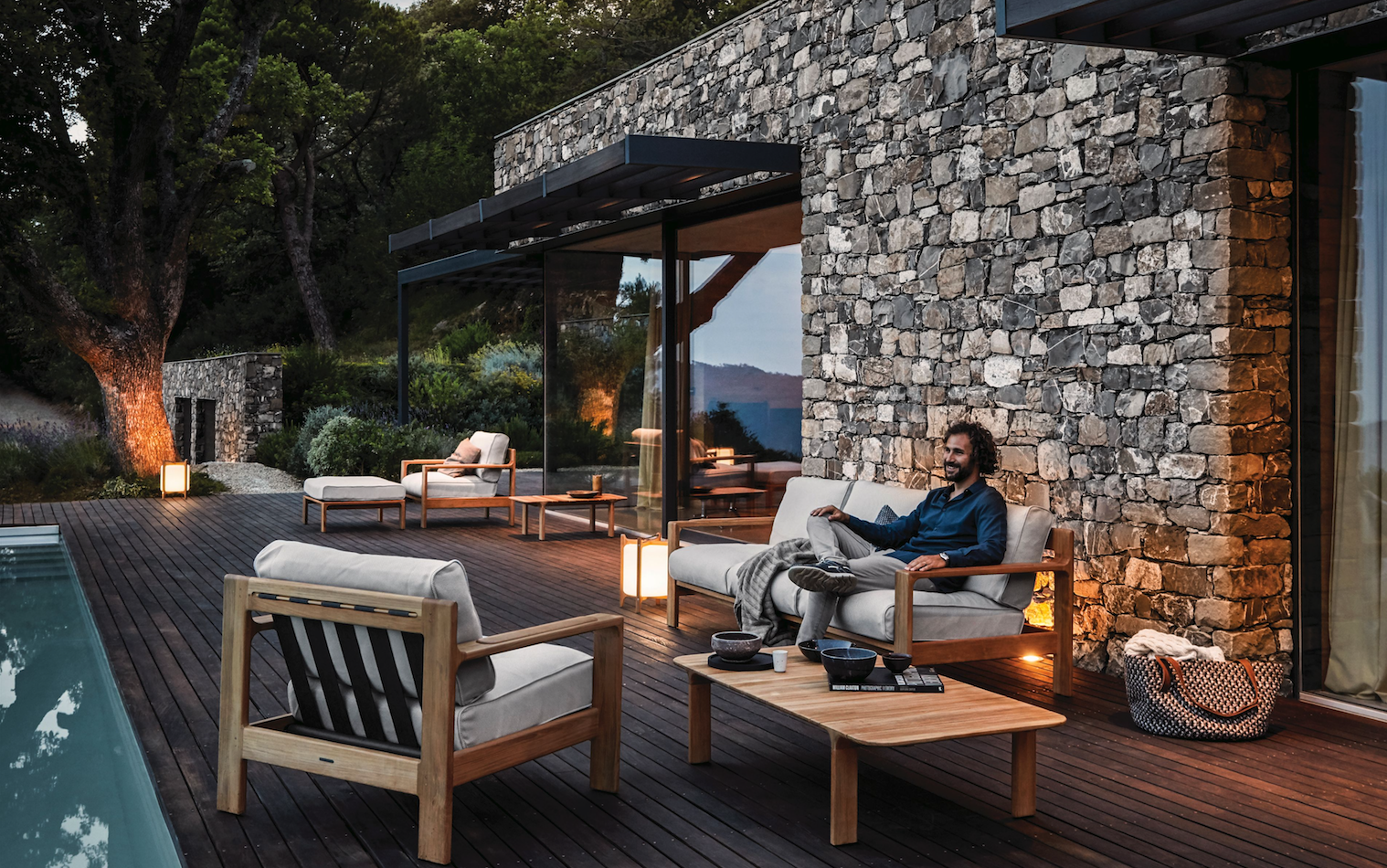 Gloster Loop lounge chair and 3-seater sofa. (Photo: Courtesy of Everything Under The Sun)
1. Match the space to your entertaining style
Firstly, plan areas to meet your personal style and needs by creating areas for different activities, such as dining, cooking and lounging. If you entertain regularly then a dining table with plenty of seating is a priority. For seating, try the light and airy Tribù Nodi. These armchairs have seats and backs with a twisted-interlaced rope design made from durable Canax® – a combination of PVC and natural hemp – that makes them exceedingly comfortable.
Sofas and modular pieces are perfect for creating comfy seating areas conducive to more casual gatherings or solitary relaxation. Gloster Loop – which is comprised of a lounge chair, two or three-seater sofas, ottoman, coffee table and side table – provides numerous possibilities for arranging pieces to meet the occasion. Their teak frames and robust webbing straps ensure practicality while luxurious cushions offer optimal comfort.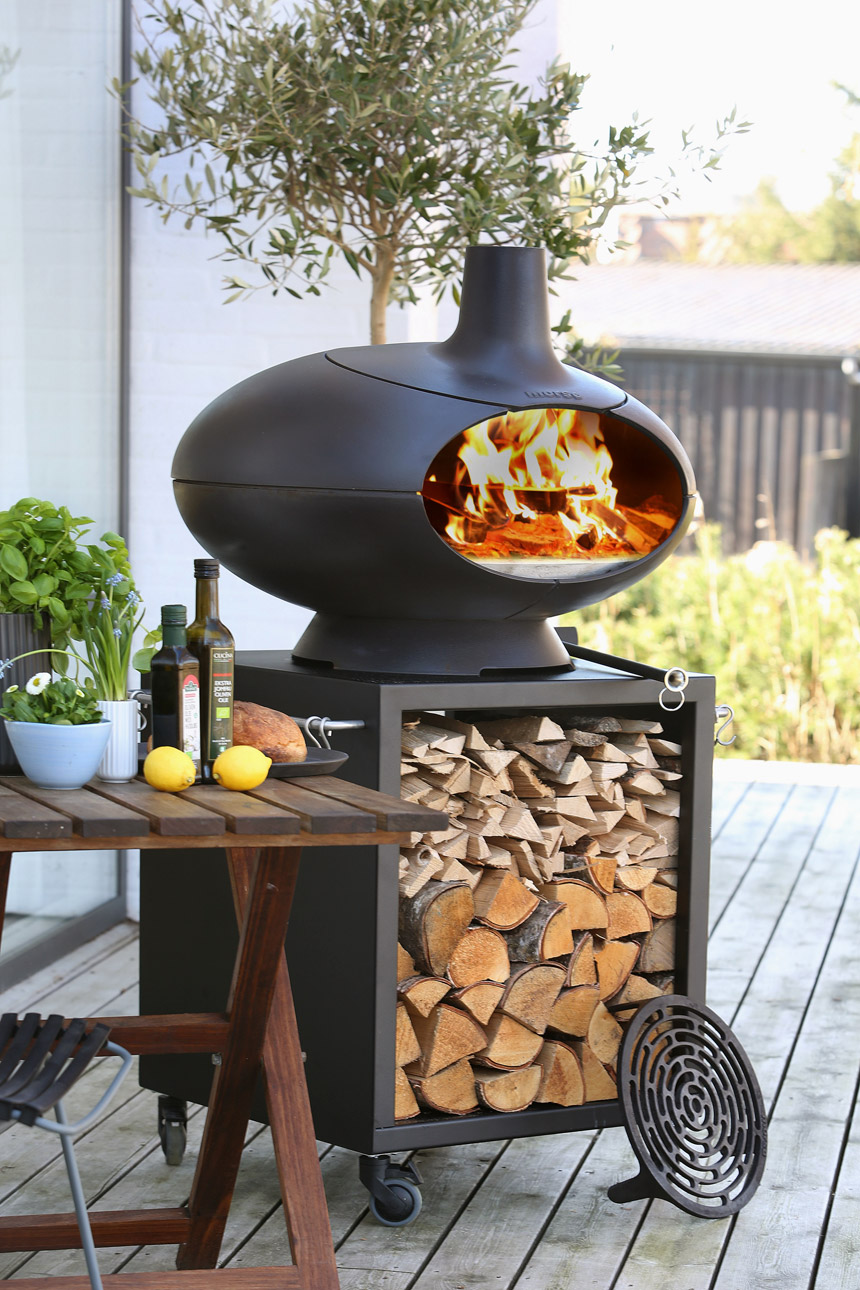 Morsø Forno Terra grill and pizza oven. (Photo: Courtesy of Everything Under The Sun) 2. Set up a dedicated cooking area
With an outdoor cooking area cooking is made sociable for everyone, including the cook. A great idea is a moveable cooking station that can be moved closer to or further away from guests, and be turned to accommodate wind direction. The Morsø Forno Terra grill and pizza oven has a square table fitted with wheels that is designed to do just this.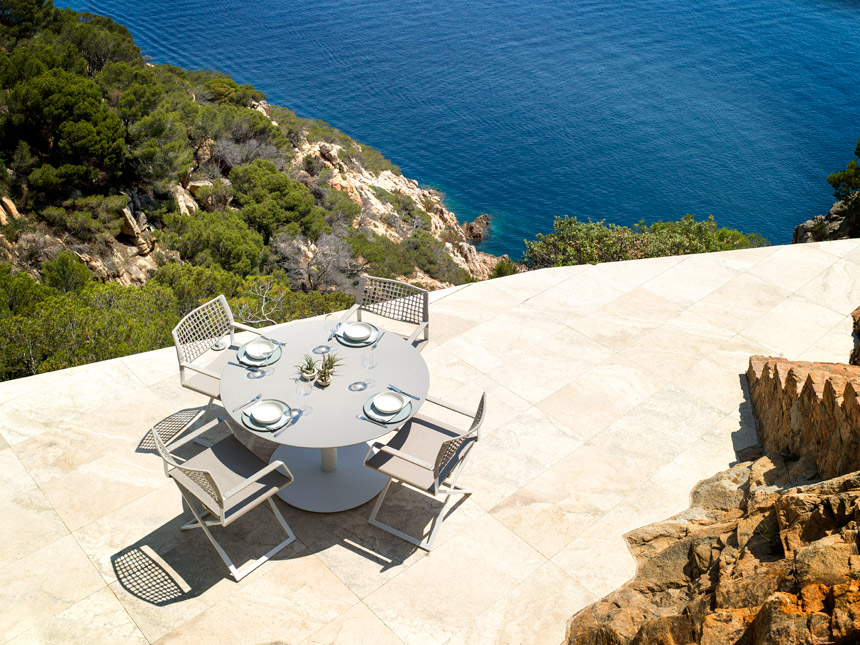 Tribù T-Table dining table. (Photo: Courtesy of Everything Under The Sun) 3. Invest in weather-resistant furniture
Choose high-quality outdoor furniture that is made from suitable and durable outdoor materials that can withstand Hong Kong's hot, rainy and high UV weather. Opt for pieces that are practical as well as stylish. The Tribù T-Table dining table is a great choice as it comes in various heights and dimensions, and has a light-reflective, handcrafted glazed lava stone top that is heat, water, UV and stain resistant.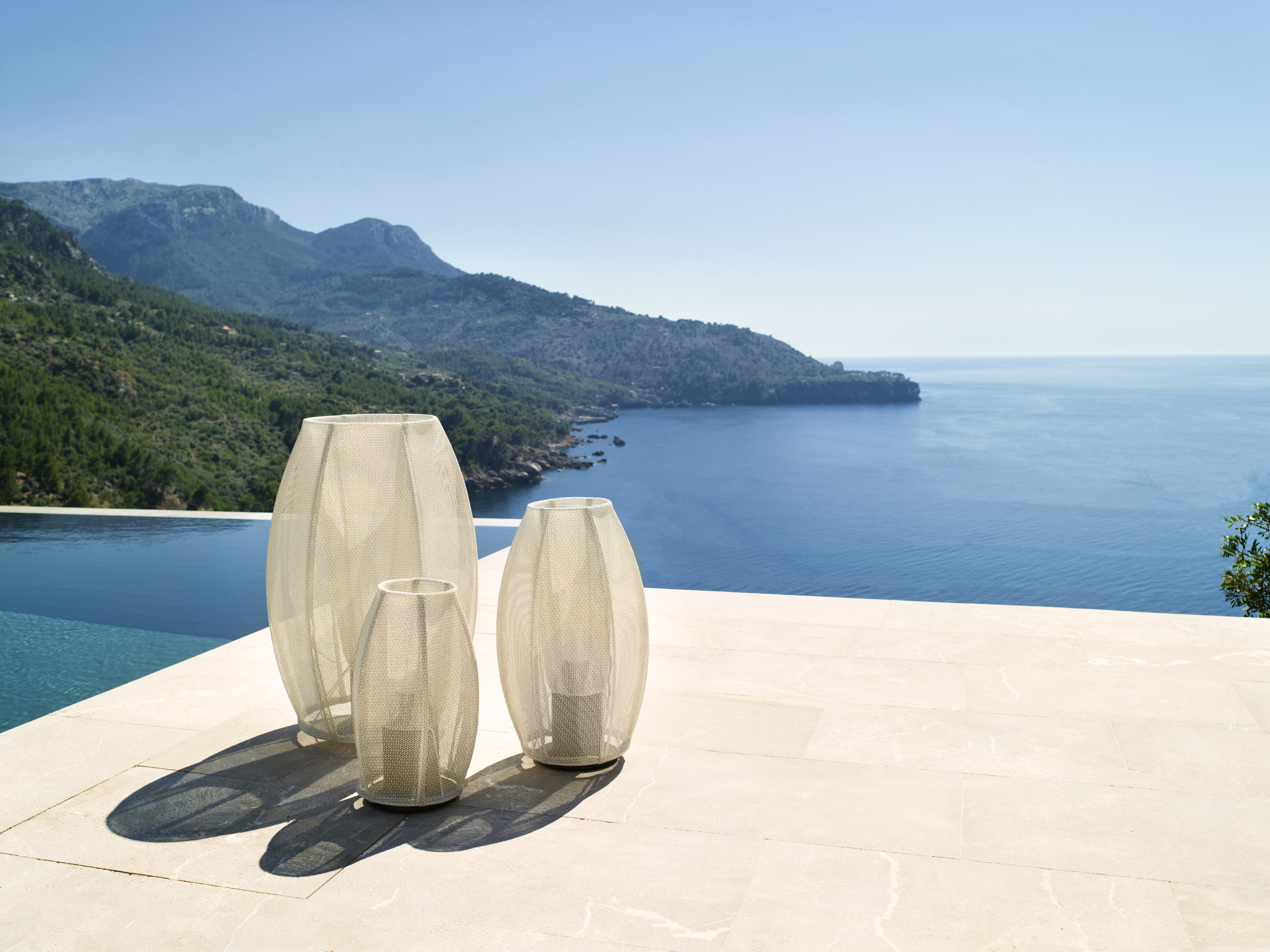 Tribù Zoë Lamps. (Photo: Courtesy of Everything Under The Sun)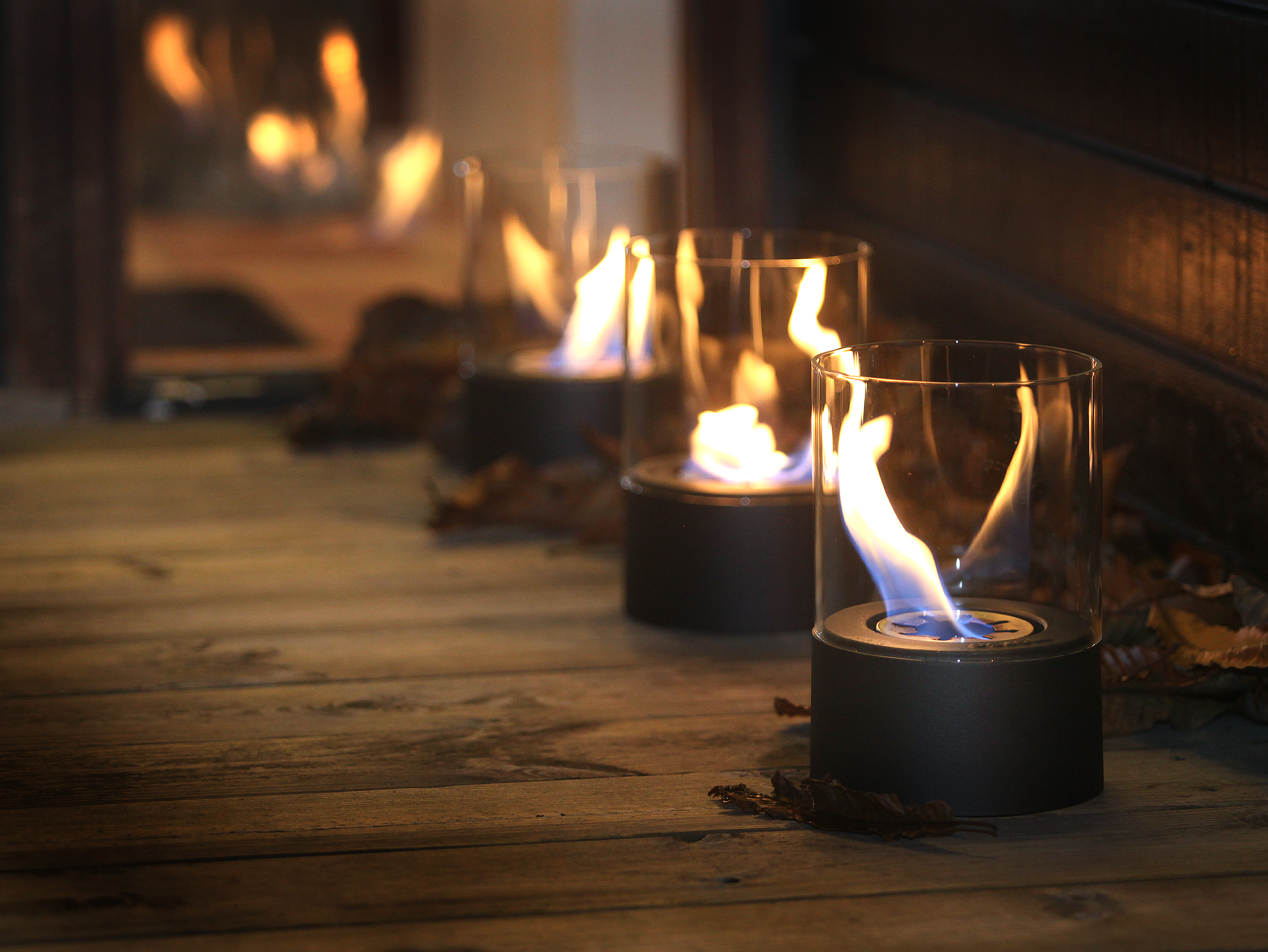 Morsø BEL Lamps. (Photo: Courtesy of Everything Under The Sun)
4. Use lighting to create an ambiance
You can group lighting together to create a relaxing vibe or dot lights around to emphasise areas. Long-lasting LED lamps give ample illumination for the duration, and Tribù Zoë lamps designed by Italian designer, Monica Armani, teams LEDs with an organic, nature-inspired design made from filamentous textiles to provide finely filtered light.
A welcoming entrance can be made with the Morsø BEL Lamp. This bio-ethanol lamp has a solid cast iron burner and brushed stainless steel lid with a glass body that showcases a mesmerising flame that will put guests at ease.
5. Maintain furniture with protective covering
Lastly, keep in mind that although many outdoor fabrics are UV and water-resistant, some cushions might not be waterproof; they are also prone to dust and dirt. Keeping these protected with a cover and regular cleaning will help to keep your outdoor furniture in prime condition.
Everything Under The Sun
Unit 902, Horizon Plaza, 2 Lee Wing St, Ap Lei Chau
Tel: 2554 9088
www.everythingunderthesun.com.hk

The post 5 expert tips on styling your outdoor space appeared first on Home Journal.