To many modern customers and discerning tastemakers, it takes more than a stylish fashion item to fulfil their immersive journey.
An irresistible shopfront design can evoke curiosity, warm nooks and crannies can engage customers to explore the merchandise in detail, a vivid brand identity can leave an unforgettable impression, a meticulous lighting solution can highlight products… We've put together a curated list of retail shops around that globe that provide a juxtaposition of refreshing accents and an unexpected edginess.
VILLA NOAILLES GIFT SHOP
Upon arrival at this vibrantly hued gift shop set within Villa Noailles, an art centre in Hyères of southern France, you'll be instantly mesmerised by French interior designer Pierre Yovanovitch's specific use of soothing, fairytale-like palettes, who is famed for his boundless imagination and his whimsical take on a sophisticated aesthetic, that complement the original details and architectural character of the villa designed by French architect Robert Mallet-Stevens for art patrons Charles and Marie-Laure de Noailles in the 1920s.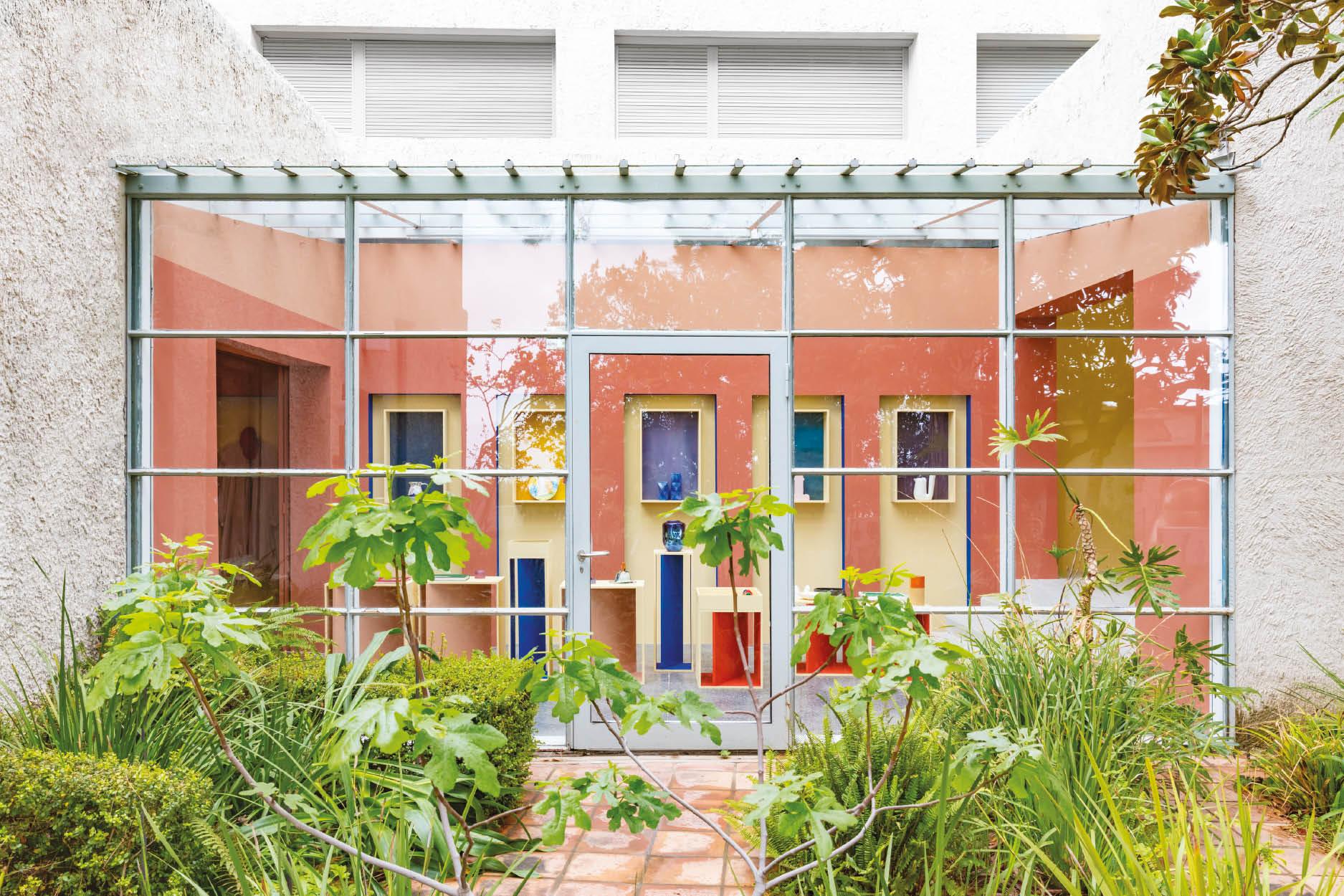 The building itself is a standalone art piece; it contains strikingly stacked white volumes, punctuated with rectangular windows. American writer James Lord, who was one of the guests back in the '50s, describes the otherworldly architecture in his book Picasso and Dora: A Personal Memoir as "an undistinguished cubist extravaganza of reinforced concrete set atop a high hill, within the ancient walls of a Saracen fortress." Later, he adds more detail about the rooms: "A large salon at Saint-Bernard, which had no windows but was lighted from above by a bizarre cubist skylight, which occupied almost all the ceiling, adding to the sense of existing outside time in a stranded ocean liner."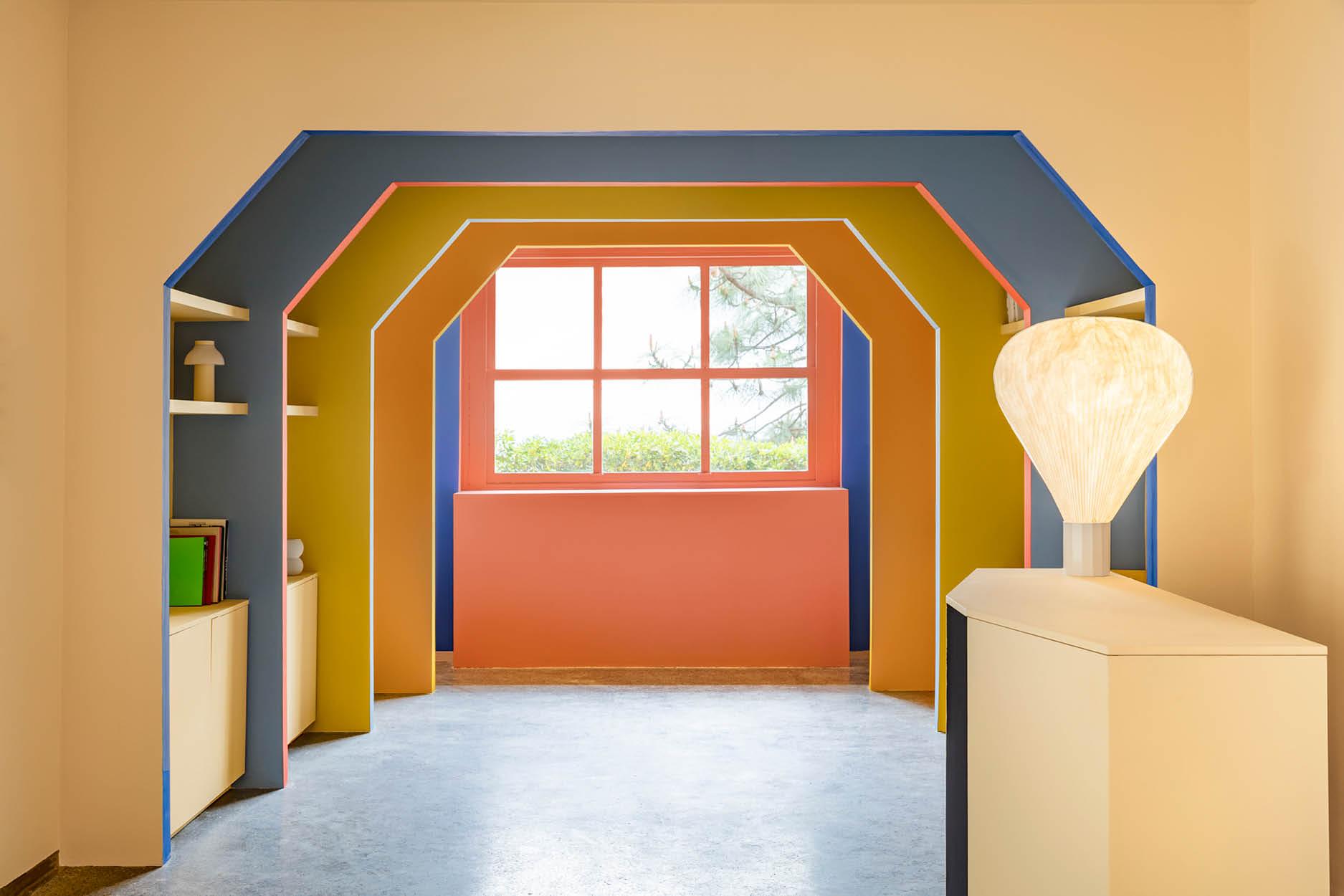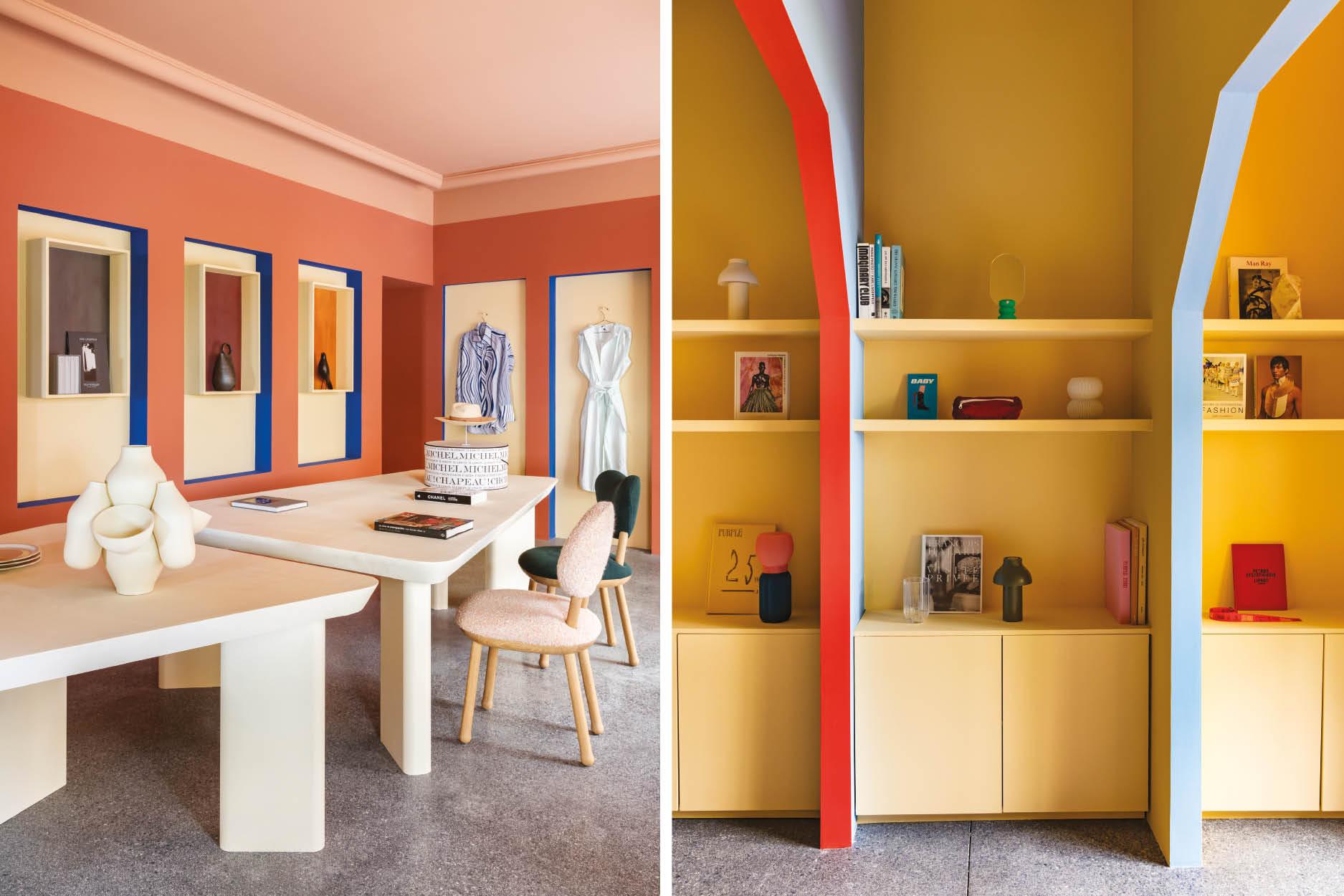 The attached (and quite atypical) cubist garden by Armenian architect Gabriel Guevrekian is composed of geometric box planters filled with vibrant coloured insets; the palette poses as Pierre's main source of inspiration to revamp the site's shop. Peachy orange, vermillion red and cobalt blue are now introduced through sleek frames and an angular walkway, where purchasable books and home accessories are on display.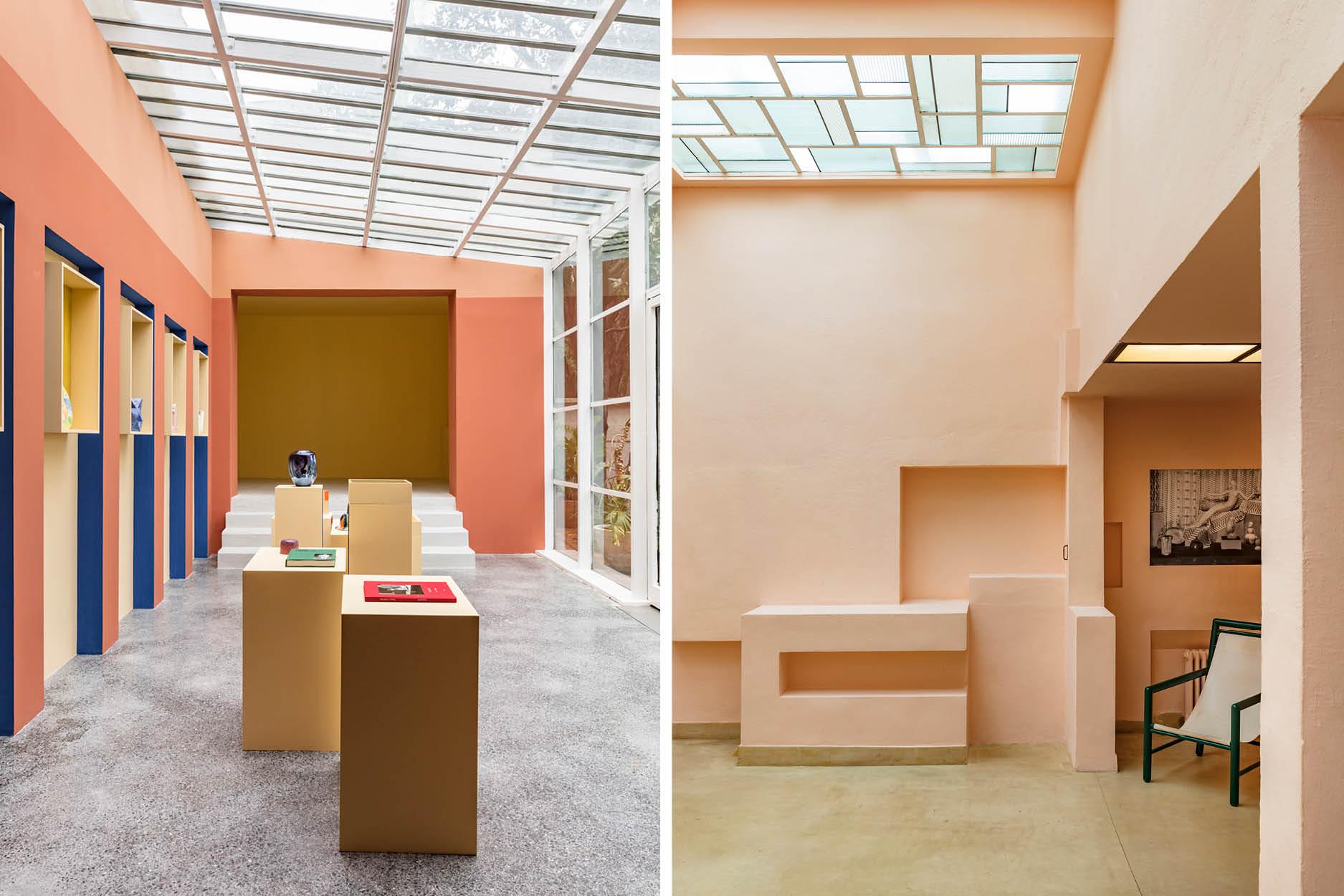 LUNETTES SELECTION
Lunettes Selection's Berlin store isn't your typical eyewear retail space. Designed by Berlin- and London-based design practice Oskar Kohnen Studio, the resfreshing, mint-green interiors of the new Charlottenburg store pay subtle homage to the local area's heritage and history by revealing the original pale-grey marble slabs that date back to the 1970s, as well as Dutch designer Hank Kwint's early-1980s table.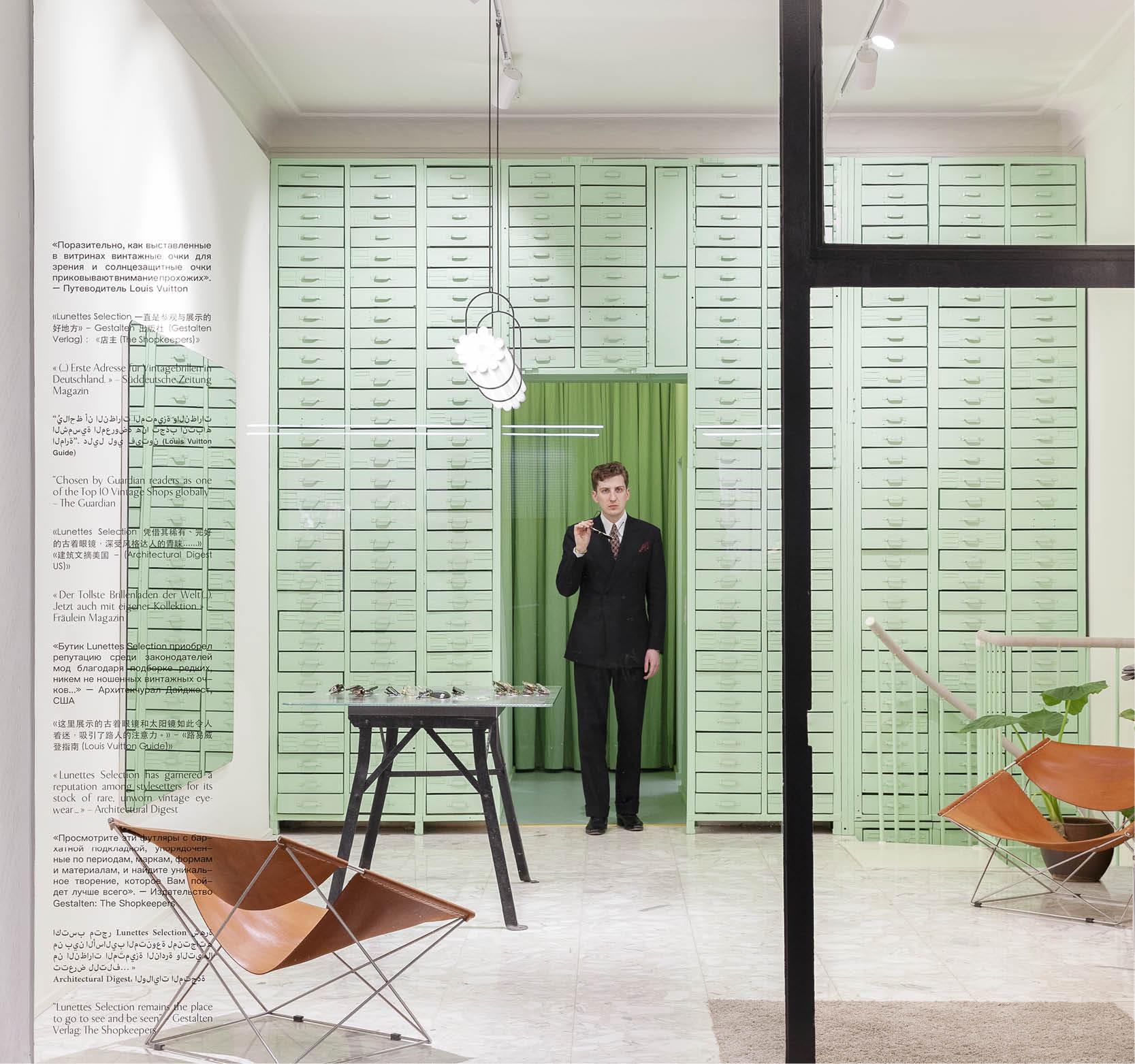 The former fast-food restaurant is now dressed in restrained yet refreshing pastels, and features a floor-to-ceiling cabinet wall composed of reclaimed tool drawers. The accent wall is prominent as it grabs the attention of passers-by through the transparent shopfront design. Meanwhile, the space needed to feel immensely contemporary and engage with customers in a novel manner. To achieve this, the design team paired two masculine leather chairs by Pierre Paulin and an elegant light tube fixture by local designer Sebastian Summa, while ensuring the eyeglasses remain the focus of customers. Assorted eyewear designs are placed cleanly in the drawers and the space welcome visitors to explore.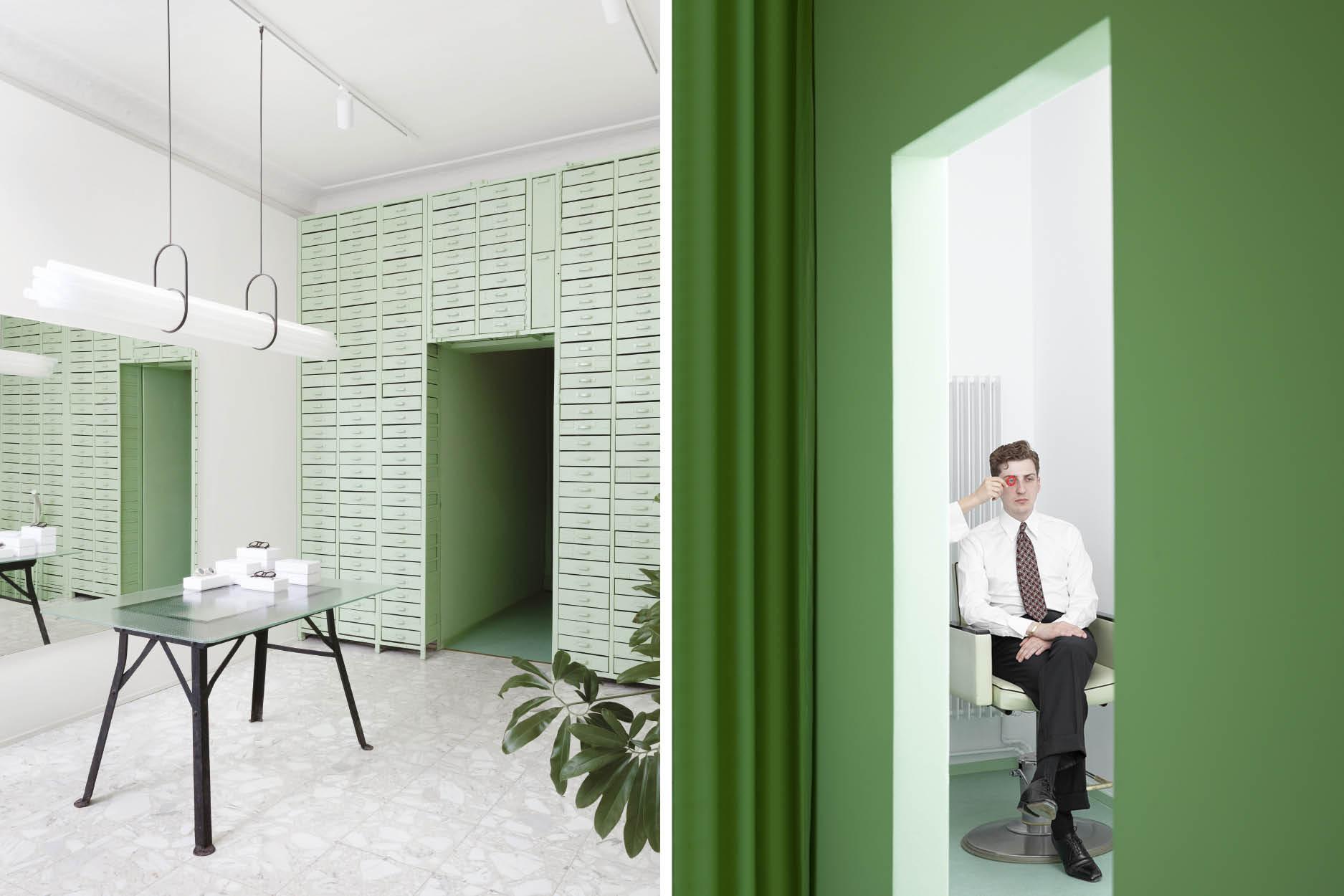 HARBOOK
You'd certainly be forgiven if you thought you had walked onto the set of a science-fiction movie when stepping inside Harbook in Hangzhou, China. Welcoming visitors to this unique bookshop are giant geometric displays (including abstract sculptures) and imposing steel archways that make for an innovative social hub for a new generation of urbanities.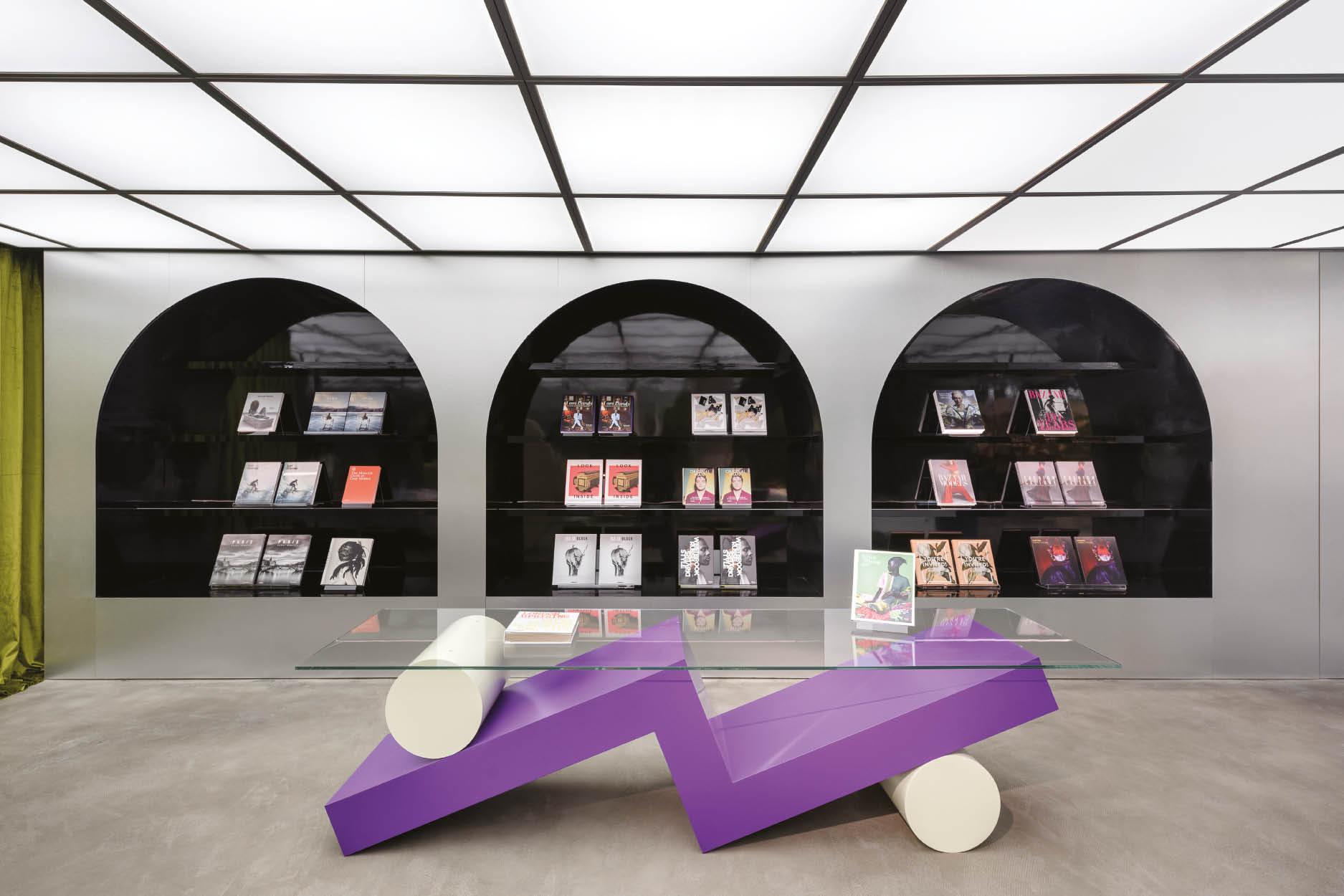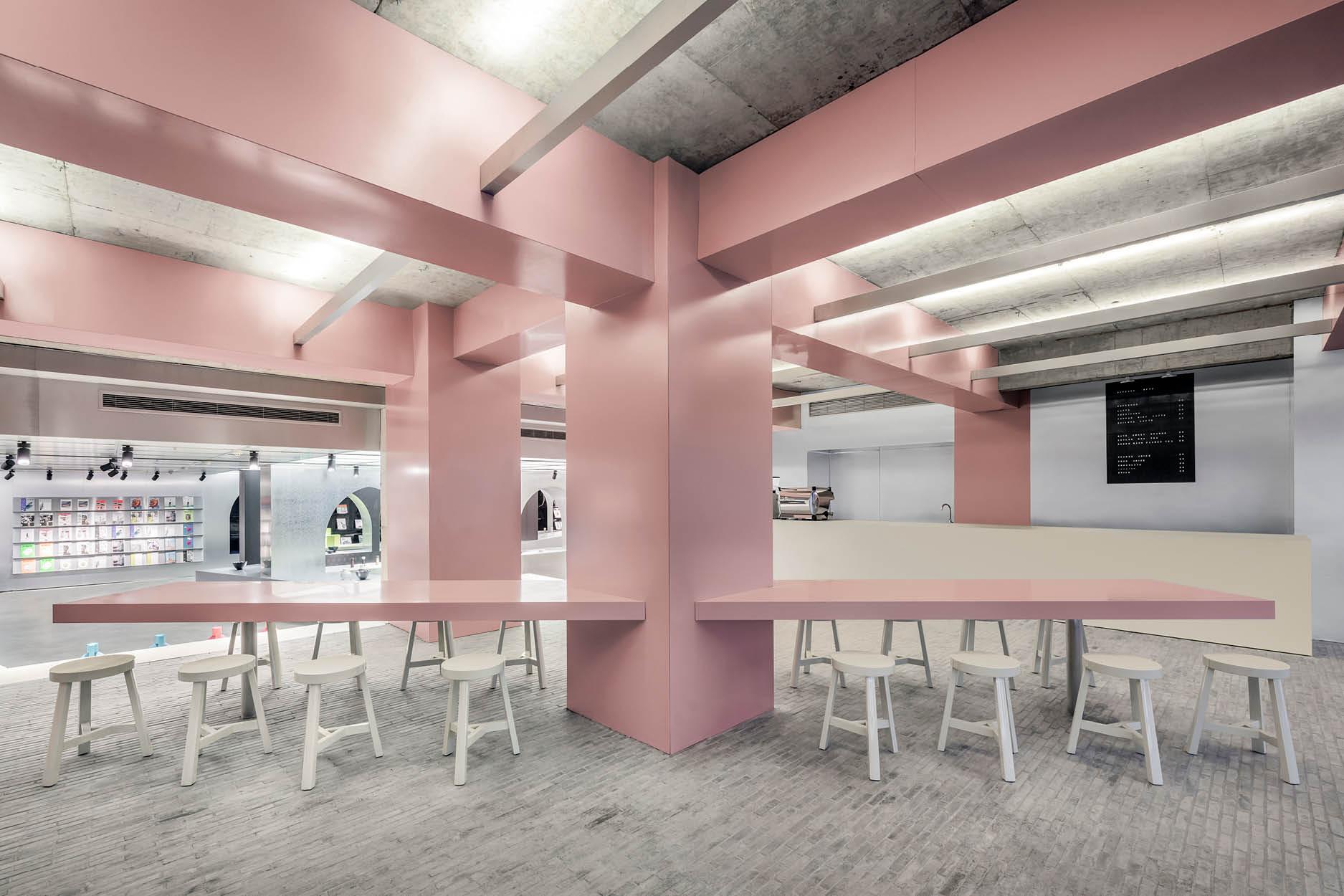 The concept that Shanghai-based design firm Alberto Caiola created for this expansive 6,500sqft space harmoniously incorporates lifestyle aspects such as a bookstore, a cafe and presentation areas for contemporary furniture display. A delicate mix of materials, such as galvanised metal, powder-coated mesh and HPL panels with brushed stainless-steel finishing, lends a modern-industrial edge to the multipurpose venue. The contemporary-meets-traditional creative approach allows maximum flexibility for cultural exchange, shopping and dining, so as to nurture immersive dialogue between eras and cultures as the designer intended.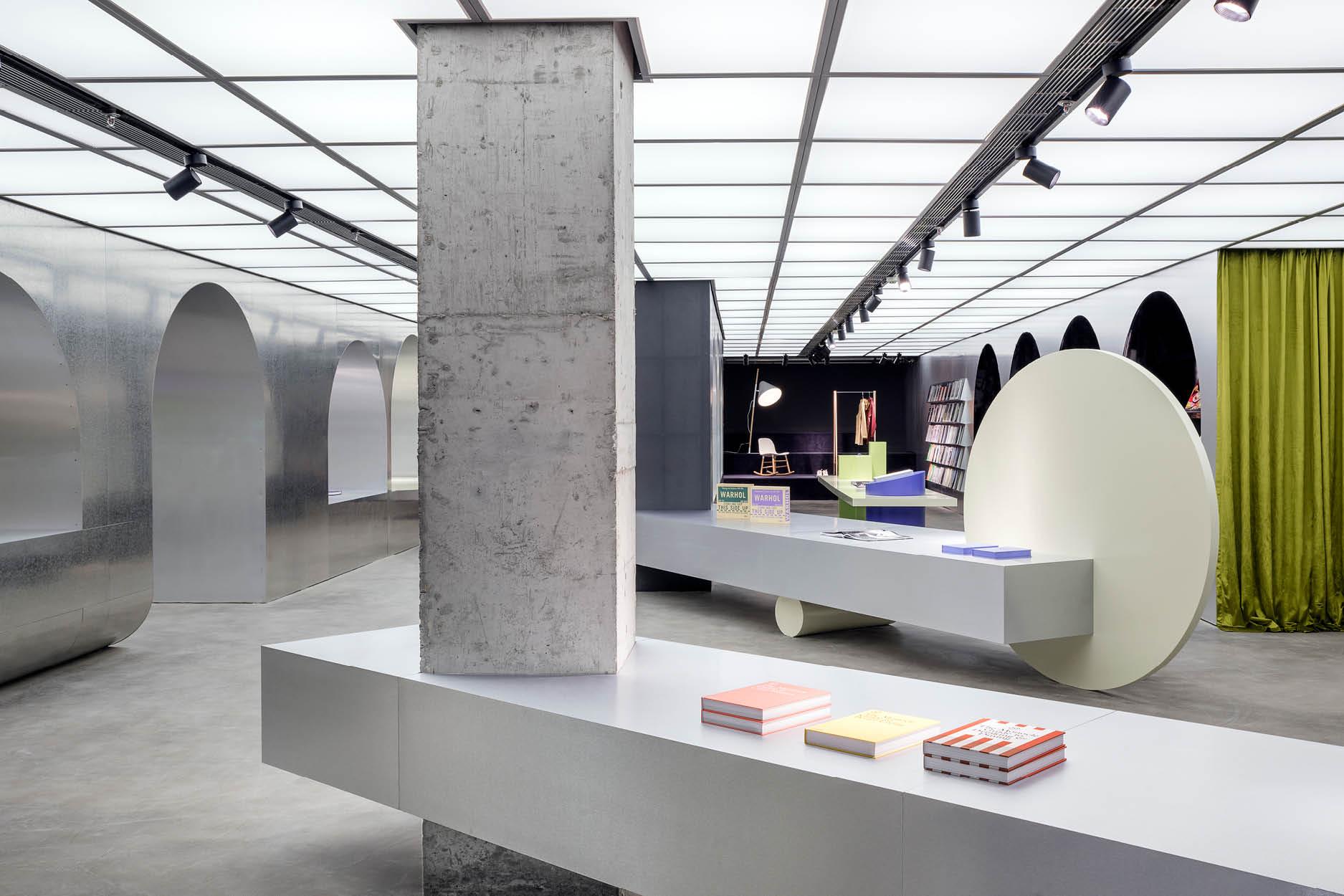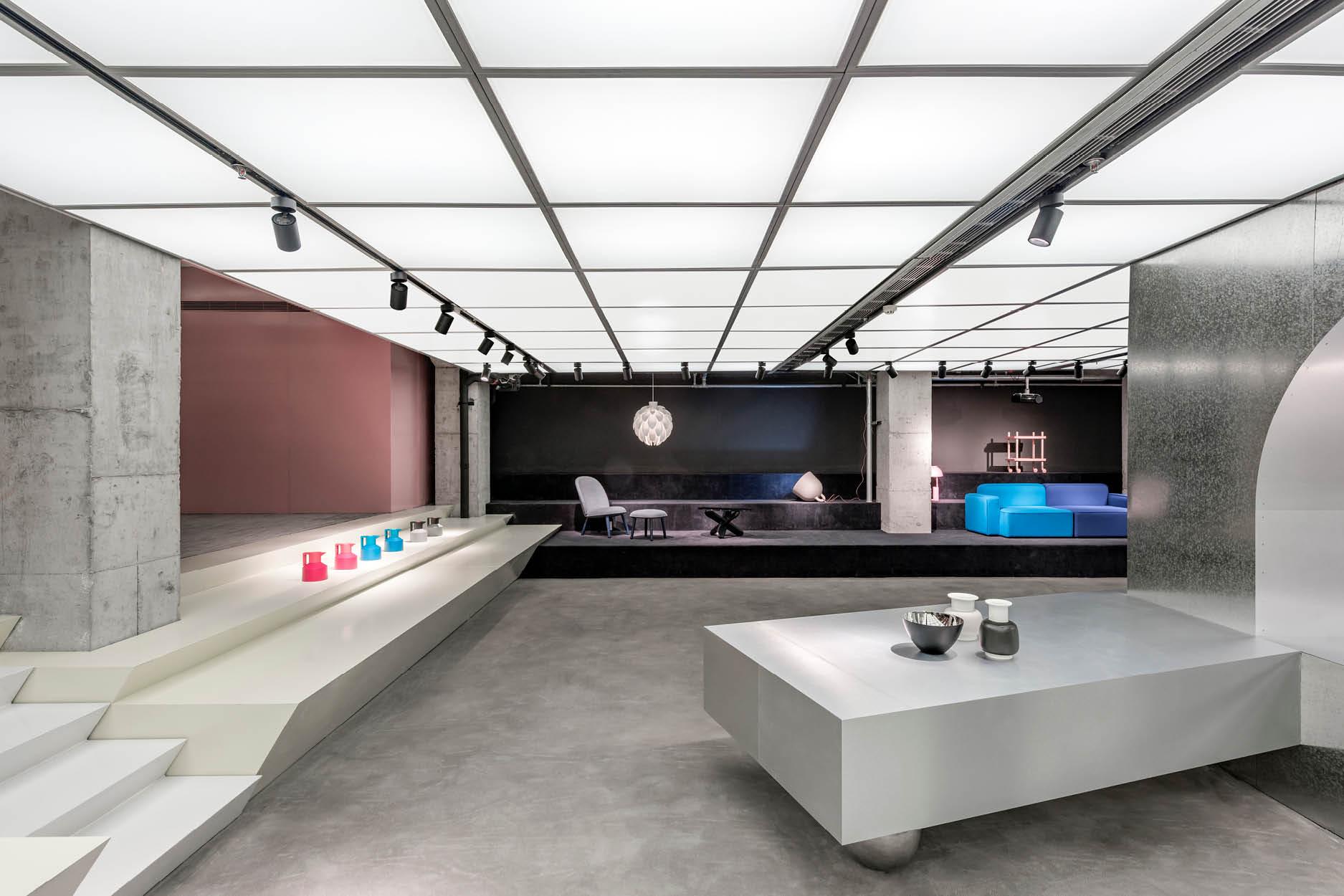 KLOKE
"Our aim was to create a sense of calm and serenity, and to fill the space with a sense of restraint that could reflect Kloke's core values: simplicity, functionality and timelessness," explains David Goss of Studio Goss about the design approach for the Melbourne-based fashion label's second store in the city.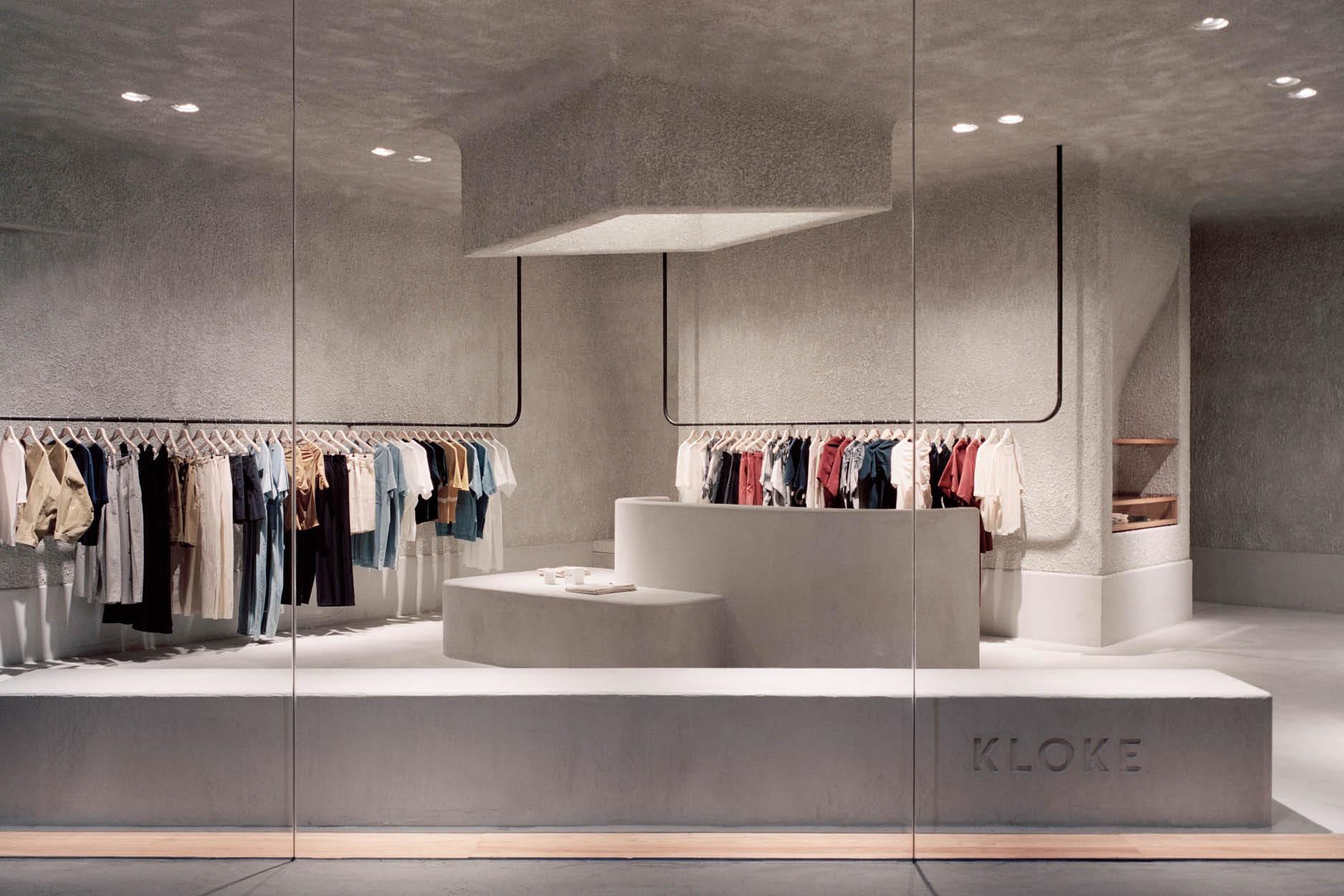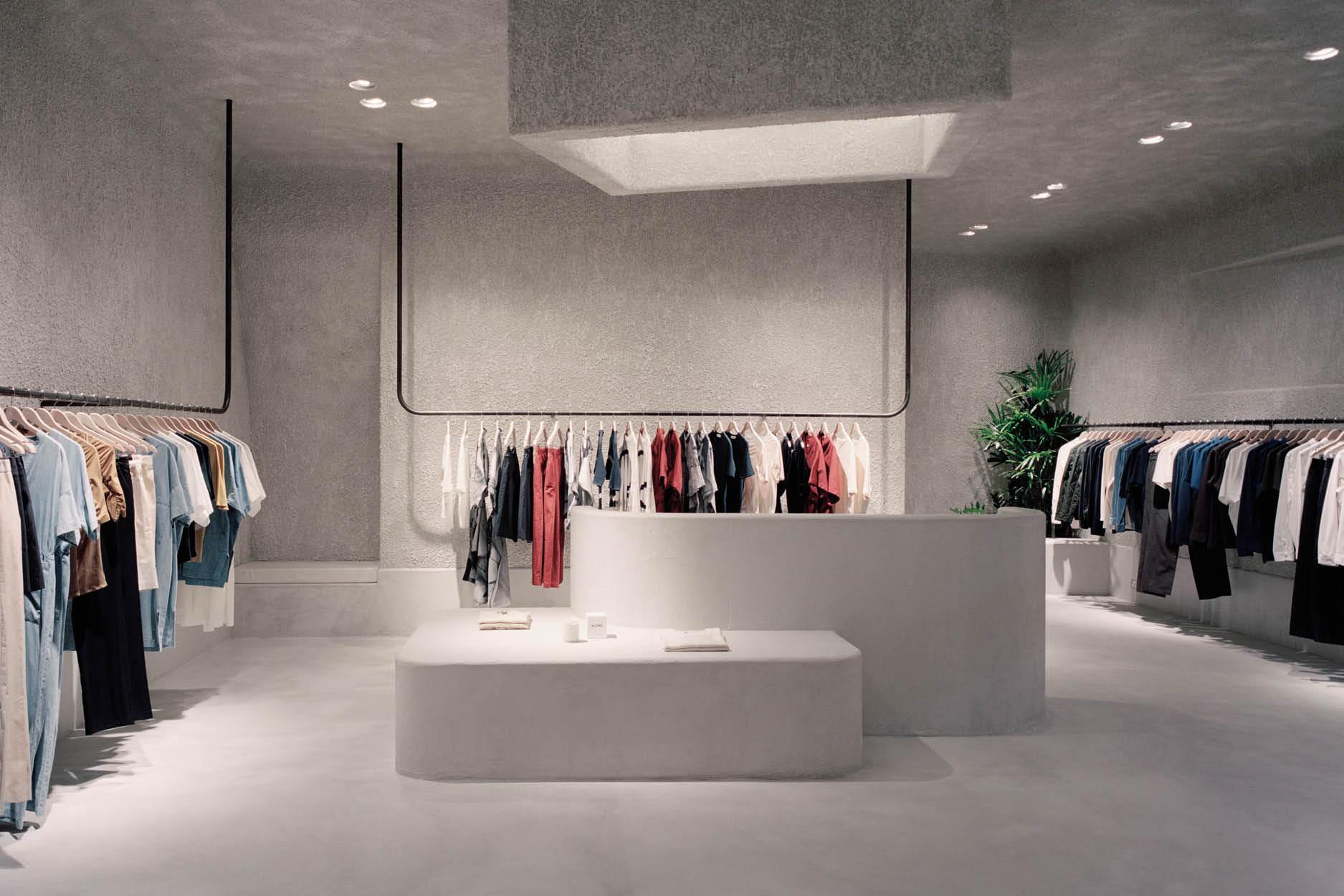 In a nod to brutalist architecture, the triangular-shaped 970sqft space is lined with varied tactile concrete finishes for a pleasant contrast, as the "concrete was hand-buffed and sanded smooth" to weave roughness and softness under one roof. An asymmetrical cubic volume is introduced to mimic a faux skylight, which infuses an ethereal feel to the overall design. Framing the shopfront is a timber threshold made of sustainably sourced Australian white mahogany, adding warmth to the otherwise cool interiors.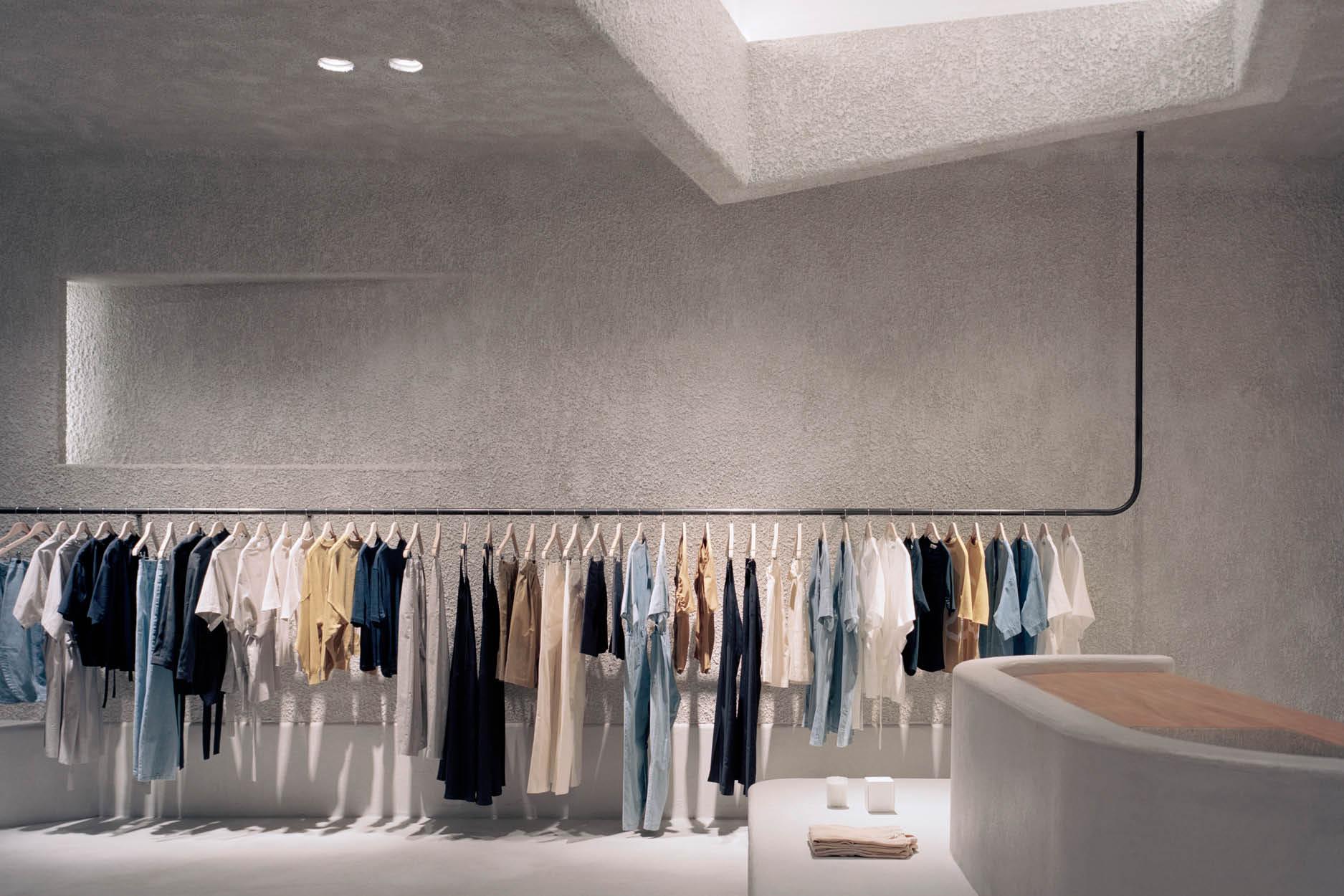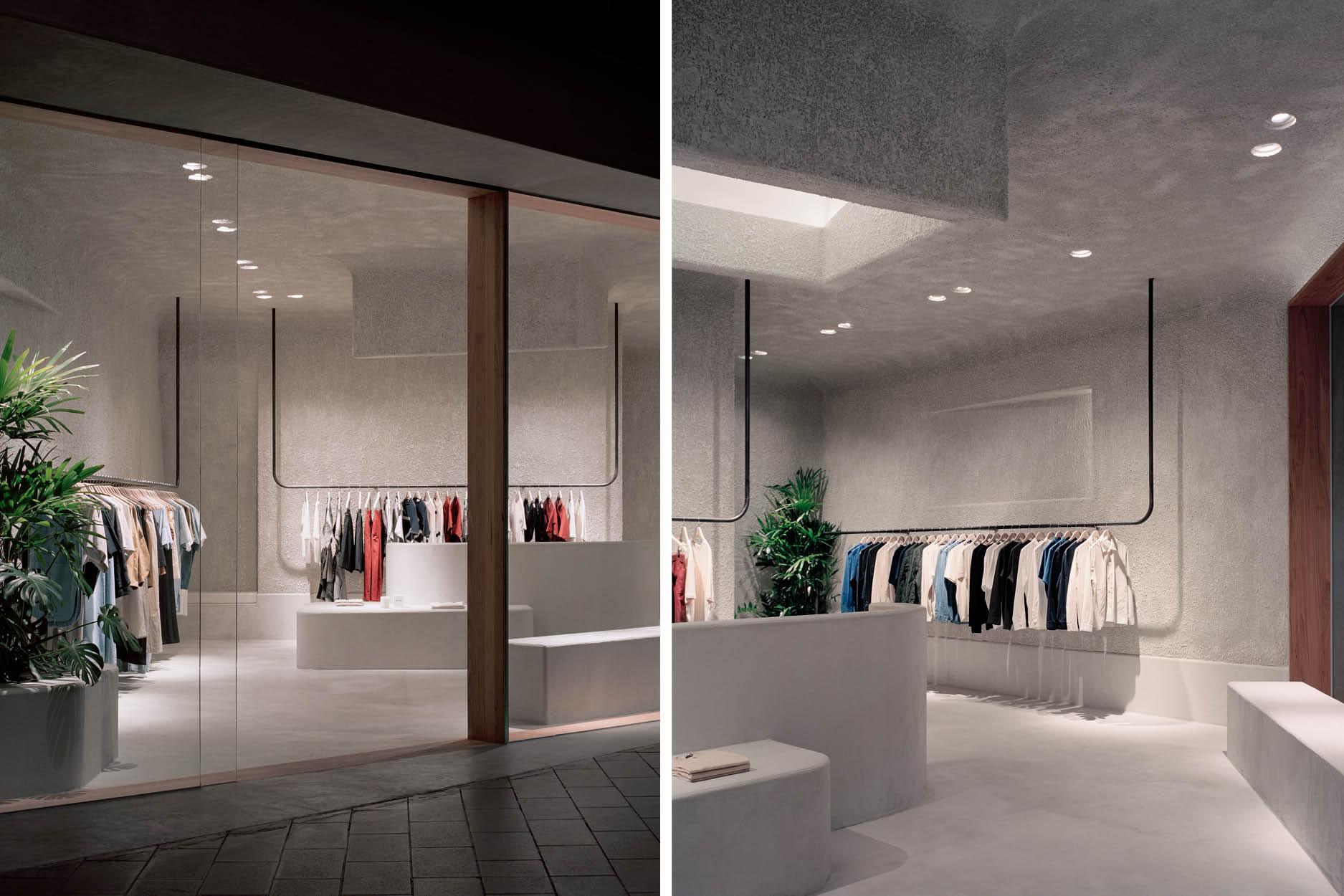 ISSEY MIYAKE
Housed within a 132-year-old structure is Issey Miyake Kyoto. Under the helm of Japanese industrial designer Naoto Fukasawa, the machiya (a traditional wooden townhouse) has been given a new lease of life – one that features contemporary interiors to showcase a series of sophisticated clothing items, adorned in unusual textures and geometric prints. The brief was to conceive a peaceful environment where traditional values and innovative designs coexist.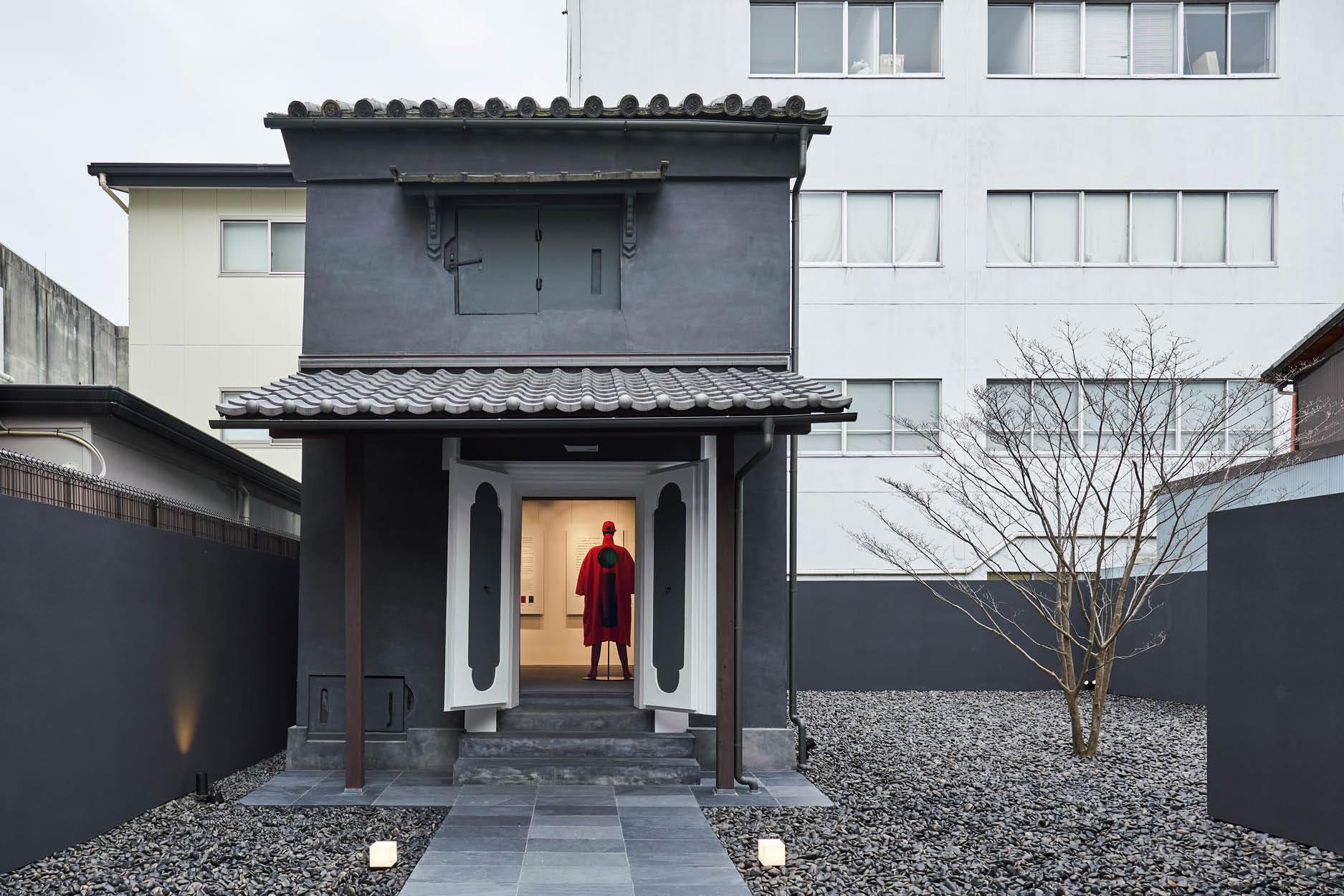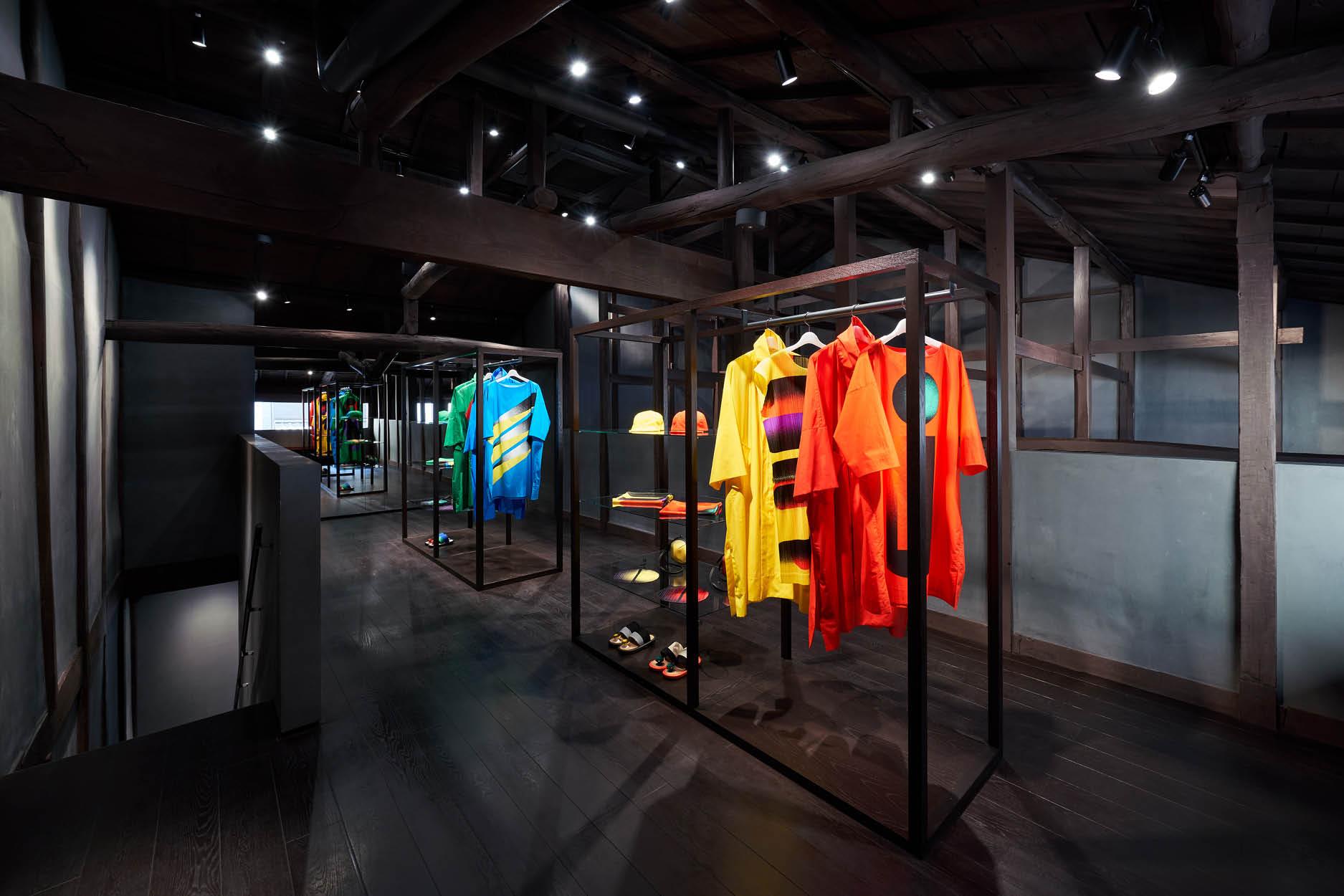 An open-plan layout is cleverly adopted throughout the two-storey shop and the traditional wooden structure is now on display after gutting all the interior walls. To further emphasise the brand's garments and accessories, the walls are covered in charcoal-grey plaster, leaving a minimalist background for the fashion items to shine. Dark-framed glass cabinets and clothes racks help complete the intimate shopping experience for customers. The kura, a storeroom located behind a traditional machiya, has been converted into a compact gallery with white walls, where traditional Japanese craftsmanship is showcased and a wealth of exhibitions are hosted.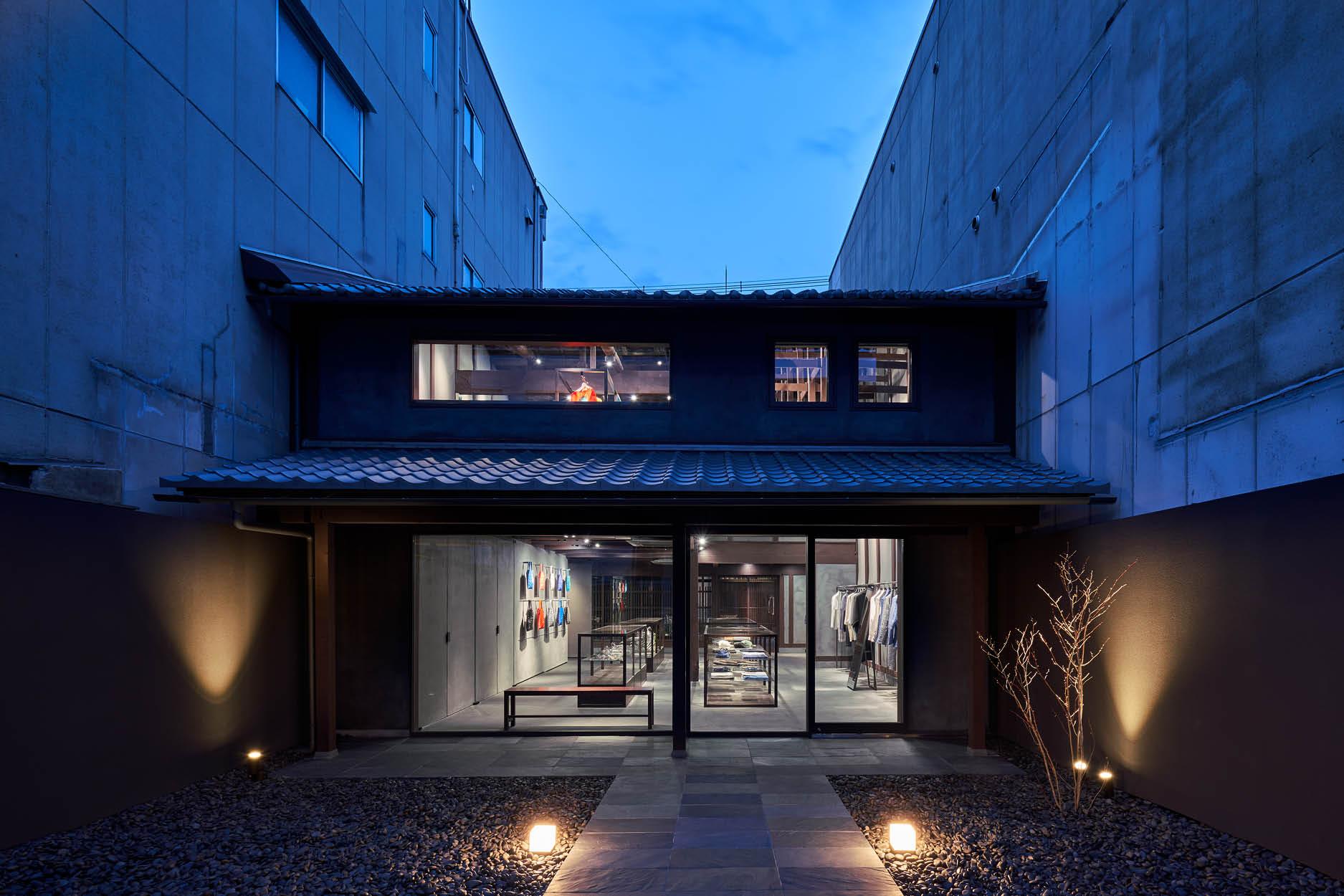 See more: Balmy French Flair Abounds At André Fu's Louise Restaurant