It's almost every creative's dream to craft with carte blanche.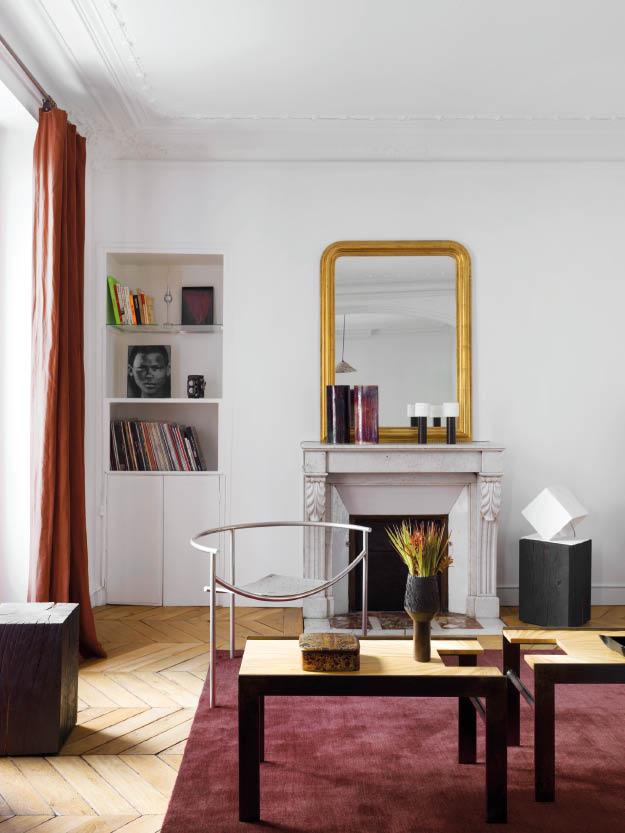 A strong client relationship and an open mind certainly paves ways for endless possibilities throughout the design journey. Architect Sophie Dries of the Paris-based namesake design firm recalls one of her recent residential projects fondly, "The homeowners are both avid street art collectors in their 40s and have an affinity for colours and the idea of mixing the old and new. They were really open-minded and had only requested to maintain the Haussmannian spirit with modernized aspects tailored for themselves and their two sons." Scroll through the gallery below (Photography: Stephan Julliard) to find out more: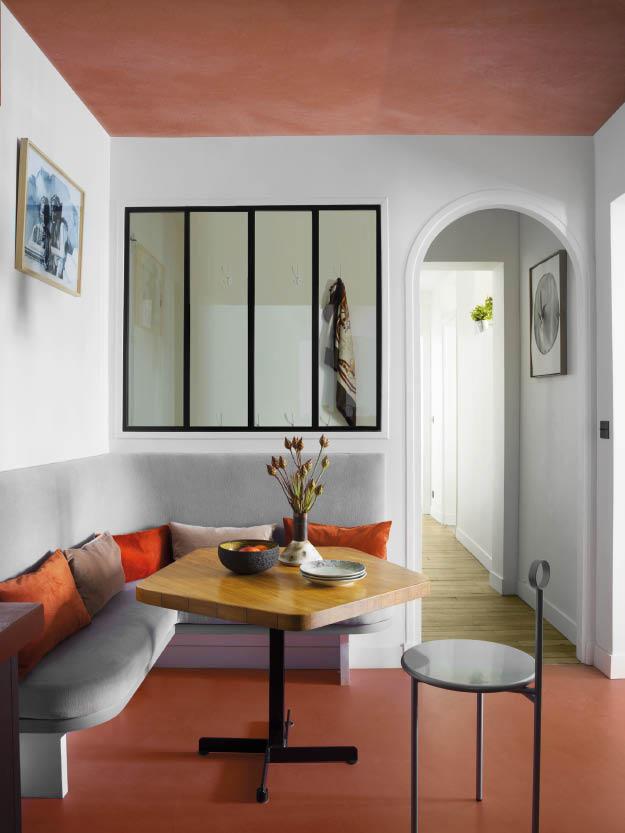 It was clear to Sophie and her team that outfitting spacious day rooms such as the living area, kitchen, playground with neat materials was key to achieving their desired goal, while furniture appointments should be punctuated with exquisite details and textures for a pleasant contrast. "Our mission also included merging two flats into one generous-sized haven so the young children could revel in an inspiring playroom," says Sophie. "From there, we removed all superfluous doorways and simplified the connection between each area to curate a designated language to interweave the two individual spaces."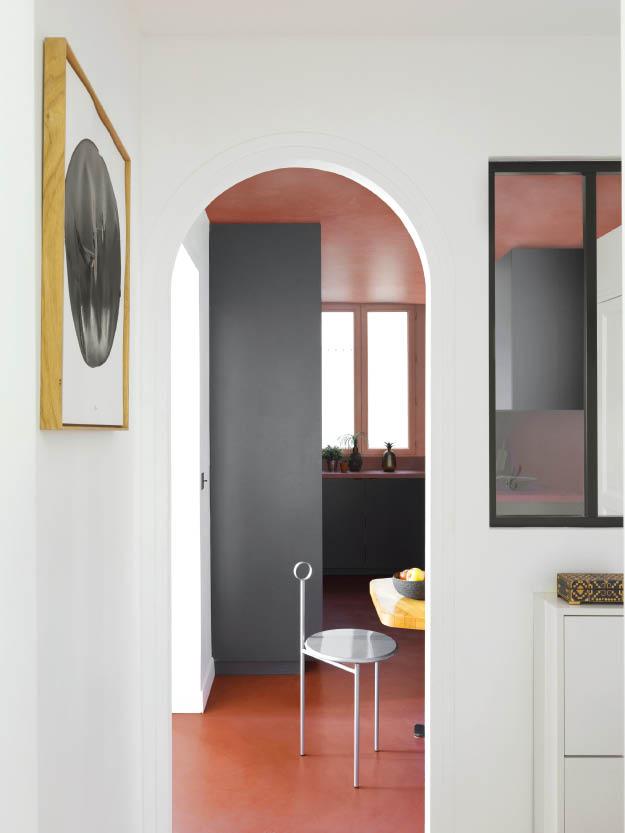 If you look a little closer, it's not difficult to recognize it's a clever utilization of colour that reigns this inviting enclave. "I was so thrilled that the clients were excited to work with strong coloured statement walls and were happy to try out bold experiments." Drenched in orange from floor-to-ceiling to mark a sharp contrast with the anthracite cabinets, the kitchen was decided to take center stage of the entire flat as the family tends to gather around the banquette area every morning and after the kids come home from school for some intimate downtime.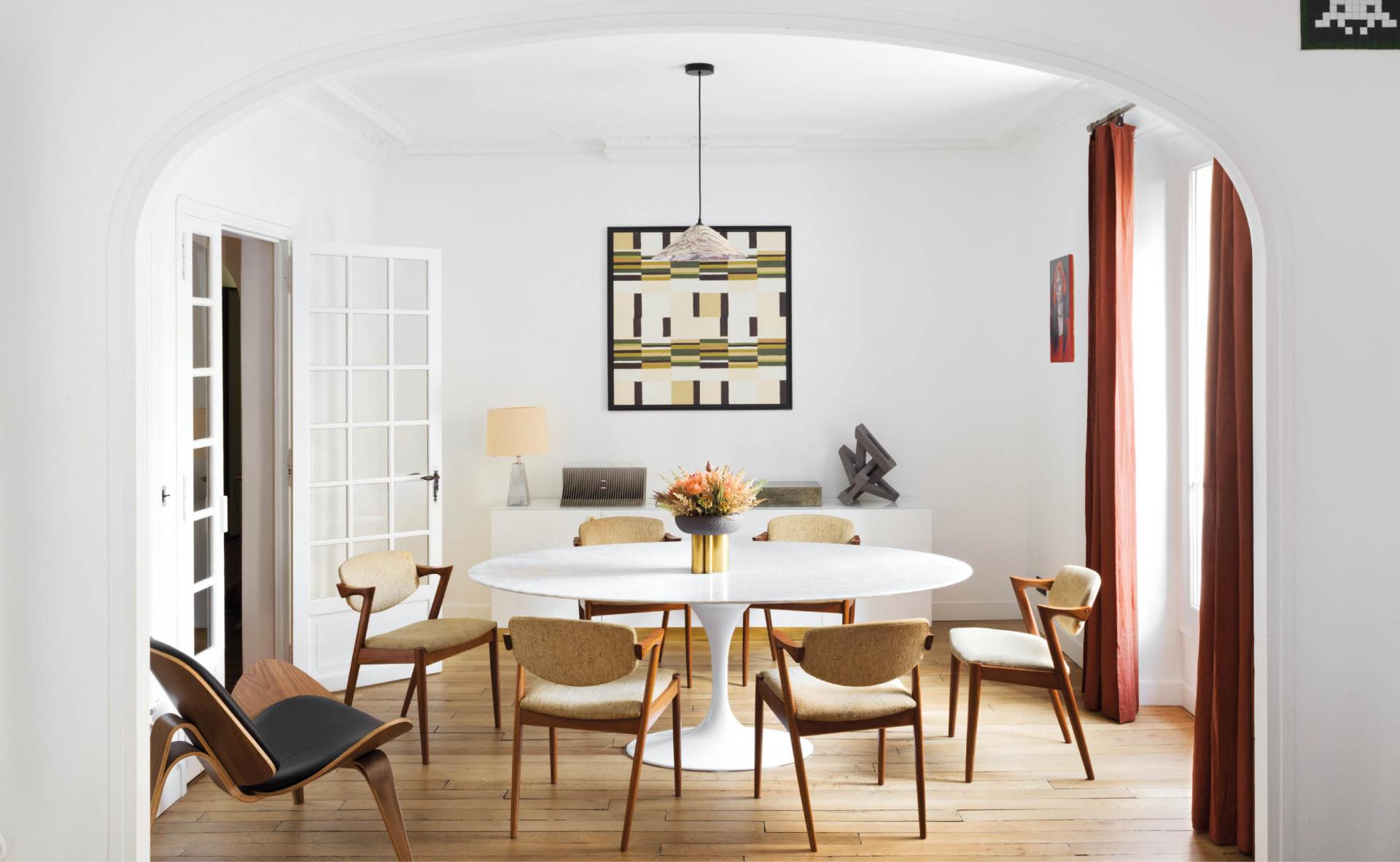 Forming a comfortable ambience are an octagonal table by Charlotte Perriand, Phillippe Starck's Mickville chair, as well as selected vintage finds and Sophie's ceramic vase. The children's playroom is another prime example of crafting with vivid colour in full force.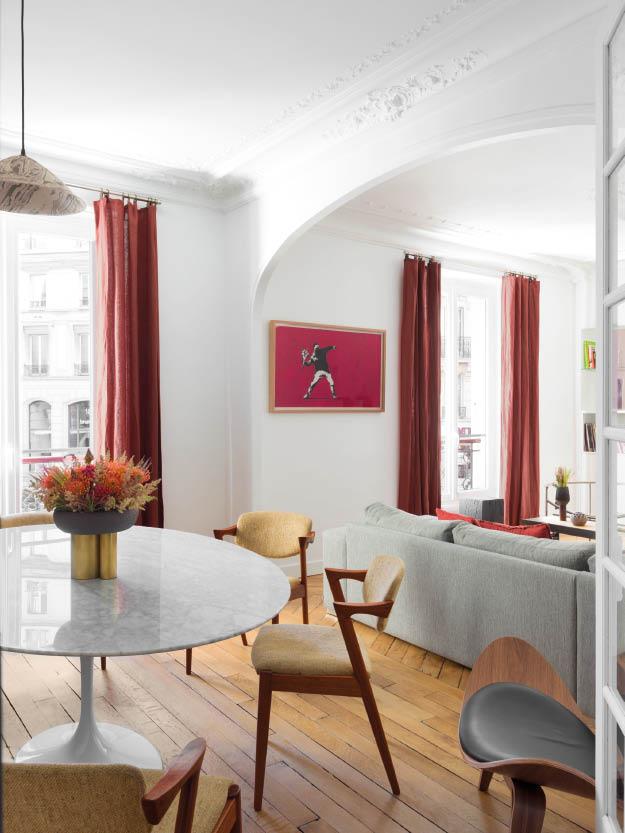 A vintage school desk and chair is set nicely against an acid yellow wall, complemented by a neon lamp and a resin stool by Philippe Starck. Art pieces from the likes of Banksy and Giulia Andreani also inform the colourways seen in the master bedroom, living room, as well as soft furnishings.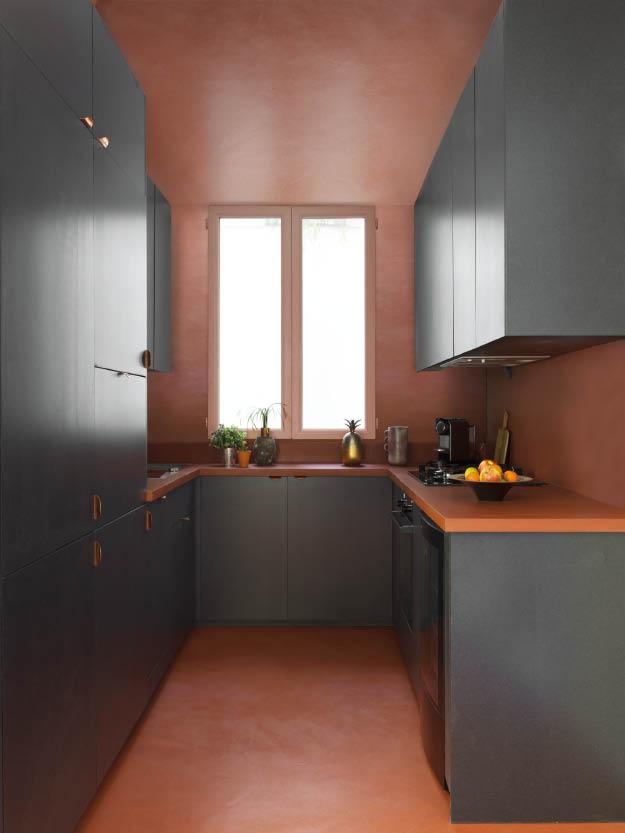 "In all my projects, I am inspired by the way people live and what they project themselves in a place. For this particular home, it was important to create a practical yet elegant living environment fit for a modern family while ensuring its Haussmannian features, such as the plaster mouldings, the marble fireplace, Pointe de Hongrie parquetry, could blend perfectly with the family's contemporary furniture and distinctive artworks."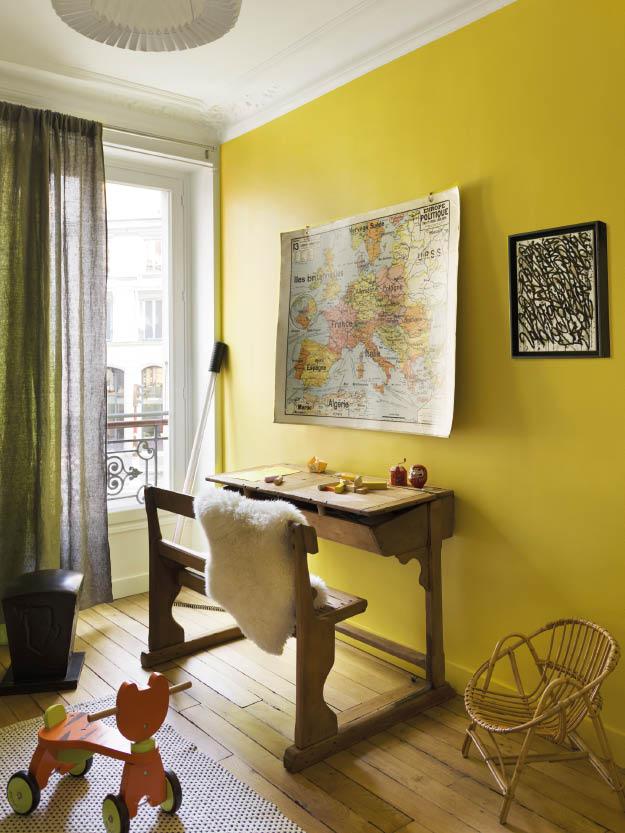 Sophie continues as she points out the importance of integrating the homeowners' street art collection here and there throughout the home, so when you look up, it almost feels like you wandering the Parisian streets. Indeed, this wondrous sanctuary has now been breathed with a new life to stimulate all the senses.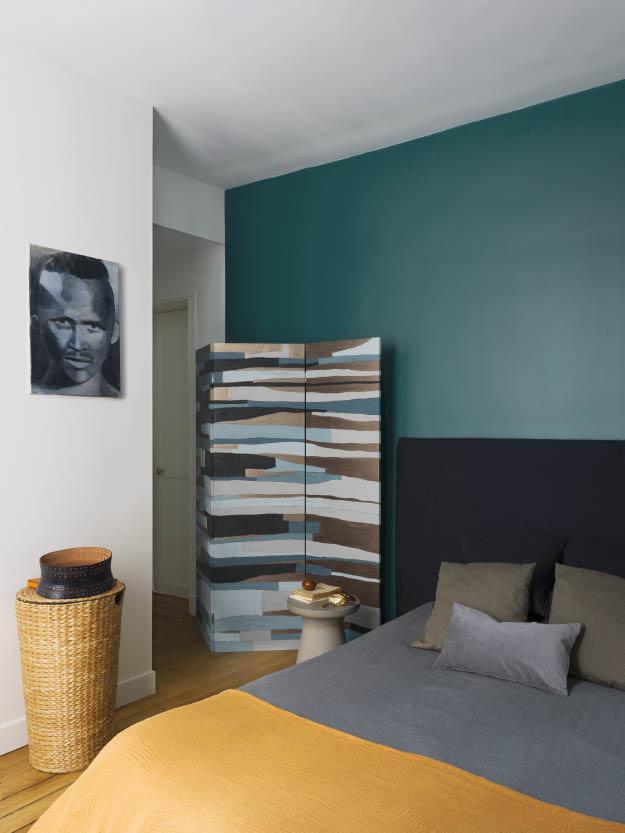 The designer adopts different colour scheme for each room in order to create a cohesive style throughout the home while maintaining a unique character for each space.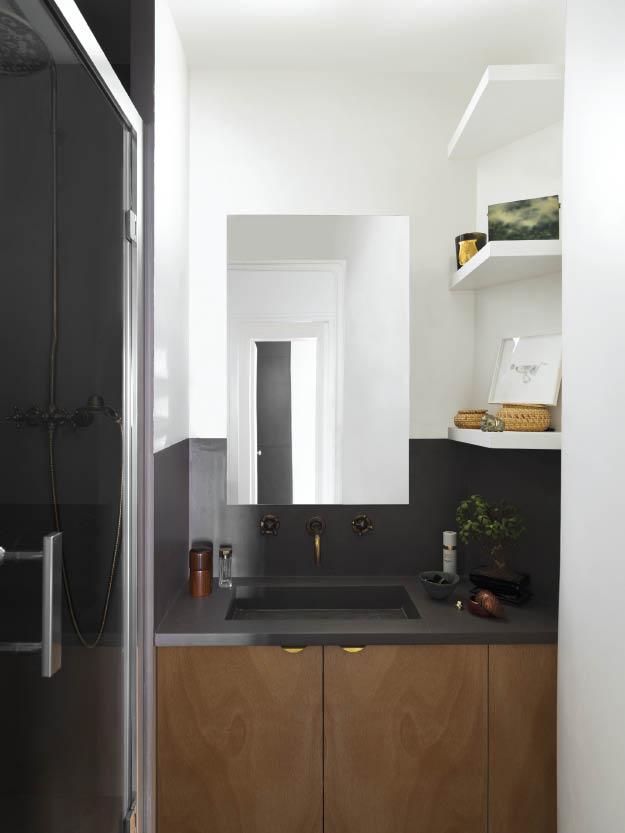 Architect Sophie Dries believes strong client relationship and open-mindedness are the key to success.