In an unexplored side of Bali overlooking the vast, dramatic panorama of the ocean sits Mandala.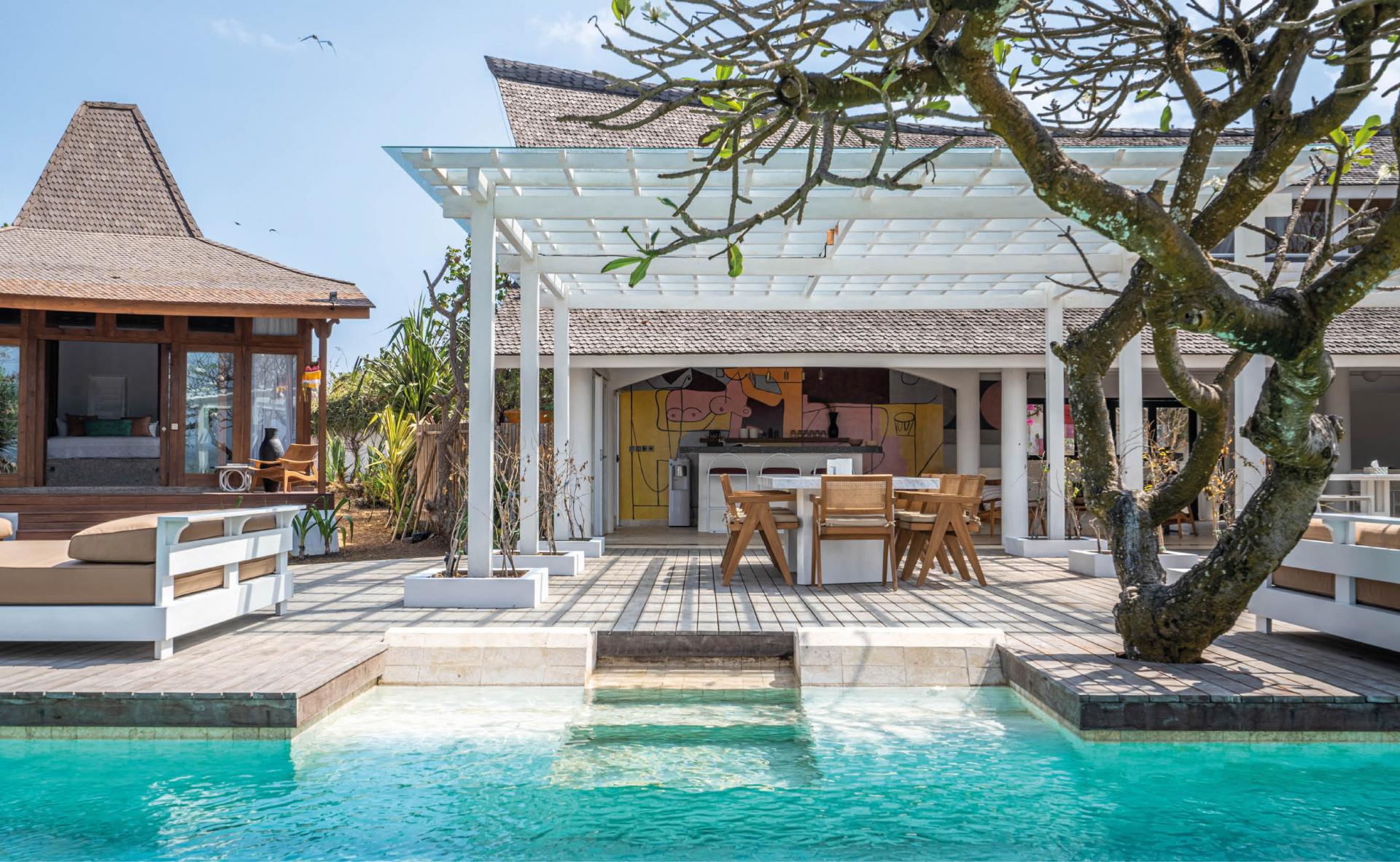 The Bay, Singapore-based M. Group's fourth and newest addition to Mandala Places' collection of design-centric residences in Bali. Located on Nusa Lembongan, a half-hour boat ride from the main island, this breathtaking villa is the perfect hideaway for those looking to experience something different from the usual scenes of Seminyak or Canggu. "Mandala is a human-spirited brand with serious heart and soul, cultivating contentment through meaningful connections is our modus operandi," says Ben Jones, CEO of M.Group. "Unplug your devices and discover the analogue appeal of spaces and places that encourage you to connect and reconnect with those who matter – that's our clientele, and our décor follows suit." Scroll through the gallery below (Photography: All Courtesy Images; Production: Emily Leung) to find out more about this exciting establishment: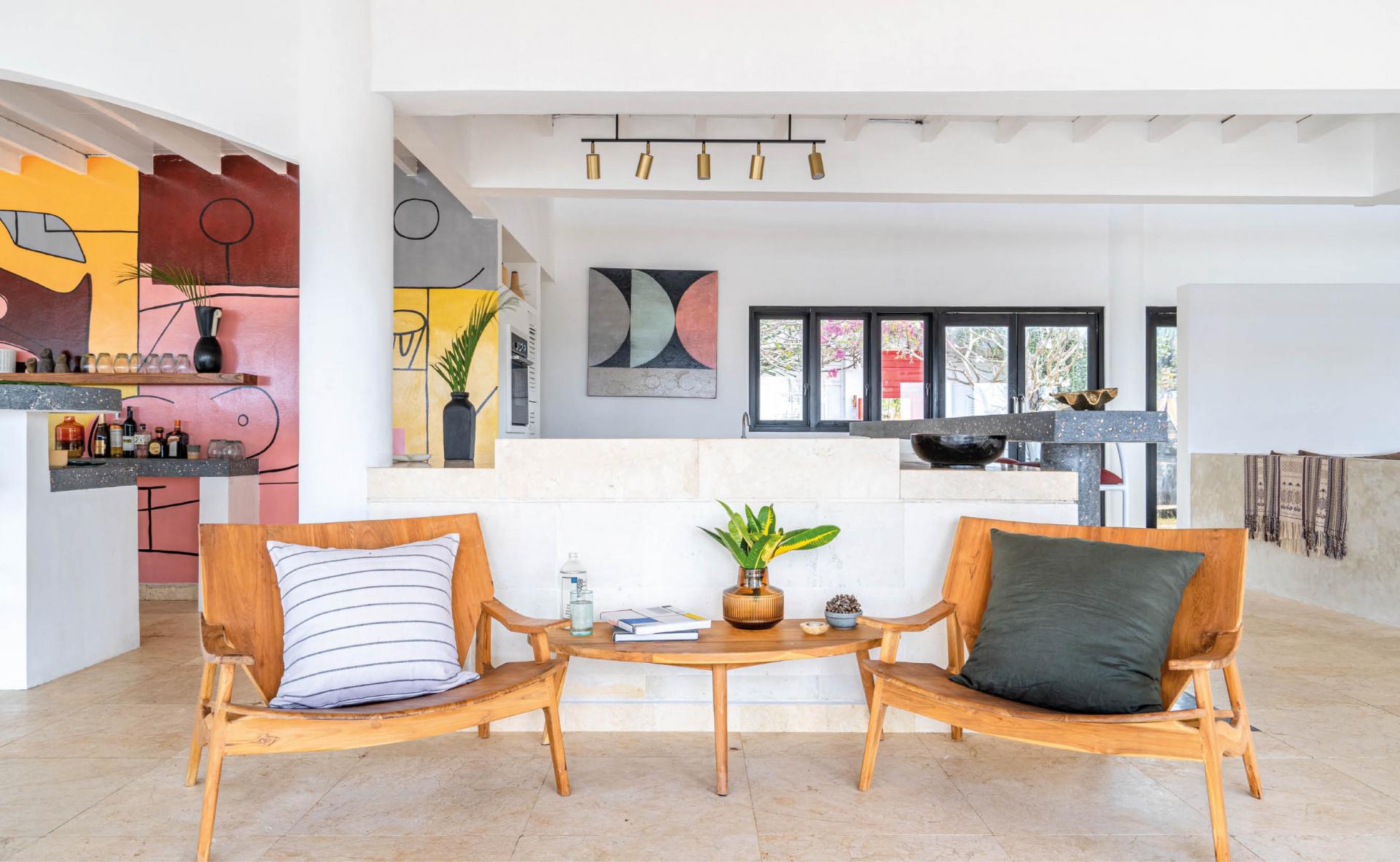 Stepping into the villa, it's immediately clear why this location was chosen. Designed to maximise access to the view - a confronting 180 degrees of wild crashing waves off Devil's Tear, the island's most famous sunset spot, and dramatic cloud formations of the nearby Sandy Bay Beach Club - all staring out past the pool deck of the 4,000 sq ft residence.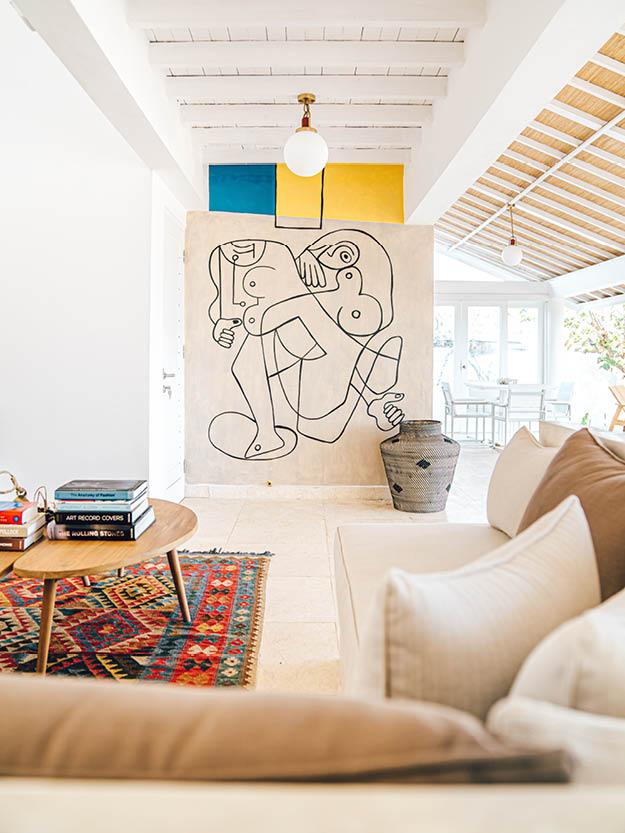 The interior in muted tones is enlivened by awe-inspiring wall murals and colourful framed artworks.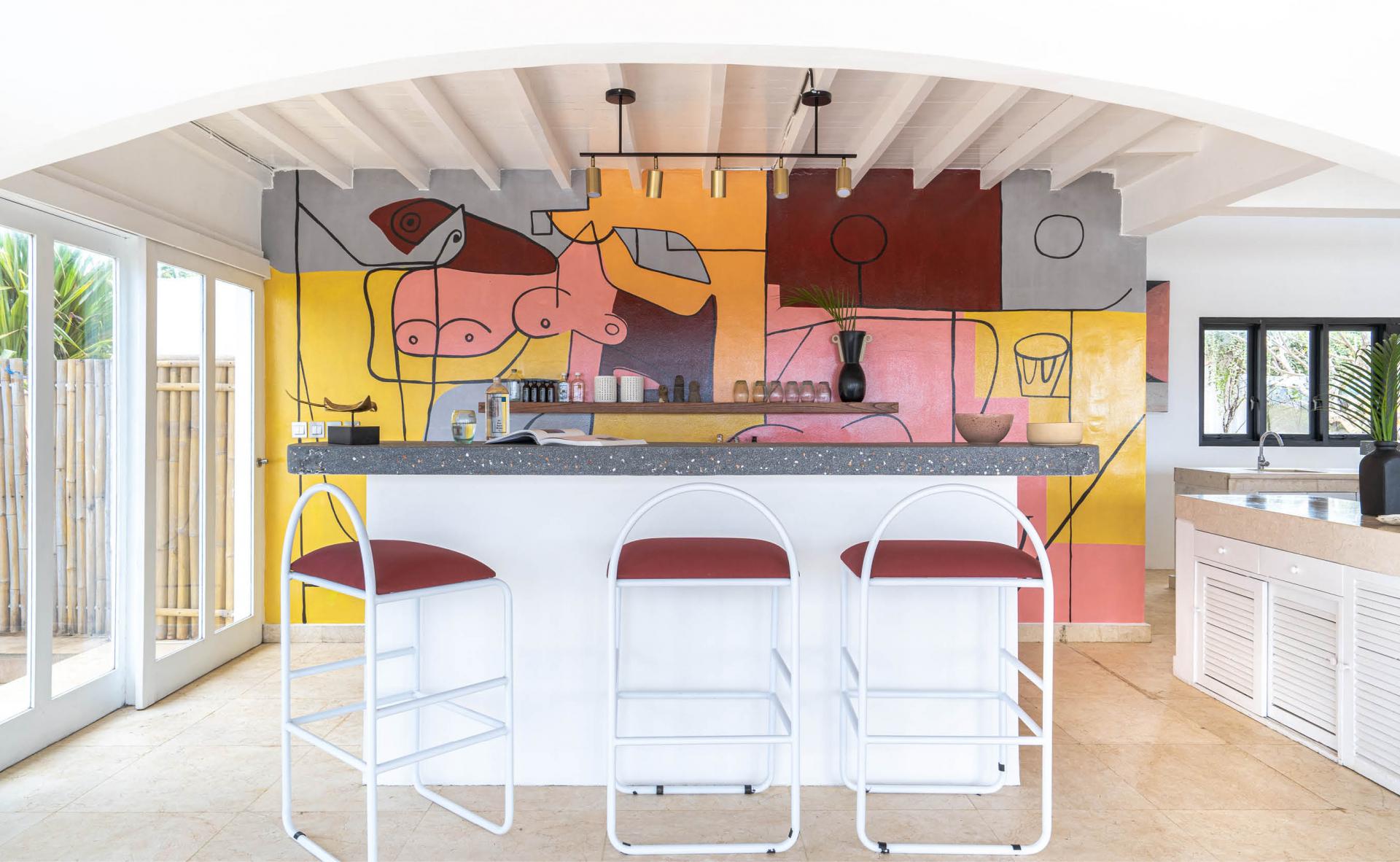 Taking centre stage at the kitchen and bar is a wall mural by James Brown, inspired by Cubism artists such as Pablo Picasso and Le Corbusier.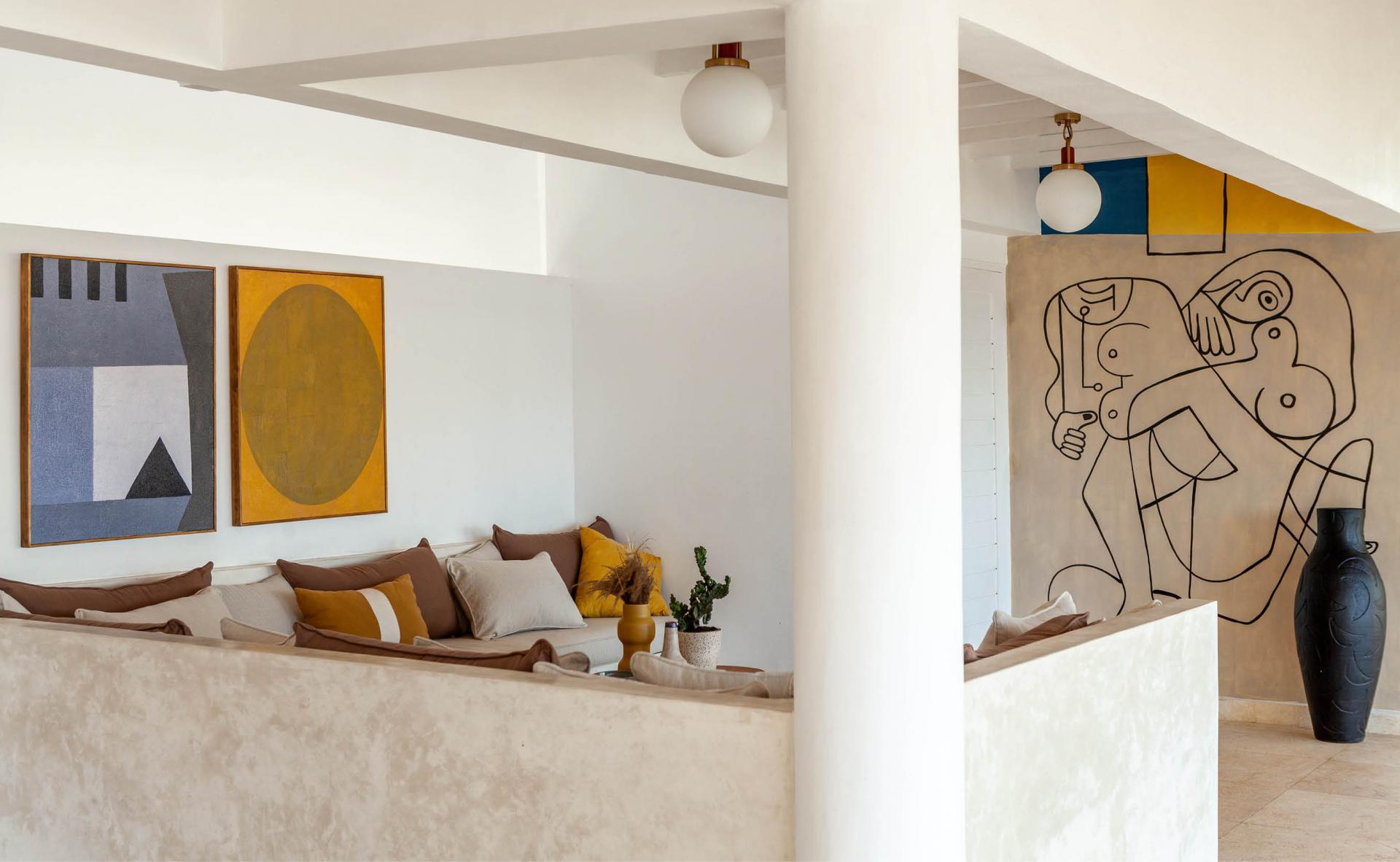 Like its sister properties within the Mandala. Places portfolio, much of the furniture was custom designed by M.Group's in-house team and realized by the talented Indonesian woodworkers, stone carvers and metalsmiths. "Luckily, this project and our in-house team are located in Indonesia - a land of endless breath-taking craft," Ben says. "The textiles and accessories were sourced locally, predominantly from the island neighbours of Lombok (baskets/pots), Java (weaving and rugs) and Bali (ceramics and antiques)."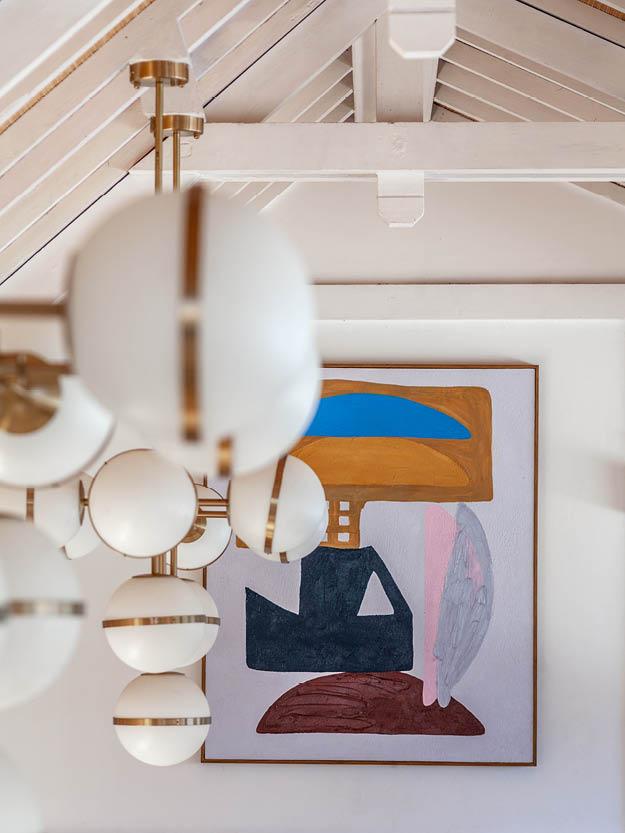 Where M. Group truly shines is in its ability to marry the indoors and outdoors seamlessly. While it's hard to go wrong just chilling on the daybeds by the pool, there are plenty of other spaces within the residence that also make for cosy resting spots: from the stools by the kitchen and bar to the capacious TV lounge outside the twin room on the upper floor. These areas are further punctuated with striking mural art and framed art pieces. "James Brown is our go-to art partner, and he even went to the villa for a 'holiday' when it was finally finished," Ben chuckles. "He did the murals with reference to some mid-century artists and touches of Picasso, Corbusier, etc."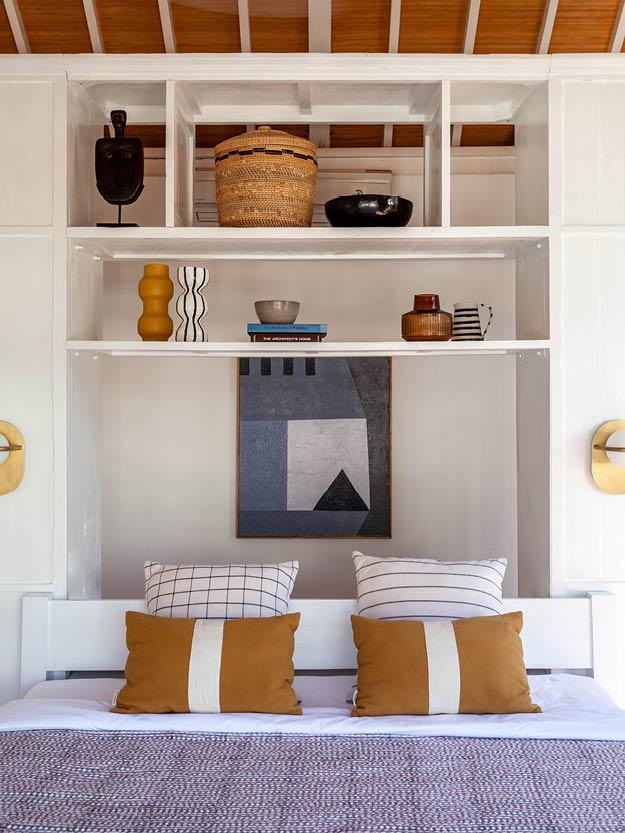 The dining area sits under a shelter right on the pool deck. It is the centrepiece of the home where the villa's in-house chef and bartender are on standby to whip up the villa's own menu. Towards the cliff's edge lies a 'secret' firepit that is surrounded by banquette seats carved from rock in the cliffside. "You can watch the sunset and often dolphins down there. It's honestly magic," Ben adds.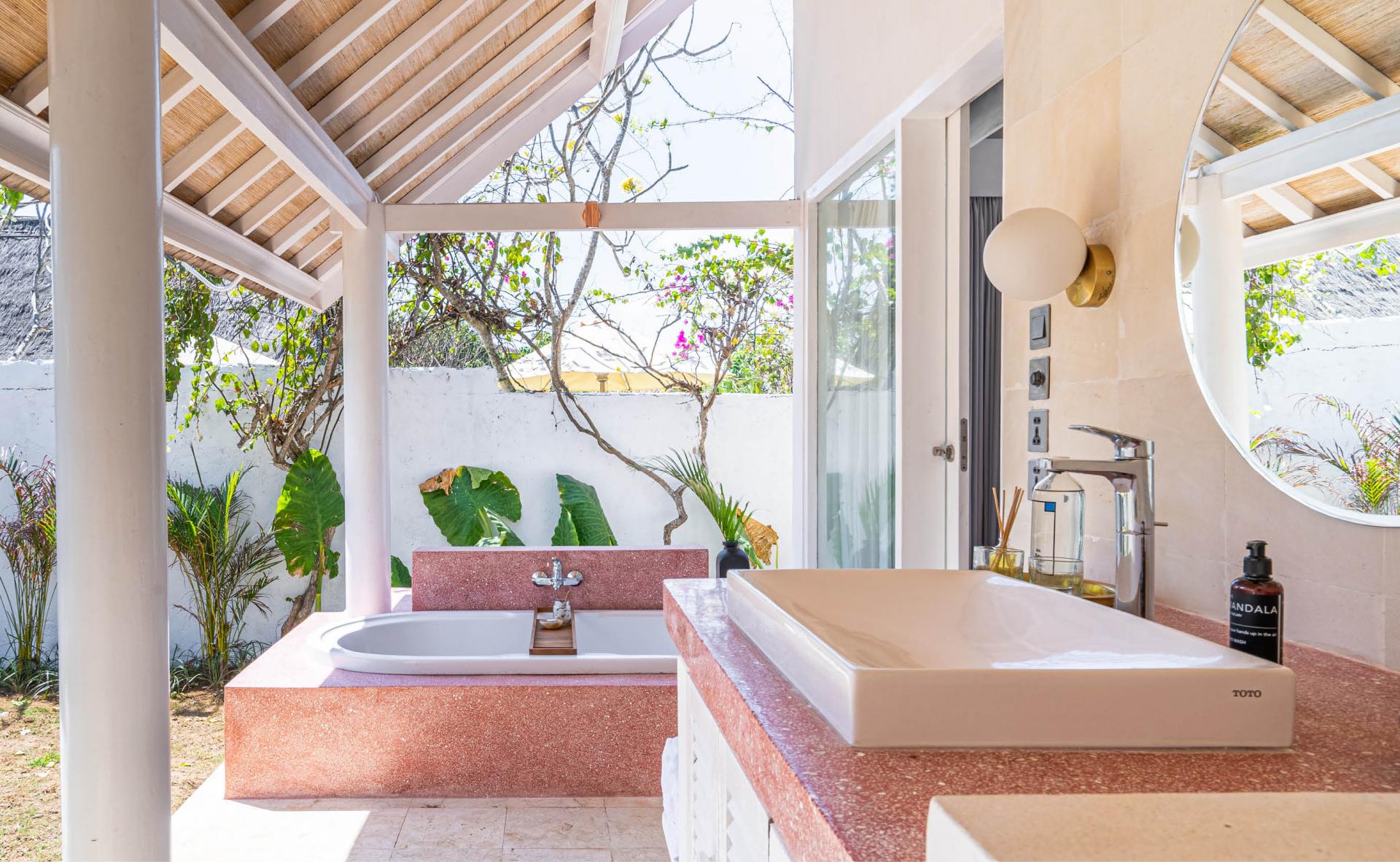 While the expansive scenery contributes to much of the allure, the location of Mandala. The Bay made this most challenging project M.Group has undertaken, despite being one of their smallest. "This was a hard project. My favourite part was probably finally finishing it," Ben laughs. "It's a remote location on a remote island. Materials, workers, contractors and electronics on the island is near impossible; but worth every effort."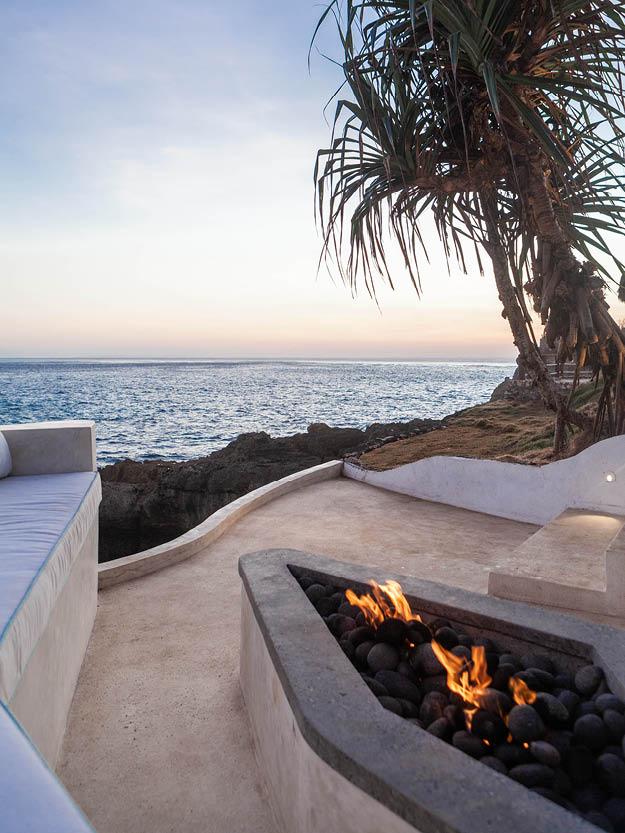 The five-bedroom villa retains the design-led legacy of its sisters, conceptualised around clean, flowing lines and mixing open, airy spaces with raw elements. "We were inspired by some mid-century touches, such as the artwork, colour palette and fixtures and fittings selection," Ben explains.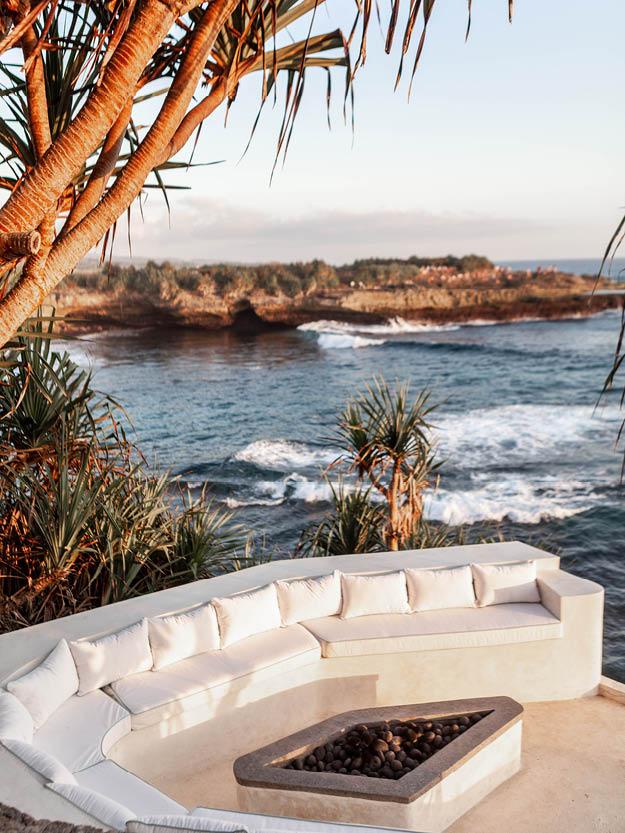 "We worked hard to blend local tradition with mid-century contemporary styles. It's hard to give it a clear definition as its pretty unique."