While new luxury residences constructed with glass and steel seem de rigueur these days, design inspired by classical and ancient architectural practices lives on in the city, in a San Francisco residence located in the posh Pacific Heights neighbourhood.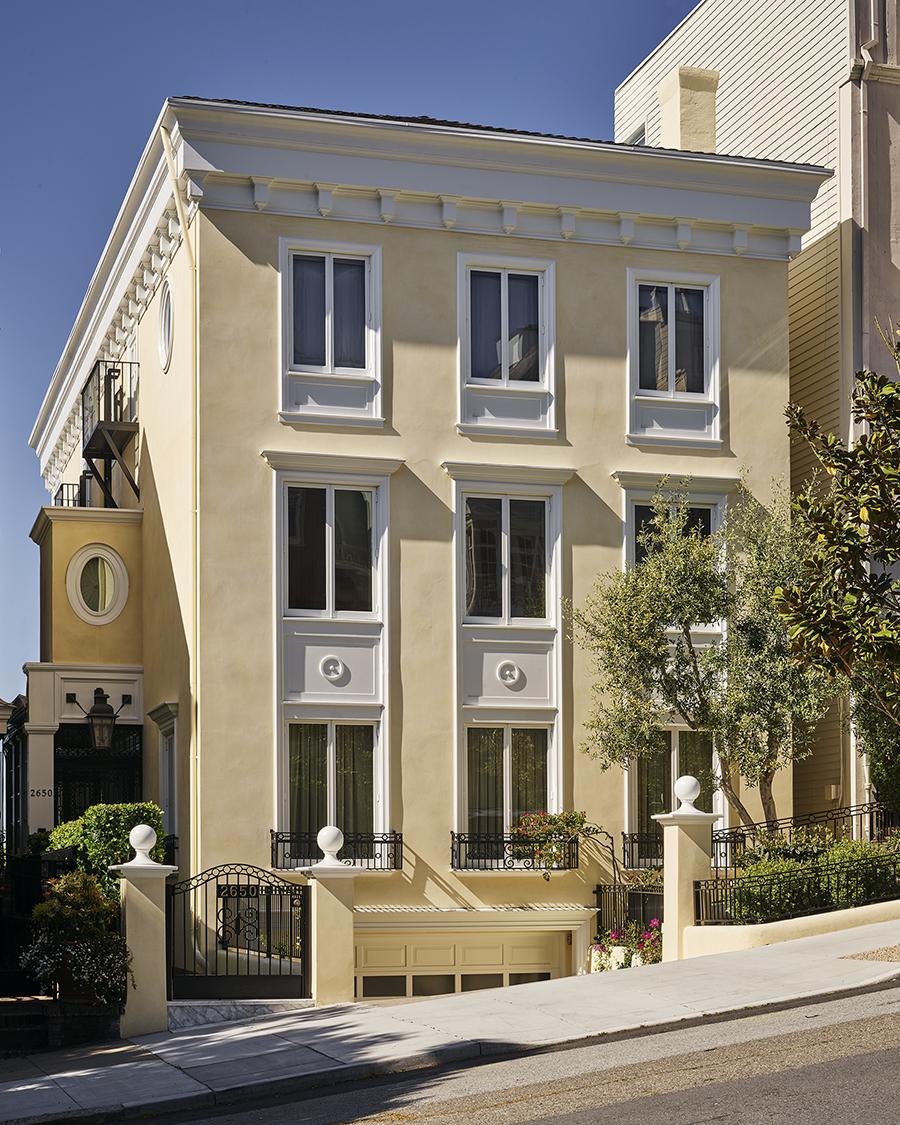 From its hand-troweled plaster walls to an interior rotunda and oculus, this expansive four-story home designed by BraytonHughes Design Studios embraces craftsmanship and a reverence for art and history like no other. Owned by philanthropist and First Republic Bank vice-chair Katherine August-deWilde and her husband, a successful businessman named David deWilde, their residence reflected their love for reading and art collecting, from 18th-century English antiques to contemporary art.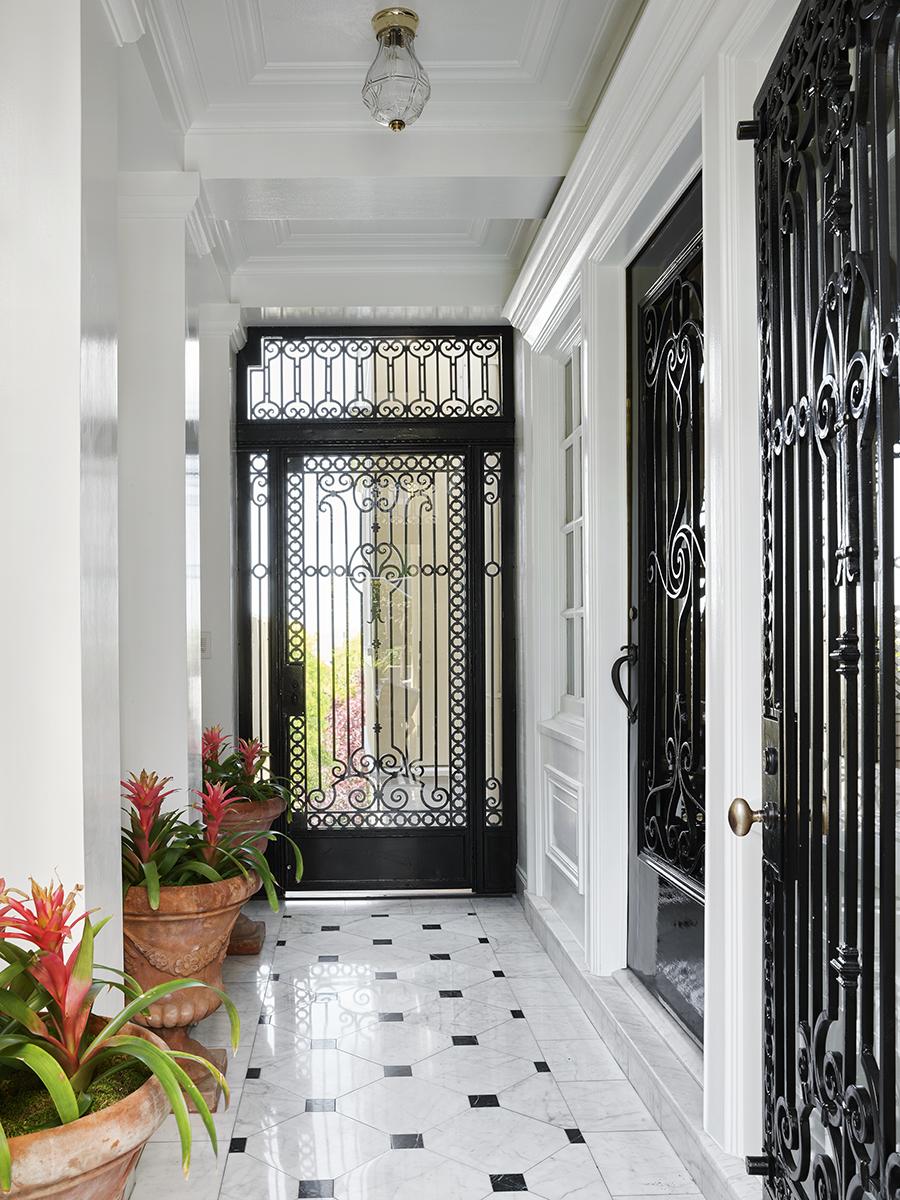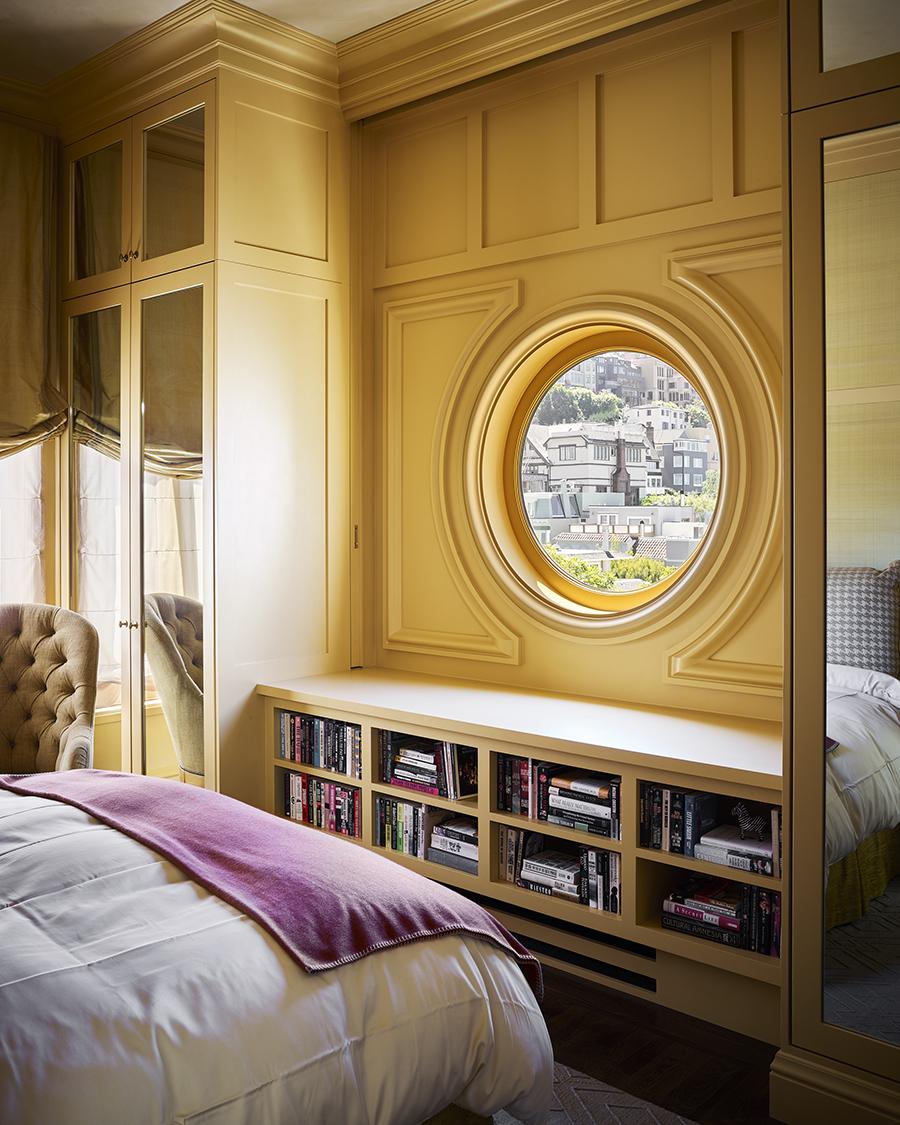 Having worked with BraytonHughes Design Studios before for their original home twenty years ago, the deWildes enlisted their help again to refresh this 8,000 sq ft townhouse that was built in 1909, including an addition of a striking central rotunda and stairway that connects the three main stories.
Scroll through the gallery to see more of the home's classic features: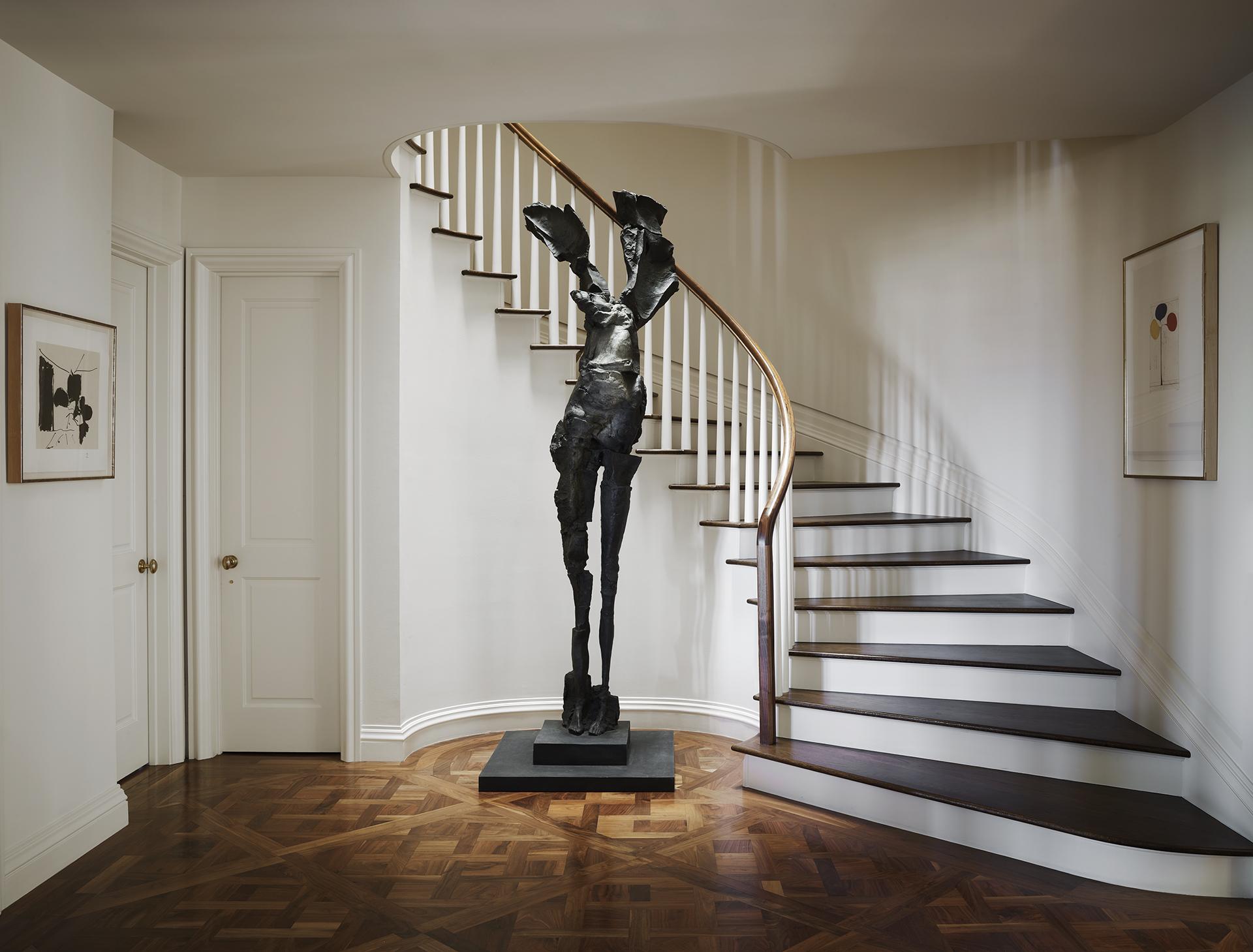 "While the house had a rotunda-like space with a stairway connecting the three levels, it was too large without a particular purpose beyond providing sheer volume and bringing in natural light," shares the team at BraytonHughes. The deWildes wanted to redesign the space to evoke a sense of arrival and grandeur that is suited for the Winged Figure Ascending sculpture by internationally celebrated DeStaebler.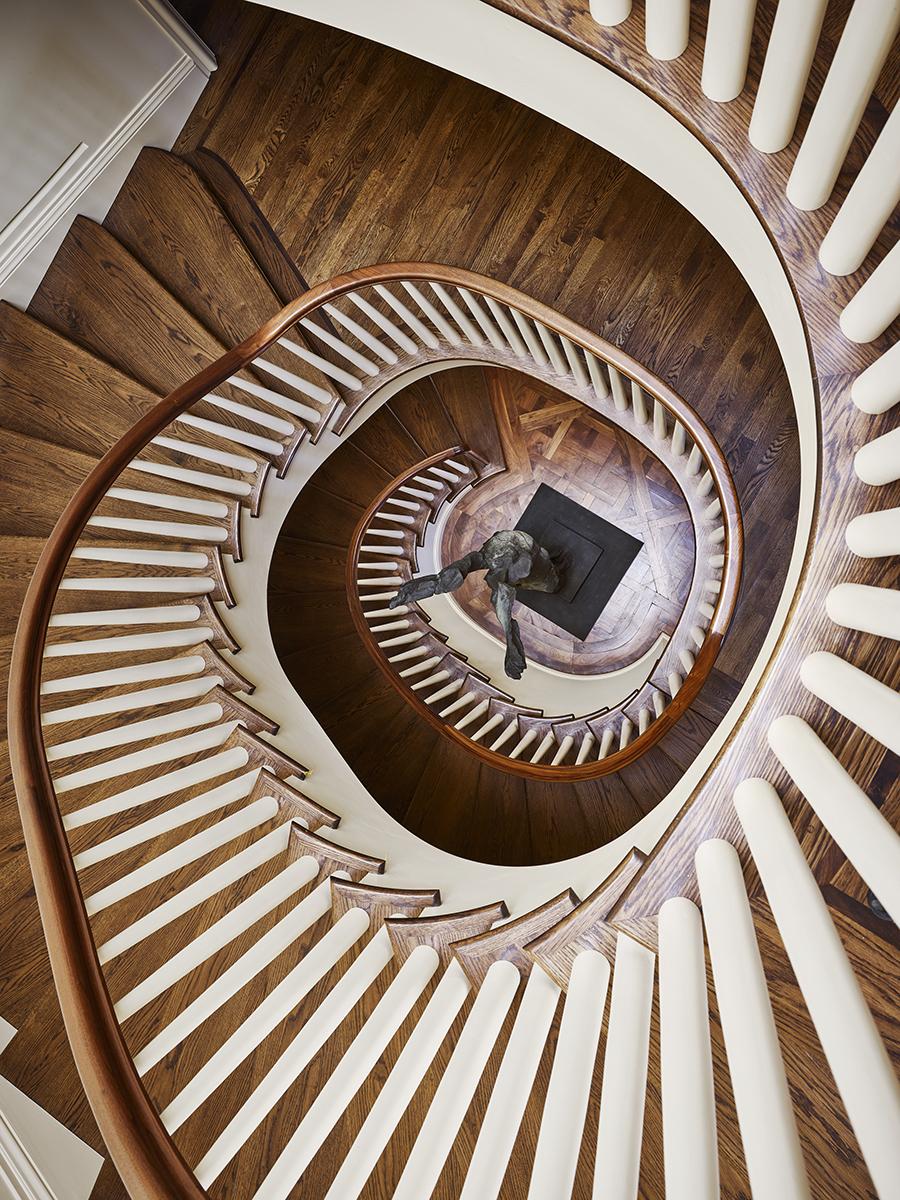 To resolve the design without undertaking major spine surgery to the building, BraytonHughes incorporated a self-supporting sub-structure into the design, transforming the set of rectangular skylights into an 'oculus' to befit a centralised rotunda. Selective accent-artificial lighting, hand-troweled plaster walls, and a rebuilt balustrade with matching steps to add to the beauty and drama of the remodelled space.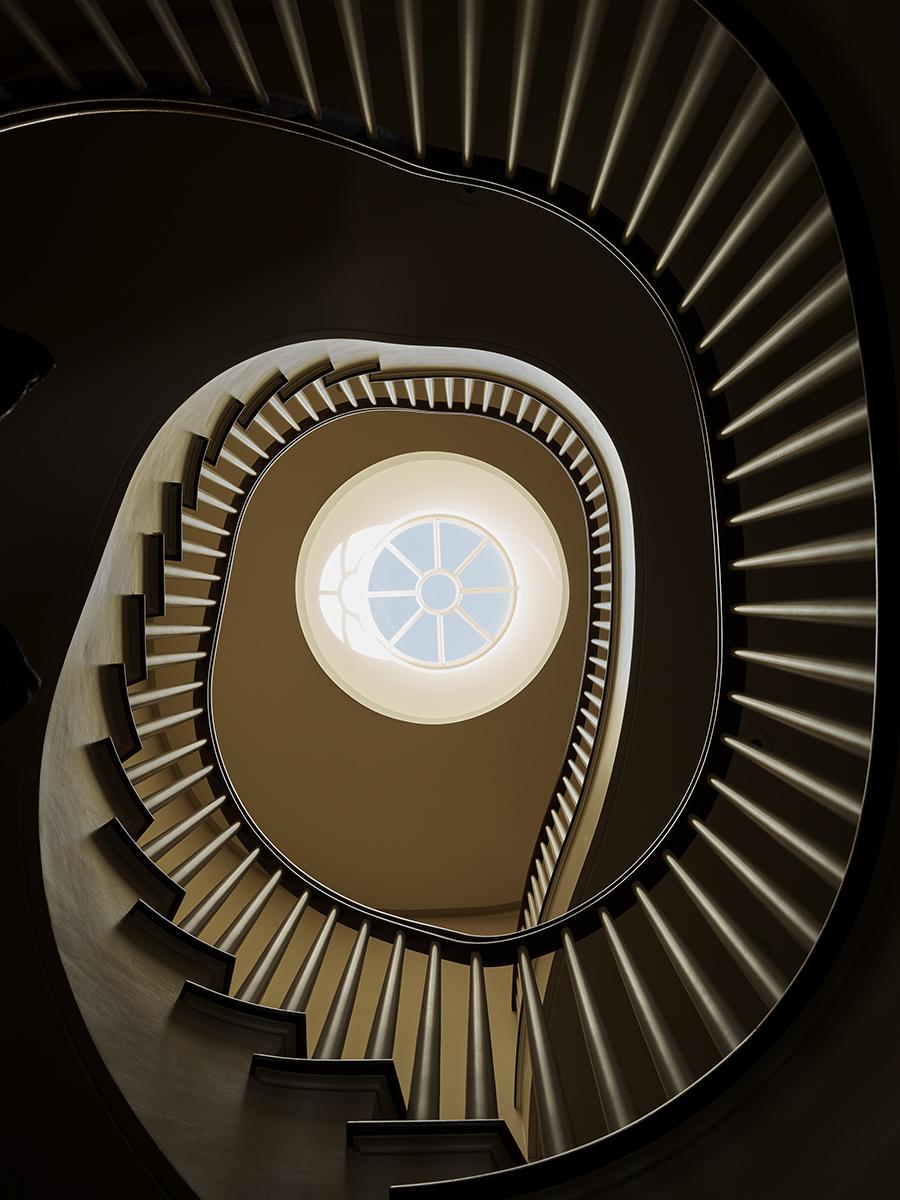 "This notion of segregation of two structural elements and the concept of light providing 'insula' are very much classical ancient architectural practices," explains principal designer Towan Kim. "The rotunda draws thematically from Sir John Soane, an English architect specialising in Neo-Classical style, famous for the massive artefact collection in his own home and the rotunda he designed for the Bank of England."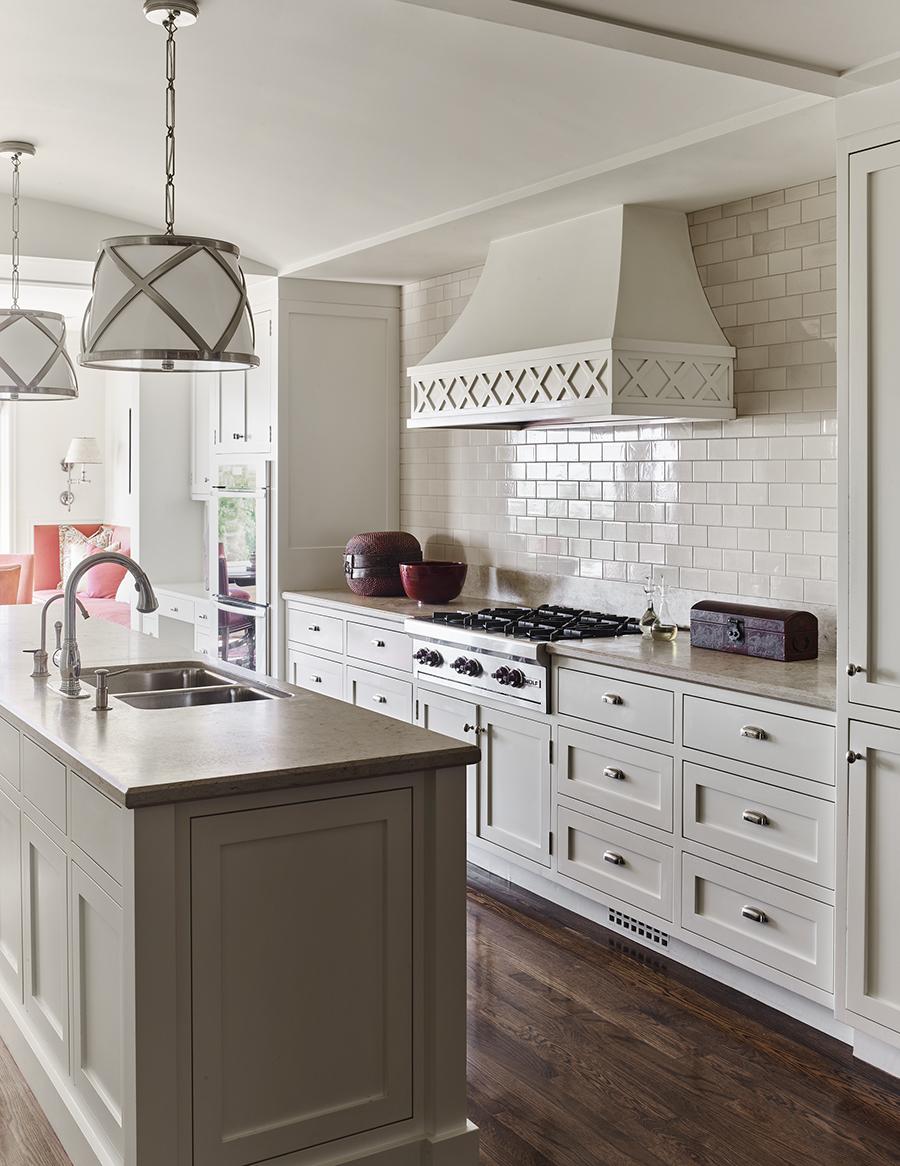 The kitchen was left clean and crisp. Though minimalist in style, there's also a decidedly classical vibe with the kitchen hood, matching geometric pendant asserts to add some modern flair. Glossy white subway tiles brighten the backsplash and align with the rest of the surfaces.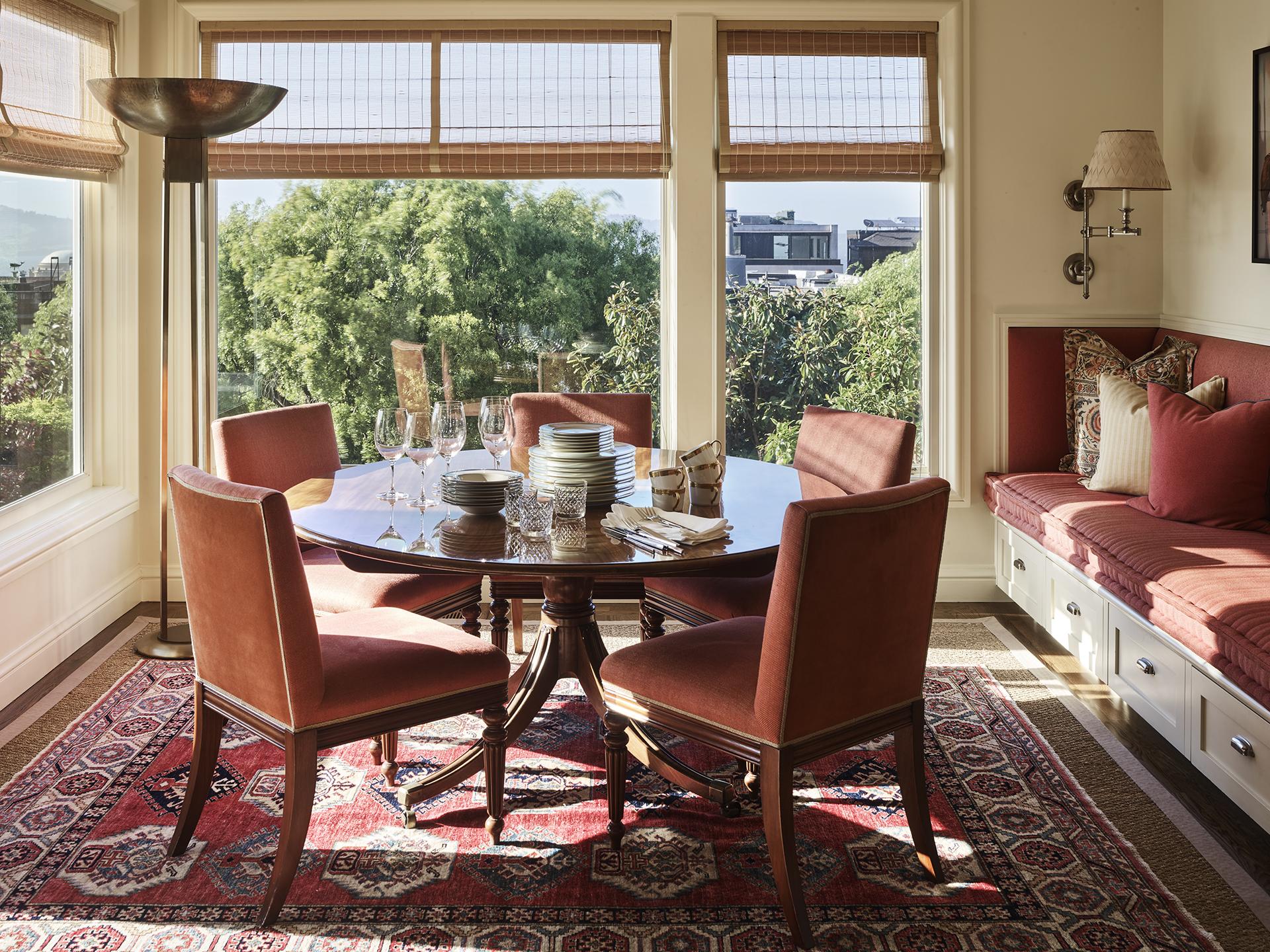 The architectural backdrop designed by BraytonHughes is enhanced by a collection of period furnishings and antiques, original rugs, custom cabinets and light fixtures as well as modern art from the owner's collection, all coming together in a uniquely urban and sophisticated ensemble designed by The Wiseman Group.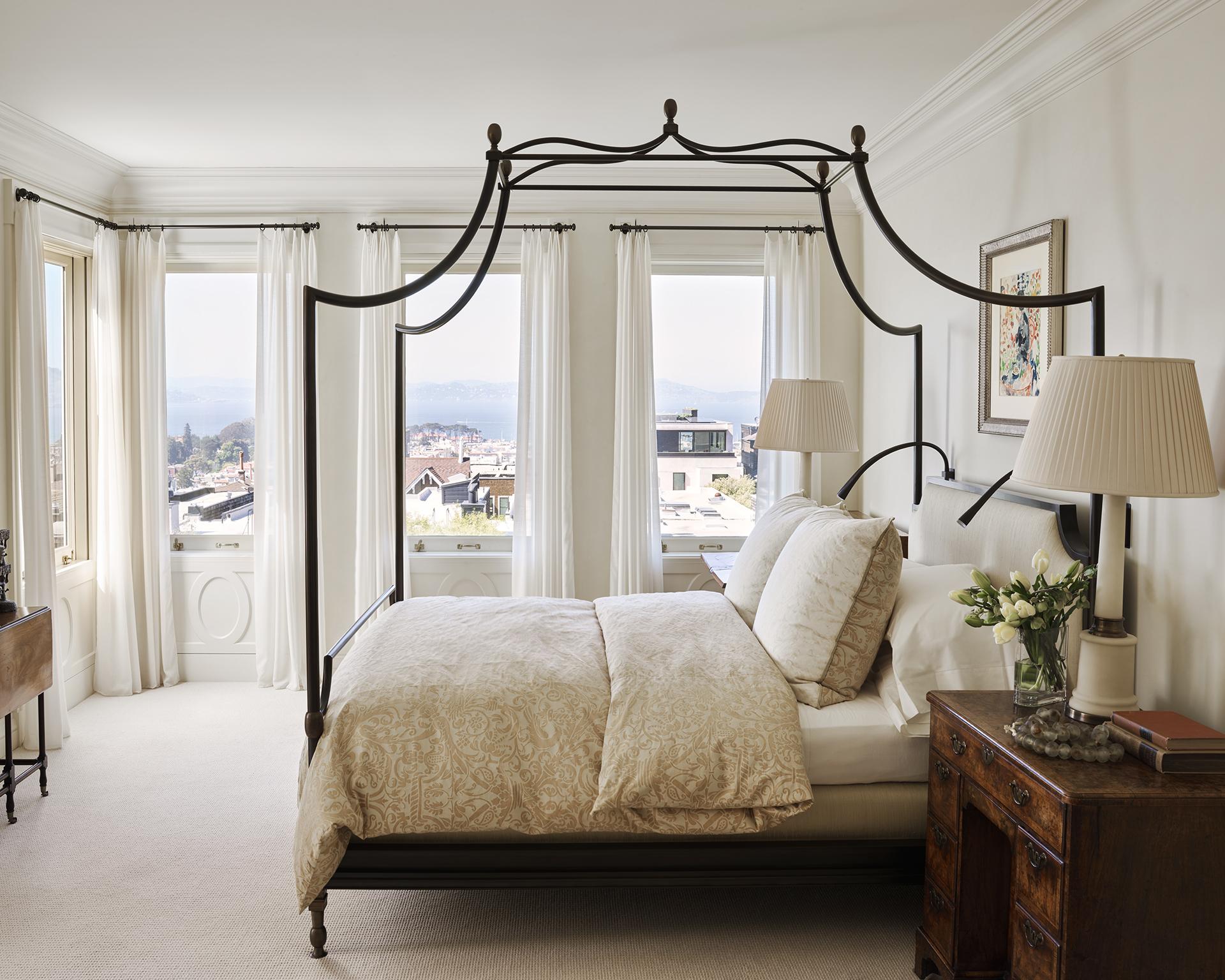 The vintage-inspired canopy bed takes centre stage in the master bedroom, evoking a sense of romance and serenity. Instead of sticking with a traditional canopy bed draped in heavy fabrics with thick headboards, a more modern one with sleek metal frames like this one adds height, geometry and visual interest without weighing down the room.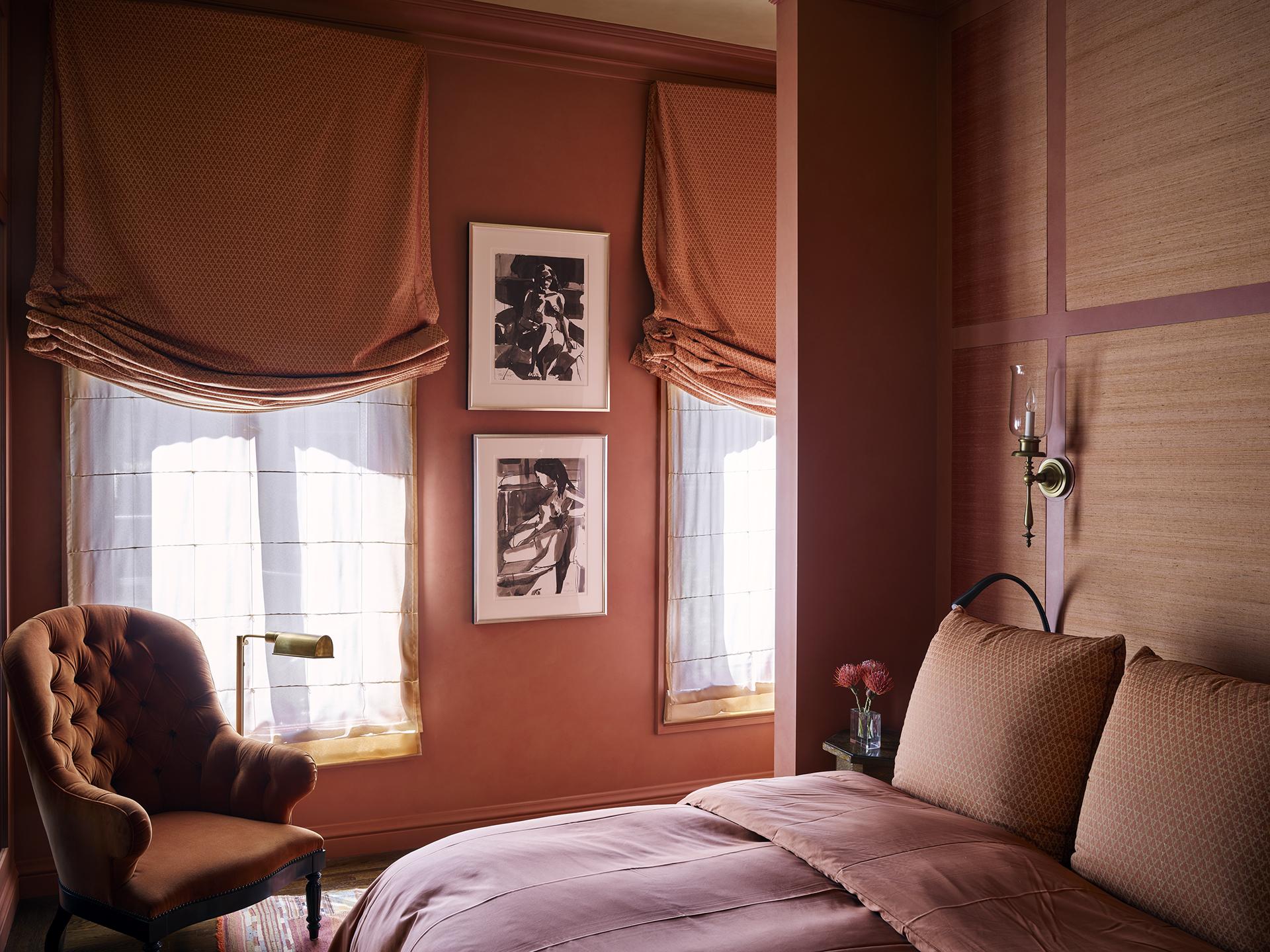 The guest bedrooms are painted in distinctively brighter colours to give distinct personalities to these spaces. "They're in the style of French motifs, inspired when we discovered taller ceilings during the demolition of these rooms," says BraytonHughes Design Studio.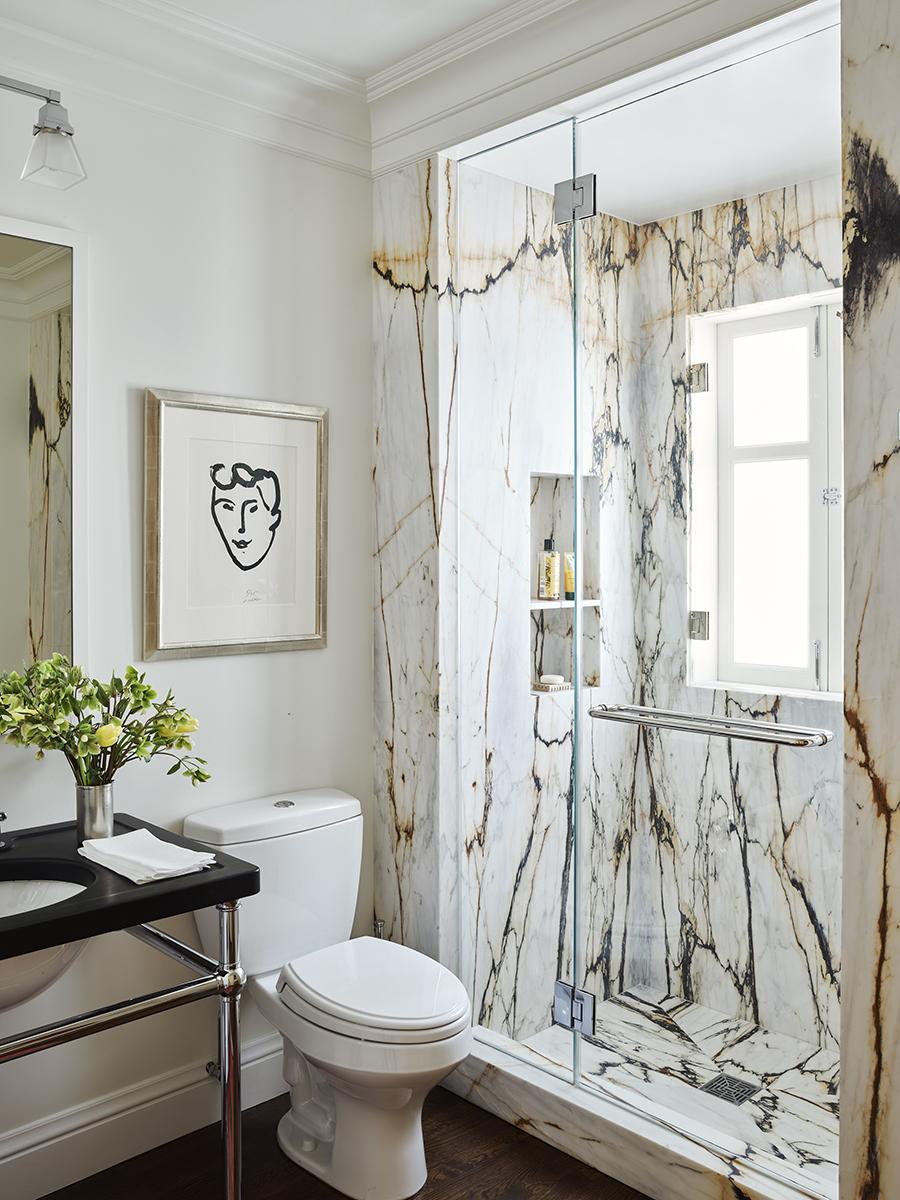 The bathroom features a unique gritter take on the classic natural marble patterns. "The deWildes are lovers of marbles and exotic stones so they were an integral part in selecting the slabs at stone yards," the team adds.