Though there's increased interest in interweaving living environments with minimalist decor schemes and restrained palettes, a moody, atmospheric vibe informed by darker tones and contemporary accents also makes for a sultry home.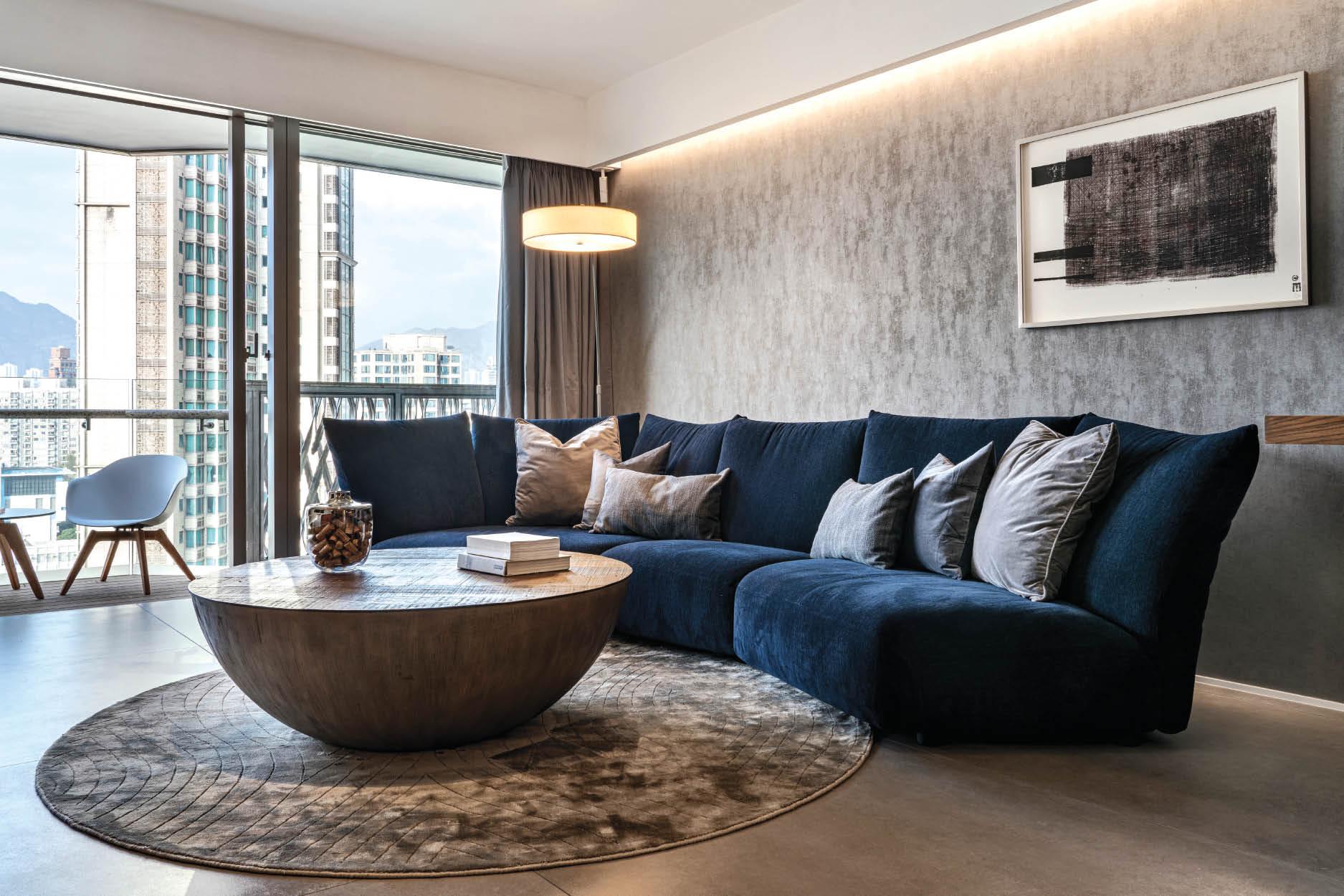 When Alain Wong, the design director of Hong Kong-based design practice Comodo Interior & Furniture Design, was approached to conceive a bespoke home for a newly wedded couple in Ho Man Tin, he knew exactly what aesthetic direction this residential project should take. Scroll through the gallery below (Photography by Comodo Interior & Furniture Design) and experience the alluring design: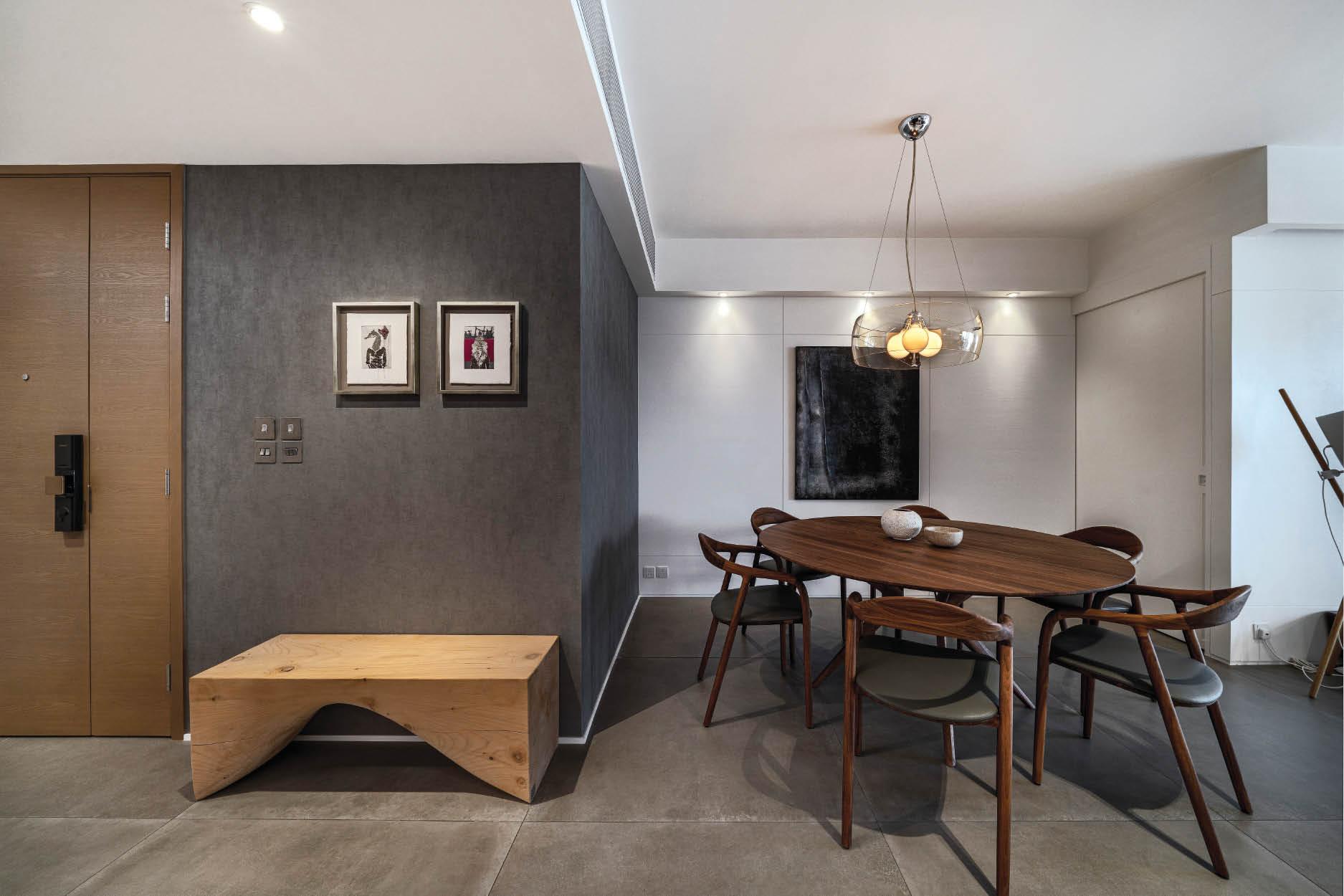 "The husband runs a successful textile company and is familiar with contemporary design," recalls Alain. "Naturally, the discerning client would want to reflect that in the apartment he shares with his wife. The couple was eager to imbue a unique character throughout the home, too." From there, he carried out a meticulous plan to create a modern, functional sanctuary that caters to their personalities and exquisite taste.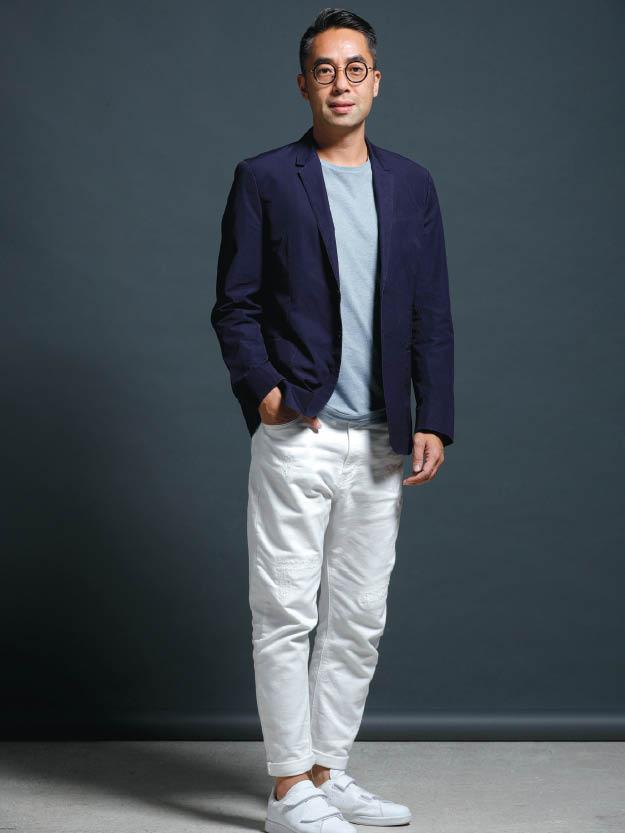 Alain Wong, design director of Hong Kong-based design practice Comodo Interior & Furniture Design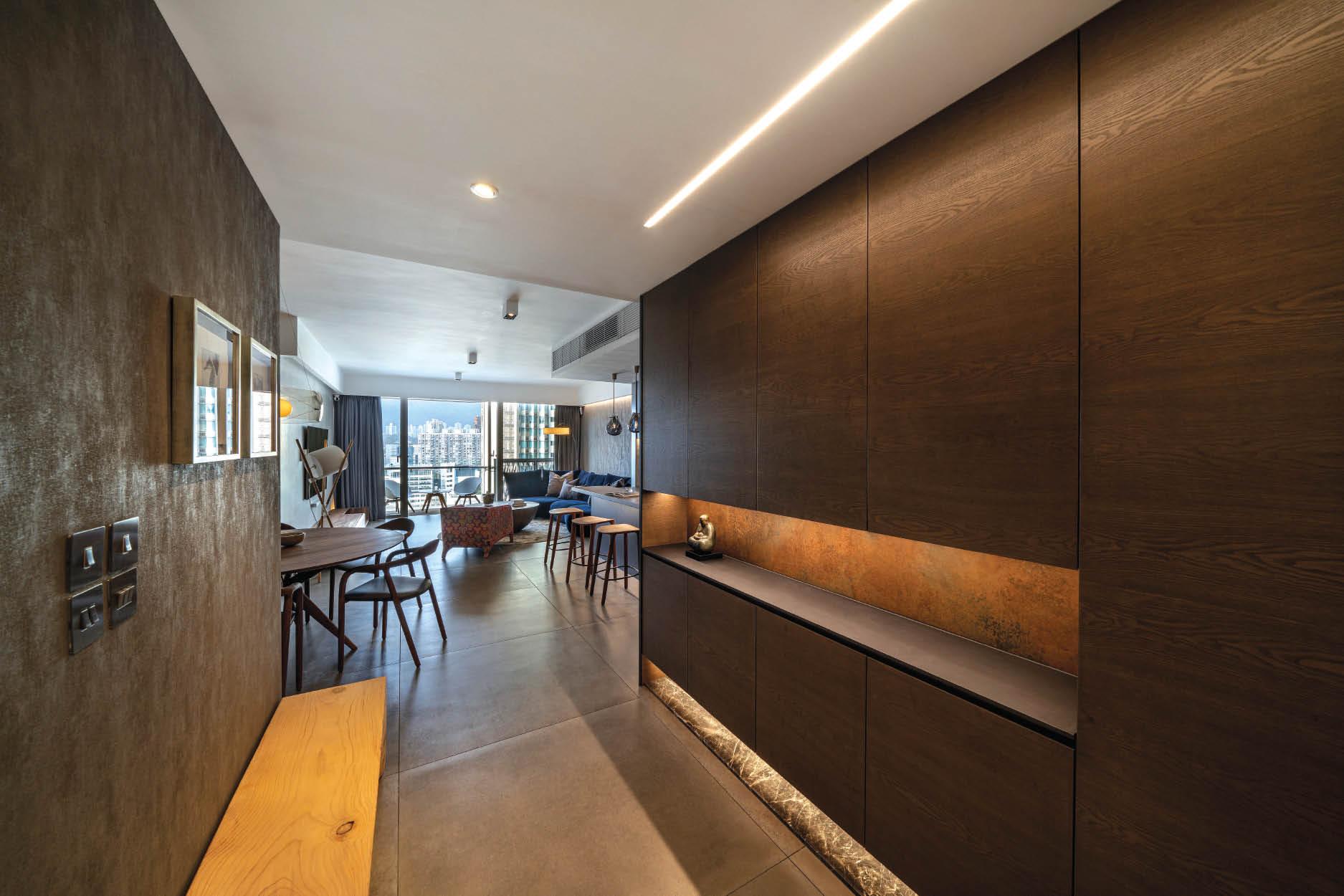 "We wanted to evoke that raw, natural feel around the apartment through rich textured details and a moody ambience," elaborates Alain on his creative approach to the 1,700sqft space.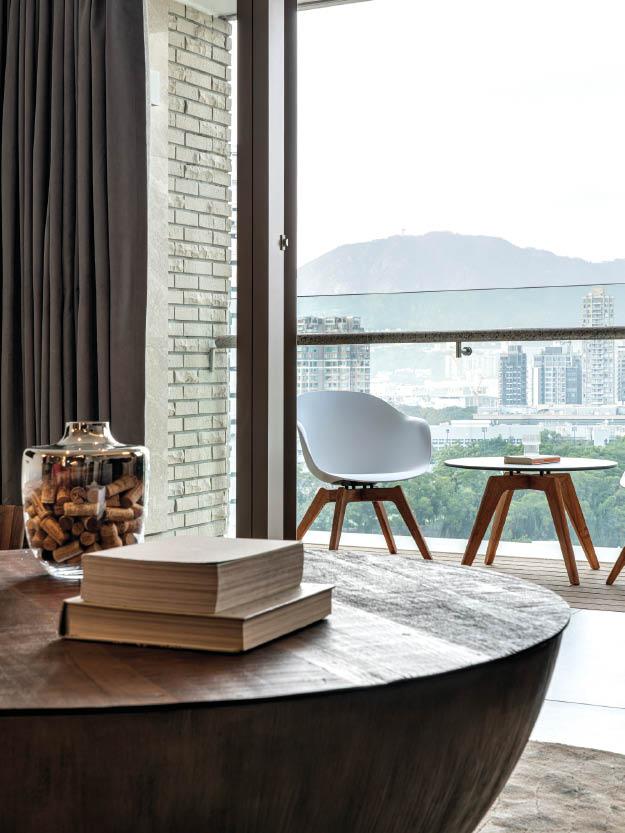 "For instance, the open kitchen features an extended bar area with cabinetry that's clad with black slate stone to ooze tactility and rawness. The chic, spacious zone is also especially designated for the wife to enjoy some serious home cooking. It took us a long time to select the exact materials for different nooks and corners. A rust-coloured stone, for example, was chosen for the foyer cabinet to form a seamless transition with the kitchen."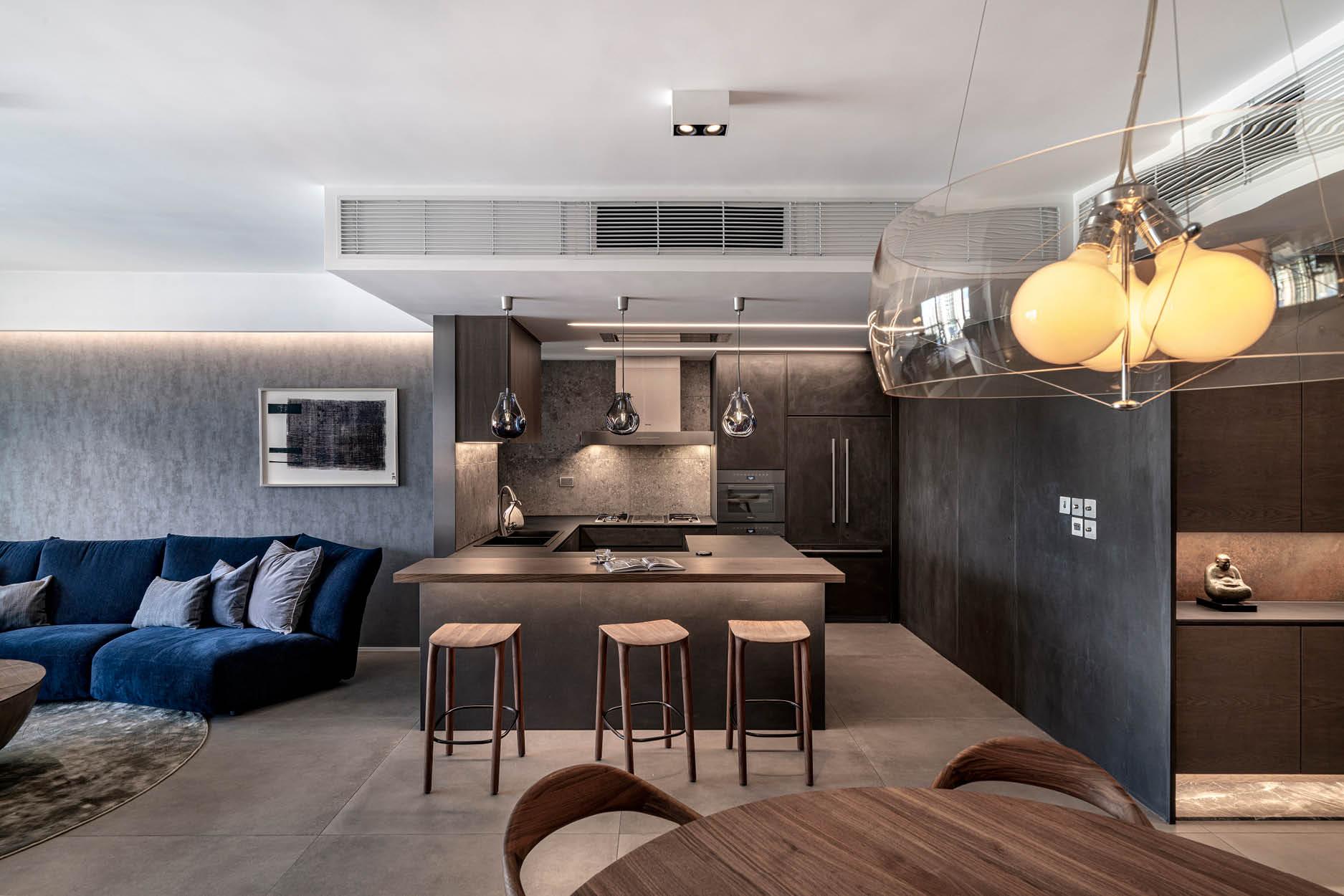 The inviting scheme extends to the living and dining area, where a harmonious combination of greys and white contrasts with the rich patterns and textures of the wallcoverings and handpicked appointments, culminating in a warm entertaining hub.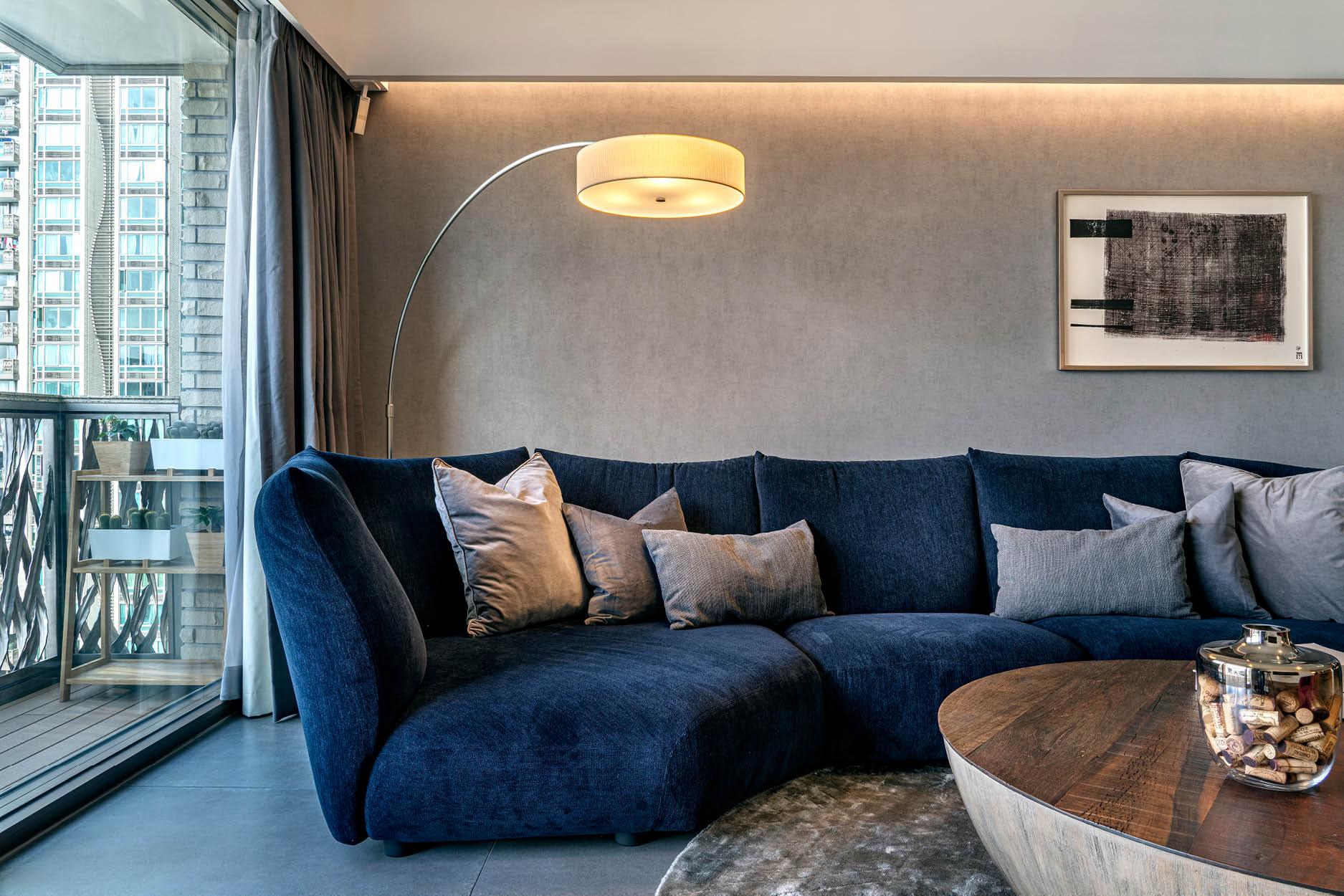 "The couple requested a generous-sized area to gather with friends and family," says Alain. "We achieved that by releasing usable space in the main living area and adopting dimmable illumination for any desired atmospheres."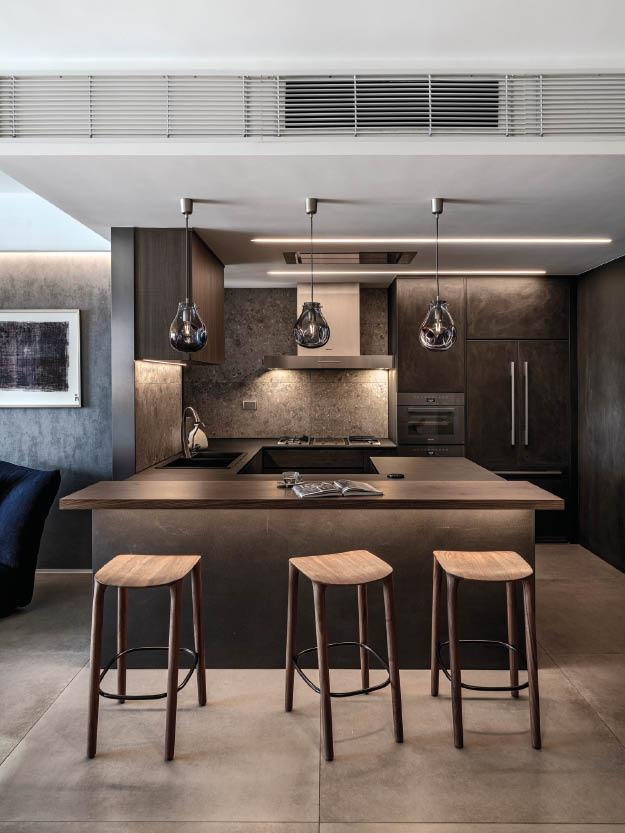 Forming a "centre" for the living room are Edra's Essential sofa and Thomas Bina's Ryan coffee table, with an abstract semicircle structure. "Such elegant roughness and craftsmanship further accentuate the mood of the urbane, sophisticated apartment," explains Alain.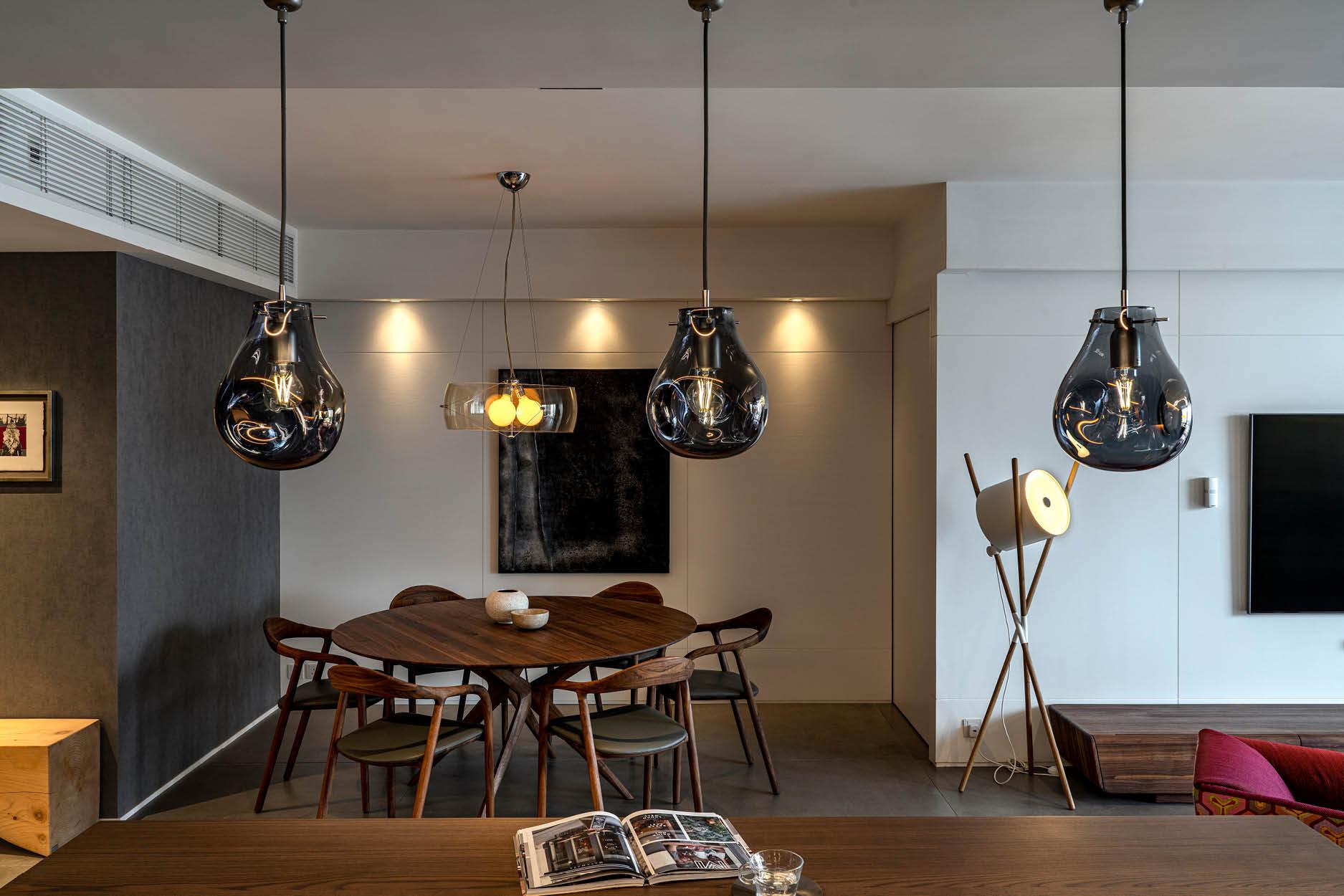 Adjacent to Artisan's Lakri round dining table and Neva dining chairs is an intimate gallery wall appointed with the Curve bench by Riva 1920. "The arch-shaped seating unit is made of a single block of aromatic cedar, and with its aged beauty and natural cracks, the home is infused with a strong sense of zen."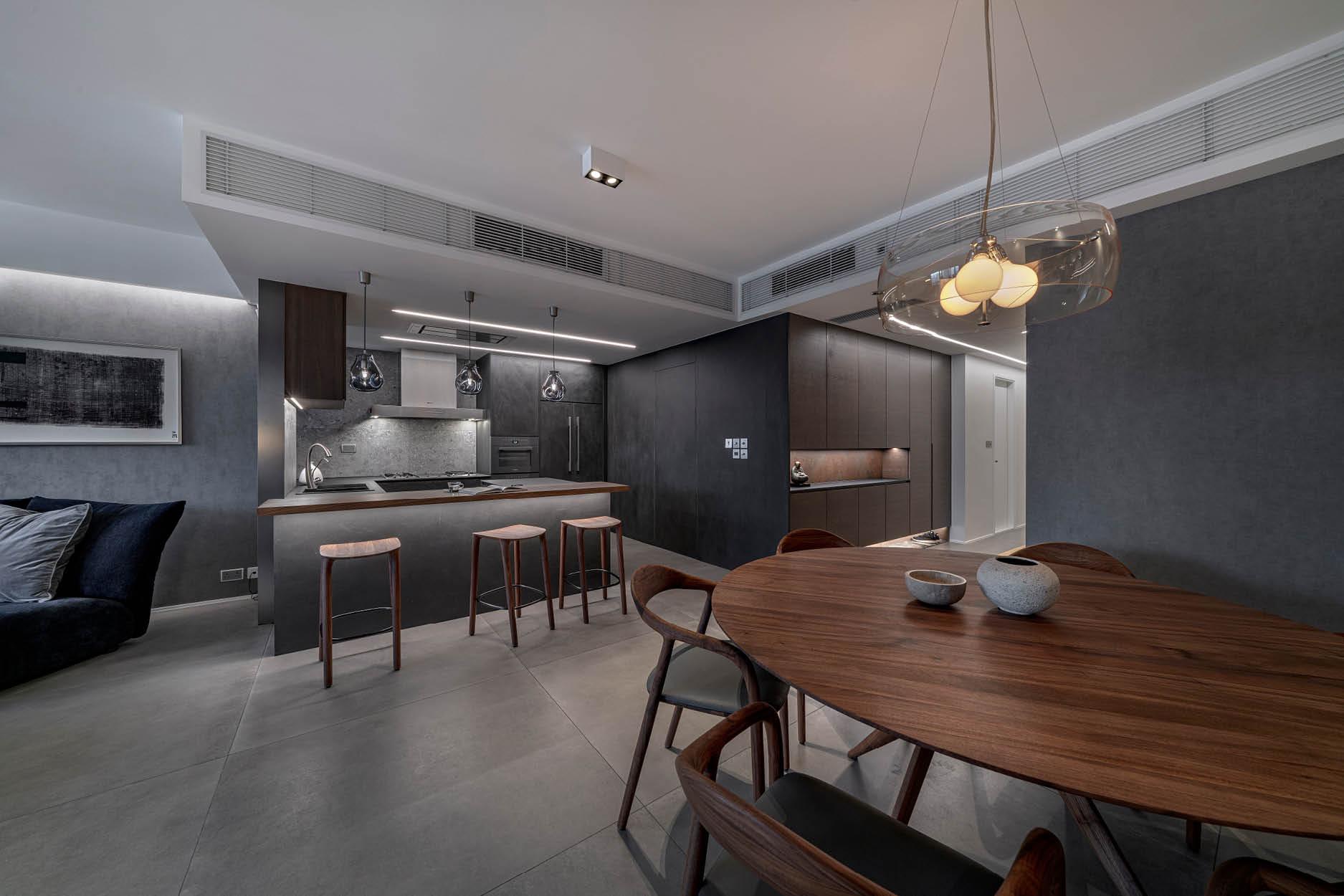 Moving onto the private quarters, you're greeted by a serene scene composed of subtle shades and minimalist materials. "We stick to a very limited assemble of decorative accents for a carefree sanctuary where the couple can relax and escape everyday life," says Alain.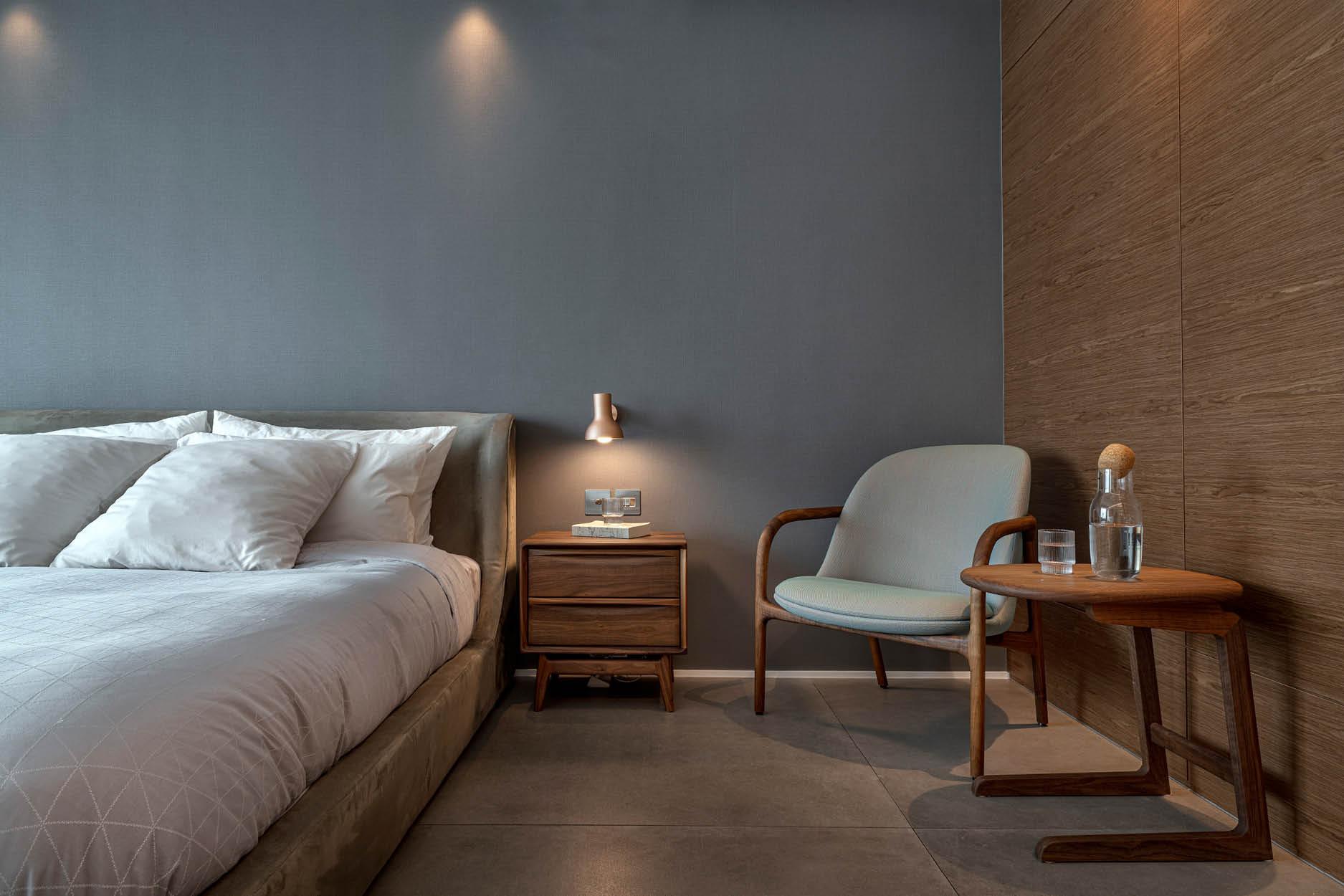 "A bespoke blue upholstered bench is installed by the windowsill for a cosy reading corner, too. Completing the soothing environment are Nature Evolutions' walnut appointments for a pop of warm, contemporary glamour."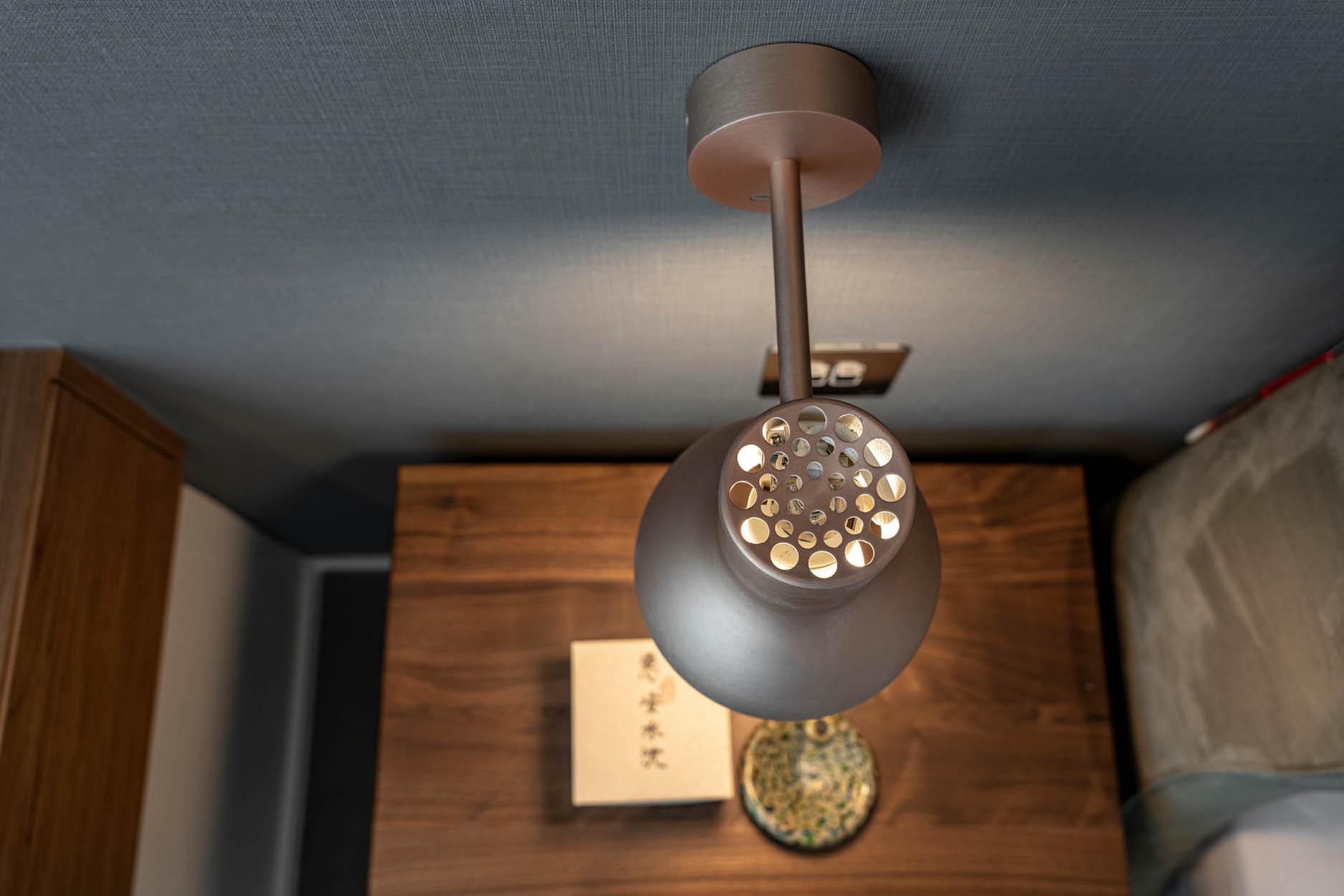 The most challenging prospect of the project? Alain confesses that "it took a thorough and precise perspective to eliminate the sense of oppression while applying dark shades to the majority of space. The key was to pull together loose furniture and maximise natural light intake for an uplifting vibe."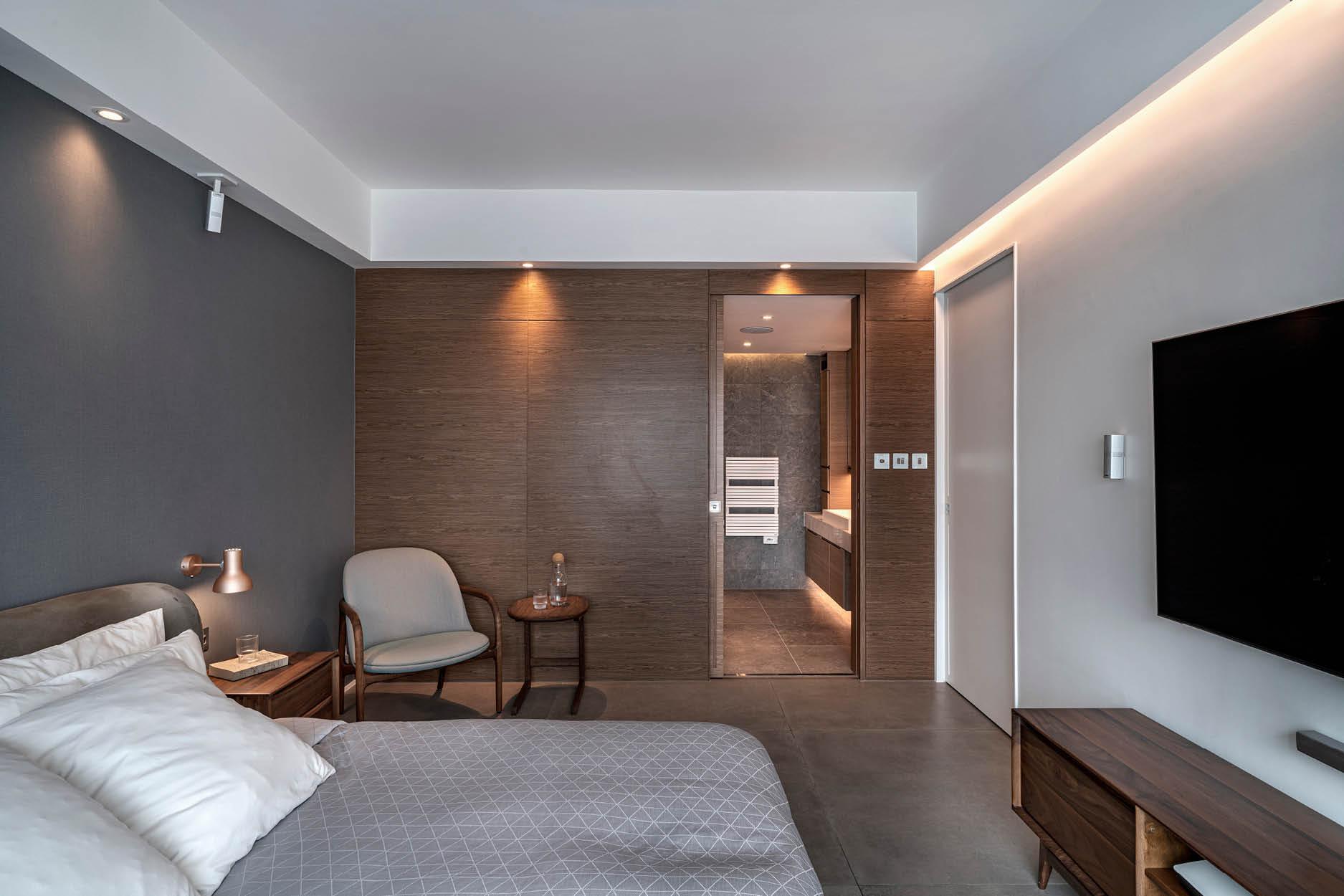 Subtle hues of grey and wooden accents unfold in the bedrooms to create a seamless transition.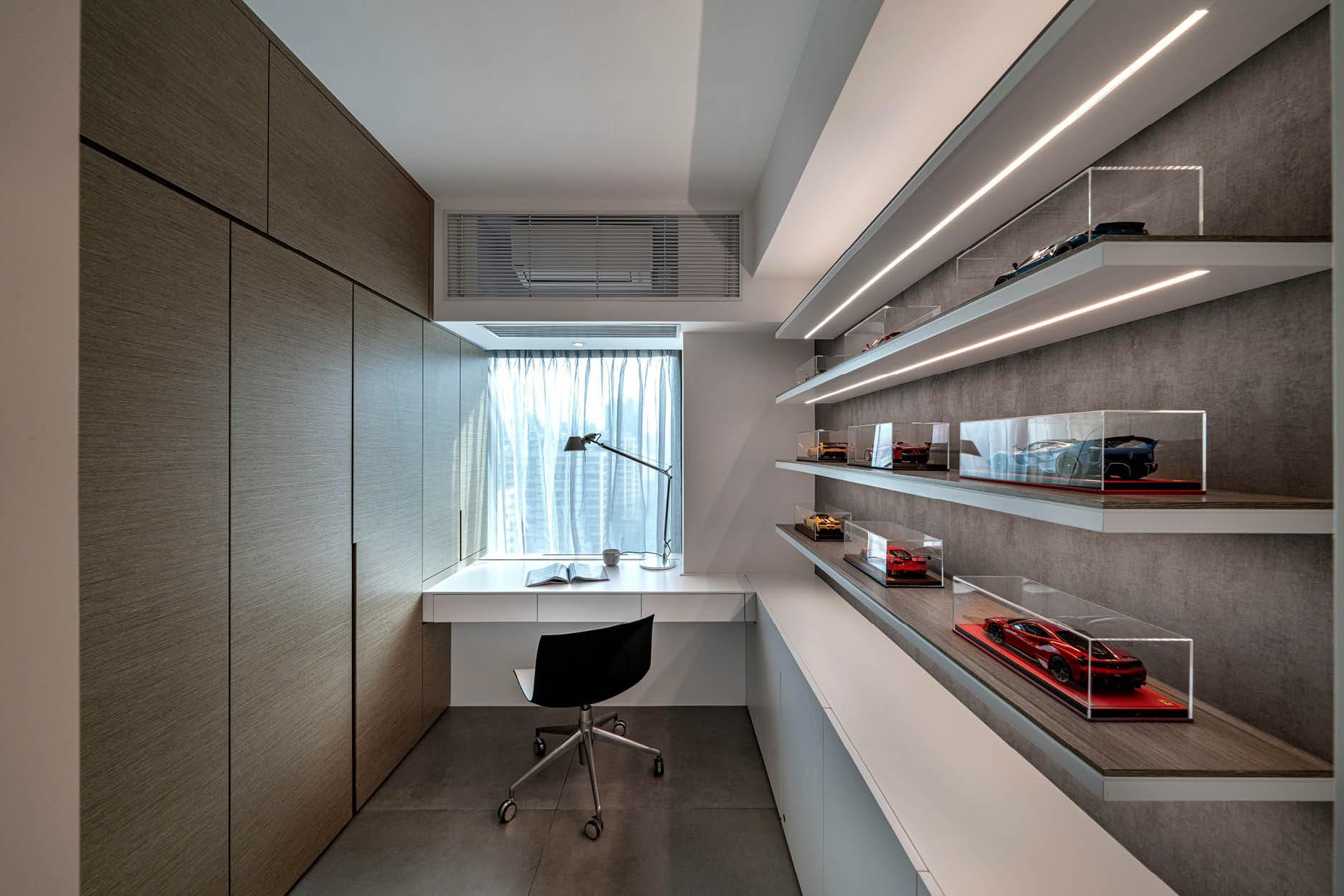 The study is accentuated with a wall display of the husband's miniature car collection.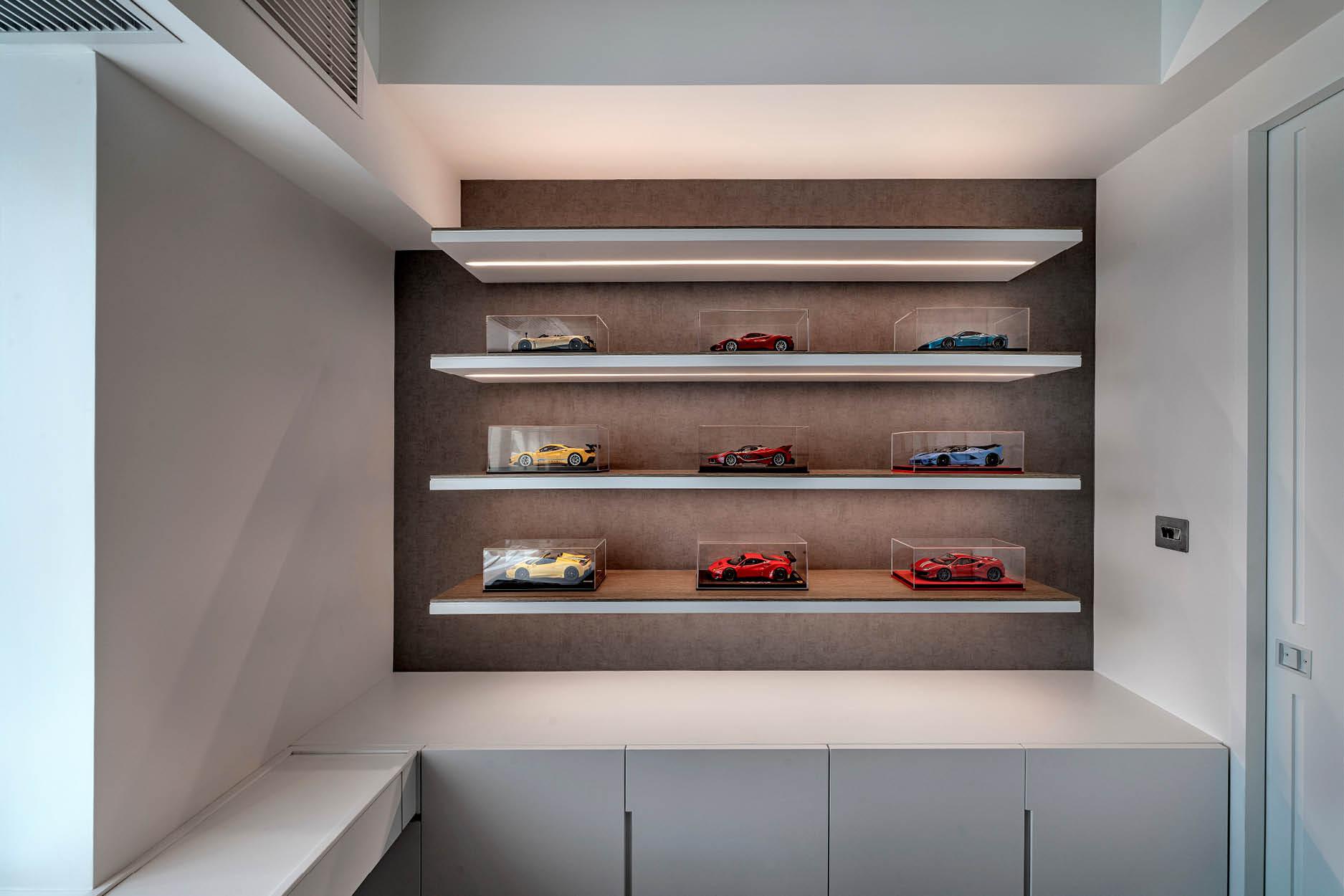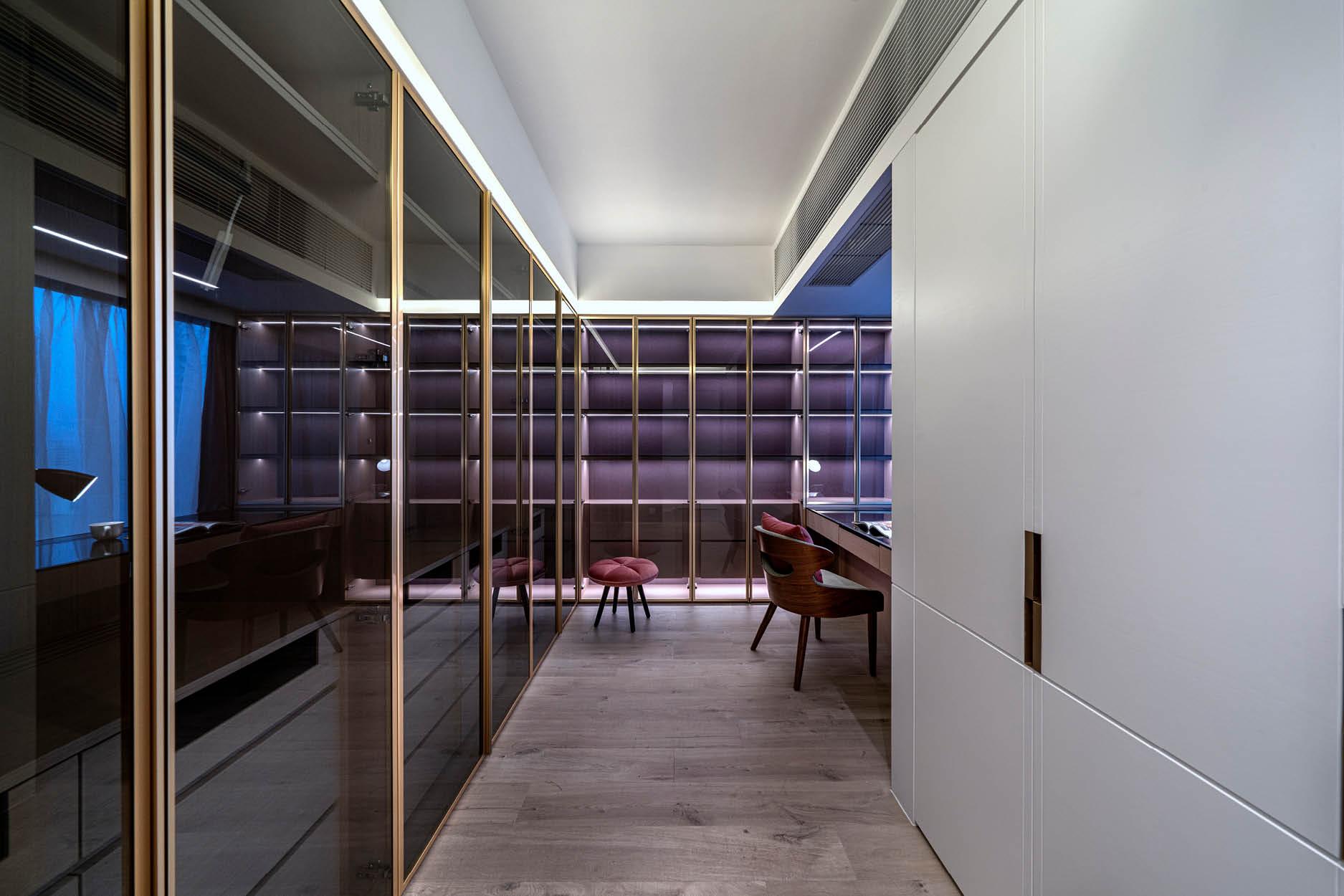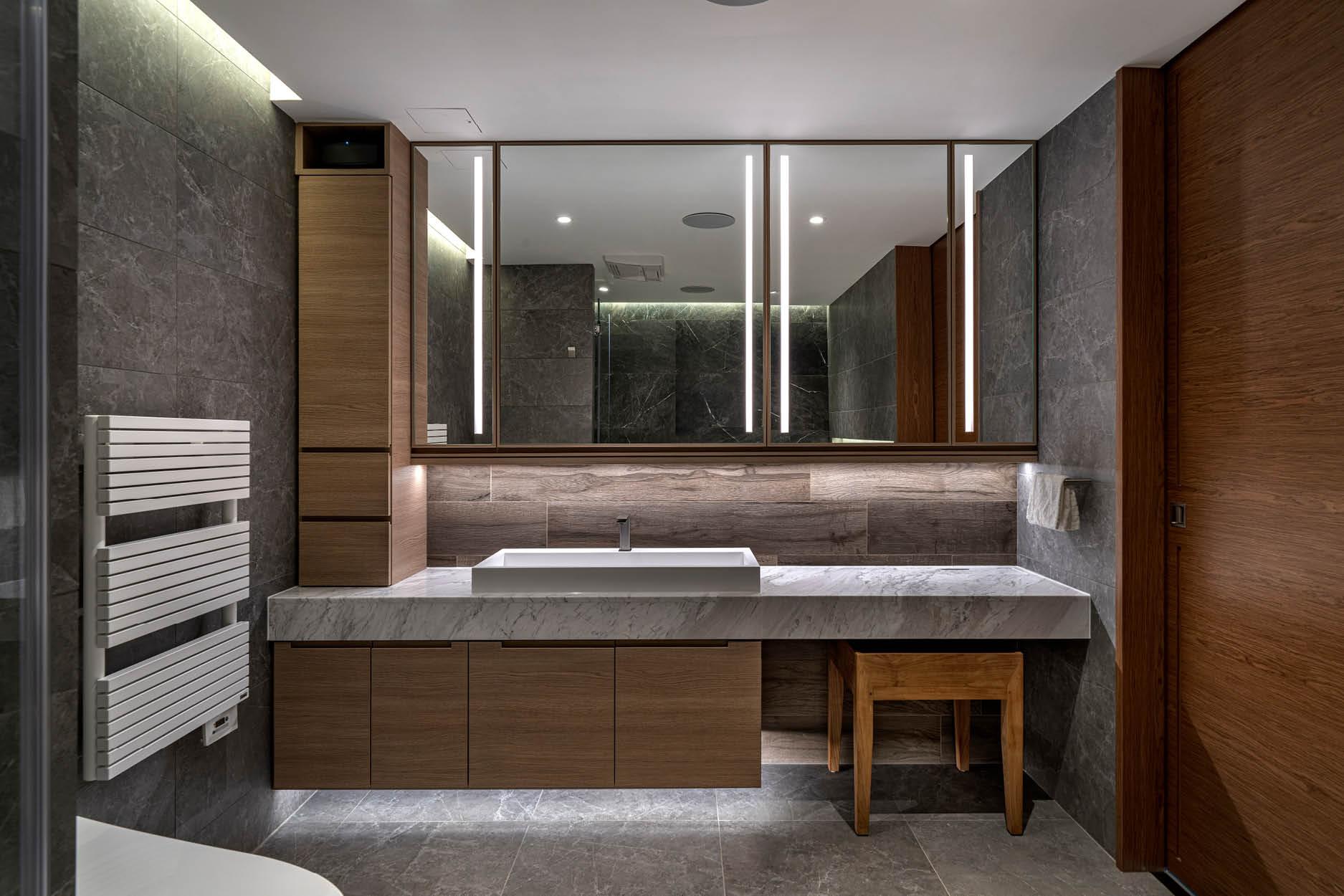 Audio speakers have been installed inside the zen-filled bedroom for the homeowners to enjoy an immersive healing experience.