Mumbai is India's most populous, wealthiest and most cosmopolitan city, a financial powerhouse and the epicentre of their fashion industry. It is also home to the iconic 'Bollywood.' Thronging with people, honking cars, tuk-tuks, and trash, the traffic is legendary and crossing the road an adventure.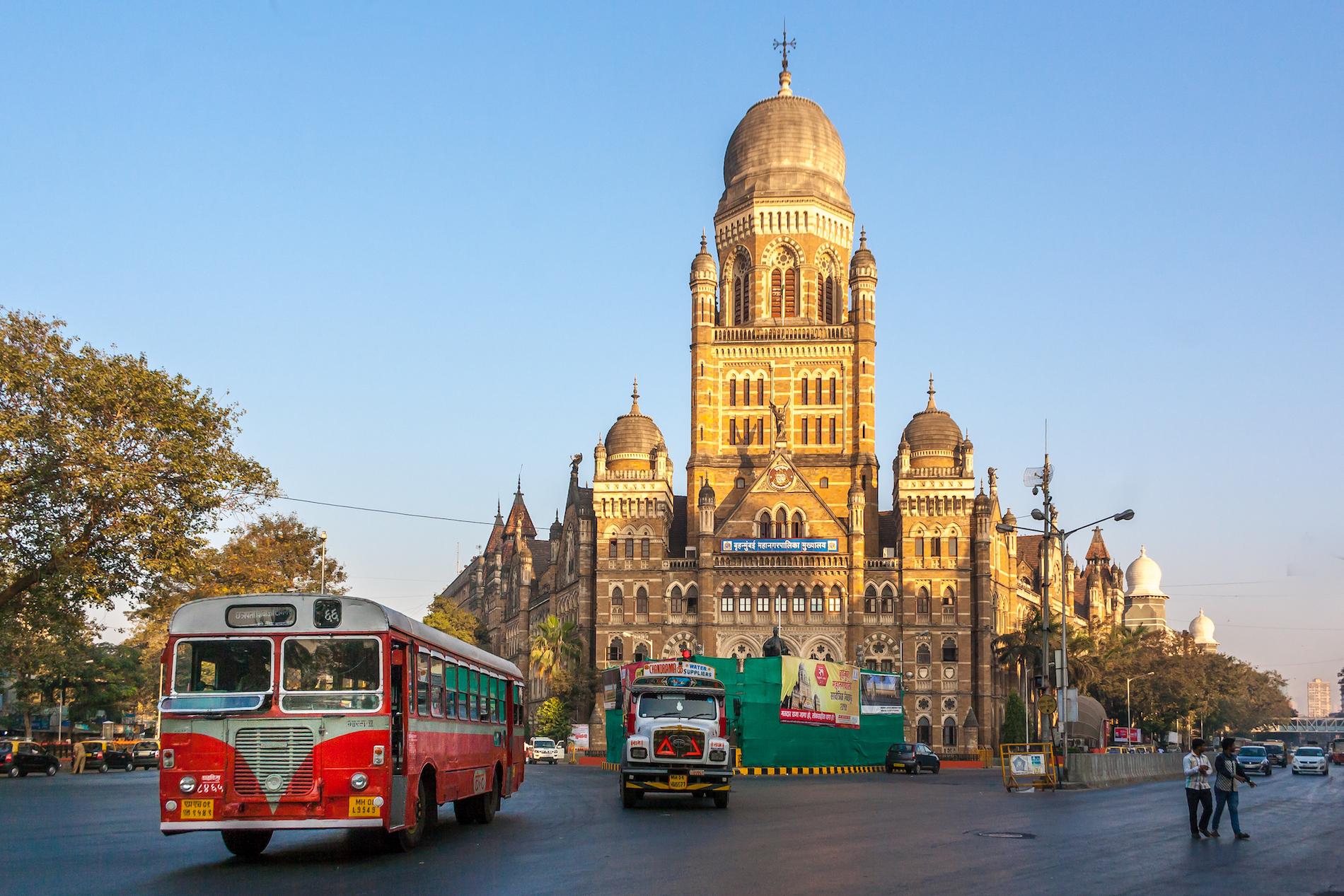 Small shops and colourful market stalls line every sidewalk with locals conducting their business everywhere from day to night, while cows and goats walk freely through the madness that is Mumbai.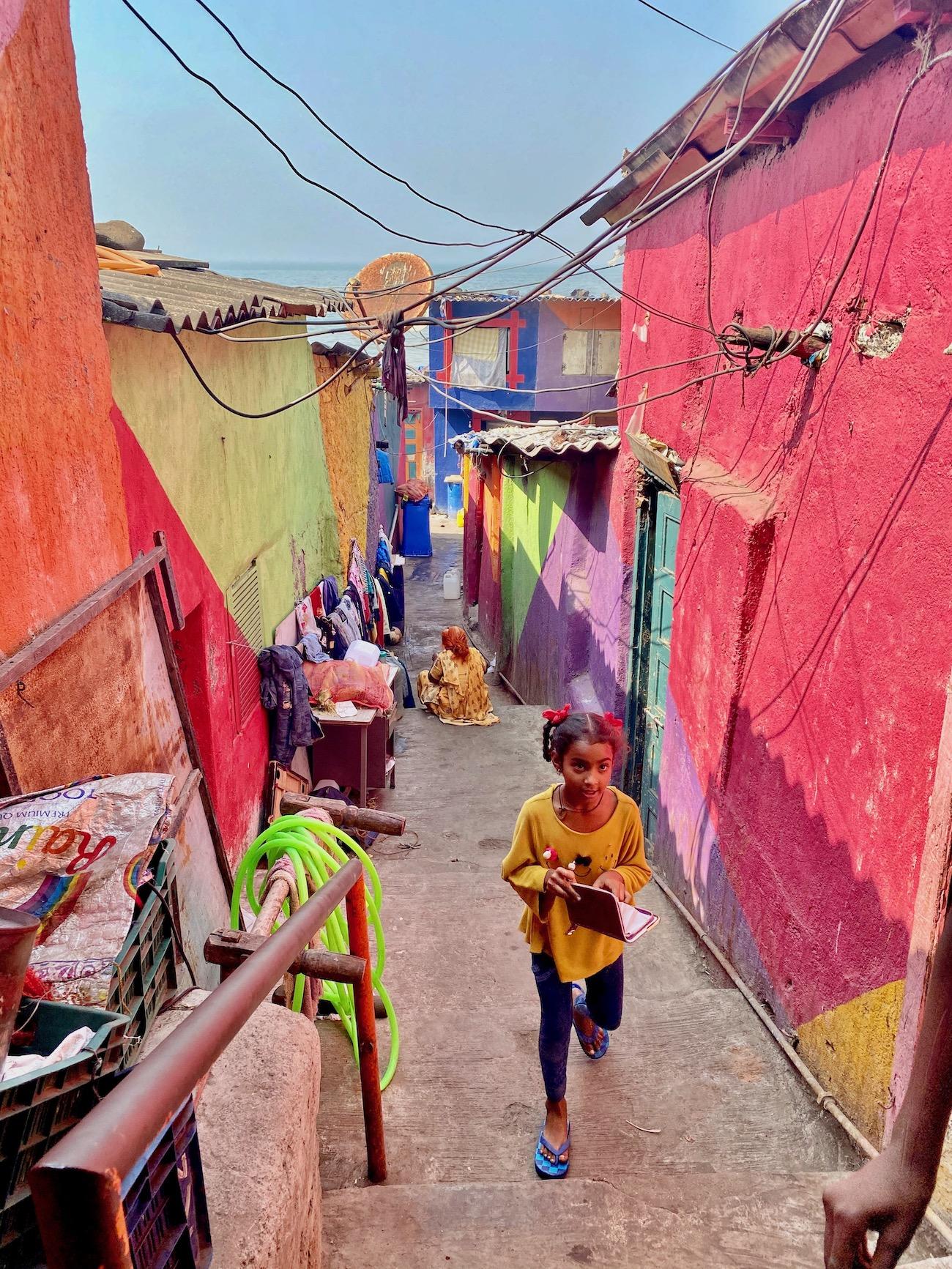 Mumbai is also a complete mash-up of architectural styles; Gothic, Victorian, Art Deco, Indo-Saracenic, and Art Deco, all juxtaposed with contemporary buildings. Mumbai has the most Art Deco buildings in the world, after Miami. Walking is the best way to see Mumbai. Uber is the best way to get from area to area. Plan to visit areas in the same vicinity at the same time, to cut down on time and stress!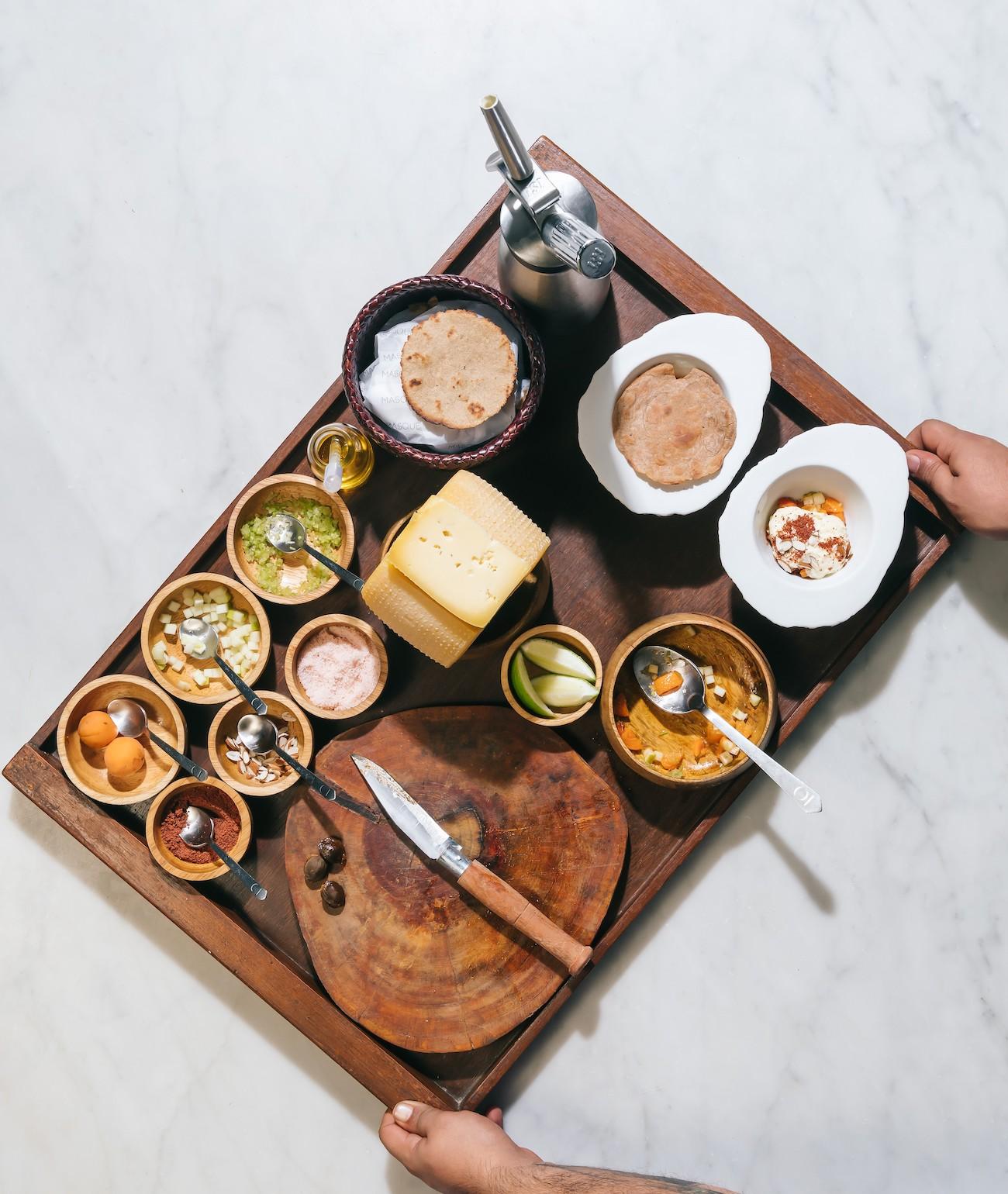 Scroll through the gallery below to see our top picks of must-see sights in Mumbai: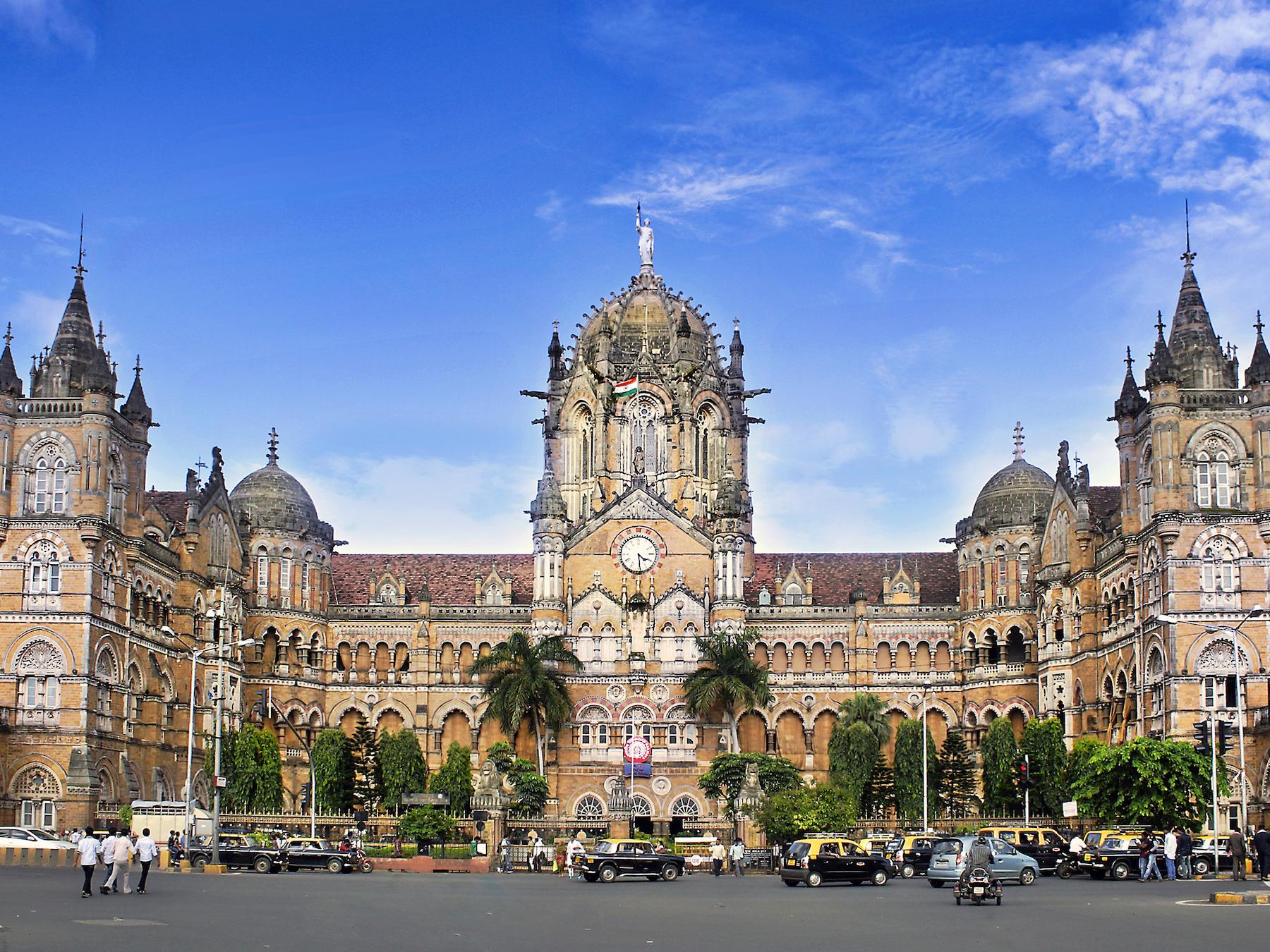 Many colonial and historical monuments remain from the colonial era, including the high Gothic Victorian landmark, the Chhatrapati Shivaji Terminus that is more commonly known as the Victoria Terminus, the centrepiece of the city's suburban train network.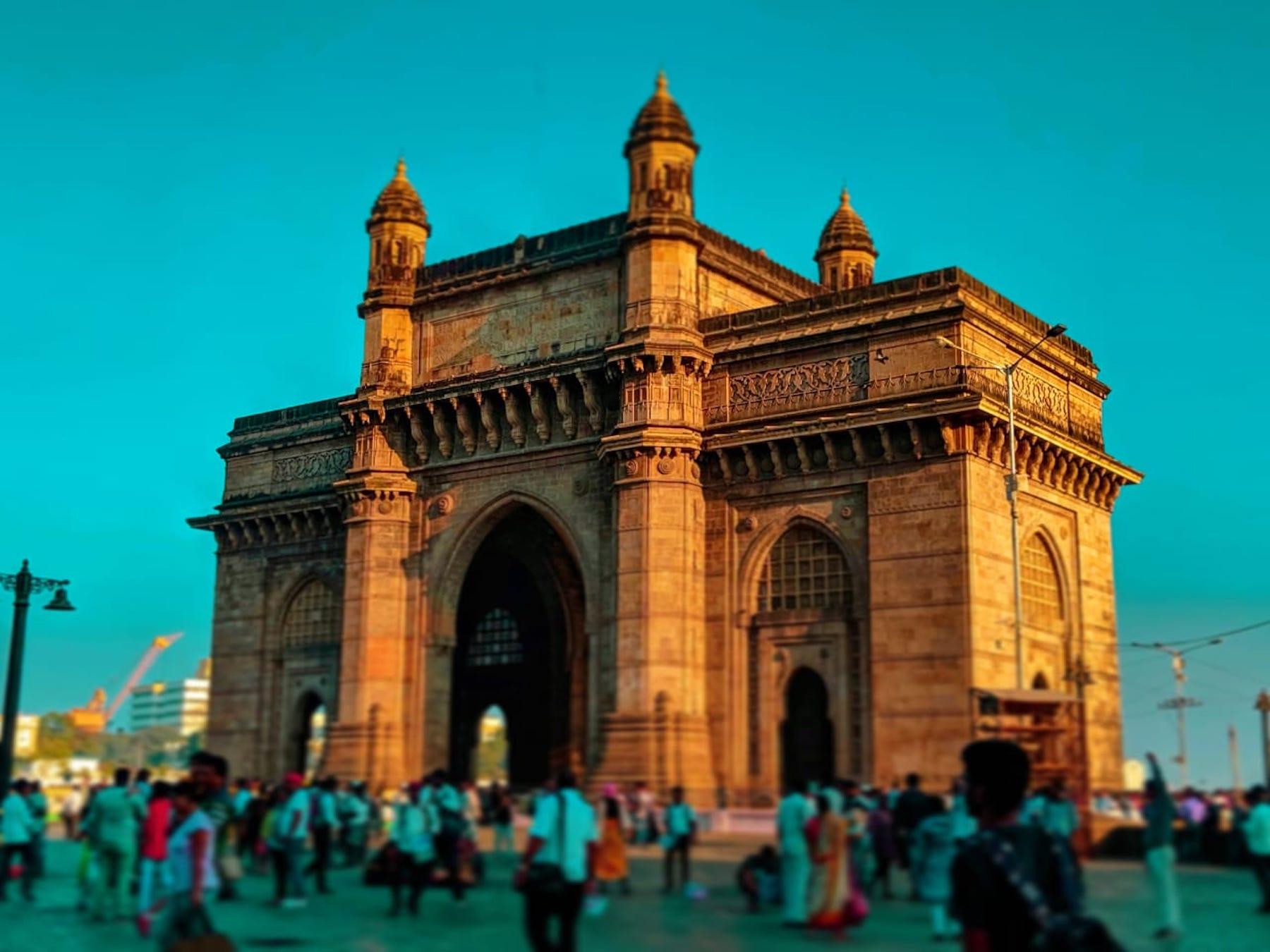 The iconic Gateway of India, the 85-foot-tall triumphal arch located at the tip of Apollo Bunder, facing out towards the Arabian Sea. Sunset is an iconic Instagram moment, and to avoid the crowds charter a yacht and watch the sky turn every shade of pink with a glass or two of chilled champagne.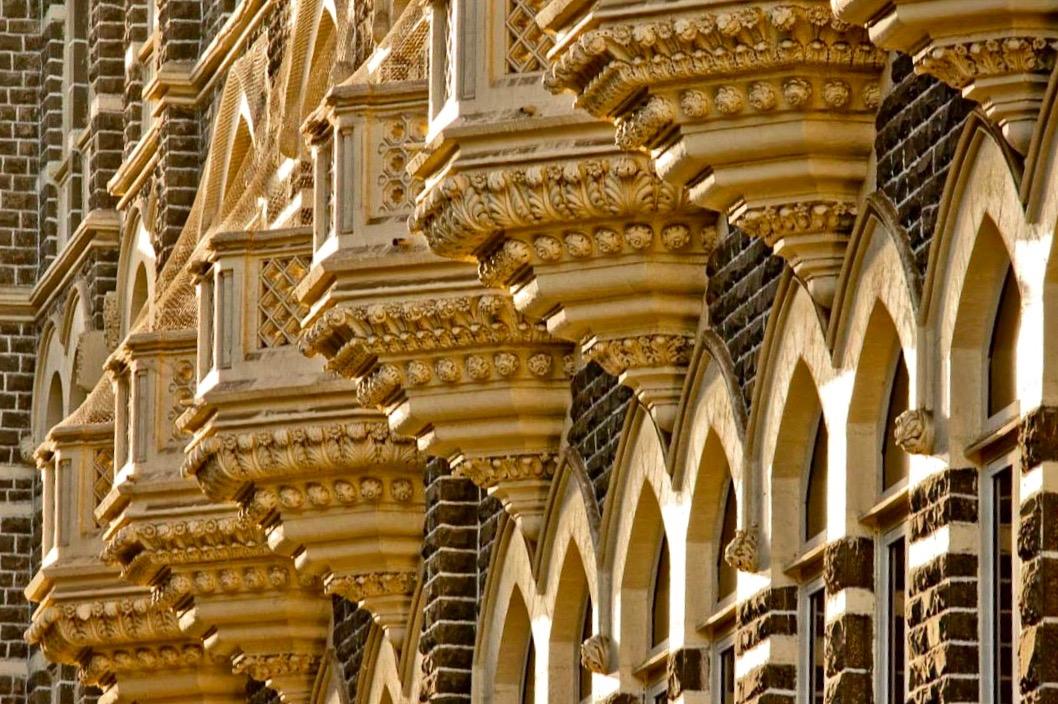 The iconic and sumptuous Taj Mahal Palace Hotel sits behind the Gateway of India, with its grey-and-white stone, and red-domes it looks like an elaborate wedding cake. This is the place for well-heeled internationals and well-to-do Indian families. Pop inside to see its sumptuous lobby, with its beautiful jewel orange silk lampshades. The grand sweeping stairwell, with its wrought-iron balustrades and the sky-blue cupola, and do peek into the giant ballroom. The iconic signature Taj flower and spice fragrance envelopes you in its scent.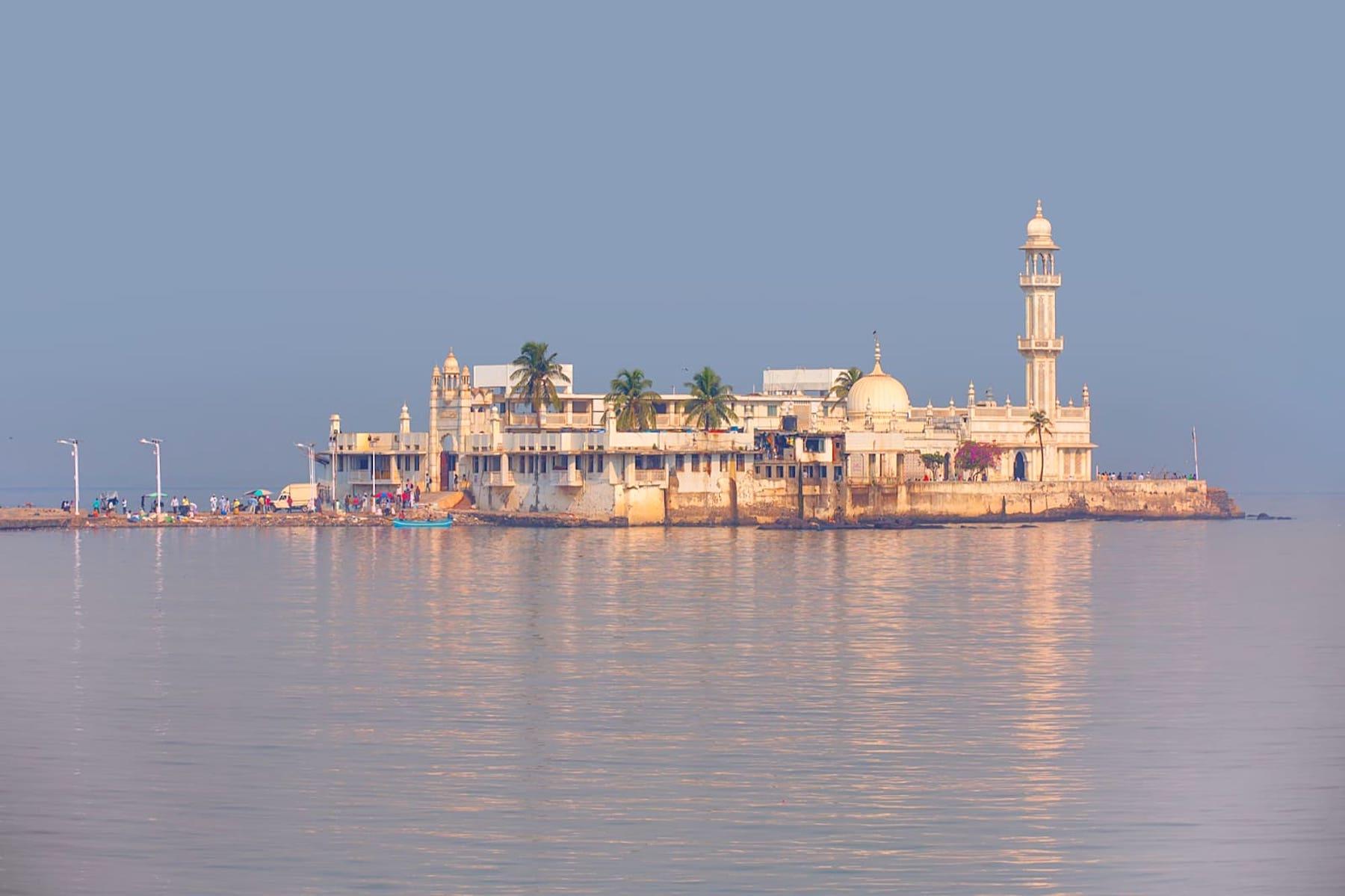 The affluent area of Walkeshwar and Malabar Hills sits at the north-western end of the Marine Drive loop; Walkeshwar Temple, the Hanging Gardens, the Jain Temple, and the Banganga Tank. The Bandra-Worli Sea Link, the impressive bridge linking Bandra in the Western Suburbs of Mumbai with Worli in South Mumbai, is quite stunning, and the pristine white Haji Ali Dargah sitting atop a set of large rocks in the sea fifty meters off shore, is a showcase of Indo-Islamic architecture at its finest.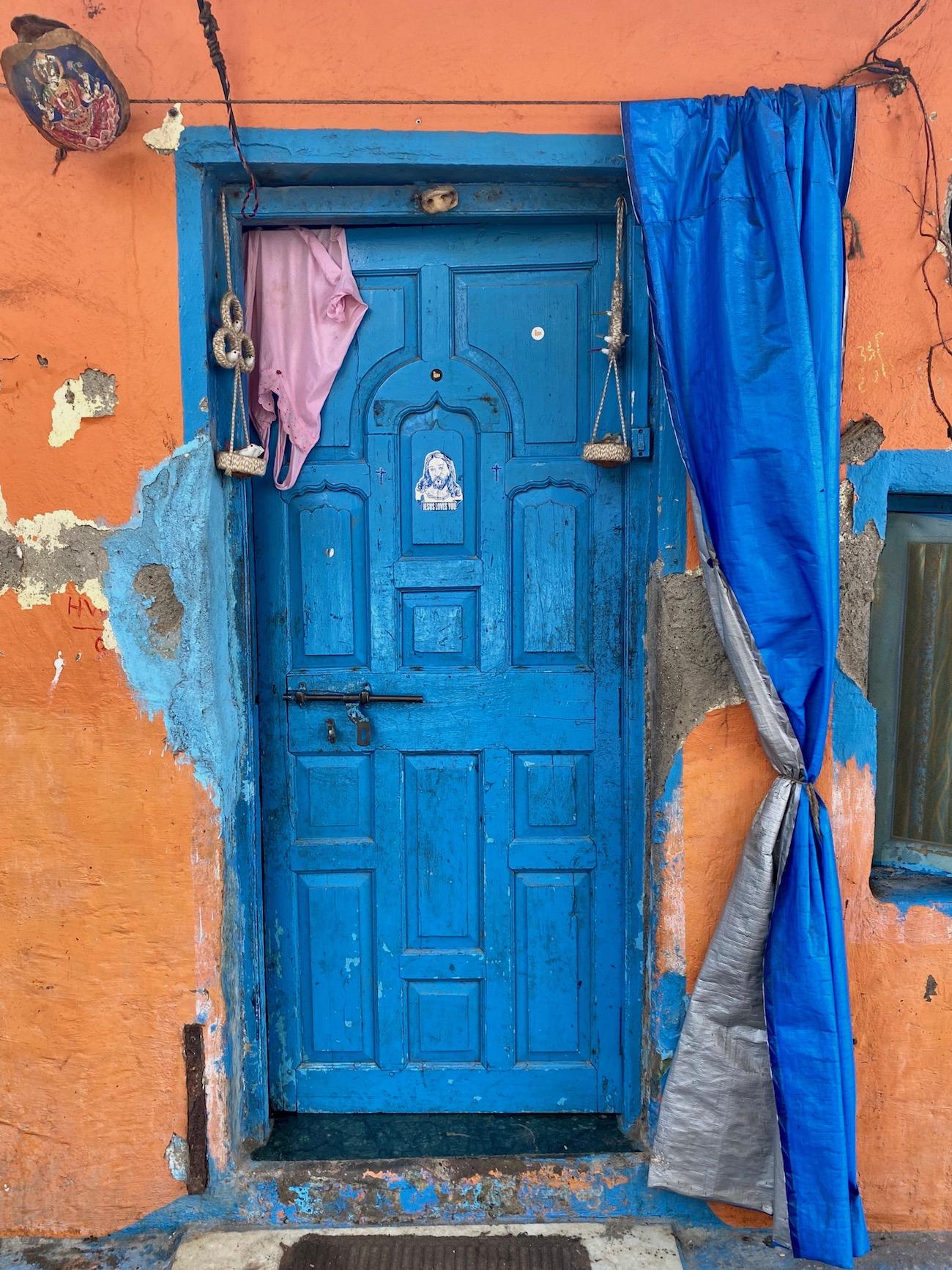 Bandra, however, is the queen of Mumbai's suburbs, the Shoreditch of Mumbai. Bandra was made up of form a collection of villages during the British rule, mostly occupied by farmers. Many of the houses are centuries-old, and in typical pastel coloured Indo-Portuguese-Colonial style with large wooden porches, external staircase roofs, and expansive balconies, and pretty gardens.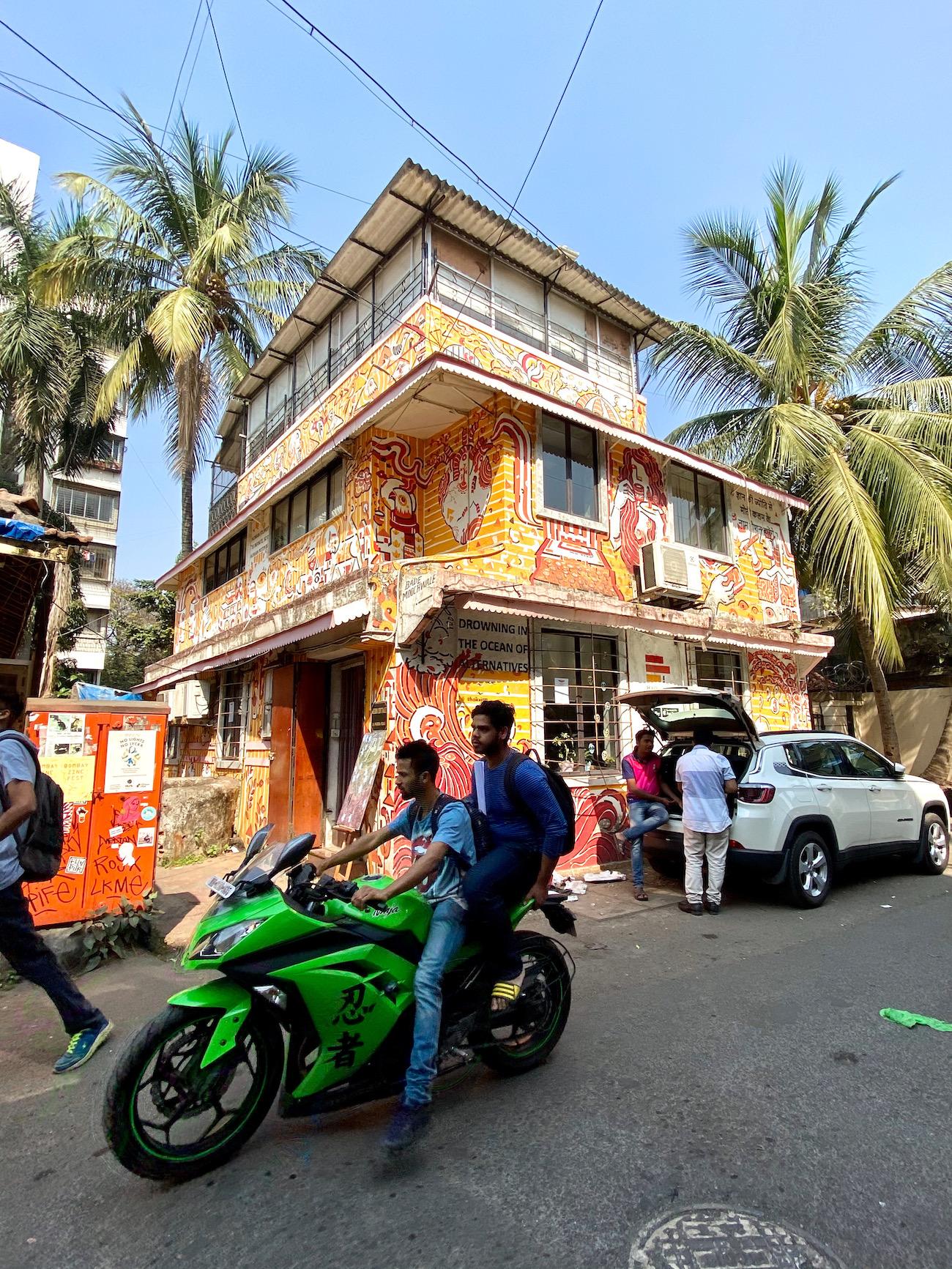 Now home to movie stars, hipsters, and an artsy crowd, of artists, models, writers, and photographers. Bandra is a quirky mix of old and new with hip, contemporary restaurants, and exclusive design stores sitting next to the century-old heritage homes with a fair smattering of modern-day graffiti. It's a delightful place to wander or hop in a rickshaw for a nerve-jangling, bone-rattling ride past the film stars' mansions.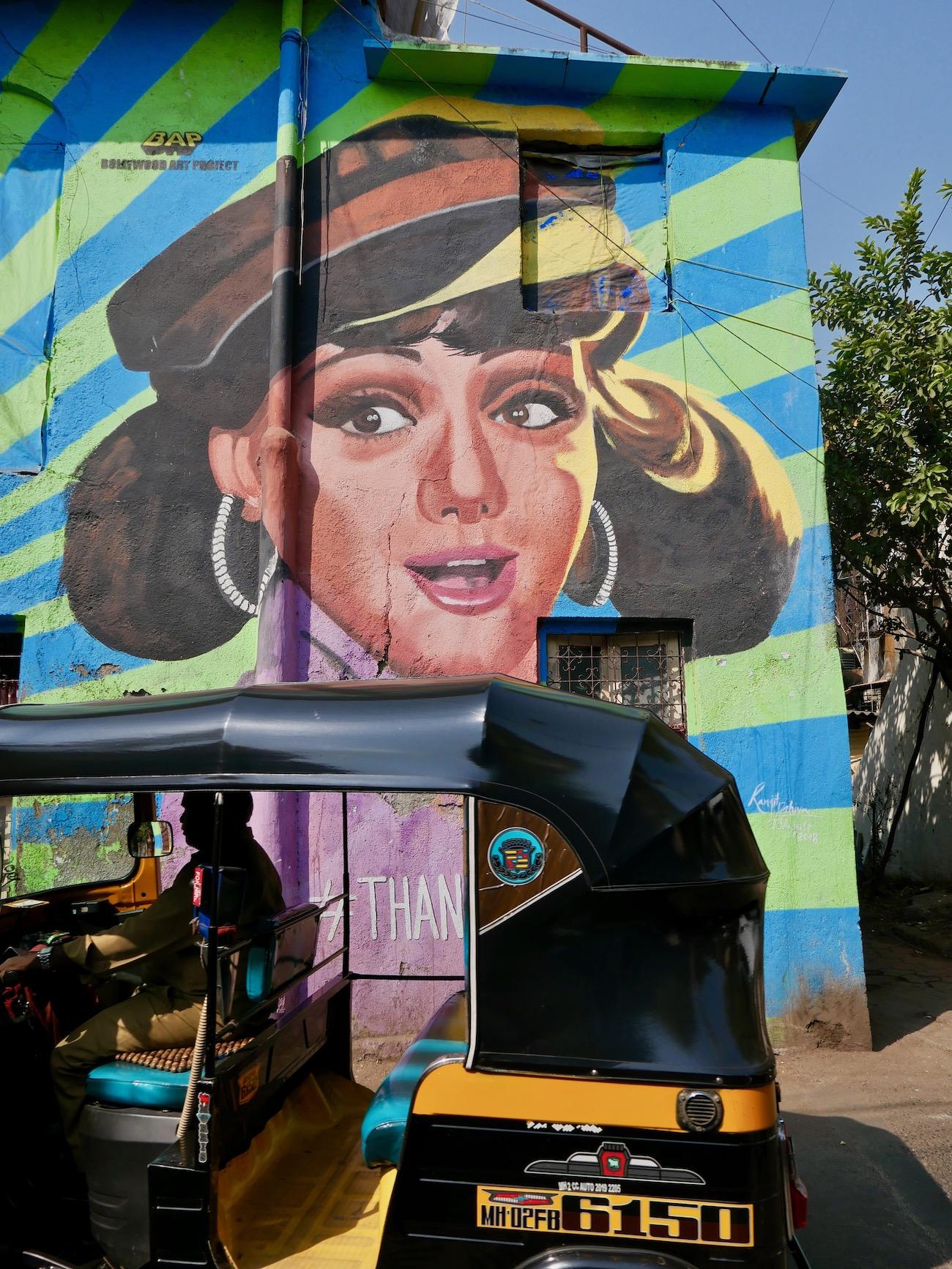 Mumbai is also the art capital of India. Its also at the forefront of a growing street art movement with local and international artists using the city's dilapidated buildings as their canvas, breathing life back into the vast, forgotten spaces, as they convey their social messages.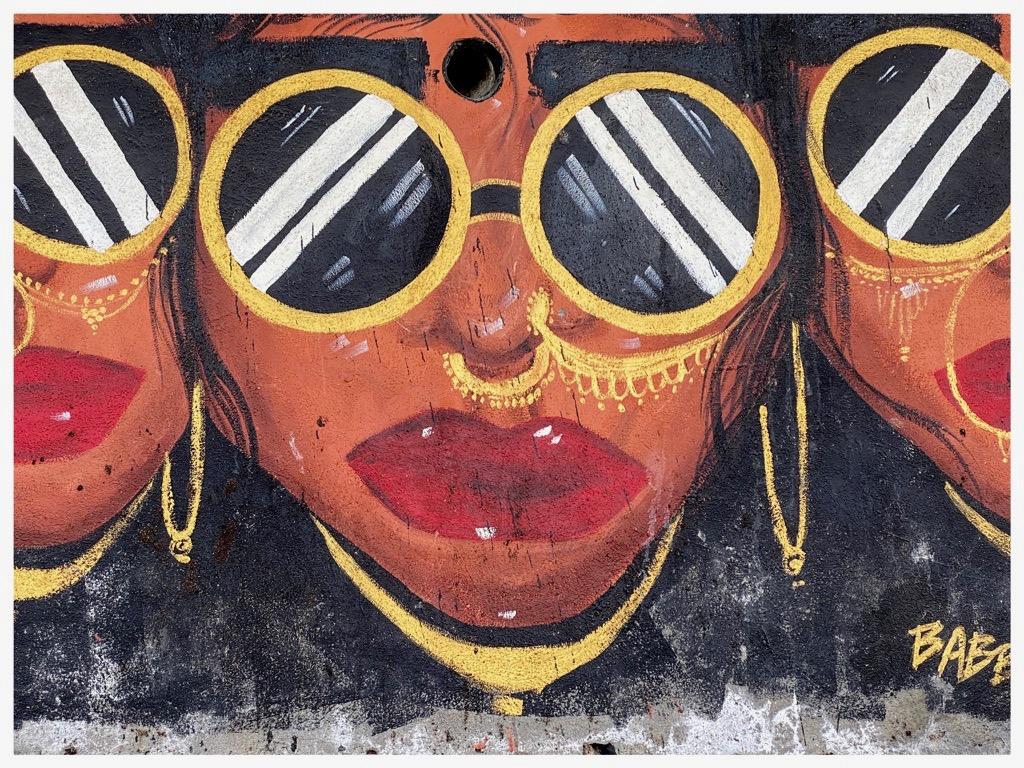 Jehangir Arts Gallery has played an essential role in the country's modern art movement and in the Kala Ghoda neighbourhood's evolution as a centre for arts and culture. Promising young artists exhibit and sell their work outside the gallery along the roadside in what is known as the Kala Ghoda Pavement Gallery. Budding artists can wait up to five years for a spot here.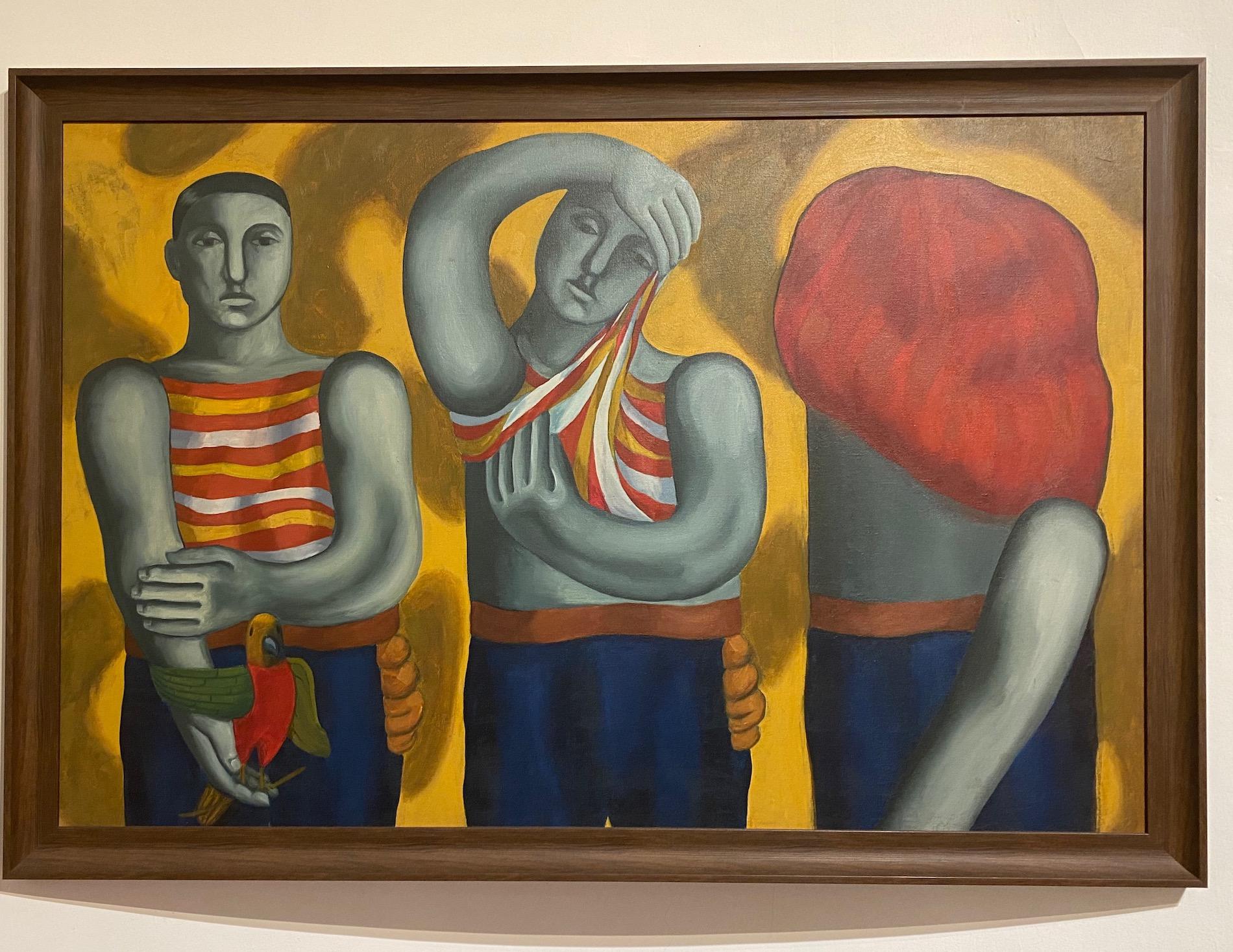 The National Gallery of Modern Arts is one of the most important museums in the country, with an extensive collection of works by both Indian and overseas artists. The prestigious Dag Gallery walls are lined with India's modern masters in a beautifully restored building here.
Work by Sudhir Patwardhan, an Indian contemporary painter and a practising radiologist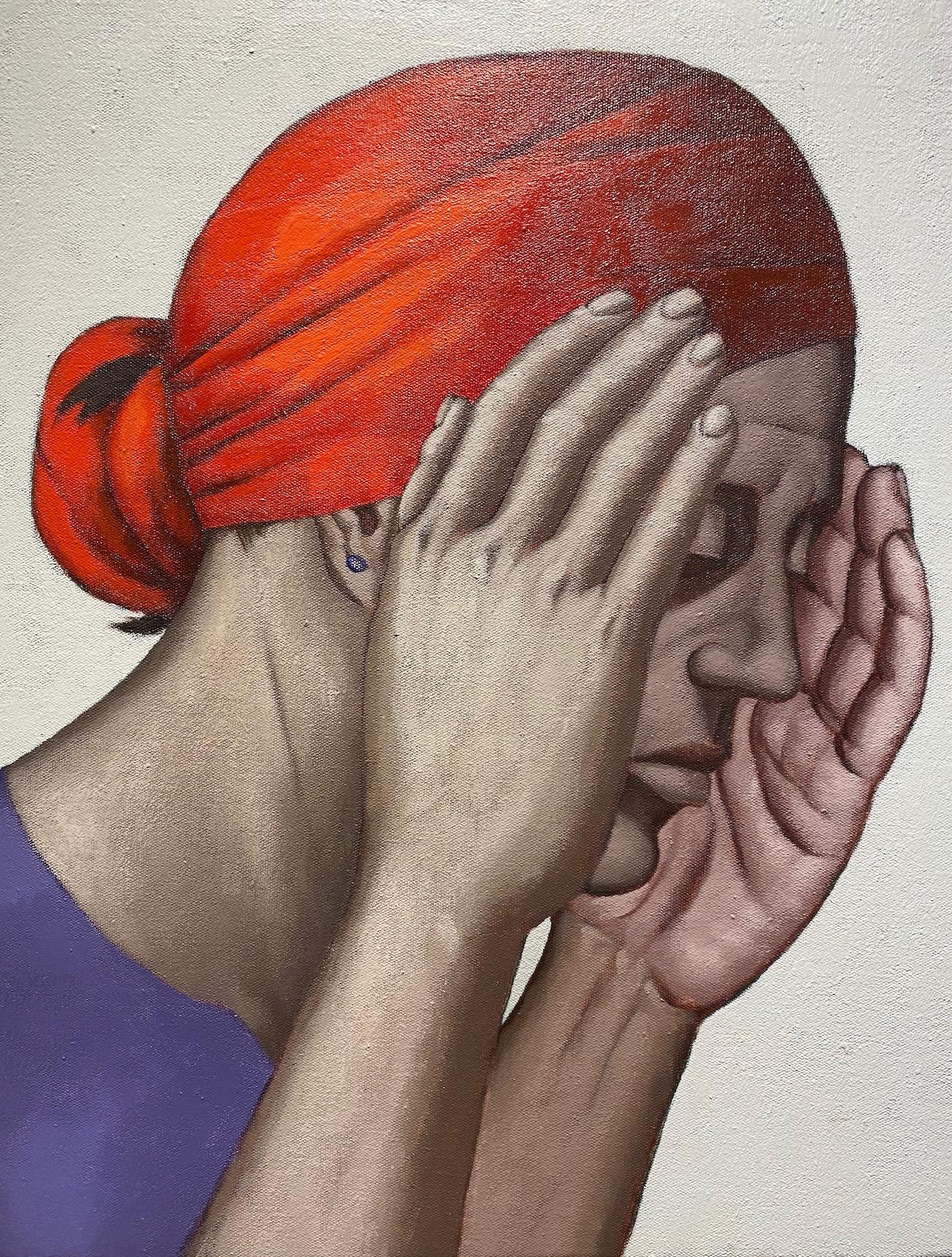 HaikuJAM's poetic street art brightens up a corner of Bandra West. Named in the "50 Best Creative Apps" by The Guardian and The New York Times, HaikuJAM was invented to jump-start creative thinking and spark new ideas.
Work by Sudhir Patwardhan, an Indian contemporary painter and a practising radiologist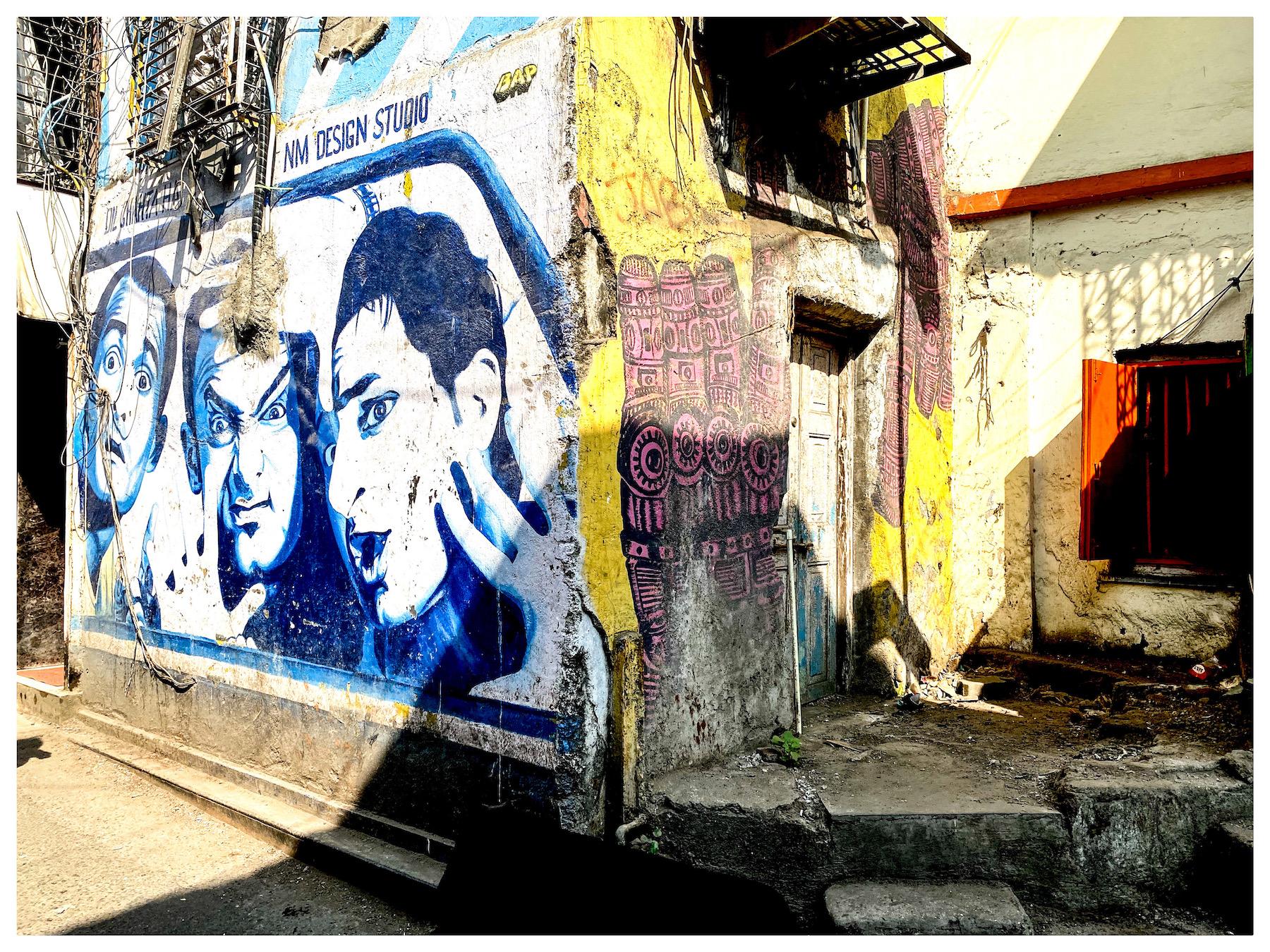 The walls of their three-story corner cottage headquarters are covered with three-line poems in English and Hindi. They say, to inspire people to pause for a few moments, to let their eyes wander, and to make connections and discover new meaning each time they pass by. Opposite is Birdsong - The Organic Cafe, with its exposed brick walls, distressed concrete floor, vintage furniture, and organic foodie delights, such as Parmesan Zucchini Fritters, Arabiata Pasta, Spicy Chicken & Pickled Jalapeño Pizza.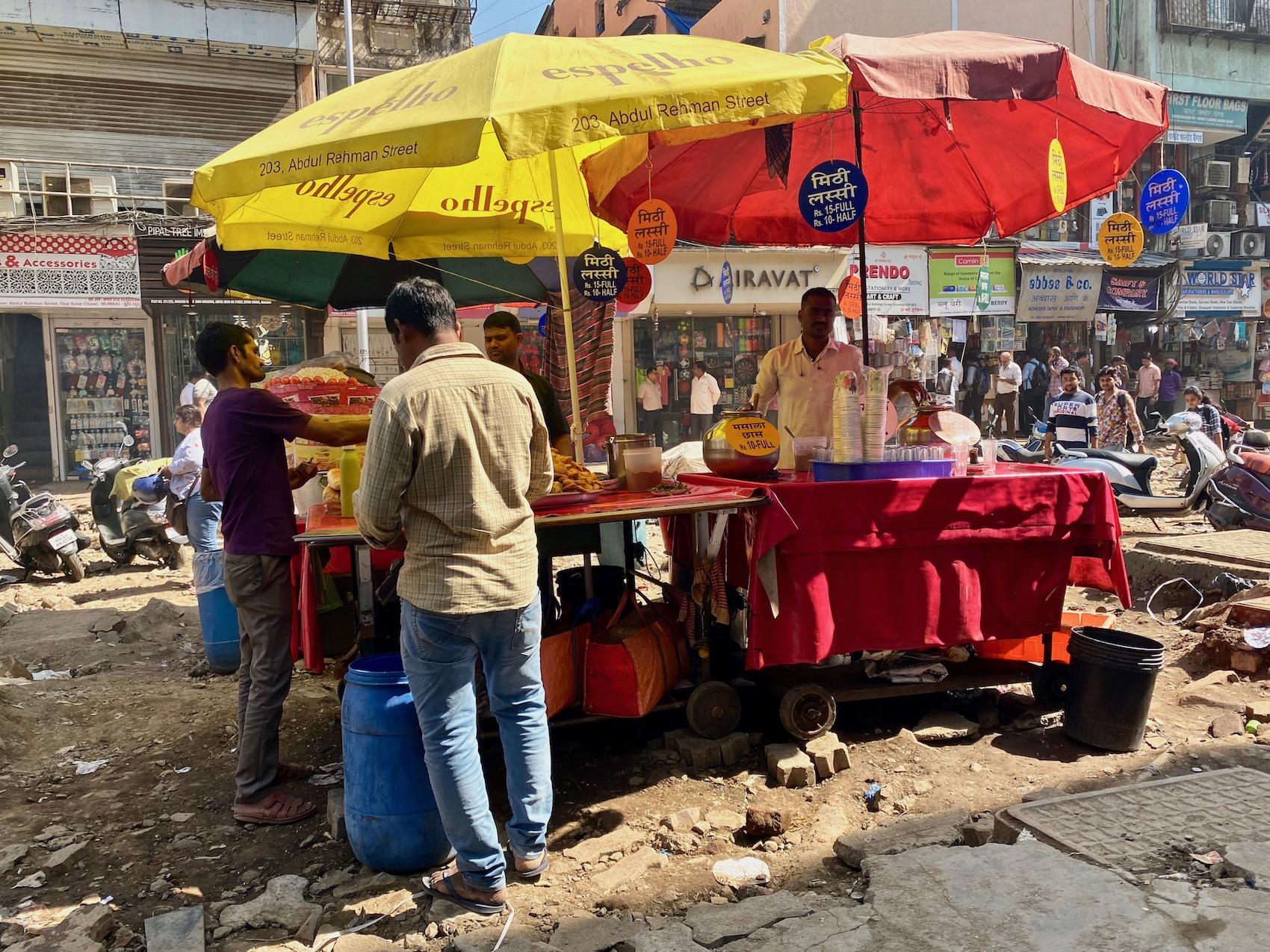 Spend a morning meandering the labyrinthine Mangaldas Market in Kalbadevi for silk, chanderi, and banarsi fabrics, kurta, dupatta, and fancy sarees. Head to Chor Bazaar or Thieves Market for everything you don't need and more. Legend has it that robbers disposed of their ill-gotten gains here.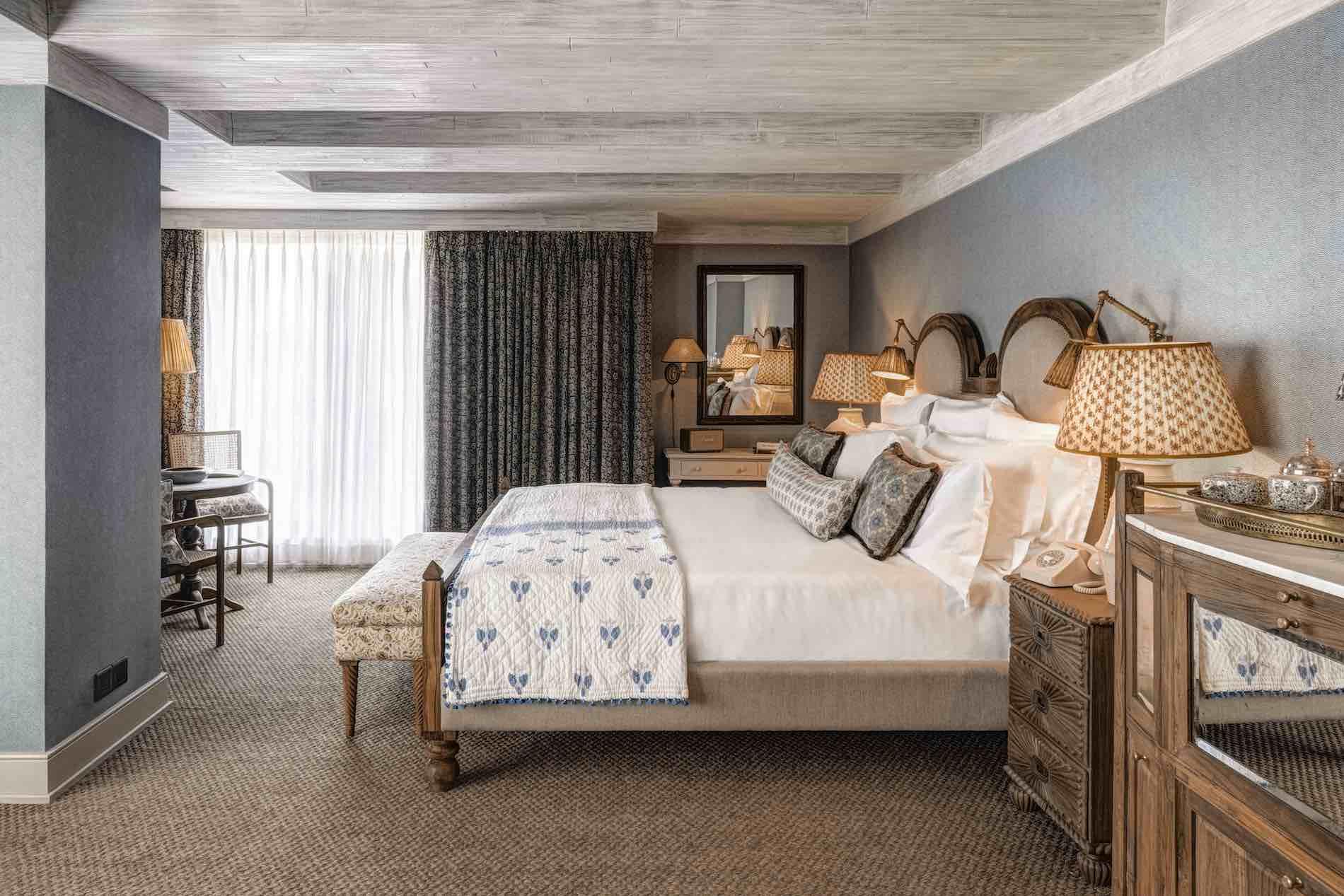 Sleep it off at the Oberoi, a sleek, Art Deco-style hotel overlooking Back Bay, or the sumptuous, traditional Taj Mahal Palace or, for me, its the new kid on the block, the private members club, and hotel Soho House Mumbai, occupying a pristine 11-storey townhouse in Juhu complete with awnings, balconies, and gorgeously swaying palm trees. The Arabian Sea with a beach that stretches for miles, on one side, and the honking madness that is India on the other.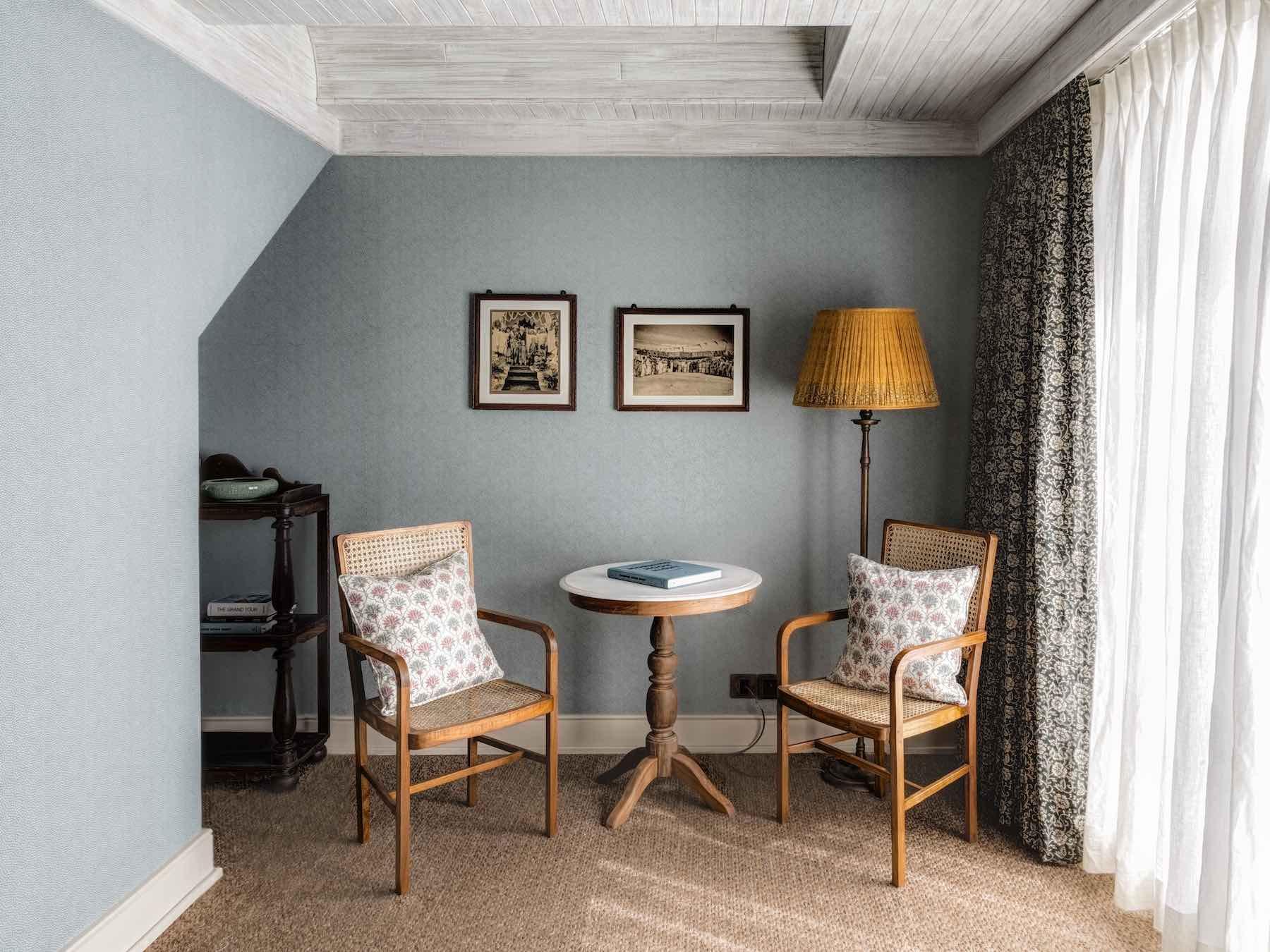 It is 90 minutes in bad traffic to Marine Drive and an hour from the historic spots to the south. But the location, in Juhu, is in the thick of Bollywood and for discovering Bandra. It's conveniently super close to the airport.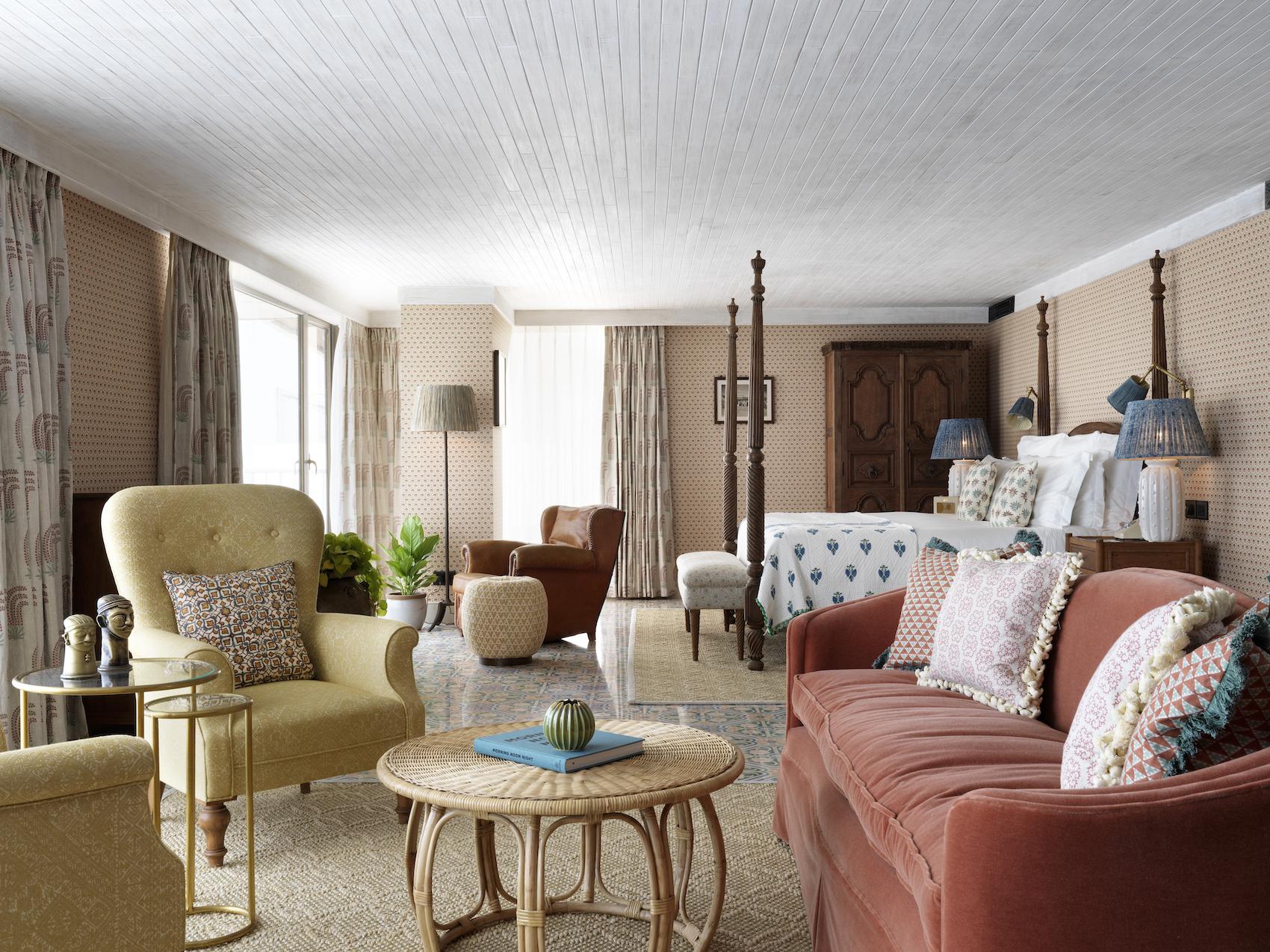 Typically eclectic and super comfy Soho House decor is ramped up with Indian inspired design touches such as lampshades made from sari fabric, patterned tiles, polished teak, woven cane, distressed wood.