We all need a little getaway every once in a while.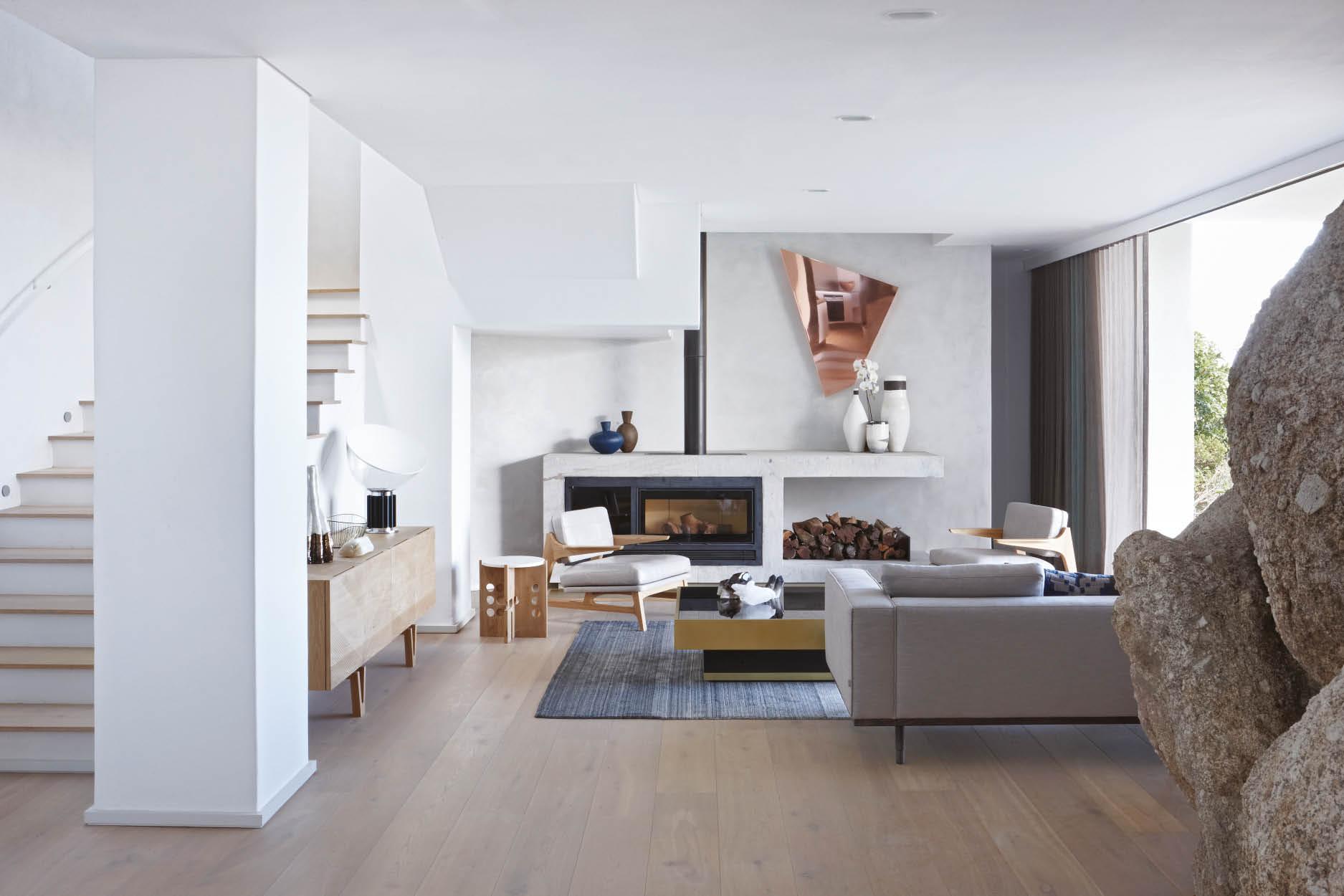 For high-flying international executive Acha Leke, the desire for a home away from home was prominent, as he needed a sanctuary isolated from his usual fast-paced life. Adam Court, director and designer of Cape Town-based interior design and decor studio OKHA, recalls: "Acha is a bold decision maker, and embodies such an infectious energy and sense of excitement. The moment he requested a modern African design narrative throughout the interior, I knew we would be creating something unique that involved plenty of custom designs." Scroll through the gallery below (Photography by Mickey Hoyle, unless otherwise stated) to enjoy the otherworldly abode: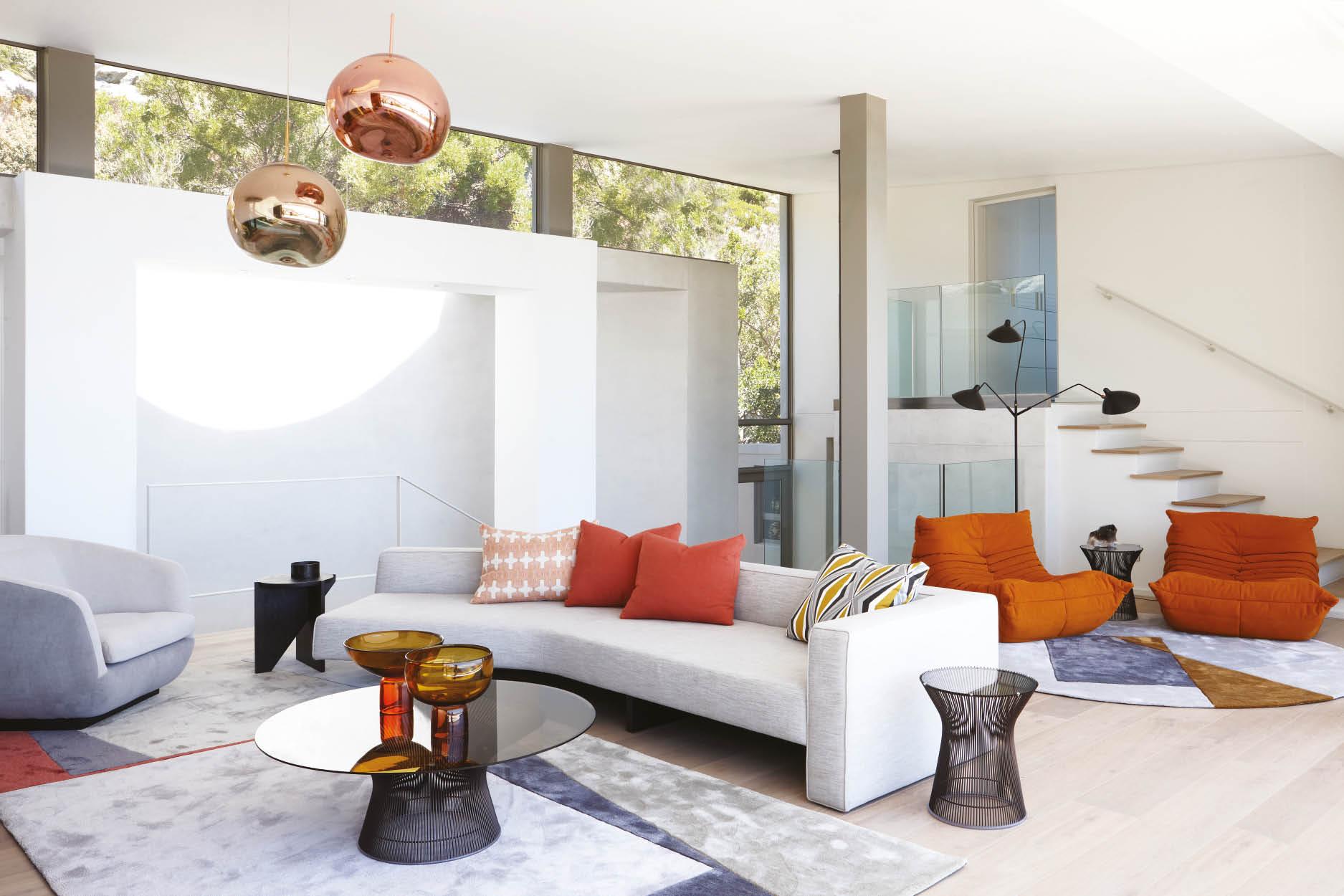 While the creative journey of Adam and Acha was enchanting, the expansive house is equally hypnotising. Thanks to an elevated position, the property is blessed with views of mountains and oceans that are visible from every aspect of the house.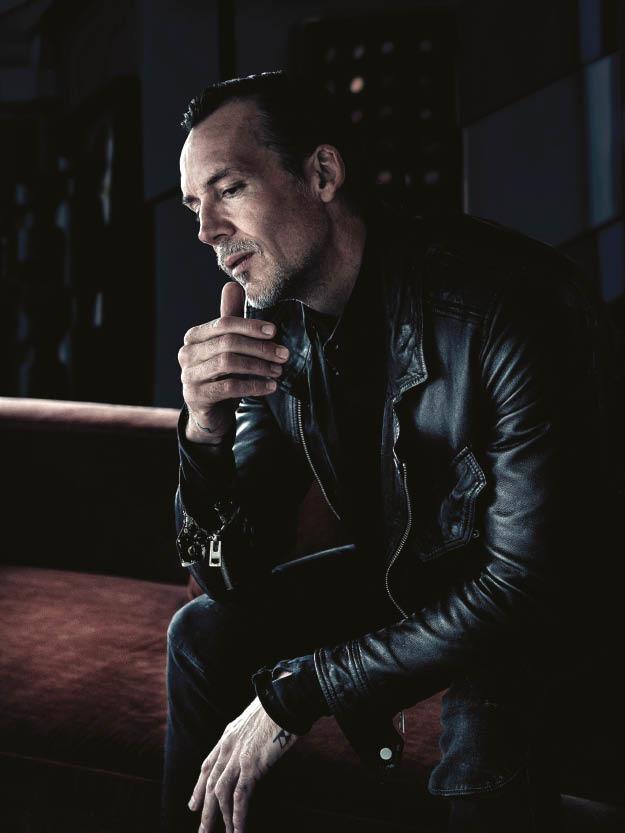 OKHA's director and designer Adam Court. (Photography by Niel Vosloo)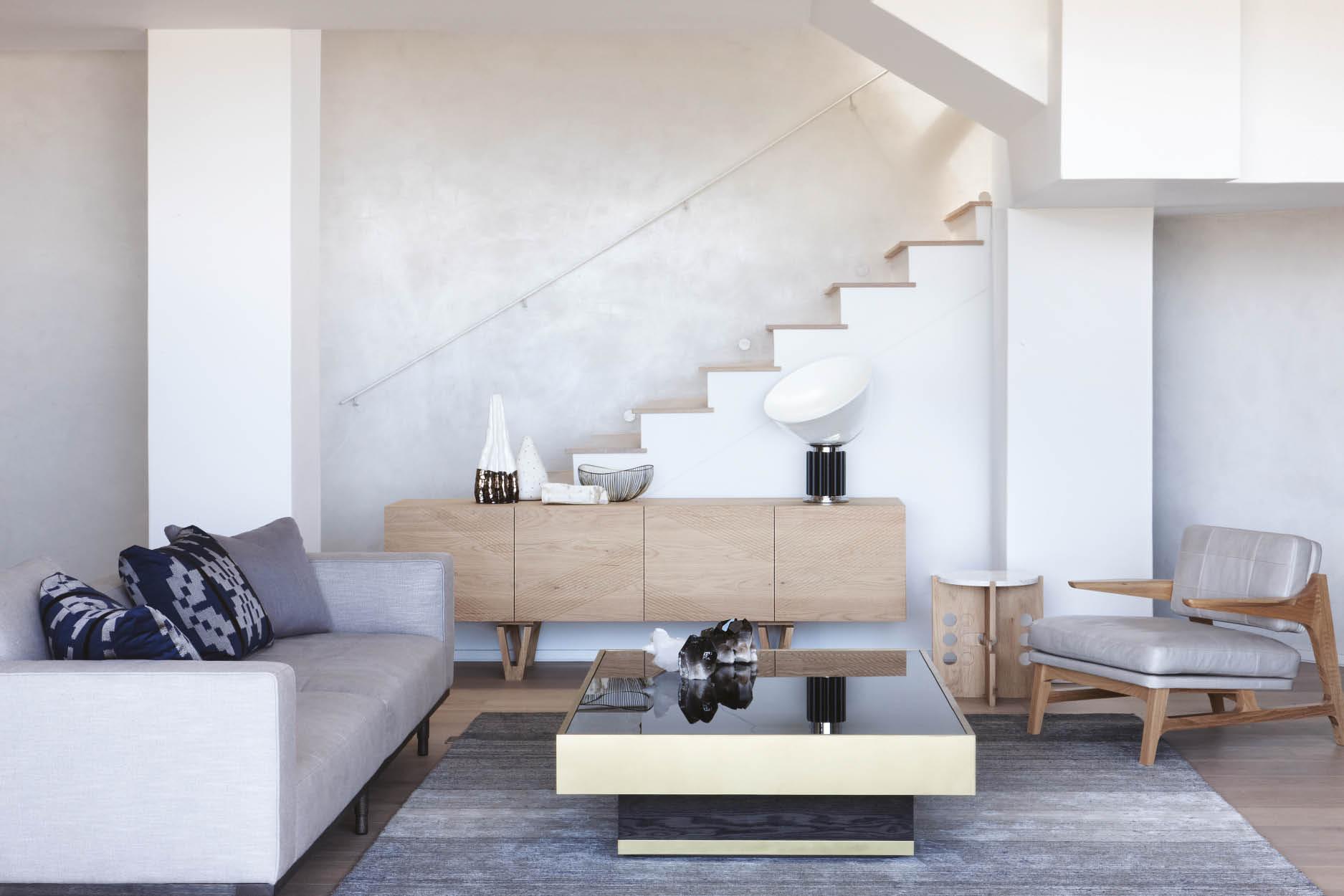 In harmony with its natural surroundings, the abode is framed by balconies and terraces at the front and back, as well as generous-sized windows to bring the outdoors in. Adam attributes this vital design element to Bomax Architects, a local firm dedicated to sustainable solutions for contemporary architecture.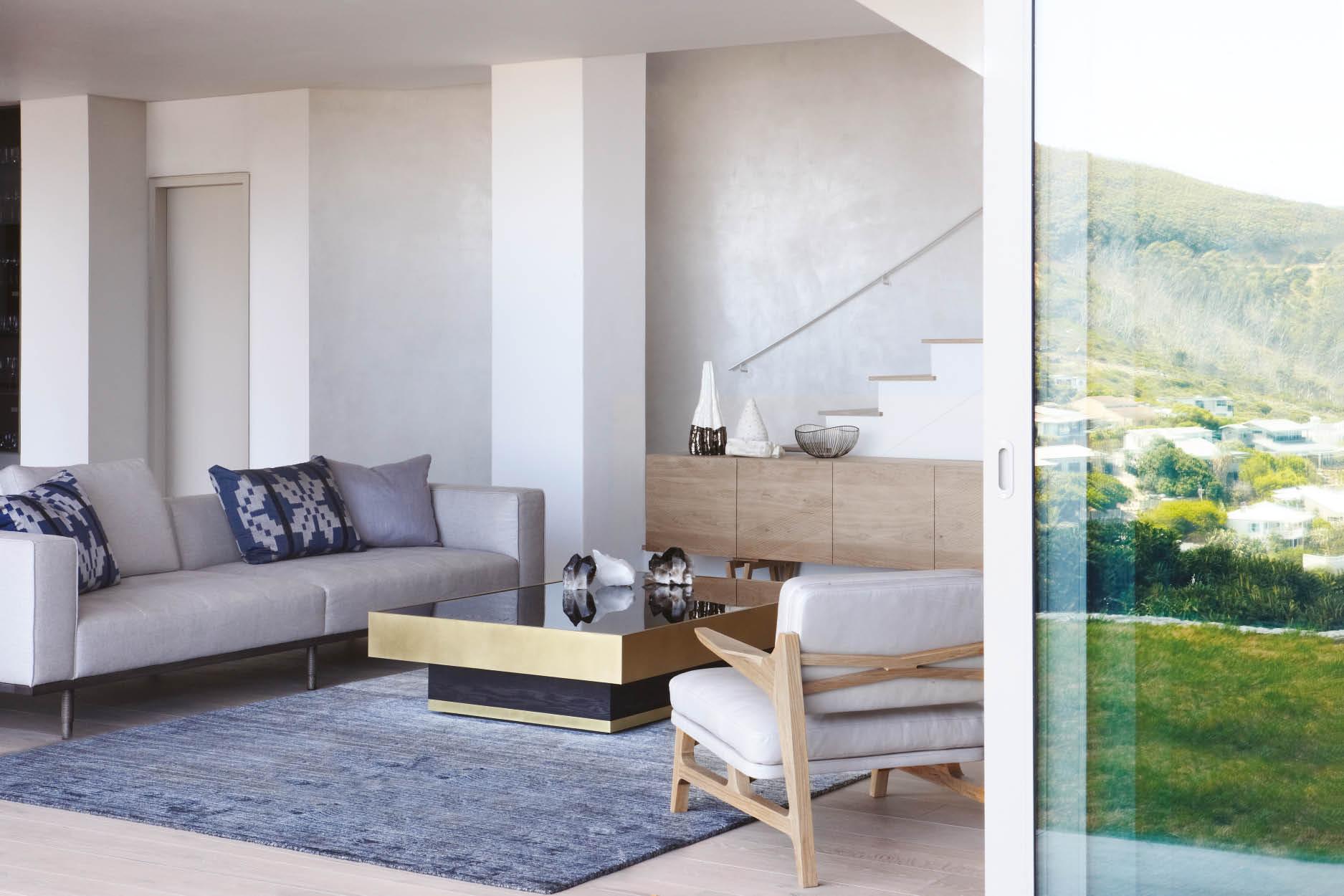 Given the homeowner's Cameroonian heritage, Adam was tasked with imbuing Acha's cultural background into an elegant home that's comfortable, practical and manageable.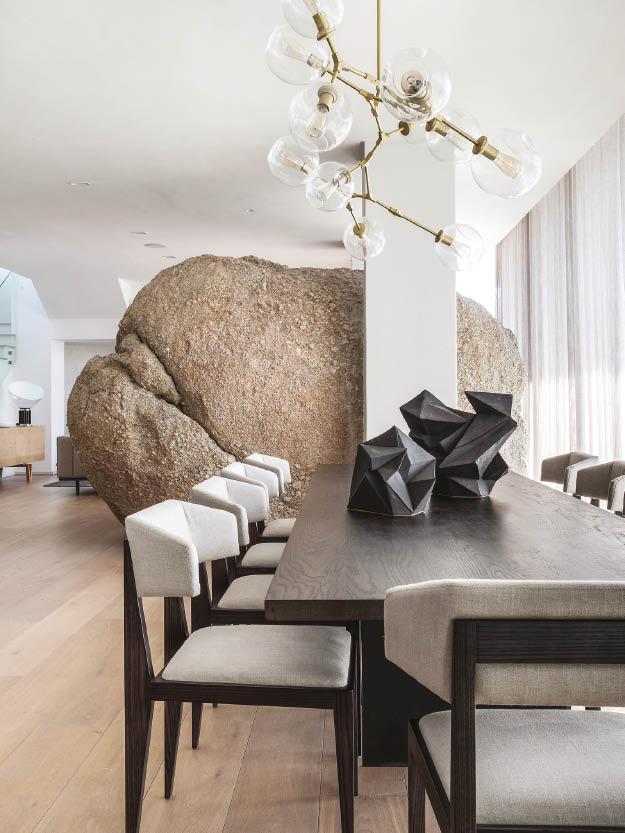 "Even in the early stage of discussions with the client, it was clear that we shared similar perspectives and values of what the interior should embody," says Adam, stressing that the trust between the design team and the client was key to the project's success. "Plenty of the dialogue and creative decisions were conducted and made electronically, so the connection between us was critical." Pictured here: A large granite boulder is preserved inside the home, setting the tone for a highly characterful space of various textures and materiality.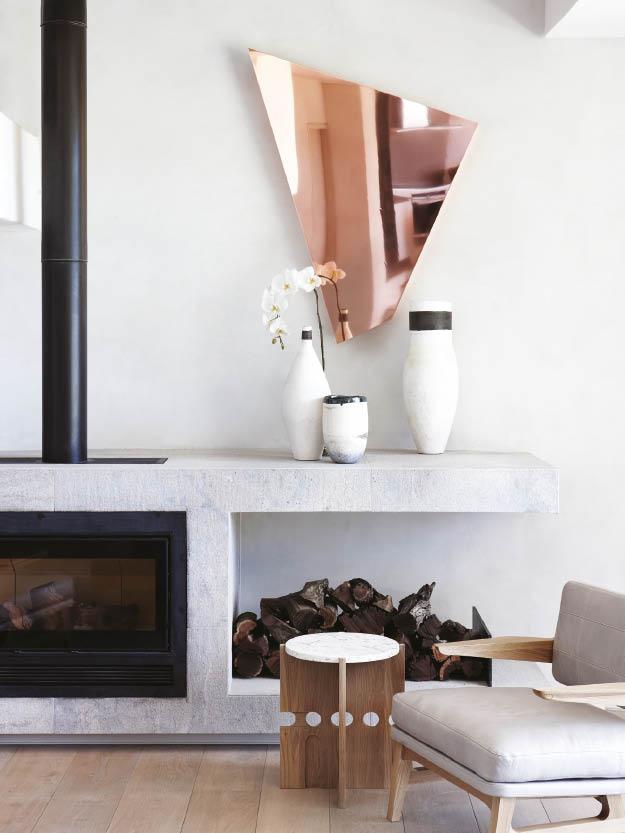 Before embarking on the radical transformation, Bomax completely gutted and remodelled the existing house, but managed to retain the concrete frame that rests on large boulders.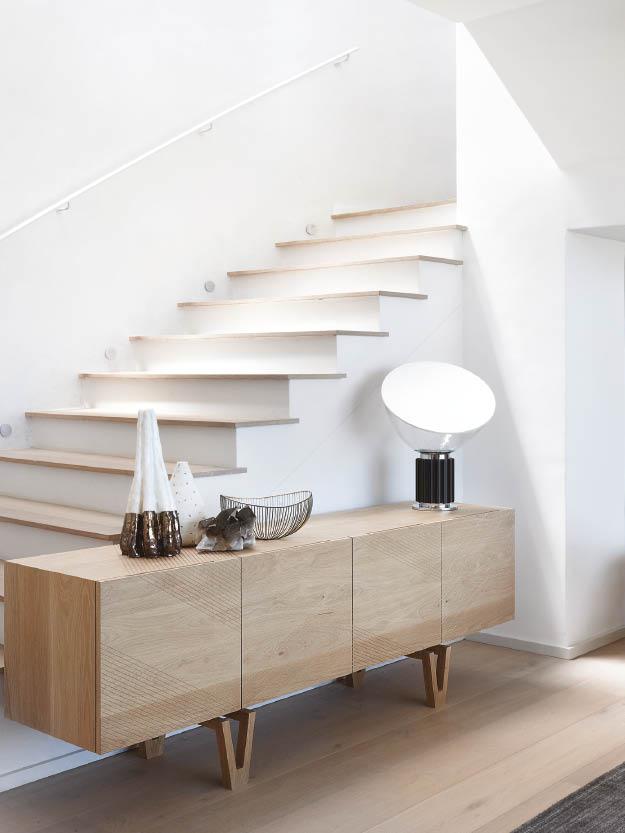 Boldly, a gigantic granite boulder was left inside the house to form a seamless transition between the indoors and outdoors. A Bomax representative explains: "Originally, we were going to remove the boulder for an open plan, but our client felt the texture and character of the rock was more valuable than the space itself. So we chose to preserve it on the inside." The architectural firm also recycled existing materials to improve energy consumption and thermal performance for a sustainable living solution.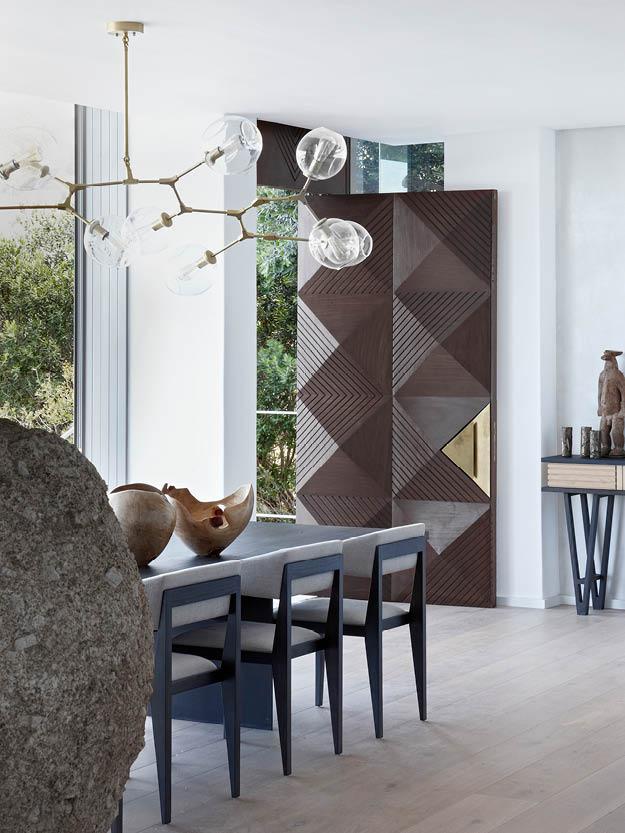 After 18 months of extensive construction, which took much longer than expected, OKHA had to promptly translate Acha's brief into a "textured, serene and personal" abode before his birthday party, with more than 200 international attendees arriving to celebrate. "We had no choice but to be ready," recalls Adam.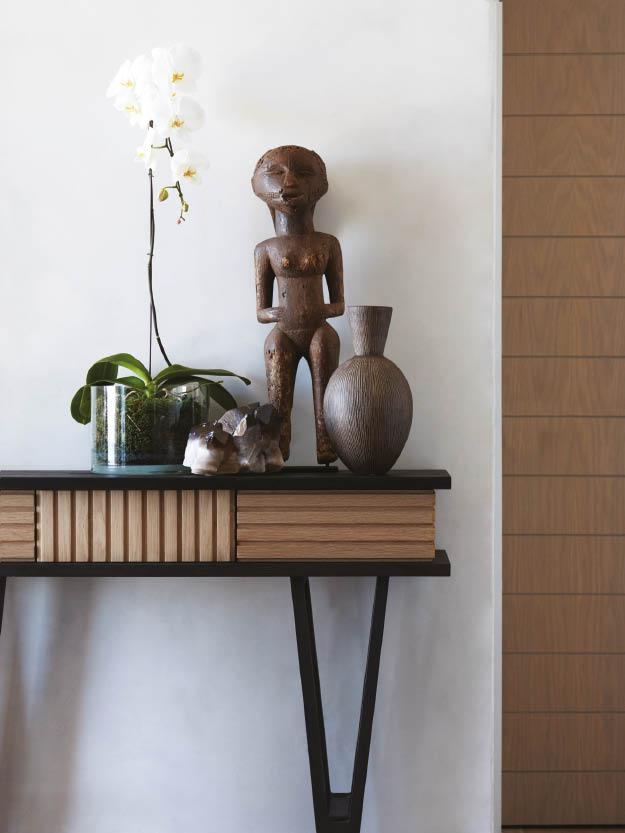 Among a wealth of custom-designed appointments OKHA conceived specifically for the house, the large-scale door provided the starting point. Informed by a contemporary African narrative, the afromosia timber door exudes an exotic charm through its tribal geometry, sculpture and scarification. The Gloob and Miles armchairs, on the other hand, are prime examples of OKHA's extensive design expertise.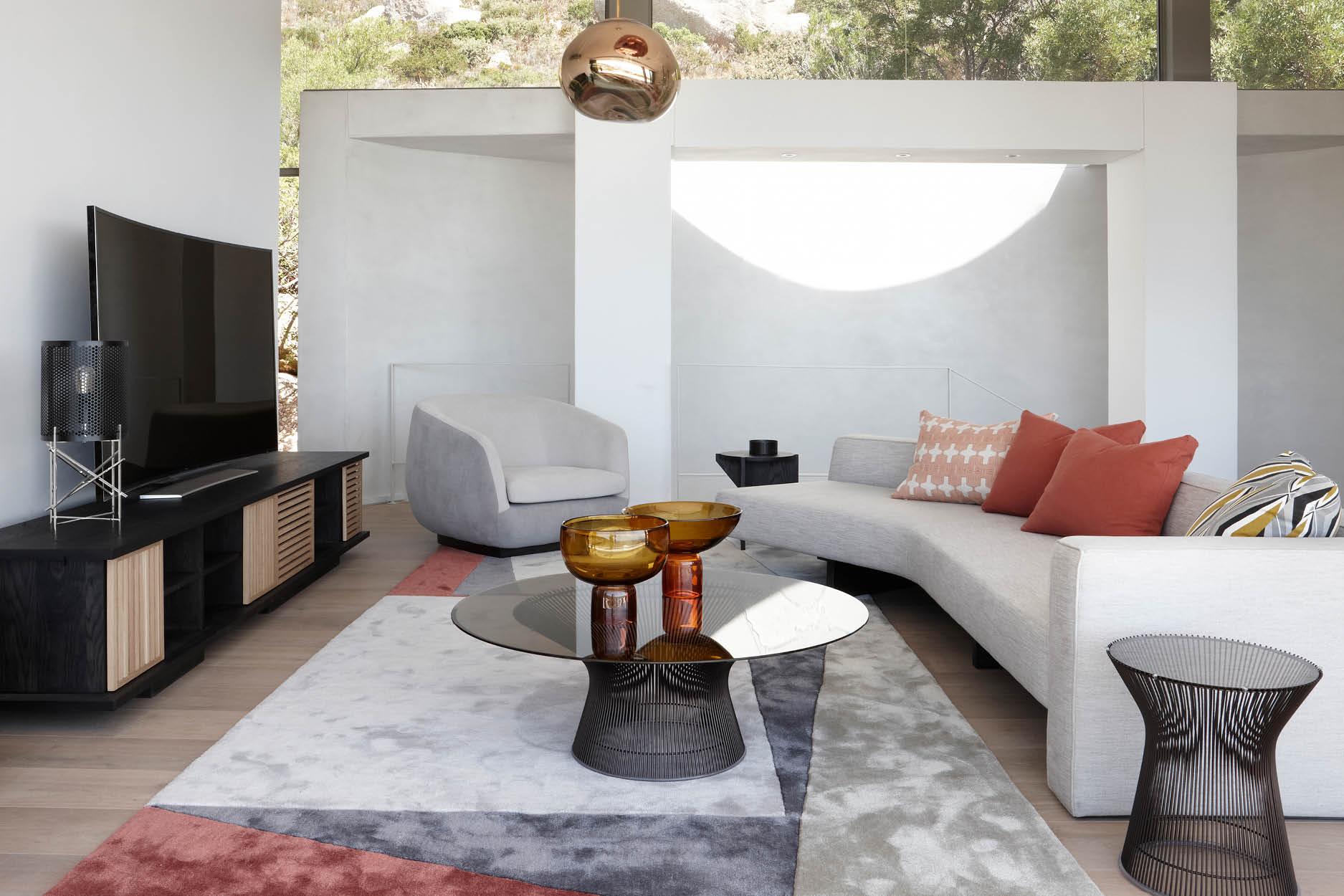 "My manifesto for design is that each element in an interior should be able to hold its own in isolation and earn its right to be present as part of the collective without overwhelming the overall aesthetic," says Adam. "We create interiors that take time to absorb and assimilate. They're generally understated, quietly nuanced and balanced spaces that possess the unexpected – moments of provocation as well as idiosyncratic characteristics." This dwelling is certainly nothing short of inspiring.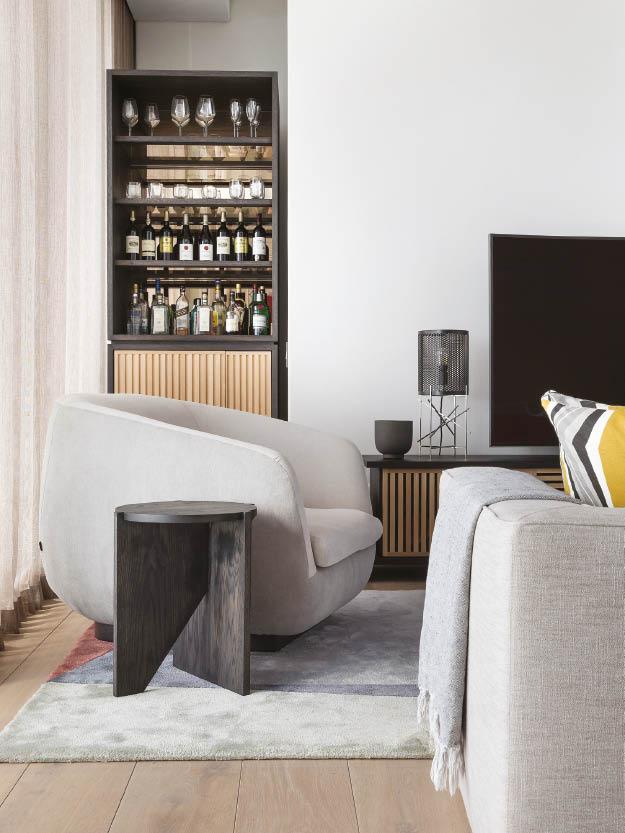 Pops of character in the form of colourful upholstery and sculptural furnishings enliven the minimalist space. (Photography by Karl Rogers)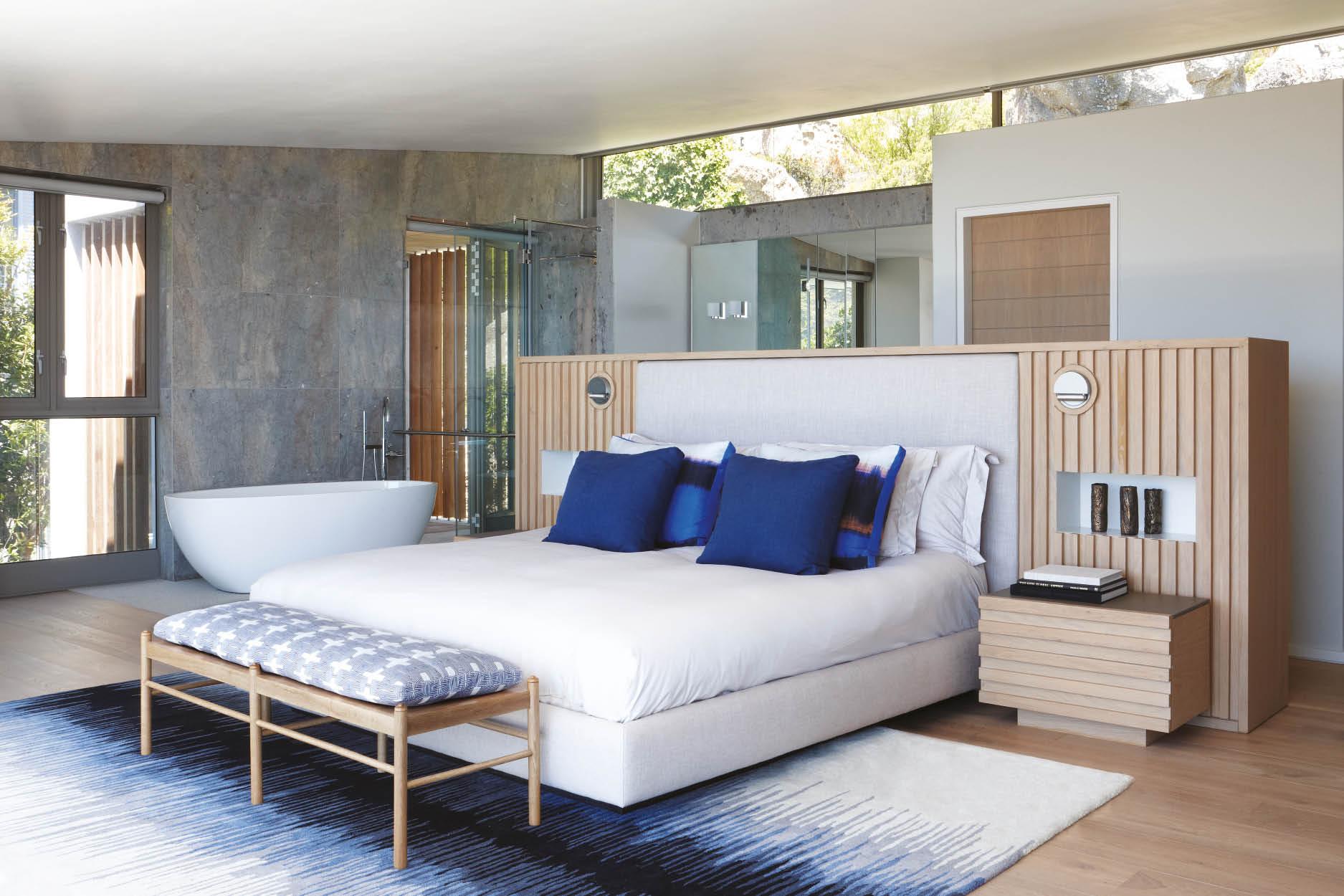 A majestic timber-floored outdoor deck serves up the best of indoor-outdoor living.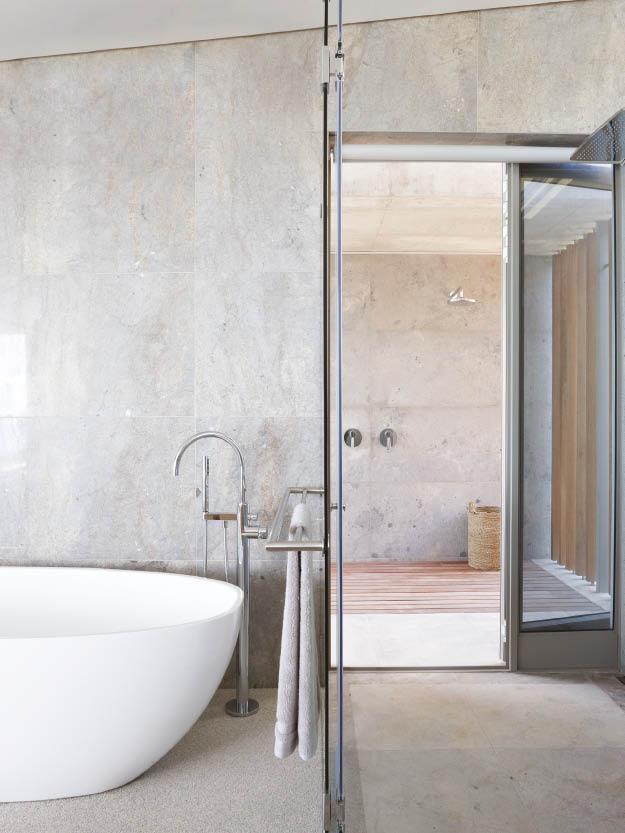 The peaceful bathroom shines raw elegance.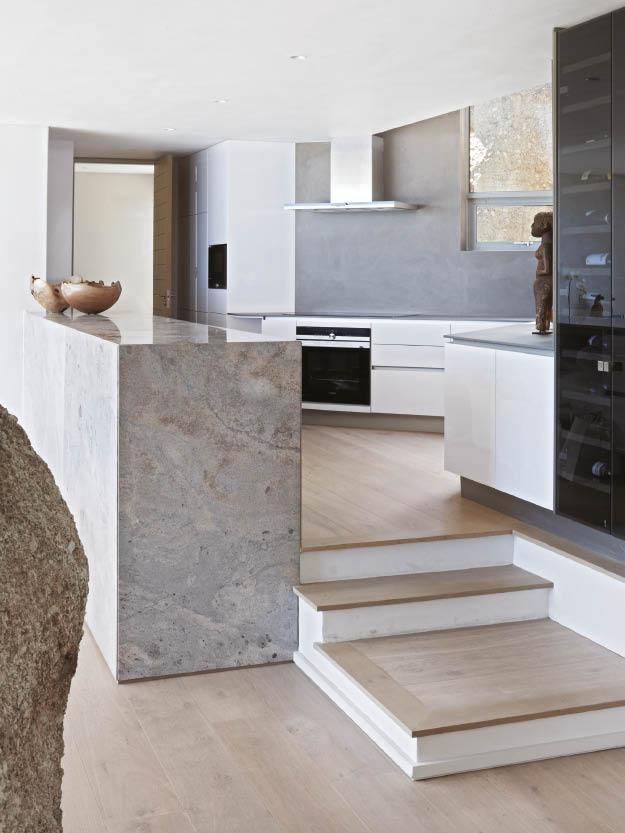 Every you turn take in this minimalist home, you will easily find an architectural highlight.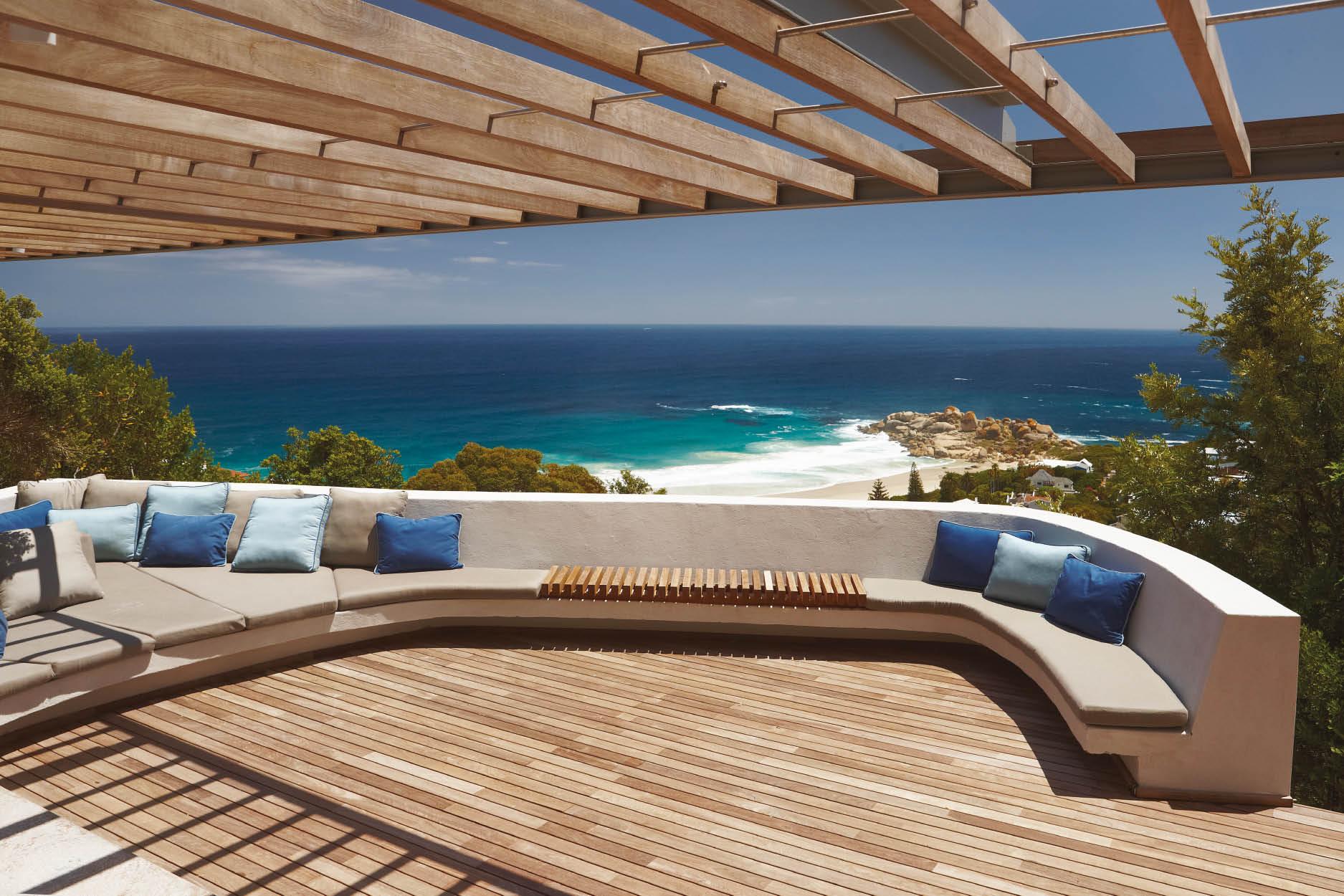 Breathtaking outdoor spaces.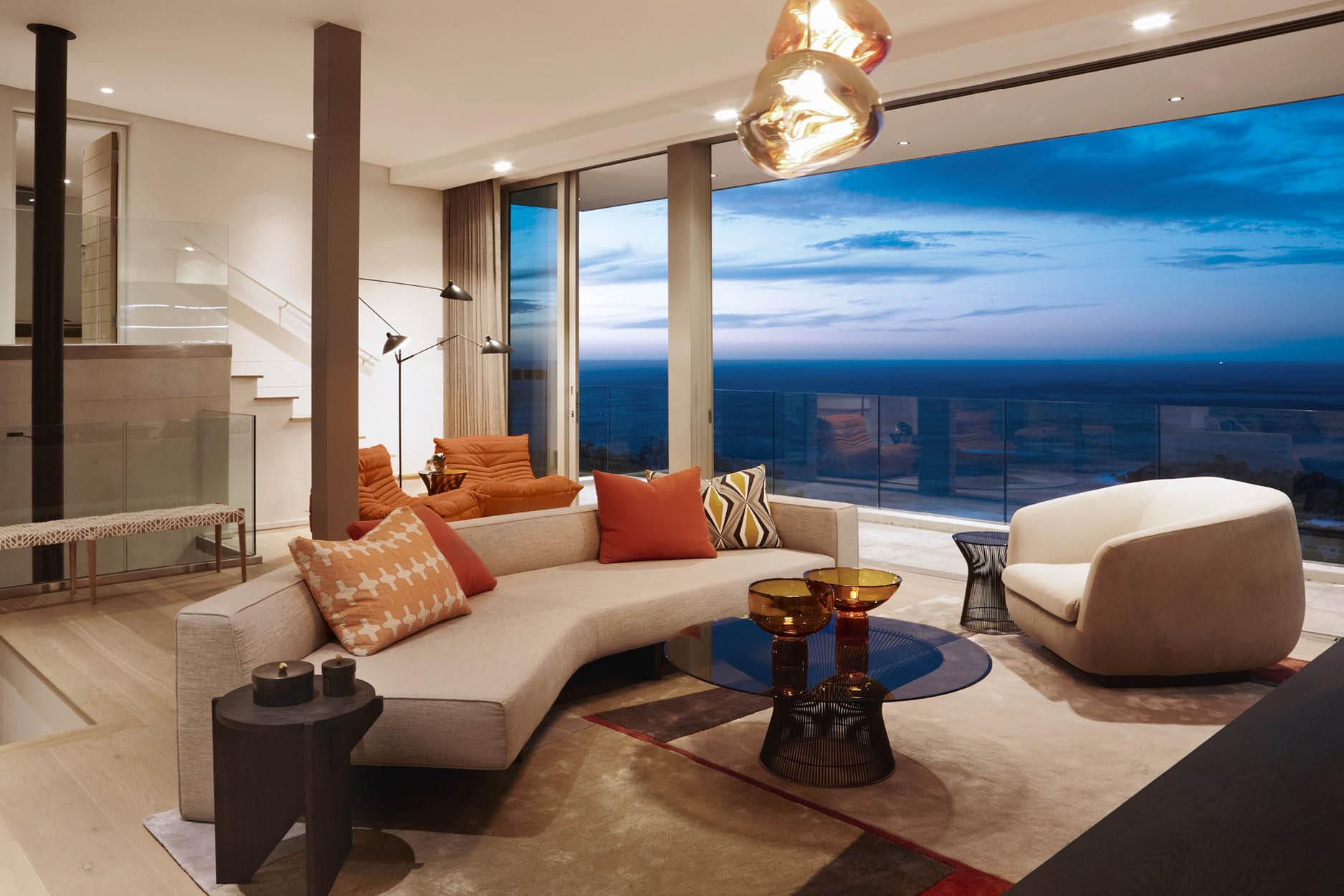 A soft colour palette, light earthy materials and tactile decor accents envelope the abode with a relaxing, airy feel.