From design fairs to gallery openings, workshops and parties—there is always a smorgasbord of events to entice design and cultural connoisseurs in this city. We highlight a few on our calendar:
Free Design Workshops from Indigo Design Studio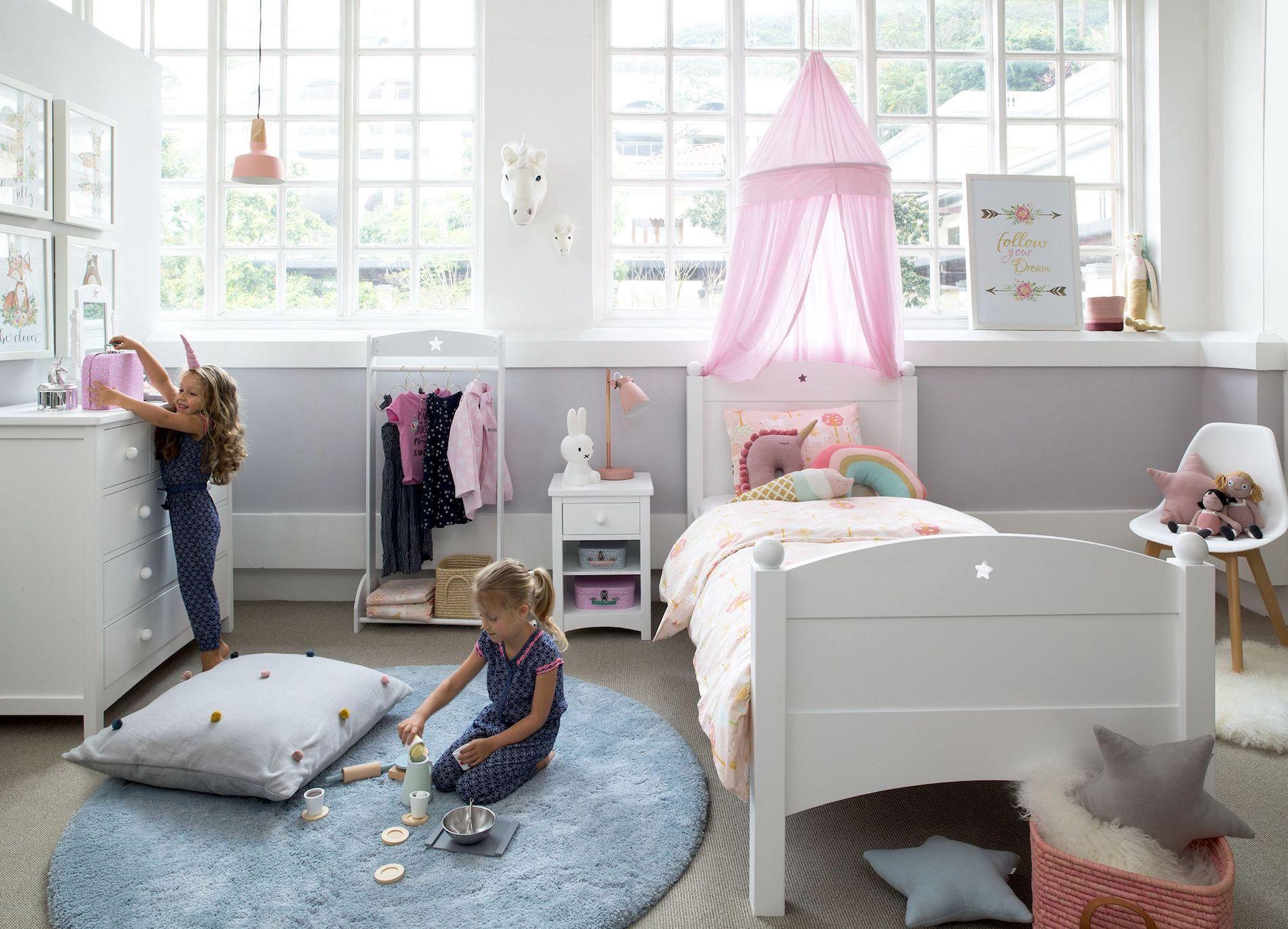 When it comes to styling your home, among the areas most difficult to perfect is certainly the kids' bedroom, where an environment of vibrant creativity needs to be met with a sense of restfulness.
Indigo Living, one of Hong Kong's leading design furniture stores, has come to the rescue with "Kids bedrooms and how to help your little one sleep", one of the store's three-part free design workshop series to help tackle various aspects of decorating your perfect home. Experts Kate Bridle, founder and lead sleep specialist at Sleep HQ and Alexandra Terry, interior decorator at Indigo Living, will be on hand to share tips and insights on exactly how to create a characterful, yet soothing, environ to get your little one to sleep better.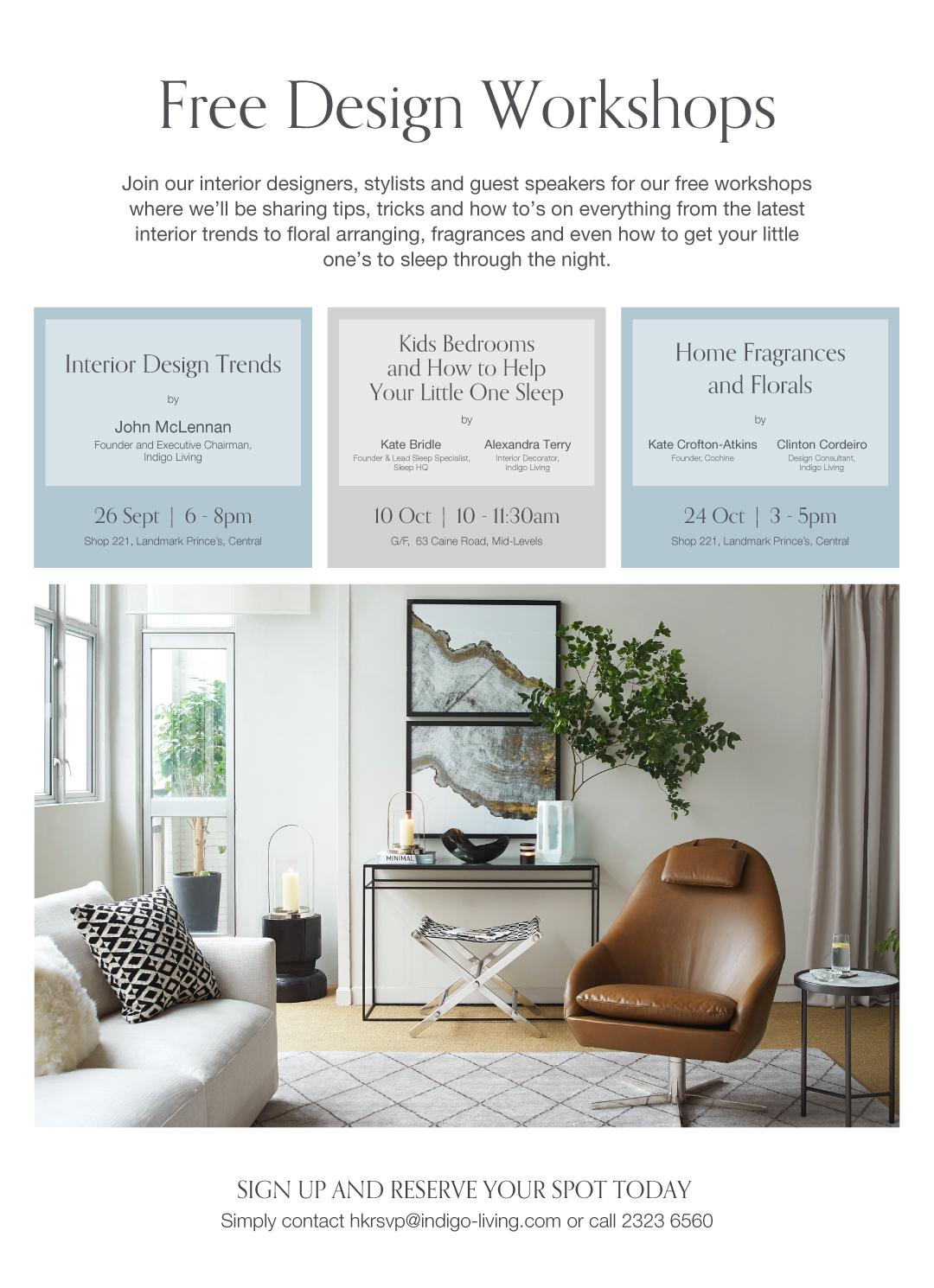 Sign up and reserve your spot now today at hkrsvp@indigo-living.com or call 2323 6560. 10 - 11:30am on October 10. G/F, 63 Caine Road, Mid-Levels. indigo-living.com
Fine Art Asia and Ink Asia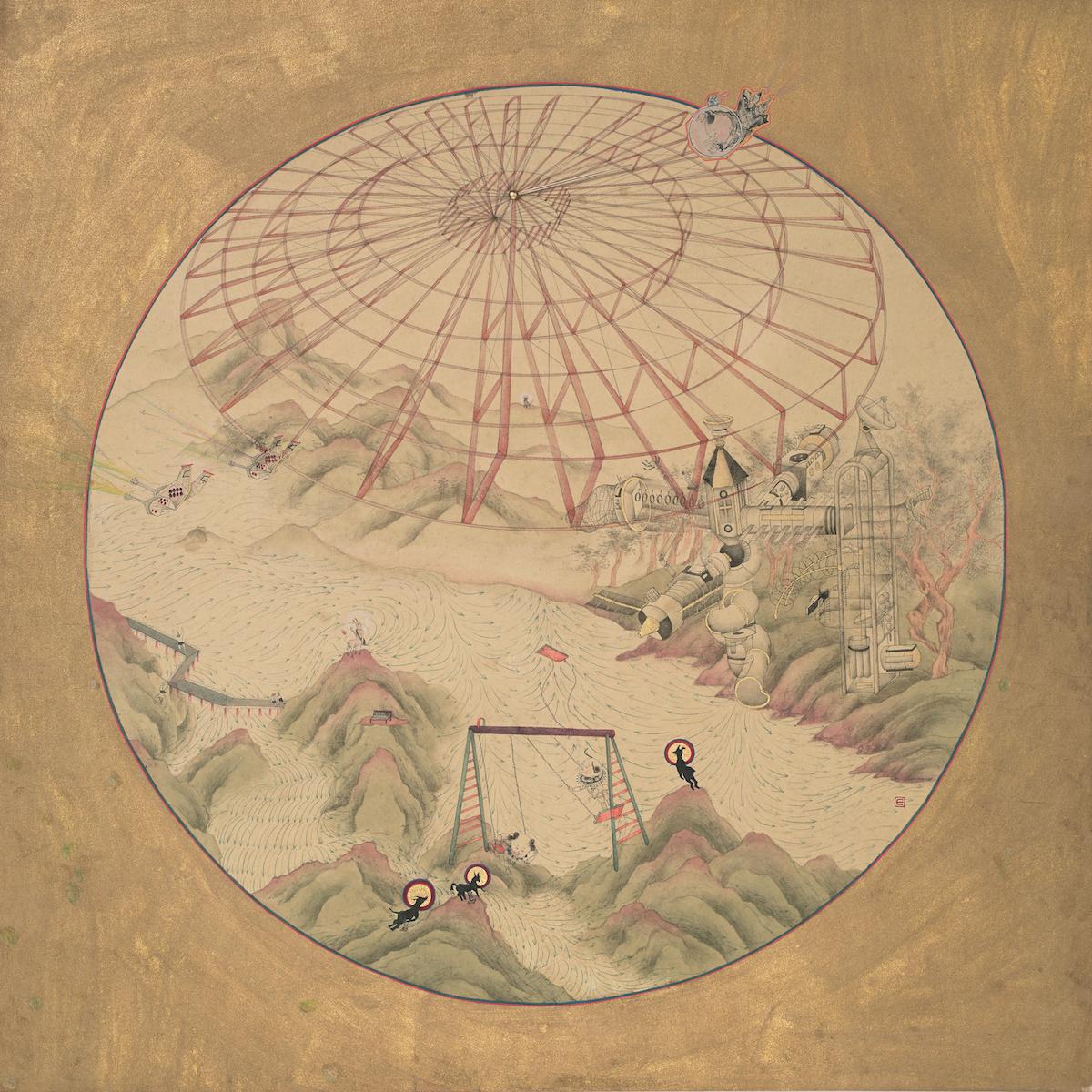 Leading October's art extravaganza are the duo fairs founded by art curator Calvin Hui, which together will be occupying 10,000sqm of exhibition space in HKCEC this month. Fine Art Asia, recognised as an annual highlight of the world's fine art calendar, will be showcasing some of the most outstanding works that trace their cultural history back to over 5,000 years ago, from ancient Chinese art all the way to contemporary works. Think stunning fine jewellery, antique timepieces, sculptures and paintings.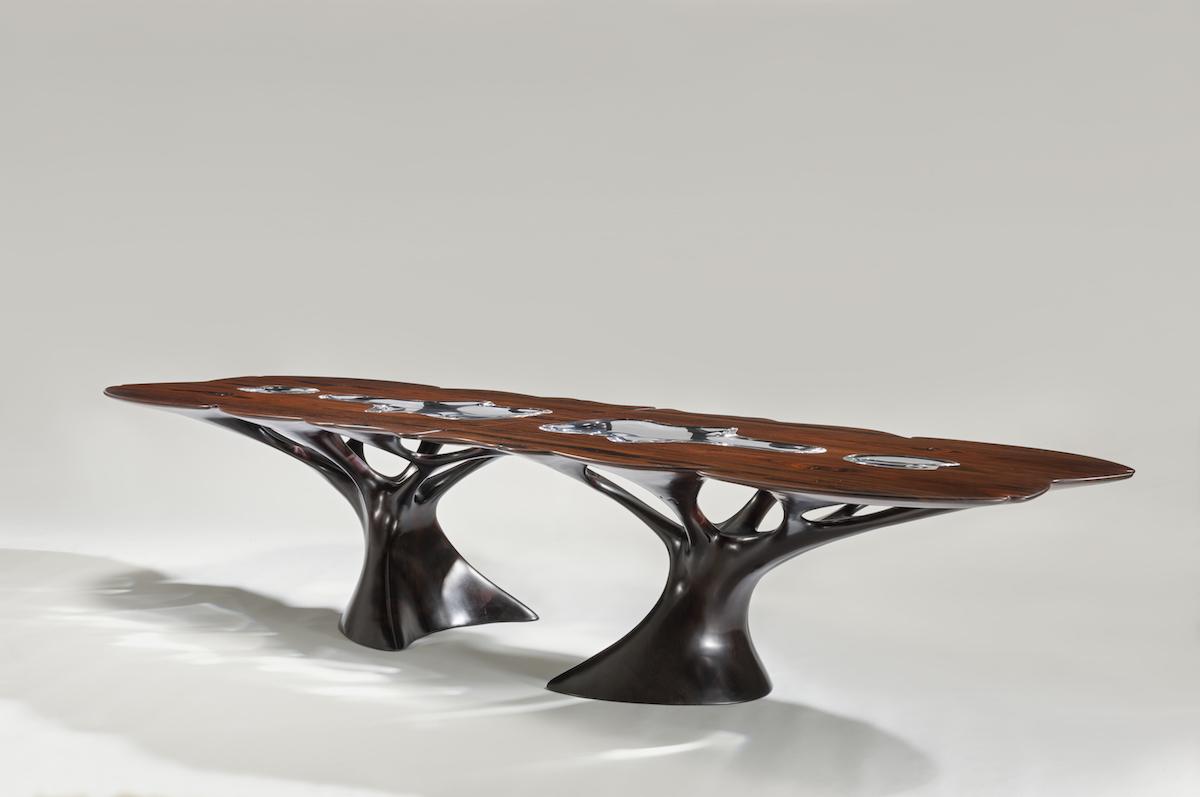 Over on the other side of the hall, held concurrently is younger sister Ink Asia, which was founded only in 2015 but has already made a name for its unique contribution to and preservation of the age-old traditional medium. Alongside works from Asian and international galleries – including a London gallery that will be presenting a solo exhibition of the ink works by Paris-based Chinese artist Li Chevalier – the fifth edition will also welcome a photography section for the first time.
October 4 - 7. Hall 3CDE, Hong Kong Convention and Exhibition Centre, Wanchai.
Butler & Wilson Pop Up Store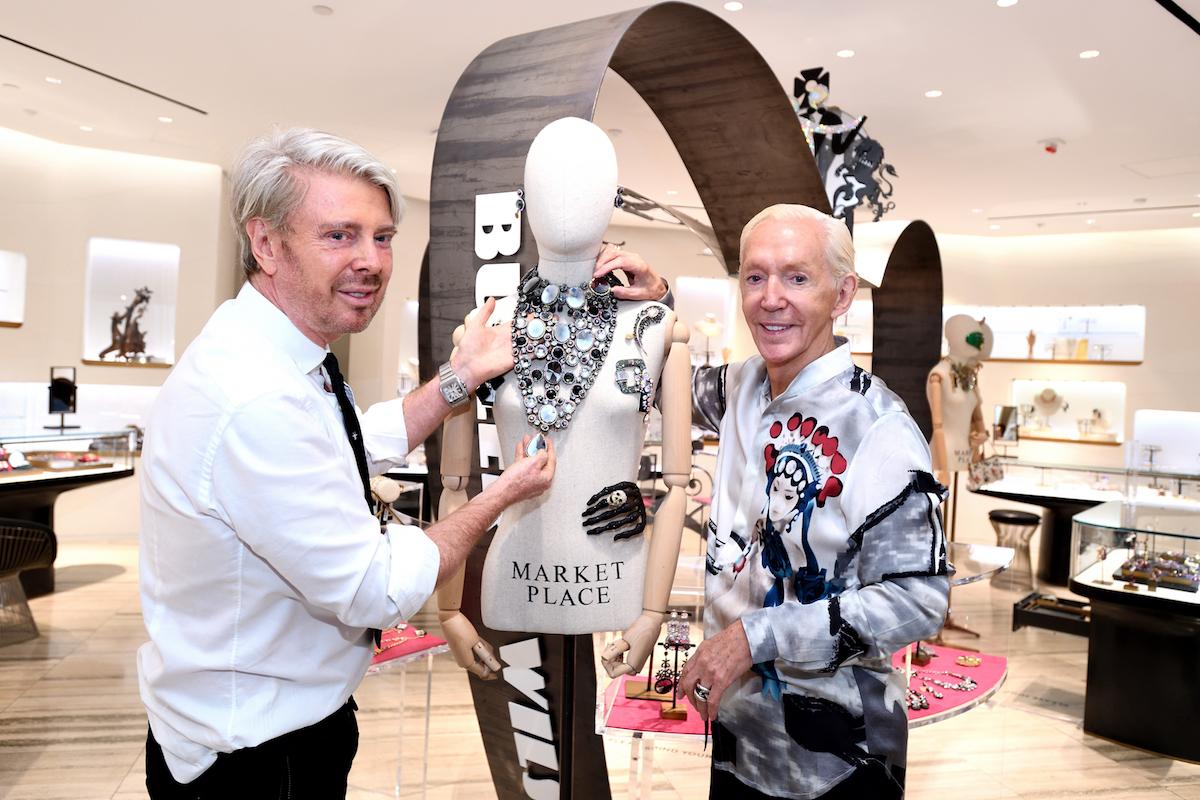 Renowned for crafting exquisite custom pieces for the likes of Princess Diana and Kate Middleton, acclaimed jewellery designer Simon Wilson of Butler & Wilson descended onto the city's IFC mall last week to personally unveil an exclusive pop-up store at Lane Crawford.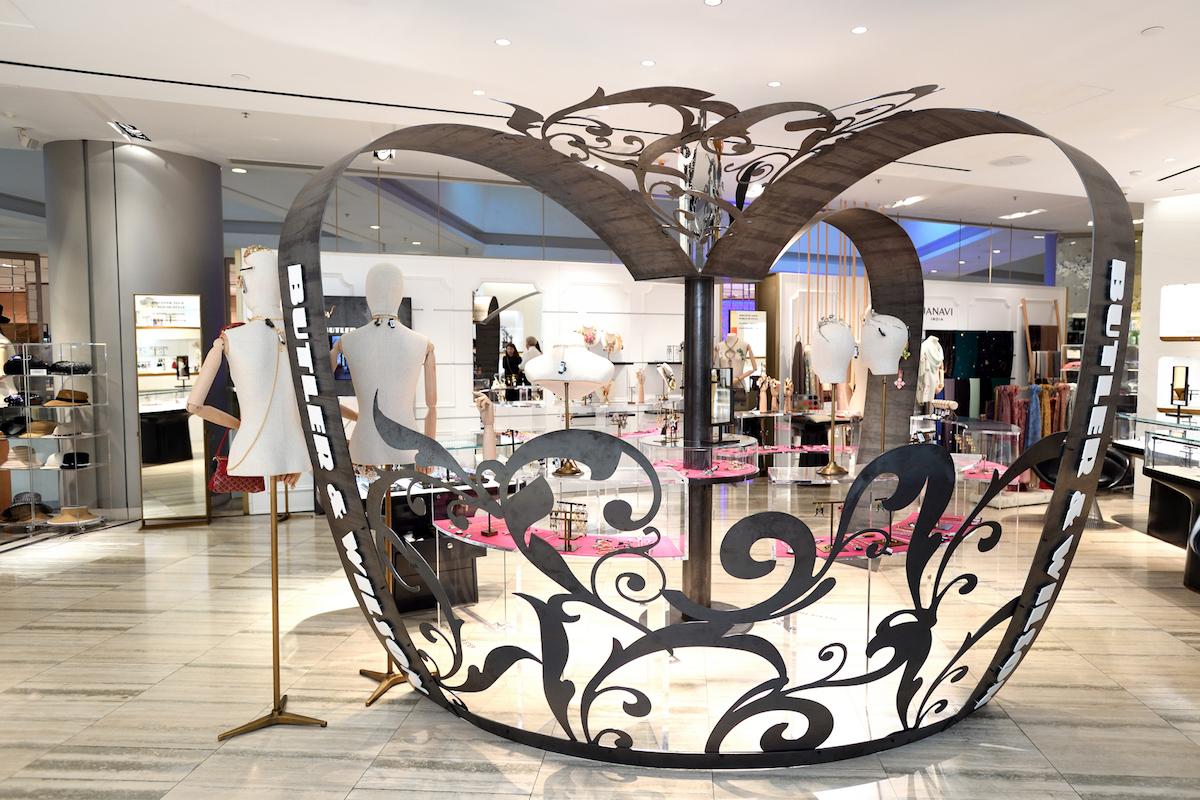 Designed with elements of its London flagship in mind, the pop-up store will be showcasing a retrospective collection of its most iconic pieces alongside some of its more current designs – among which includes the specially-crafted brooch "Dancing Couple" to mark the jewellery house's 50th anniversary.
From now until October 26. IFC Mall, 8 Finance St, Central.
Erwin Wurm's Hot Dog Bus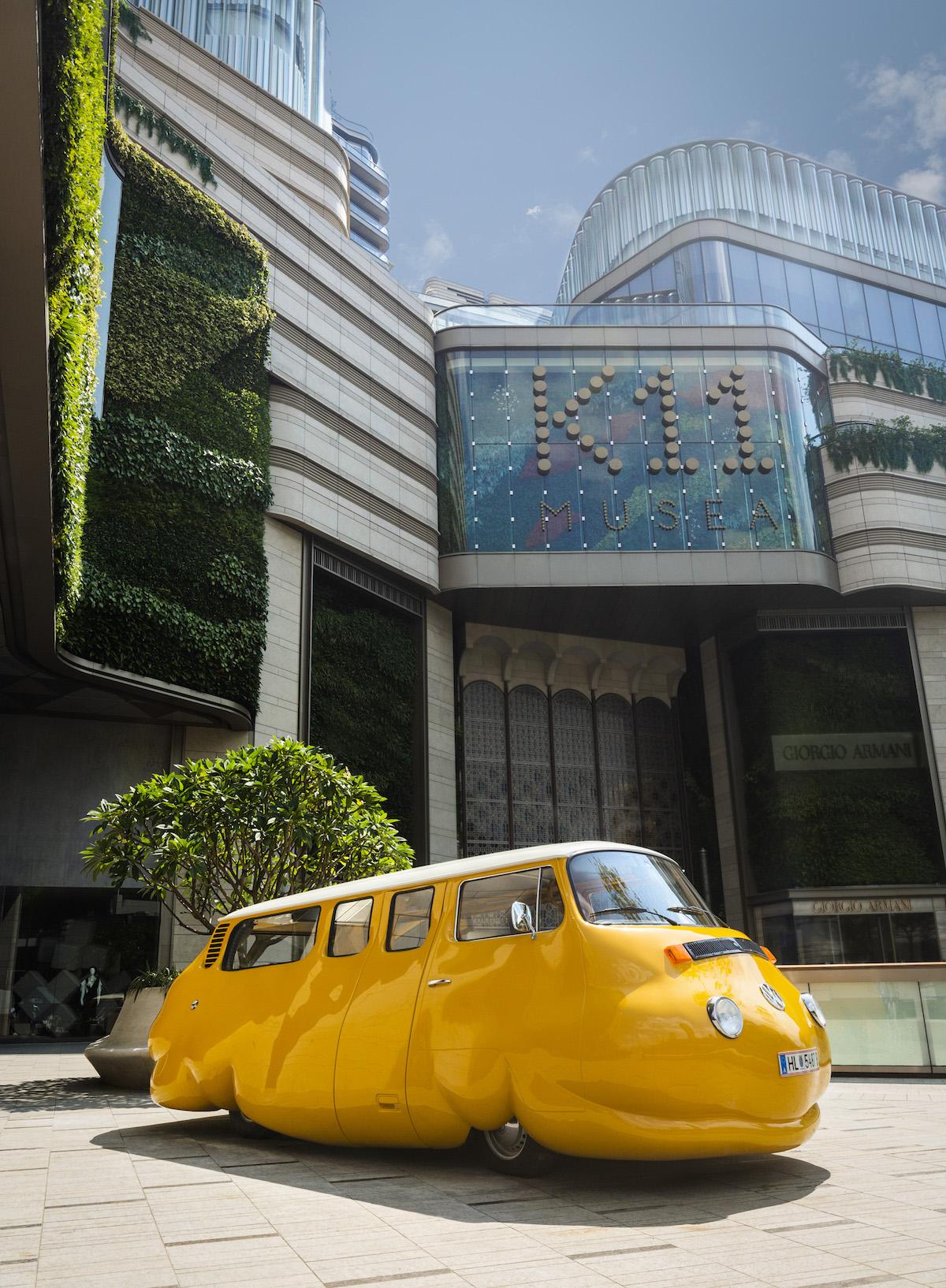 Those paying a visit to the newly unveiled cultural mecca K11 Musea might encounter a certain mustard-hued cartoonish vehicle parked along the Victoria Dockside harbourfront. The striking public sculpture aptly titled Hot Dog Bus is the work of Austrian artist Erwin Wurm, who created this ambitious and interactive installation as part of his series of supersized everyday objects to facilitate cultural exchange.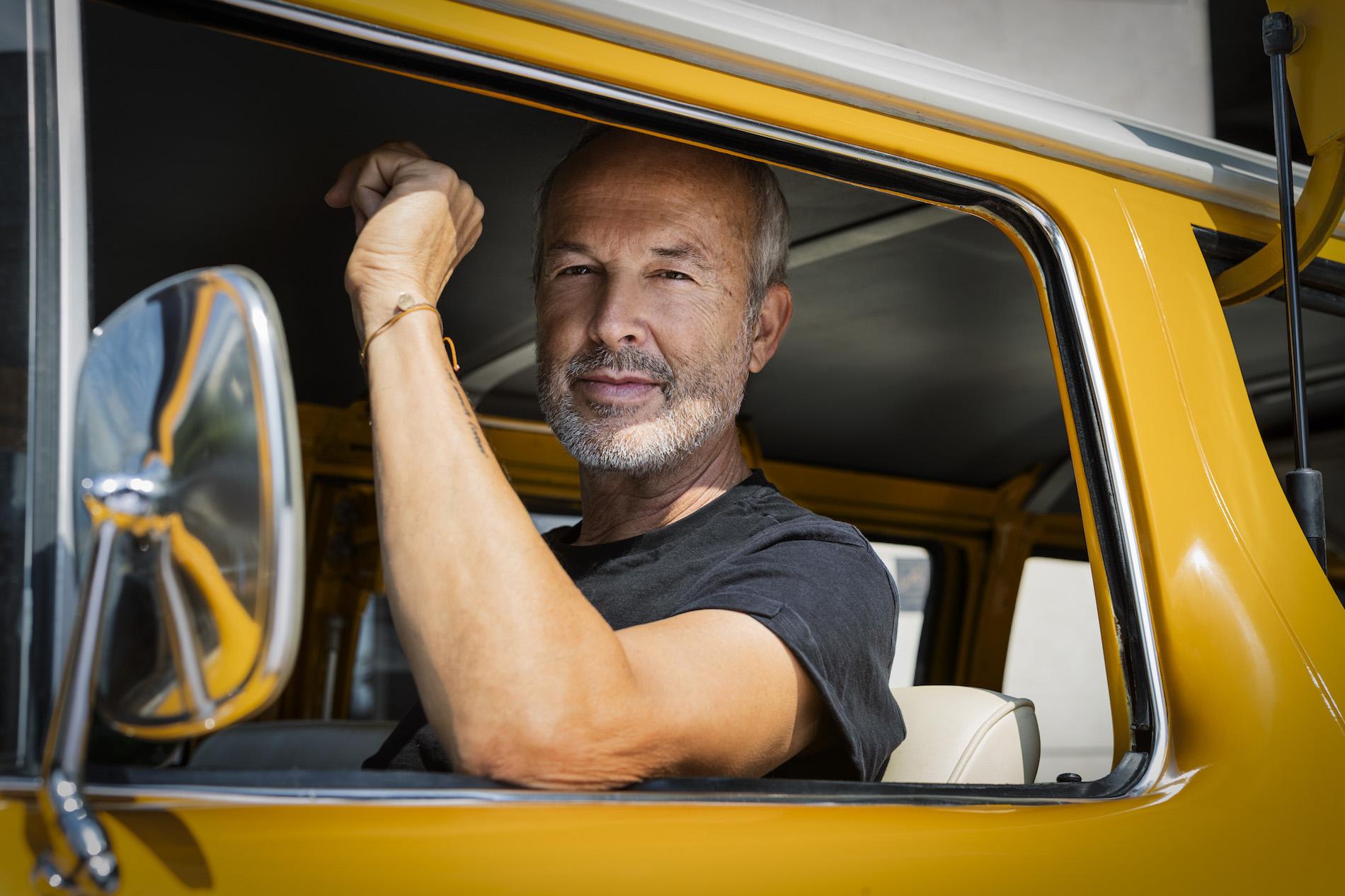 "Hot Dog Bus is a participatory piece of art, as I always want my work to give people the opportunity to interact with it," says Erwin. The work will simultaneously operate as a hot dog stand, serving up freshly made hot dogs, vegan snacks and drink options created in collaboration with The Butchers Club and plant-based grocery cafe Green Common.
September 27 - October 27. Next to Sunken Plaza, K11 MUSEA, 18 Salisbury Road, Tsim Sha Tsui, Hong Kong.
See also: Maximum Impact: The Past and Present Interweave at John Anthony