Raising the curtain on its 13th edition this week at Berkeley Square, PAD London continues to be an unmissable fixture of the international art and design calendar – inspiring collectors, art consultants, museum experts, design practitioners, and the public alike.
PAD fairs are meticulously curated, juxtaposing contemporary and modern design with decorative arts, modern art with antiques, jewellery and tribal art from Paris, London, Geneva and Monaco.
The first edition was launched in Paris, 22 years ago by Parisien art dealer Patrick Perrin. This year, the 13th edition of PAD London brings together 68 leading international galleries, with 11 galleries participating for the first time: Anna Hu Haute Joaillerie (Paris, Hong Kong, Taipei), Boghossian (London, Hong Kong, Gstaad, Geneva), Fabio Salini (Rome, London), Portuondo (Paris), SIDE Gallery (Barcelona), Southern Guild (Cape Town), Taffin (New York), Thomas Fritsch - Artrium (Paris), The Beautiful Watch (Paris), Todd Merrill Studio (New York) and WA Design (Paris).
Here are our picks of the show's highlights.
Southern Guild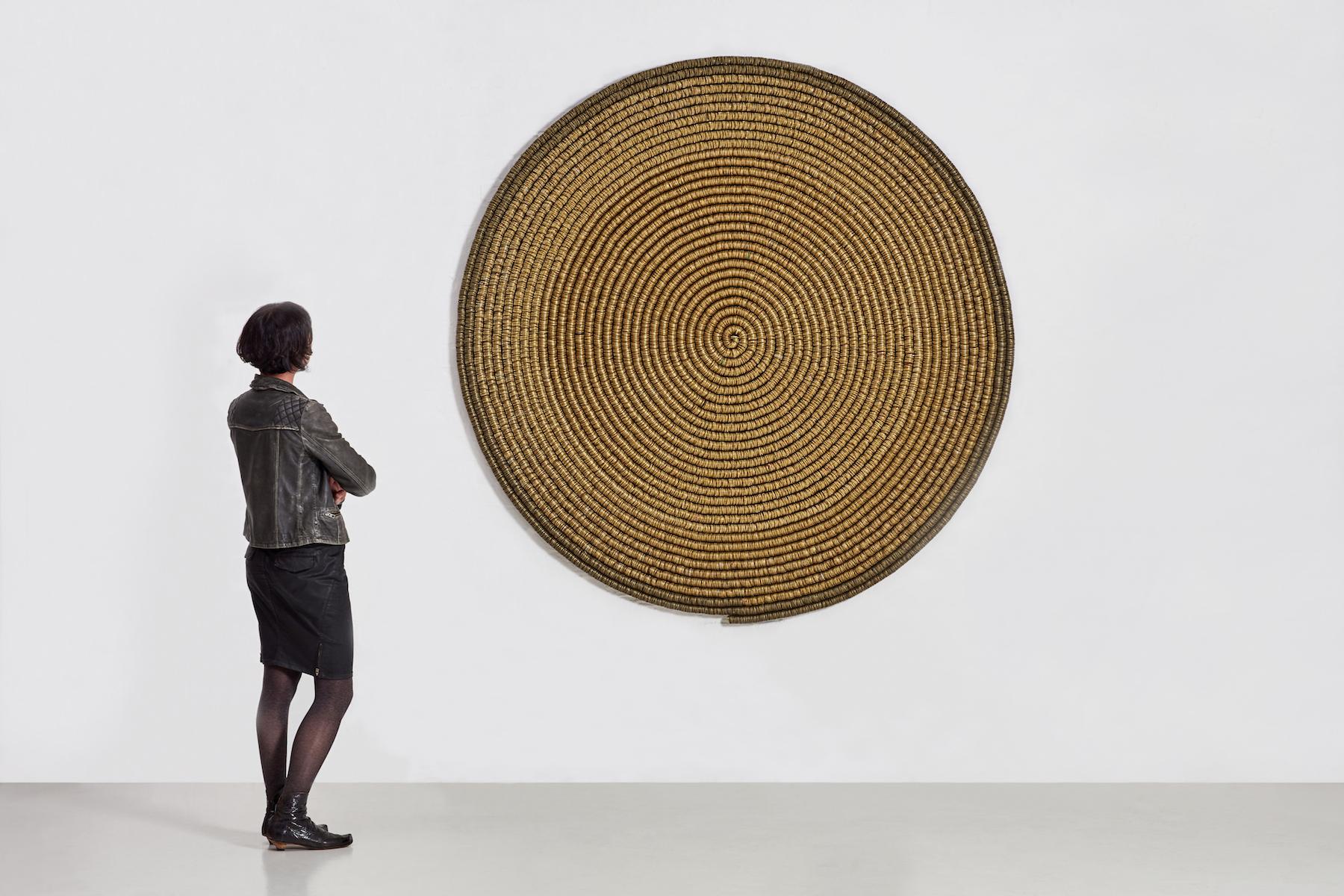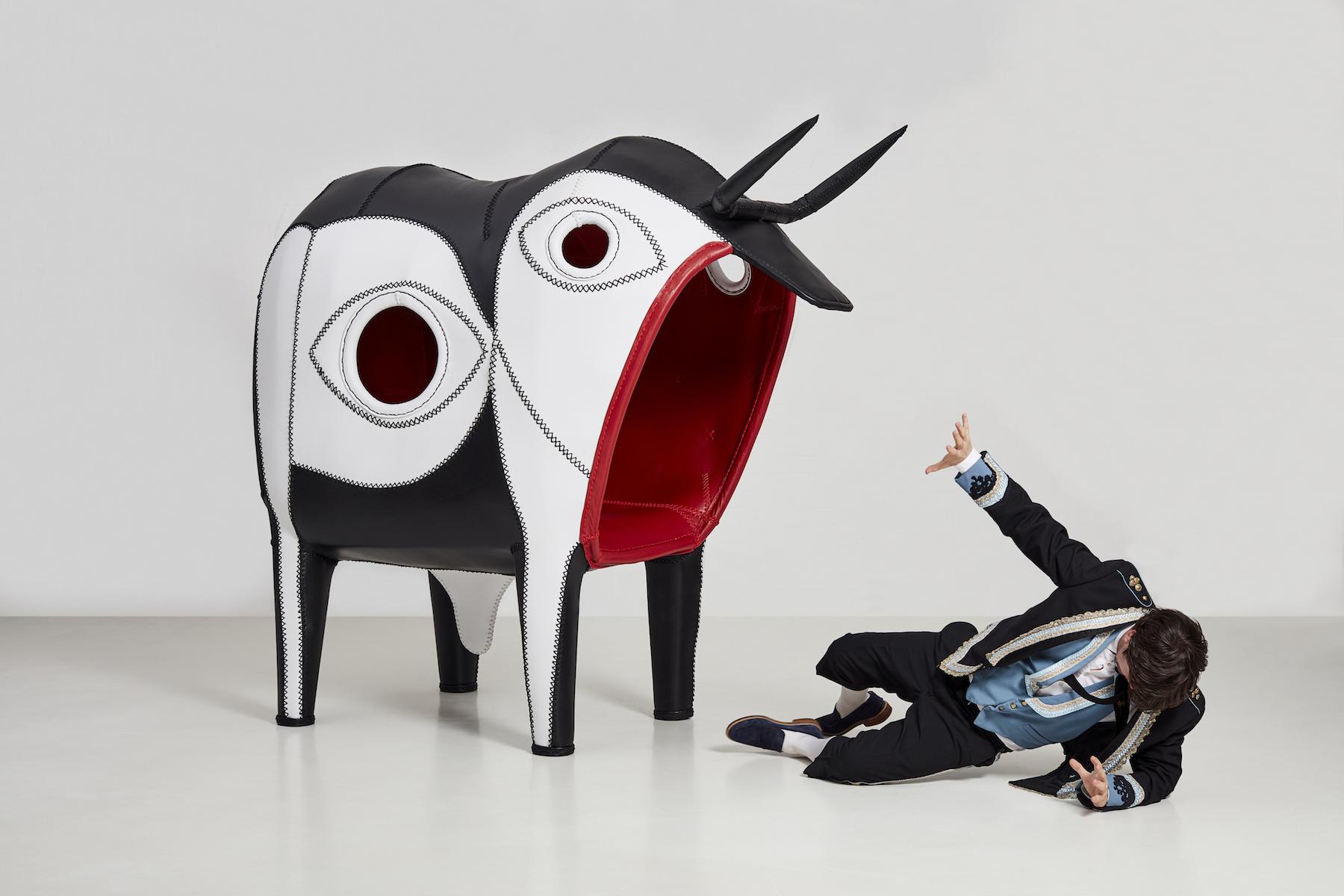 Cape Town's Southern Guild Gallery commissions, produces and exhibits contemporary collectible design by some of the most compelling talents in South Africa, pioneering collectible design on the continent and propelling its artists and designers to make original work that is distinctly African and globally relevant.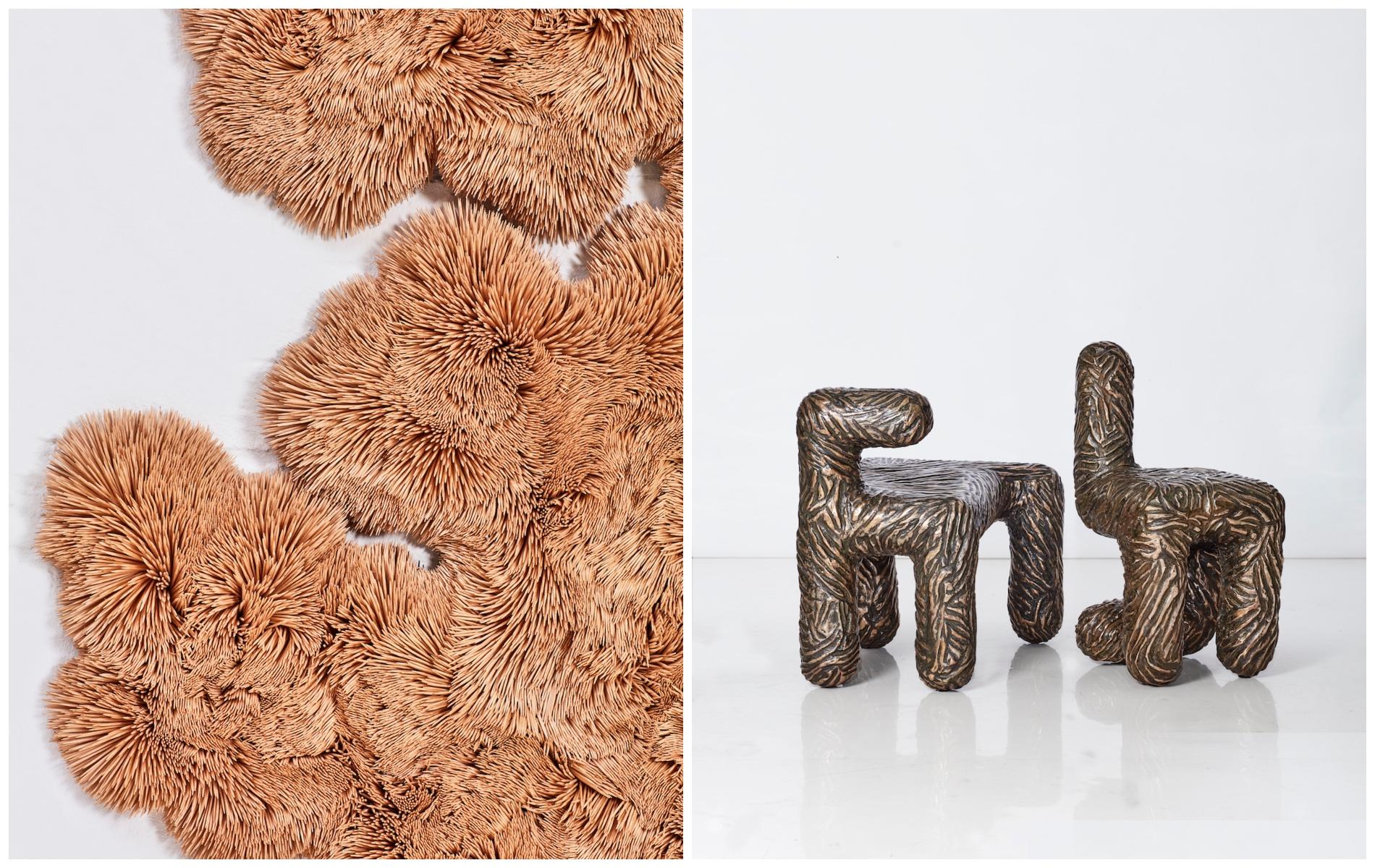 For its inaugural appearance at PAD London, Southern Guild gallery will unveil a new body of work by celebrated ceramicist Andile Dyalvane, 'Samurai' by figurative sculptor Justine Mahoney and Stanislaw Trzebinski's fantastical-sculptural works. Also on show will be creations from blacksmith and tool-maker Conrad Hicks, Zizipho Poswa, a Cape Town-based ceramicist whose large-scale, collectible work takes inspiration from her own narrative as a Xhosa woman and artist living in contemporary South Africa, and works by Atang Tshikare, a multidisciplinary creative based in Cape Town, who has specialised in sculptural furniture since 2016. Chris Soal's tactile wall art meanwhile demands for you to touch it while Porky Hefer's surreal black, white and red leather bull, part of his series of sculptural seating pods, lures you into its nest-like red mouth.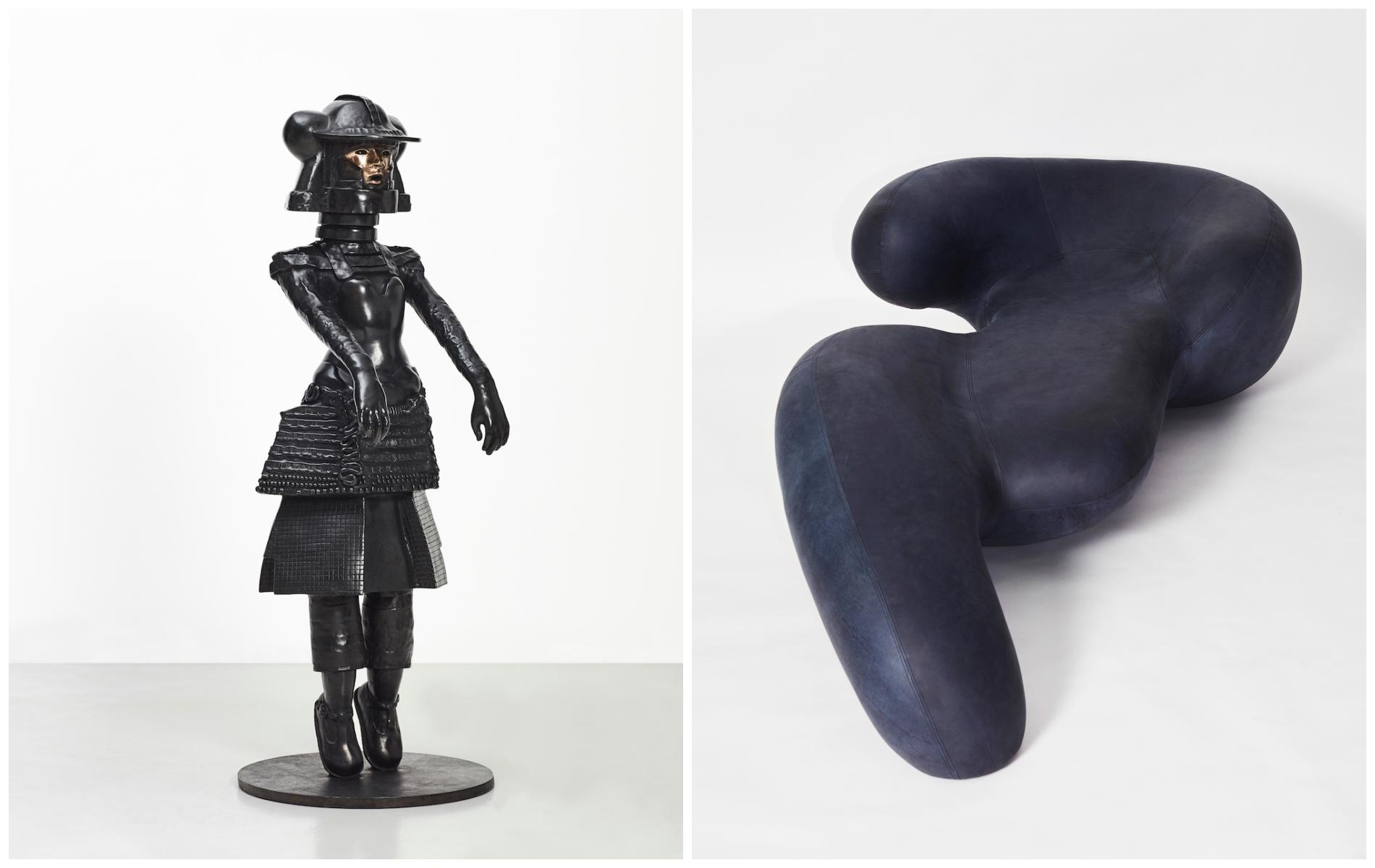 Last but definitely not least, the gallery will showcase South African rising fashion talent Rich Mnisi's first piece of furniture titled 'Nwa-Mulamula Chaise,' gorgeously curvaceous, sculptural and functional.
Carpenters Workshop Gallery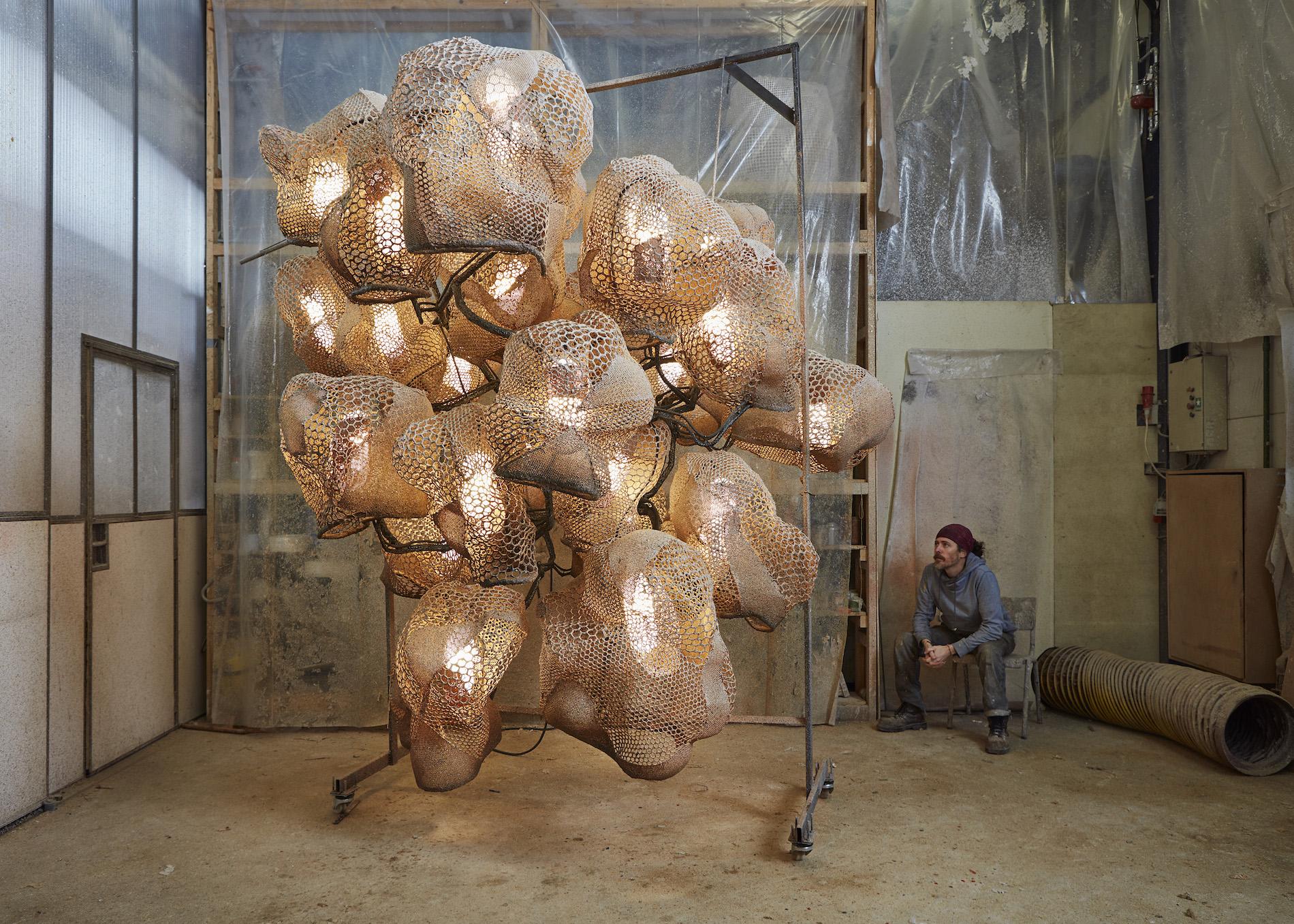 Carpenters Workshop Gallery, with presence in London, Paris, New York and San Francisco, will premiere a monumental new chandelier by Spanish designer Nacho Carbonell, whose cocoon-like tactile, and fantastical, lighting sculpture the 'Big Round Chandelier' takes centre stage alongside Rick Owens' striking Double Bubble sofa.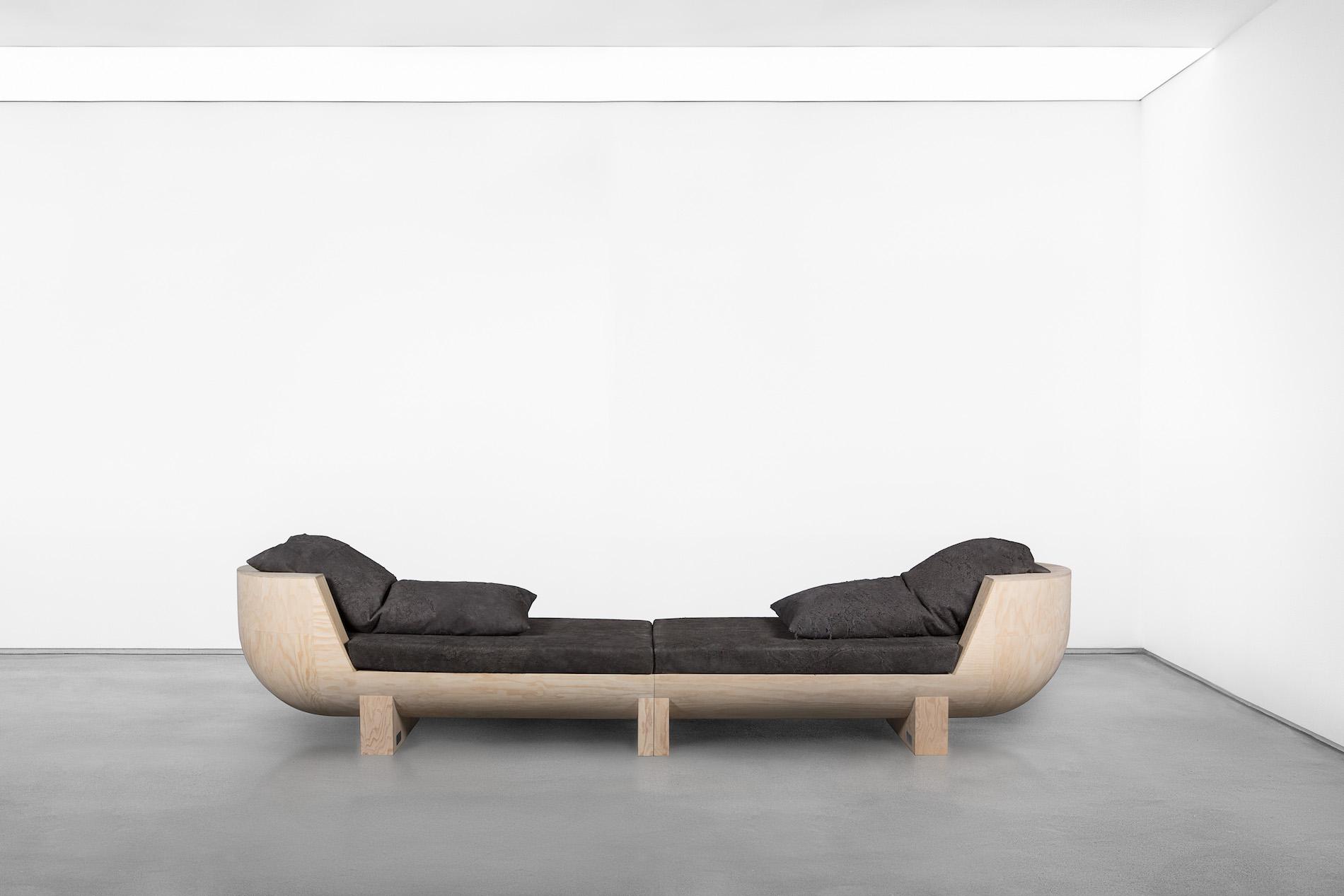 Gallery Yves Gastou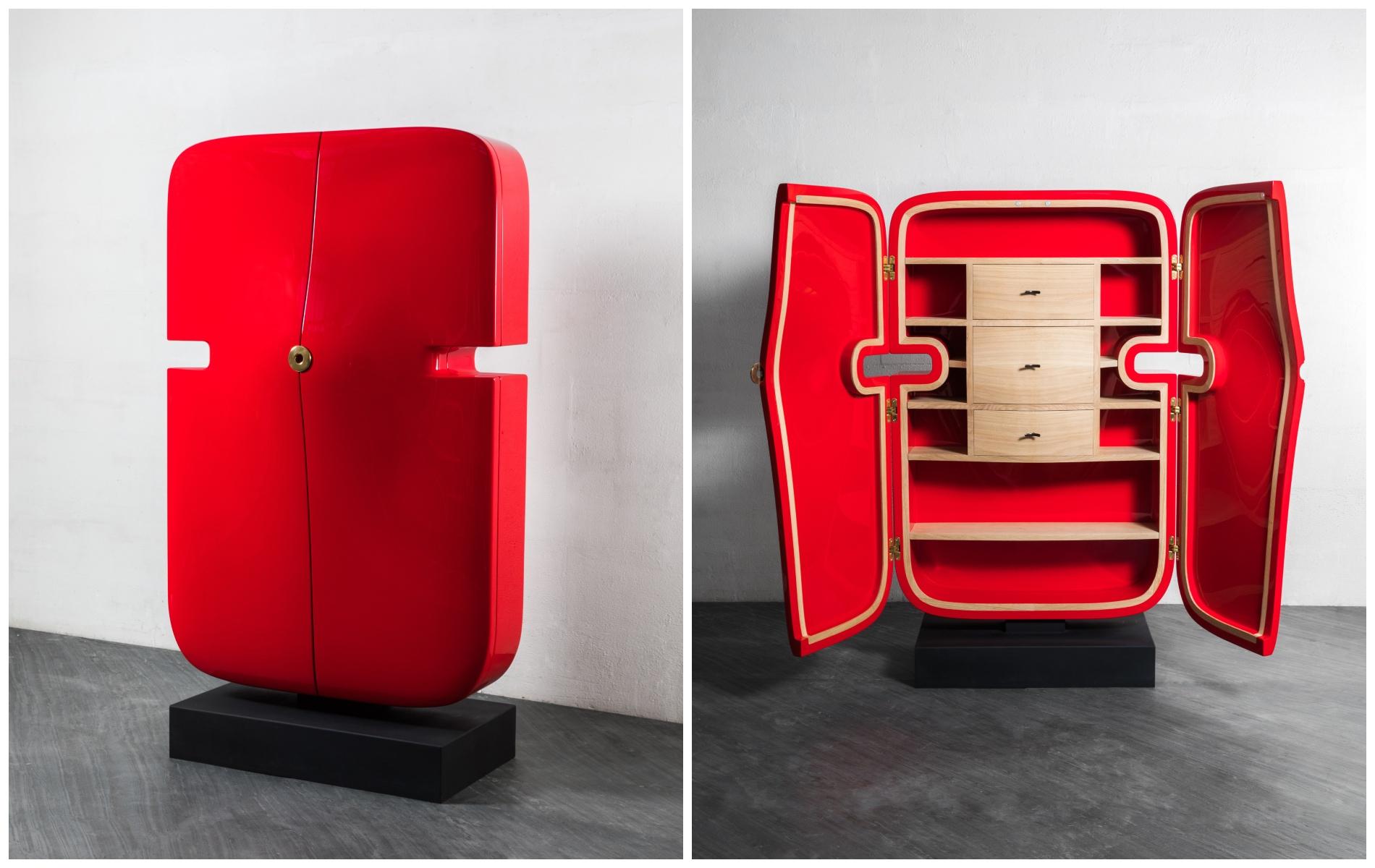 Look out for the playful Cyclade cabinet, circa 1970 by French painter and sculptor François Cante-Pacos, with its smooth surfaces, supple volumes, and curved lines. This two-doored rectangular cabinet is constructed from walnut wood with red lacquer and brass handles; the base is covered in anthracite metal. It has been referred to as evoking the full hips of a mother goddess. Keep your eyes peeled too for the 'Fond Bleu' console by Adrien Millot.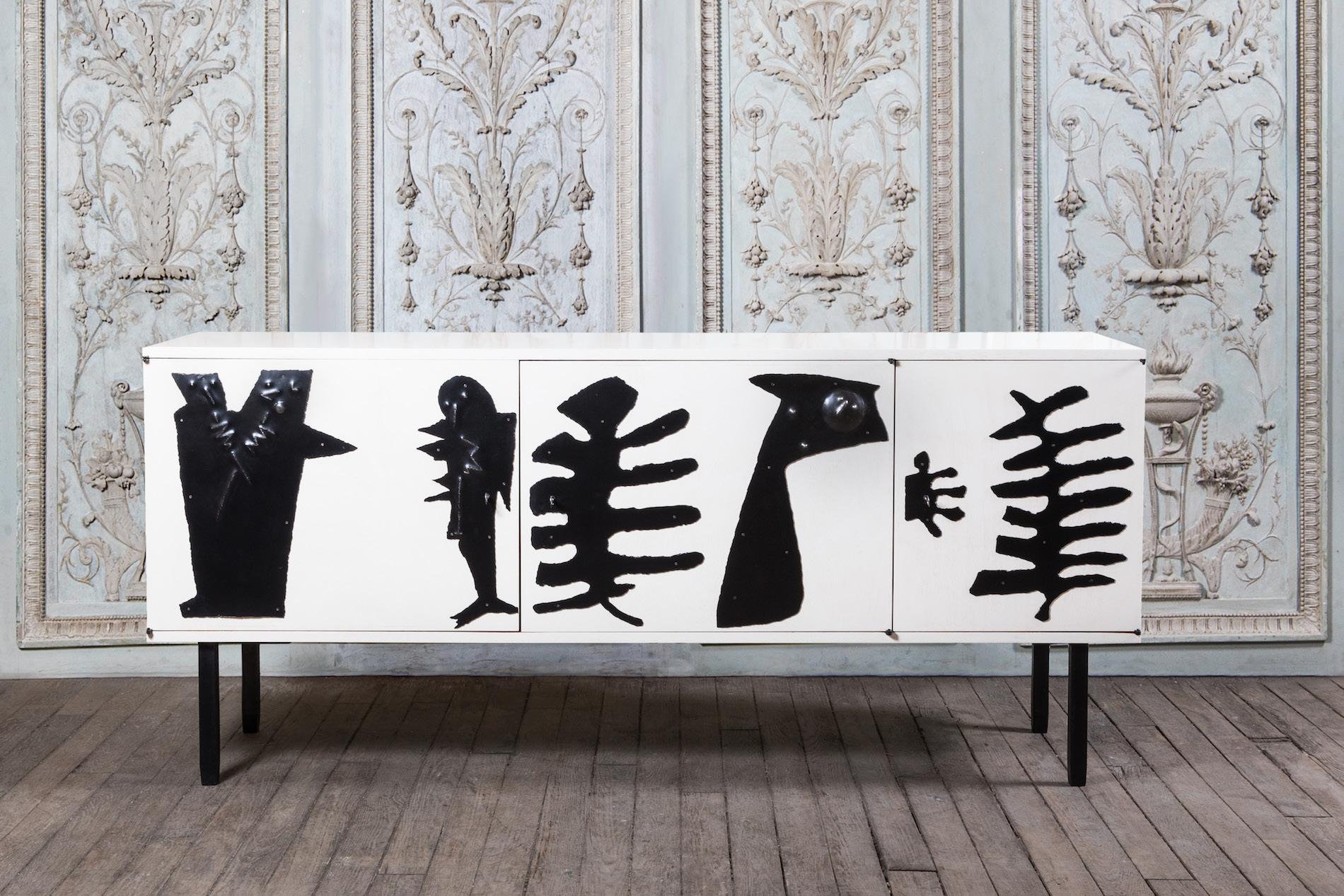 Side Gallery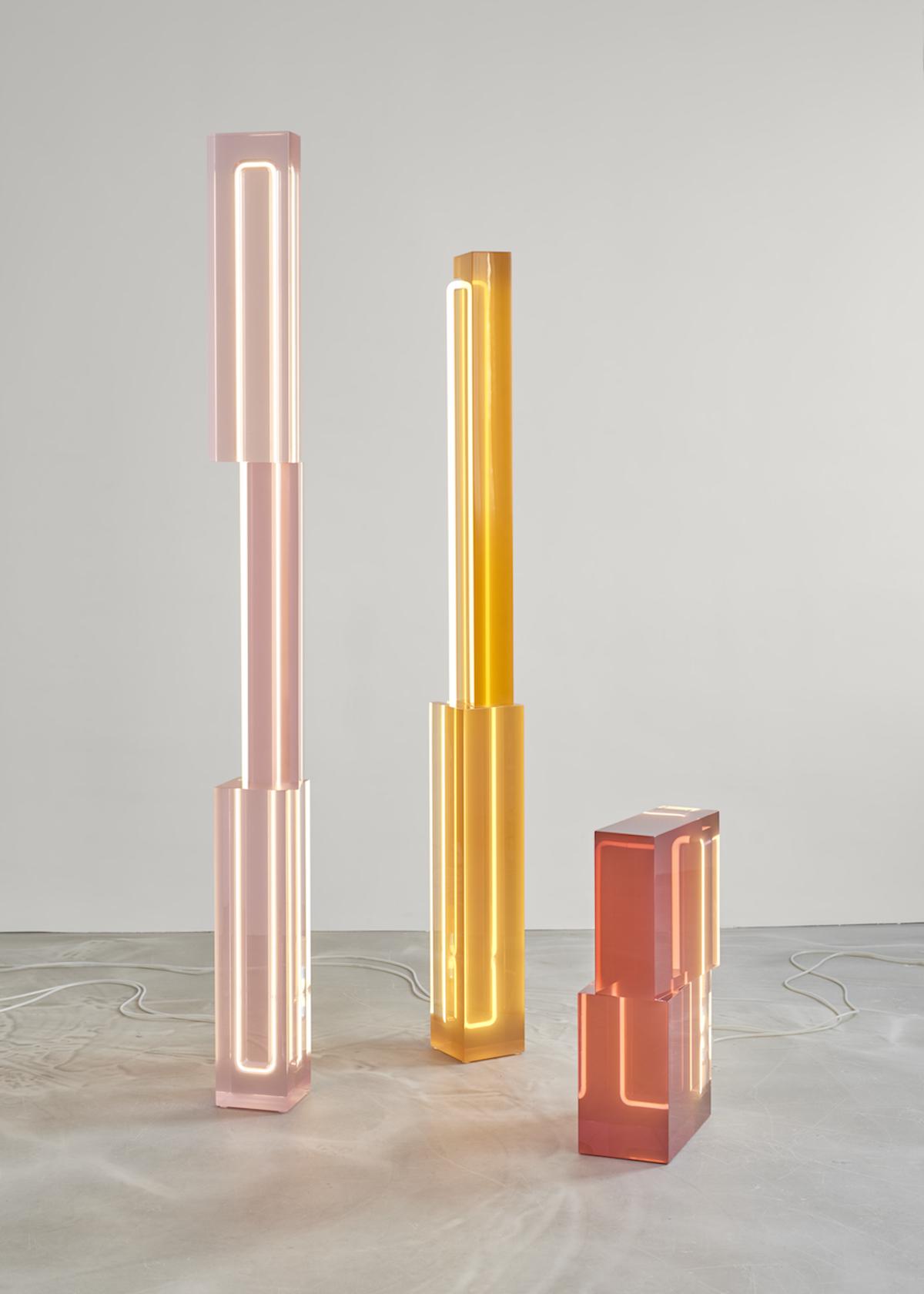 Based in Rotterdam, Sabine Marcelis is a New Zealand-born designer who approaches design in a refreshing, modern, and innovative way. The Totem lights are a continuation of the designer's fascination with the interaction between light and cast resins and are a new, genuinely 3-dimensional evolution of her past explorations on the theme.
The series is made up of several stacked translucent resin volumes that are slightly rotated on a central axis. The carved-out void where the neon light is inserted allows for a multifaceted play between the twisted planes of polished resin and light reflections. Every angle of the lights offers a unique visual experience.
Gallery Fumi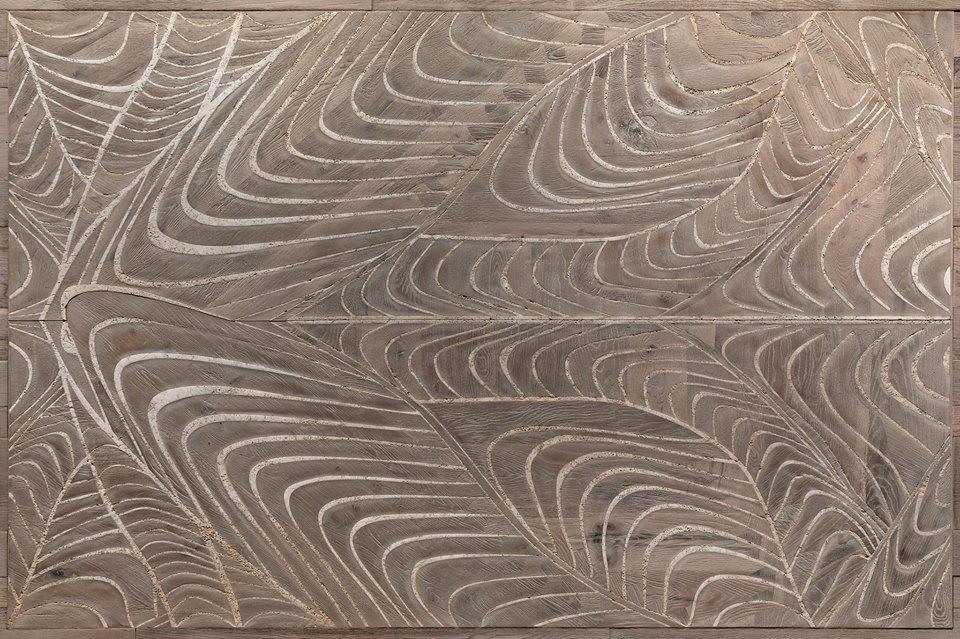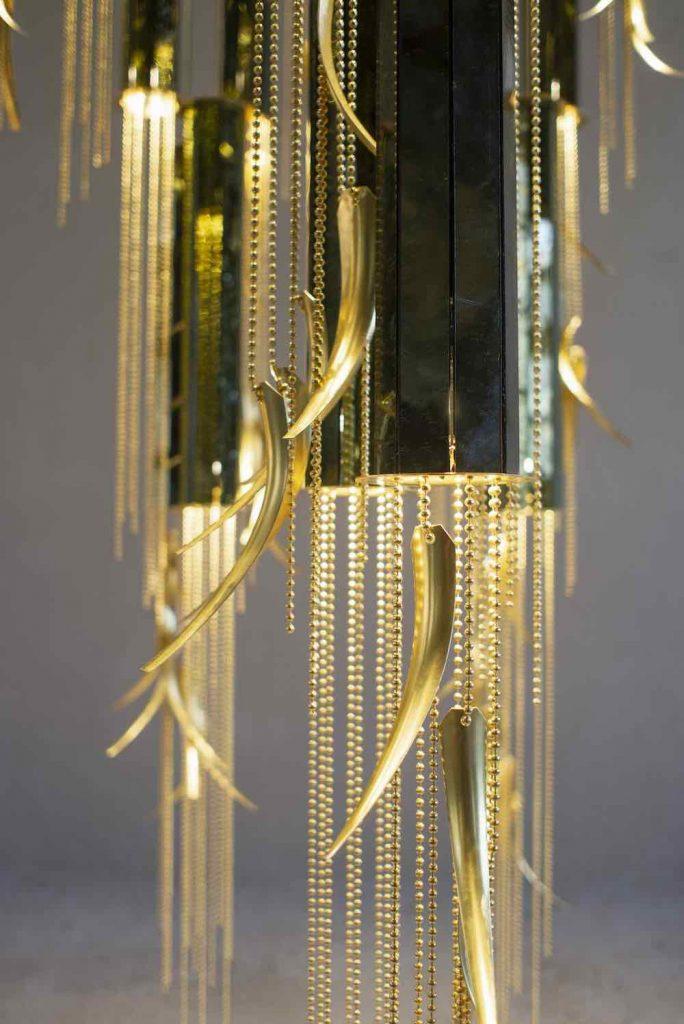 The London-based gallery spotlights Italian designer and master of traditional marquetry Francesco Perini with his new Incon-tro Rug alongside Sam Orlando Miller's new and most ambitious light sculpture to date, created with jade green mirror and hand-cut bronze. Here you will also find Tuomas Markunpoika's Contra Naturam Bookshelf II created in 2019 made from Tadelakt plaster and polystyrene.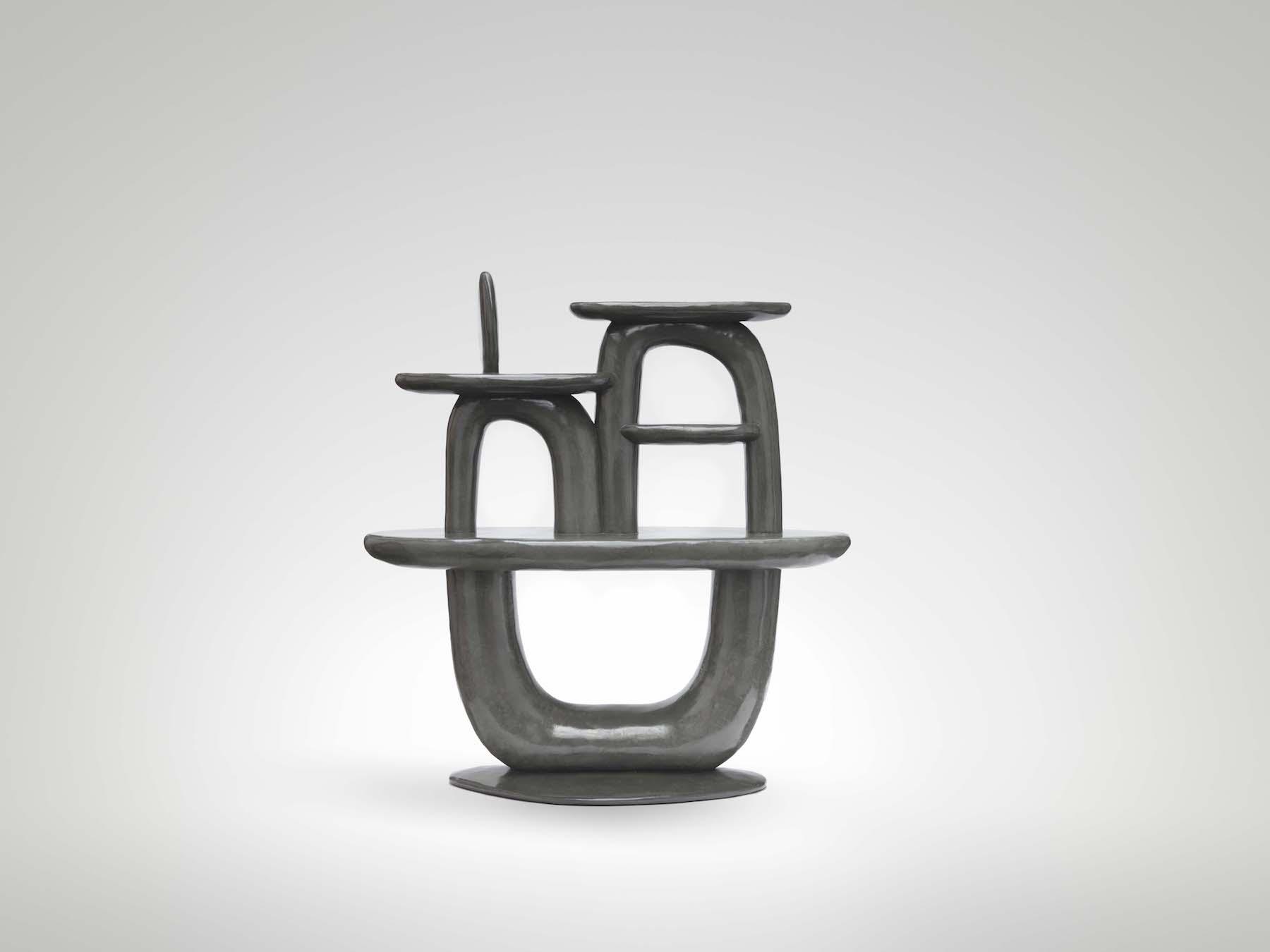 Achille Salvagni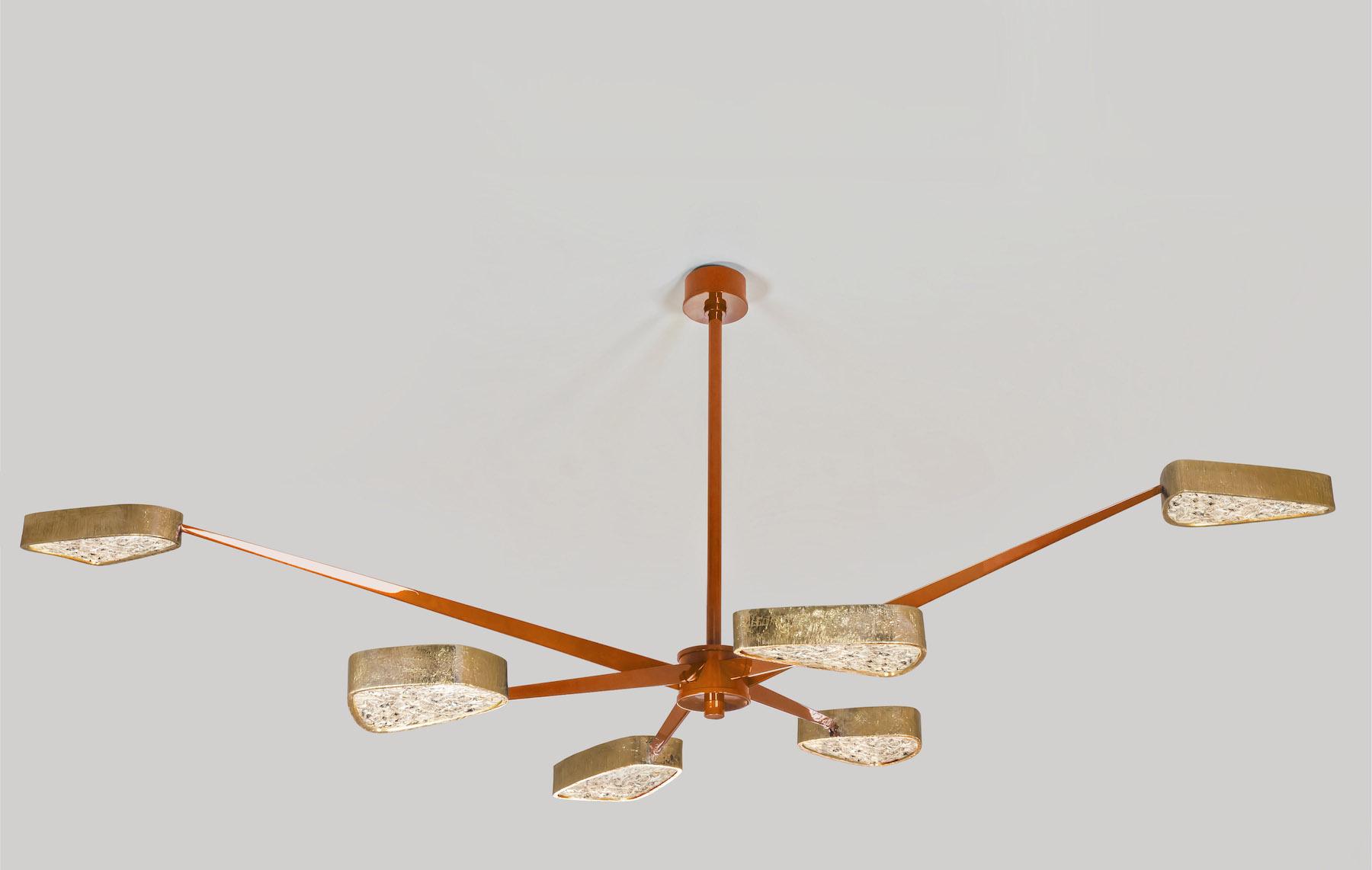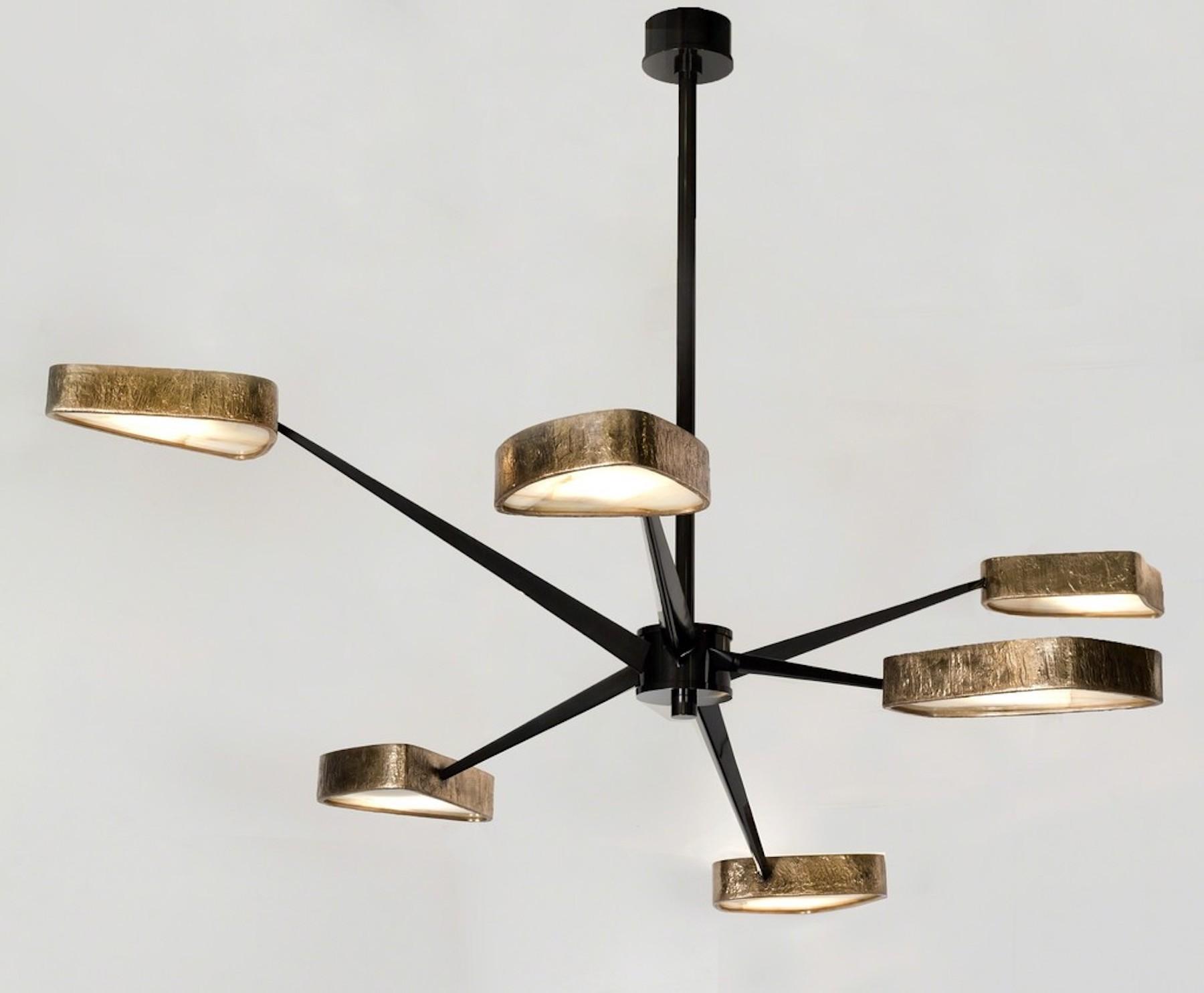 Salvagni is devoting his stand to Murano glass and will premiere a new version of his iconic Spider chandelier, Spider Laguna, a six-arm chandelier in 24ct gold-plated antiqued finish in cast bronze, coral lacquered bronze body and hand-blown Murano glass heads, and, an equally stunning bar cabinet made from ivory parchment encrusted with black Murano glass details.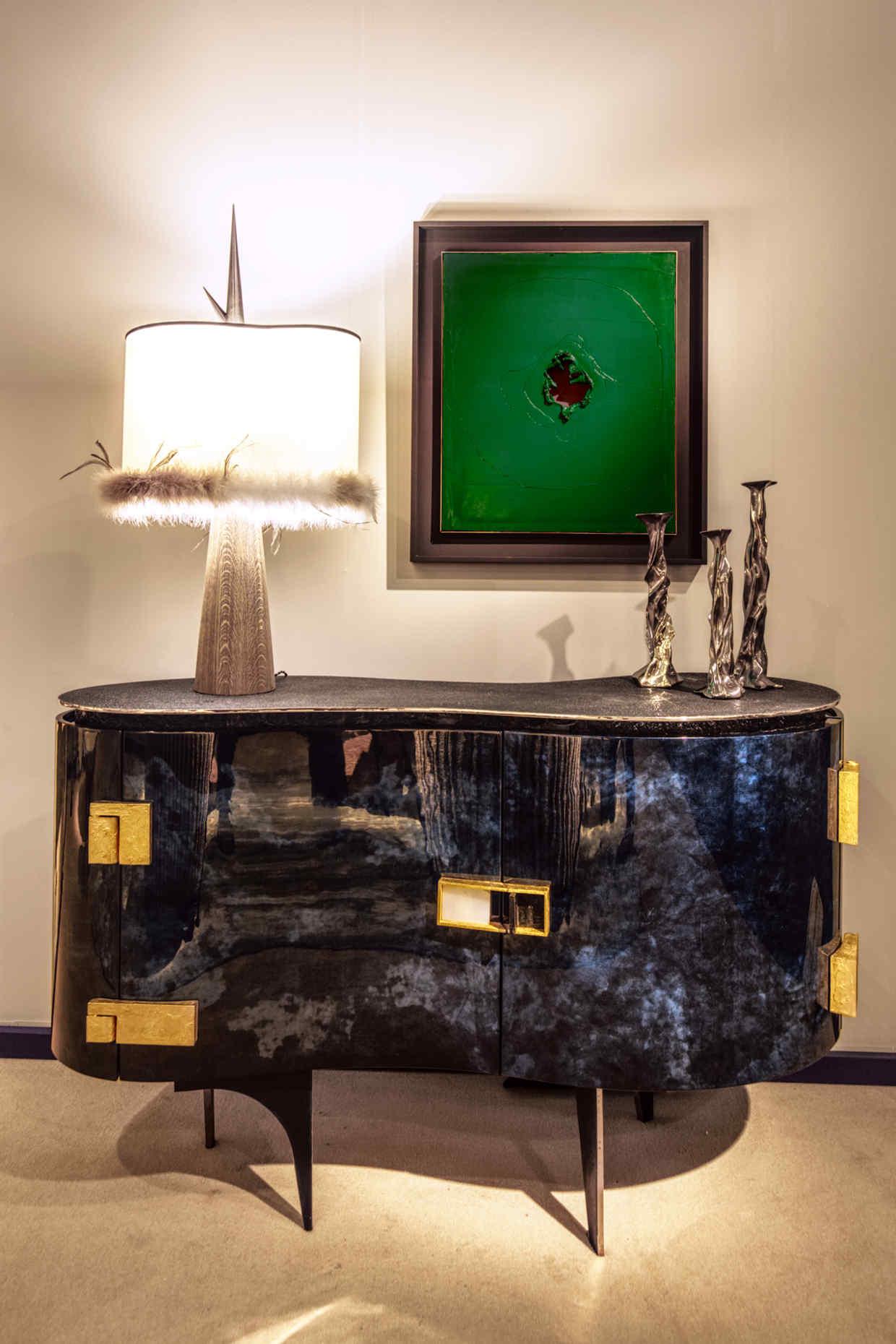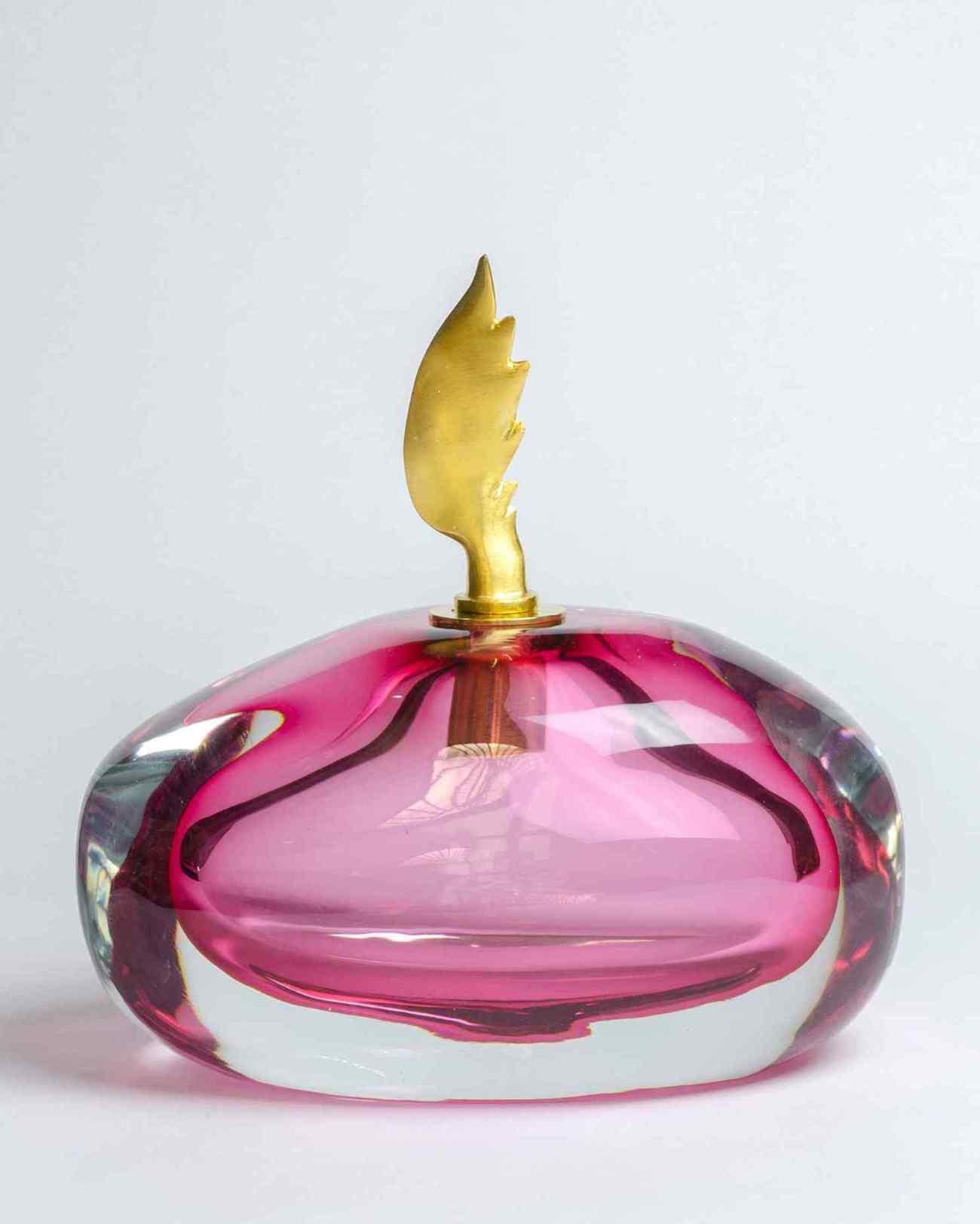 Priveekollektie Contemporary Art & Design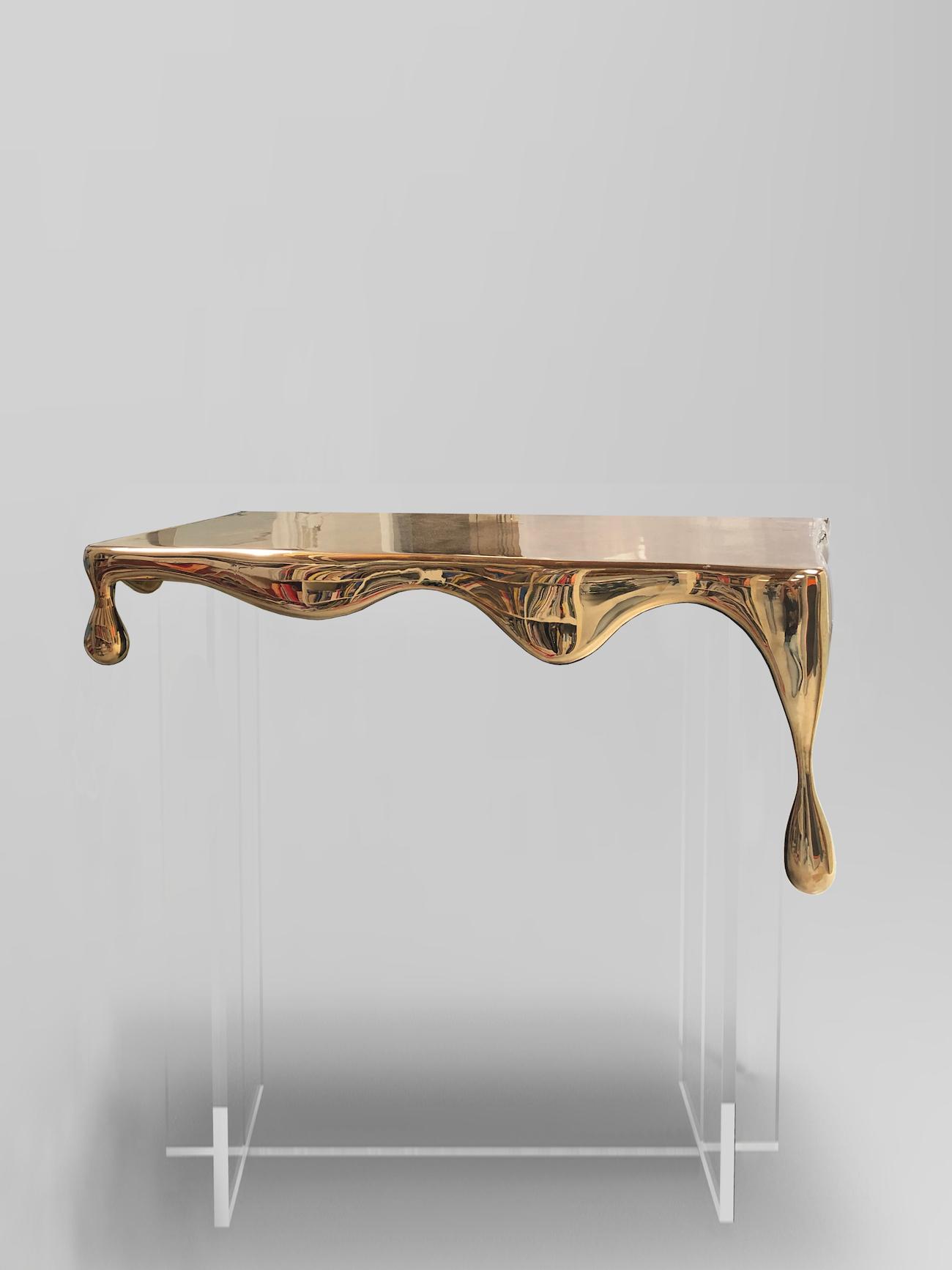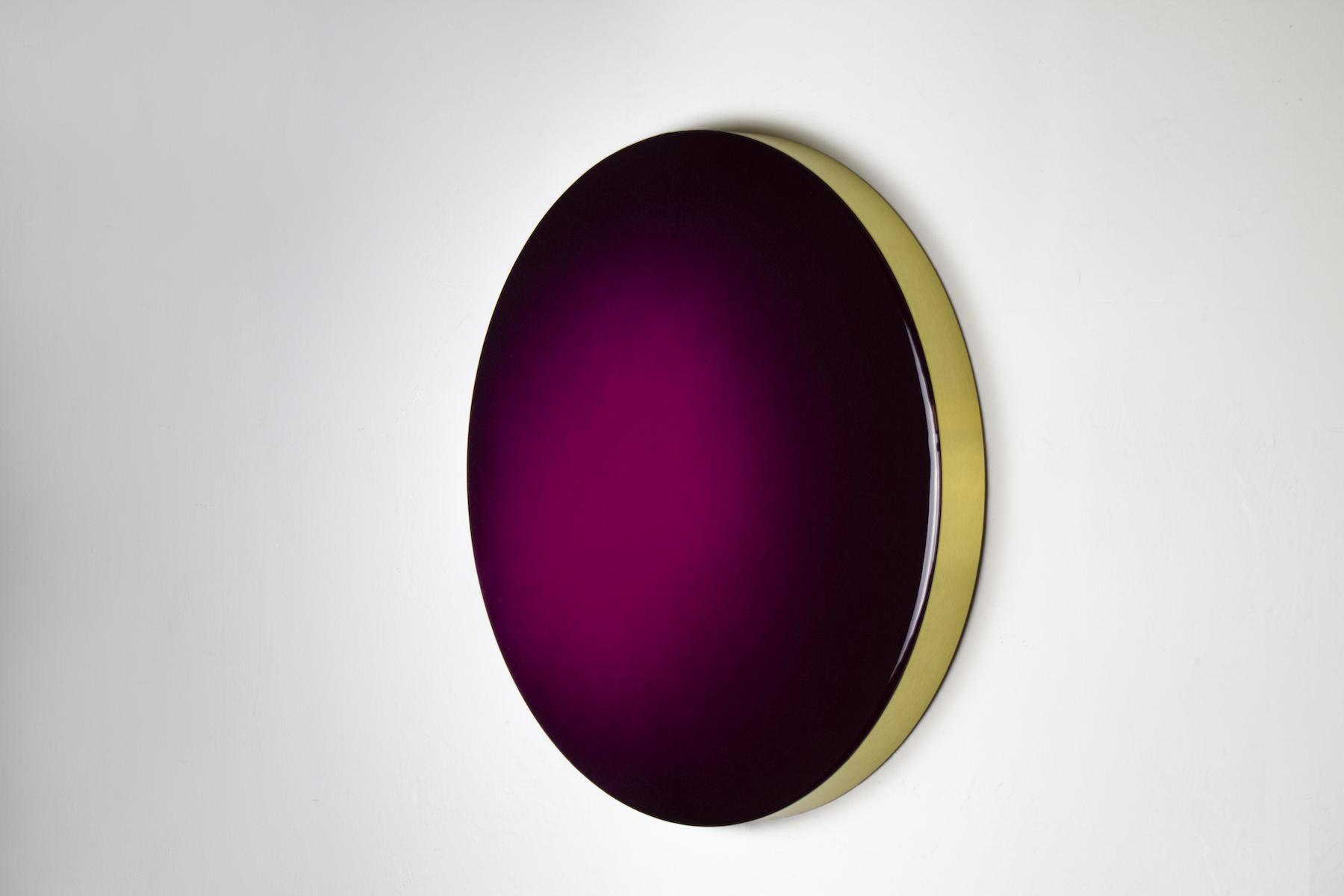 Reinier Bosch's glass console with dripping bronze that is part of his Melting Series will be on show alongside Corine Van Voorbergen's powerful Blush painting created in 2019. Made from brass, ink, pigment, and epoxy, it is sleek and elegant.
Ammann Gallery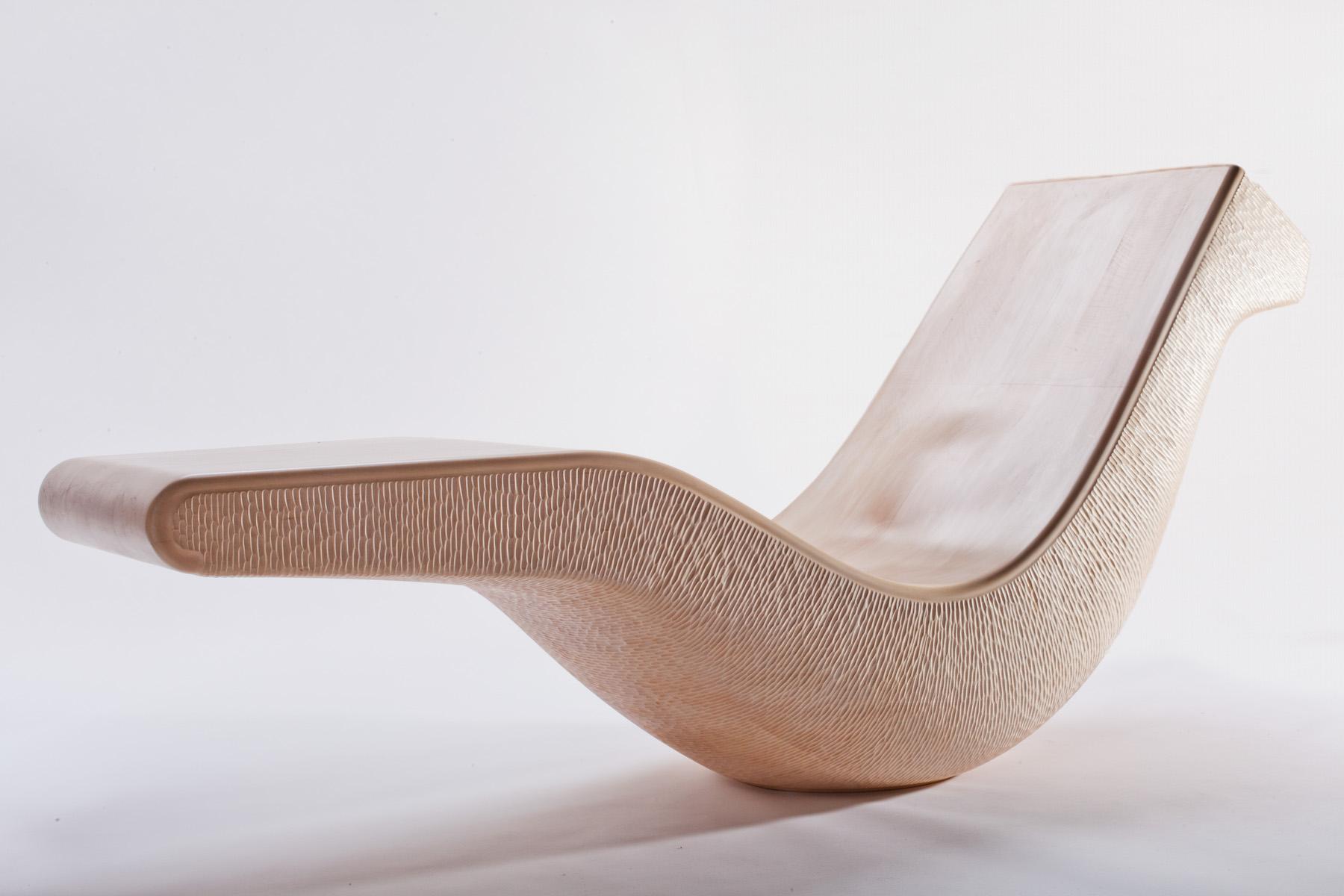 Satyendra Pakhalékuba's 'Kuba' chaise designed in 2009 is gorgeously sensual and shaped from a lime-tree with a hand-carved surface.
Galerie BSL
The Paris-based gallery will showcase Studio MVW's JinYe Console created in 2019. Intricately balanced ovals of Patagonian quartzite, Burmese marble, and brass-coloured anodized stainless steel.
Portuondo Gallery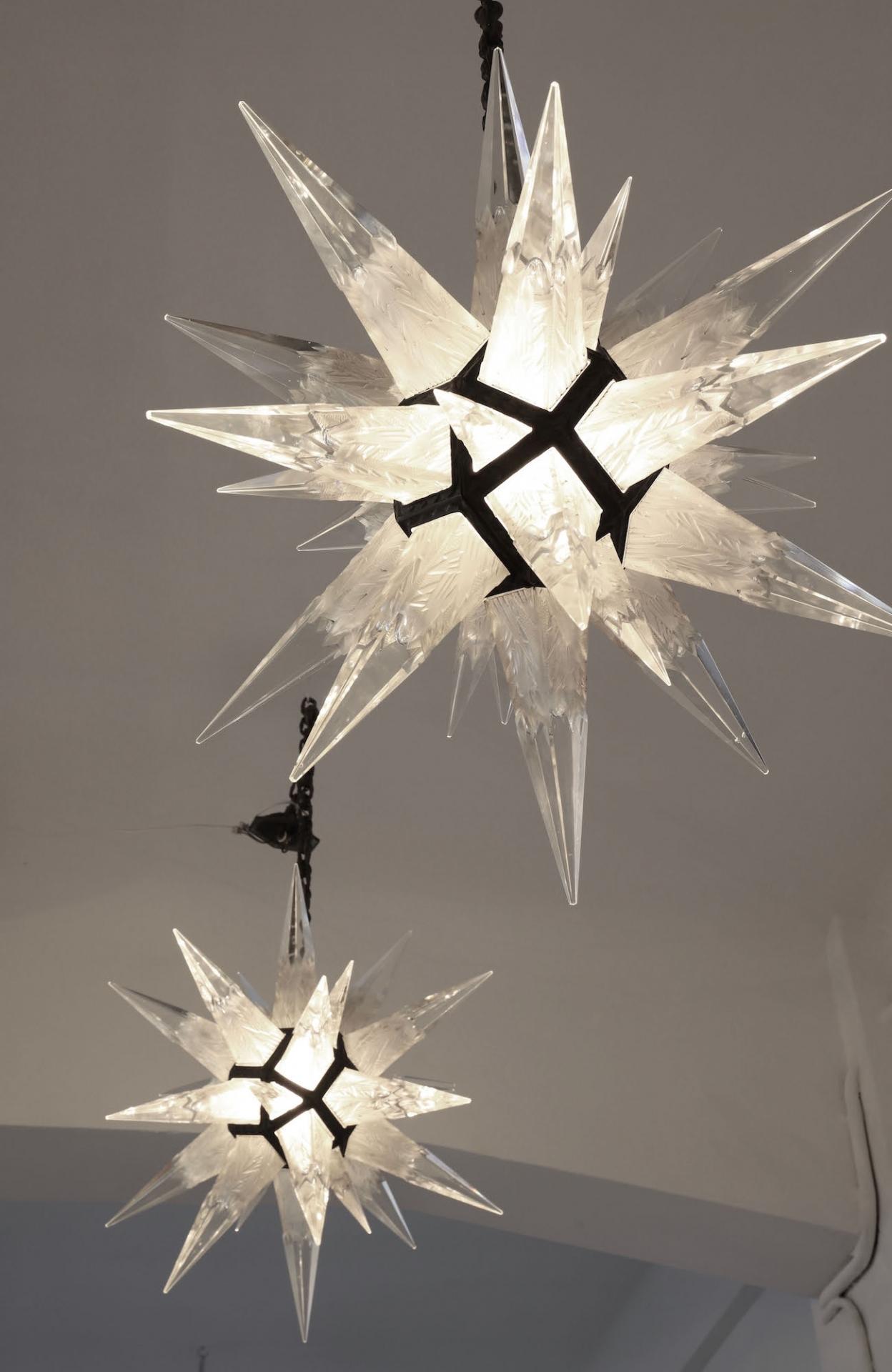 A pair of stunning Starburst Hanging Lights by Charles J. Weinstein Clear and frosted moulded glass in patinated bronze designed in 1931 in Czechoslovakia will be on display.
Nilufar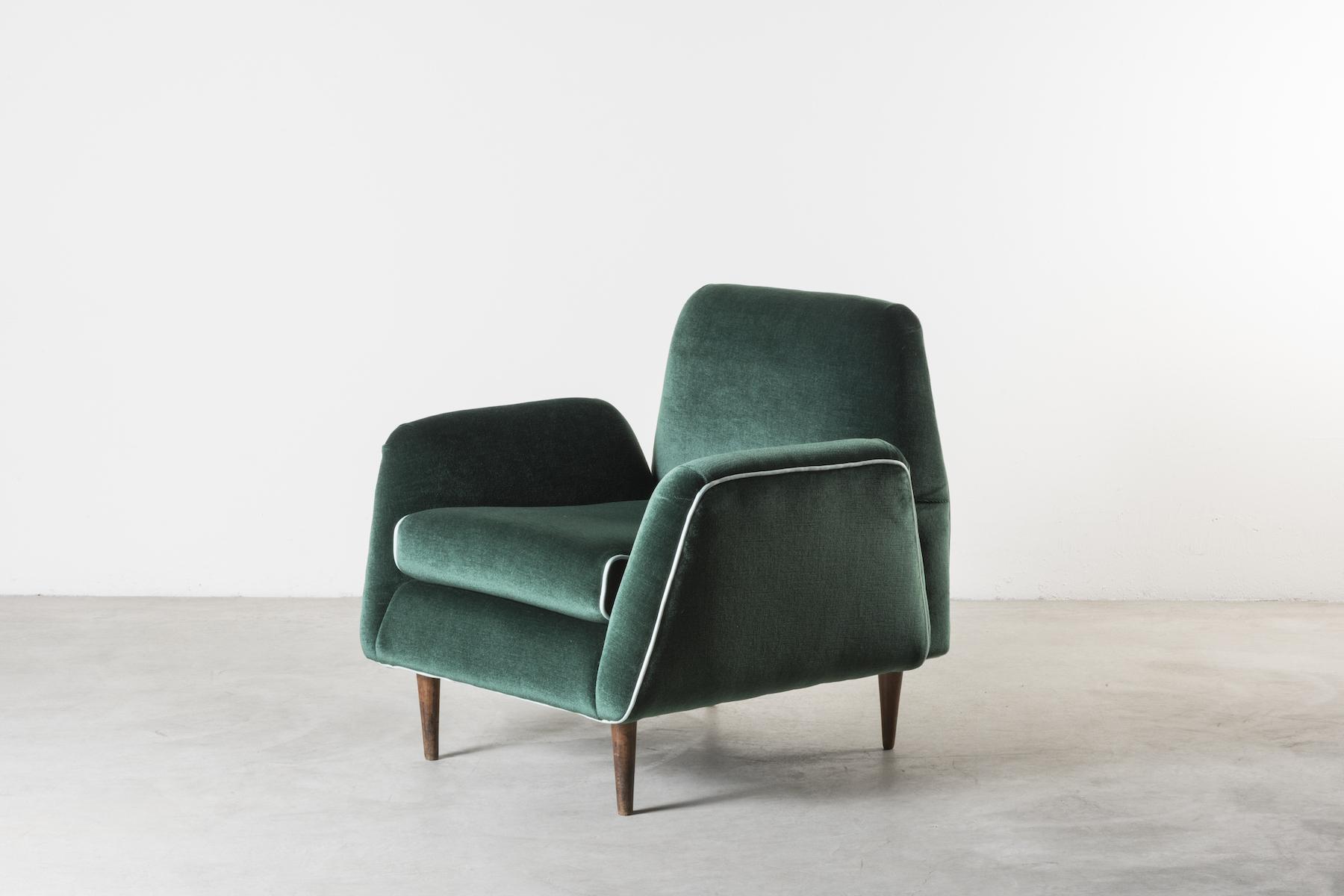 An armchair by Martin Eisler and Carlo Hauner, the primary designers for the iconic Brazilian furniture company Forma, will be showcased. It is a highly sought-after example of the vibrant modern design movement in Latin America.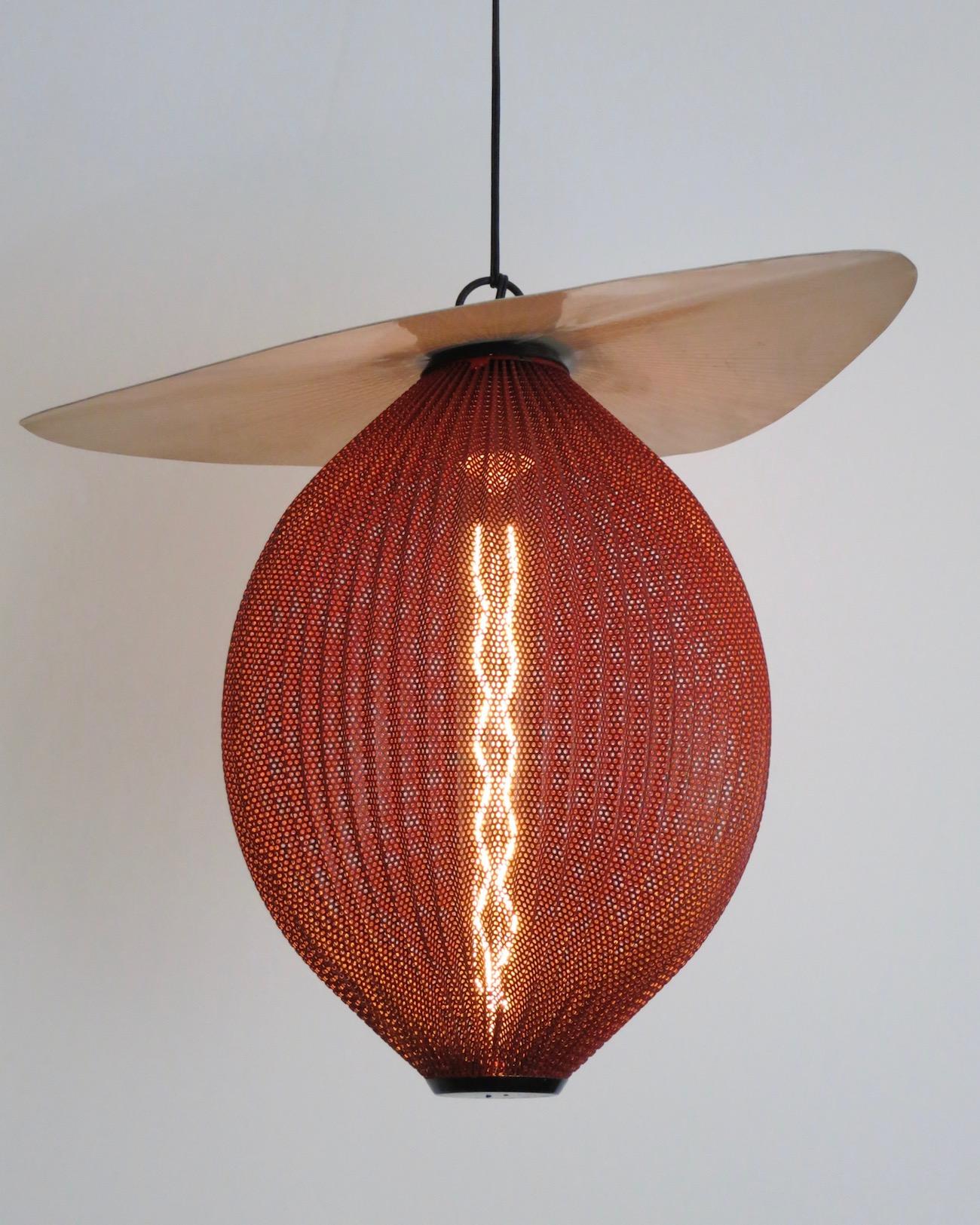 The Matthieu Richard suspension model Satellite by Mathieu Matégot, circa 1953, is designed in globe perforated metal pleated complete with a red cream lacquered sheet hat.
Maria Wettergren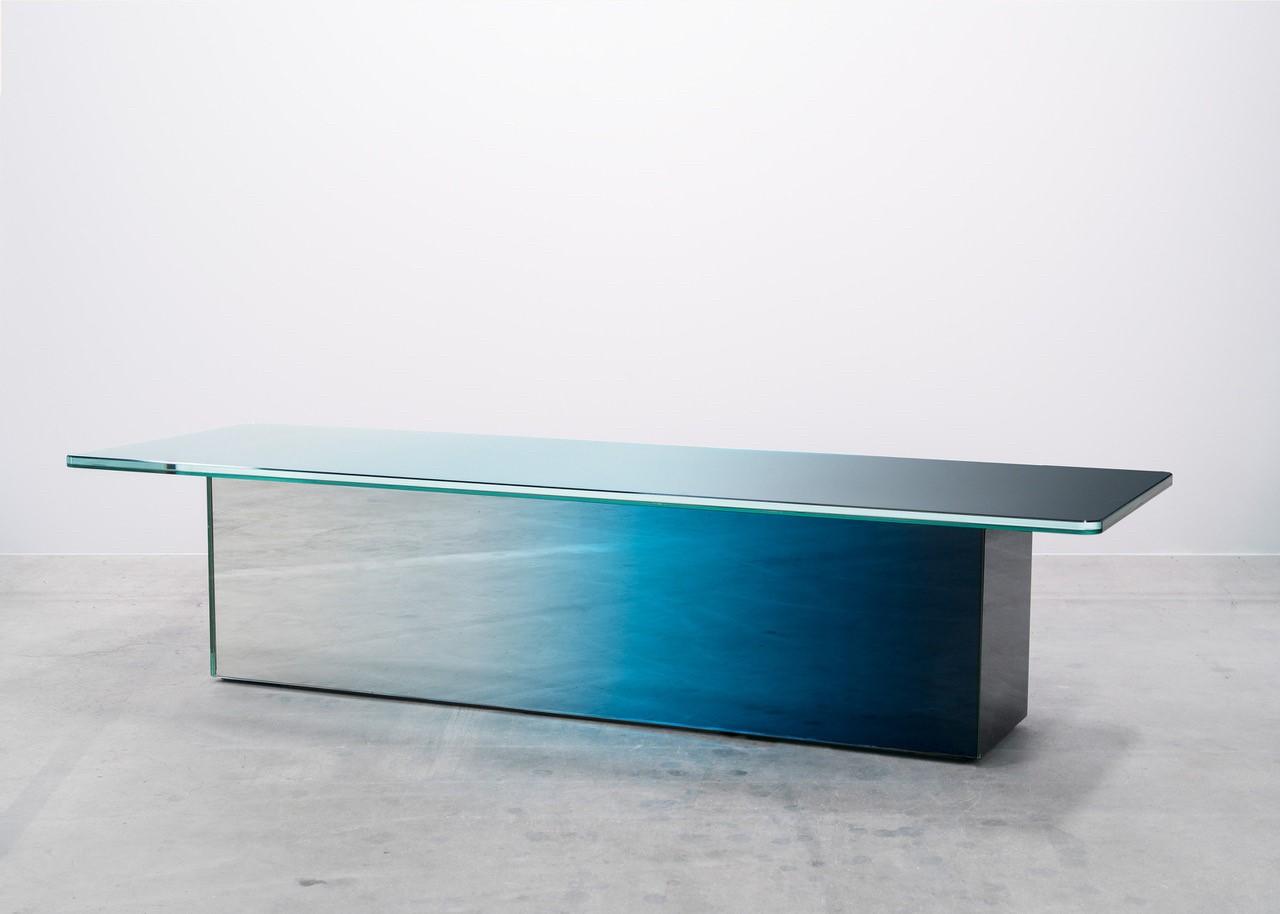 Presence – Absence by Germans Ermičs and Boris Berlin from 2017 is a striking table/bench in hardened laminated glass that gradually transforms from 100% mirror to 100% glass.
***
VIP PREVIEWS
Collectors Preview - Monday 30 September, 11am-8pm VIP Opening - Tuesday 1 October, 11am-8pm
PUBLIC OPENING
Wednesday 2 - Saturday 5 October, 11am-8pm Sunday 6 October, 11am-6pm
TICKETS
Online purchase available:
Adults: £25
Students (with valid ID card): £15 Free entrance for children under 15 T: +33 (0)1 53 30 85 20
E: padlondon@pad-fairs.com, www.pad-fairs.com
Follow @padartdesign on Instagram and Twitter #PADLondon