As one of the 21st century's most influential socialites and arbiters of style, Gloria Vanderbilt's storied childhood has long been a point of interest – the earliest days of which were spent right within this grand Upper East Side townhouse.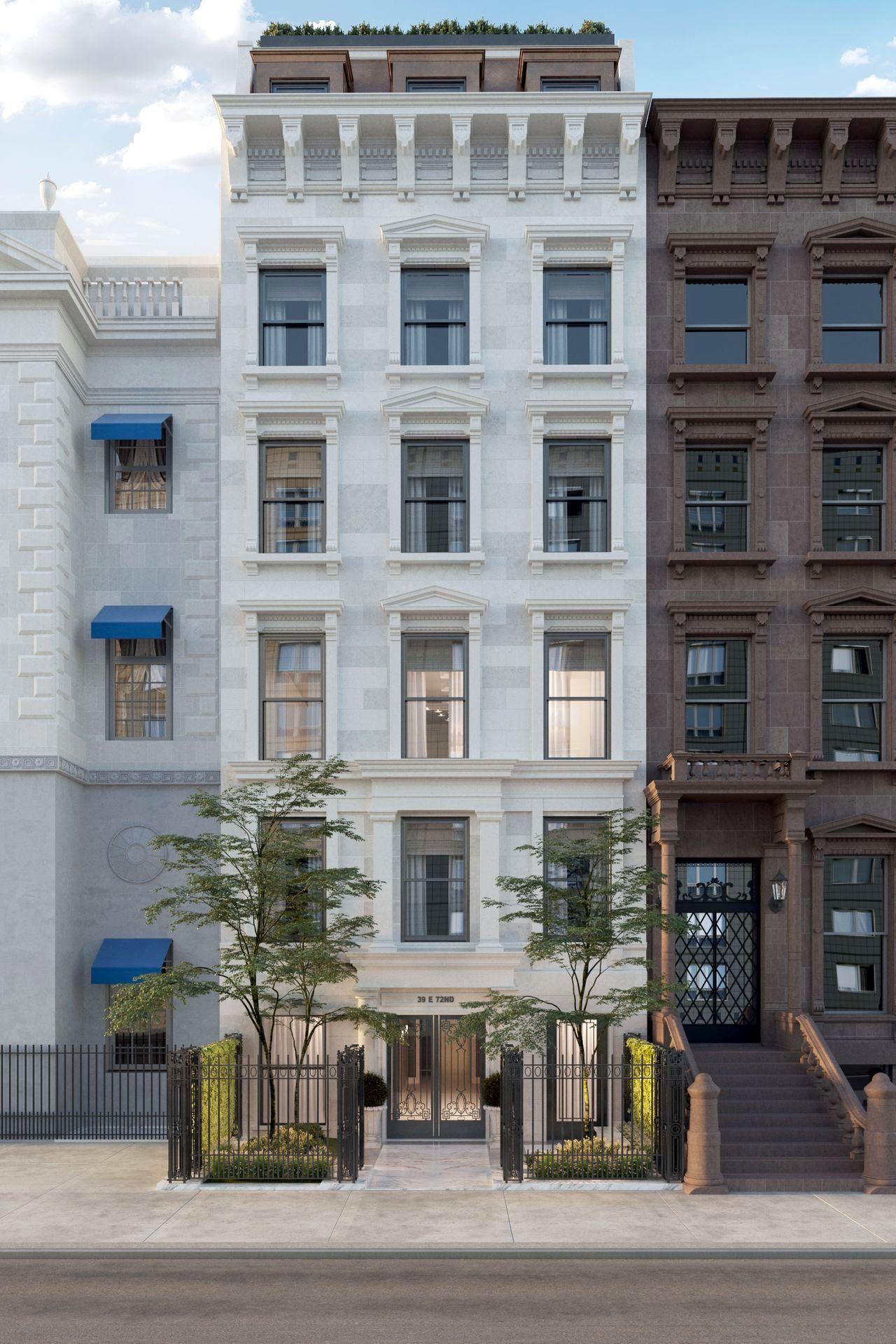 Formerly owned by her father, Reginald Vanderbilt of the billionaire Vanderbilt shipping and railroad empire, this 18,408sqft, seven-storey coined the 'Vanderbilt Mansion' perched on one of Manhattan's most prestigious neighbourhoods was the childhood home of the late mother of CNN journalist Anderson Cooper, who moved in as a newborn in 1924 until her father's death a few years later.
Clad in sandstone and copper cornice, the architecture's 27-foot wide facade constructed in materials sourced from around the world makes a stunning impression along the historic double-width 72nd Street. The original structure was built in 1891 by Robert B. Lynd, and subsequently altered by William Strom in 1905.
Now over a century later, the neo-Grec style home has recently been reimagined by New York City-based architecture and interior design firm CetraRuddy as a brand new concept: a sprawling townhouse with 12 bedrooms, 11 full bathrooms and some 1,500sqft of outdoor space that could be simultaneously reconfigured as separate guest and staff quarters or three rental units.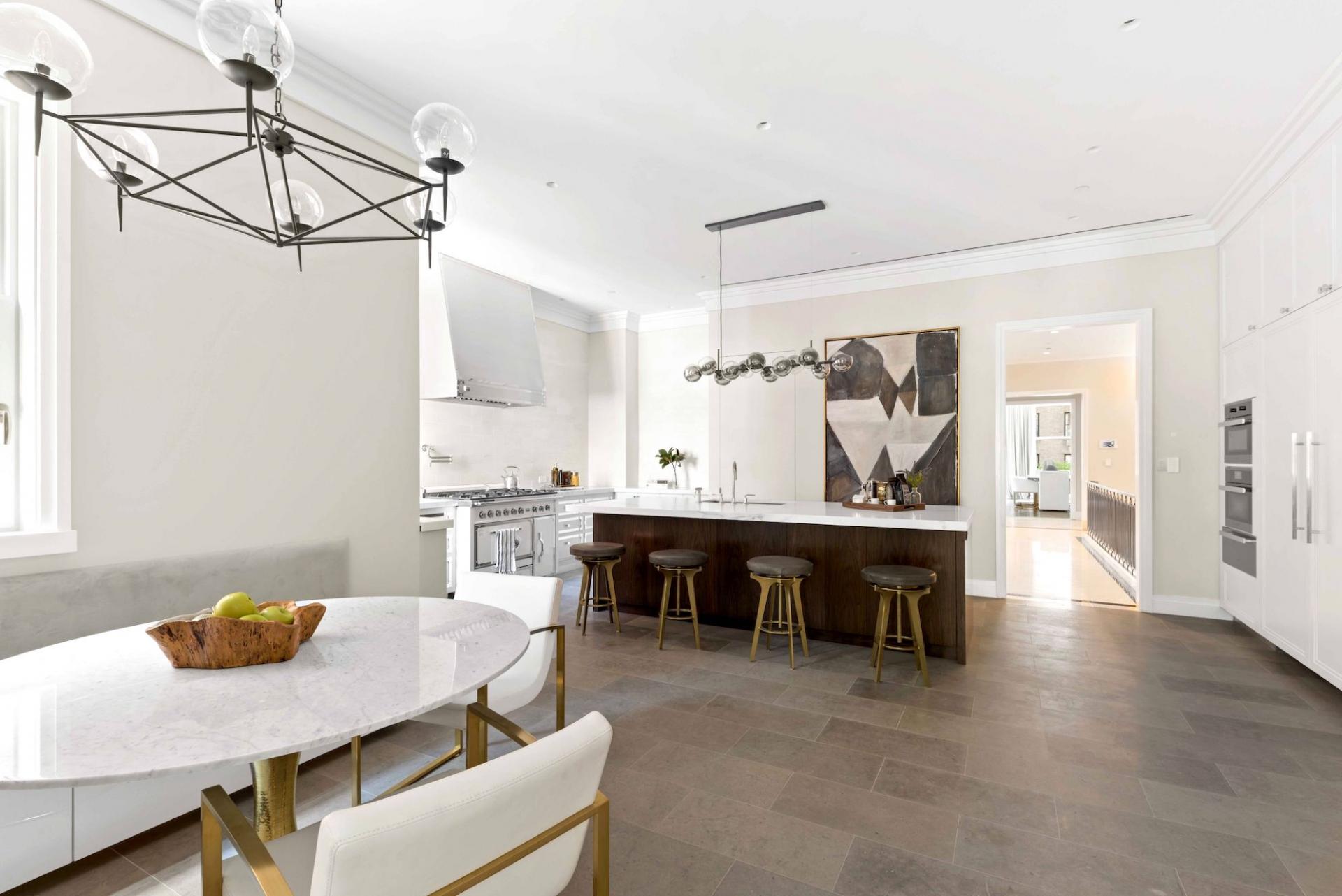 A simple yet clear vision anchored the developers and architects' meticulous transformation of the property that began back in 2018: to create the perfect paradigm of Upper East Side modern luxury, while solidifying the legacy of the property.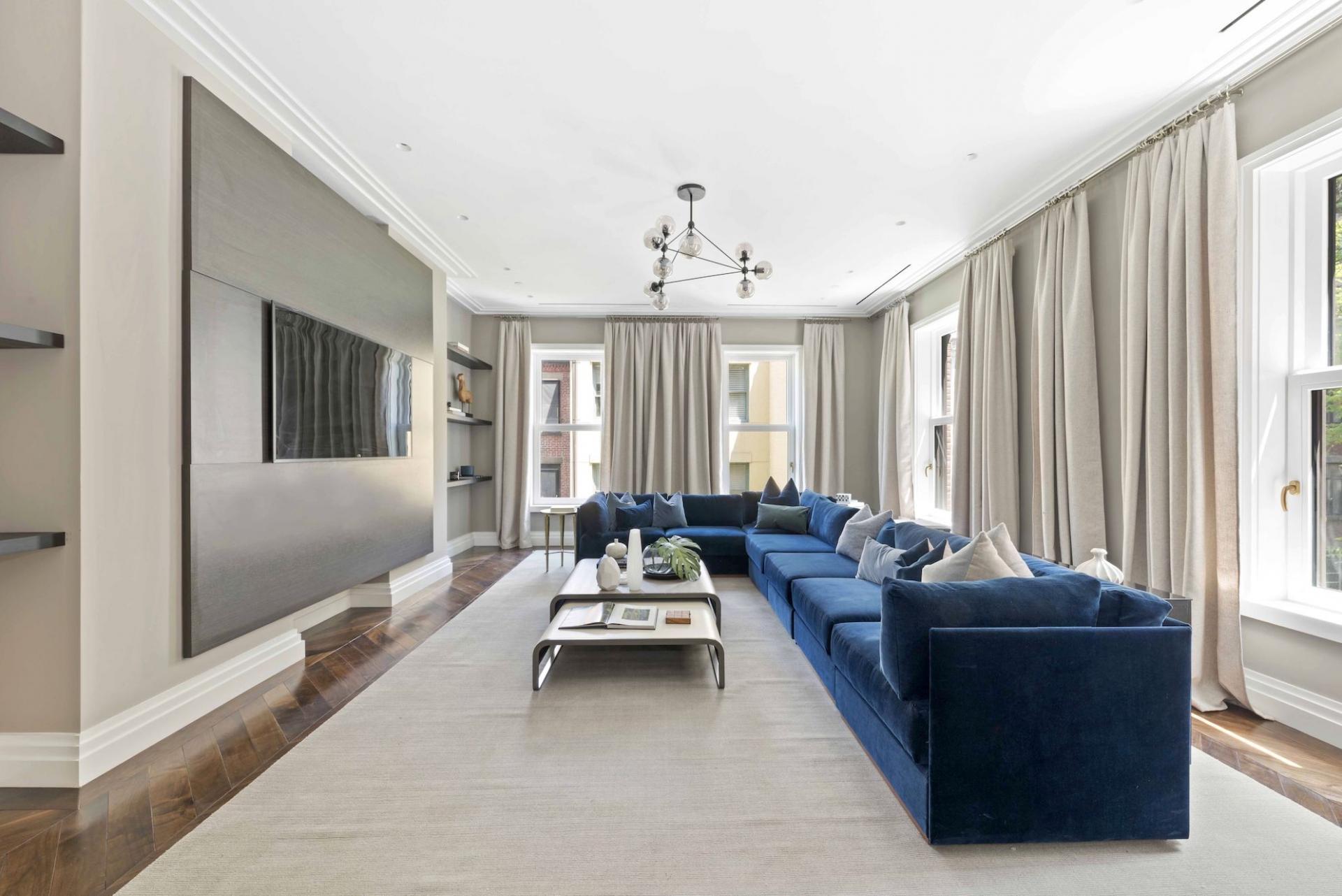 The result is that and more. A contemporary landmark that oozes the palpable glamour and decadence of its original iteration from the Gilded Age era, yet installed with modern luxuries where "everything about it is brand new and customised," says John Giannone of Douglas Elliman.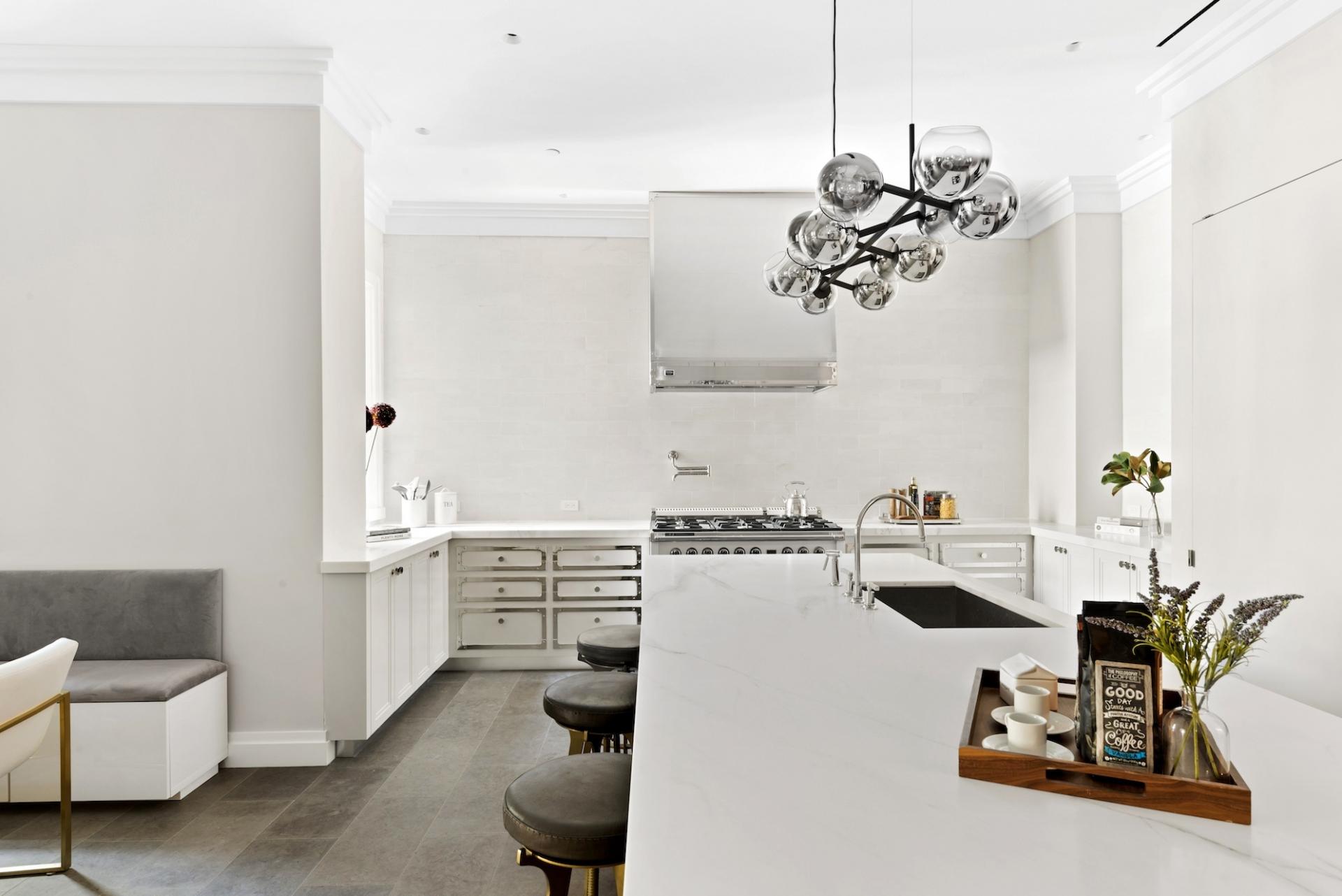 Majestic 12-foot-ceilinged interiors open up when you step foot inside the living and bedroom spaces, connected by a large central elevator plus individual private elevators from an old-world entrance. Bright, cream-white walls frame a distinctly elegant and cosy ambience adorned in subtle furnishings such as dark wooden coffee tables and taupe carpeting – enlivened by a few accent statement pieces that include the living room's gilded chandelier, the kitchen's art-deco style lighting, gold-framed art pieces and an electric blue velvet couch in the family room.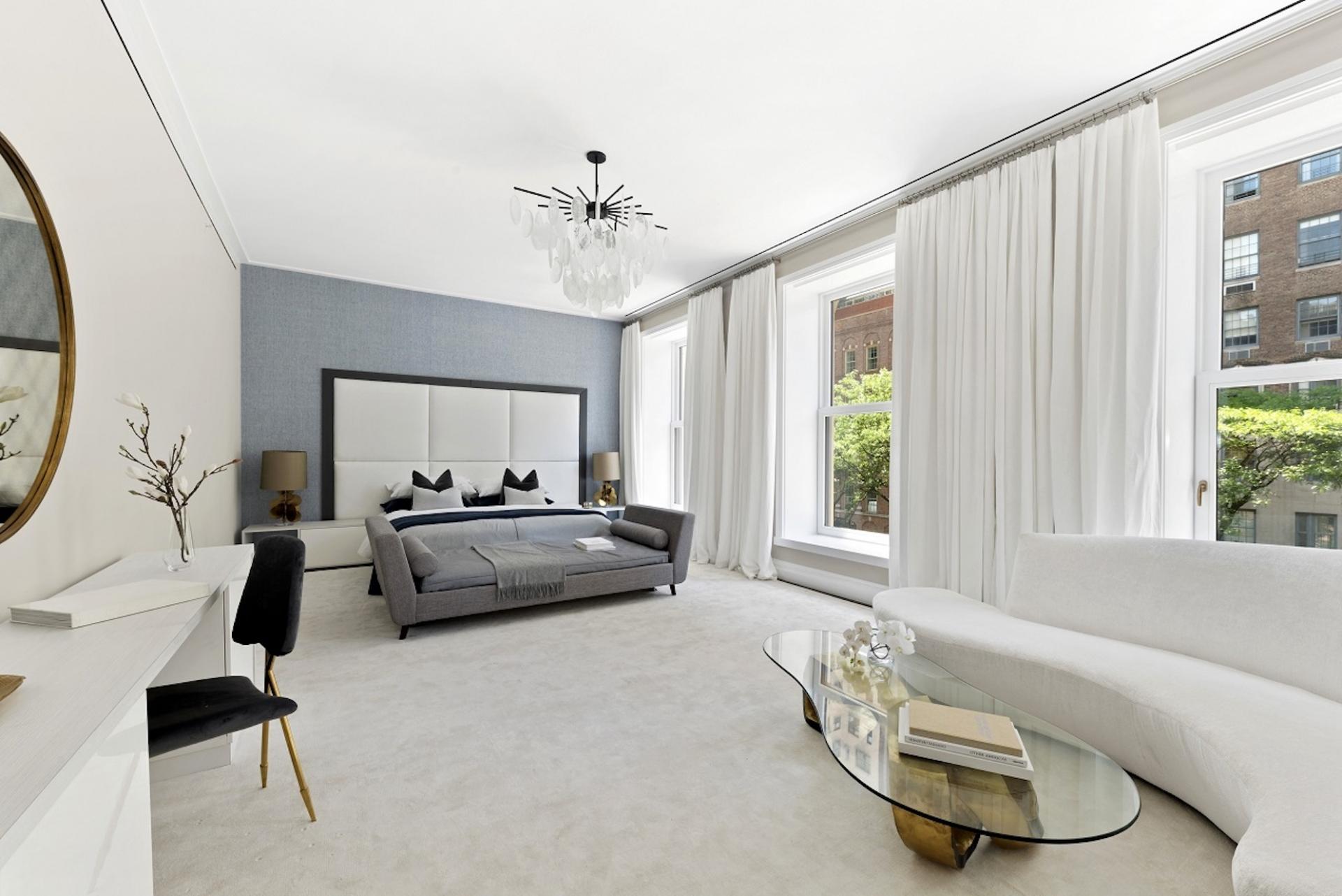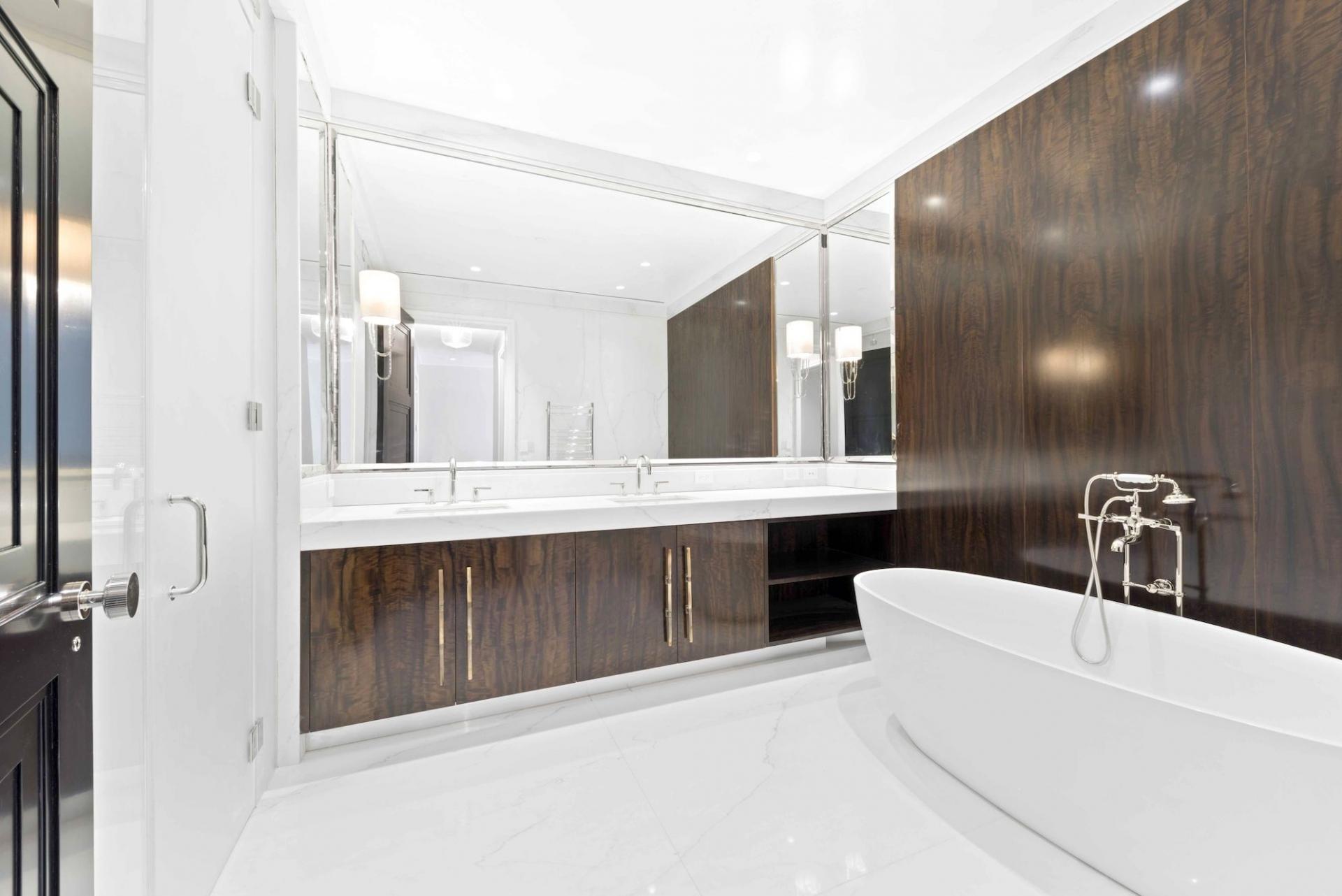 Three contemporary style gas fireplaces lend to the home's refined aesthetic, as do luxurious finishes that imbue the kitchen and bathrooms. Limestone floors, a Calacatta marble slab counter, marble tiled walls and eucalyptus accents complement newly installed state-of-the-art amenities such as custom cabinetry with SA Baxter and appliances from the likes of Gaggenau, Miele, Toto and Victoria and Albert.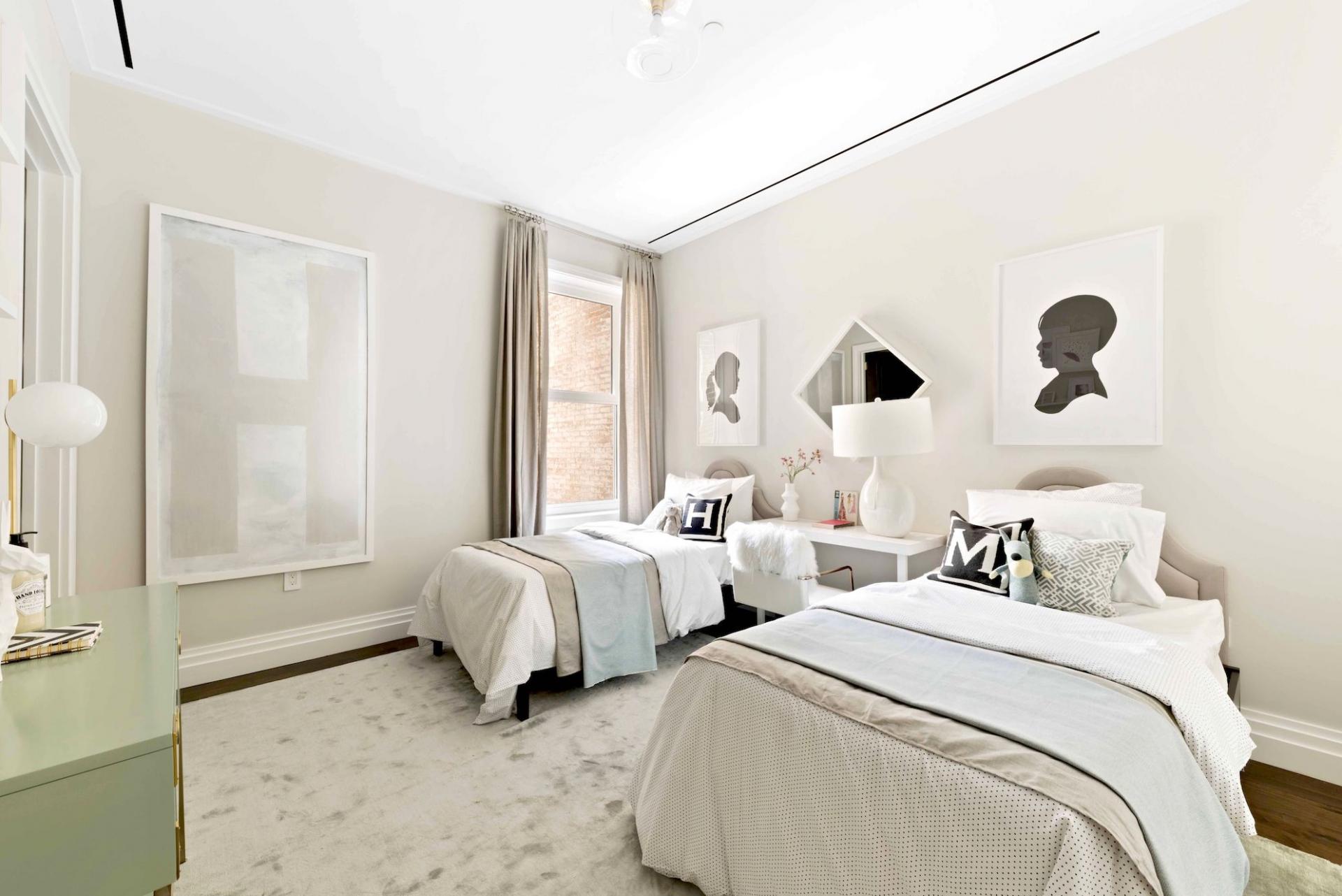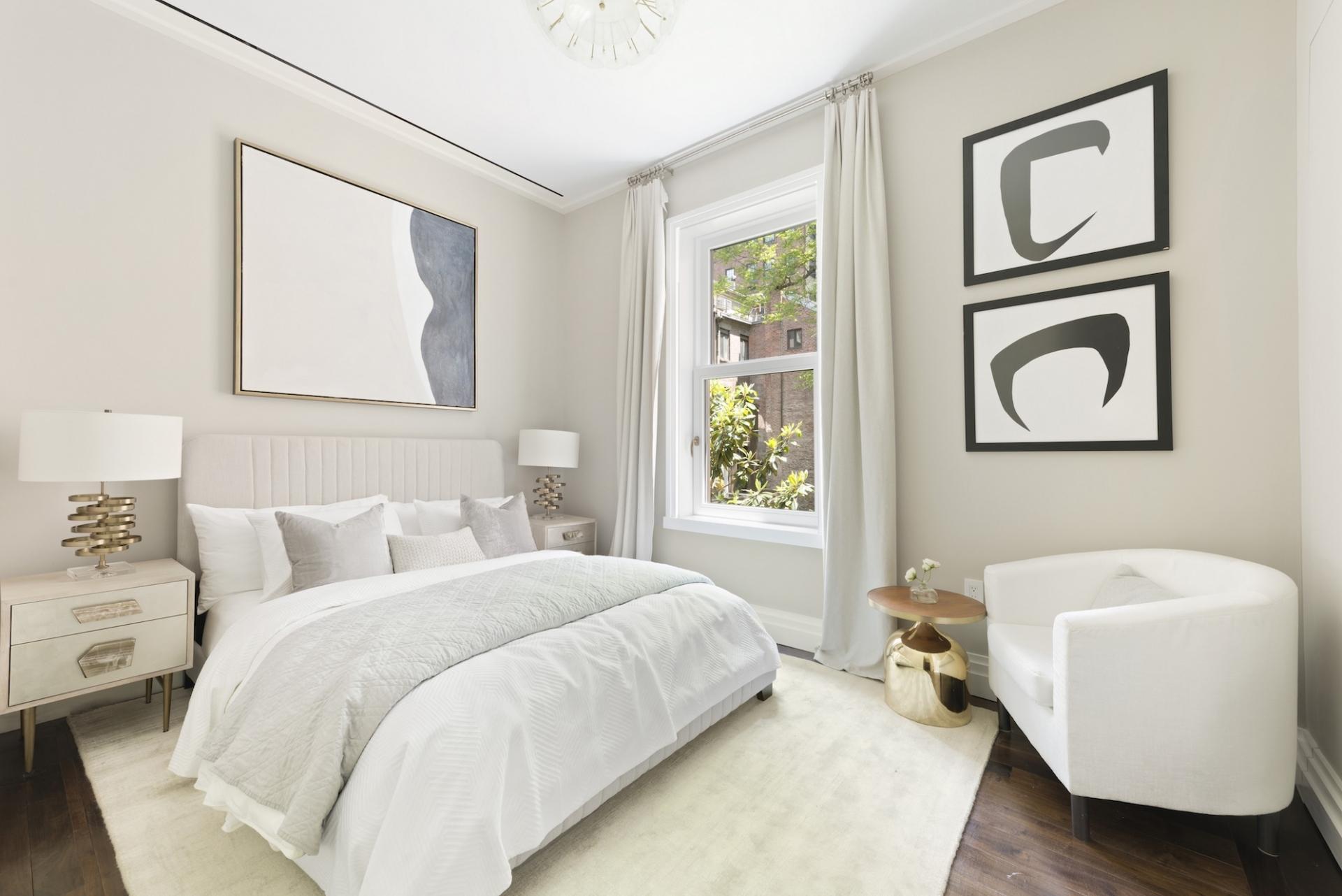 Relive the fabled glamour of the dazzling Gilded era in the heart of modern Manhattan when looking out to vistas of the neighbouring brownstones or the city's towering skyscrapers, on full display from the spacious rooftop or through the sun-drenched rooms; or stroll a block away to Central Park or Madison and Park avenues a stone's throw away.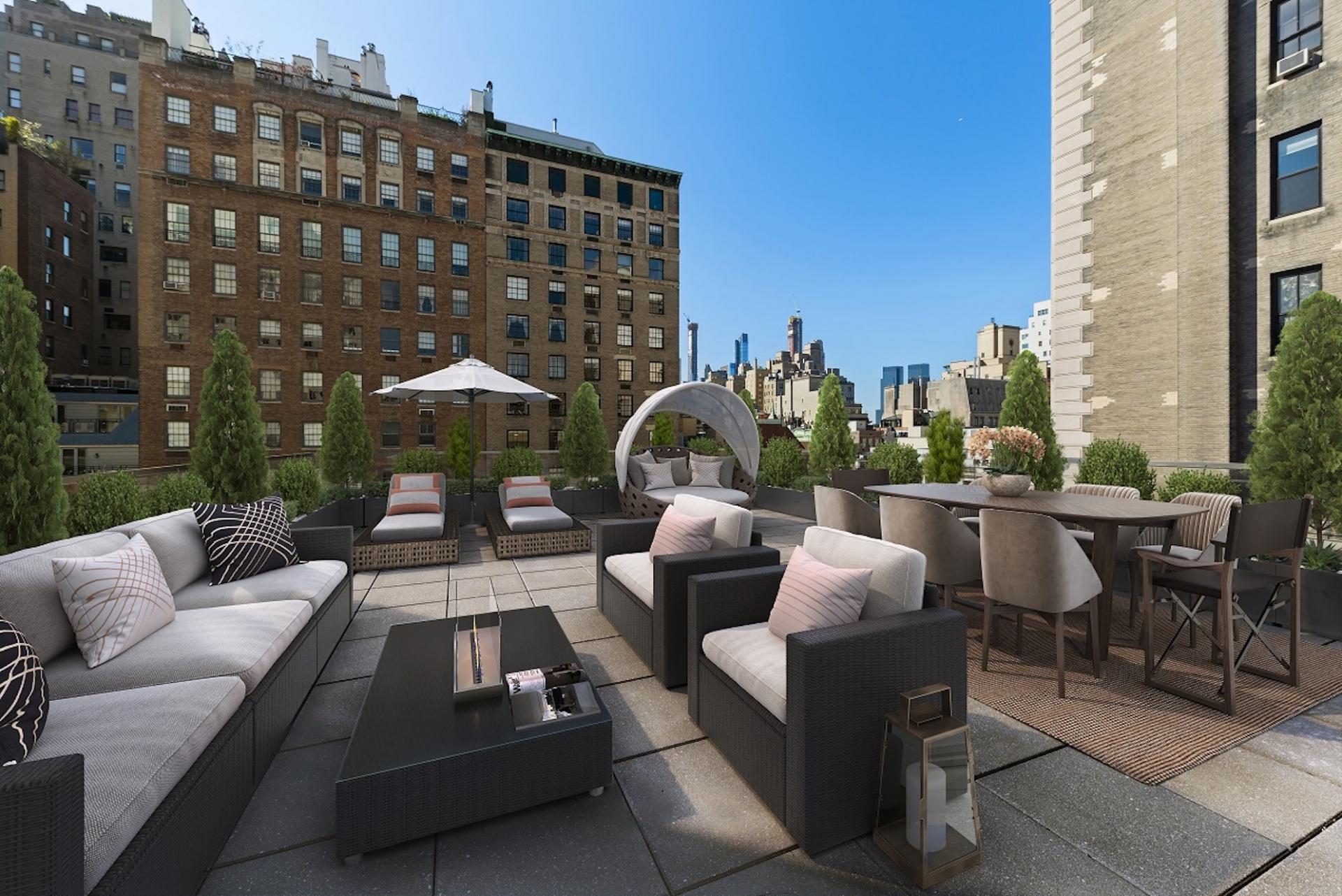 The property is listed at Douglas Elliman.
See also: A Modern Luxe Approach to Safari-Style Architecture at Cheetah Plains Game Lodge