Diverging outward from its trunk, its top a wild and leafy tangle atop a cluster of wiry branches, the beautiful Acacia thorn – or umbrella thorn – is a type of tree indigenous to South Africa, particularly in the Sabi Sands game reserve bordering Kruger National Park.
It is here, in Cheetah Plains Game Lodge, that the Acacia thorn finds its reflection.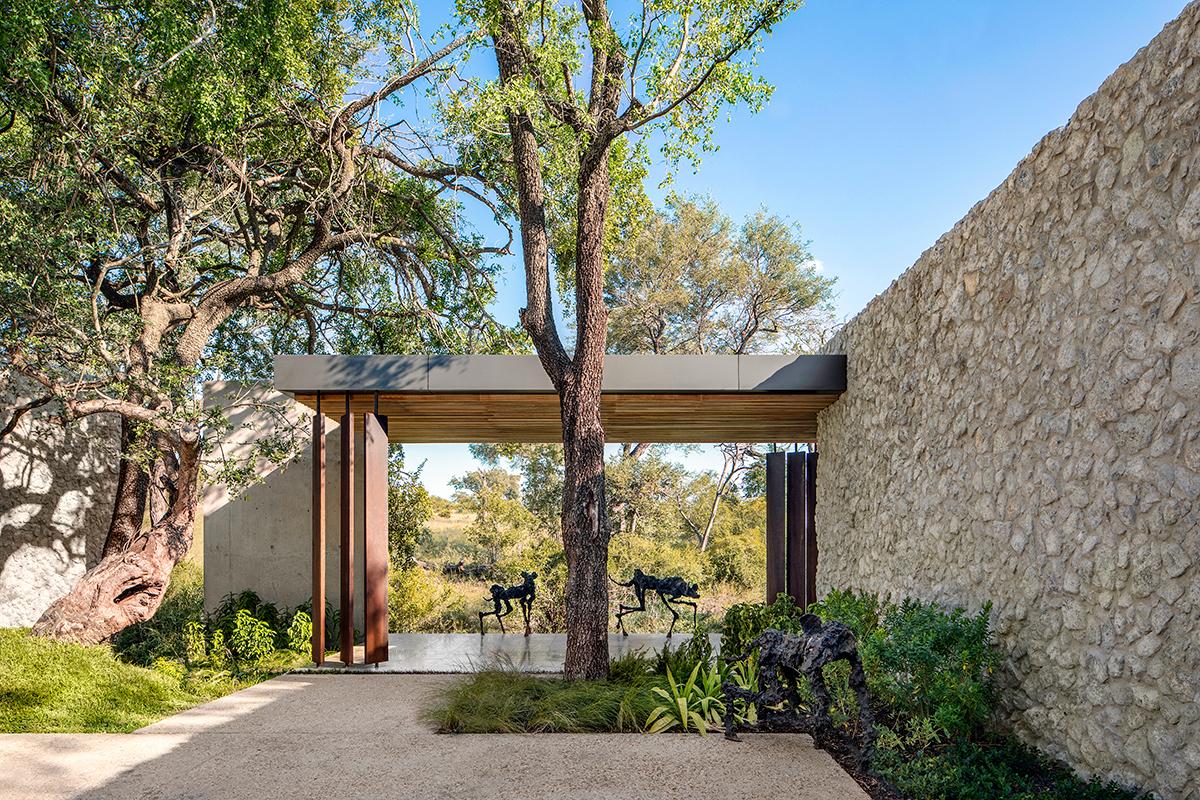 ARRCC, the interior design firm tasked with working on the project, took inspiration from the tree's divergent form in an inventive approach to designing the lodge.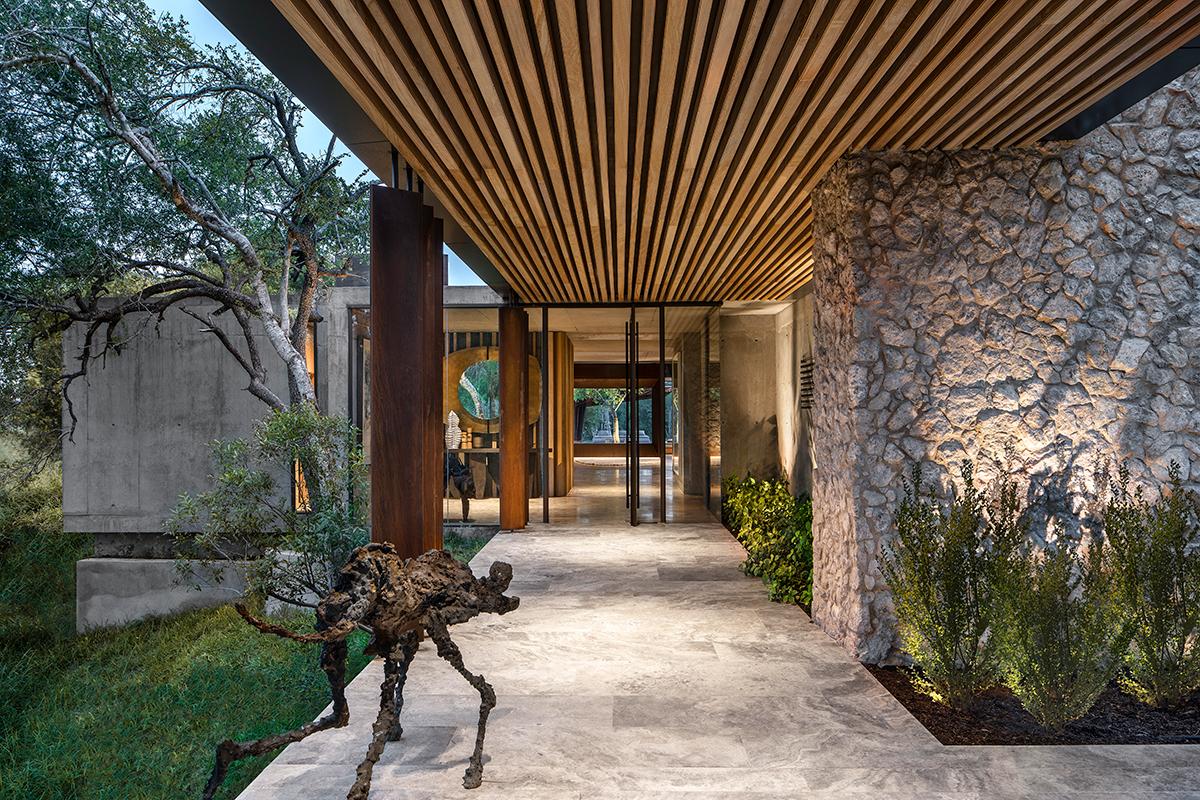 Instead of the central gathering space surrounded by private bedrooms typical of safari lodges, the Cape Town-based firm spread Cheetah Plains across three exclusive clusters – groups of standalone buildings called Plains Houses, each with its own main building and four 'satellite' bedroom suites.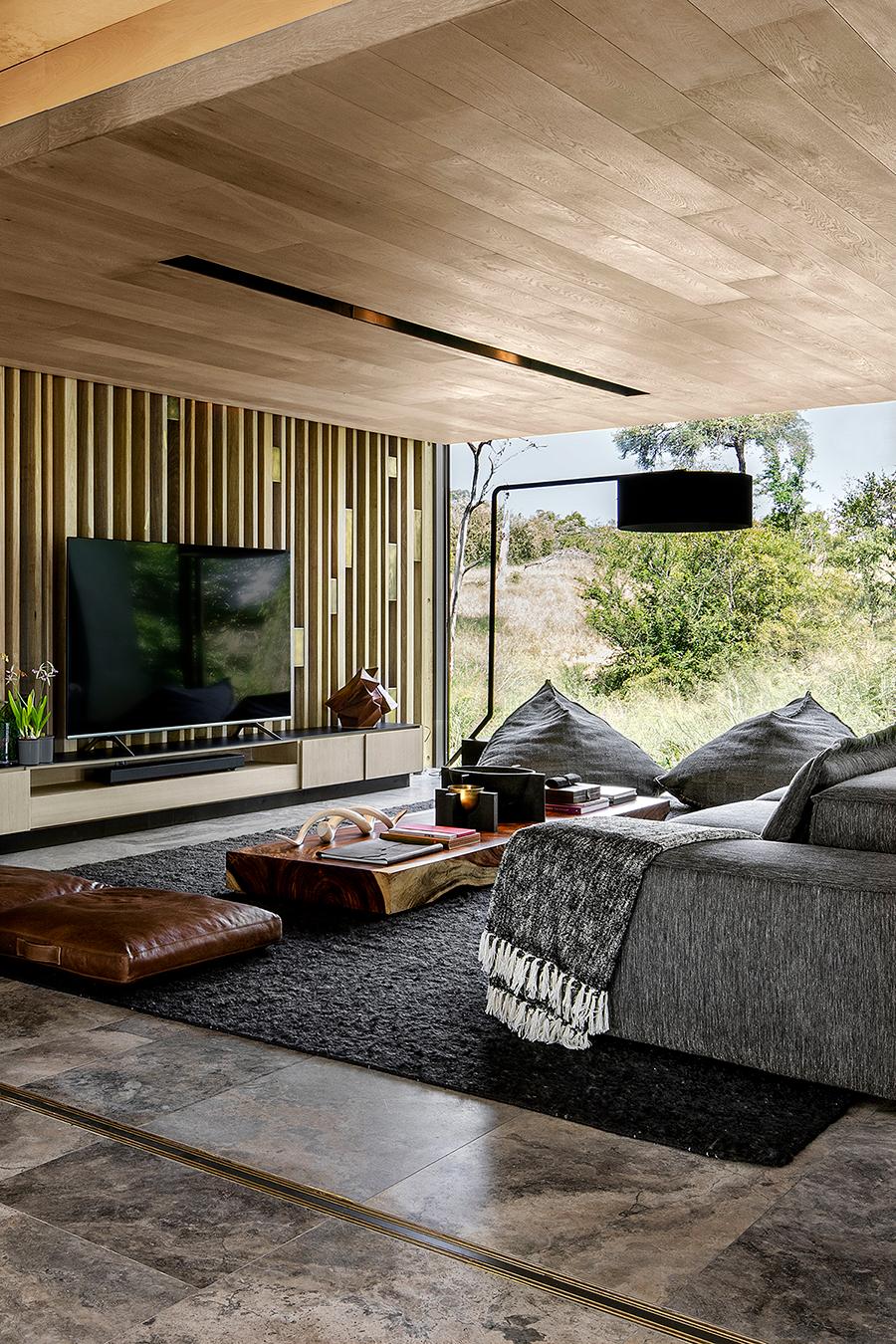 Serving as the communal area, the main building of every Plains House features a private courtyard for arrivals; a massive, open-plan lounge, dining, and bar area; an air-conditioned gallery especially designed for wine tasting; an entertainment hub; a boma (open-air gathering area); a terrace, and a heated lap pool.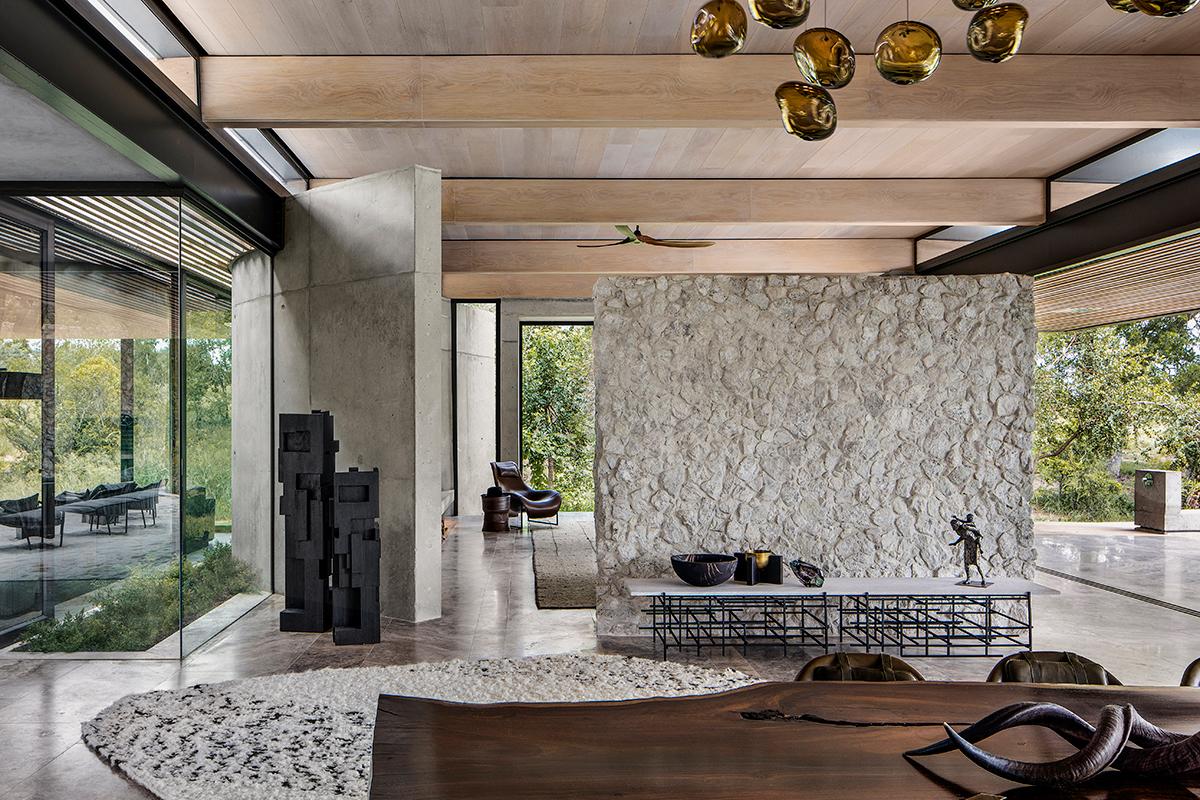 There is also a fully functioning kitchen, complete with a dedicated chef and culinary team.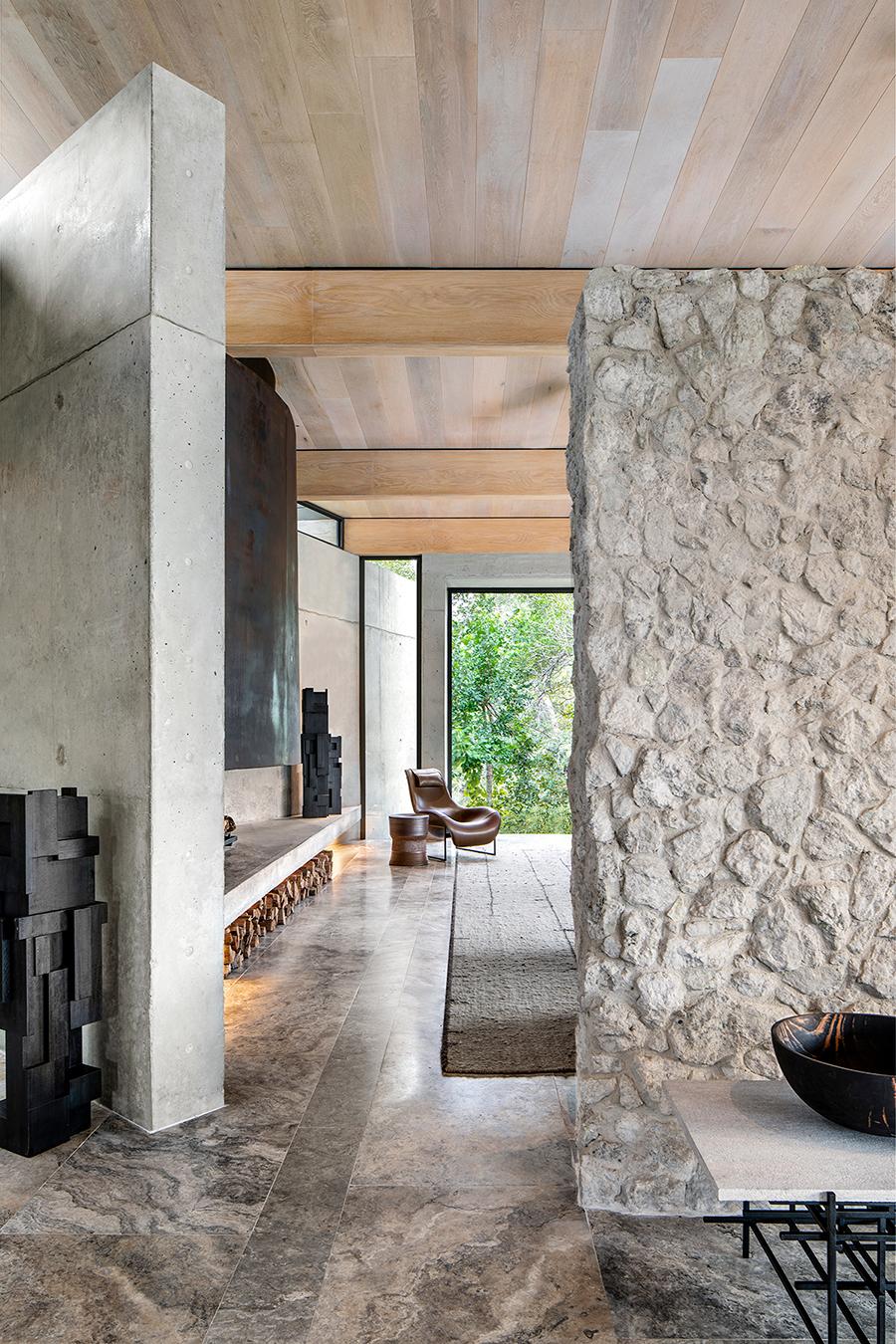 Surrounding each Plains House are four bedroom suites – private accommodations large enough to serve as mini lodges in themselves. The suites come with an open-plan lounge and bedroom, a walk-in dressing room, a guest toilet, as well as a luxurious bathroom that opens directly into the outdoors, for a taste of open-air safari bathing. Each suite is designed to accommodate two, with a total of eight guests housed in each Plains House.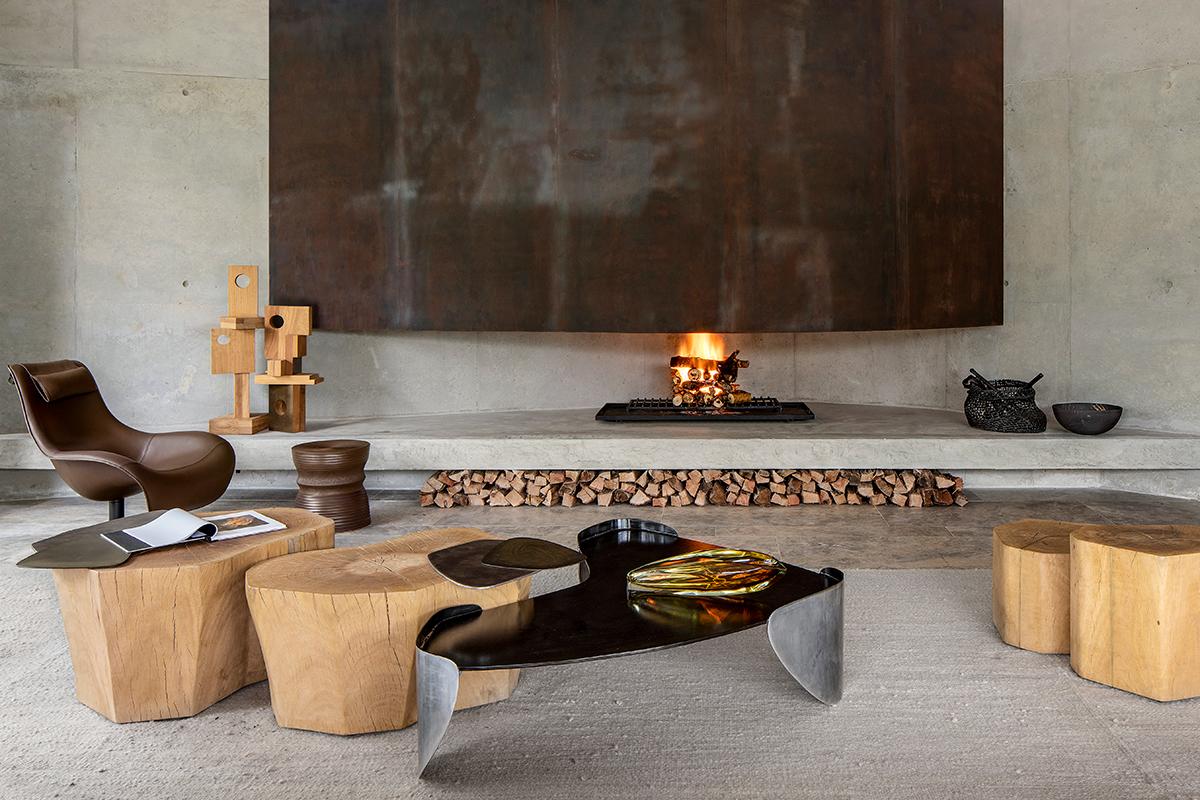 The thoughtful, divergent approach allowed for the firm to build around the site's existing natural features; with time, growth of the trees, bush, and various plantation will further integrate the lodge into the site.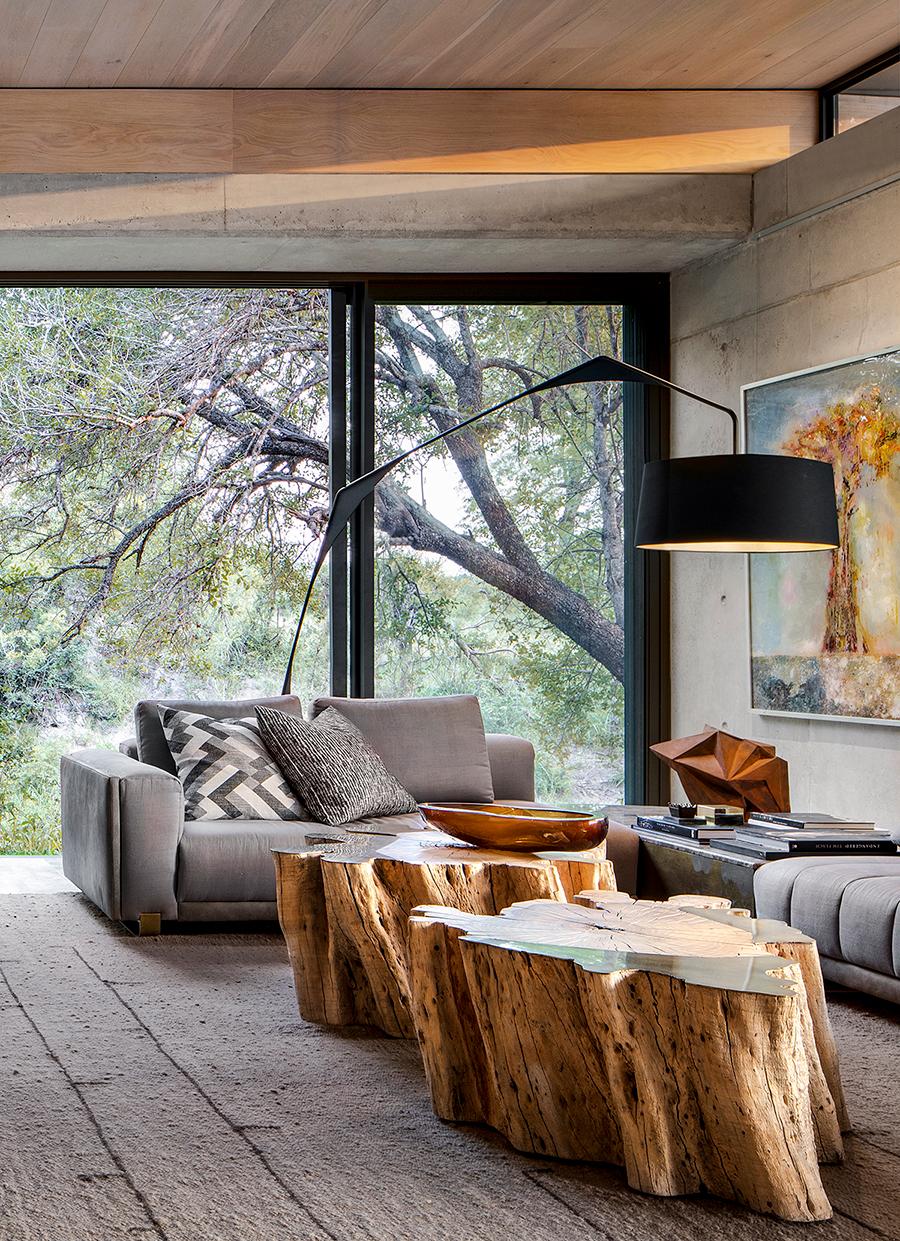 The approach also allows for guests to be fully immersed in the safari's environment, beyond being merely observers.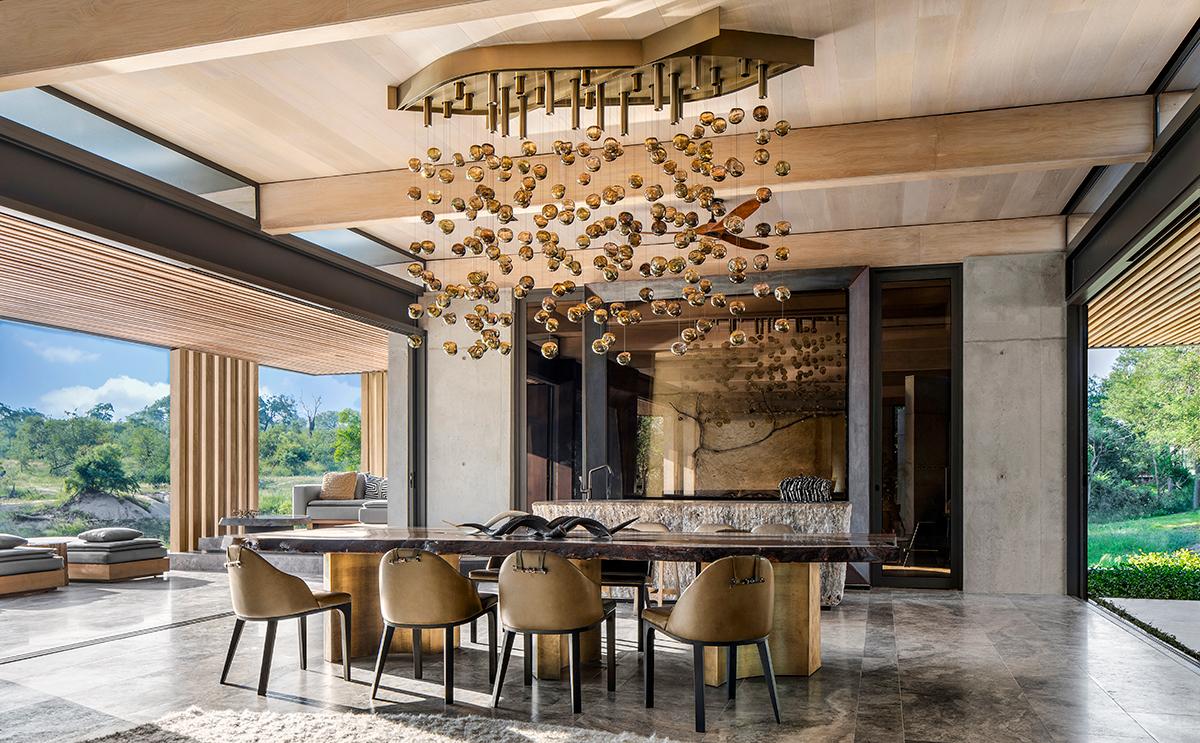 "Our lifestyles are modern; nature is raw and primal. It is in that honest contrast that a beautiful tension exists," says ARRCC lead architect, Stefan Antoni.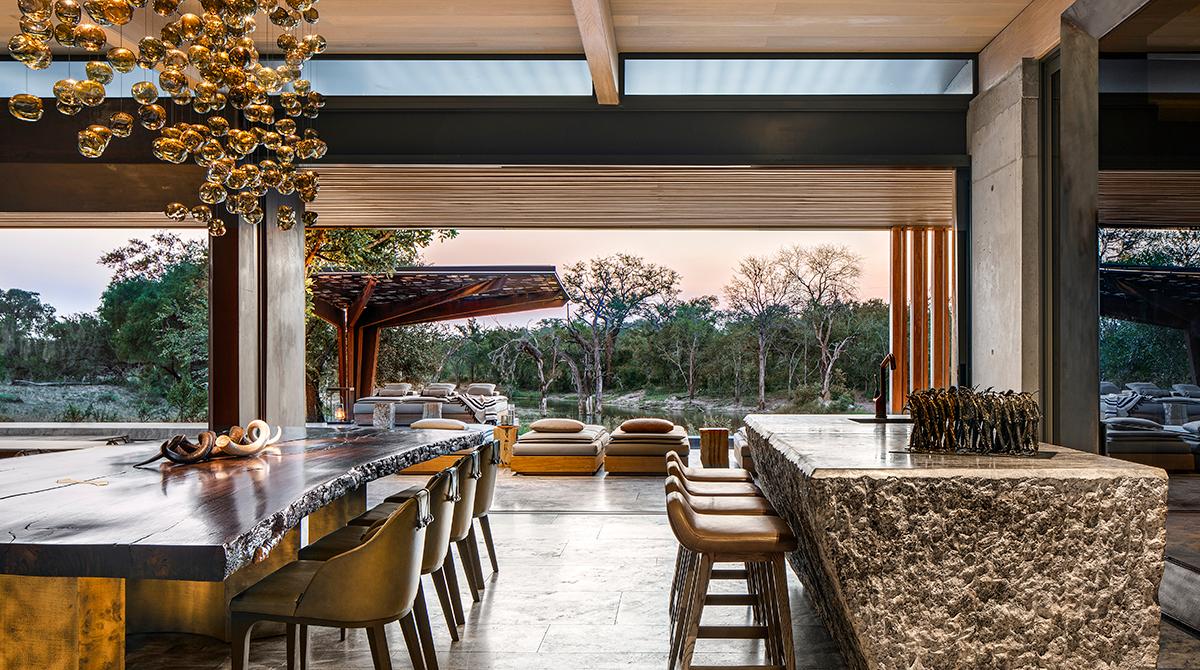 "The architecture exists to enhance the experience of the outdoors – not to mimic it, but to complement it so that guests may experience the bush more directly, more immediately."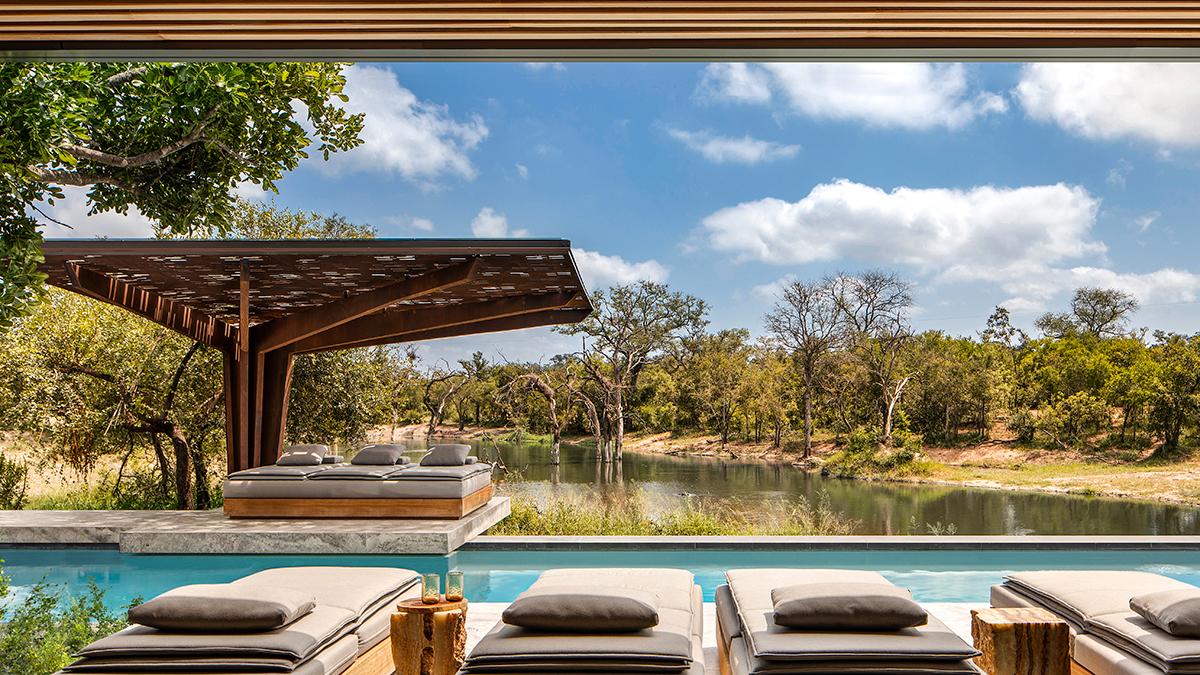 Within the Plains Houses, the interiors mirror the raw grit of the natural world outside while, at the same time, reflect touches of contemporary design and luxury. Locally sourced materials feature in the structures alongside locally designed furnishings and locally made works of art.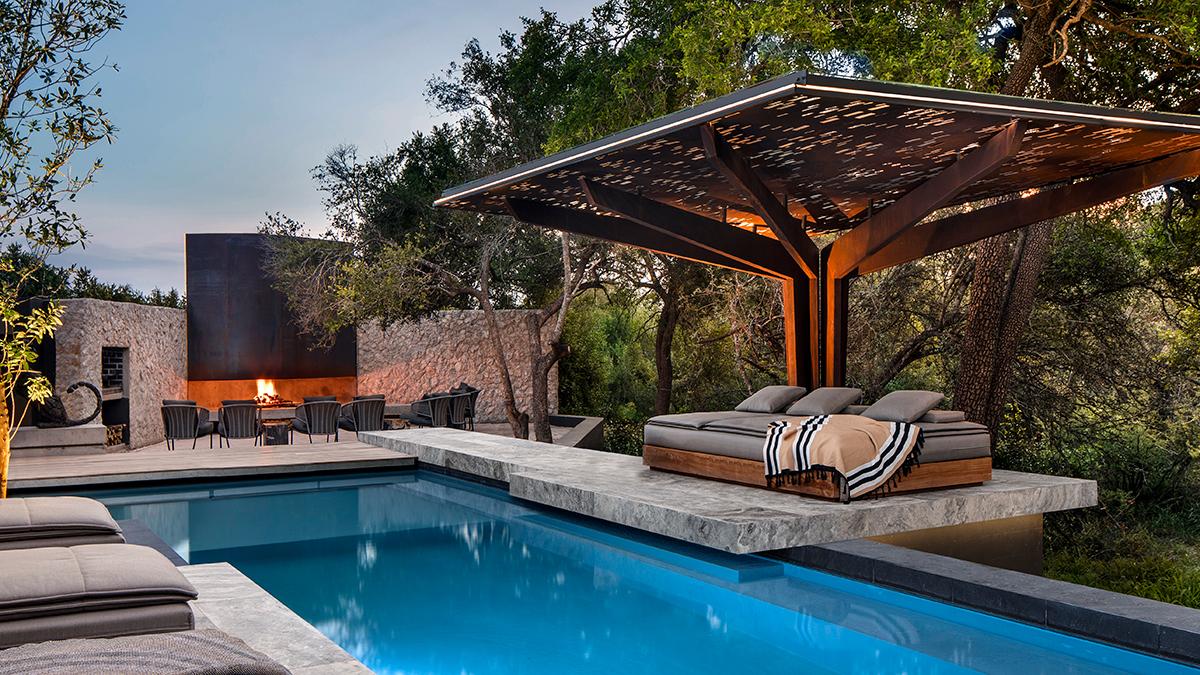 Rich, raw, and earthy textures feature throughout, paired with details in hues of gold, bronze, and black – a predominantly neutral palette with luxe as well as down-to-earth details.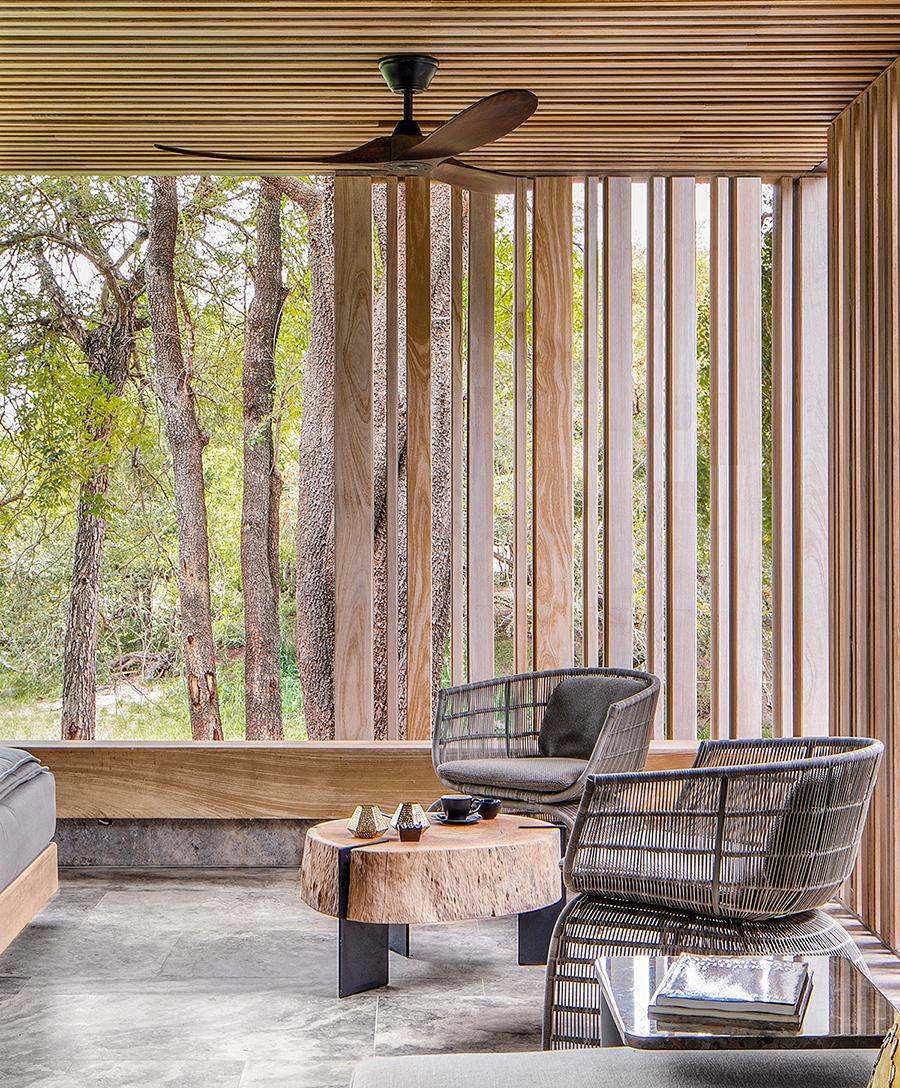 The walls are built with hand-packed raw Mica, naturally rusting Corten steel, and timber elements.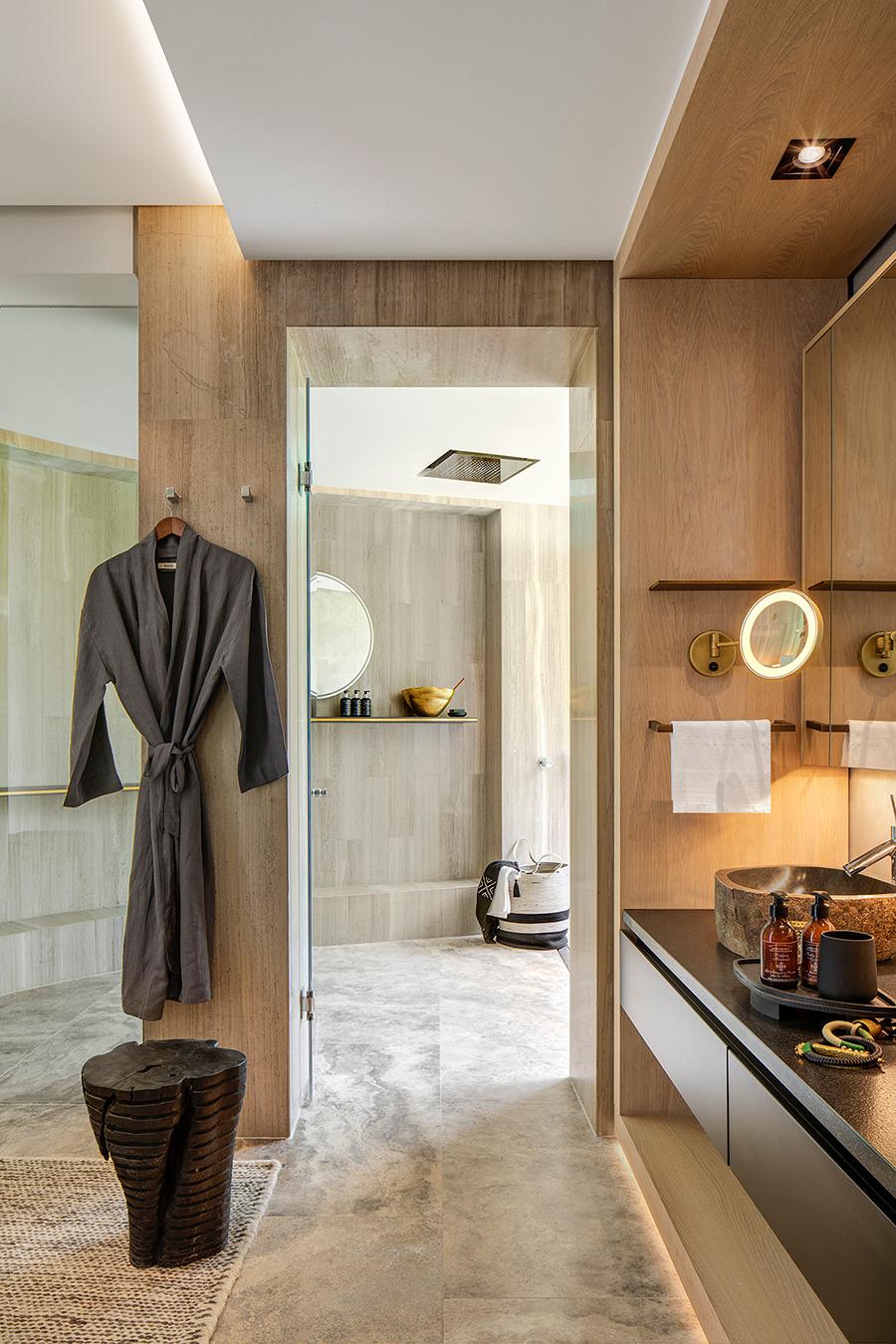 Leather and wood grains, resilient materials that age well over time, have been chosen for fixtures and furnishings, many of them custom-designed by ARRCC as well as fellow Cape Town interiors firm, OKHA, in collaboration with local craftsmen, including Colin Rock, lighting designer Martin Doller, and product designer Gerrit Giebel.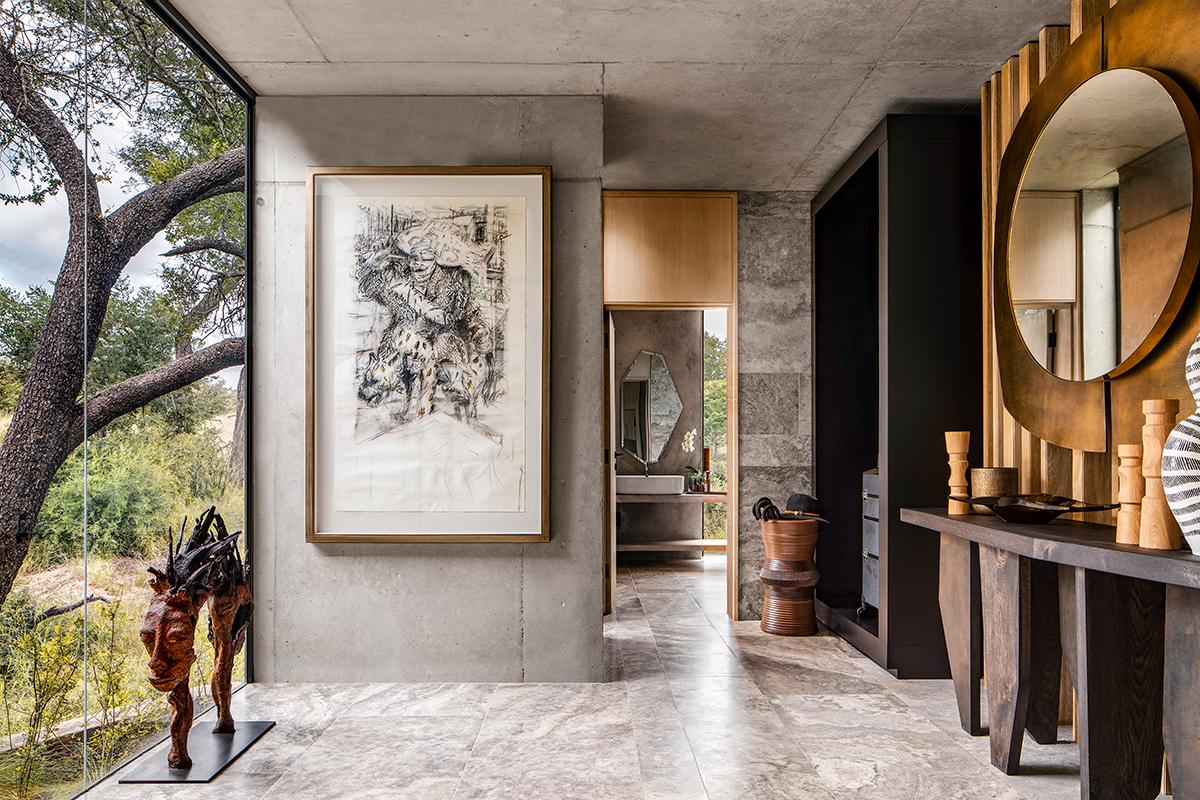 Tables by Pierre Cronje, made from a single sheet of leadwood, feature in the dining area of each house, while above it hovers a chandelier of cascading hand-blown glass by Martin Doller.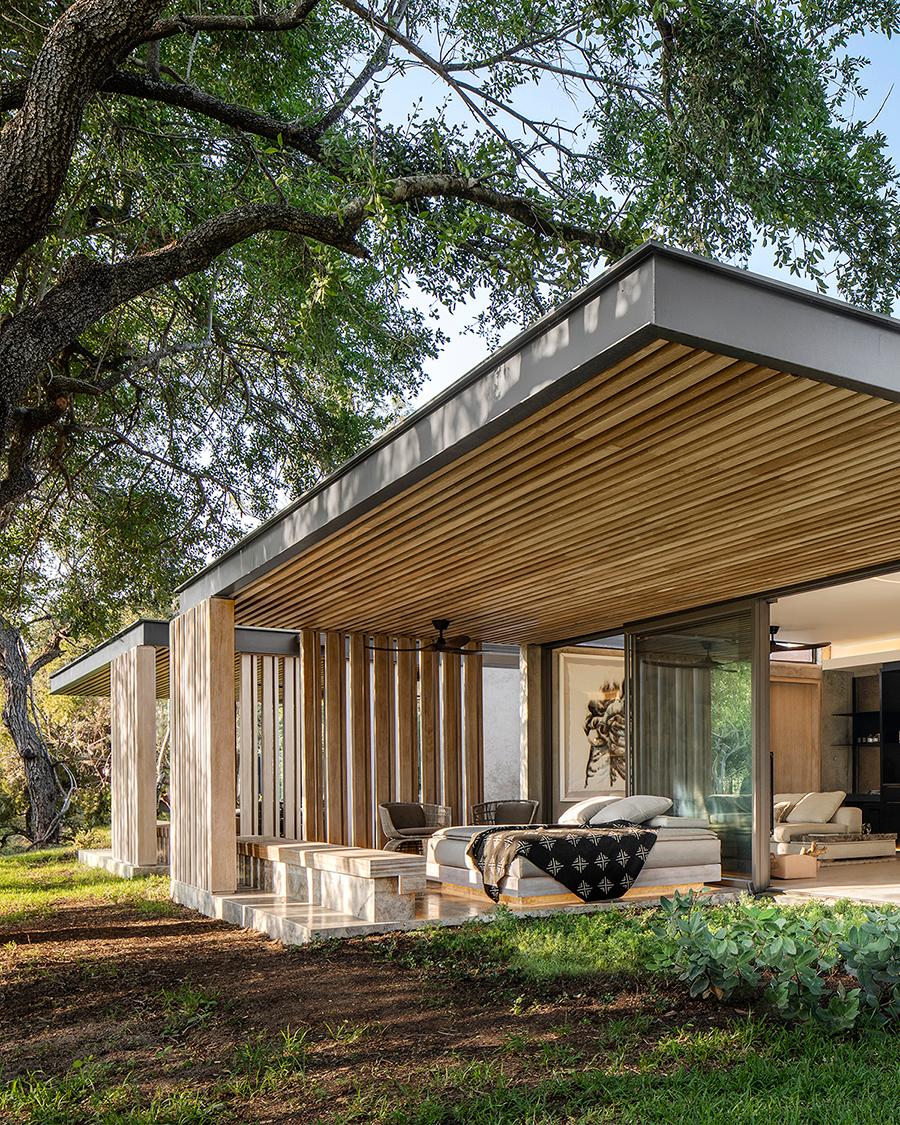 The bar, meanwhile, is hand-carved from a single block of Travertine limestone.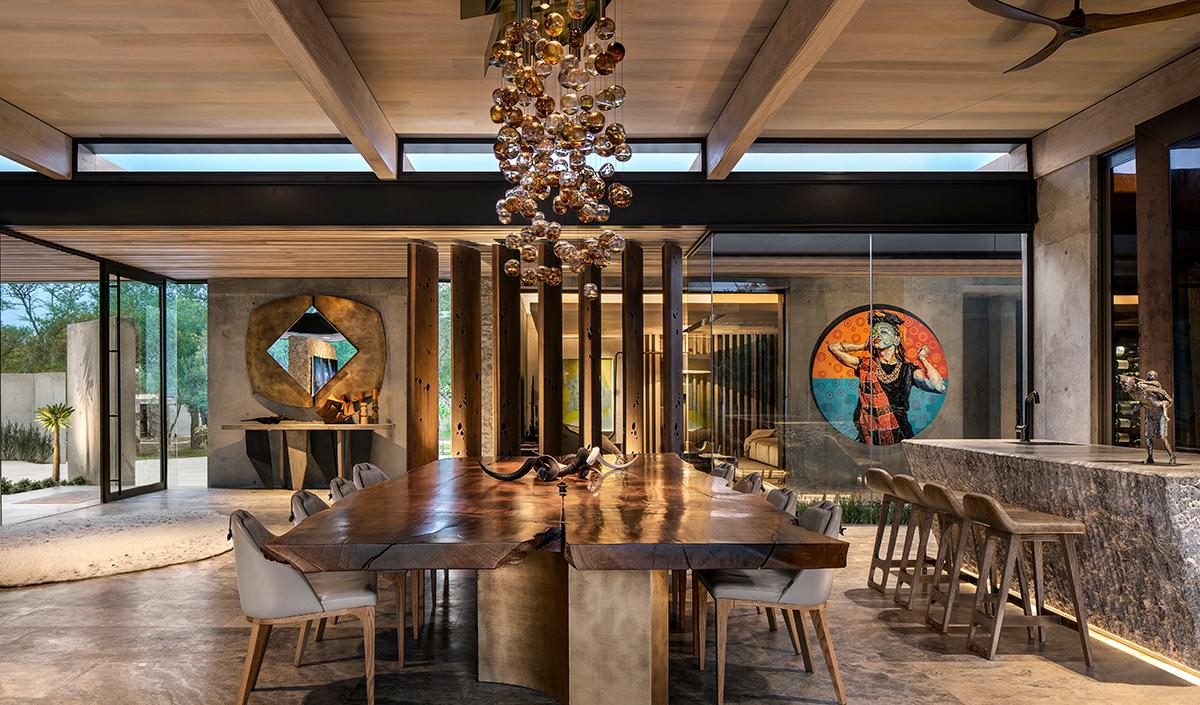 Artworks on display feature the works of established and up-and-coming South African artists, including sculptor Gail Caitlin, whose wild dogs feature in the lodge's outdoors.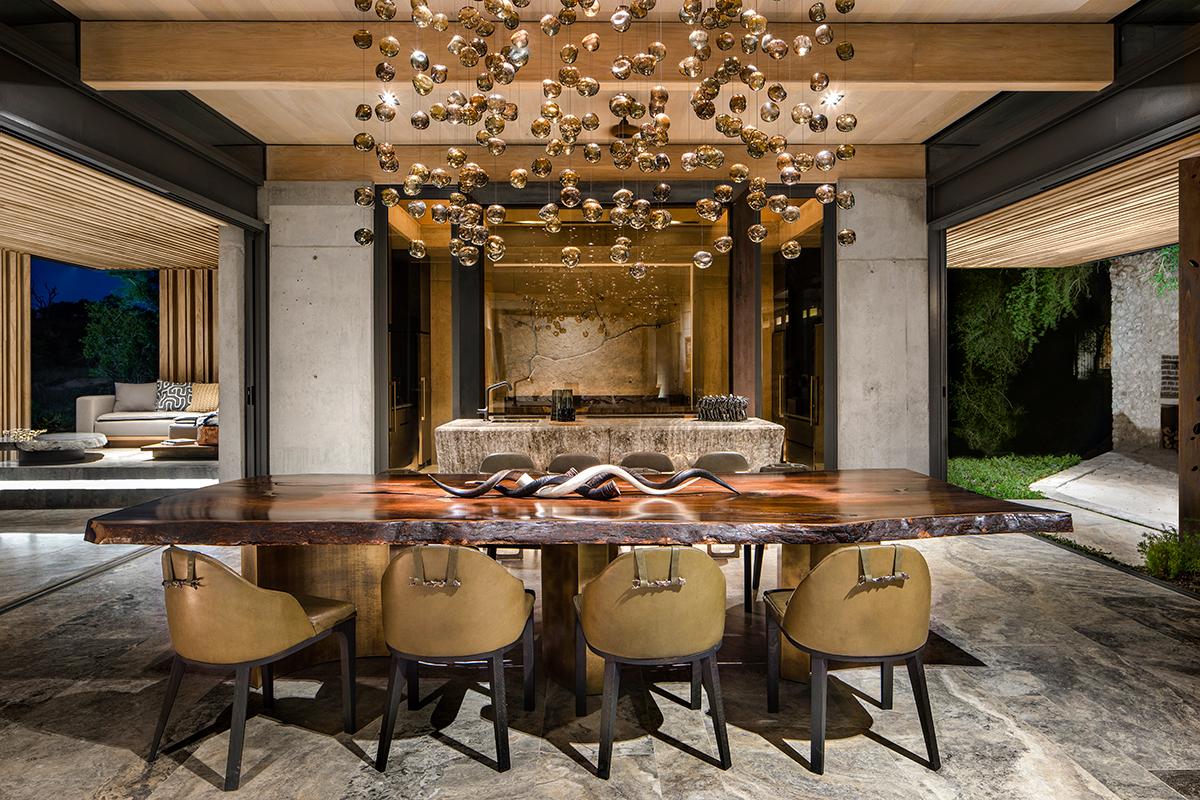 "The idea was always to redefine luxury and usher in a new language of African design for safari," says Mark Rielly, ARRCC director of interior design. "The result is interiors that are at once uniquely African, yet undeniably modern with natural finishes and sophisticated detailing."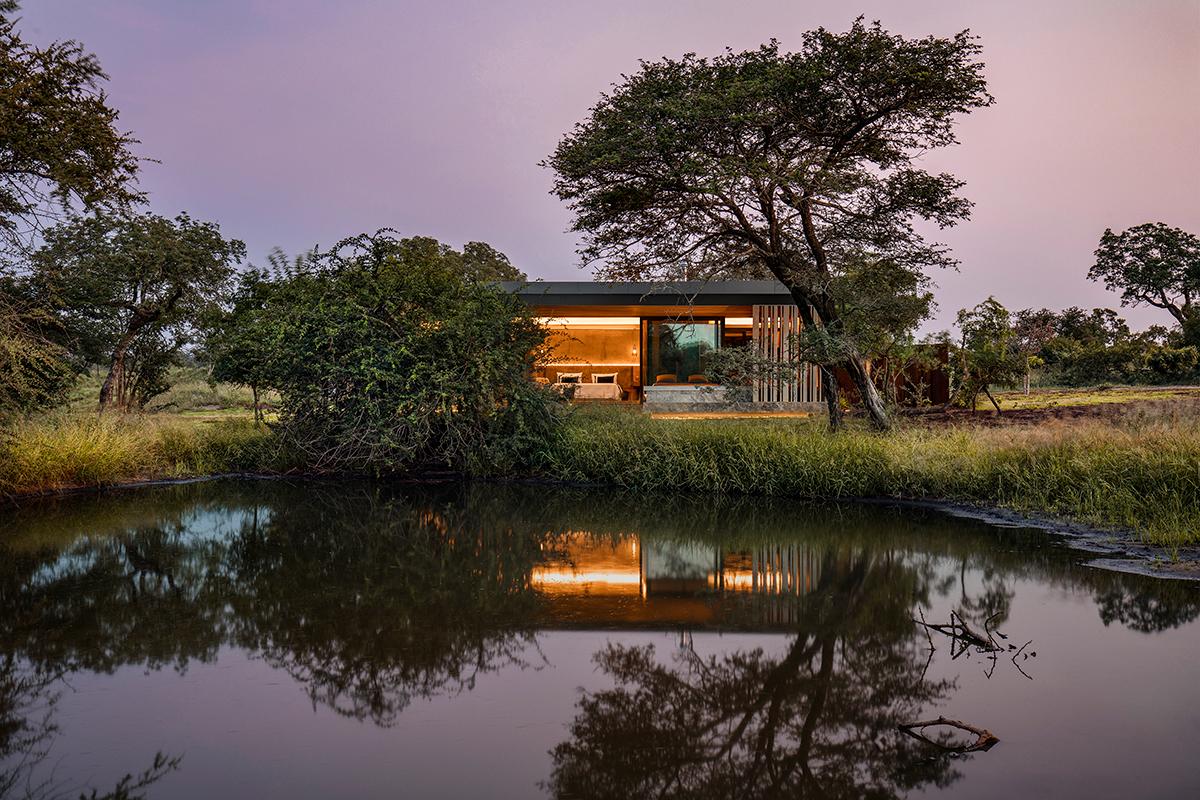 Photography by Adam Letch, courtesy of ARRCC
See more: This harbourside Sydney home is the perfect retreat for entertaining and family time