China has no shortage of beautifully designed cafes, each veering from the minimalist or industrial vibe more commonly expected of coffee shops.
Among more recent motifs is this spacious, atmospheric edition found in Seesaw Coffee's Chaoyang Joy City mall location in Beijing.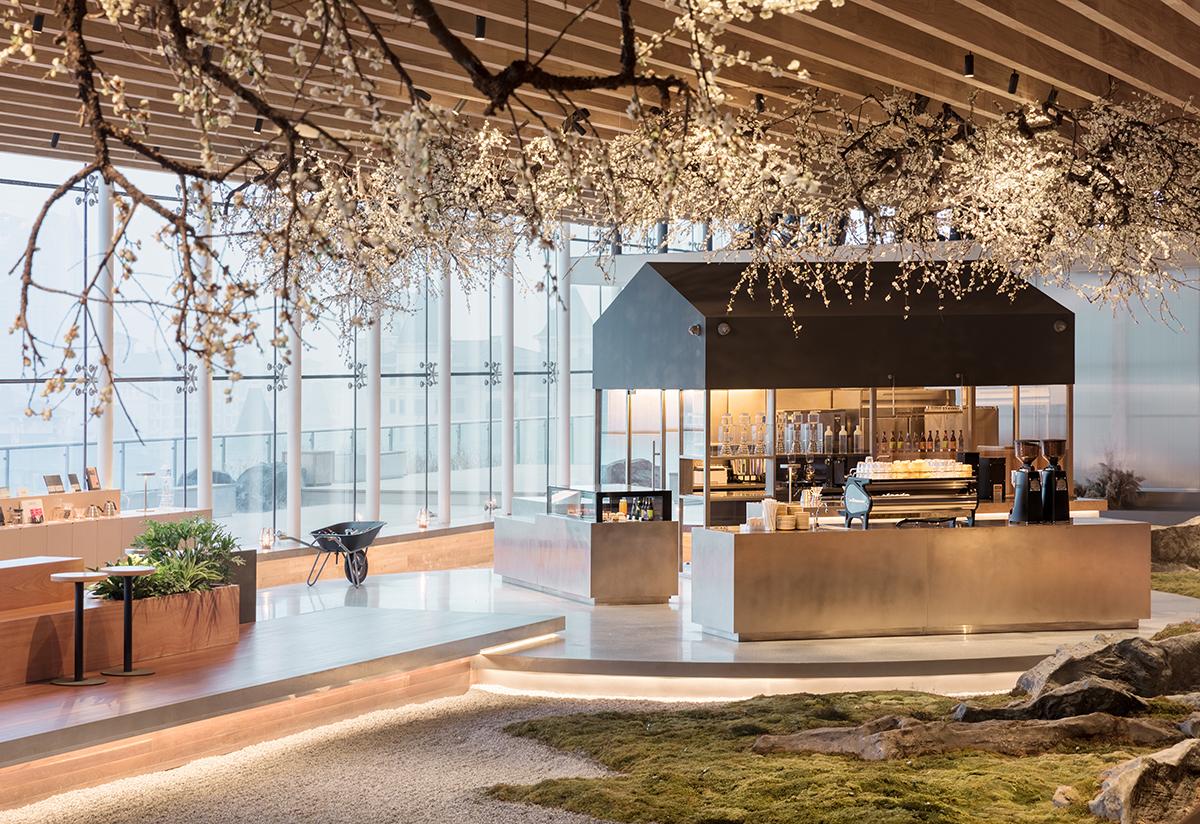 The forest-inspired cafe designed by Shanghai-based Nota Architects is set within a book shop, accessible through a stone pathway that cuts through a landscaped area.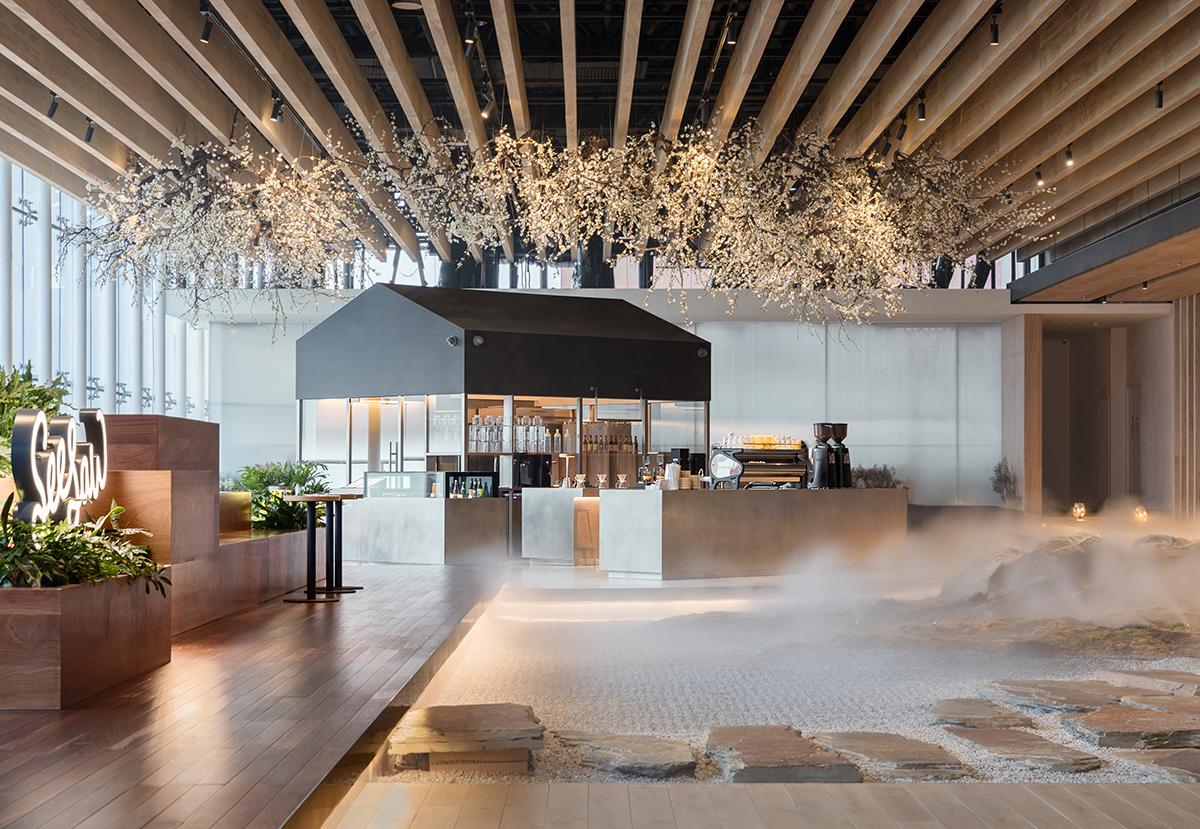 The mossy landscaped space, complete with rock displays and the occasional smoke machine, lends to the surrealistic vibe.
Crossing the pathway, one gets to a sunken plaza akin to a ship deck fully outfitted with wood. Nearby, a sheltered bar serves bottled beer alongside pourovers and lattes.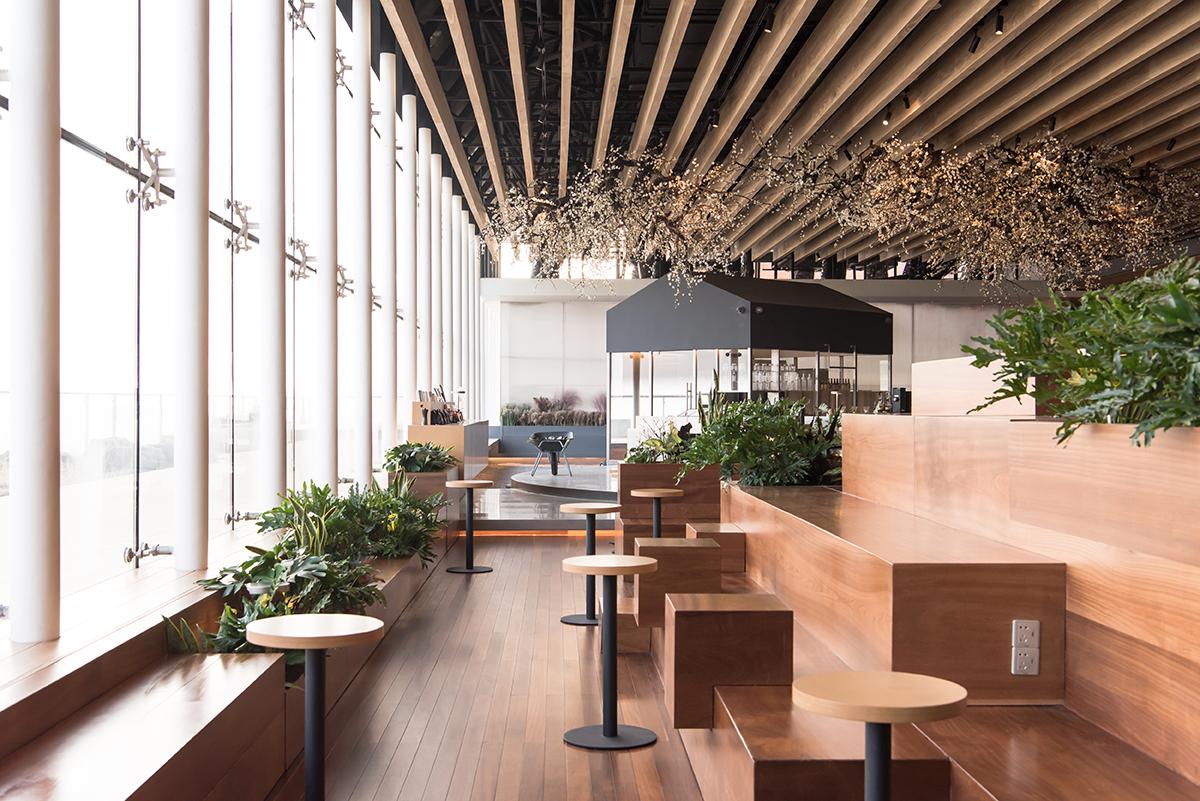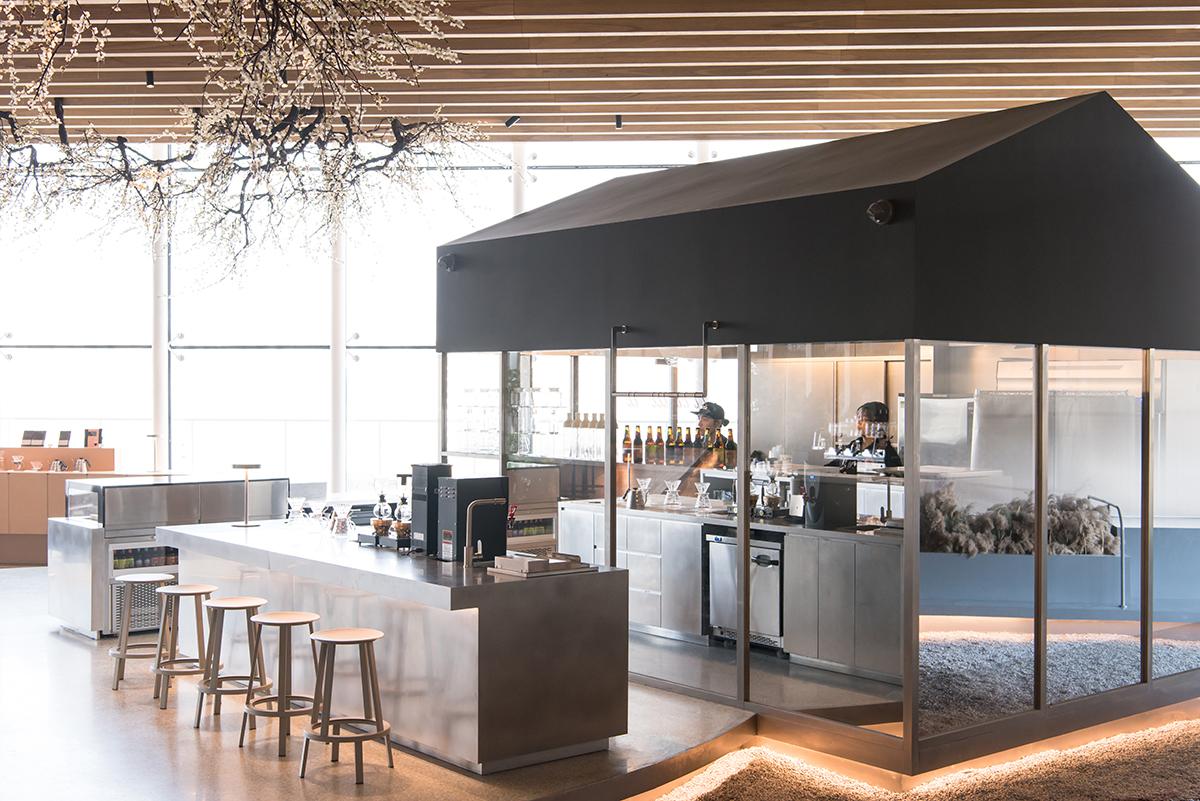 Surrounded by plantation, the multi-level seating plaza creates an outdoor garden feel, with blocks and tables arranged for various gathering setups.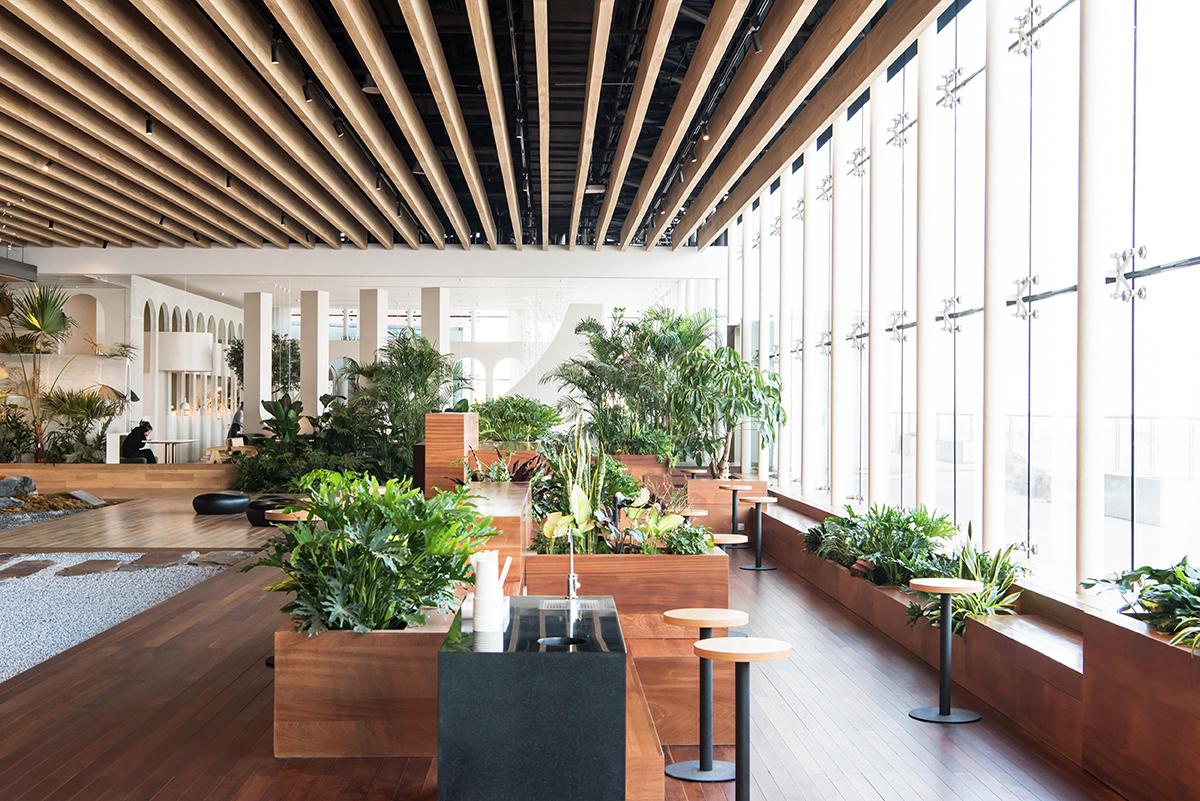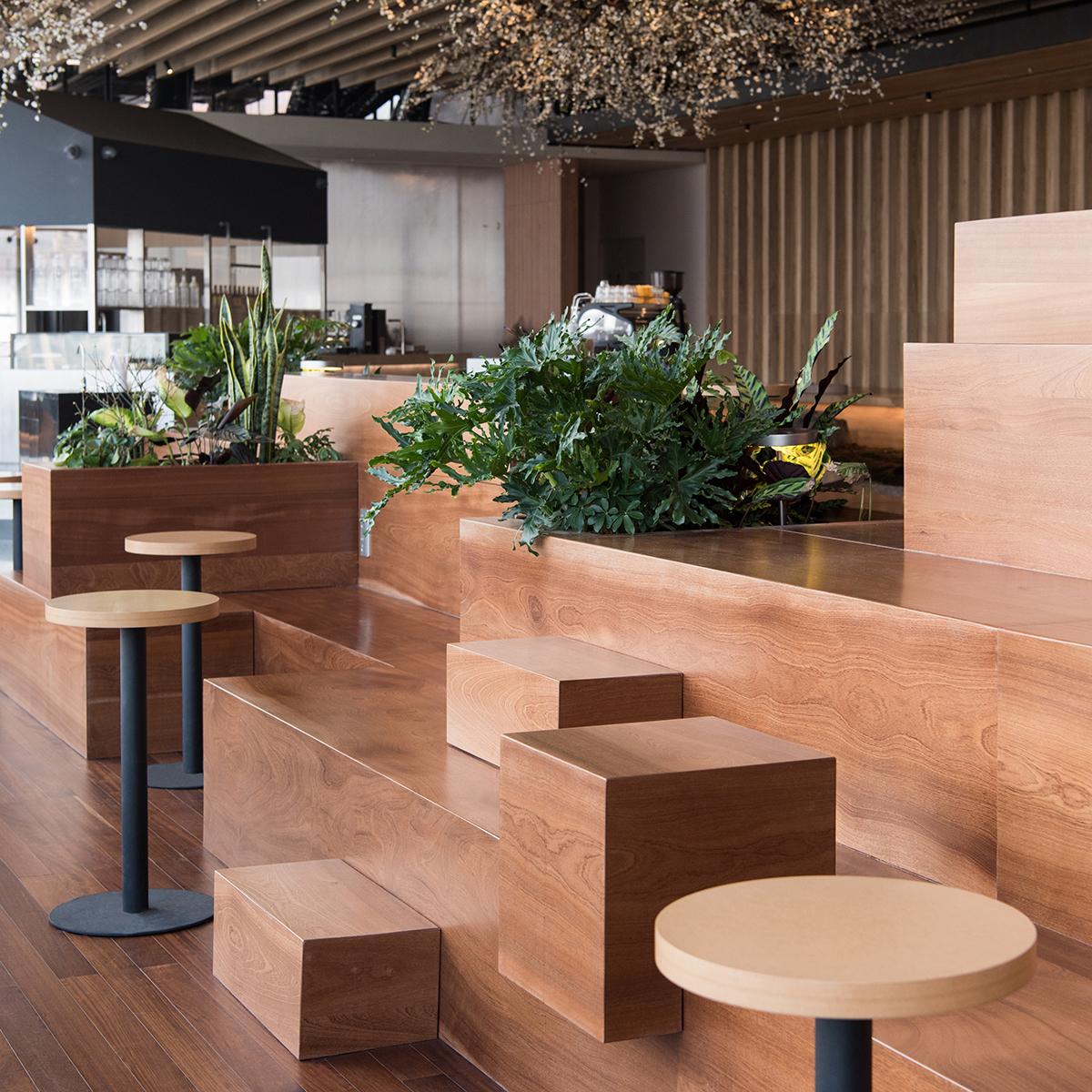 Above, between wooden planks, branches of what appear to be cherry blossoms hang suspended above the cafe, completing its fairy tale-esque look.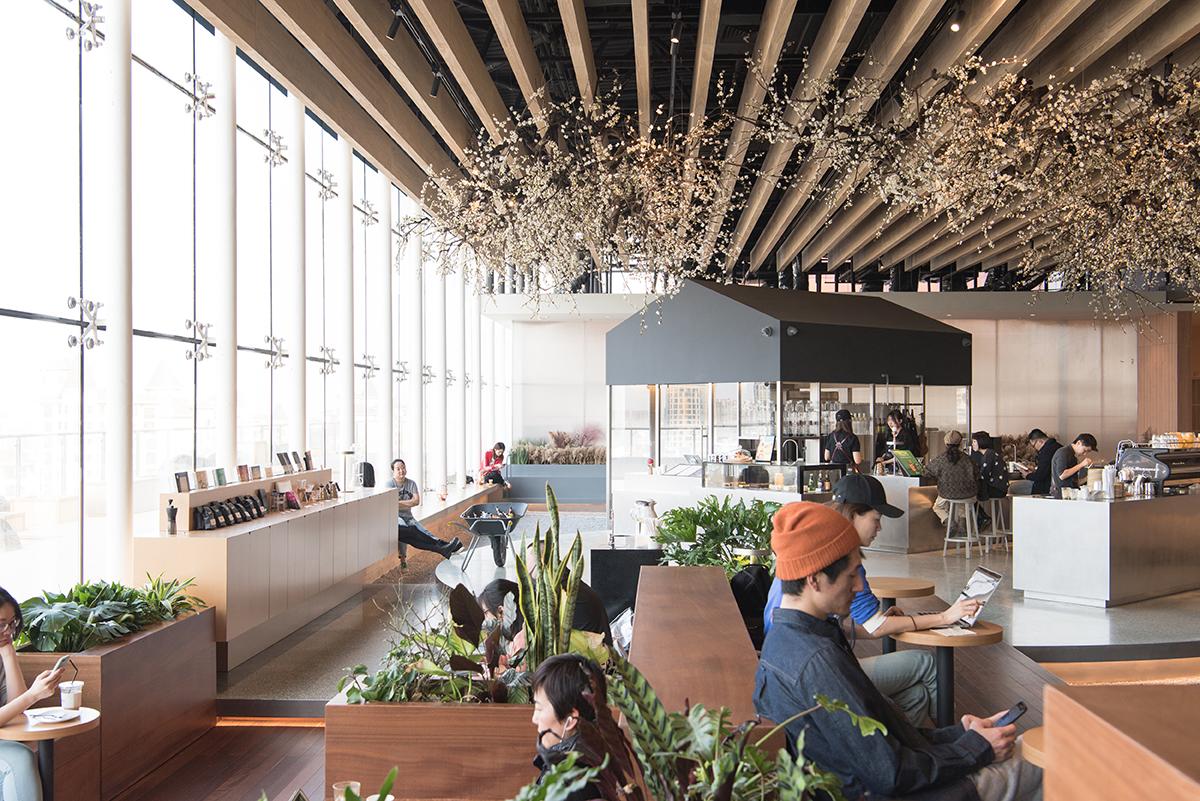 See more: This Mountainside Café, Surrounded by Tea Trees, Offers a True Retreat from the City