To update, slightly, a famous line from a baseball movie: If you build it pretty, they will come.
Whether or not you agree, the competition for buzz and customers couldn't be more fierce in the Instagram age, with first encounters made within a split-second scroll – and its resulting impression potentially lasting a lifetime.
It's a reality that SODA Architects understands and addresses with their design of Blufish Cafe Yingke in Beijing.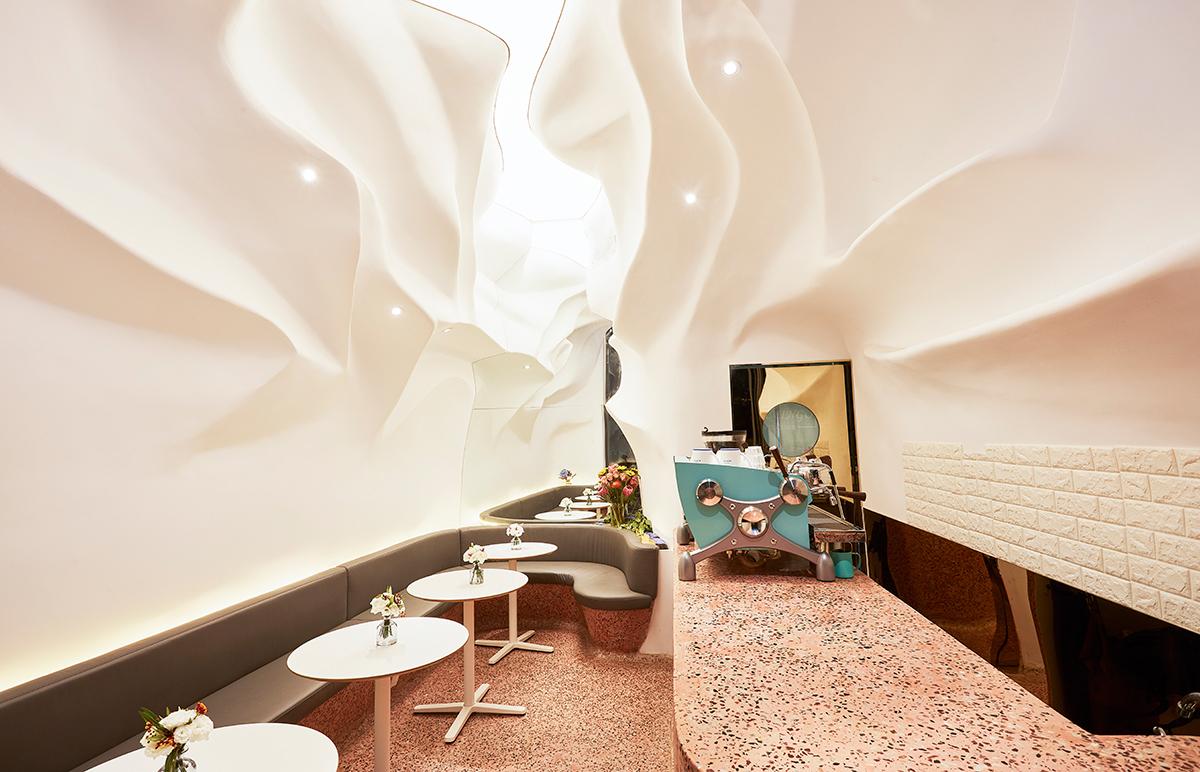 The coffee shop in the Chaoyang District may be small, but its interiors pack a striking punch. By day, it's an all-white enclave, with curvy, wall-to-ceiling mouldings that, in themselves, make quite a point of interest.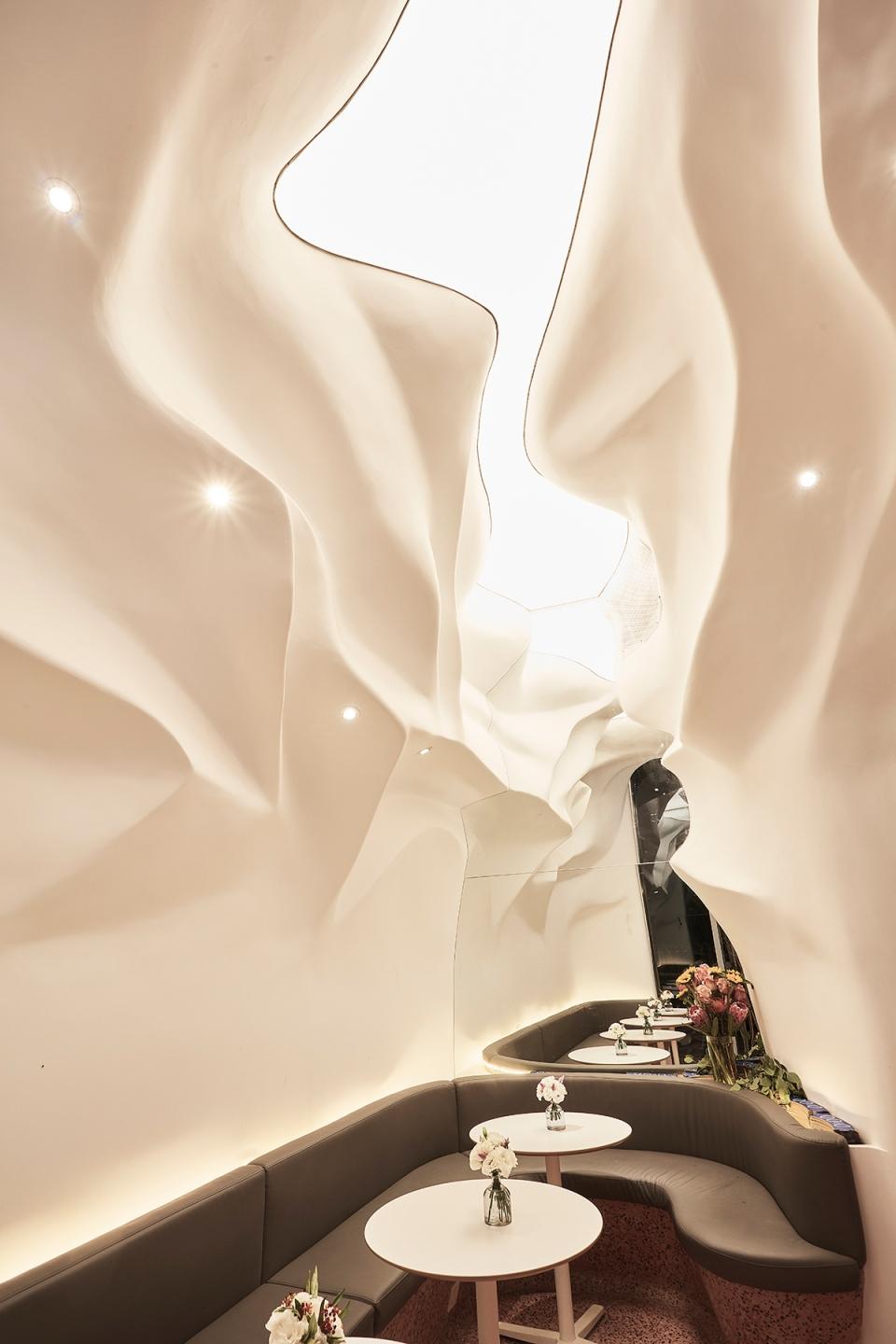 By night, the space takes on a blue tint, with seabed visuals projected onto the aforementioned surface. The projections make for a funky, psychedelic ambience, designed to resemble views and motions under the sea.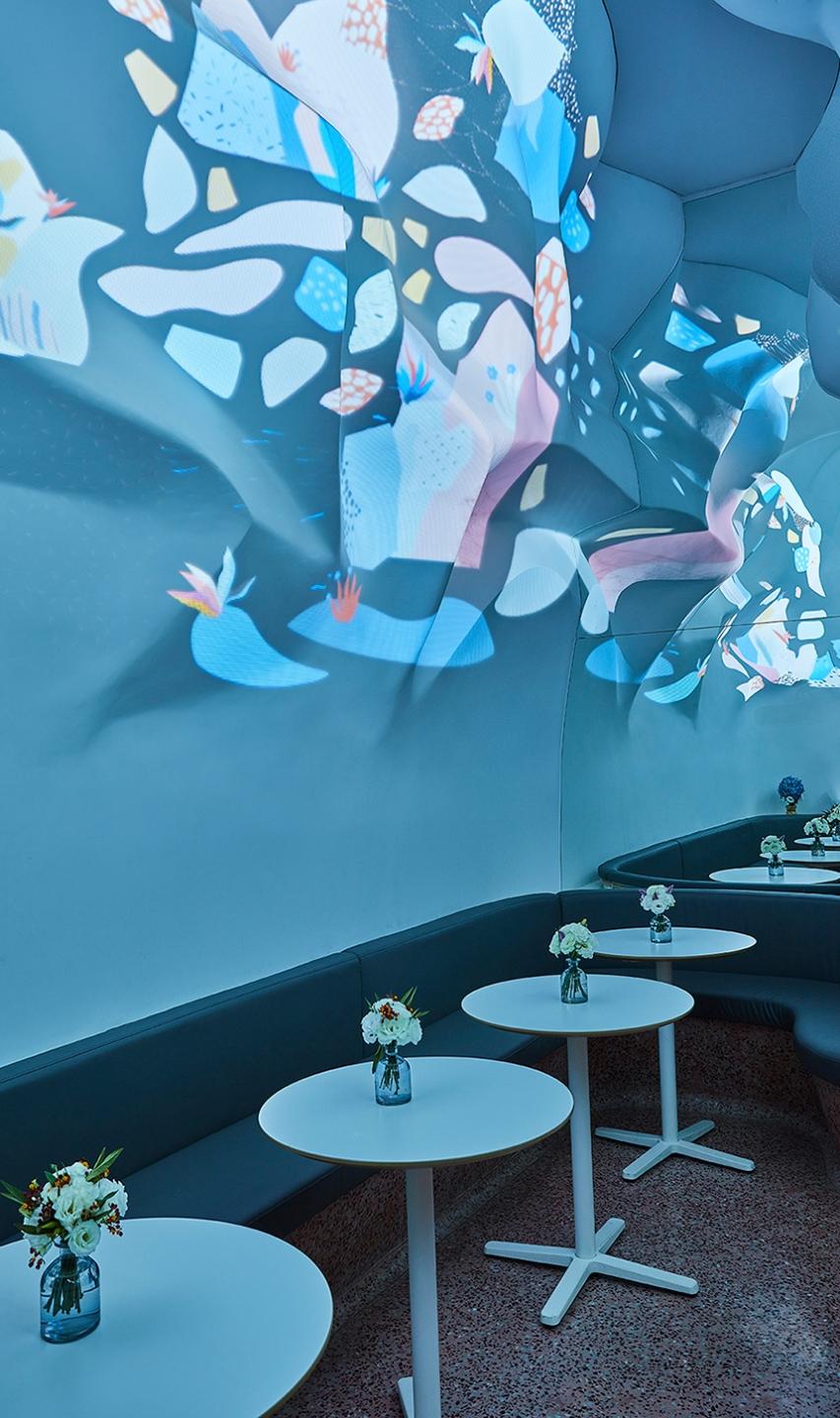 To achieve this, SODA Architects enlisted a sculptural production team to create the white, undulating plaster surface, which then acts as a canvas upon which graphic corals and fish are projected.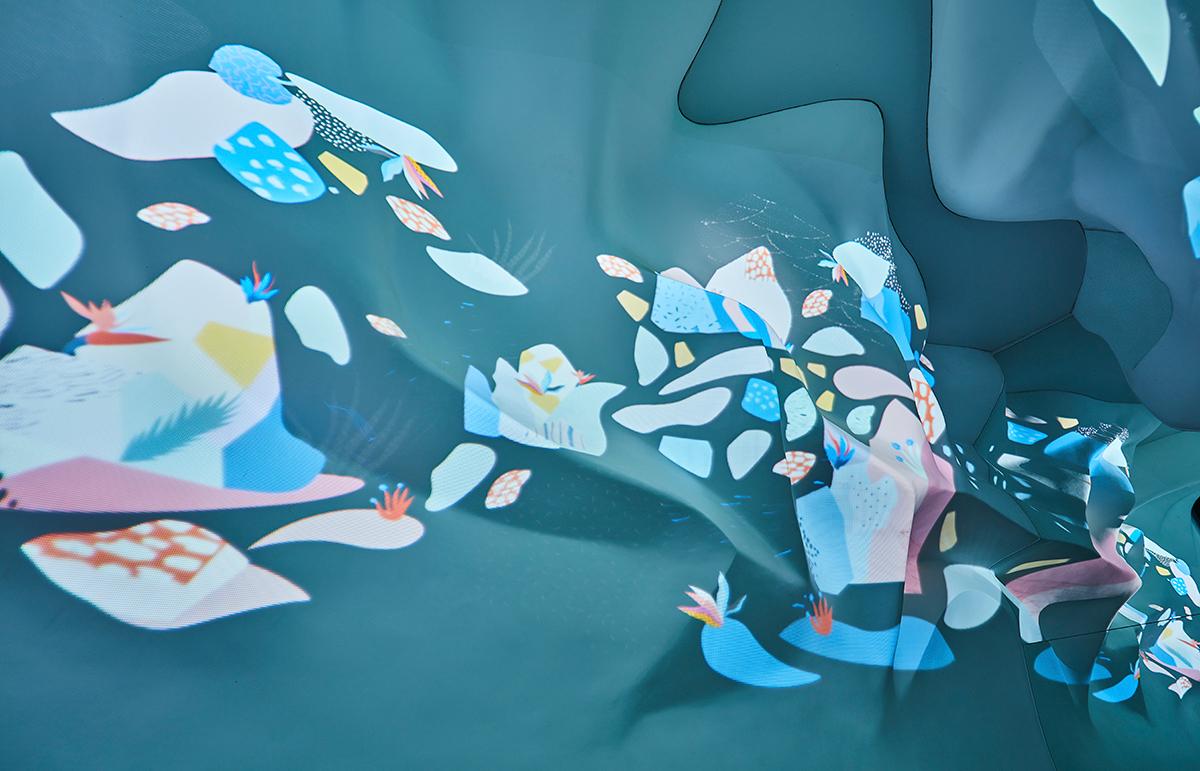 The result is a visual feat that matches the bar's life cycle throughout the day: a calm, quiet cafe by day, punctuated by sculptural walls, and a lively bar at night, enhanced by a medley of graphic projections.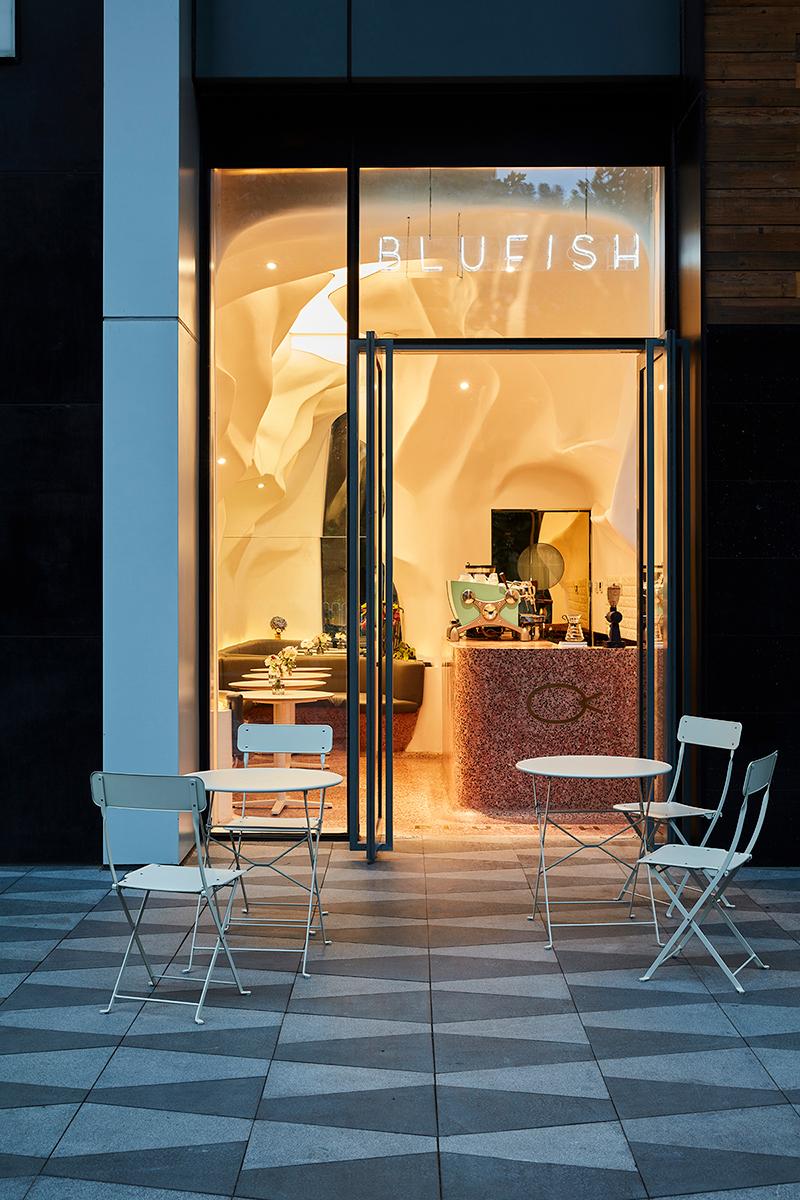 All of which make for the perfect Instagram snap – after all, pictures or it doesn't exist, right?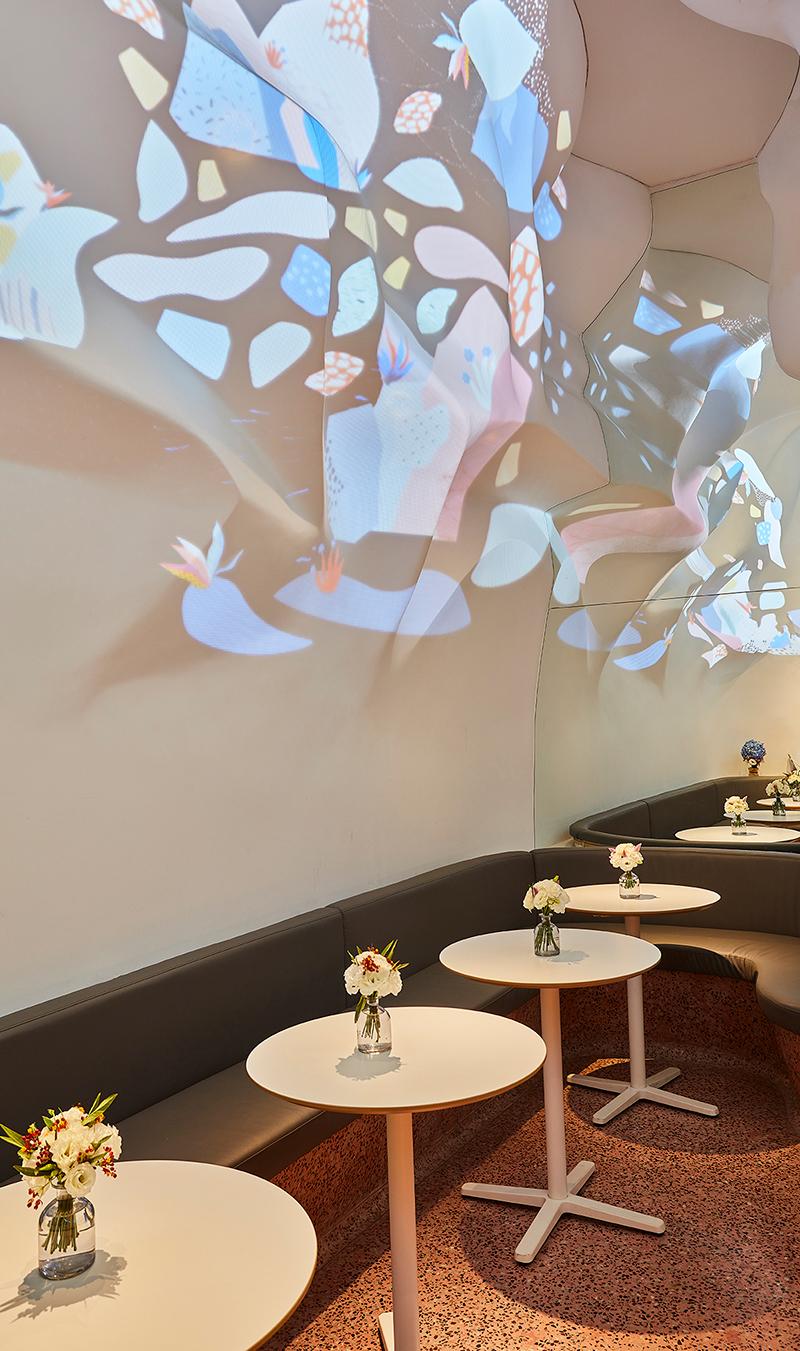 See more: This Mountainside Café, Surrounded by Tea Trees, Offers a True Retreat from the City