The first in the US to be named a UNESCO City of Design in 2015, Detroit has seen a boost in its revival that's evident in the openings of buzzed-about ventures such as the Shinola Hotel.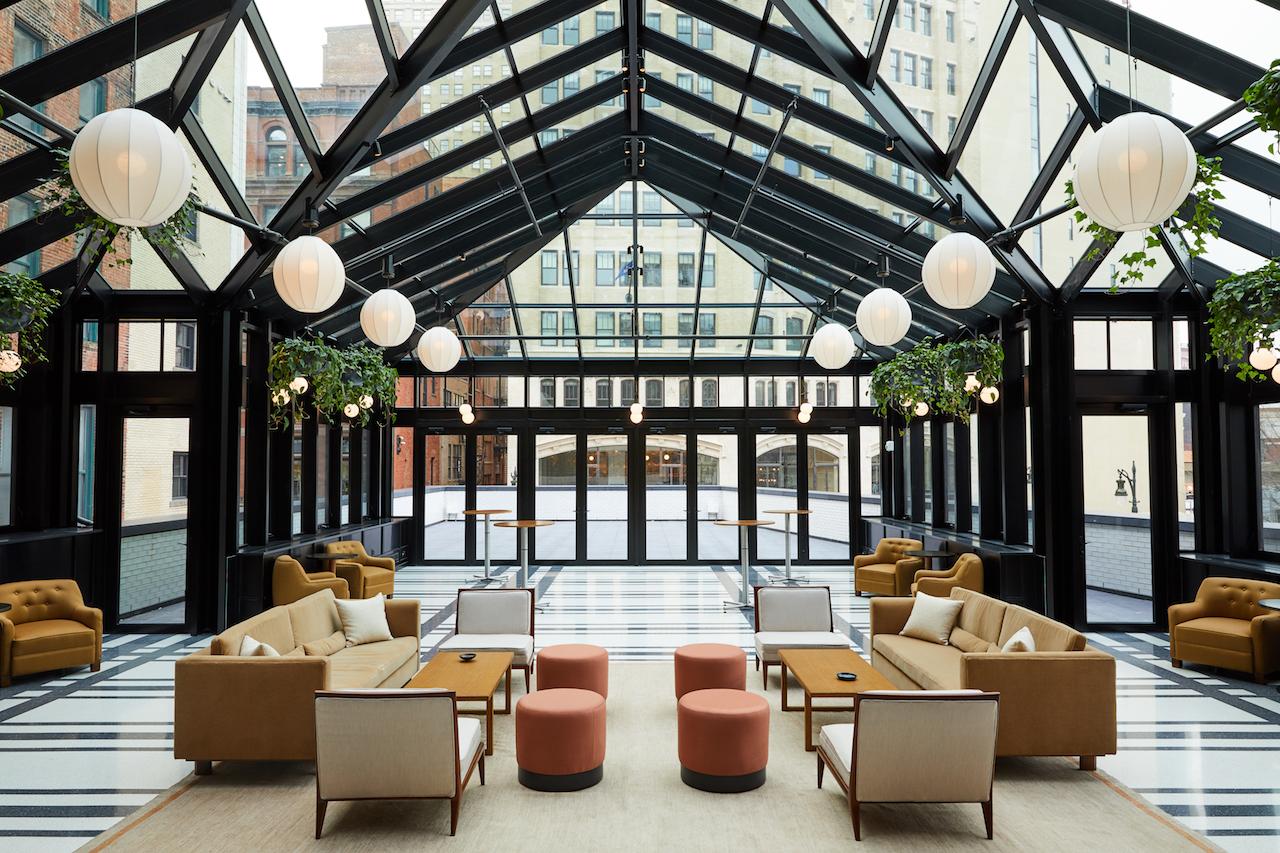 Shinola, a proudly Detroit-based brand known for its unapologetically hip utilitarian products, introduced its hotel in 2019. Like its range of watches, bags, accessories, and bicycles, which are priced fairly but certainly don't come cheap, Shinola Hotel embodies the kind of downtown style that consumers and travellers of all types can appreciate.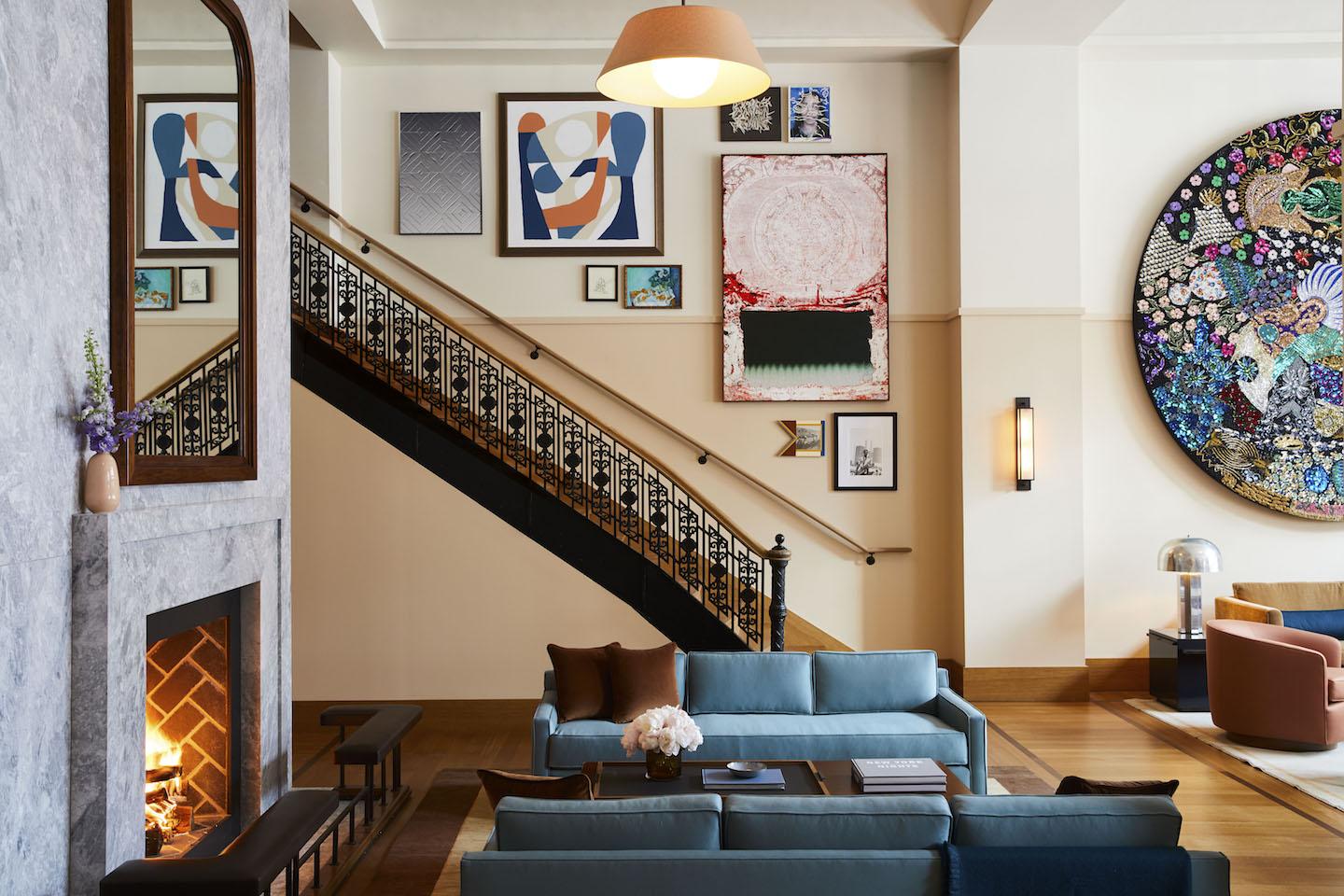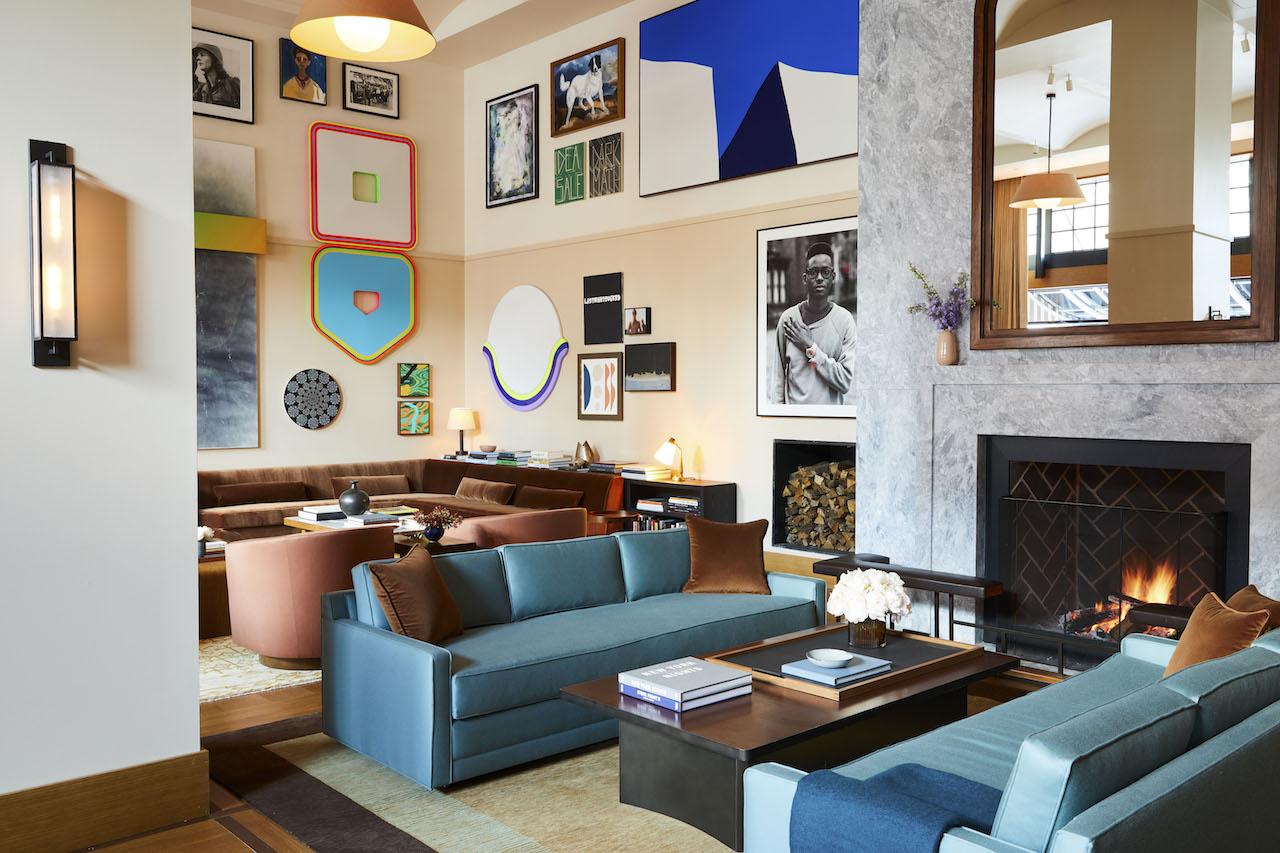 To distill the essence of the brand into a hotel, Shinola tapped New York design firm Gachot Studios, who previously designed the Shinola flagship boutiques in New York and Los Angeles, as well as other hospitality ventures such as the Smyth Tribeca Hotel.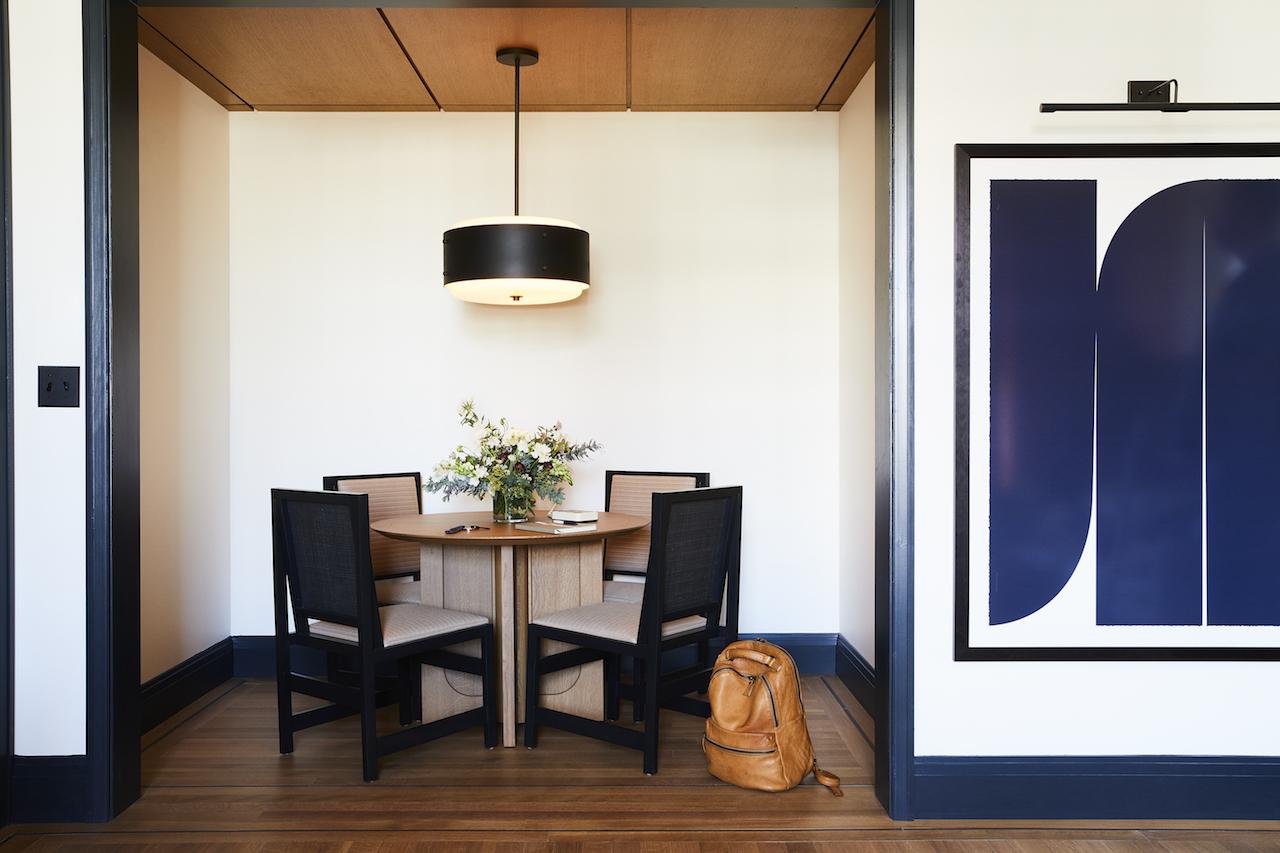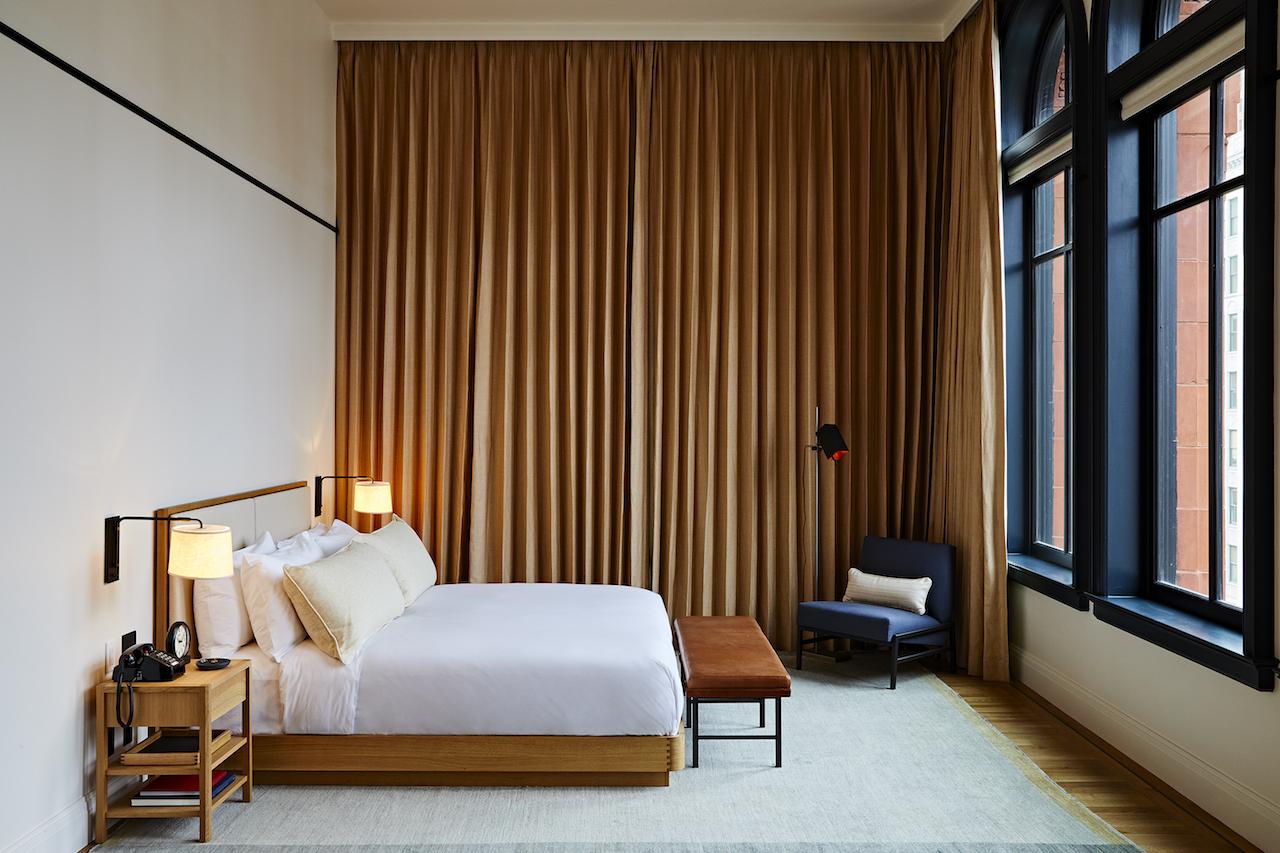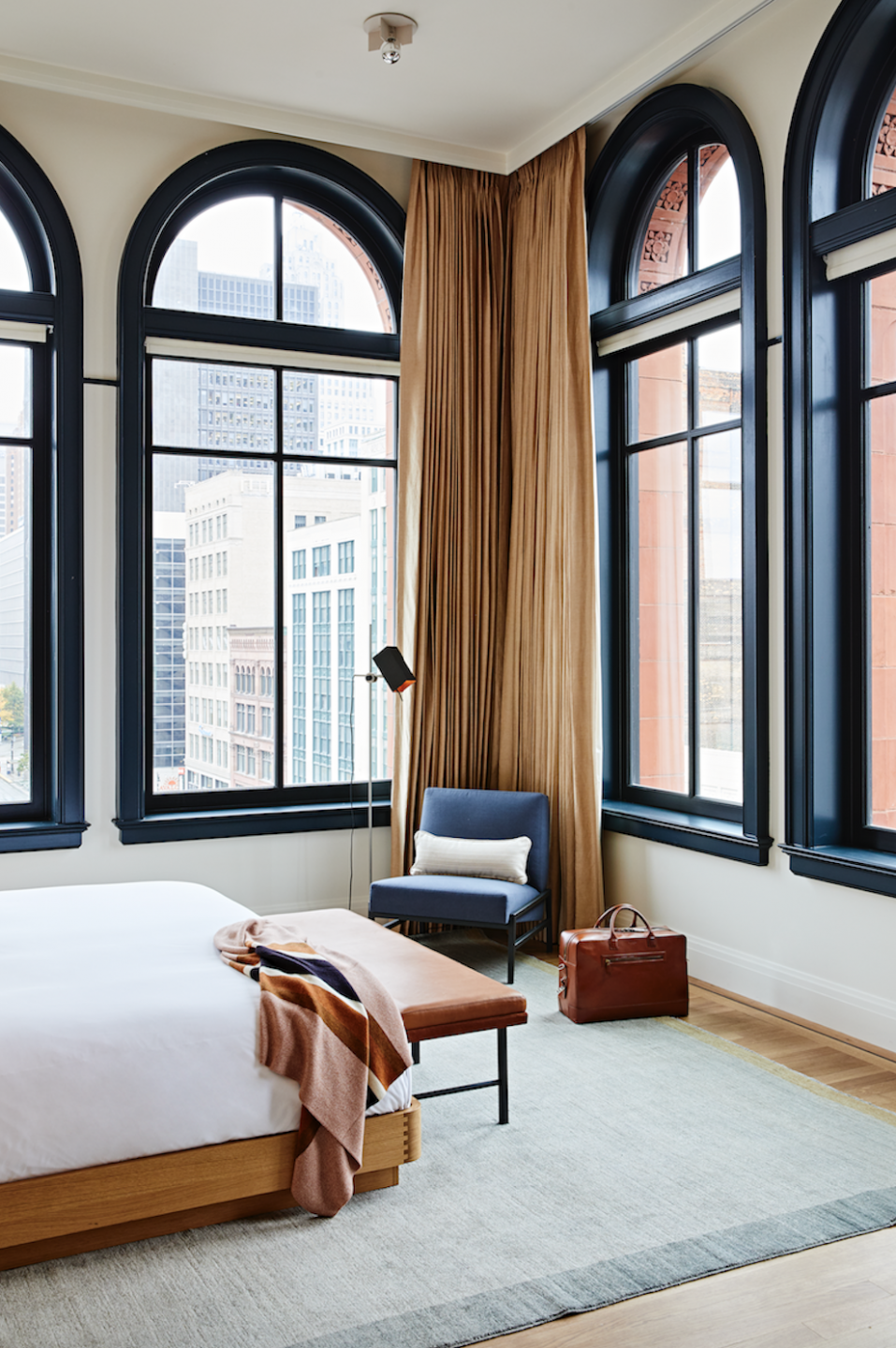 The furniture pieces that punctuate the hotel's 129 rooms and suites appear to have been inspired by midcentury design, which is defined by simplicity, clean lines, and use of wood. Here, every piece is custom-designed for the hotel and is primarily manufactured in the US. Shinola collaborated with Michigan-produced labels including Pewabic for ceramics, Booms Stone Company for stone finishes, and Great Lakes Stainless for decorative metals.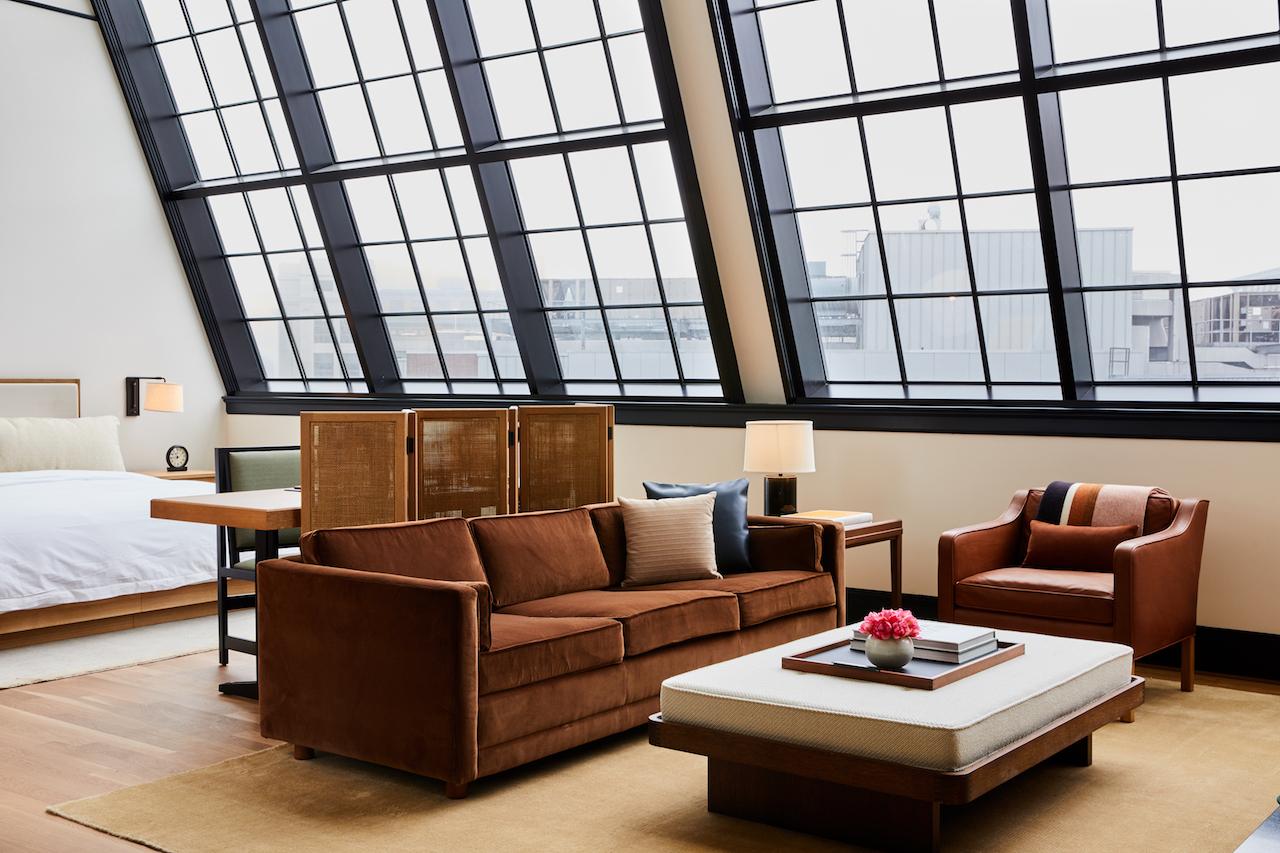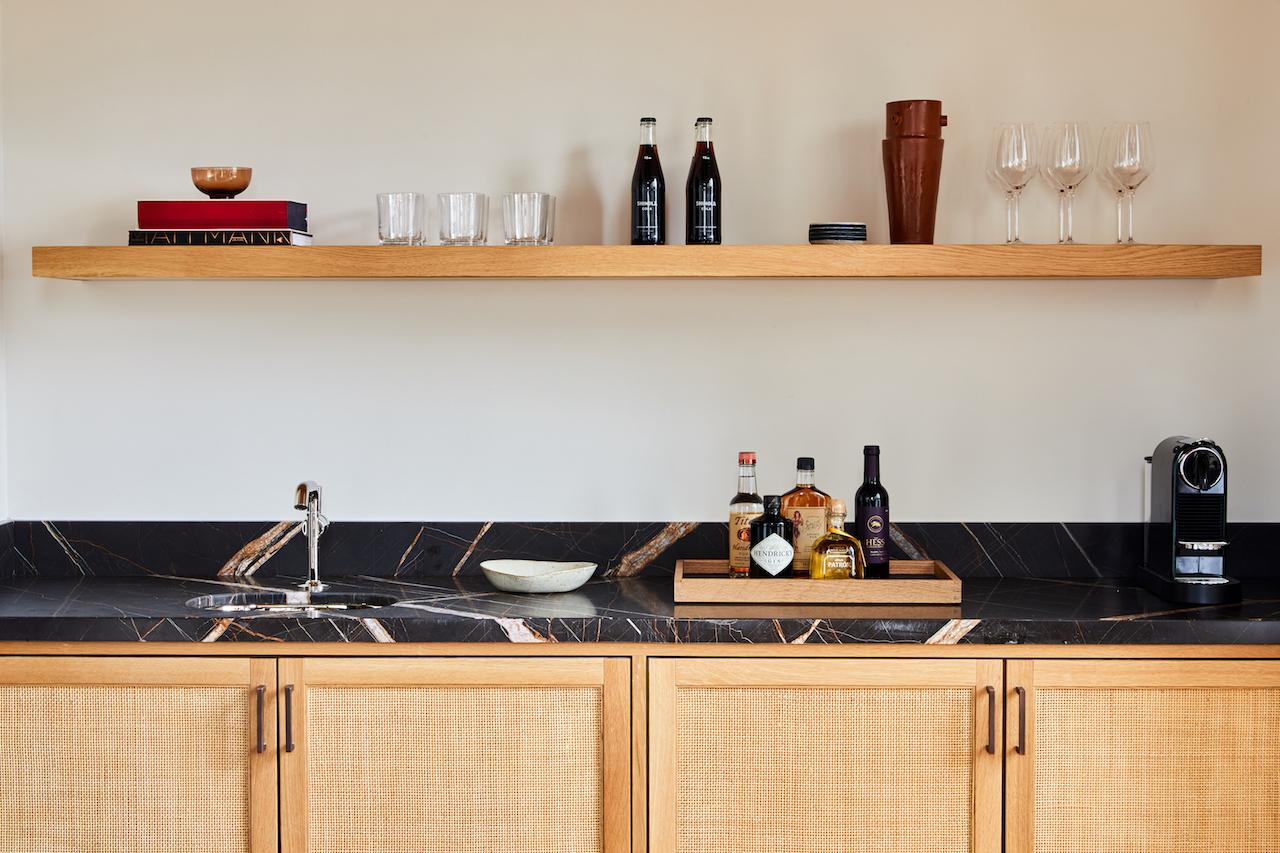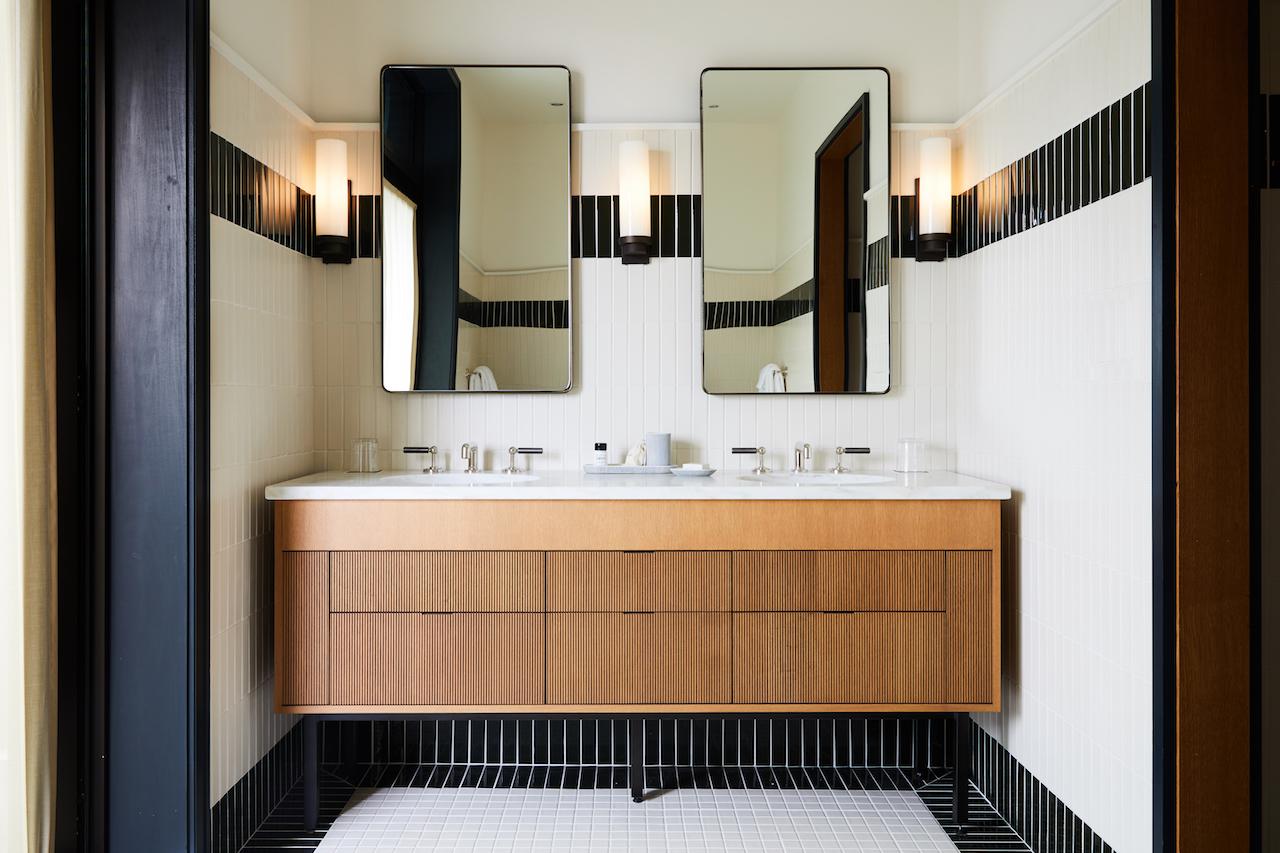 The cosy brand of contemporary design brings to life the discerning millennial's dream apartment. It's modern without being cold; it's simple but arresting, thanks to flashes of colour, luxurious materials, and works of art.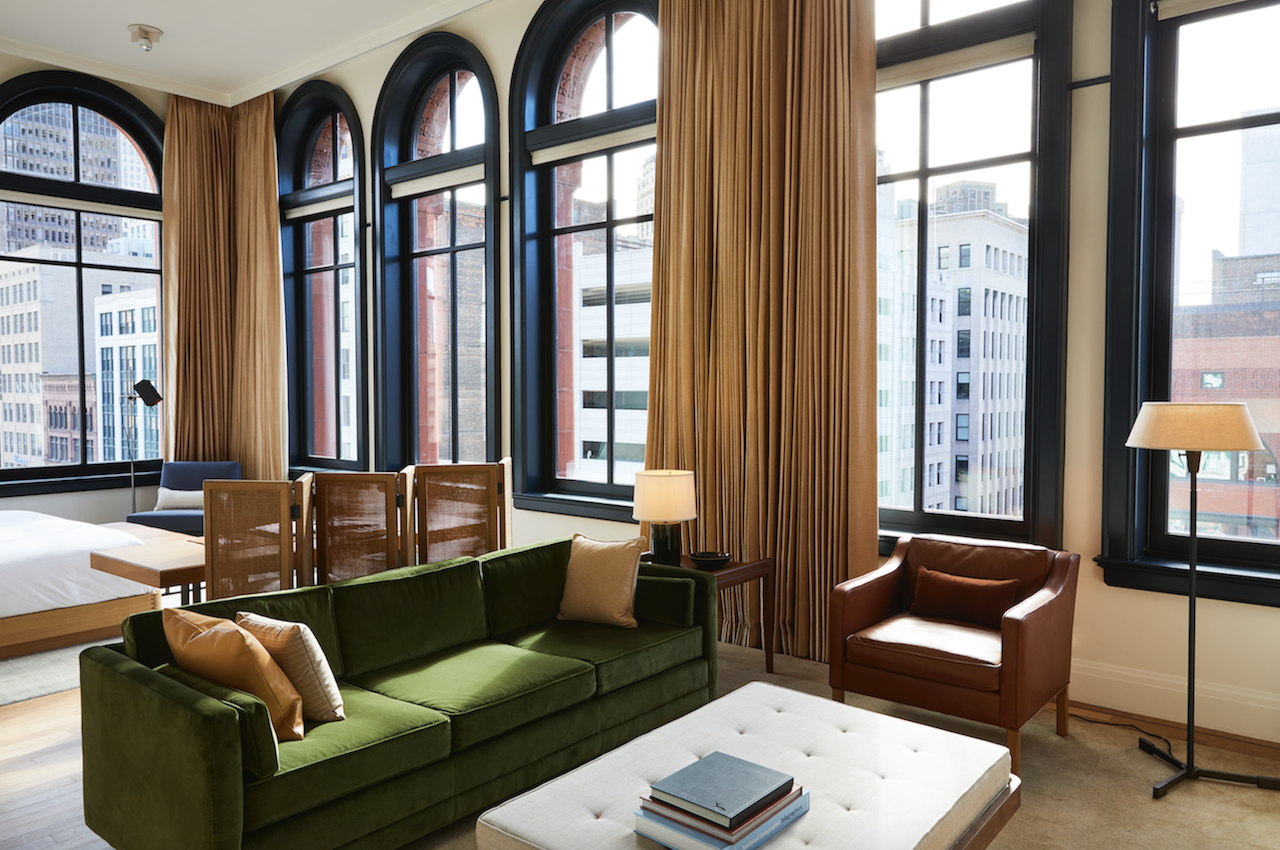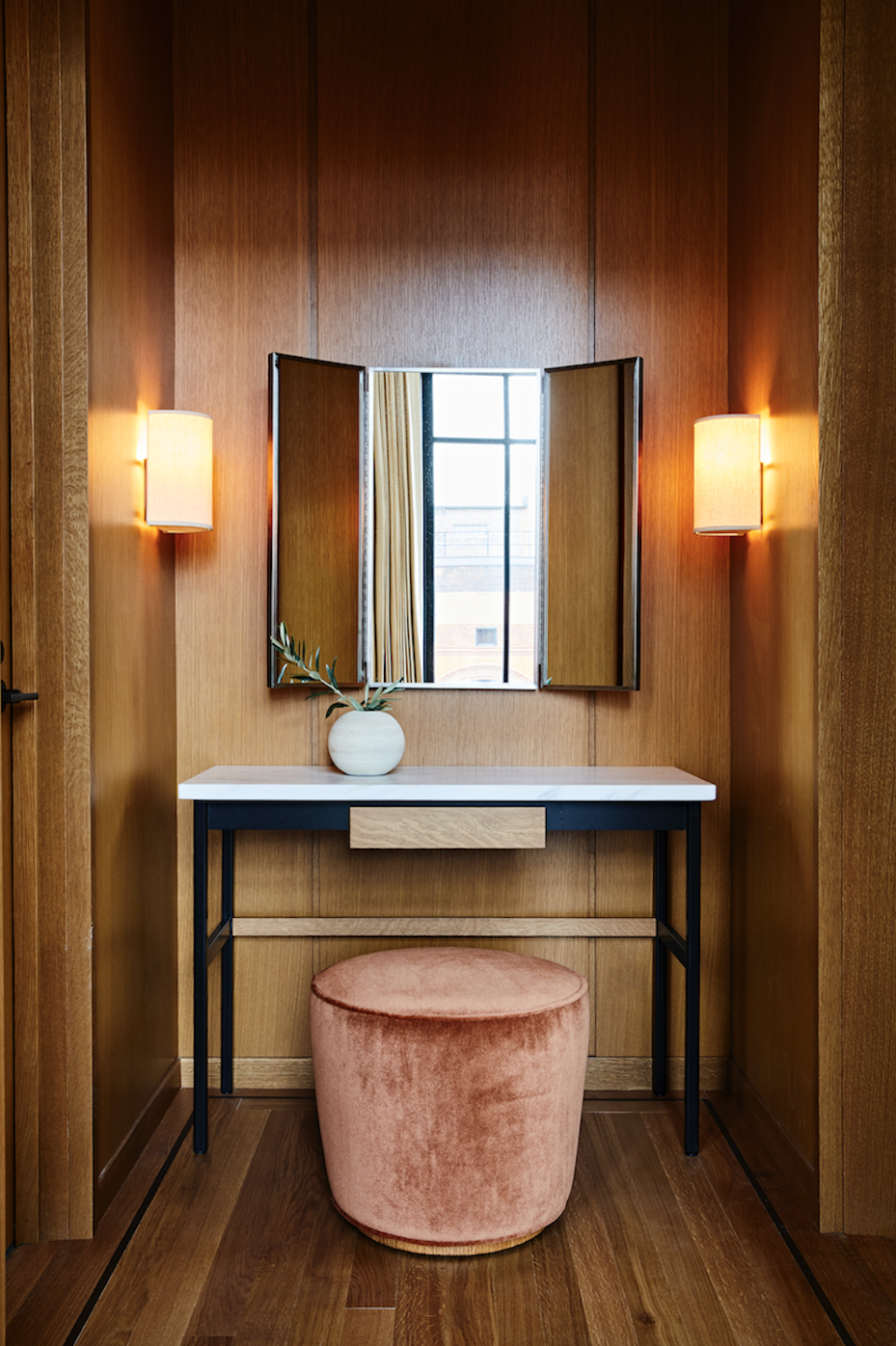 Radiating genuine warmth throughout the rooms and common spaces, caramel and camel shades dominate the colour palette at the Shinola Hotel. Other tones that make an appearance are grey, soft blush, deep green, and bronze. Gachot Studios also developed a signature colour especially for the brand: Shinola blue, a deep navy hue that takes after a paint chip uncovered in the old Singer building the hotel occupies.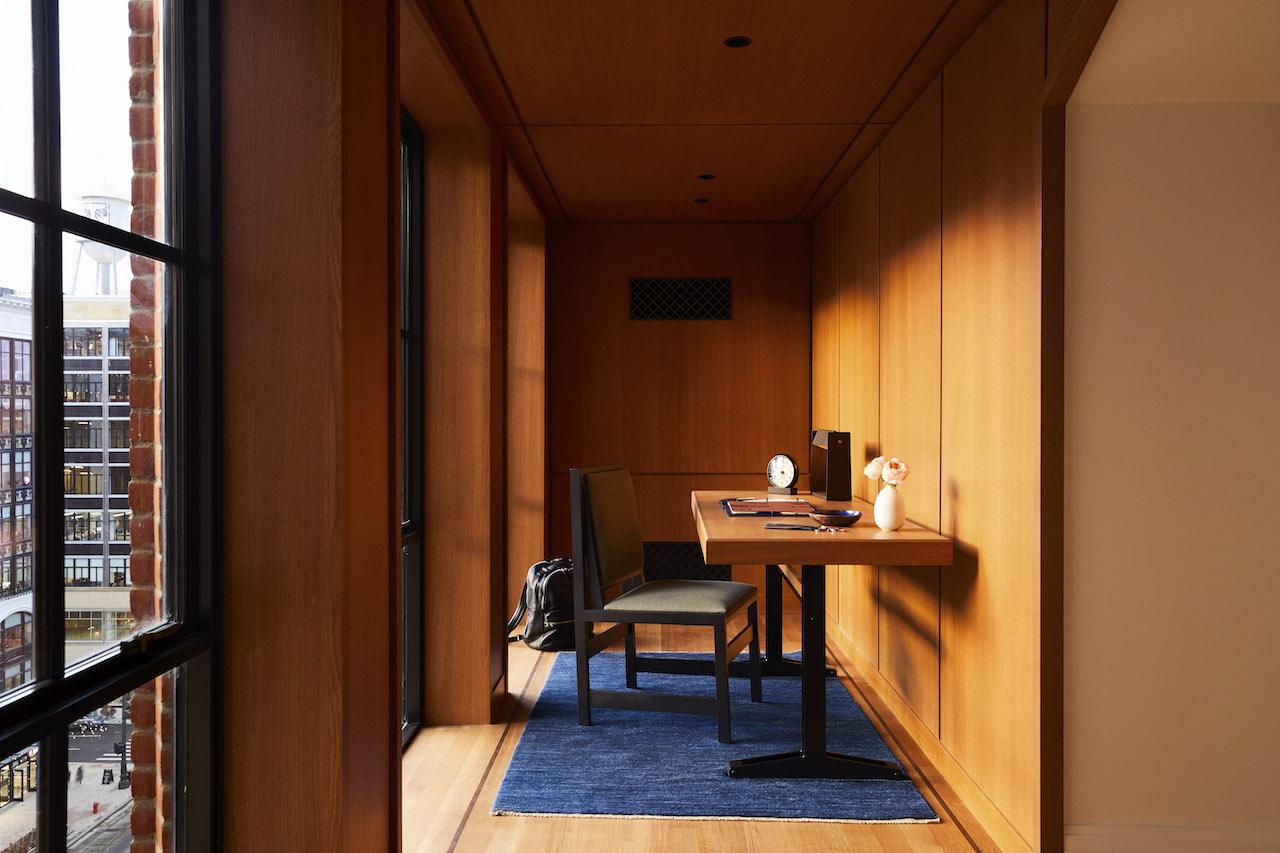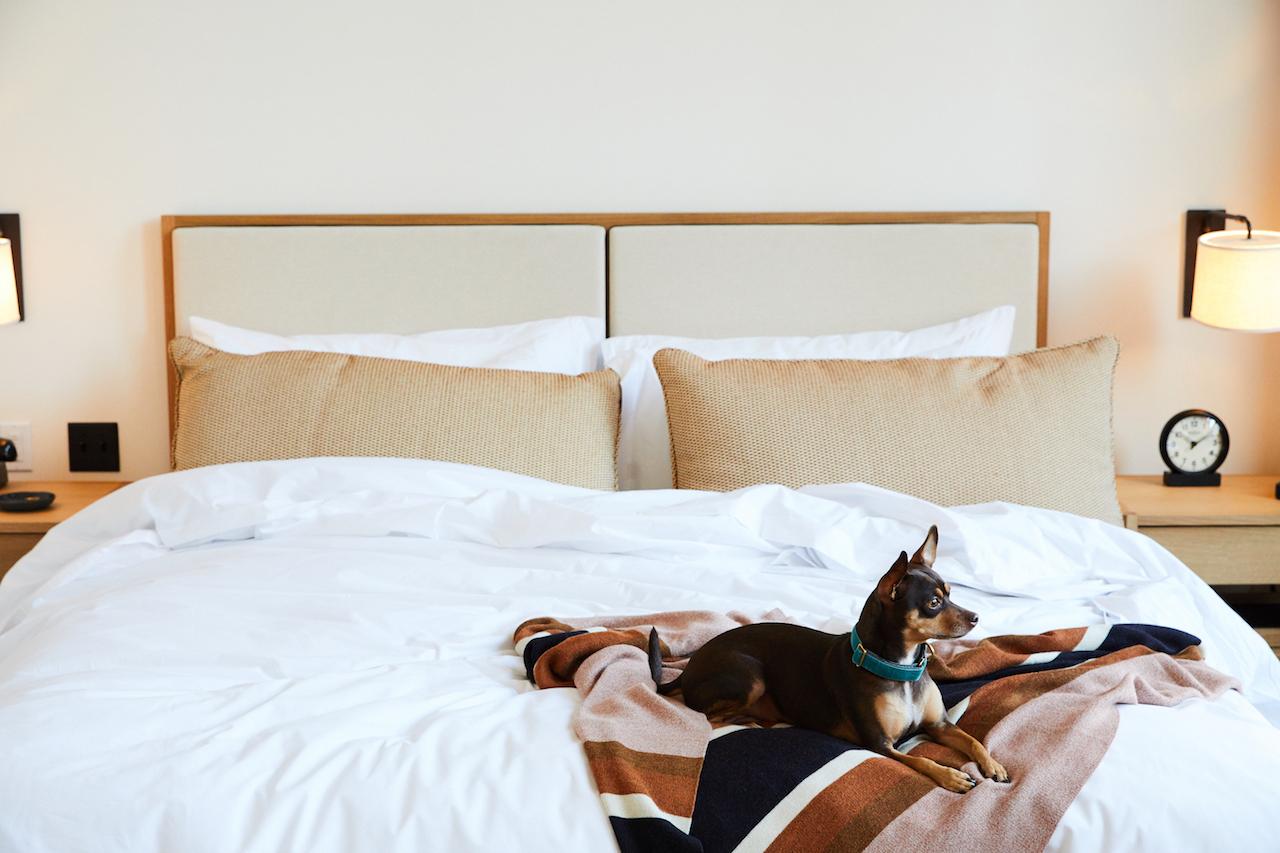 Followers of the brand will be delighted to find rooms equipped with some of Shinola's most beloved products, including the Power Supply extension cord and leather care products, along with items dreamed up especially for the hotel: a bedside clock, leather throw pillows, and blankets.
Photography by Nicole Franzen