Founded by childhood best friends Phyllis Chan and Suzzie Chung, YanYan is a new direct-to-consumer knitwear label based out of Hong Kong.
Quietly but swiftly, the brand is building recognition among the fashion set for their contemporary and thoughtful knitwear. The first collection, launched on their website just last March, features fun and contemporary sweaters, dresses, pants, even cycling shorts and tote bags with details that throw back to Chinese clothing donned by their grandmothers. Cheongsam-inspired necklines, hand-embroidered florets – in a youthful splash of colour – adorn the line, produced using discarded and leftover yarns.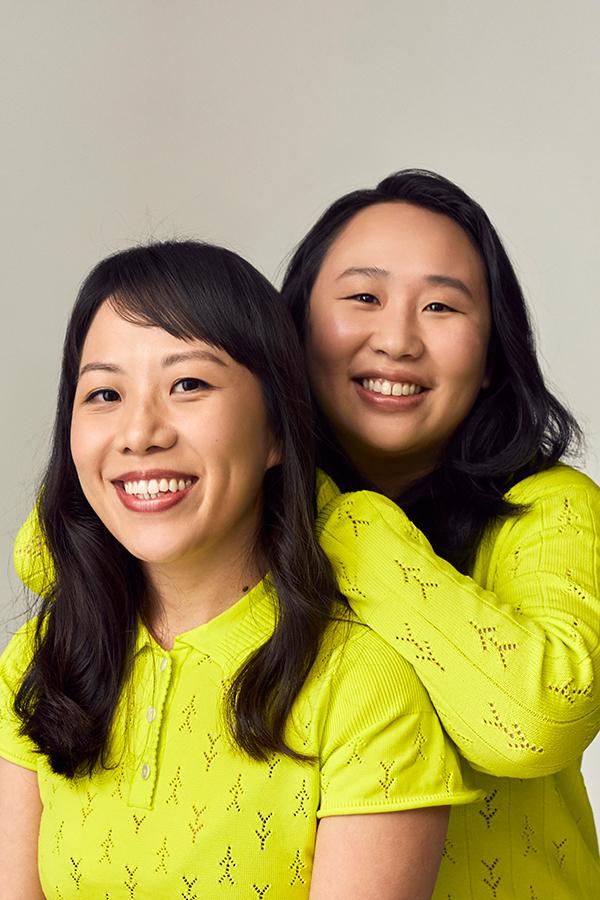 "A lot of people our age want high quality, fun novelty products, and are willing to invest, but so much of what is out there is either really expensive or too cheap or in poor quality," says Suzzie, a print designer who has previously worked with companies in China. "We want to make designer-driven products that our customers feel emotional about and will keep as investment pieces for years to come."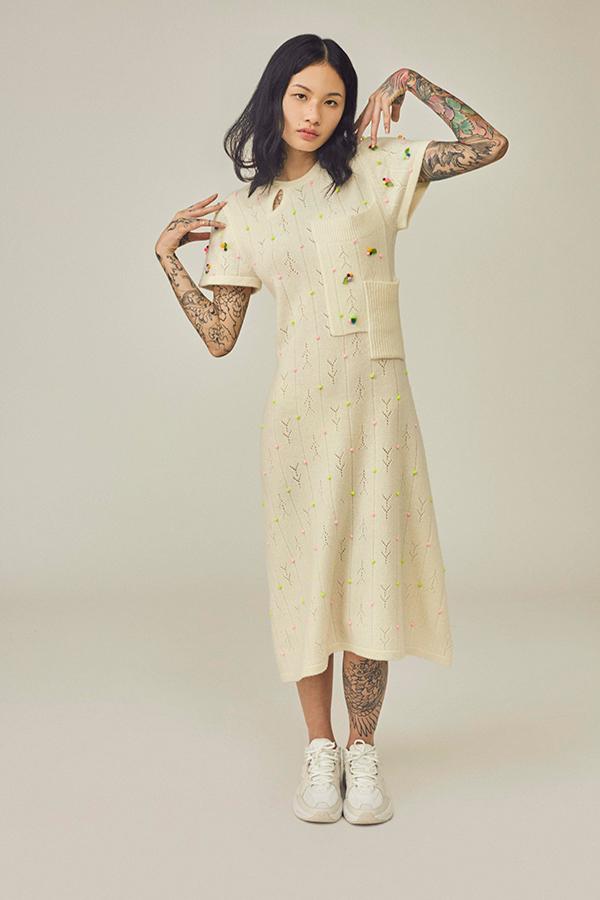 YanYan, which means 'everyone' in Chinese, was formed out of a desire for something new. Phyllis, herself a designer as well, has also just returned to Hong Kong from New York, where for 10 years she worked at Rag & Bone as director of knitwear.
"Suzzie and I have been friends since high school, and have always talked about having our own brand," shares Phyllis. "I think it just worked out that we were both looking for a change and a new project around the same time, and finally sat down and worked out what the challenges would be."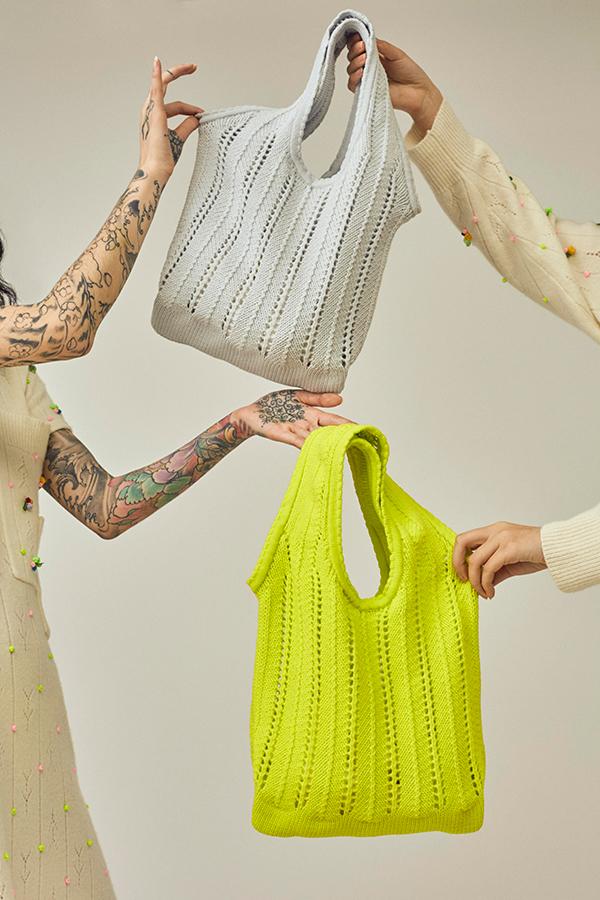 At YanYan, Suzzie takes on much of the print and graphic design work – including the logo and the website – while Phyllis oversees the production side. Other than that, the duo shares pretty much all responsibility for what we see of YanYan: the ideas, development, and the final collection. "We build the concept and colour story together, and pick yarns together," explains Phyllis. "We design and fit everything together. It's very collaborative."
From their design process to the icons fueling their creativity, we chat with Phyllis and Suzzie about their creative inspirations as of late. Read on.
Favourite artistic material at the moment?
P: We're both very visual, so we sketch everything together, pick the yarns, develop the stitches, etc. Sometimes we start with a sketch that I do in pencil, and after picking the colours and the stitches Suzzie will render it on the computer so we can get the full effect. Our concepts are really influenced by the yarn and the stitches.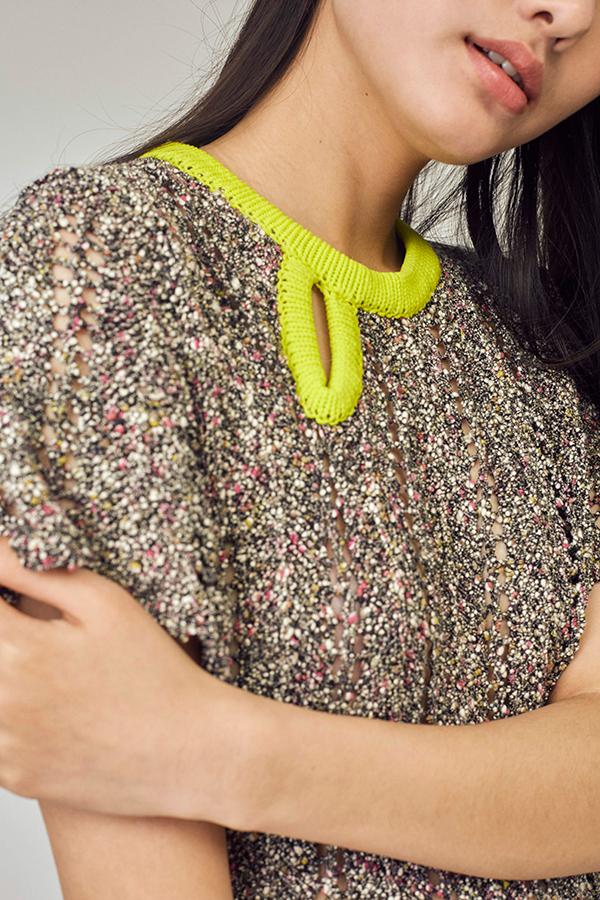 What's a creative project you're most proud of?
P: Starting our own brand is probably the most ambitious and most creative project I've ever done. We have limited resources, so we kind of have to research and develop everything ourselves. It's pretty amazing.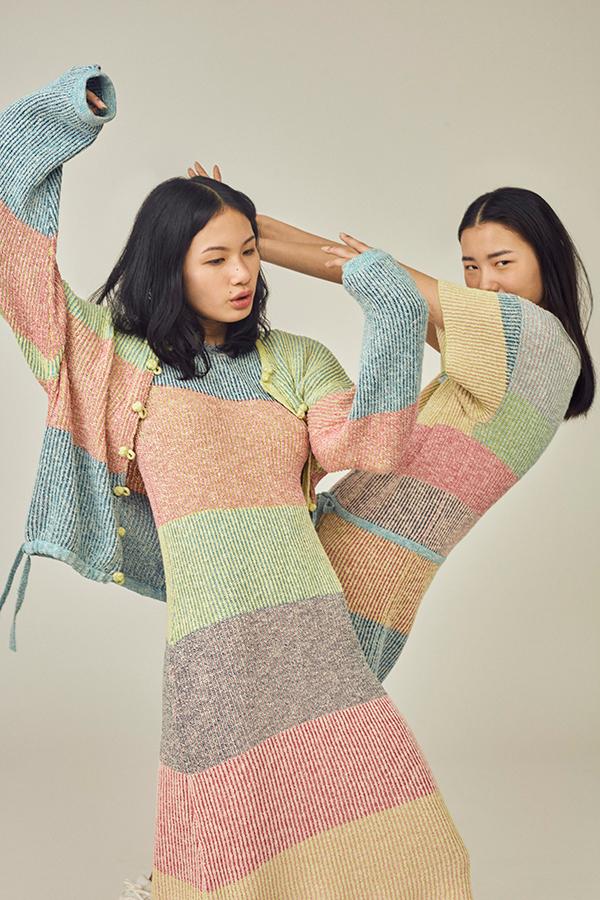 Favourite collection or item from YanYan?
P: You're not supposed to have favourite children (laughs). I'm really pleased with the lambswool rosebud pieces, because we source and use non-traditional beading, and use a really beautiful quality. I'm really glad those pieces connect with our customers through the photos, too.
S: I really like the two-toned stripe pieces. Many customers refer to it as rainbow stripes when they write emails to us. It's so colourful and fun. We designed the pieces to be worn together as matching outfits, but we weren't sure if people would just buy or wear the items separately. It's been amazing to find how many customers like buying the full outfit!
Name a creative that has been particularly inspiring to you lately, and why.
P: I kind of love Cardi B. I think her work ethic is pretty amazing, and she's very fearless. Fearless women are very inspirational to me.
S: We play a lot of music at work to keep our energy up. We've been playing a lot of Mariah Carey and Ariana Grande recently. I love that they're unapologetically themselves and they have made choices in their career to own their creativity and direction.
What's a podcast or a show you like to listen to or watch to unwind?
P: Right this minute I'm really into Killing Eve. I love that it's a feminist show that empowers women's independence, ability and feminism.
S: I love watching Rupauls' Drag Race. The contestants are so creative and they're such characters!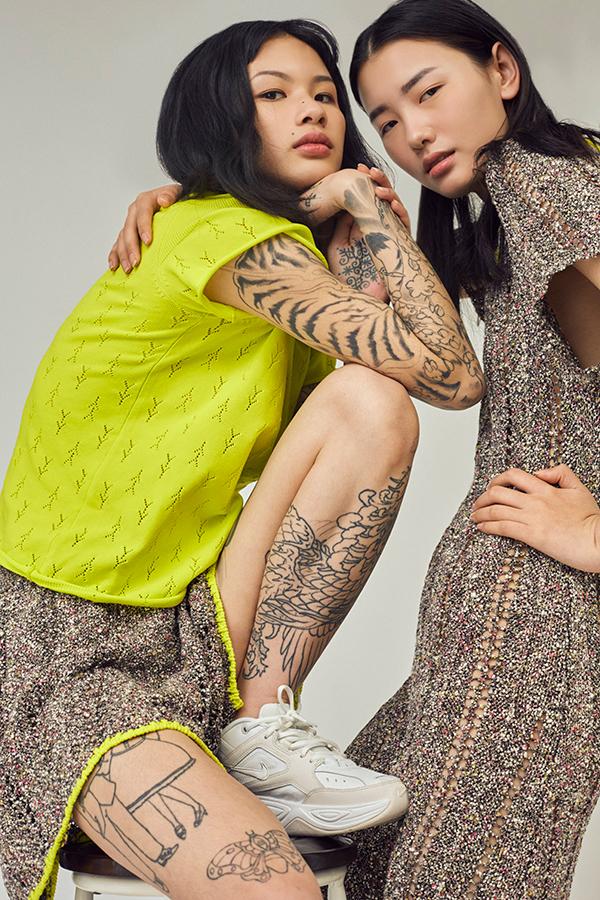 Best creative advice you've received?
P: I think having authentic design intent was one of the most important things I learned at Rag & Bone. Your customer will really connect with you if your intent is honest and authentic. I think design is really emotional, and connecting with your customer that way is more important than any kind of trend.