Make-up artist RickyKAZAF wants to remove the stigma about male beauty and men's grooming choices. He starts by doing it on YouTube and is now continuing his quest in a sprawling men's styling salon at Mira Place.
There's a reason why RickyKAZAF deserves his success. From his boyish good looks to his business sense and broad skill sets spanning hairstyling, make-up and vlogging, he is one of the most significant figures behind a male beauty revolution in Asia. There's also the fact he's managed to amass a rabid fan base online – his YouTube channel has more than 37 million views and 325,000 followers to date, with boys and girls alike routinely turning to the KOL for beauty advice.
"The words 'make-up' and 'beauty' have such feminine connotations. No man wants to admit they are wearing make-up, as that would imply that he's becoming feminine," the 36-year-old says while taming his own hair with a pair of straighteners.
We're speaking in the fashion room of his newly opened salon in Tsim Sha Tsui, named simply as "RICKY KAZAF", where the pursuit of good looks is not just a privilege for women – men arriving there are given the same opportunity to look their very best. As we chat, his sprightly team of hair stylists and beauty specialists are undergoing a series of training over at the exhibition area.
The make-up guru's rise is no immaculate conception: RickyKAZAF has worked hard for his position at the helm of the styling industry. After cutting his teeth offering image coaching to corporations who wanted to finesse their staffs' styles and build a positive company image, he took the internet by storm with the viral "Makeover: On the Road" video series in 2017.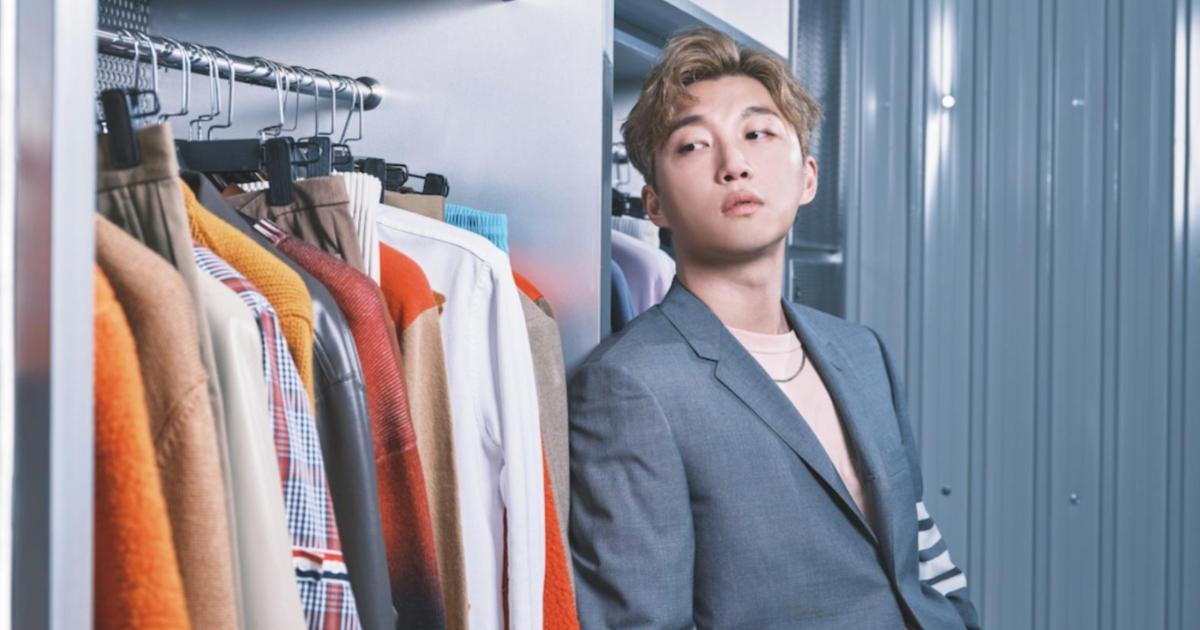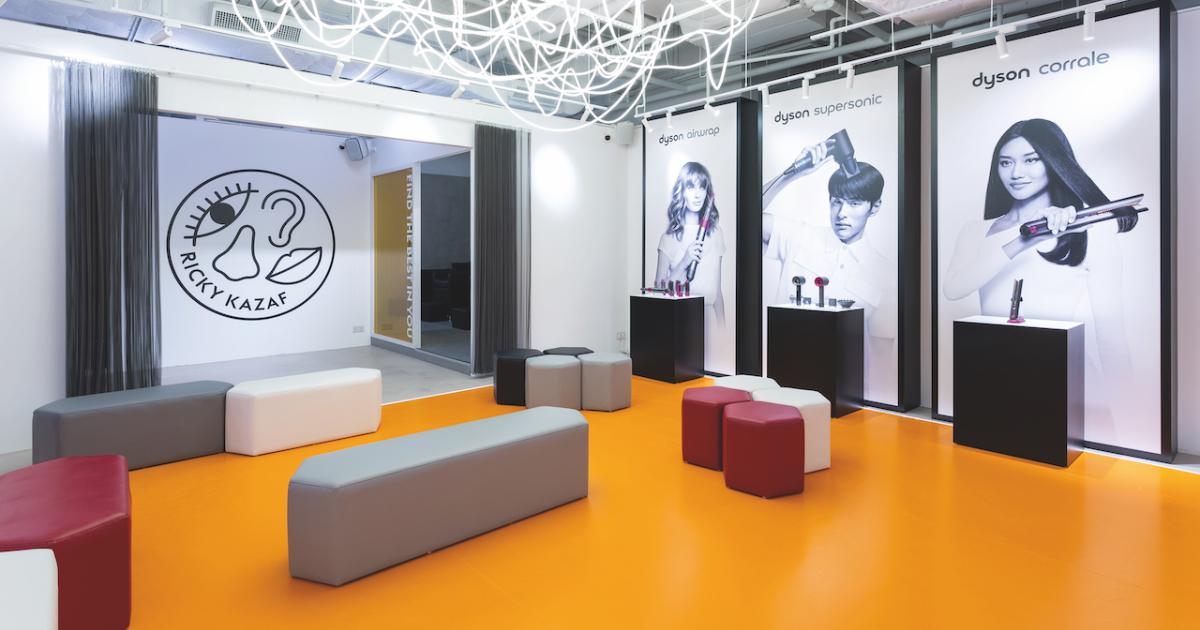 In the show, RickyKAZAF took his sartorial eye and styling expertise to the streets, giving average guys a complete makeover. From Mong Kok to Korea and Taiwan, the show has led him to 12 different cities across Asia. In one instance, he was tasked with transforming a 30-something Taiwanese guy who had a questionable penchant for a blowsy white vest and nerdy glasses. It took the artist just four hours, with a lot of hair-make-up-wardrobe-and-grooming interventions, to turn him into an entirely different person: trendy and brimming with confidence with a sleek haircut to boot.
"Working with the participants one-on-one made me realise there is an avid interest and demand from men who want to look good. After all, we always form the first impression of a person from their appearances," says the stylist. "Guys who want to look handsome and sharp shouldn't be labelled vain and disparaged. There's nothing remotely embarrassing about it. I want men to feel motivated to look their best."
In an age where we're becoming less judgemental and more accepting of those who look and feel differently from us, the initiative couldn't have come at a more perfect time.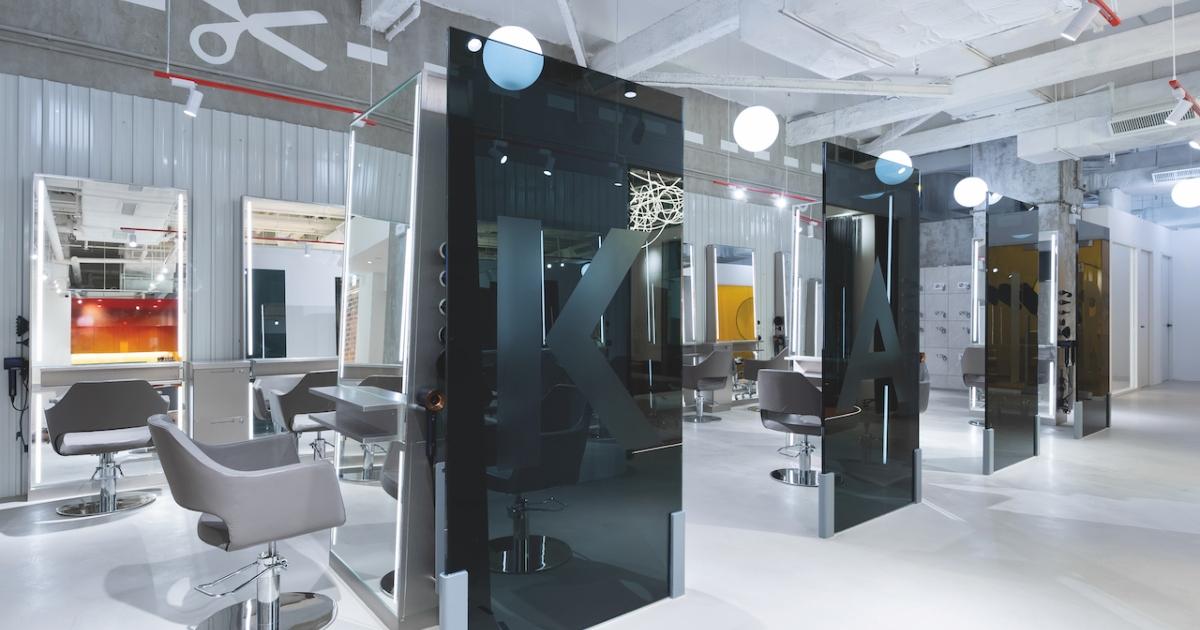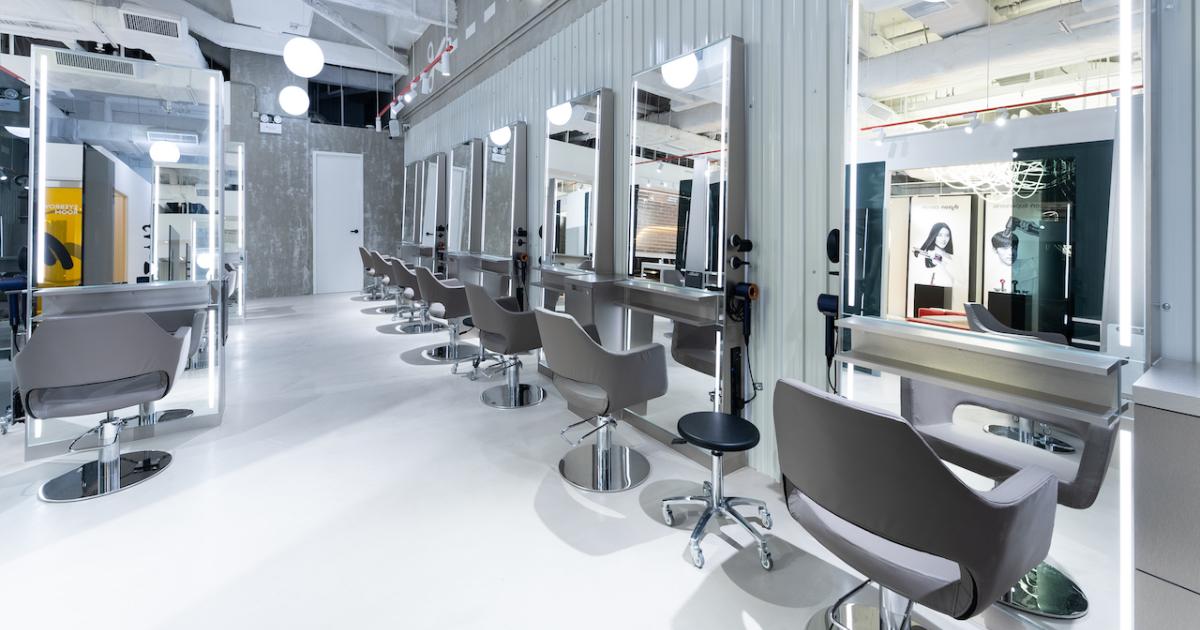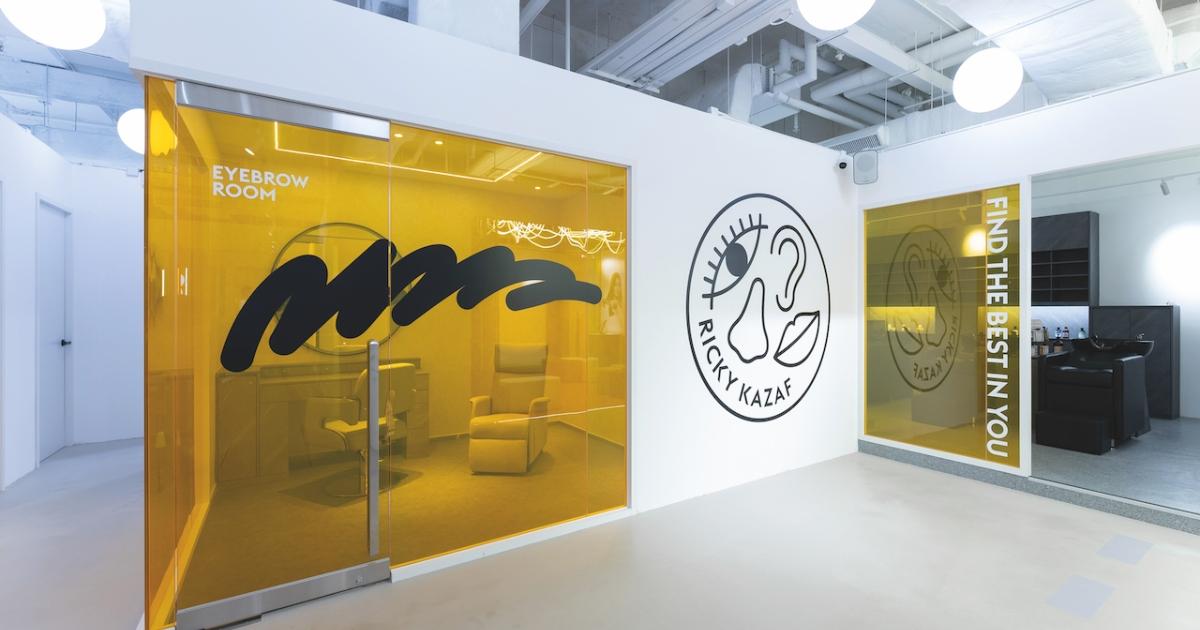 The Mira Place salon not only carves a niche in the male styling market, it extends his concept from the online channel to a bricks-and-mortar existence. Providing a full spectrum of personal skincare, make-up, haircut and styling services, he says "RICKY KAZAF" is as much about enhancing his clientele's physical attractiveness as it is about improving their self-confidence and showcasing the unique charm of men.
Design is a powerful tool to communicate that very message. "The store is a comfortable place where men can feel completely at ease," he explains. "I moved away from the typical hair and beauty salon interiors ... you know, the cramped layout and very feminine decor. I want it to be like an art gallery where people can experience the amazing process."
To that end, RickyKAZAF made sure the space would be divided into many zones as opposed to blending in. The 5,000 square-foot store houses a salon, a fashion changing room, an eyebrow styling zone, and four VIP rooms for facial and ready-to-go make-up, in addition to an exhibition space dedicated to staff training and brand collaborations.
Brands such as Frecious Fuji and Dyson have since joined forces to leverage his engaging content and sizeable audiences in reaching new customer demographics. Meanwhile, gentlemen undergoing the well-rounded grooming regimes are literally "walking through" their transformation. Each zone boasts a distinct style – think an extravaganza of industrial, minimalism and modern chic – yet they are cohesive and in harmony with each other.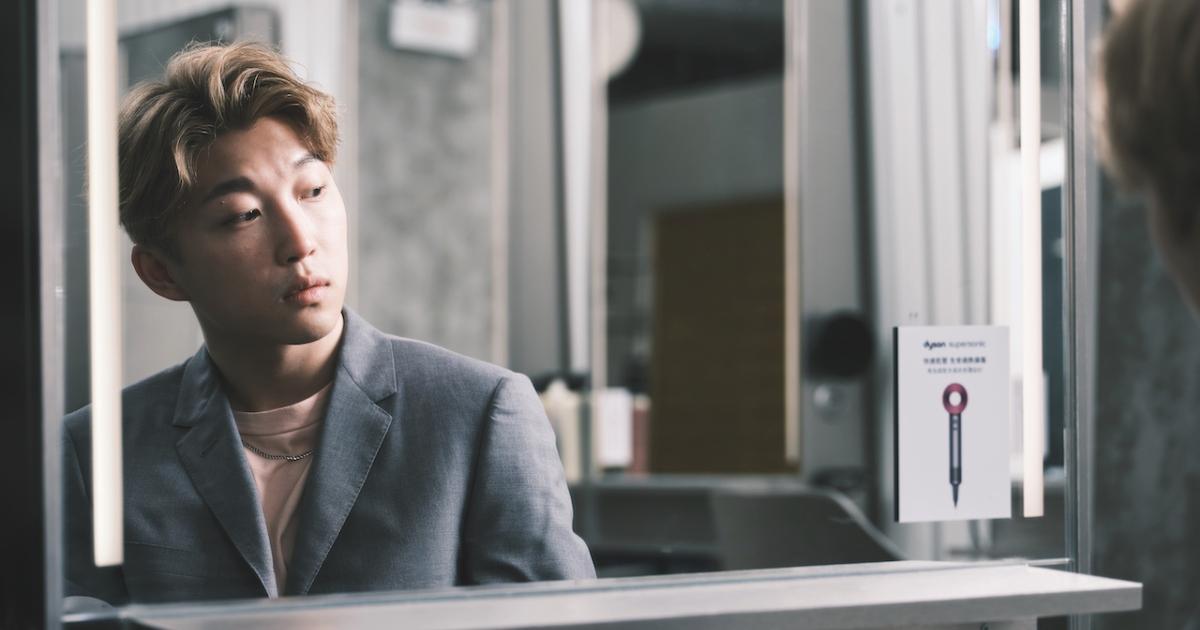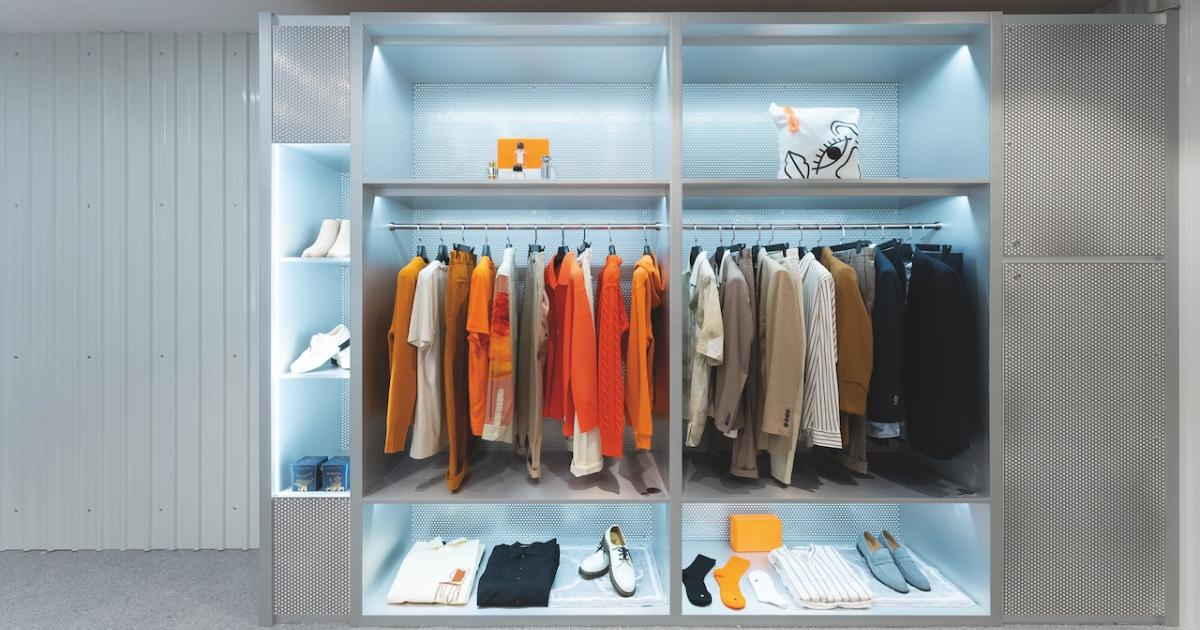 To the style extraordinaire, that his clients look good and appear so confident after the makeover is joyful to behold. But how does he define the personal styles that reveal who his clients are as individuals?
"By close observation and a thorough consultation. You can't go about making decisions on a person's style without learning who they are as human beings," he says. "You can come to me and say, 'I want to look like Anson Lo [one of the heart-throbs from Cantopop band Mirror],'" he quips. "But whether it's feasible is a whole other question. The process takes plenty of guidance and probing to tap into."
As we wrap up, the beauty influencer tells me what he has in store for the future. "While the new store focuses on young adults who come to know about me through social media, I envision a luxury branch that targets high-end clientele. This will include corporates, professionals and senior management," he says. "Ultimately it'll be a platform for men who want to finesse aspects of themselves, but perhaps feel unsure about who to ask, where to go or what to do."
On the way home, I feel strangely enlightened. Gone are the days when anything beyond the basics of male grooming and hairstyling is frowned upon. With pioneers like RickyKAZAF ushering in a paradigm shift, perhaps a new era of masculinity is truly upon us. After all, if clothes, cosmetics, beauty regimes and treatments make you feel better, why not embrace them?