Her artwork is inspired by childhood memories, personal travels and fleeting dreams. A similar theme can also be found at her atelier, which serves as a rental venue for events and photo shoots.
Hong Kong based artist Sarah Tse's elaborate drawings have often been described as whimsical and sensual in nature. Her latest work, Re-composing Identities, combines inner and outer self ideals with physical characteristics. Using magazine images, paint and found materials, her mixed media collages explore the tension between consumerism, fashion and contemporary politics.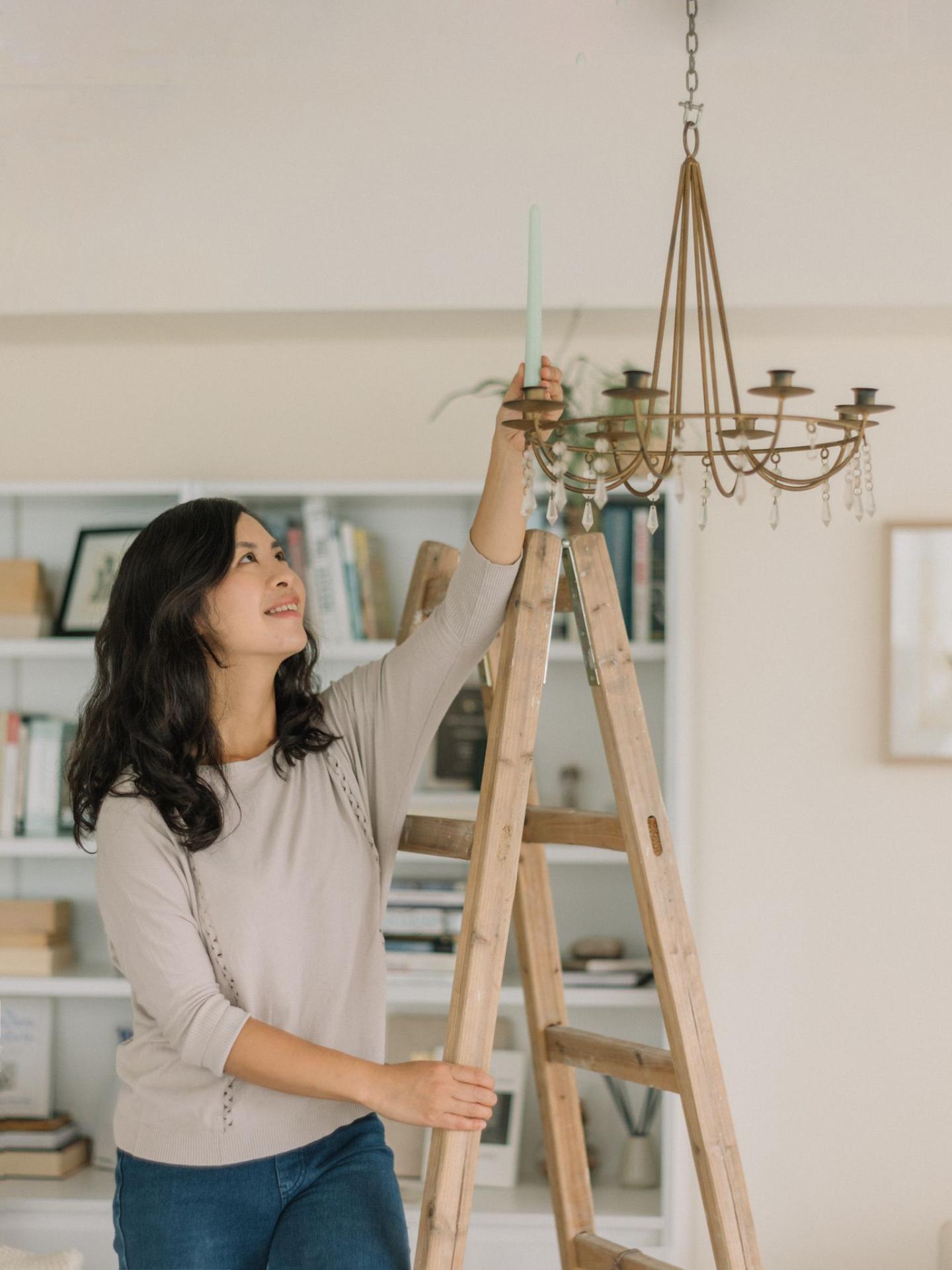 Born and raised in Hong Kong, Tse graduated with a BA in Fine Art from Central Saint Martins College in London in 2009. She then began exhibiting her drawings to crowds in New York, London, Shanghai, Beijing, Tokyo, Hong Kong, Taipei and other cities. Her work is even part of the V&A museum in London's permanent collection, and were exhibited in international fairs like London Art Fair, Scope Art Fair New York, and Tokyo Art Fair.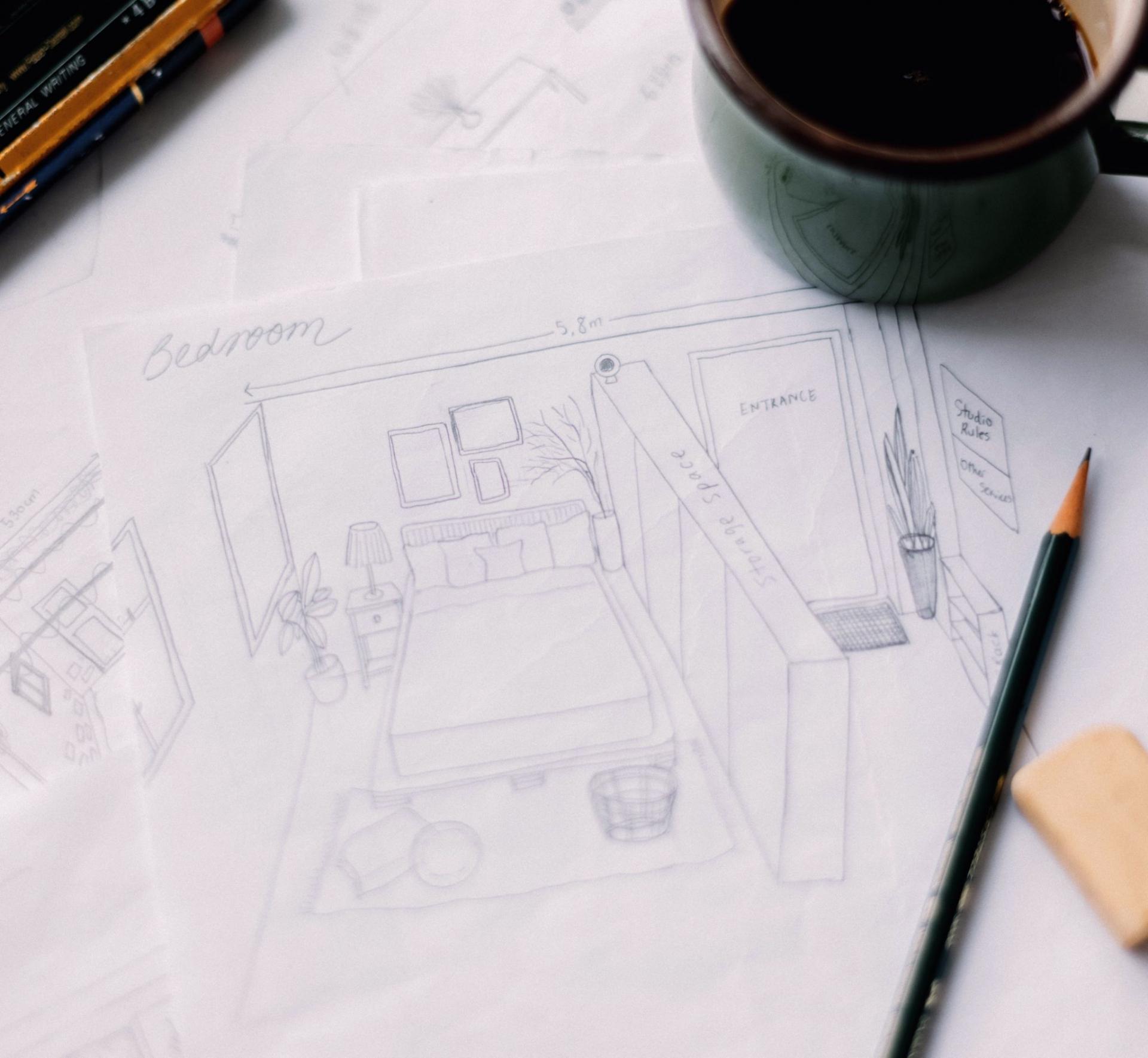 In May 2022, she unveiled what's perhaps her biggest piece of artwork – her 1,000 square feet atelier that also serves as a studio rental. "My studio is 50% for myself to paint and 50% to rent out for people to shoot commercials, wedding photos and family pictures," Tse shared. "Originally I was just looking for a space to make art, but I always had a dream to open a museum with all my vintage collections. Instead of keeping them in storage, why don't I display them in my studio where I work? But it's too expensive to rent a big space in Hong Kong. Then one time I accompanied a friend for her pre-wedding shoot in a photo studio, I thought that could be a great business idea. When no one books the space, I could use it to paint. That's how I started The Goodies Hub."
Tse fell in love with the space's L-shaped windows which provide plenty of natural lighting, perfect for photoshoots and painting sessions. The original structure had a three-meter high ceiling and was rectangular in shape.
She kept the design simple and focused on natural lighting, only taking down the old ceiling and adding new hardwood flooring. The only big change was transforming the empty balcony into a small Parisian open-air cafe.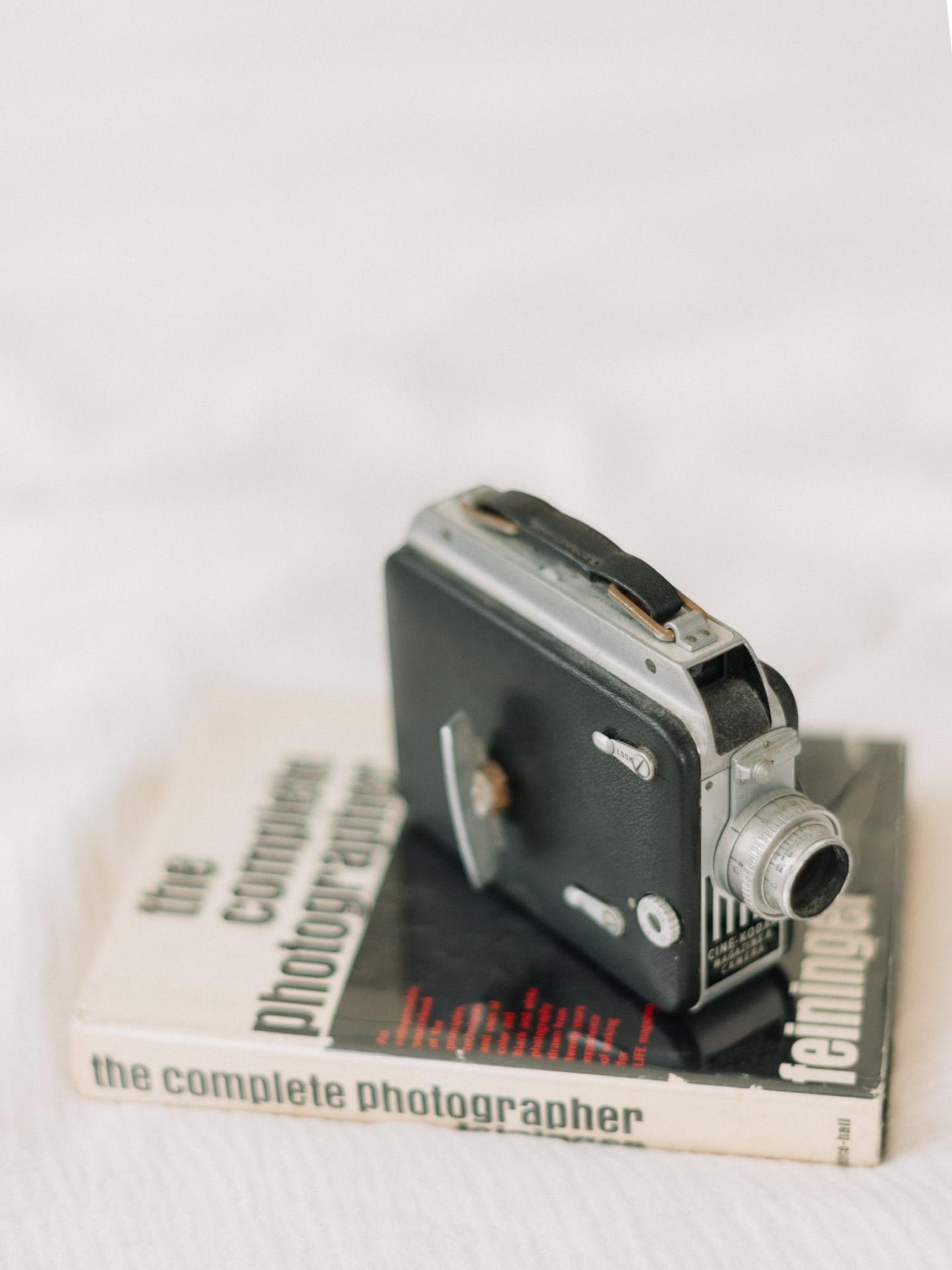 A combination of Scandinavian and vintage decor, her studio is filled with furniture, old books and vintage decorations that she brought back with her from all over the world. From old cameras and world war compasses to typewriters from the 50s and letters from the 19th century, the decor also serve as inspirations for her art.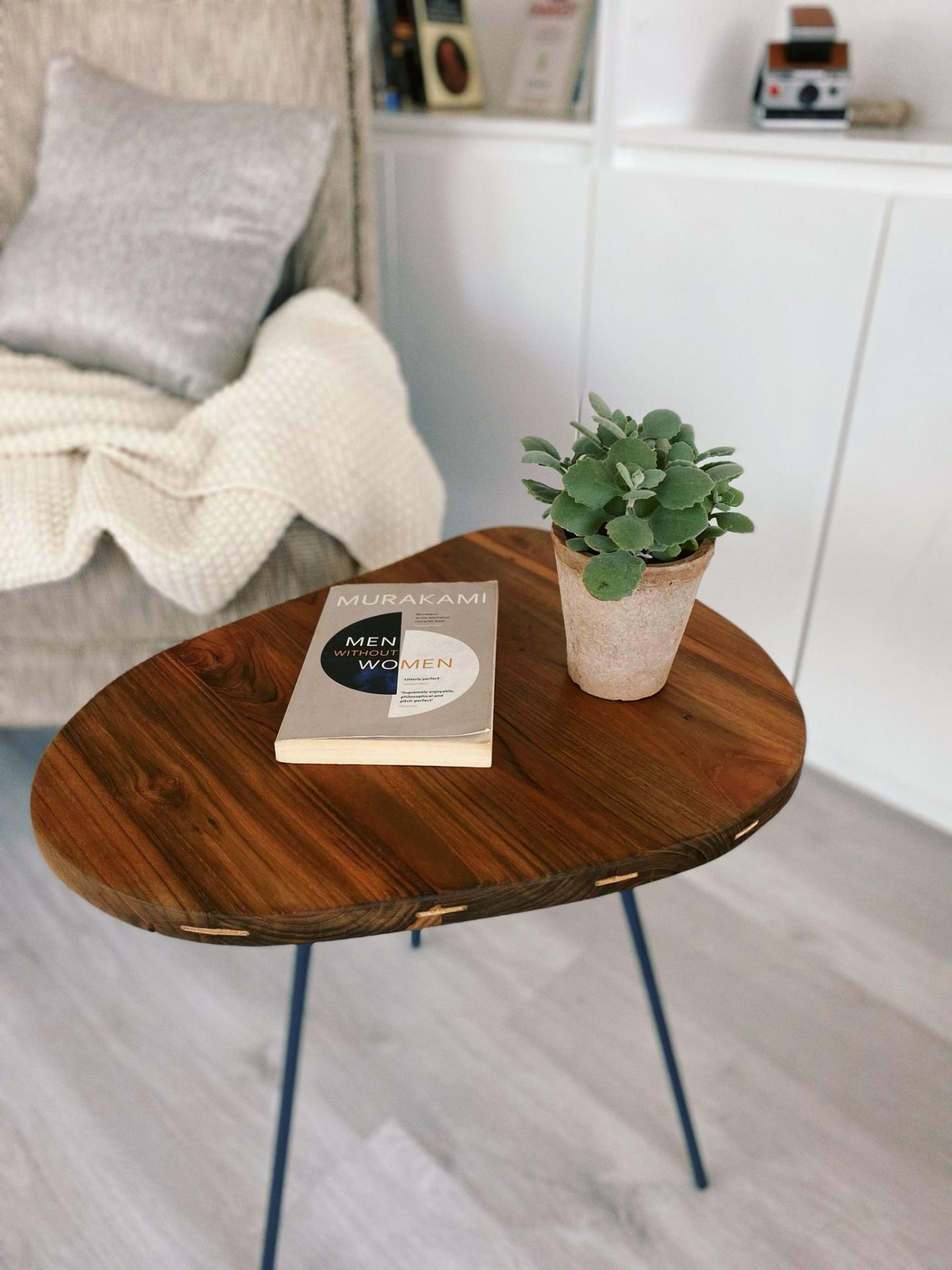 Most of her furniture are antiques she picked up at flea markets in France a long time ago. The wooden coffee table in the reading area is her favorite piece of furniture. She designed the shape and asked her woodworking teacher at Ellmerwoodworks to tailor-make it for her from a beautiful piece of teak wood.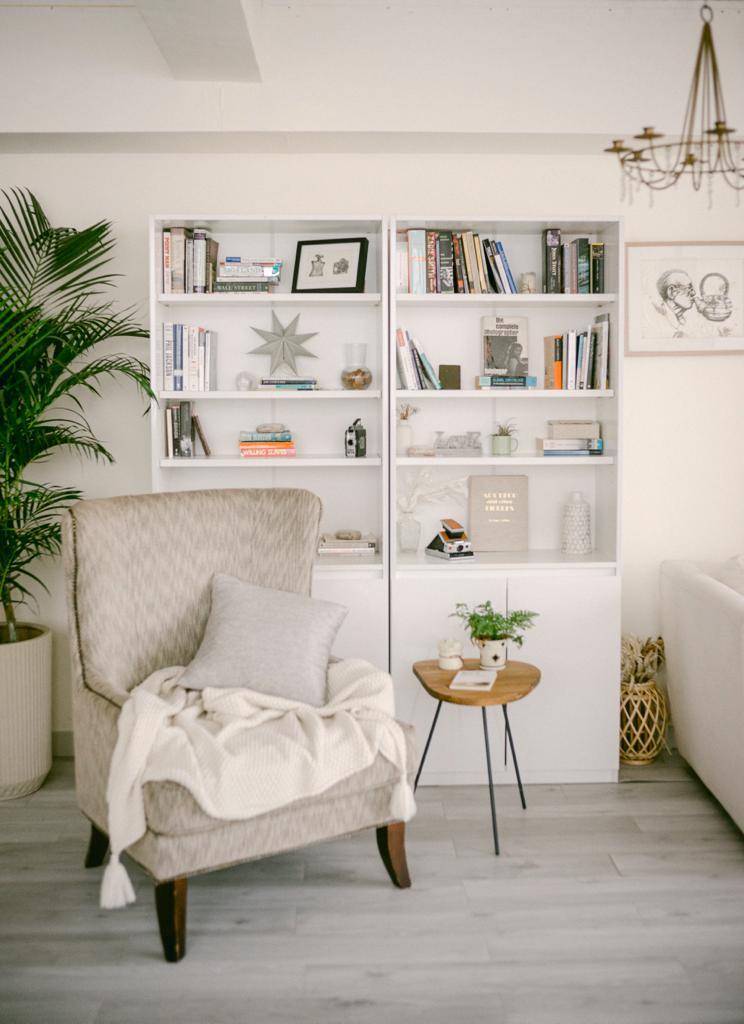 All artwork displayed in the studio are her own, mostly mixed media paintings on panels or paper. Most of the fabrics are canvas or cotton, which matches the overall theme of natural materials.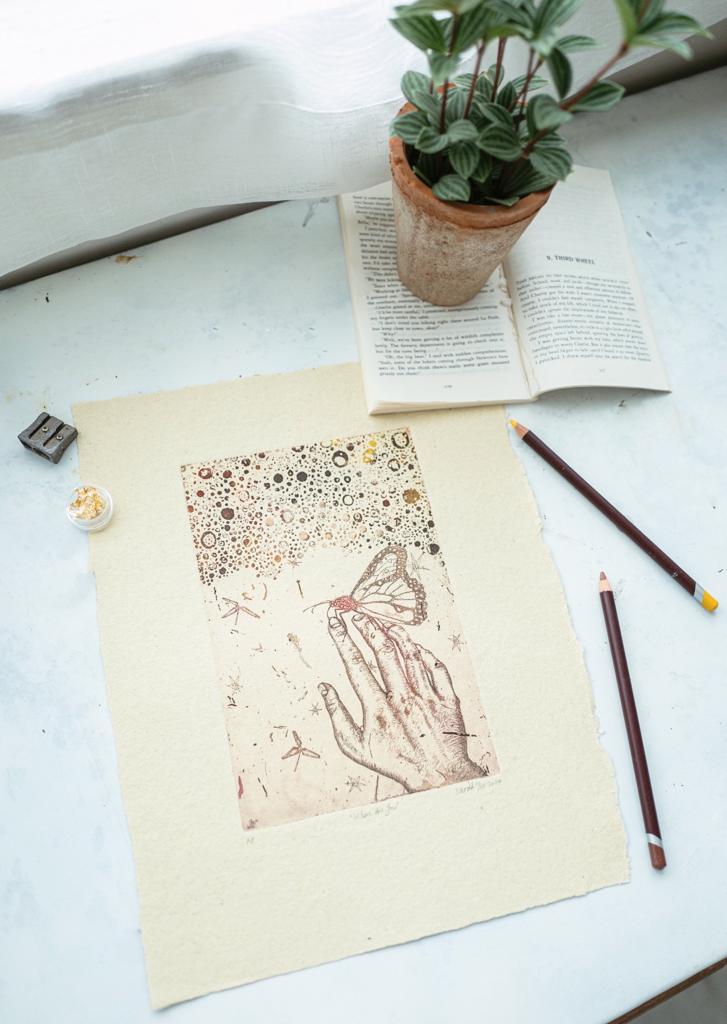 It's Tse's hope that the studio, which she carefully curated, will give visitors a moment of peace and tranquility so they can forget the hustle of the city for a little while.