A workplace is more than a place to work, but also a place to hold memories and to entertain with panache, as this four-storey office demonstrates.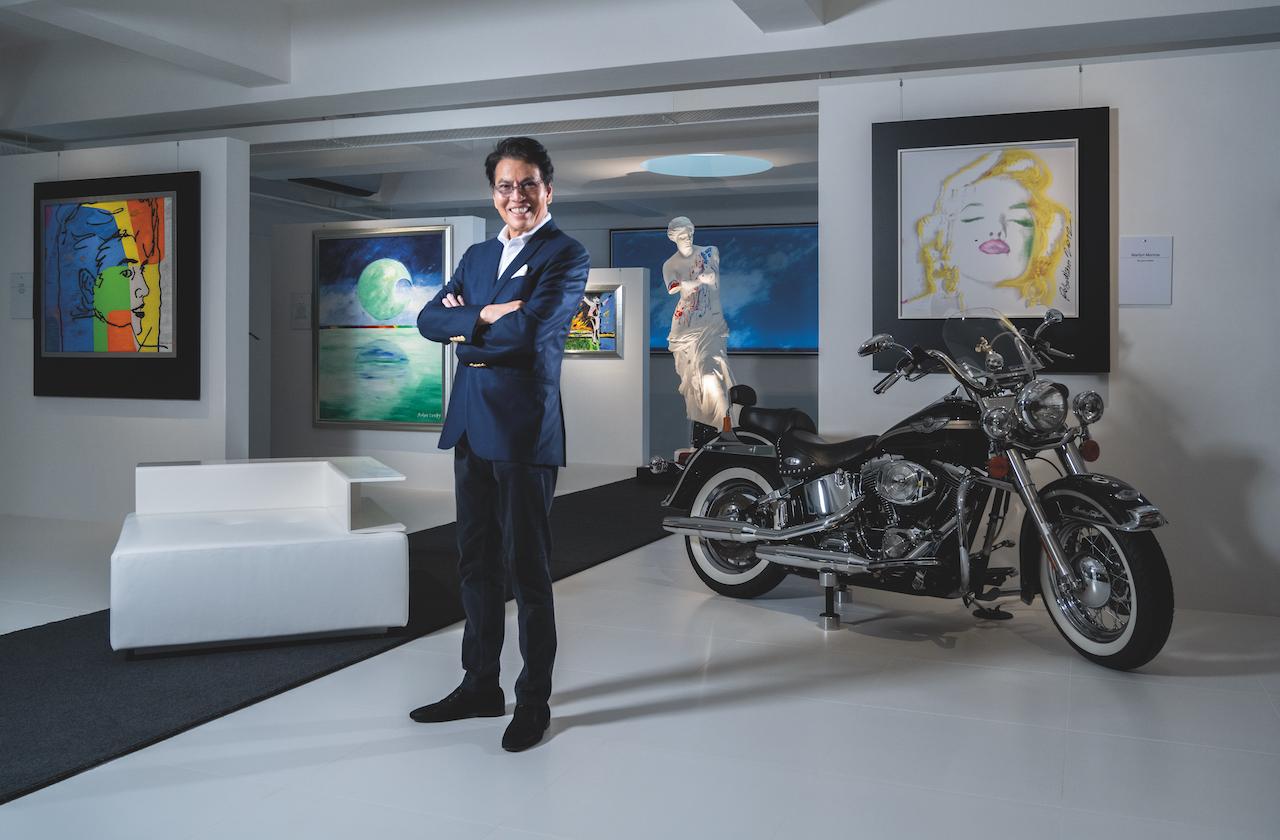 Setting foot in Robert Lam's office space on Hong Kong Island, one is immediately taken by its distinctive character and charm, redefining the conventional idea of what an "office" should look like.
Lam, who established himself in the 1970s as one of the most prominent celebrity portrait photographers in Hong Kong, imagined himself as a painter at a younger age.
But "you create art more efficiently with the help of a camera", he says half-jokingly.
So he turned to photography and later founded his own printing company – Robertlam Color Photobition – focusing on outdoor ads. Headquartered in this spacious Hong Kong office, the company has also established a strong base in Japan.
Spanning four levels with each one boasting more than 7,000 square feet, the office has been utilised to its full potential.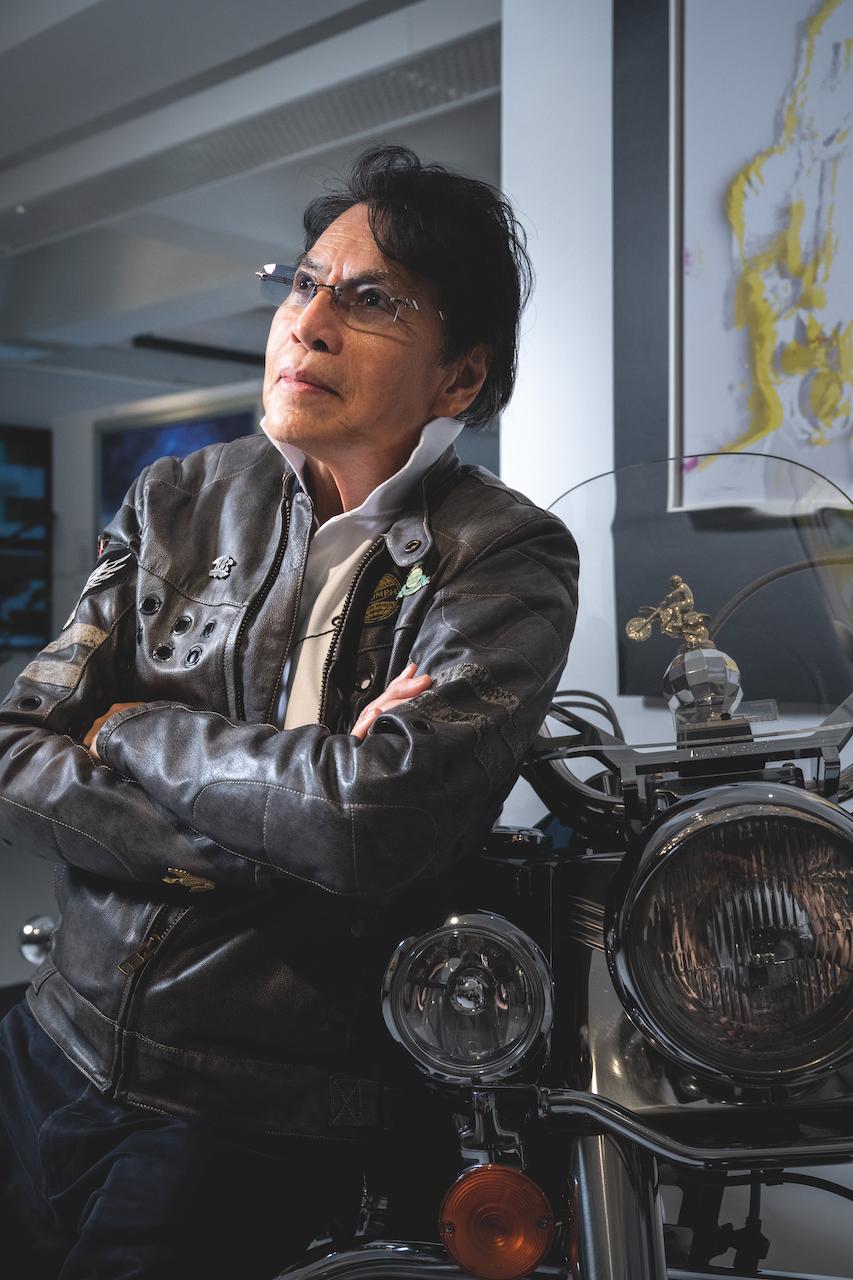 While two floors – the first and the fourth – are taken up by the day-to-day operations and the production of his printing company, one of the two remaining levels has been transformed into an art gallery-inspired greeting place where business meetings are hosted.
Upon the entrance on the first floor, guests are greeted with a Picasso-inspired door as a "hint to the artistic space behind", says Lam.
The door leads to a symmetrical gallery space, where a plaster statue of Venus de Milo takes centre stage, surrounded by Lam's own paintings. Done by a sculptor in France, the statue is a replica of the Venus de Milo residing at the Louvre, which he found fascinating during a trip to Paris when he was young.
The striking centrepiece is paired with the backdrop of a photograph he took of the sky of Milo. The concept, the photographer says, is to bring Venus home.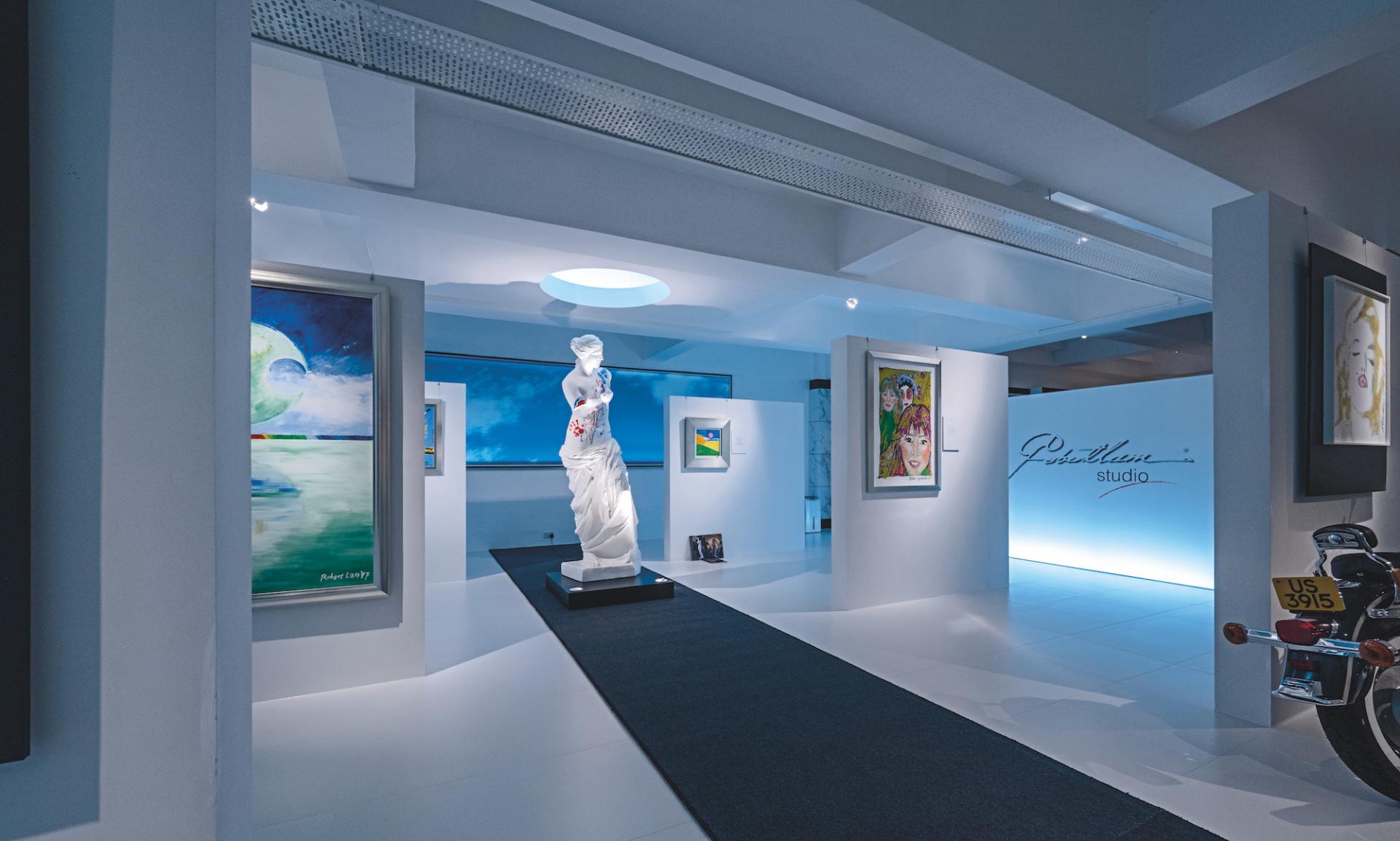 Adjacent to the gallery is a cosy and sophisticated cocktail corner, where a bar counter asserts itself in marble of black and white, topped with dozens of liquor bottles and mixers.
In front of the elaborate bar is a chandelier made up of artefacts of two different origins: a candle holder from an antique shop in Switzerland, accompanied by a Spanish frame which holds itself up above the seating area. This creation of Lam is interestingly finished off with a crystal fruit bowl that covers up the flat base of the candelabra.
Opposite the bar area is a professional audio set by JBL, accompanied by a piano where Lam occasionally treats his privileged guests with performances.
Lam had initially told the Japanese architect who designed the floor that he wanted a gallery style that is relatively cooler-toned, but there is still some warmth
– accentuated by the Italian couches of bright red with orange hues to lighten up the majorly black and white interior.
"It's to make my clients feel welcome and comfortable enough to stay and converse," Lam says.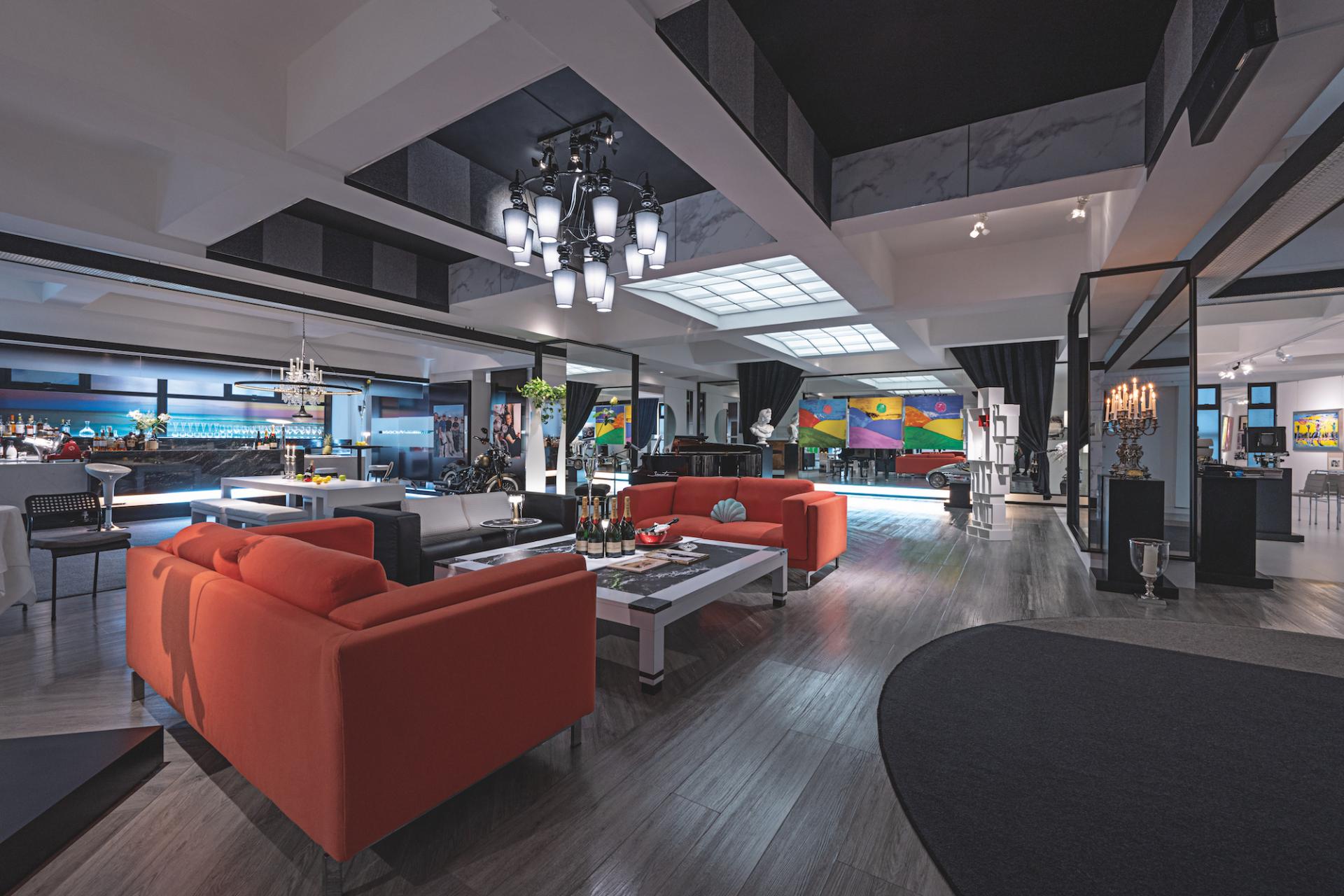 Clients are encouraged to relax and chat while they catch a glimpse of the owner's personality and interests as they look around and see Lam's professional photography work, including, among others, portraits of Taiwanese singer Teresa Teng, and designer Flora Cheung – as well as his art and antique collection.
"I travelled a lot when I was younger, and I loved buying and collecting things from all over the world," he says.
There are stories in each artwork and memorabilia, which he obtained throughout his travels.
If you're lucky, you might be invited to the other floor where Lam hosts the occasional weekly dinner.
Designed by an Australian architect, this more private level has a slightly more intimate setting, where a Piet Mondrian- inspired door leads the way into a visibly warmer-toned entertainment space.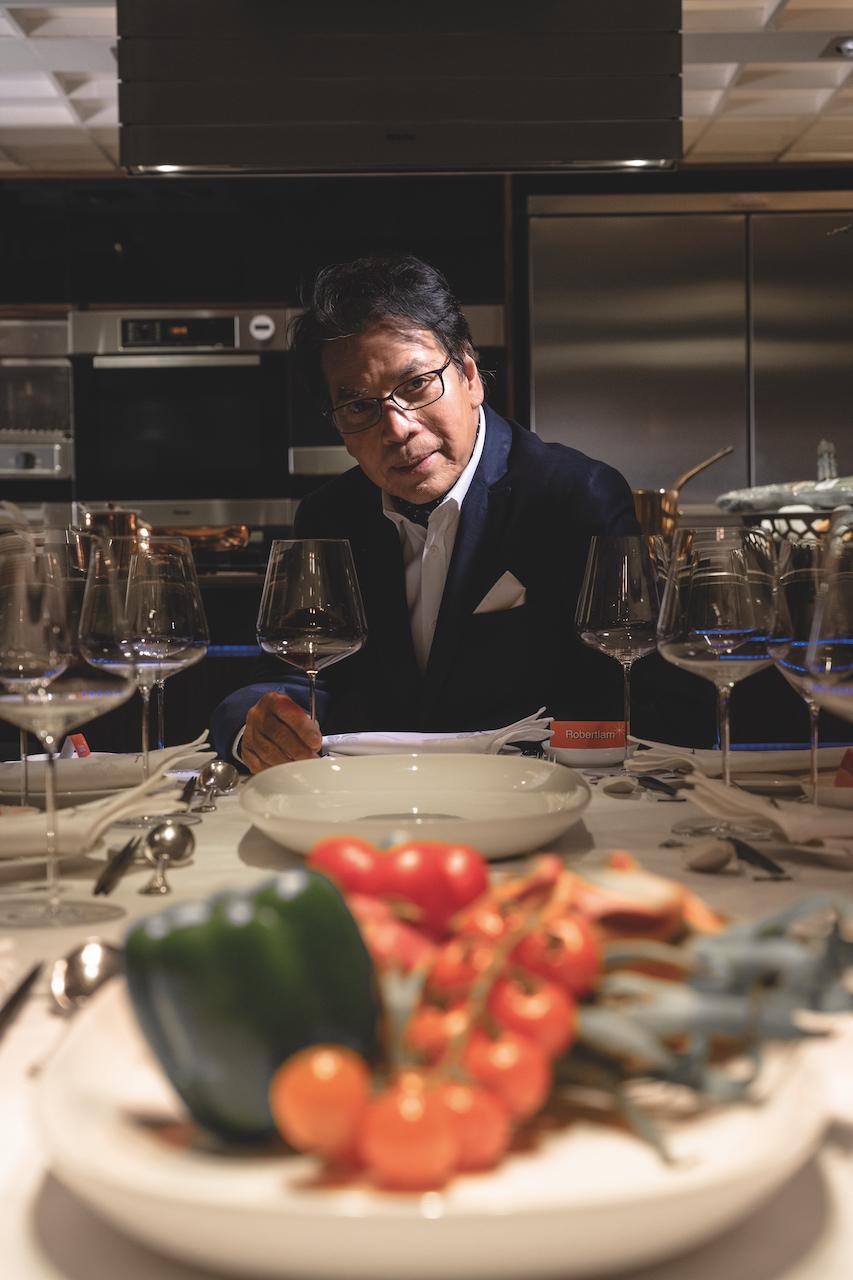 The pantry area is decorated with Lam's impressively vast collection of fine wines, including a bottle of Domaine de la Romanée-Conti from 1995, which is proudly on display inside a cooler, next to a Château Margaux from 1979, and a Petrus from 1982.
An avid traveller and a wine connoisseur, he is fascinated by European culture, which he finds in the consumable form of wines.
"There is culture in wines," he says, with a glass in hand.
"When we savour wine, we're drinking the bottle's history and the culture that comes with it; to me, it's a form of experience."
Infused with personality and memories, this extraordinary office space is as ergonomic as it is visually appealing and entertaining.