As one of the champions of Hong Kong's interior design scene, it made sense for Hei Design to have a new top-notch office. As the business continued to grow, founder Chris Lau decided it was time for an upgrade. Now, after a year of renovations, Hei Design's new multi-storey studio in Wan Chai has finally been finished.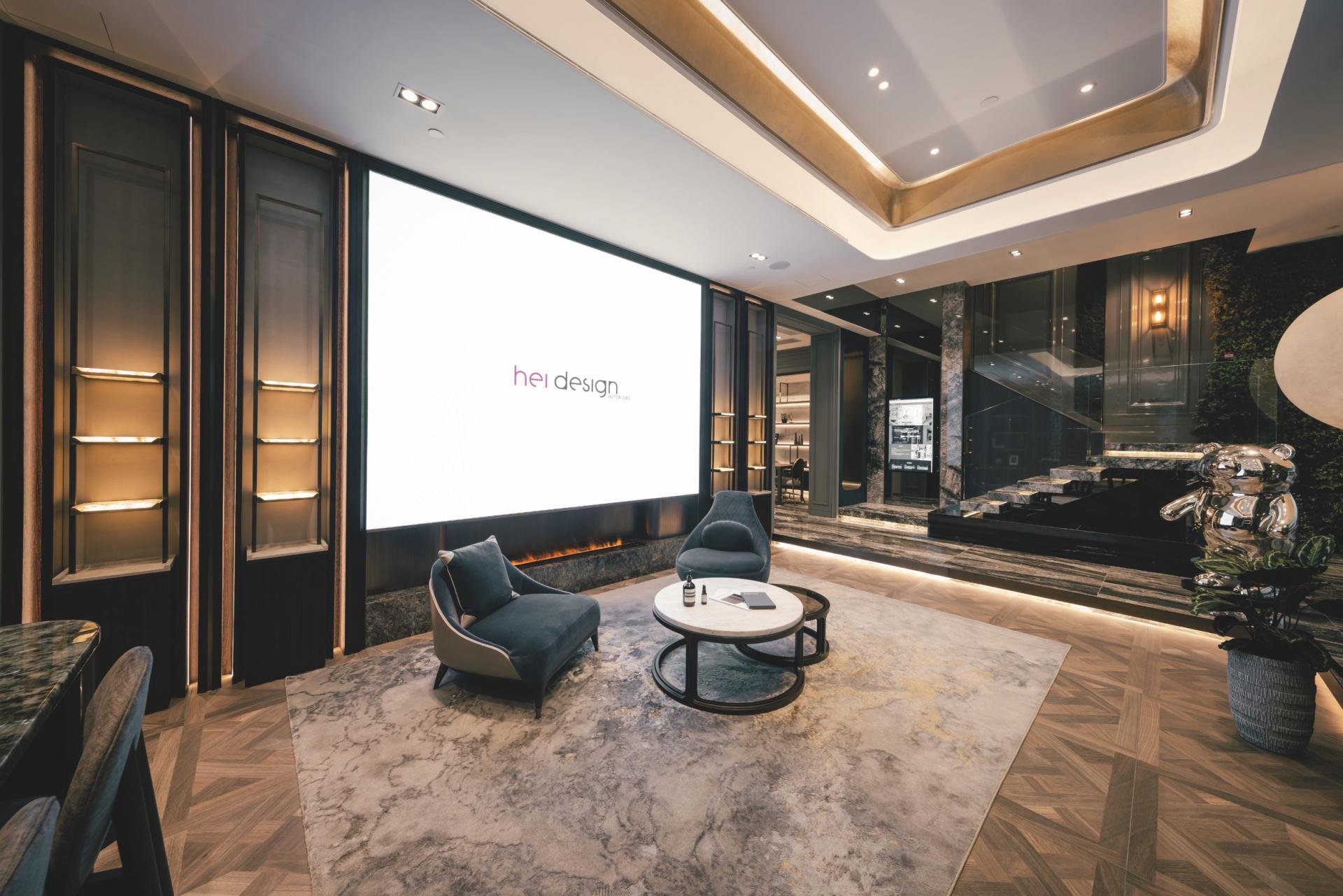 The design firm's new home contains ample open workspaces, plus an array of multifunctional spaces, including a living lounge, walk-in closets, kitchen areas, a bedroom, a children's room, a patio, and other social spaces – all doubling as showrooms where clients can get inspiration for their own projects.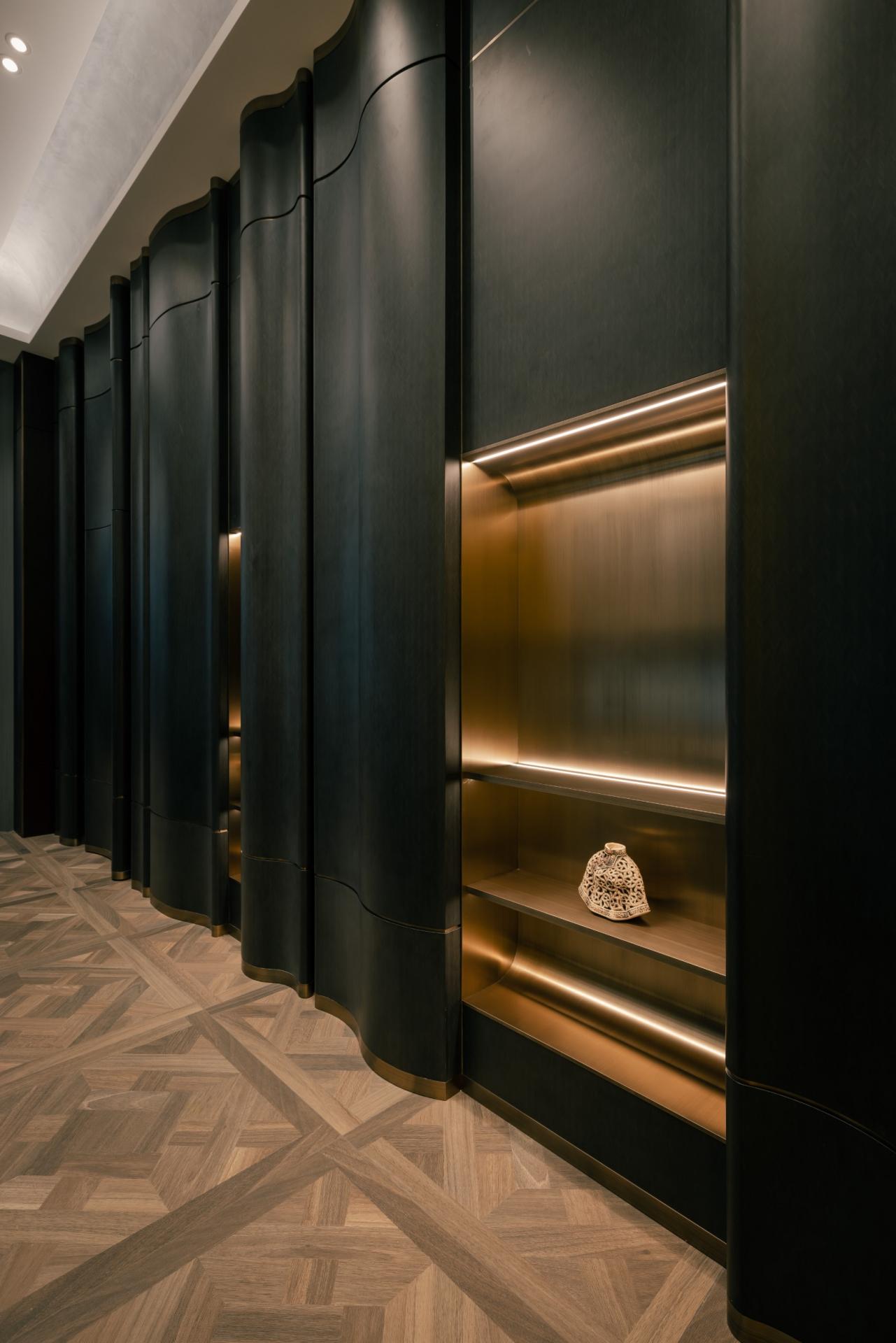 "A lot of people in Hong Kong turn to photos as references for what they want before consulting a design firm. But no matter how great the quality of the photo, it still doesn't compare to being able to see and touch the different materials in real life," Lau tells us.
It was serendipitous that a decades-old Chinese restaurant in Wan Chai closed down around the time Lau was hunting for Hei Design's new location, so he was able to take it over. Today, the building is a far cry from its roots.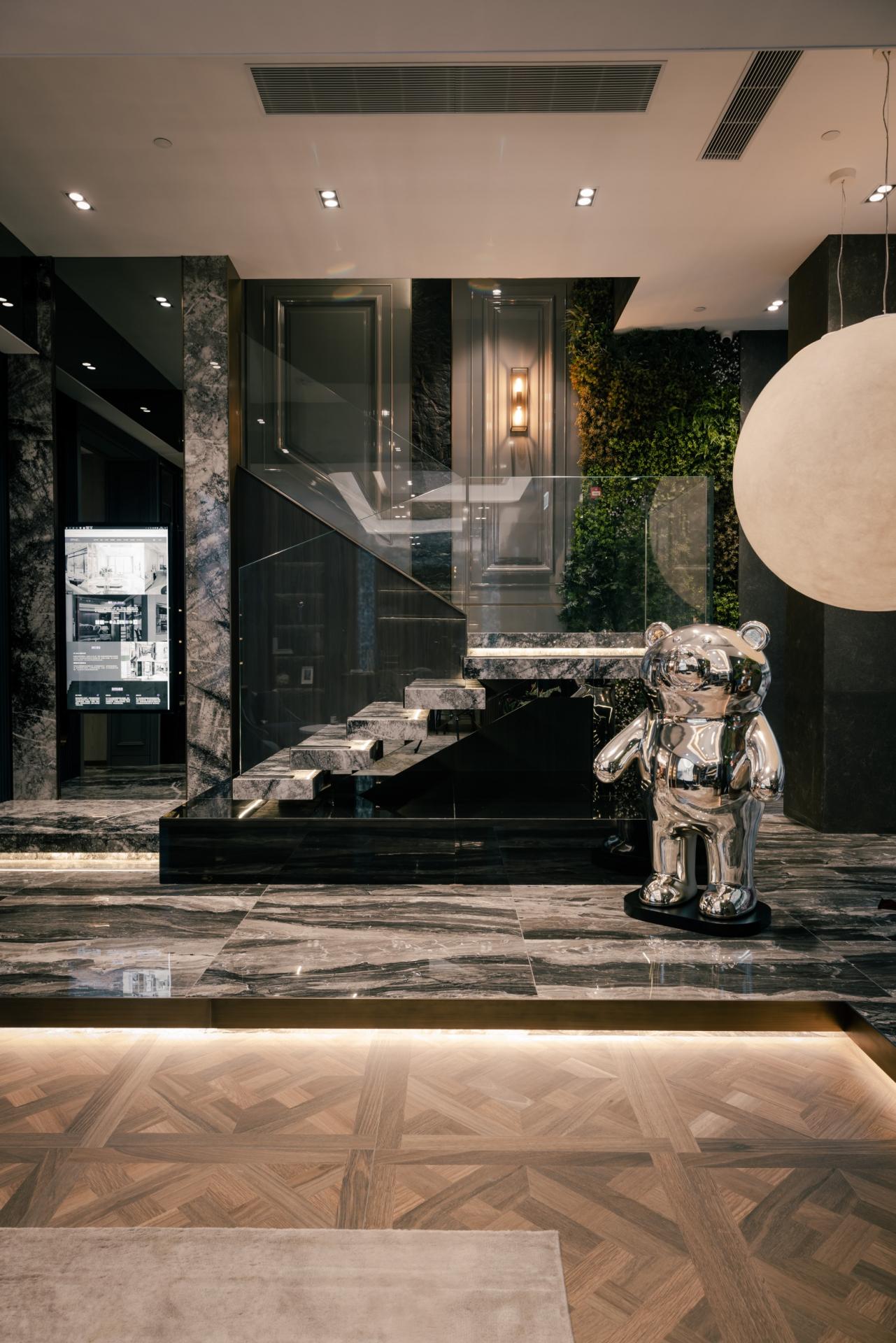 Stepping into the studio, the first thing you'll see is a giant bear figurine to your side, which was gifted by a client many years ago as a token of appreciation.
"My client gifted me this bear shortly after we renovated his new home," the designer explains. "I decided to keep it in the office as a reminder of our company's relationship with clients. We want to bring people joy (which is what the Chinese word "Hei" means) and satisfaction when they see their beautiful new home."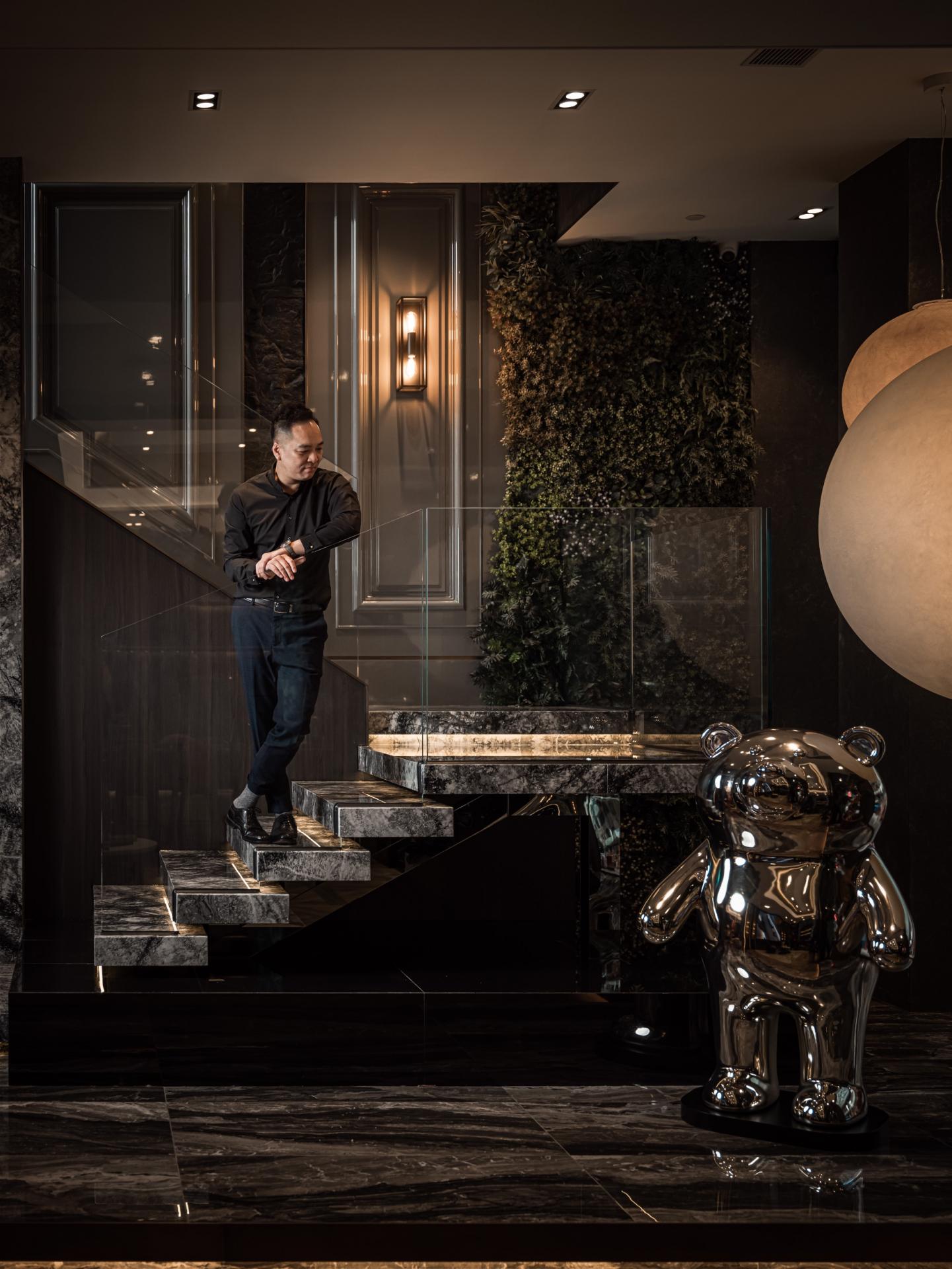 But this isn't the only sentimental decor in the studio. As we walk to the open lounge area, we pass a wooden reception desk that Lau thinks "doesn't fully fit in", but just like the bear, there's a story behind it.
"This desk has been with me for 15 to 16 years, since Hei Design's infancy. It was the first desk I bought for myself when I founded the company, and has followed me to five to six shop locations since," he says. "Whenever it starts looking a little rough around the edges, I ask someone to come and polish it."
Just like the bear, the desk follows him wherever Hei Design moves, a visual reminder of how far he has come.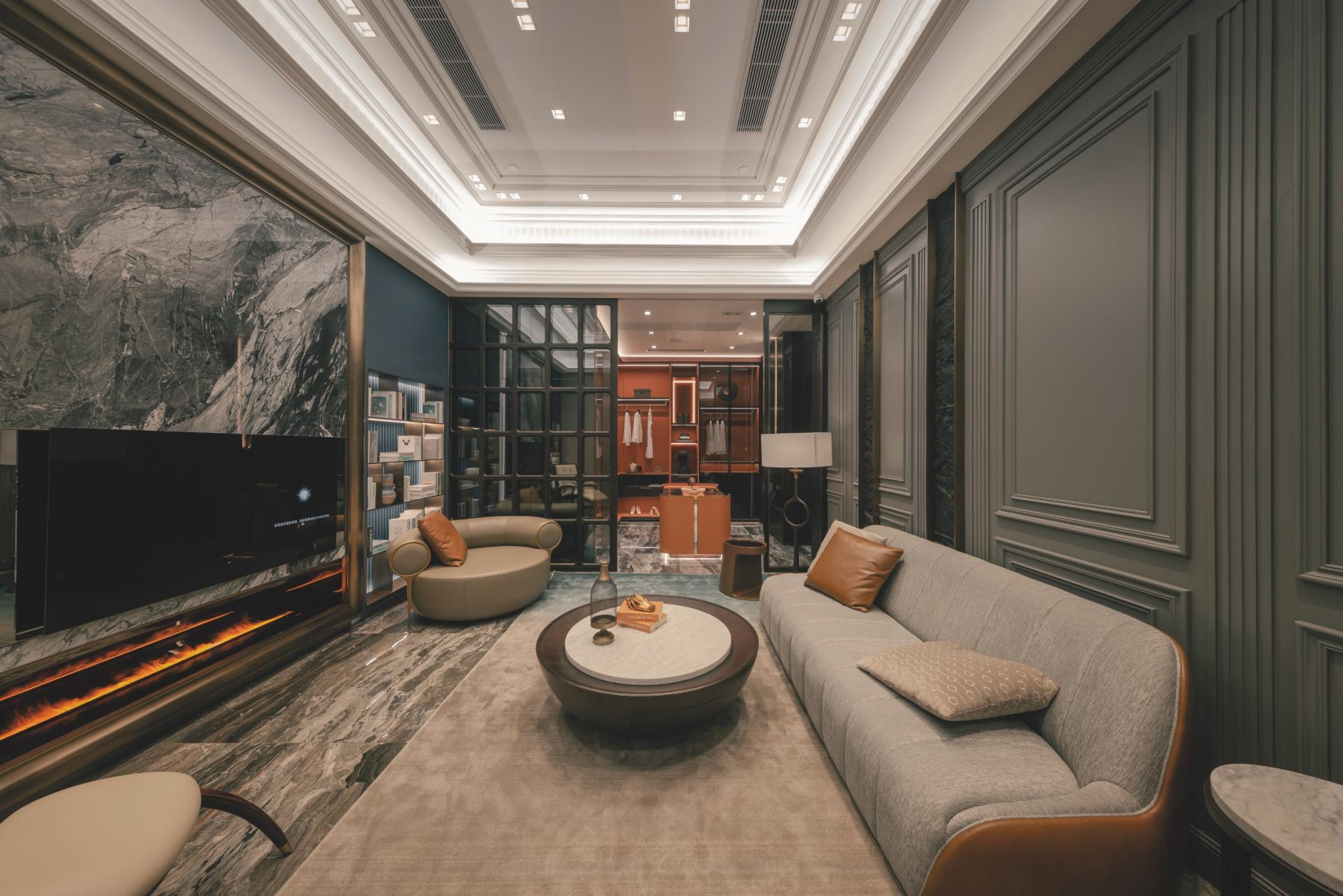 The open lounge has been designed to look like a luxurious, yet cosy living room of a house. On one end, a faux fireplace is set against a marble wall and marble floor with a dropped ceiling, while Hei Design's signature French panelling decorates the opposite wall.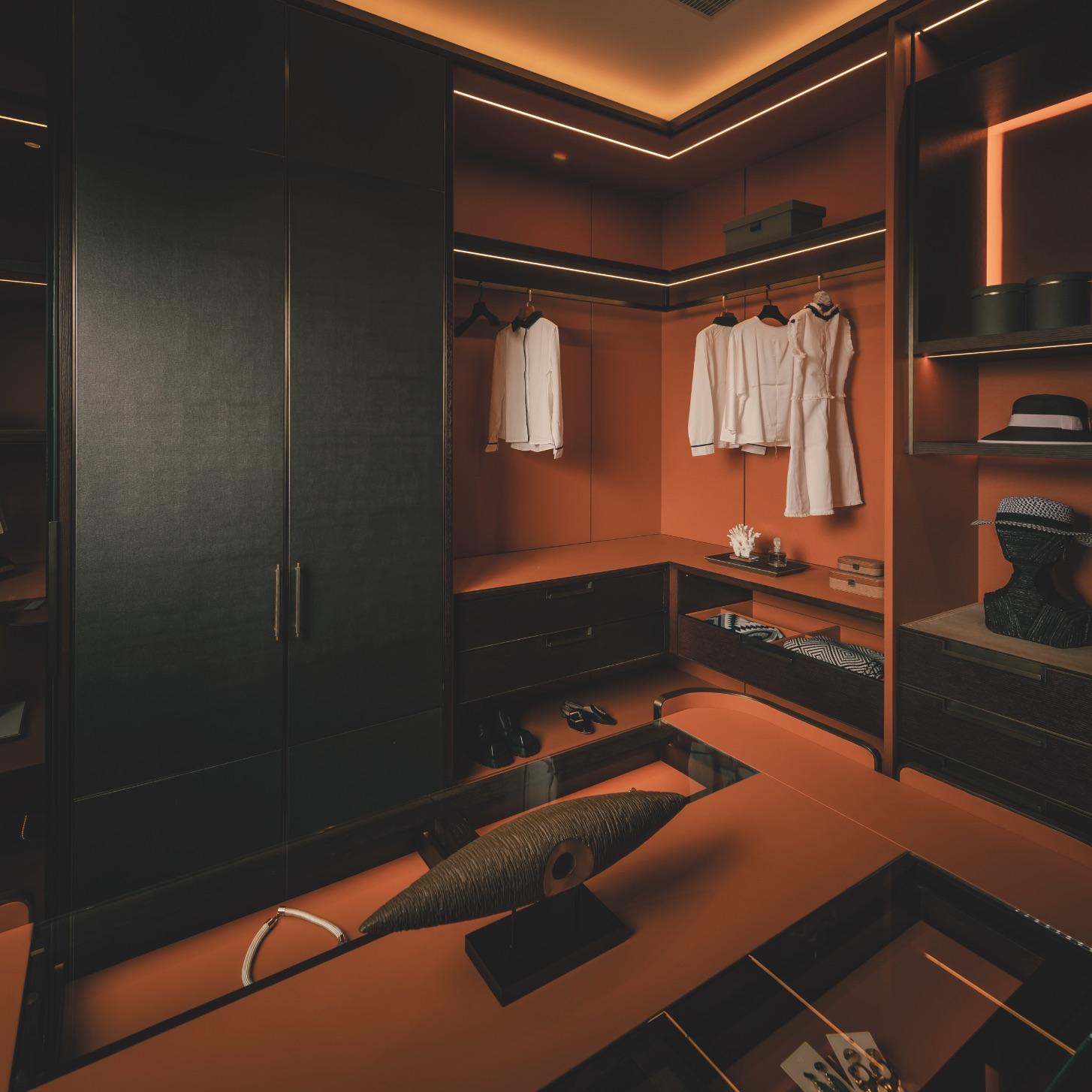 A bespoke sliding glass door separates the lounge from a men's walk-in closet in orange hue which is full of spy-film-style knick-knacks, watches and other accessories.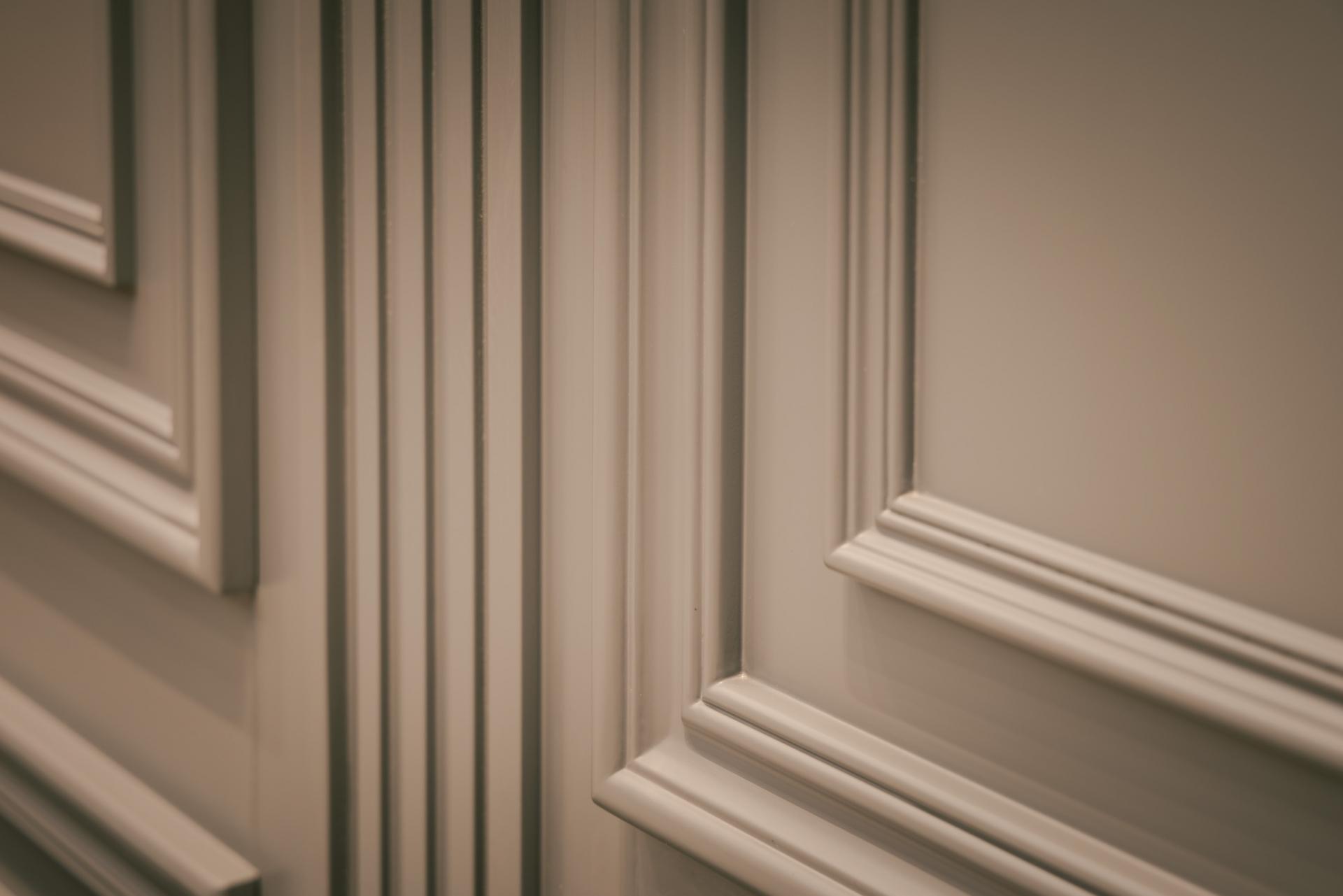 The second floor has been designed more with the woman of the house in mind, featuring delicate colours and French wall panellings. The pièce de résistance of this floor is undoubtedly the walk-in closet in Tiffany blue, with different shelving unit styles for displaying handbags and jewellery, that connects to an open bedroom.
The second and third floor also serve as the design creation and material departments, with different private and open office spaces neighbouring the showrooms.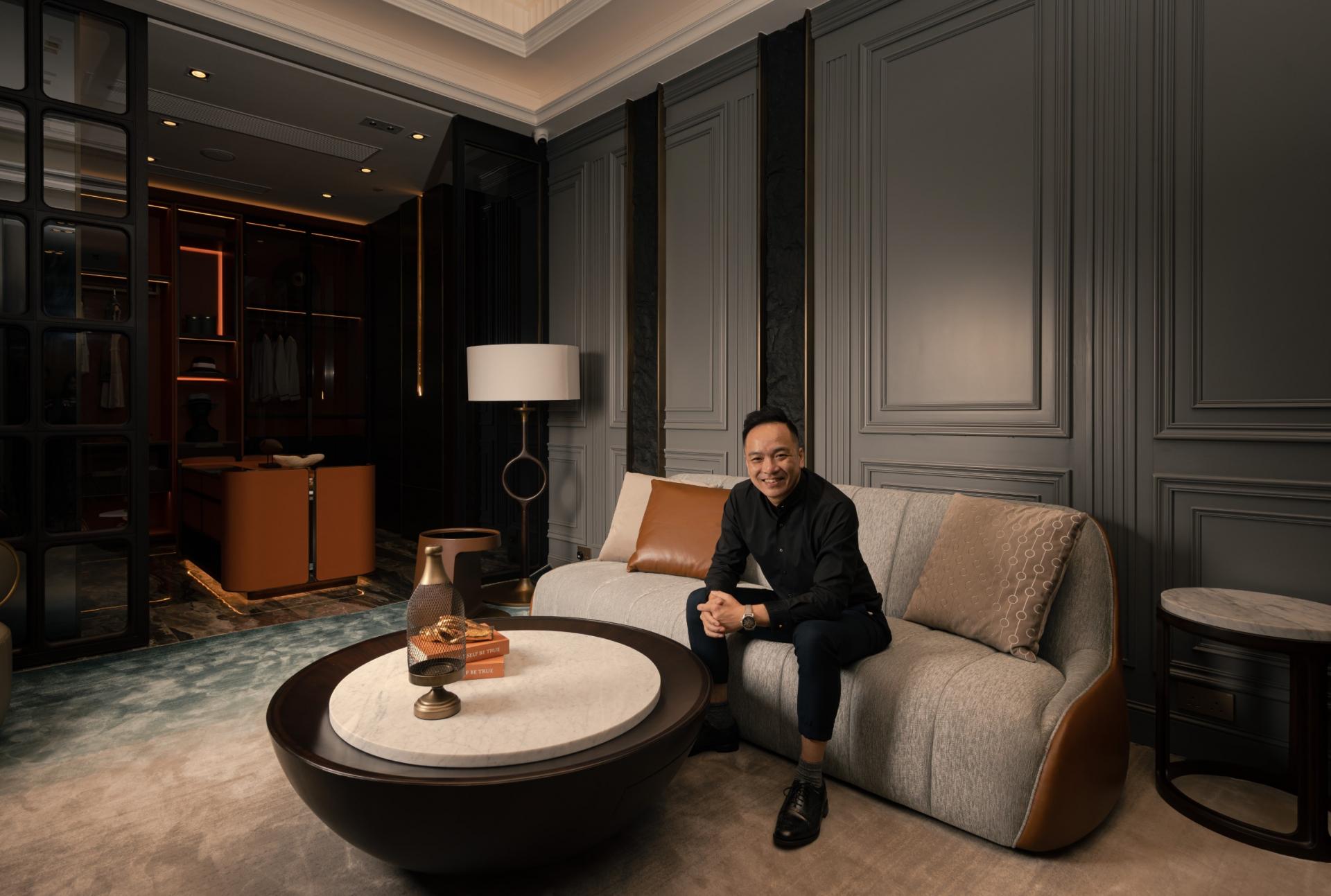 The passionate designer tells us that he wants to give people in Hong Kong a new interior design experience.
"In our city, people usually go to the showroom to have a look at what the design firm can do, then make a separate appointment to talk to the designer in another location. There's an interruption in their experience," he says.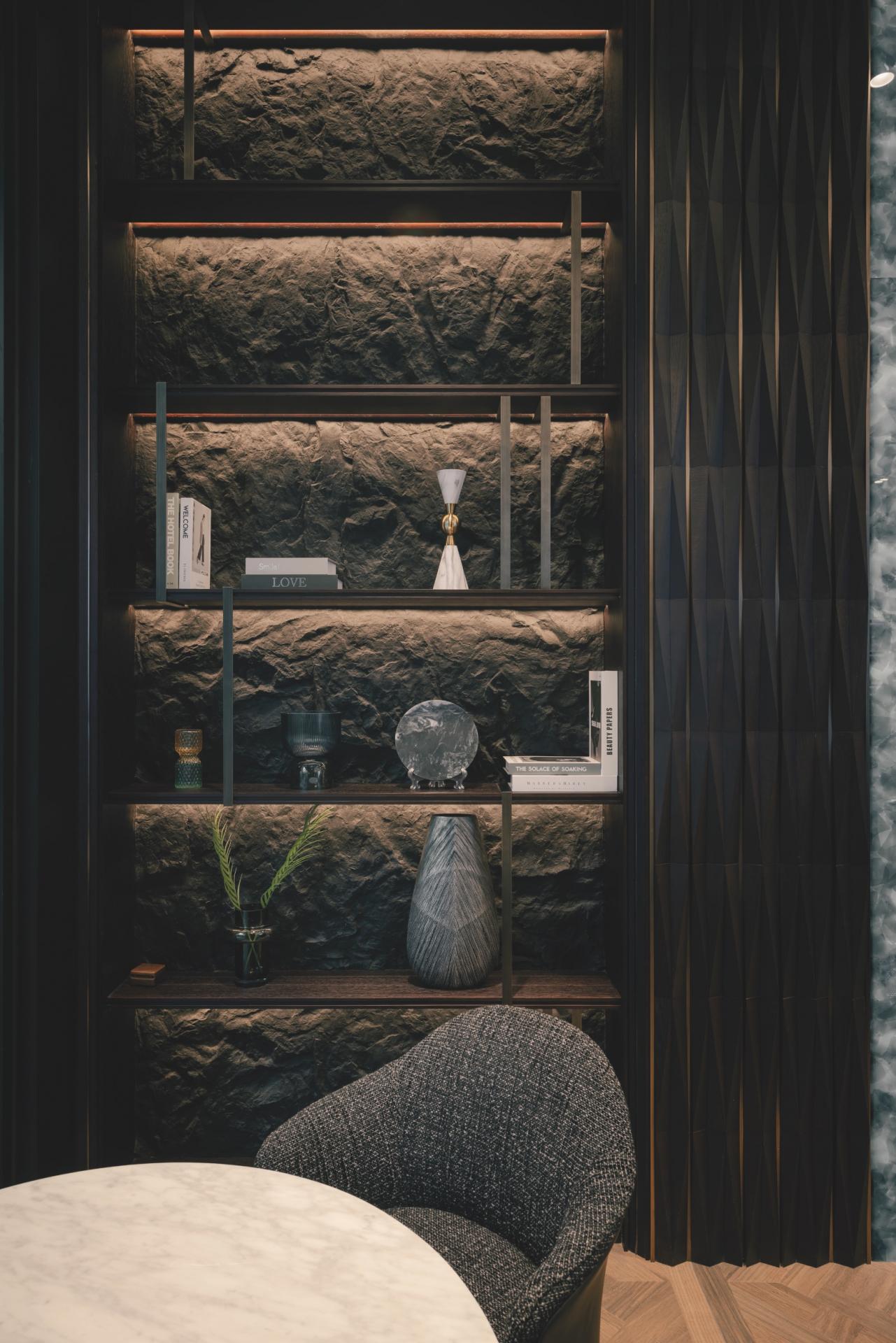 "With our new office, I wanted to create a one-stop-shop for interior design, renovation and furnishing services. Here, clients can effortlessly go from discussions with the designer about their renovation goals to choosing the materials they want all in one place. We want to serve more Hong Kong people with our new location, and serve them better."