With the advent of AI drawing programs, architects and interior designers can let their imaginations run wild.
For architects and interior designers, AI drawing programs have broadened the scope of their design capabilities by giving them unlimited creative expression. Tim Fu, an architect for Zaha Hadid Architects used AI drawing program Midjourney to create a hotel and dining concept based on the curve of Venus, illustrating the soft curves of women in organic lines.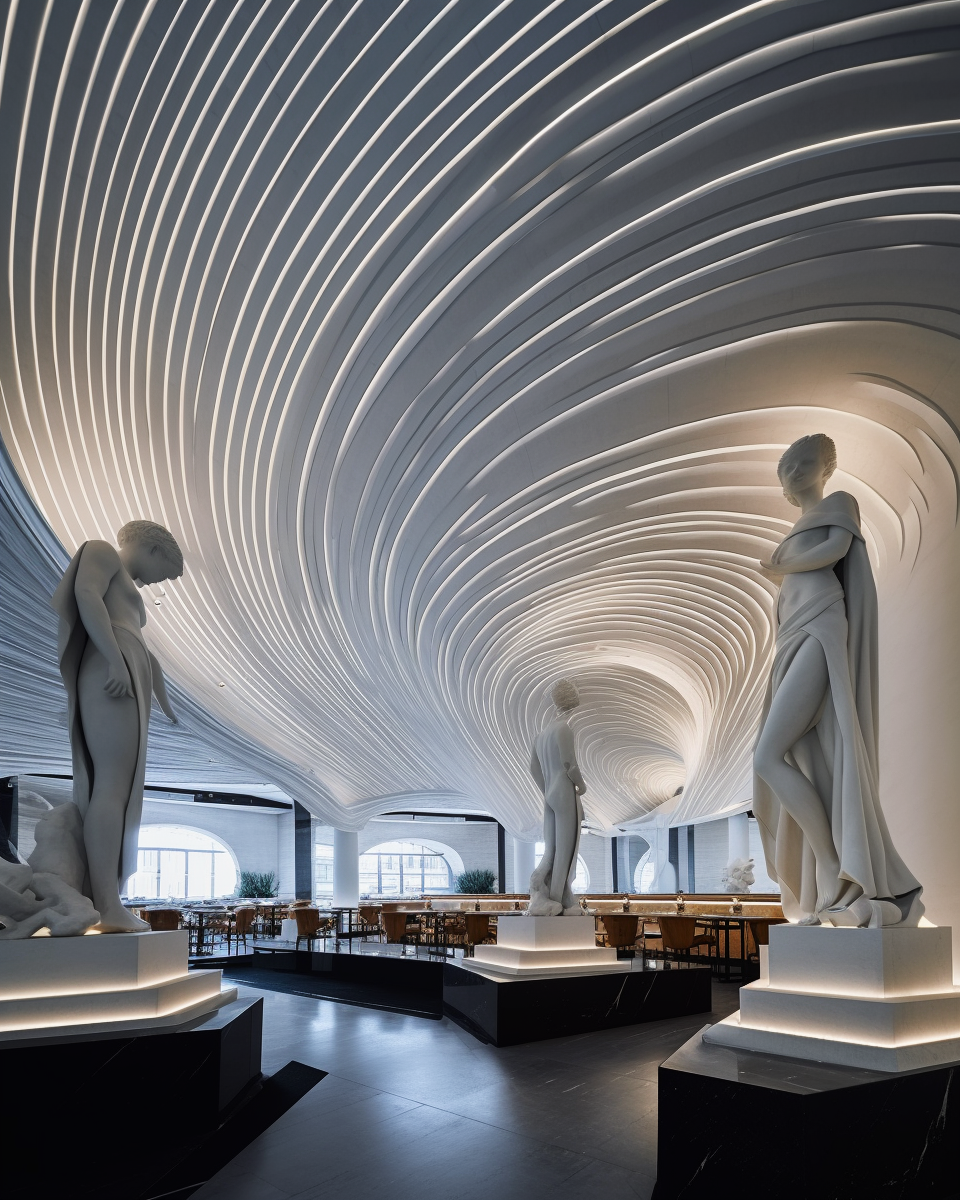 San Francisco-based research lab Midjourney developed the eponymous Midjourney artificial intelligence program, which generates images based on verbal prompts. Architects and interior designers can work more efficiently with A.I. as long as the instructions are clear. Fu pointed out AI-assisted design is the way forward and programs like Midjourney include DALL-E, Stable Diffusion and Bing Image Creator.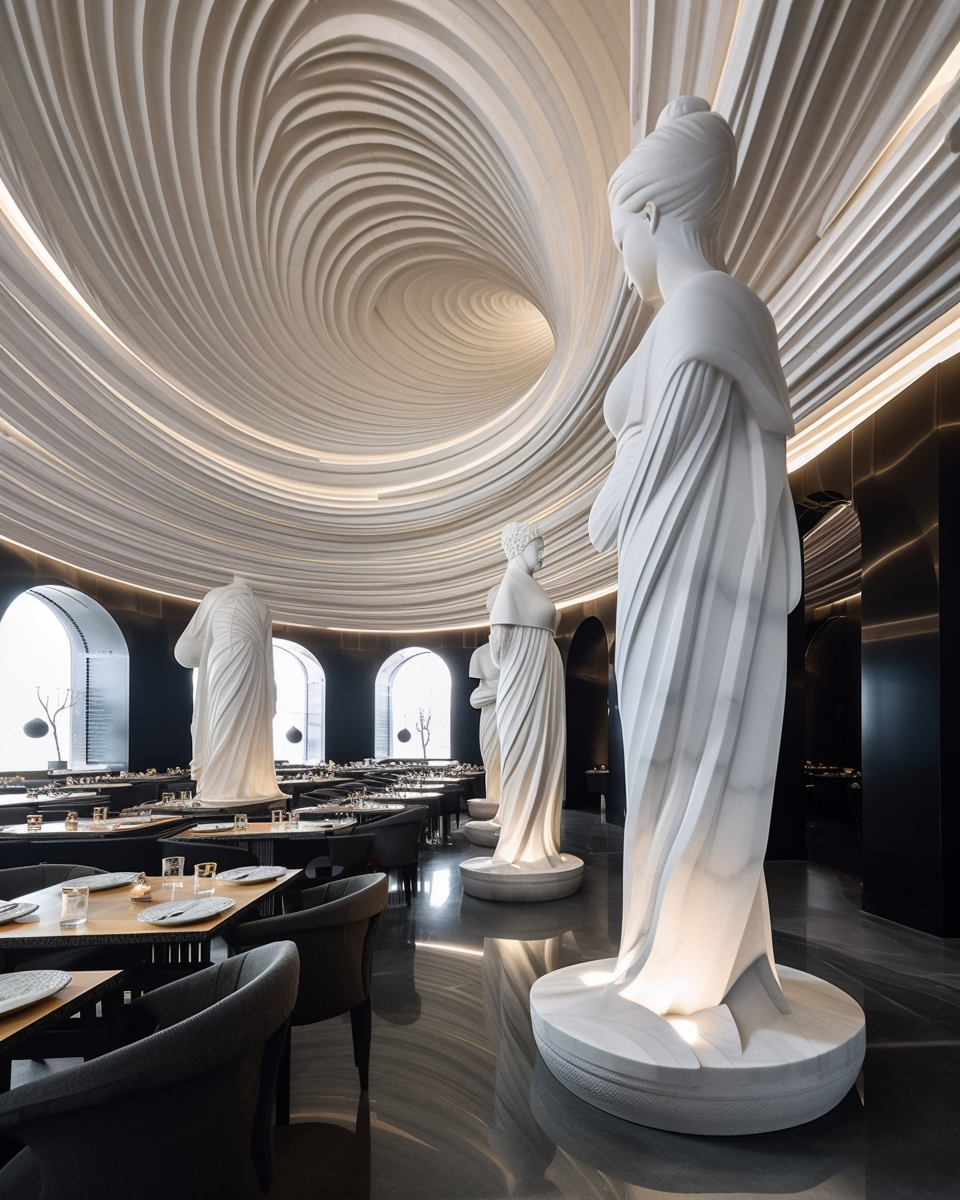 Venus of the Curves is an exploration of interior design that features Renaissance aesthetics in a radically modern context, an intertwined beauty of old meets new. Using Midjourney V5 software and words like "Dolomite", "Venus Statue", "Luxury Hotel", "Bedroom Design", "Renaissance", "Colonnade" and "Futuristic" as prompts, the images generated by the system are 80% the same as what Fu imagined. Just a few tweaks were needed to complete the design.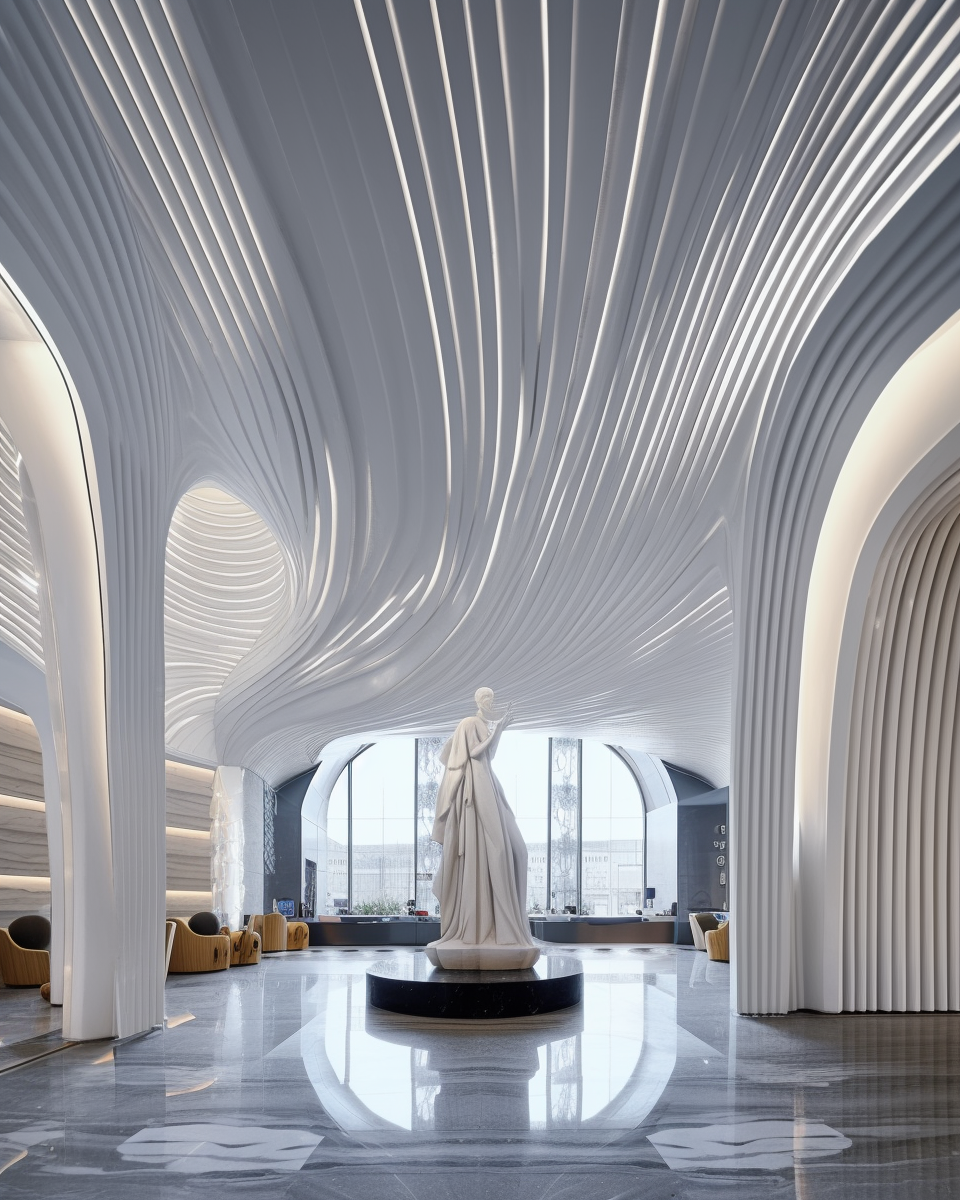 This project is a retelling of classical Venus statues and murals. The wall and ceiling frescoes are reimagined as boundless curvinear forms, highlighted by a carefully planted lighting system. "Venus of the Curbes is a contemporary interpretation of femininity explored through architecture," said Fu.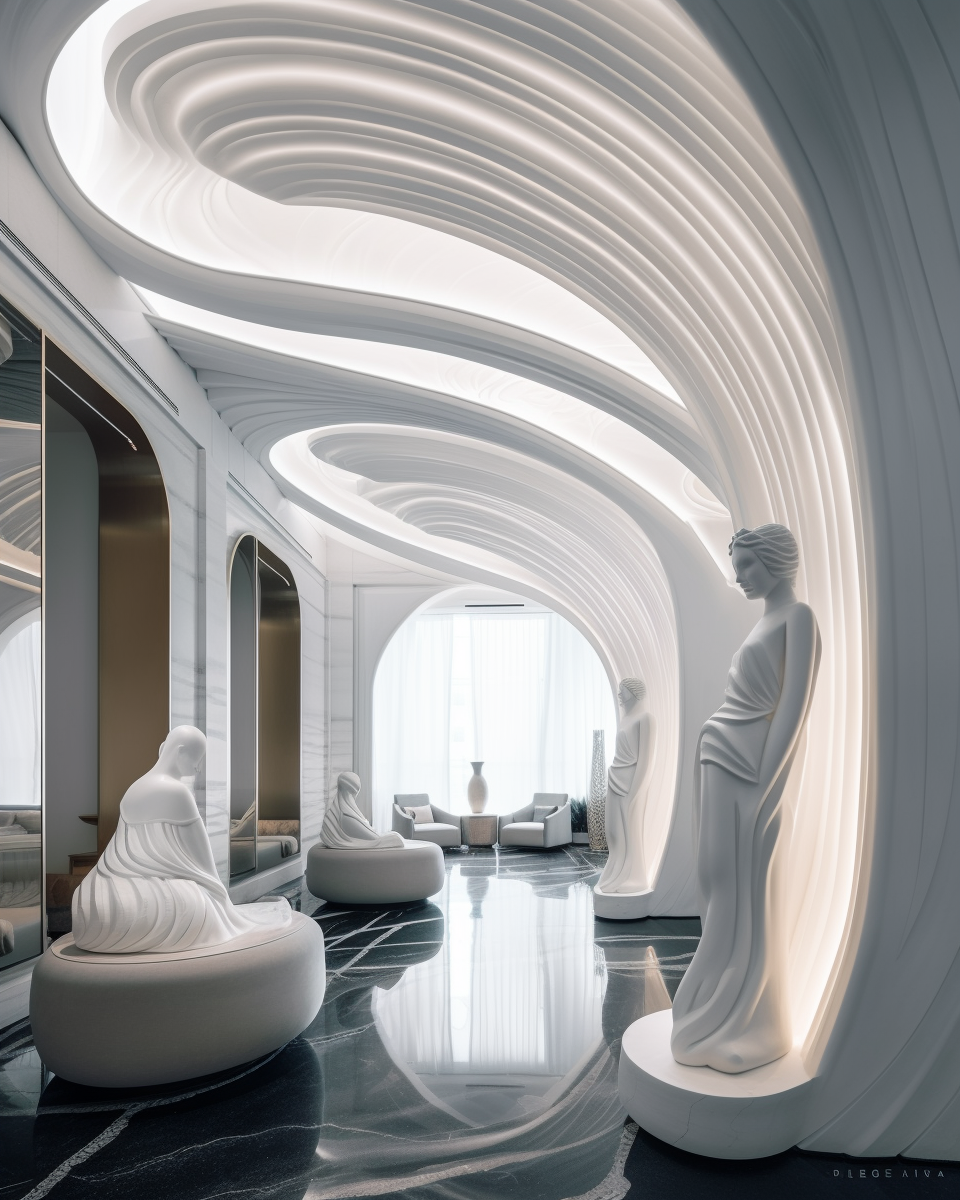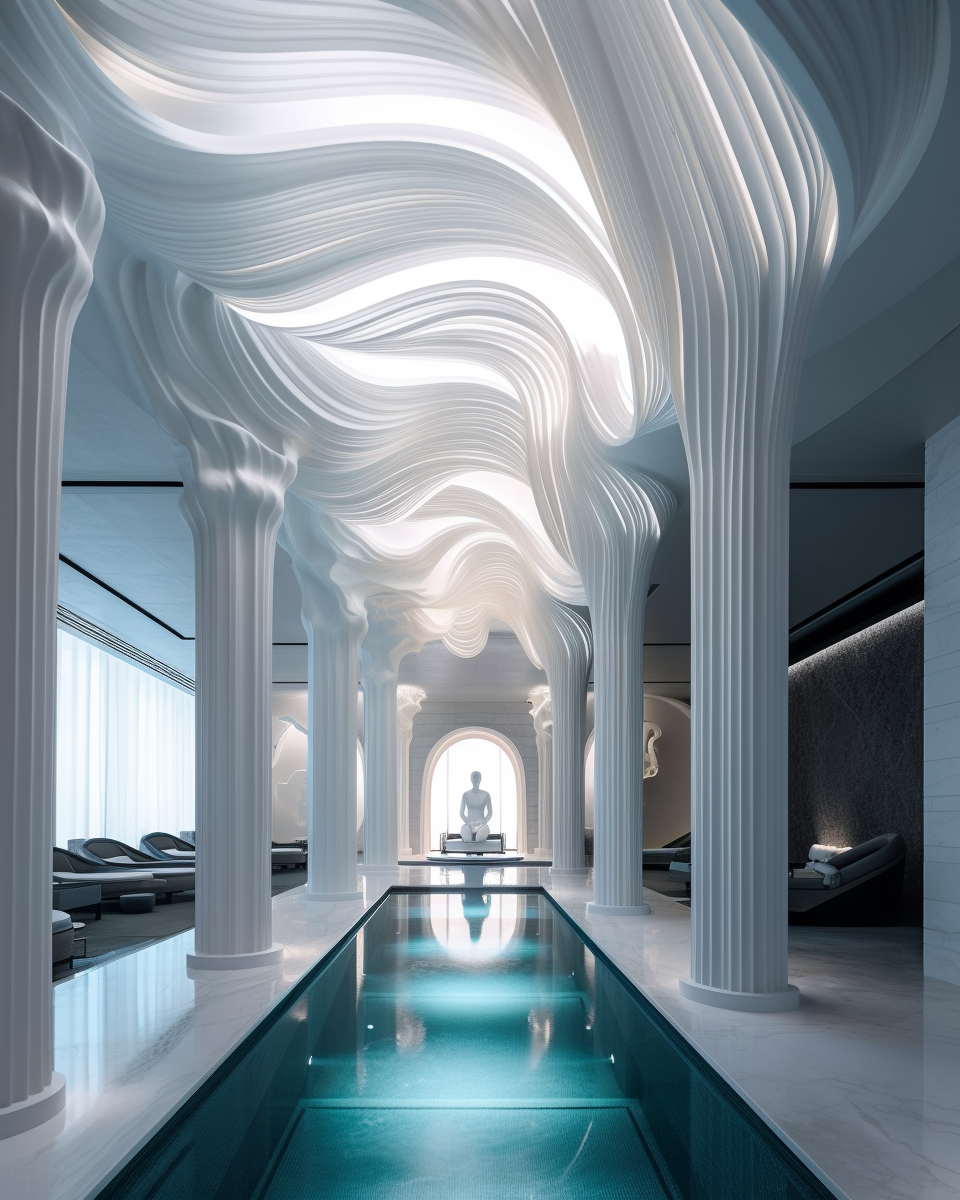 Photo courtesy to Tim Fu