Coffee lovers are no strangers to the one-of-a-kind spectacle that is the Starbucks Reserve Roastery.
The Seattle-founded coffee giant opened the first of its now six fully sensorial concept stores back in 2014, offering customers a front row seat of the entire coffee-making process – from beans roasting to packaging and the fresh aromatic coffee in your cup – all on display under the roof of a colossal, beautifully constructed space.
And now, the world's biggest Starbucks Reserve Roastery is set to open its doors in the heart of Chicago later this year in November. Spanning four storeys, the 43,000sqft flagship space will sit along Magnificent Mile, an iconic retail destination and current address of home and decor store Crate & Barrel.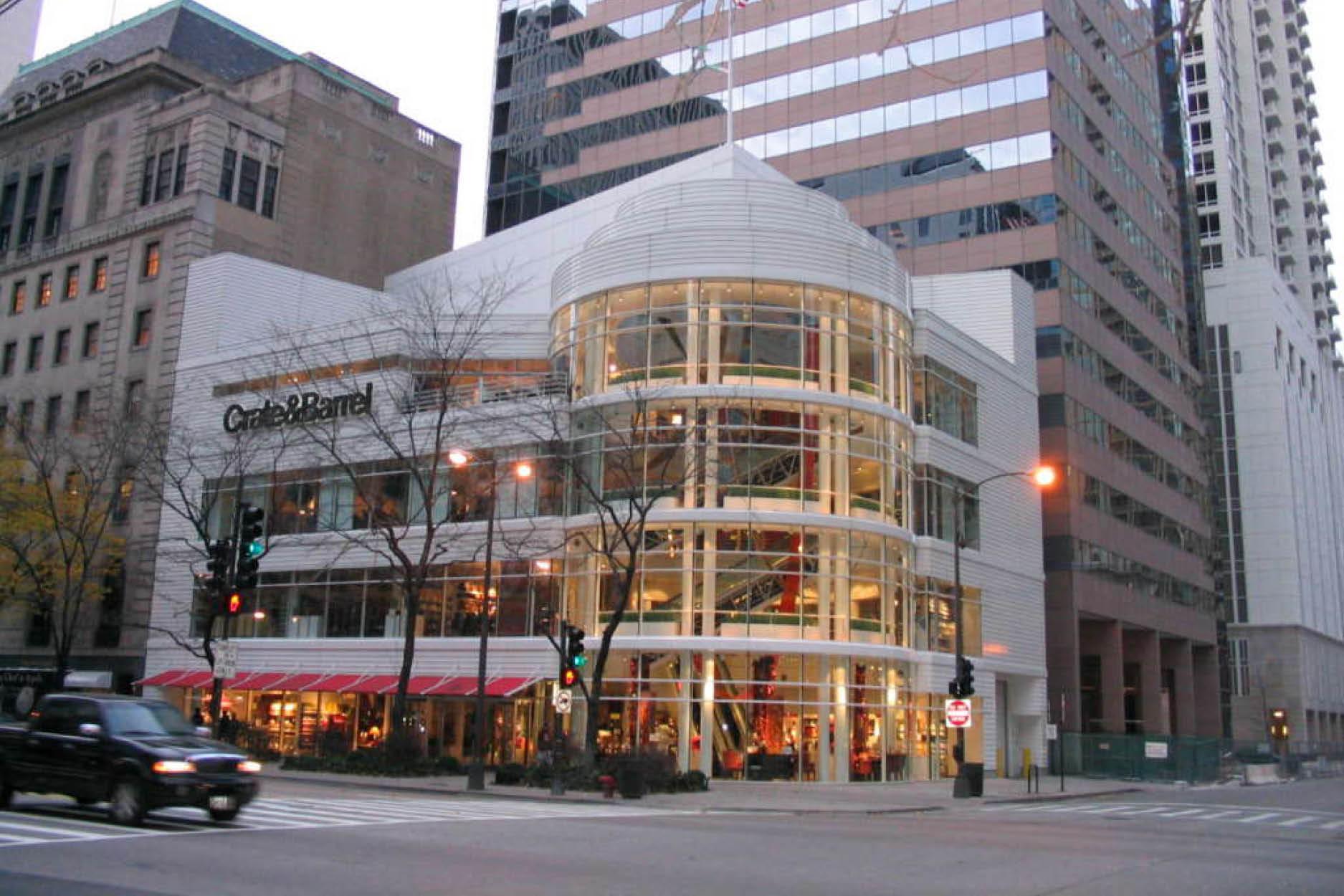 The locale makes perfect sense. "Chicago's Magnificent Mile brings in millions of visitors from across this globe and is the perfect location for a world-class coffee destination," Chicago mayor Rahm Emanuel says. "This Starbucks Reserve Roastery will be an investment in Chicago and a strong addition to Michigan Avenue, where residents and visitors can enjoy incredible coffees from around the world in a remarkable environment."
Howard Schultz, Starbucks' executive chairman, agrees. "Chicago is a city of neighborhoods, so we took our time to find an incredible space to match the unprecedented coffee experience our premium Roastery will offer. To be located on one of the best-known retail streets in the world is a proud moment for all of us and we can't wait to bring Chicago and the world a coffee experience worthy of their most premier real estate."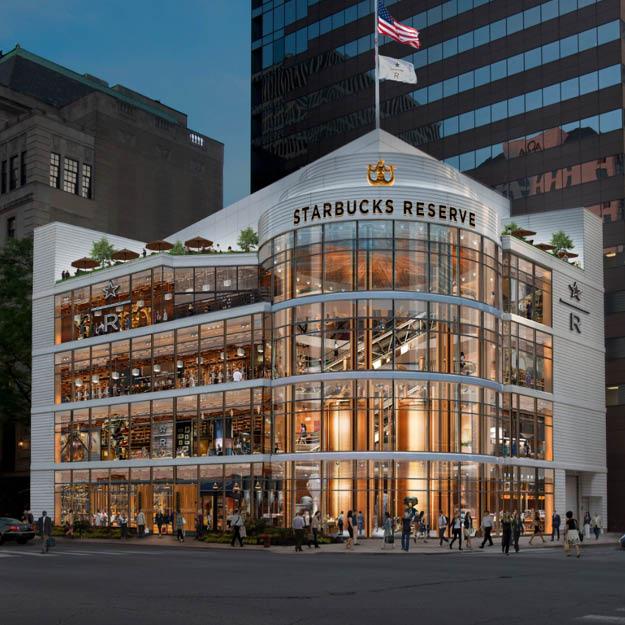 Opening in the morning – 10am to be exact – on November 15, this gigantic space will be the world's sixth opening of its kind after Seattle, Milan, New York, Shanghai and Beijing. It takes the coveted title of the world's largest Starbucks Reserve Roastery from Tokyo's Kengo Kuma-designed iteration that opened earlier this year. Impressively, the Chicago outpost is double in size of its New York location.
Tailored to the Chicago customer, this space brings coffee craft to life by featuring multiple brewing methods, specialty drinks and mixology. Famed Italian baker Rocco Princi, known for his artisan breads from traditional family recipes, will also be heading up fresh baking on site. Think fresh out of the oven croissants, pastries, sweet treats and more, each perfectly paired with the myriad of coffees on offer.
Tipplers will find plenty more to enjoy at the Reserve bar, offering a range of coffee-infused and inspired cocktails and beers on tap.
For those who can't make the trip over to downtown Chicago, fret not – Starbucks had announced that they will be opening up to 1,000 Reserve stores and up to 30 Roastery locations globally over time.
Facebook cover photo via @starbucksreserve IG