Less truly is more when it comes to the interior design of Aesop's newly opened spa on Central's Hollywood Road.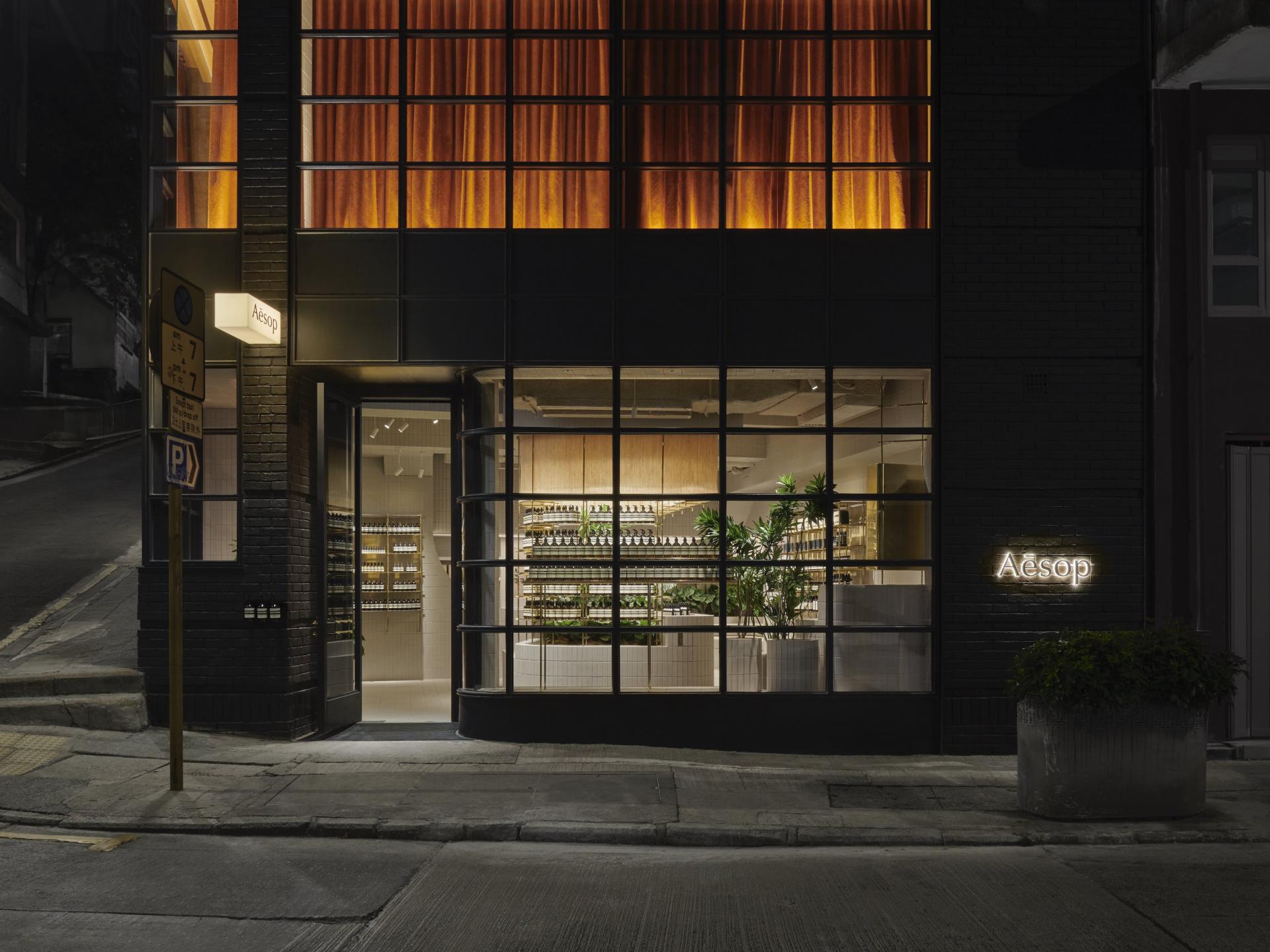 The widespread global pandemic has had a significant effect on all areas of our lives, particularly in how we approach self-care. As people increasingly seek to lead more balanced lives, there has been a corresponding shift in the spa industry from brief treatments in a single room to more all-encompassing wellness experiences. In response to these evolving needs, Aesop's latest spa has been intentionally designed to provide a calming environment that encourages relaxation and peacefulness.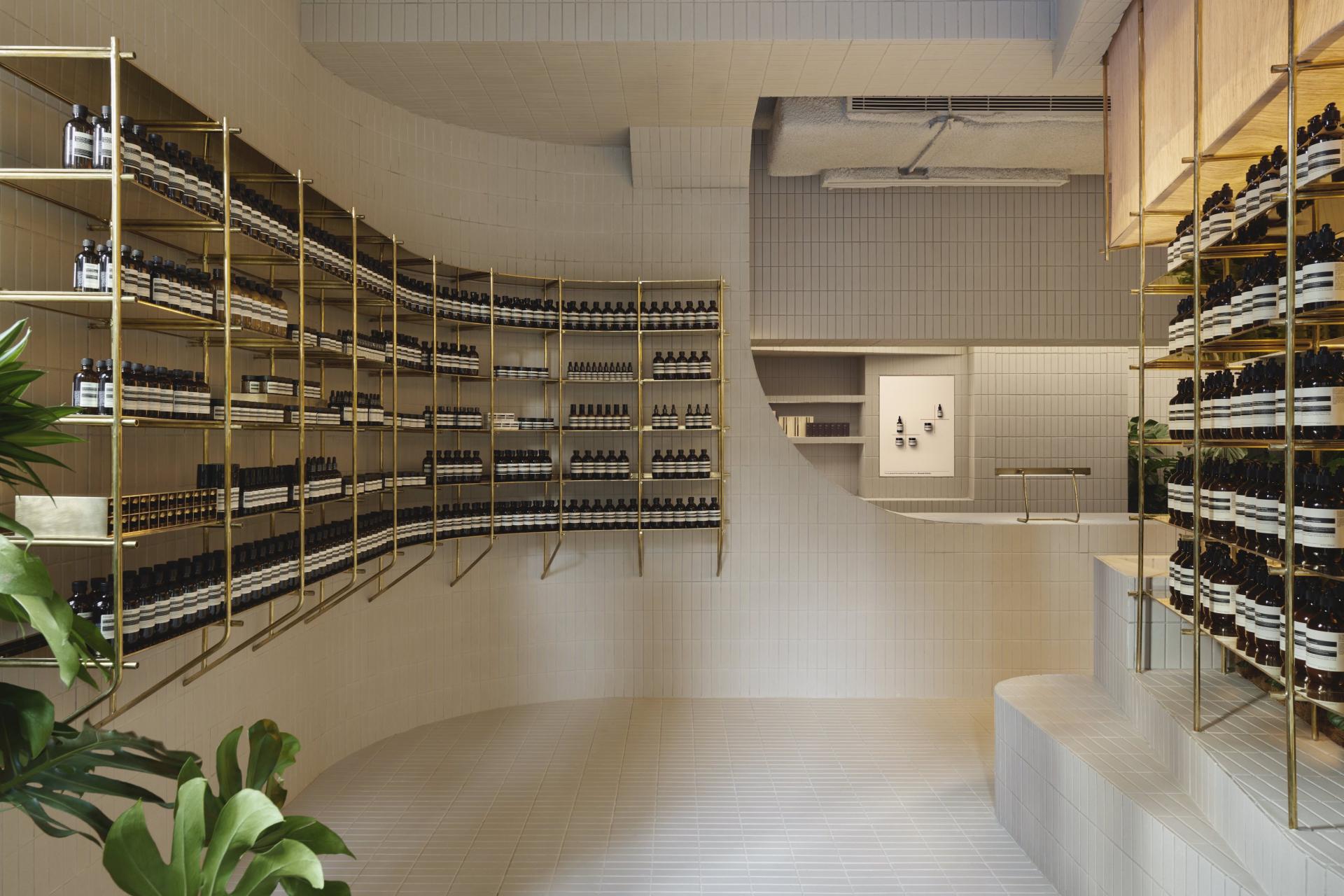 The brand's in-house architects juxtaposed the lively pace of the city with the serenity of nature, interweaving together an interplay between tradition and modernity that defines the streets of Hong Kong.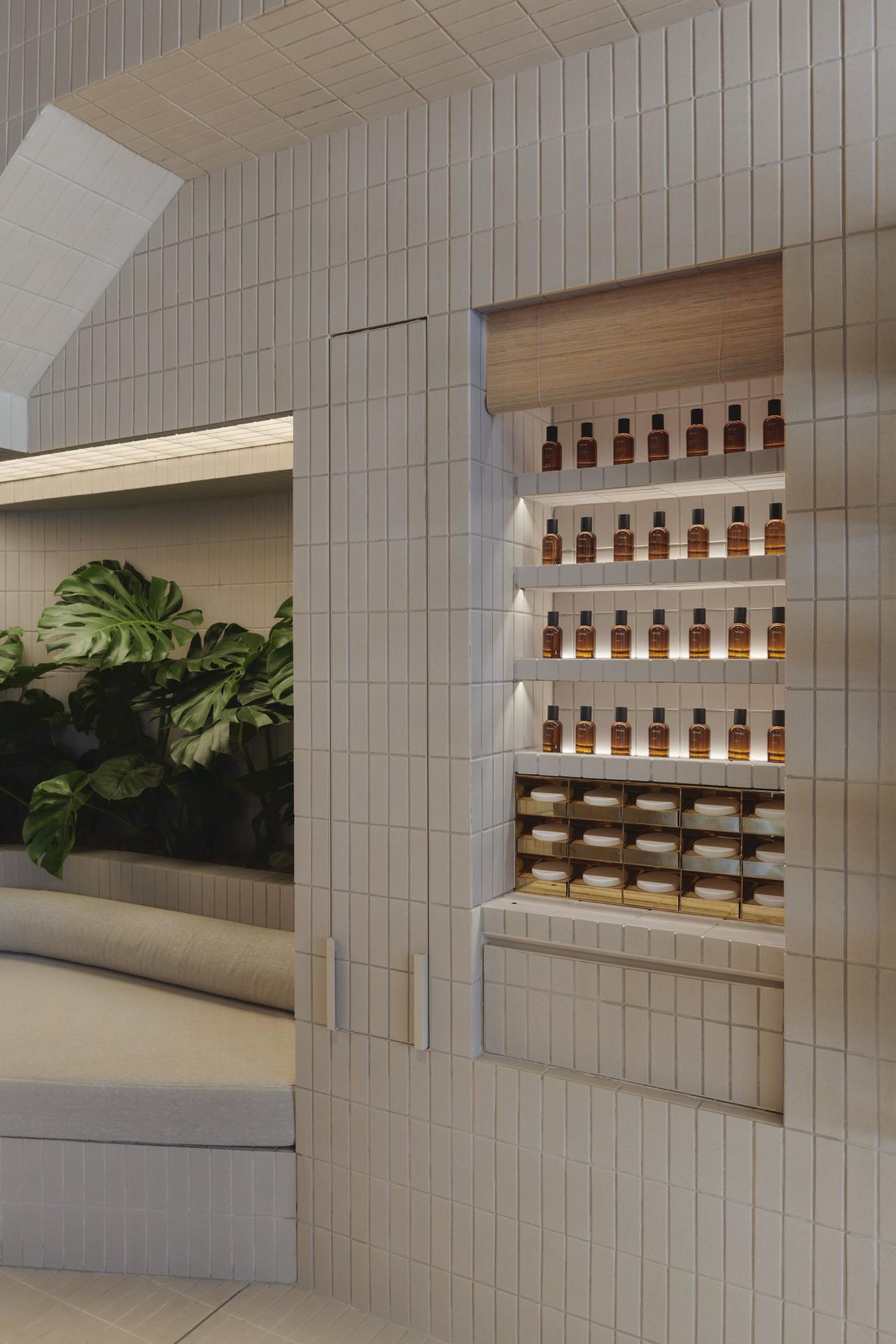 The store pays homage to Hong Kong's tiling legacy through the use of bespoke white tiles that's not only elegant, but practical in this humid climate. The tiles connect the store to its bustling urban environment and symbolise resilience under challenging and humid weather conditions. The tiles are particularly striking with their graphic gridded layout and bold contrasts of grout.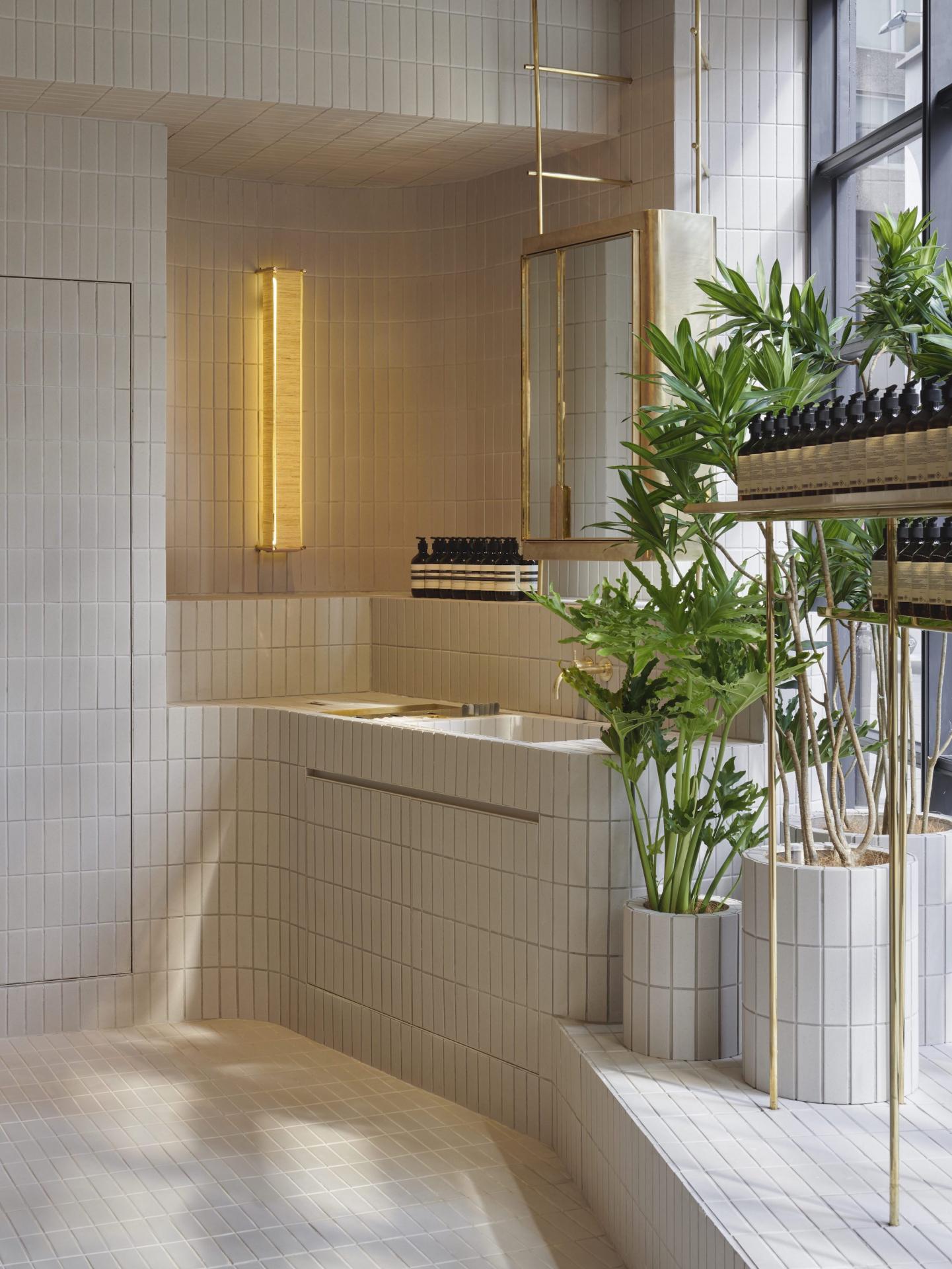 The store's interior is further defined by intricate brass structures that are a playful nod to the traditional bamboo scaffolding that is synonymous with Hong Kong's construction industry. These suspended metal assemblies are held in place by visible brass pins, which abstractly represent the knots used to secure bamboo frames together.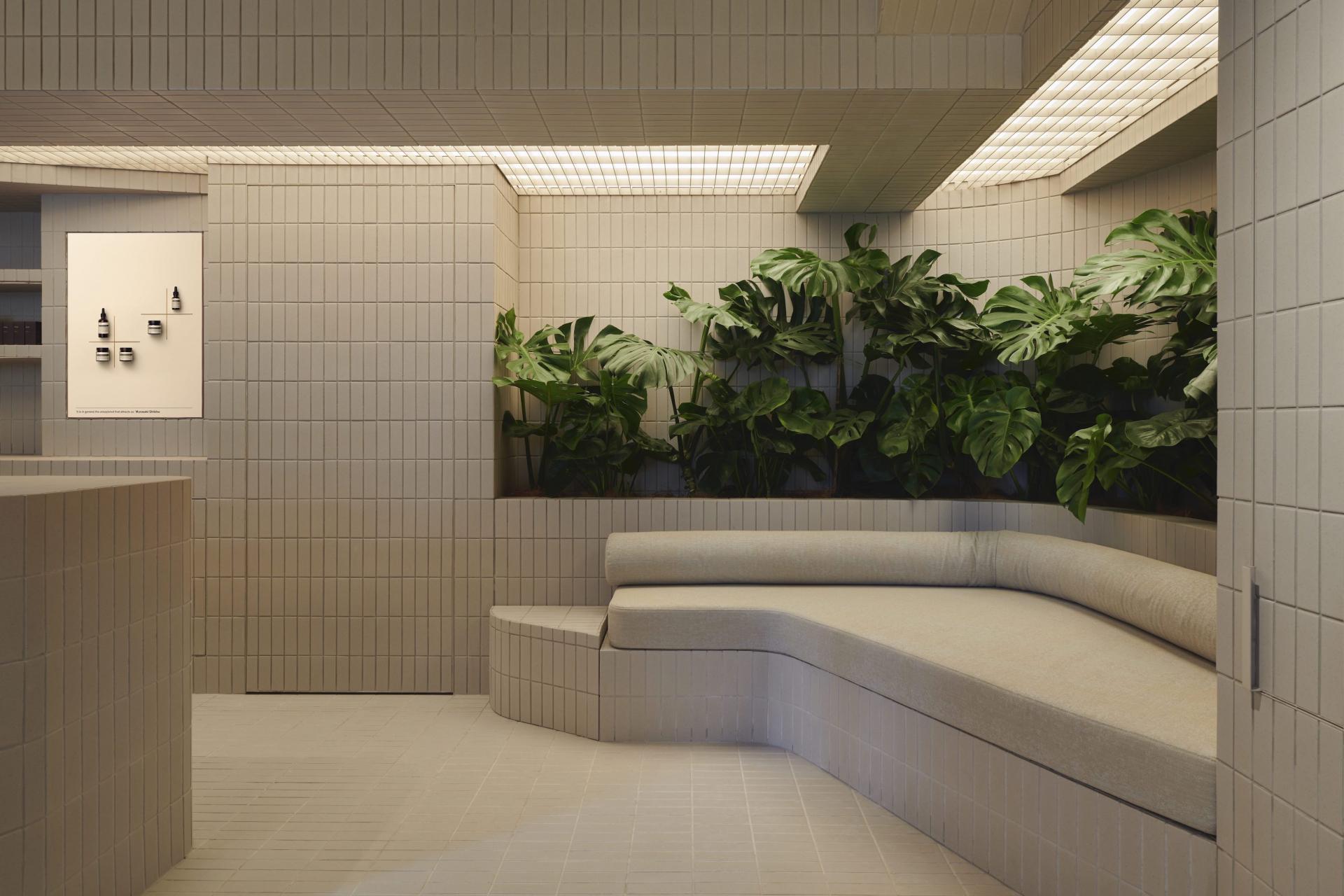 The abundance of greenery in the store pays homage to the picturesque botanical gardens scattered throughout the metropolis. Furthermore, a large corner seat beckons visitors to relax in luxury while waiting for their scheduled facial appointment.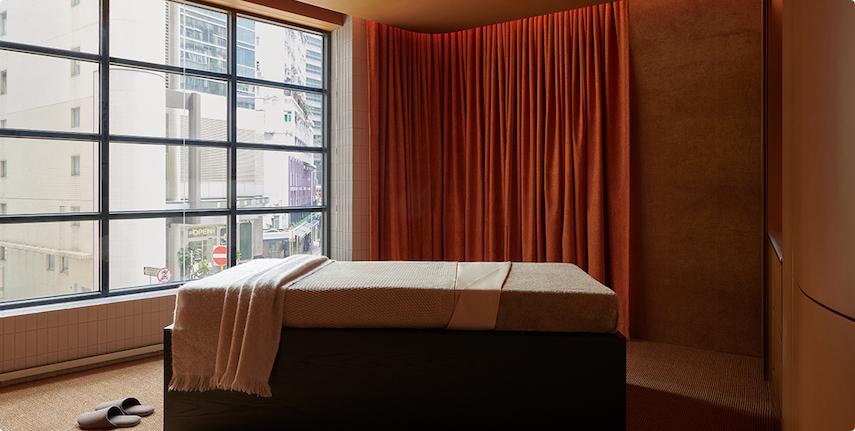 If reserved, guests head upstairs where they will discover a tranquil haven bathed in a soft, diffused light emanating from the bamboo fibre ceiling. Two suites provide a sanctuary of calm, where Aesop's skincare products, along with exclusive custom formulations are expertly applied. Customers leave feeling refreshed and rejuvenated.
Follow Home Journal on Facebook, Instagram, YouTube and subscribe to our Newsletter.
Read More:
Six Senses Ibiza Launches New Oceanfront Lifestyle Destination in Spain
Epic Interior Design's Studio in Hong Kong Doubles as a Living Space for Unlimited Inspiration
William Lim Talks Design: The Bathroom is No Longer Just a Necessity, But The Spotlight