As HongKongers become increasingly restless with wanderlust, the airport has become a familiar friend to many. Intervals Cocktail Bar, which opened recently, was founded by Victoria Chow, a pioneer in the handcrafted cocktails and spirits industry. The space design cleverly uses intervals to meet the needs of different people.
Frequent travelers are well-acquainted with the strange feeling of losing control over time at airports. Boarding a flight at one time zone and arriving at another can make time feel distorted, either traveling forward or backward. Furthermore, waiting for hours on end at the airport can give the sense that time is standing still. Intervals Cocktail Bar is a place where people can enjoy the wait.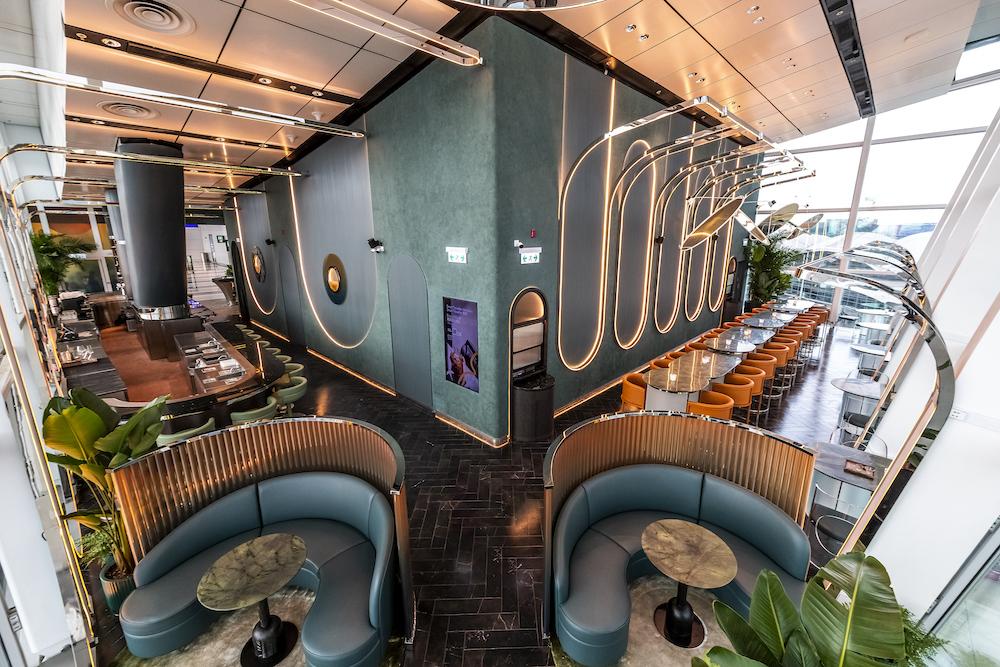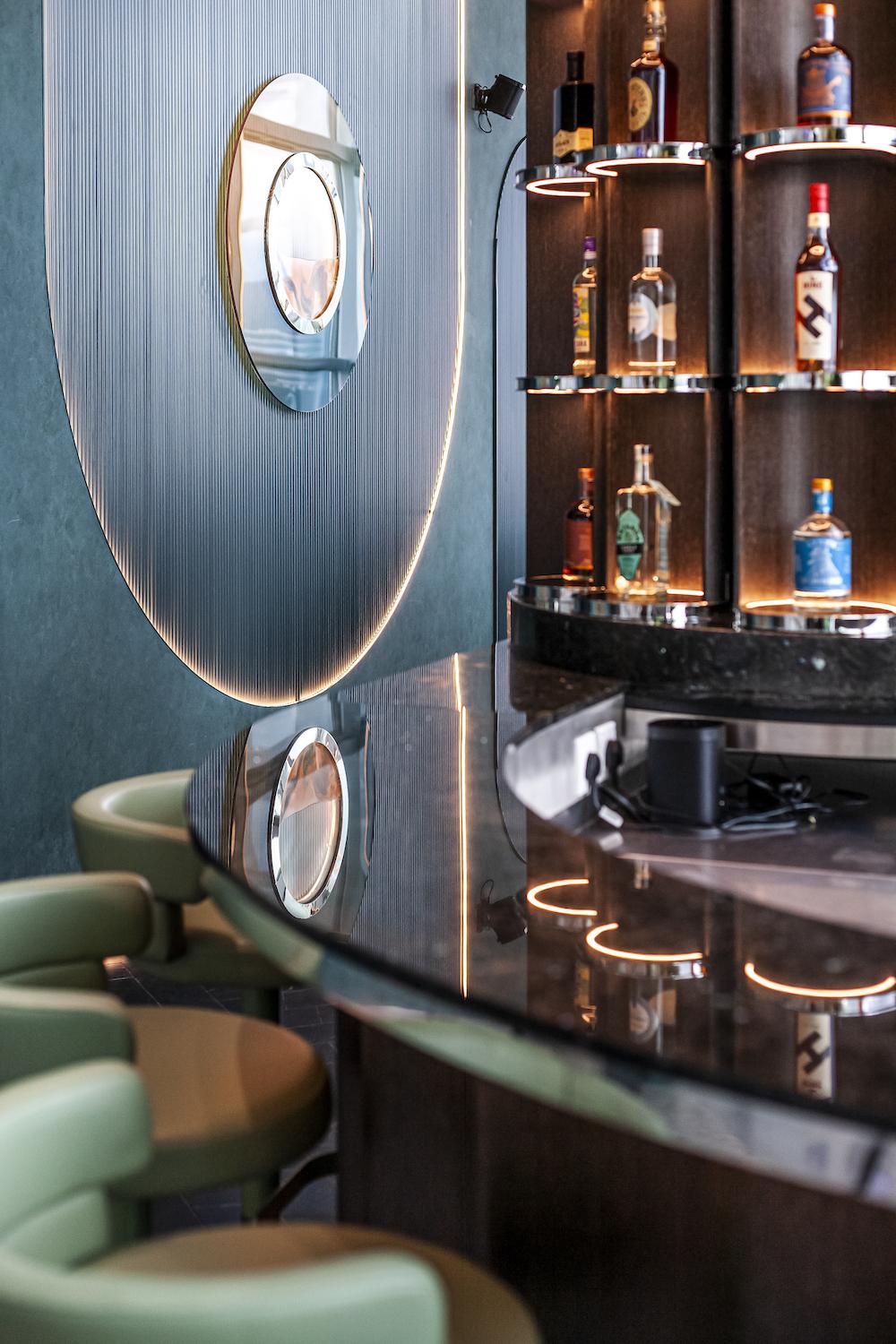 The bar's interior design emphasises the concept of intervals, and with consideration for the bar's workflow, divides the space into different areas. To ease the loneliness of their journey, solo travelers can sit at the bar counter and indulge in their drinks while exchanging casual banter with the bartender.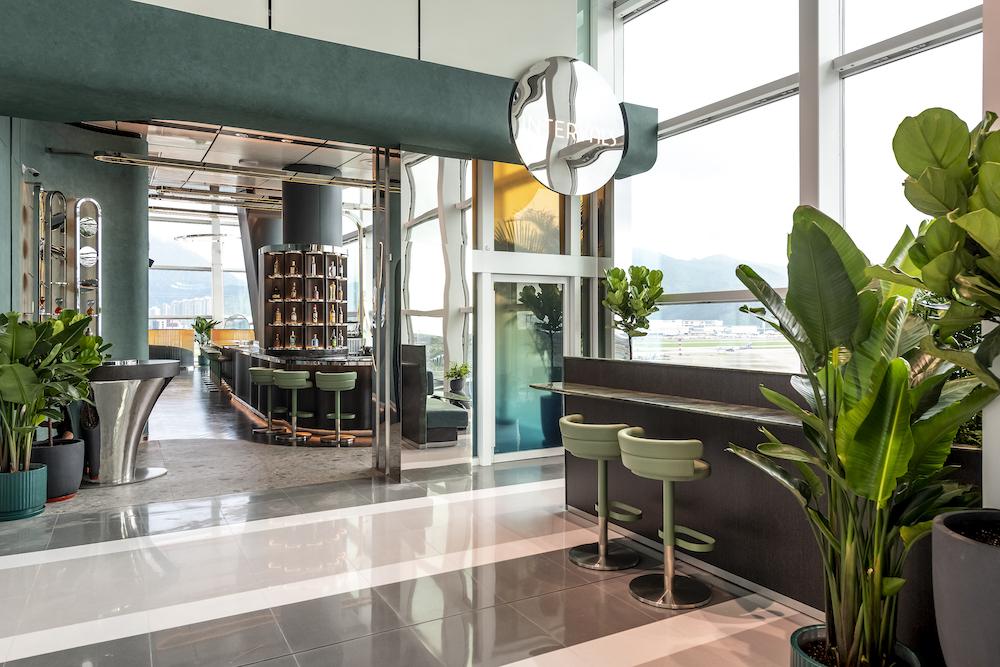 For those who wish to be undisturbed and alone, there are single seats away from the bar where you can look up at the sky.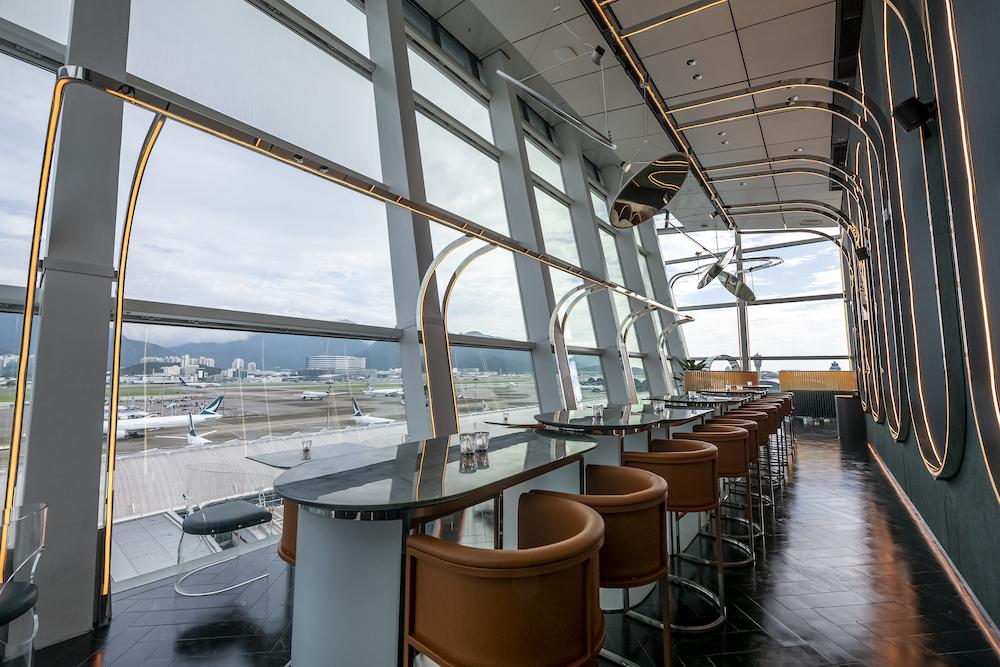 Small tables for two are specially designed for couples and pairs of travelers to sit and dine together.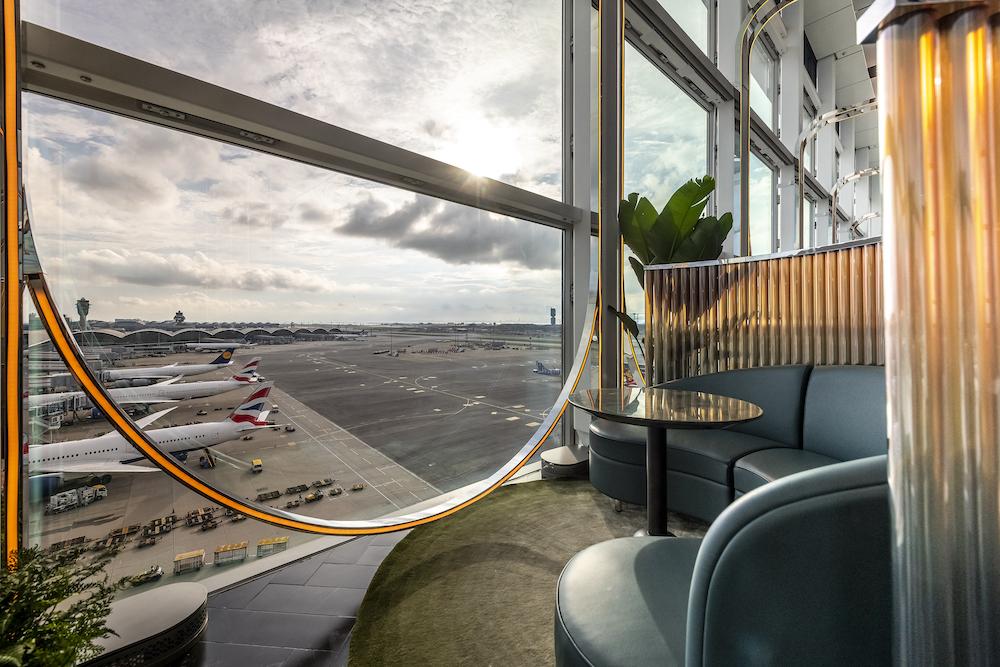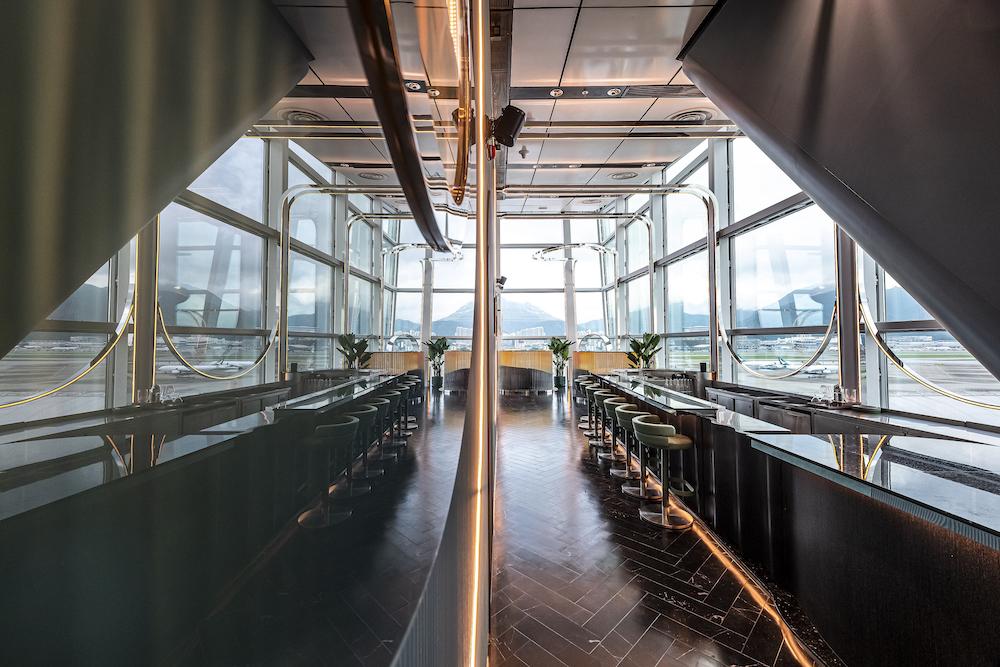 The bar also provides tables for four to six people to gather and enjoy drinks together, perfect for travelers on group trips to have a good time.
The signature cocktail, "Flight", comes with two to five small cups of drinks which you can enjoy in varying amounts or flavours depending on the time before your flight takes off.
All seats in the bar are equipped with cushions to provide a comfortable place to sit and relax.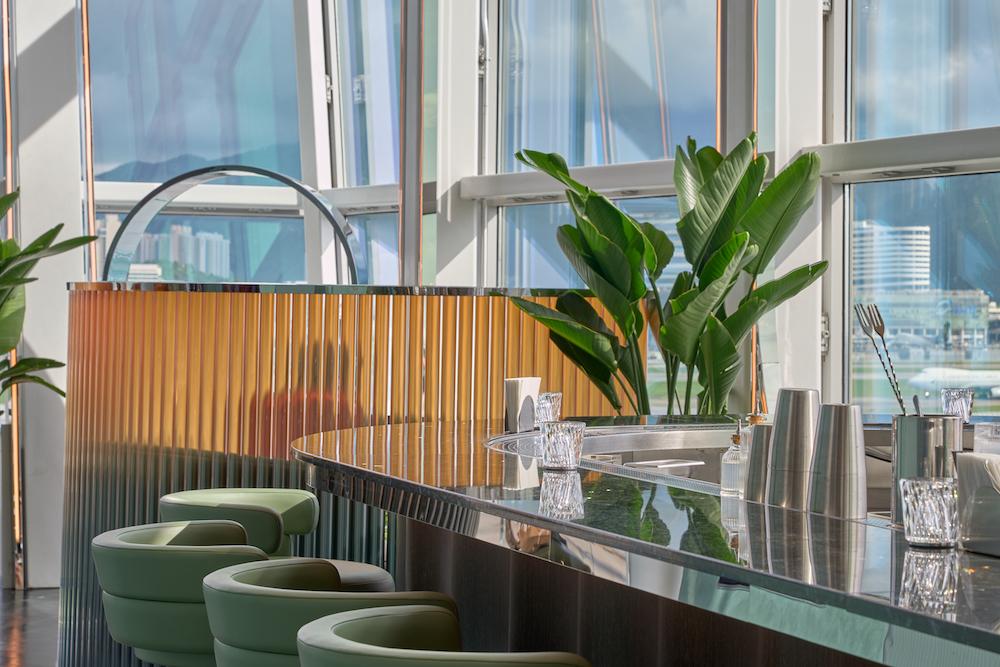 The bar space considers the privacy of different groups of travelers, with some seats specially designed with higher surrounding walls to create a more secluded corner.
This is a place where people can unwind and take their time. Victoria, the founder of Intervals Cocktail Bar, believes that "the journey is more important than the destination".
Intervals
Address: Unit 9SB206, Level 9, Sky Bridge, Hong Kong International Airport, Lantau Island, Hong Kong