As part of Milan Design Week 2023, Galerie Philia curated the Desacralized exhibition inside an 11th-century church featuring works by Milanese design duo Morghen Studio, French designer Elsa Foulon and Ukrainian studio Faina.
San Vittore e 40 Martiri - a deconsecrated church in Milan - was transformed by the international gallery with sculptures, furniture and lighting pieces. Galerie Philia's Desecralized was the first major exhibition in the neo-Roman structure since the 18th century. Twenty international designers participated in the exhibition and were asked to depict their "personal interpretation of desacralisation".
"Objects bear witness to the past – they carry memories and their function is defined by the era in which they were created," said Galerie Philia founder Ygaël Attali. "Sacred objects have all these qualities but transcend their physicality to achieve spiritual and symbolic value."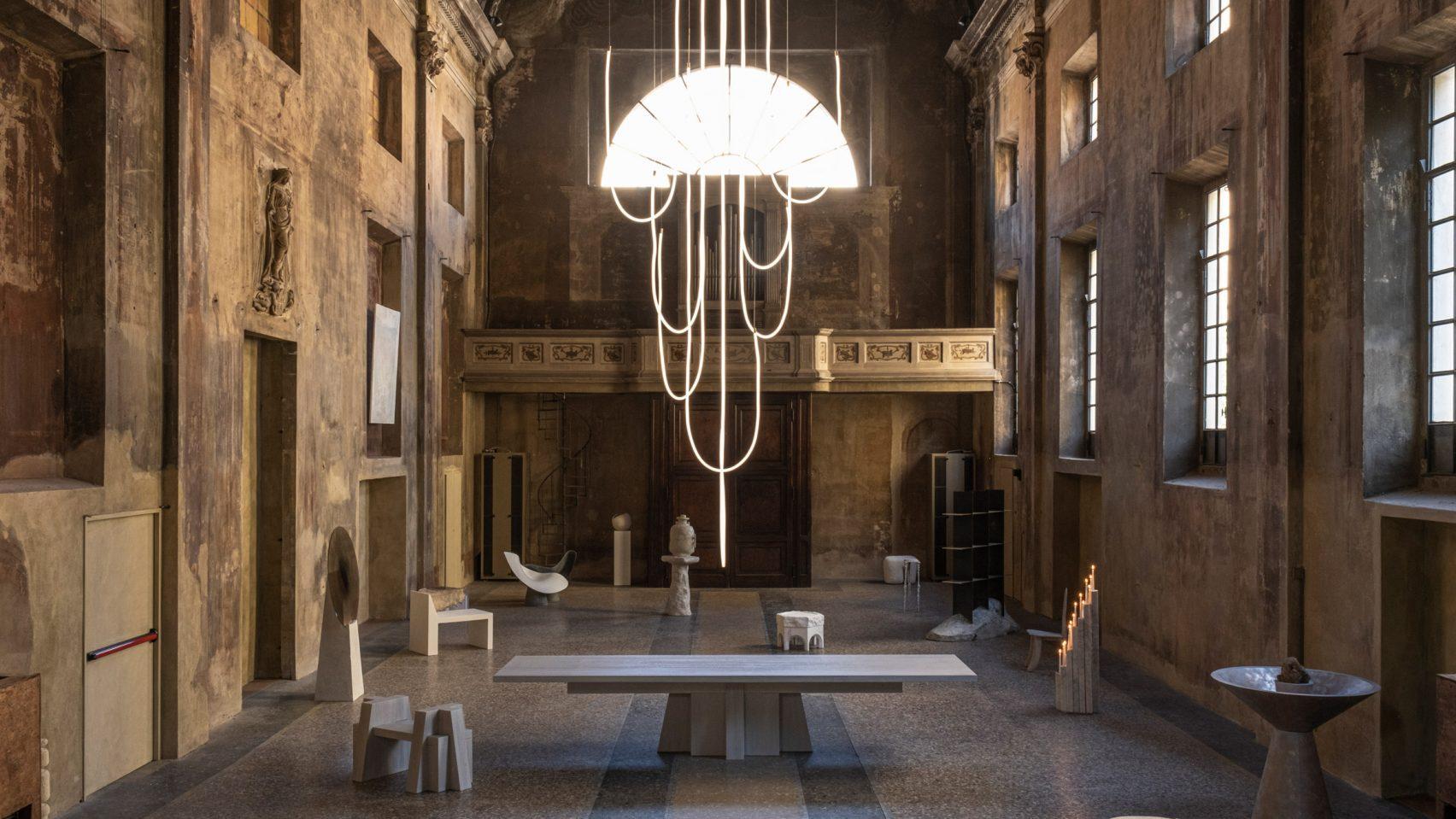 Commissioned works were displayed throughout the space, hanging from the ceiling and set directly on the terrazzo flooring. Alcoves and edges were also decorated with works.
Cascades of Light, a massive chandelier designed by Milanese design duo Morghen Studio, is the pièce de résistance of the exhibition. The works were like a mosaic of white stones, varying in size and shape but carefully arranged to create a cohesive and harmonious image. The chandelier, like a brilliant diamond, was the fitting crowning glory to this visual symphony.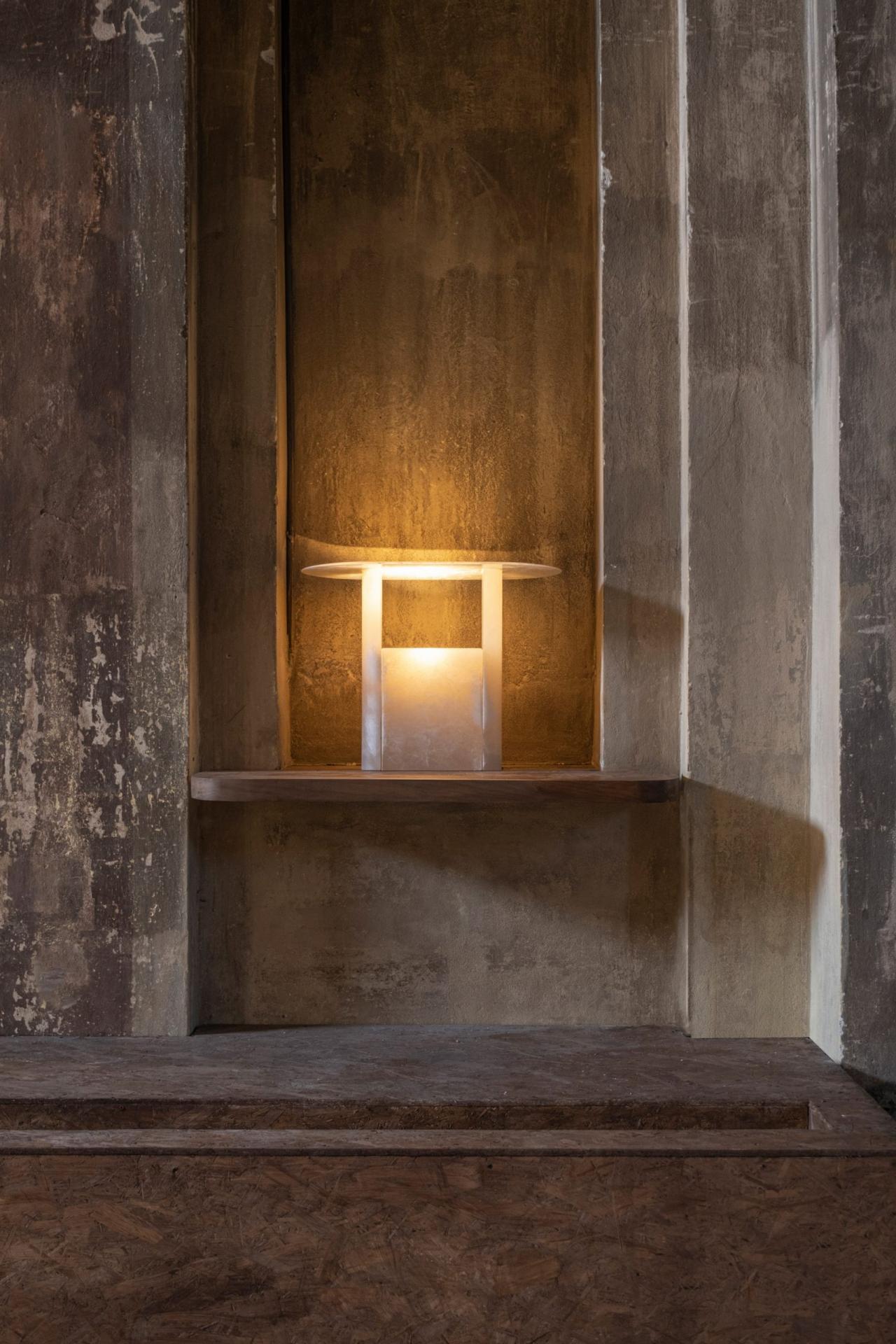 French designer Elsa Foulon's seashell-shaped floor lamp of white ceramics and plaster - an omnipresent motif in Christian iconography - is another light piece that stands out. As is the Pagoda lamp by Australia-based Studio Henry Wilson, inspired by Japanese temples.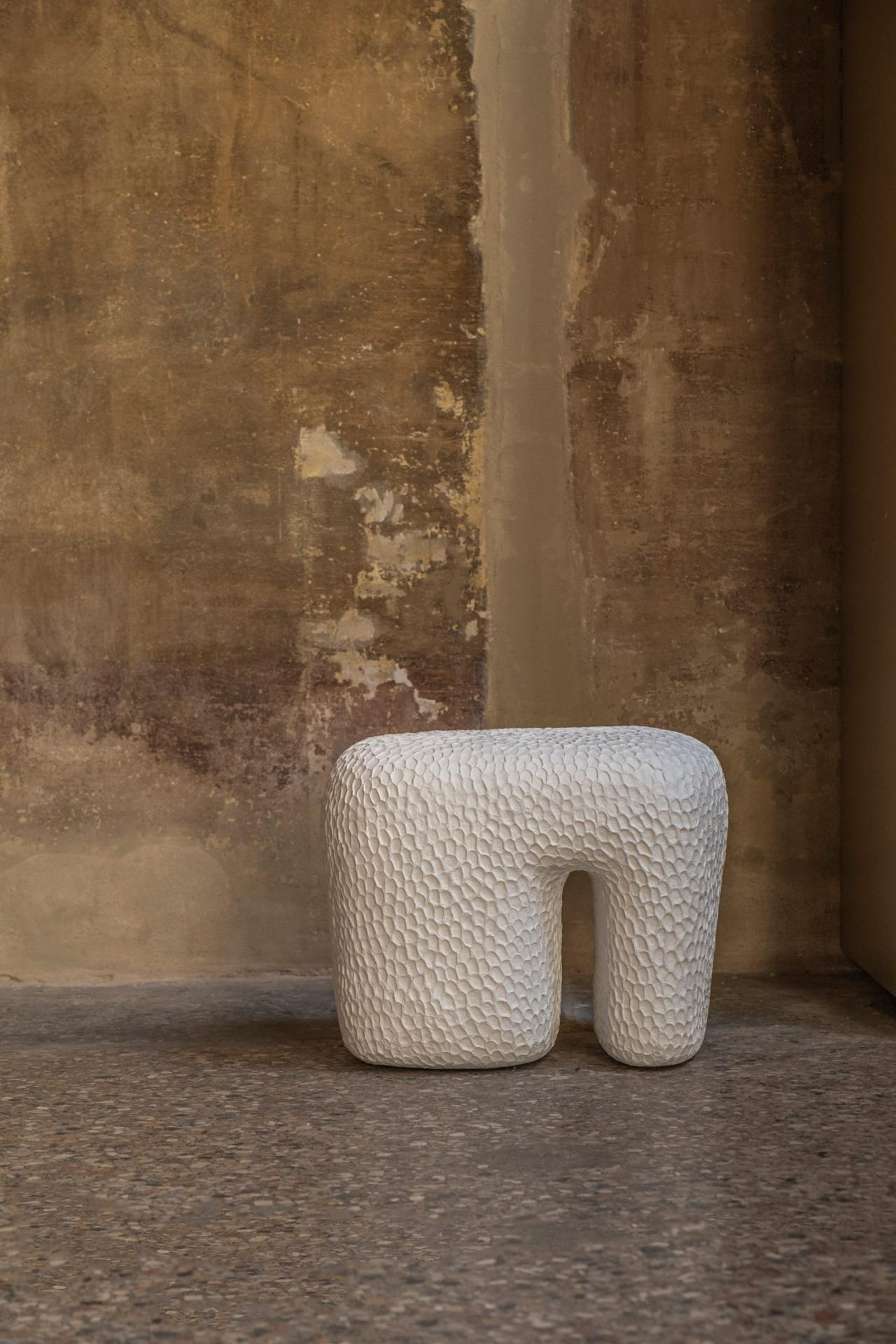 Ukranian studio Faina designed the Duzhyi stool, which was hand-sculpted from their trademark material called Zista made from paper, clay, hay and "other organic elements".
Follow us on Facebook, Instagram and YouTube, and subscribe to our newsletter for the latest updates.