At the toe of Italy, Sicily is the largest of the country's islands and has long seduced travellers with its diversity of landscapes, natural wonders, cultural treasures, surreal architecture and fascinating history.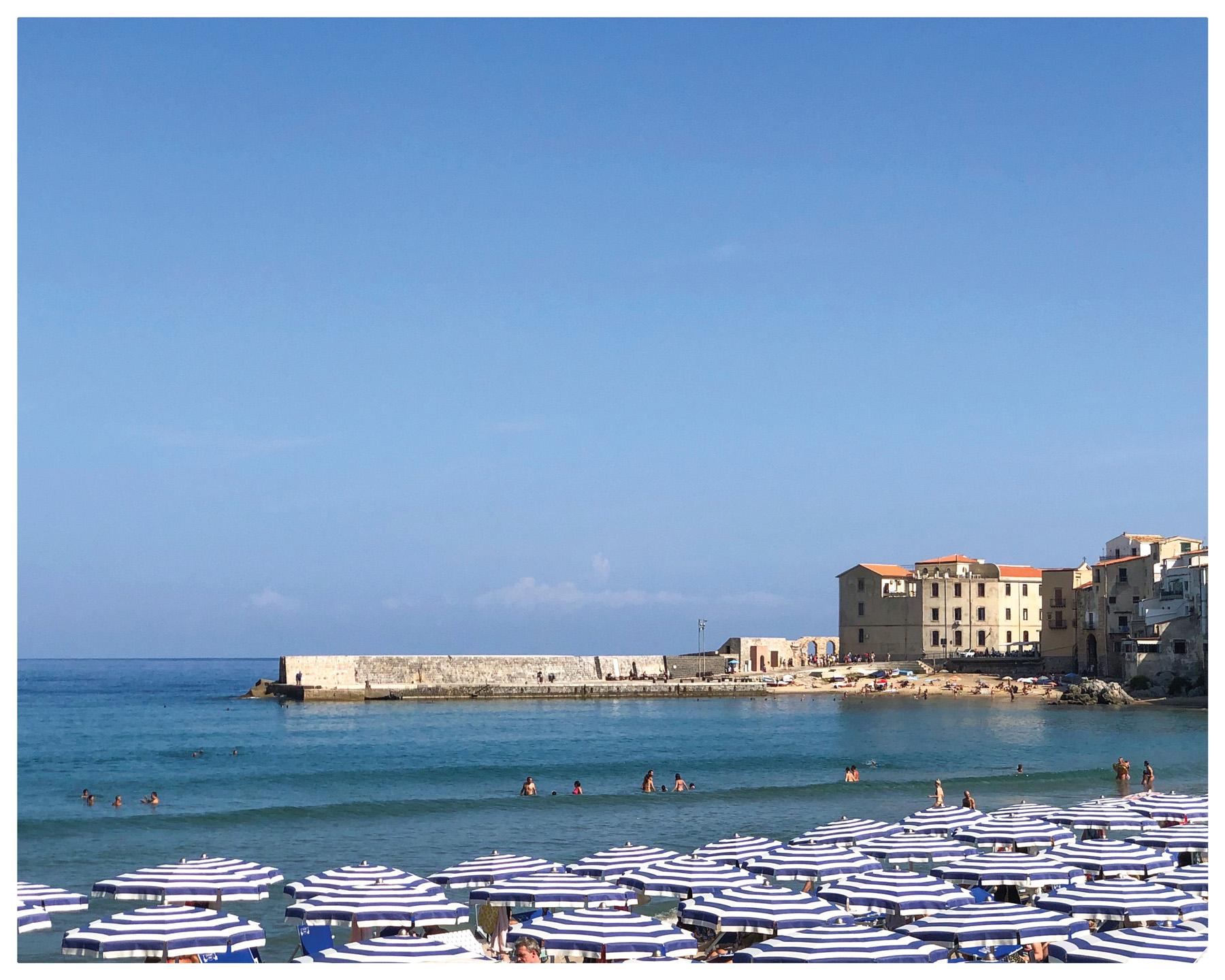 Its Mediterranean climate means glorious, sybaritic summers that stretch all the way from May into October, with mild winters that quickly become a warm spring. With over 1,000 kilometres of sublime coastline, fabulous beaches, charming towns, Mount Etna and, of course, divine food, Sicily is an unmissable destination.
STAY
Located in Palermo's historic centre, the B&B Hotel Palermo Quattro Canti is on Corso Vittorio Emanuele, which connects the Palermo Cathedral to the seaside promenade of the Foro Italico. Enjoy breakfast over the most amazing views from the rooftop terrace, overlooking the Quattro Canti and the monumental fountain in the beautiful Piazza Pretoria.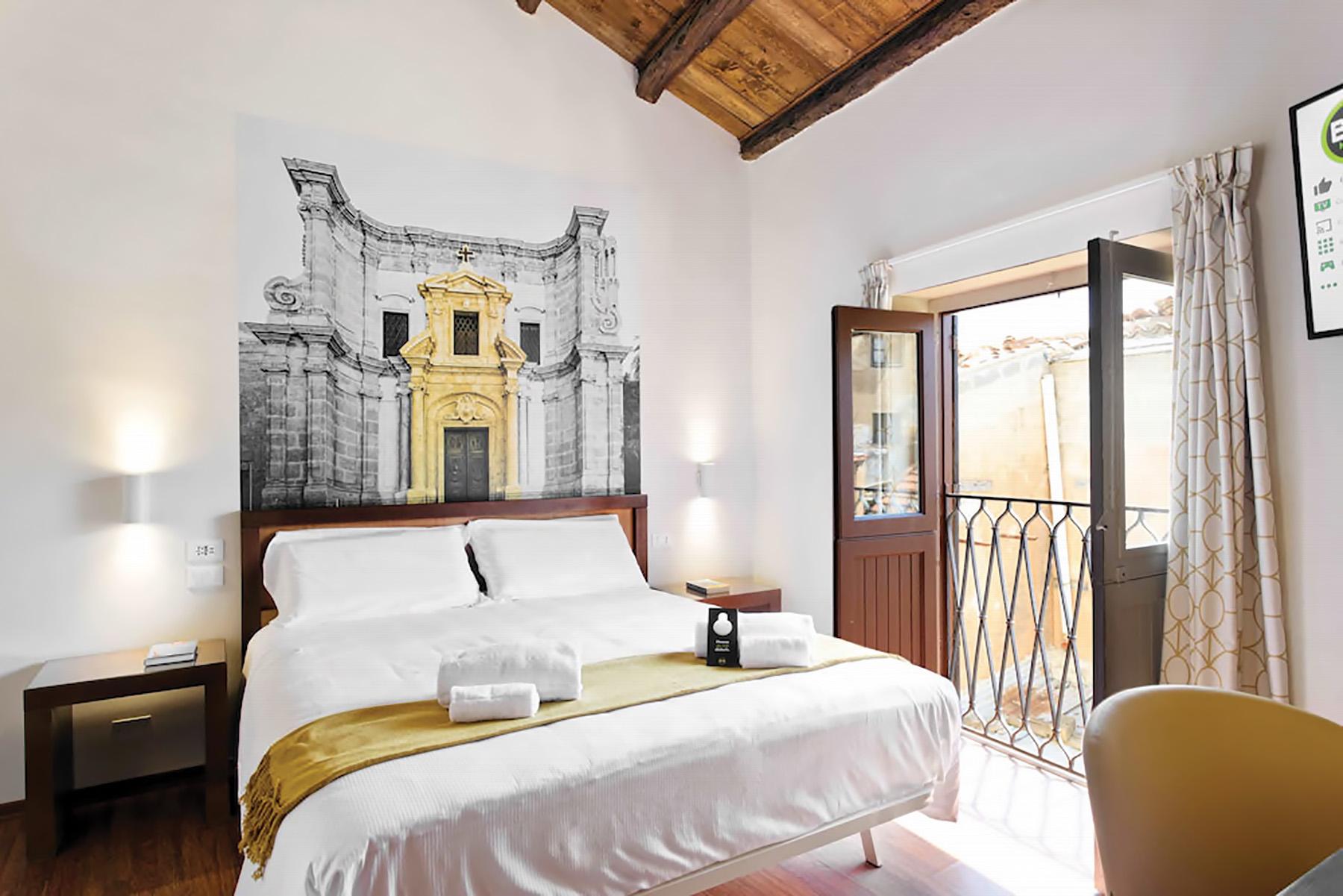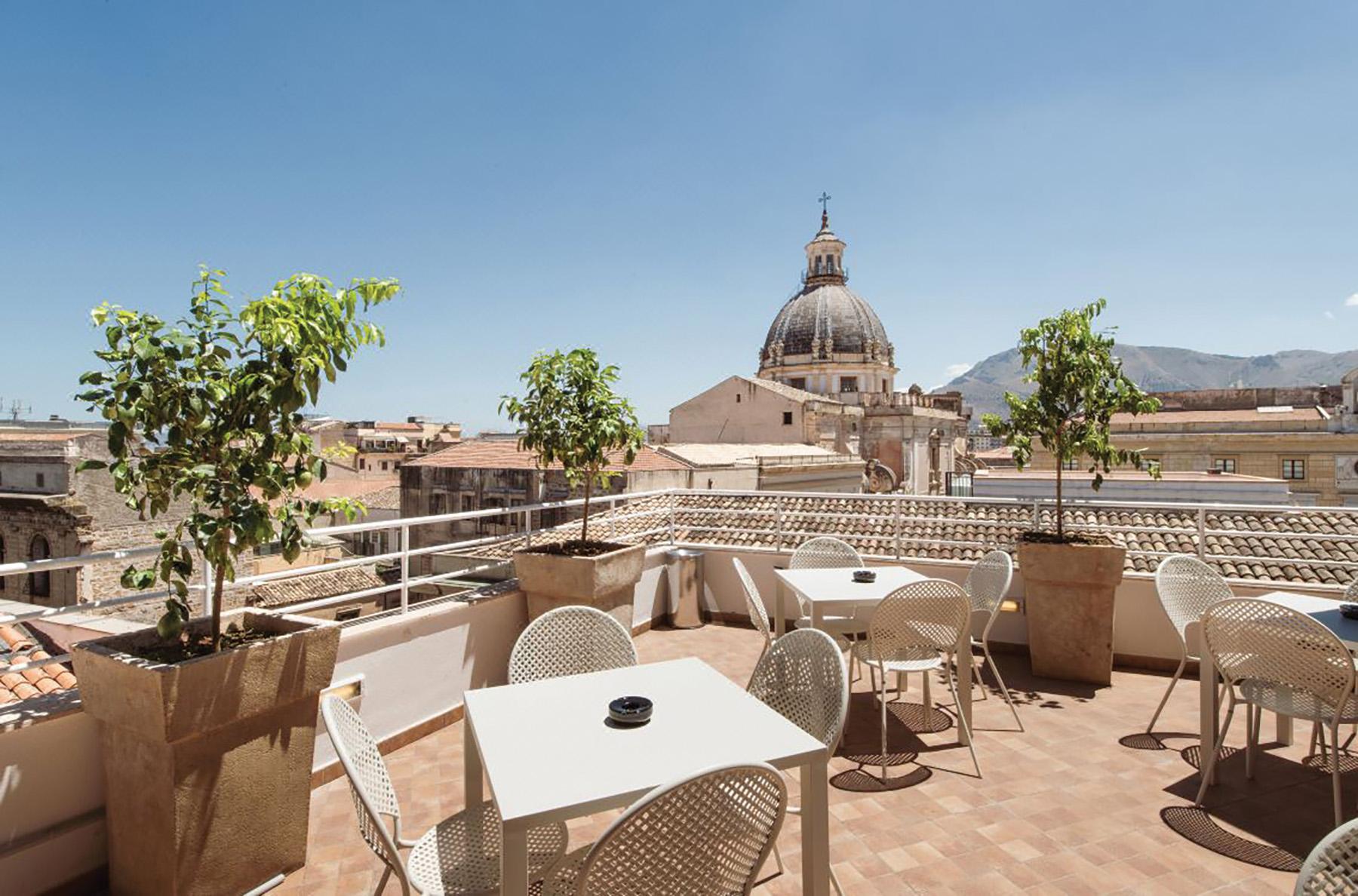 Syracusian Christian Hood gave up a career in sport for hospitality, opening Cinque Suites in Ortigia in 2016. He personally greets his guests and is obviously proud of his hotel, "I love living here," he says. "I've always been fascinated by the city and its people, and opening Cinque Suites was a dream."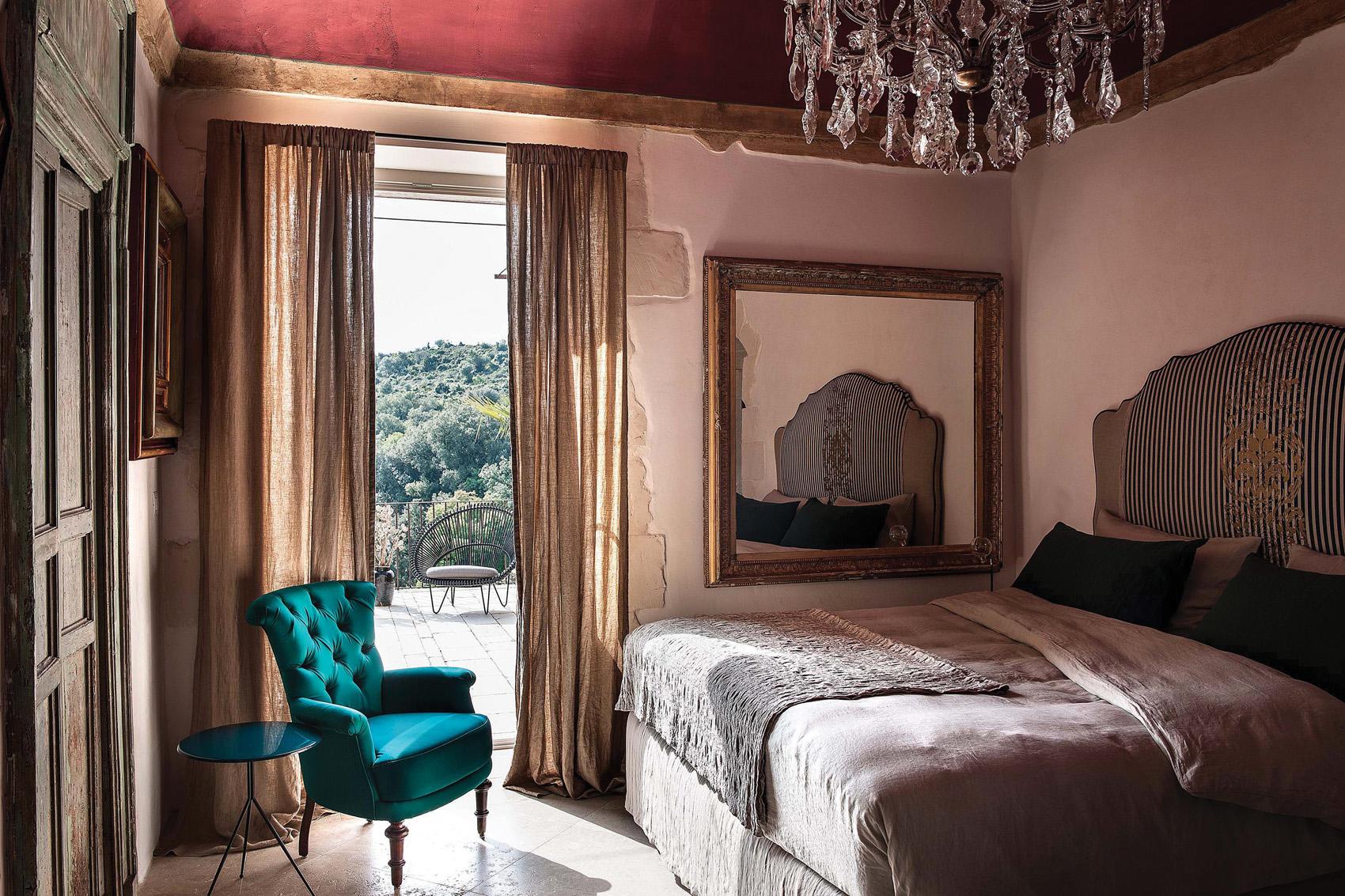 In Noto, Dimora delle Balze is a rural retreat set in a 19th-century masseria (country house) that has been lovingly restored by the owner, Elena Lops, with the help of Italian designers Draga Obradovic and Stefano Guidotti. It's furnished with an eclectic mix of art and design pieces, with 11 rooms, most of which have terraces overlooking the 60-acre estate's gardens and citrus groves.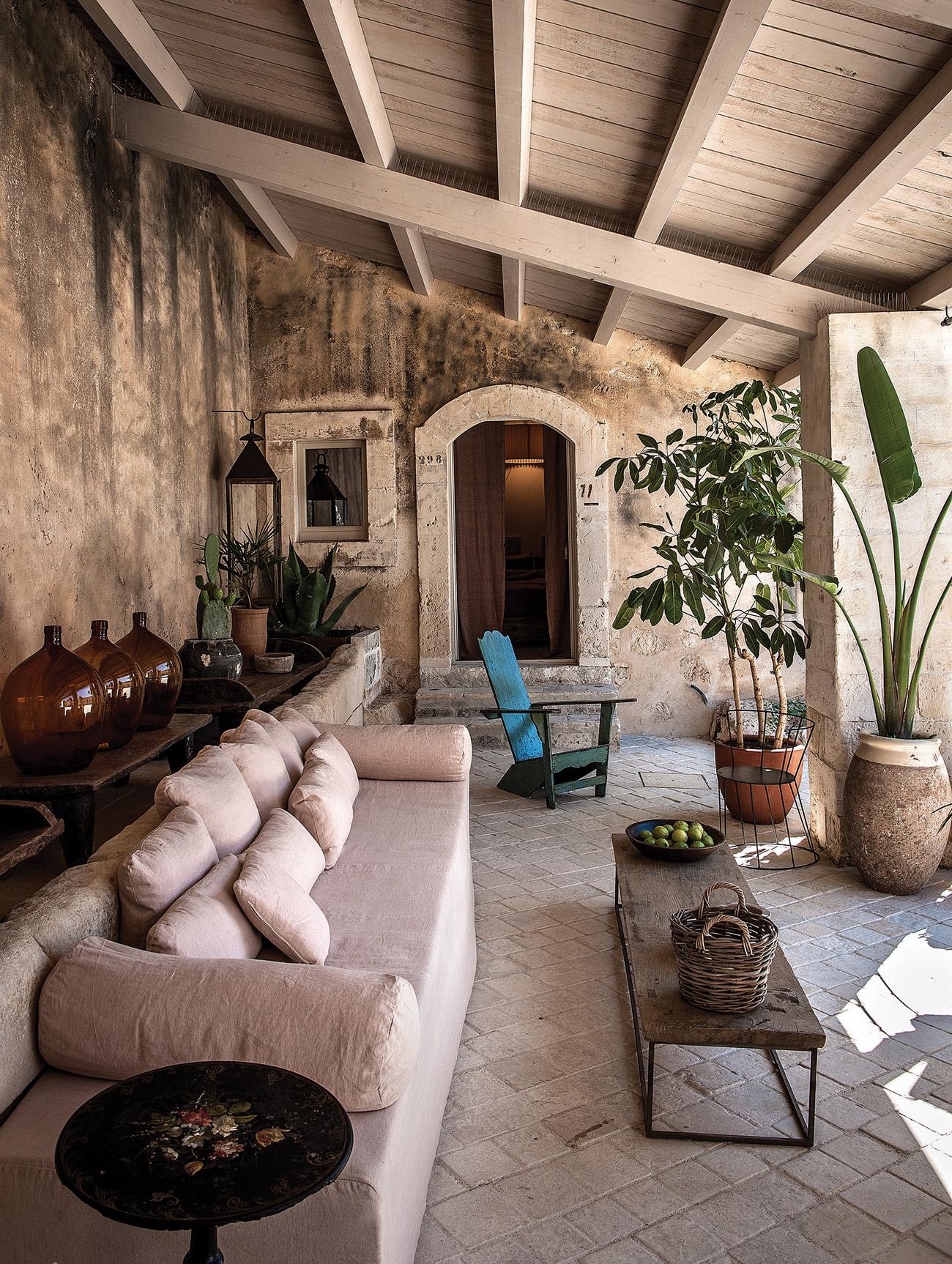 SEE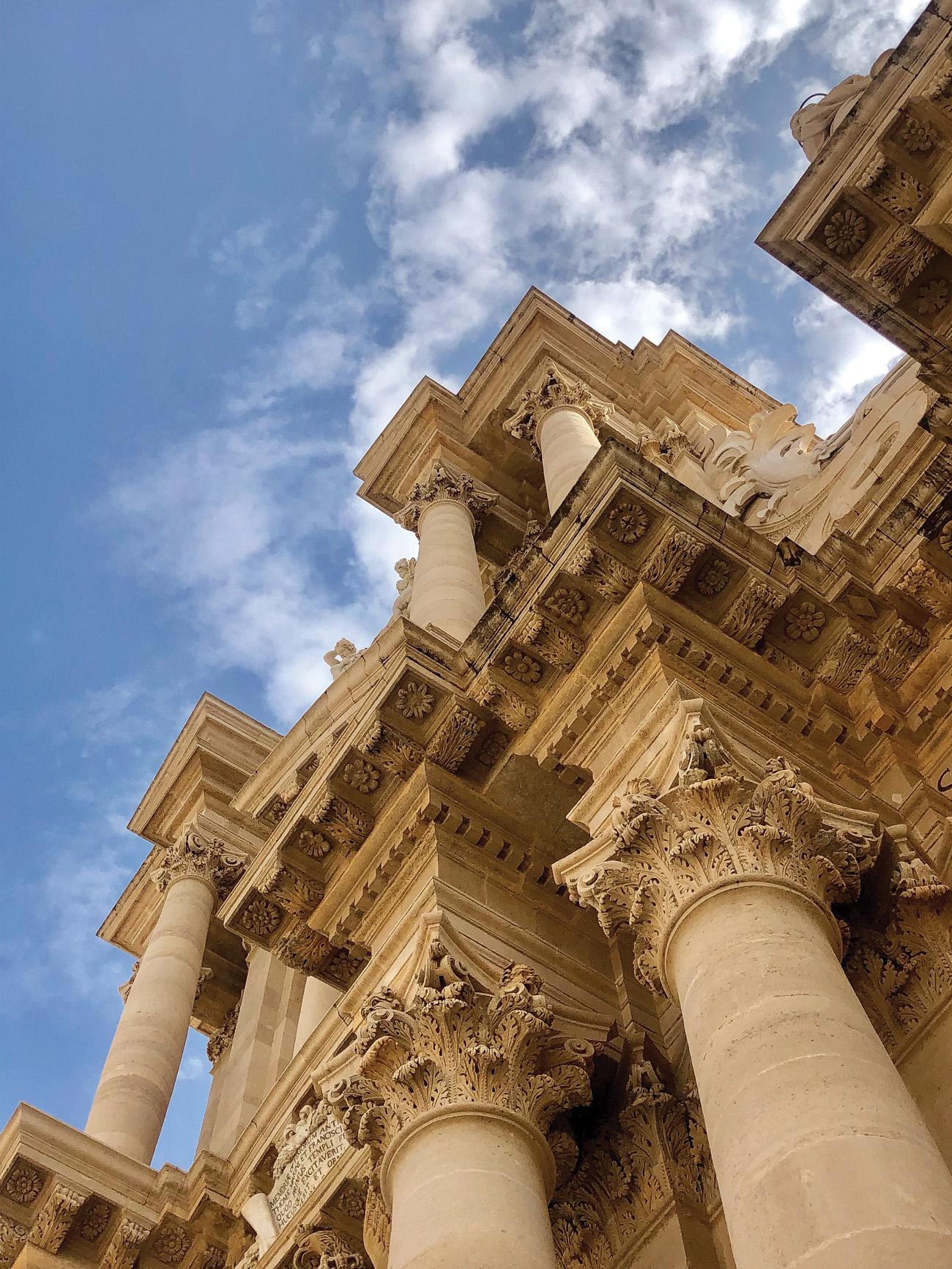 Begin your journey in Palermo, Sicily's capital, where history and contemporary culture meet. The city sits in the Gulf of Palermo at the foot of Monte Pellegrino, and the capital overflows with Renaissance-era palaces and churches. Having earned Unesco World Heritage status in 2015 and named the "Italian Cultural Capital" in 2018, there's a discernible energy here. It's easy to navigate, too – two straight, perpendicular roads divide everything into four quarters, with the Quattro Canti in its centre. The nearby baroque church of Santa Caterina has recently reopened after a decade-long renovation, with incredible views over the city from the rooftop and a lovely pasticceria selling delicious old-fashioned sweets made by the nuns.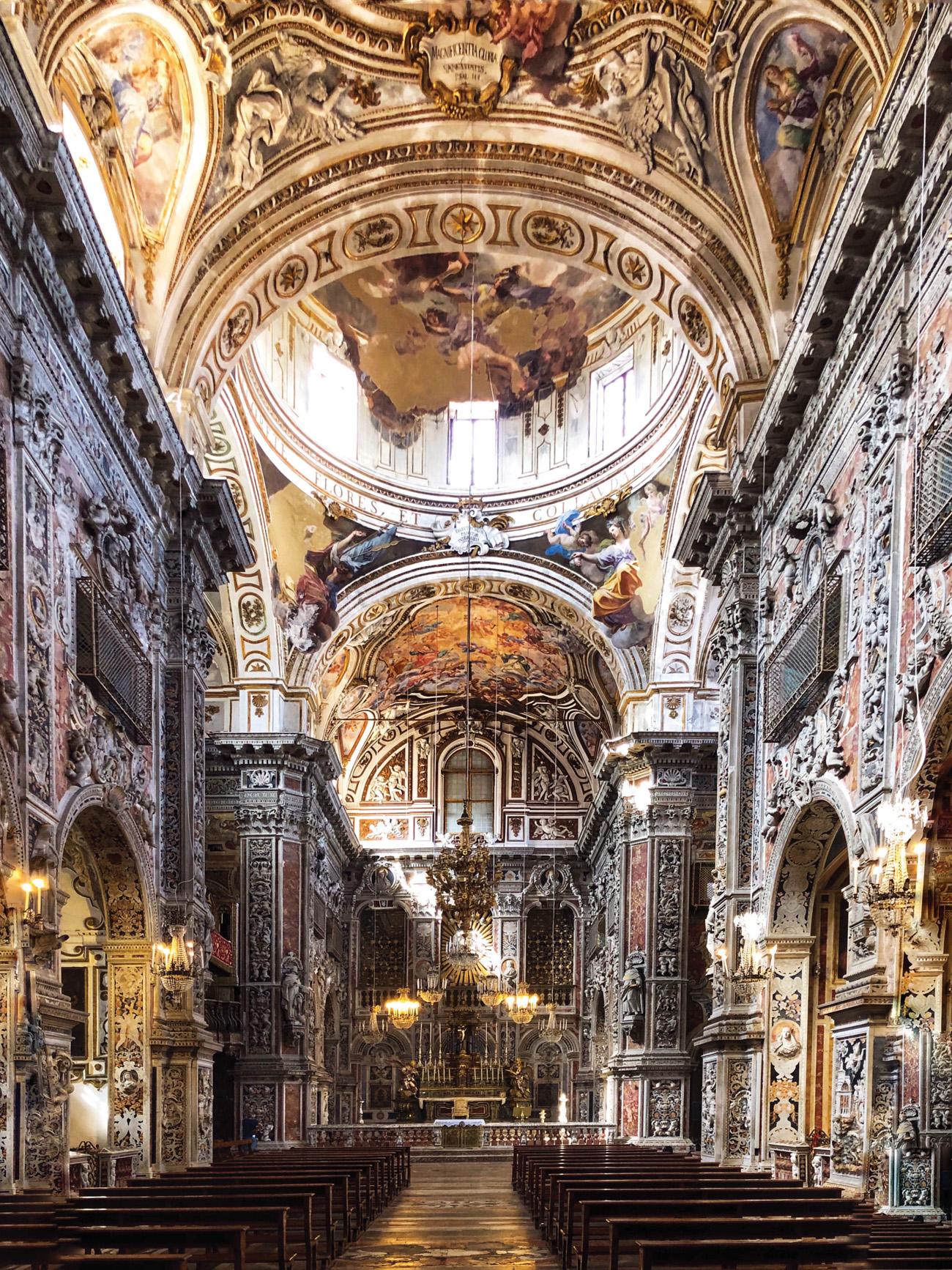 For centuries, Syracuse was the most important Greek colony in Sicily, described by Cicero as "the greatest Greek city and the most beautiful of them all". But the ancient towns in the southeast – Caltagirone, Militello Val di Catania, Catania, Modica, Noto, Palazzolo Acreide, Ragusa and Scicli – will make your heart flutter. Noto was rebuilt after the great earthquake in 1693 and its buildings are an elaboration of the baroque style of Florence, Naples and Rome, sporting grotesque masks, balconies, canted facades and visible church bells. Perched between Pachino and Noto, Marzamemi looks more like a Moroccan or Arab setting than an Italian one. Its Piazza Regina Margherita, surrounded by a cathedral and tiny houses for the fishermen, is a picturesque must-see. Wedged between mountains and the coastline is the idyllic seaside town of Cefalù, a small but gorgeous place with excellent seafood and one of the greatest Arab-Norman architectural masterpieces, Cefalù Cathedral.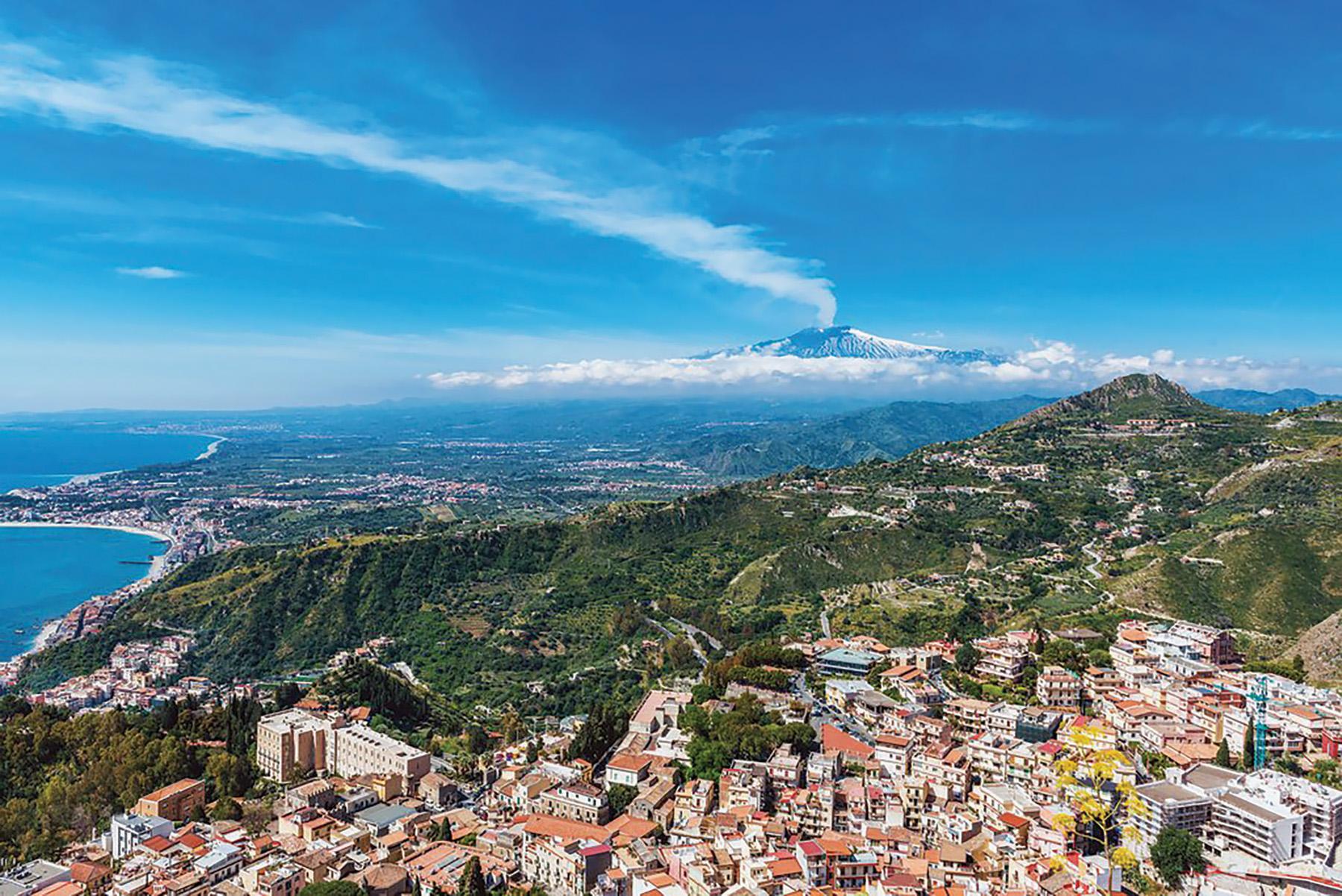 EAT AND DRINK
The sublime Sicilian food is a reflection of the land, sea and sun, and of the conquering invaders that brought with them a diverse range of culinary influences. Greeks, Romans, Arabs, and just about every European power during the Middle Ages and the Renaissance have influenced the island's culture, art, architecture and food.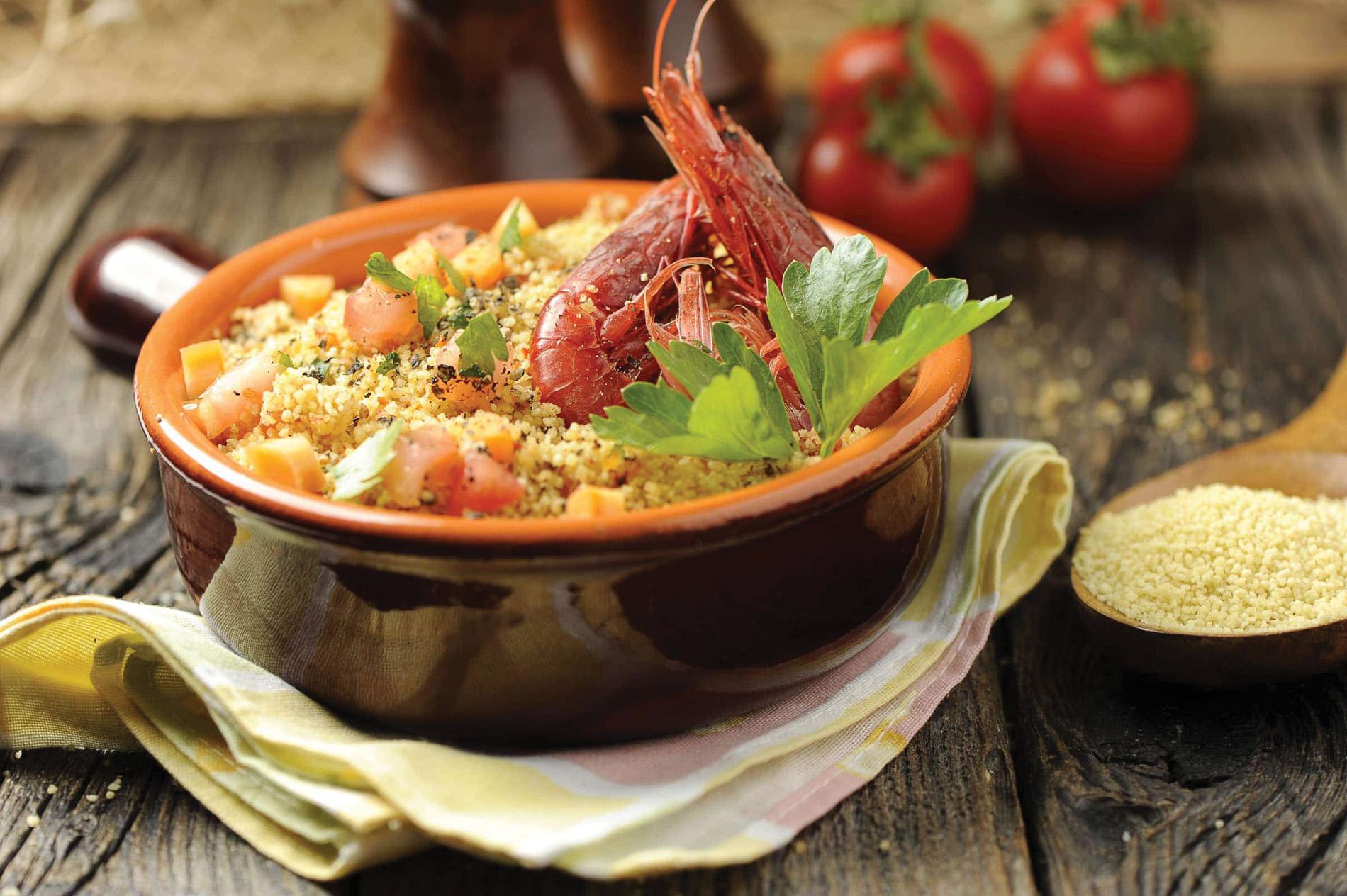 Palermo's famous La Vucciria market is the place to eat the freshest sweet raw red prawns, a speciality here. Select yours from the market fish stalls and they'll be served in the nearby street cafes. Bisso Bistrot at Liberia Dante, a former bookstore, is a must for dinner. Fun, busy and noisy, it feels authentic, and serves fantastic food and local wines.
Only a few minutes' drive from the city you'll find the fishing village of Sferracavallo, where you can eat the most unctuous sea-urchin spaghetti. The charming resort of Mondello lies only 8km away, where wealthy Palermitani came in the 1920s and built elegant weekend villas. Seasonal street food and gourmet eateries line the beach and the streets of a former fishermen's village, Mondello Paese.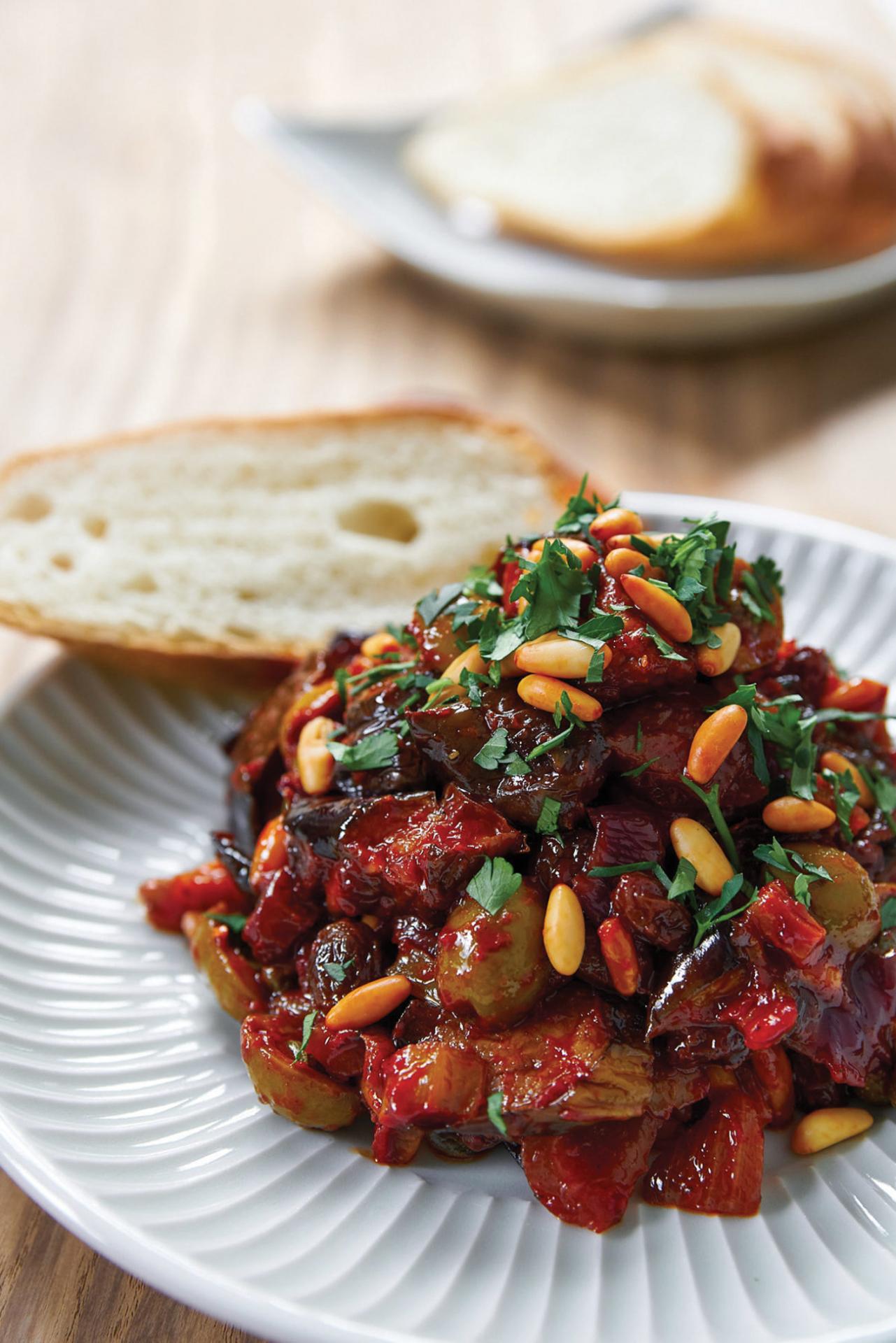 In Ortigia, the Piazza del Duomo glows in the warm evening sunlight, beckoning you to sit in one of the cafes sipping an Aperol Spritz surrounded by surreal views, animated conversation and the obligatory accordion in the background. Designer Draga Obradovic's favourite places in Noto include Bistro Manna and Seven Rooms Villadorata, while Christian Hood's hotspot in Syracuse is Ostaria, a restaurant opened by two friends who serve superb Sicilian food interpreted in a modern fashion.
See also: Inside Iconic Hospitality Designer Pierre-Yves Rochon's Stunning Hotels