All kitchens benefit from good organisation, high-quality materials and beautiful aesthetics. Japanese brand, LIXIL Sunwave combines these qualities with considered ergonomics that minimise physical strain and maximise kitchen space.
Like all LIXIL Sunwave products, the Richelle SI series is built with an environmentally aware approach, and carries an F ☆and 4VOC Standard Conformity.
Efficiency is key to Richelle SI. The 20 Degree Pocket Drawer provides this with a door that reclines open to reveal a spacious interior replete with a double-decker design and door pocket. Items can be stored vertically in the removable Assist Pocket, while the Assist Shelf increases space and lets you take things out without bending your back.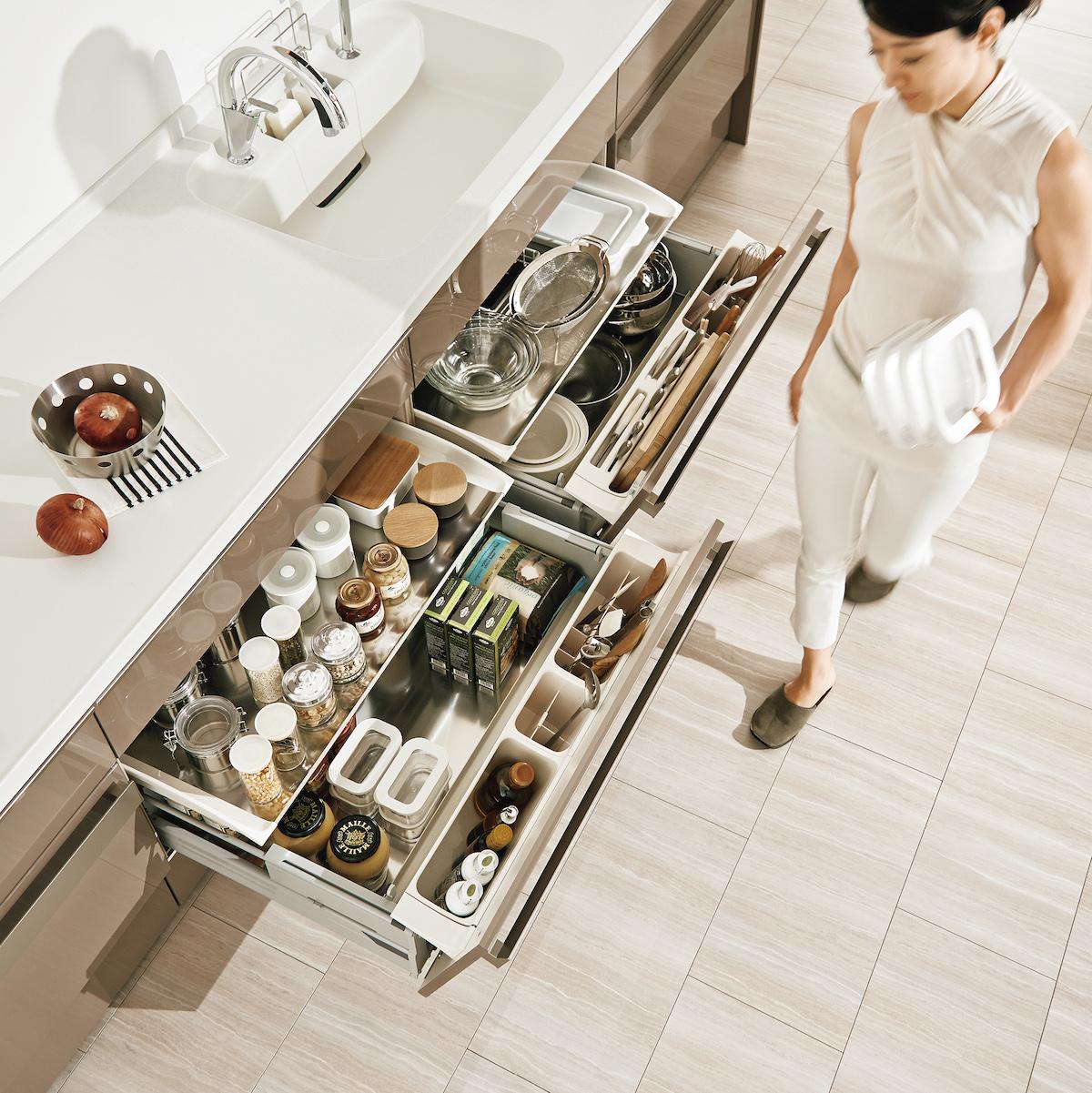 There are three types of Base Units: completely in high-quality stainless steel; wood with a stainless steel sheet on the bottom of drawers; and drawers with a melamine bottom panel. These can house the generous Base Unit Storage and double-decker Smart Trays to keep a myriad of items neatly organised.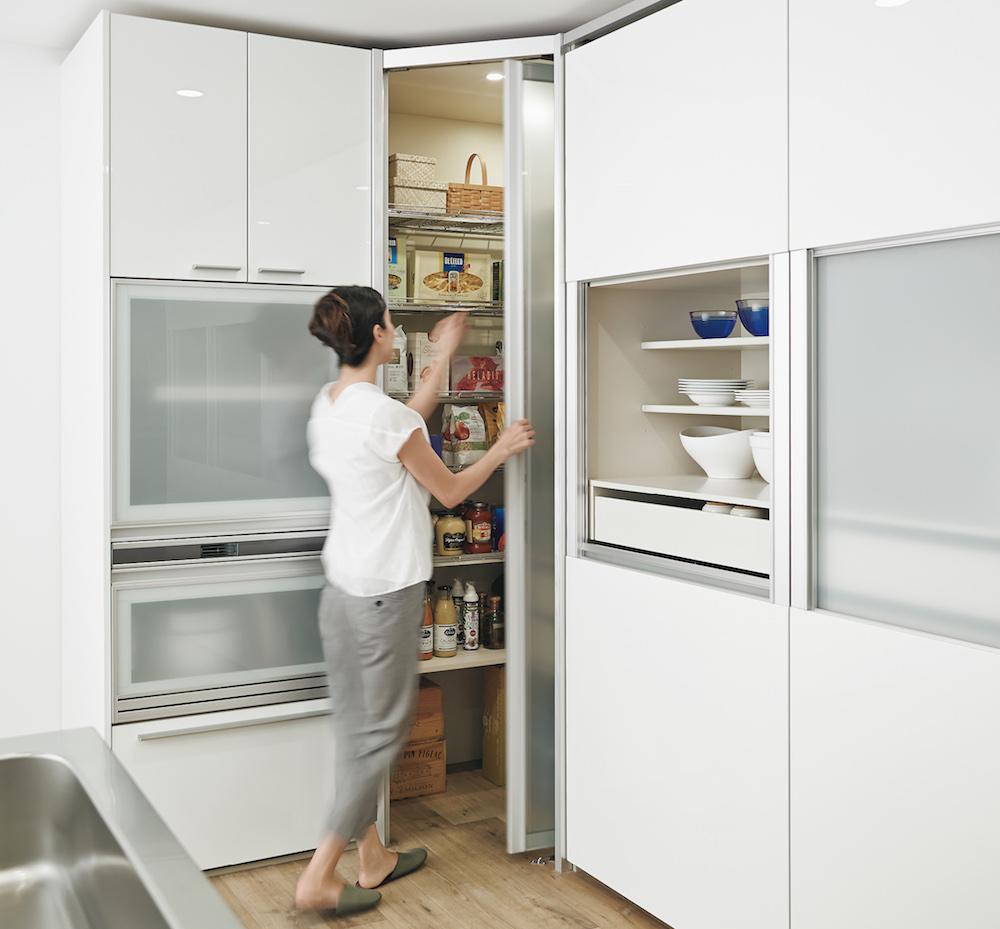 Quick Pocket and Quick Pallet keep things conveniently stored at eye-level. With the Electric Wall Unit, you simply touch a switch bar and it lowers down in front of you. The flat 2 Way Closet and Corner Closet offer innovative ways to make use of dead space and bring invaluable storage to life.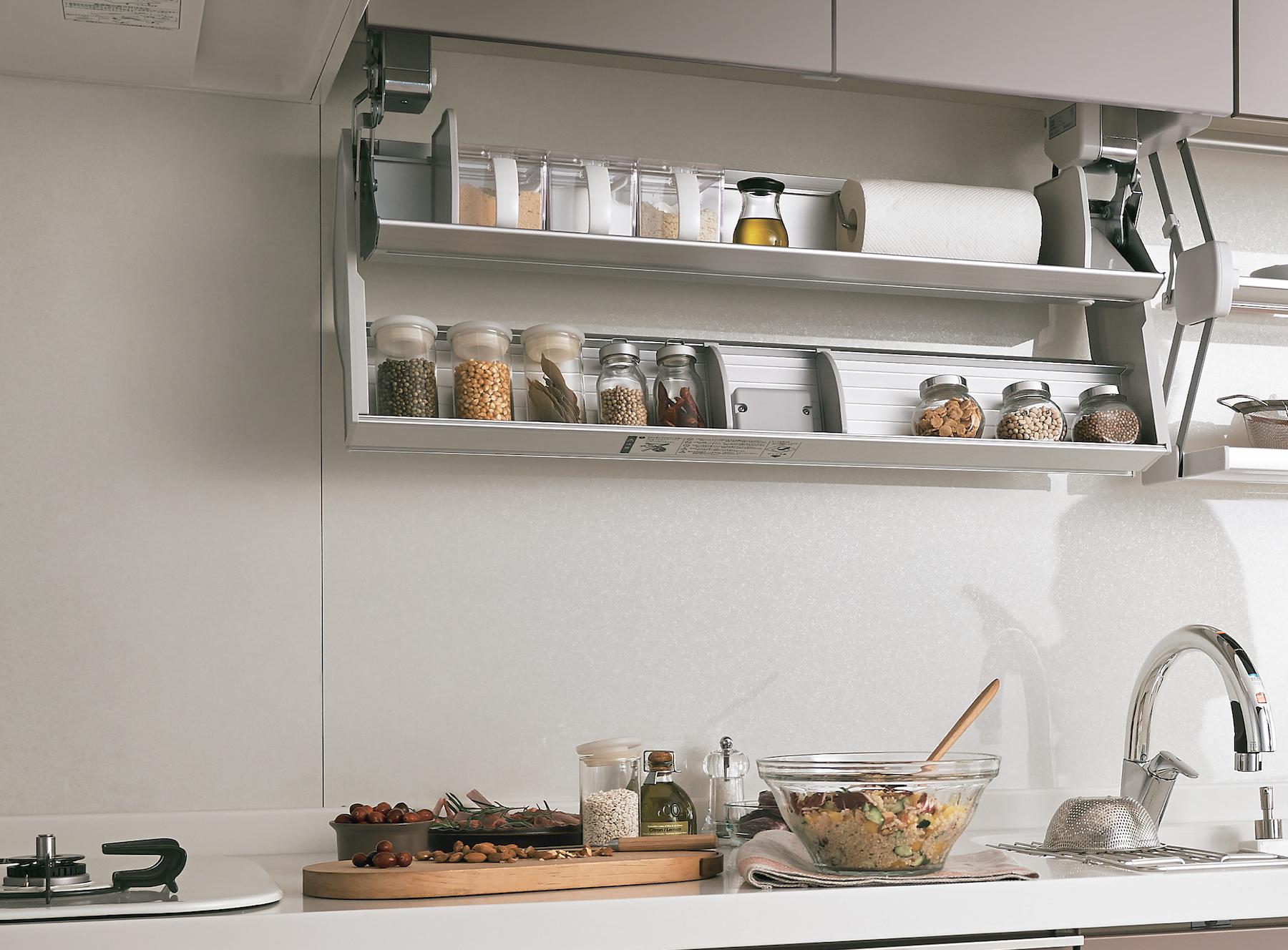 Choose from worktops in durable, stain, impact, scratch and heat resistant ceramic, hygienic stainless steel or beautiful artificial marble. Pair these with a Coated, Dot Embossed stainless steel sink – or a Double Support sink with multi-level, sliding prep areas or sloped Niagara Flow that keeps it ultra clean. Artificial marble sinks come in a range of colours.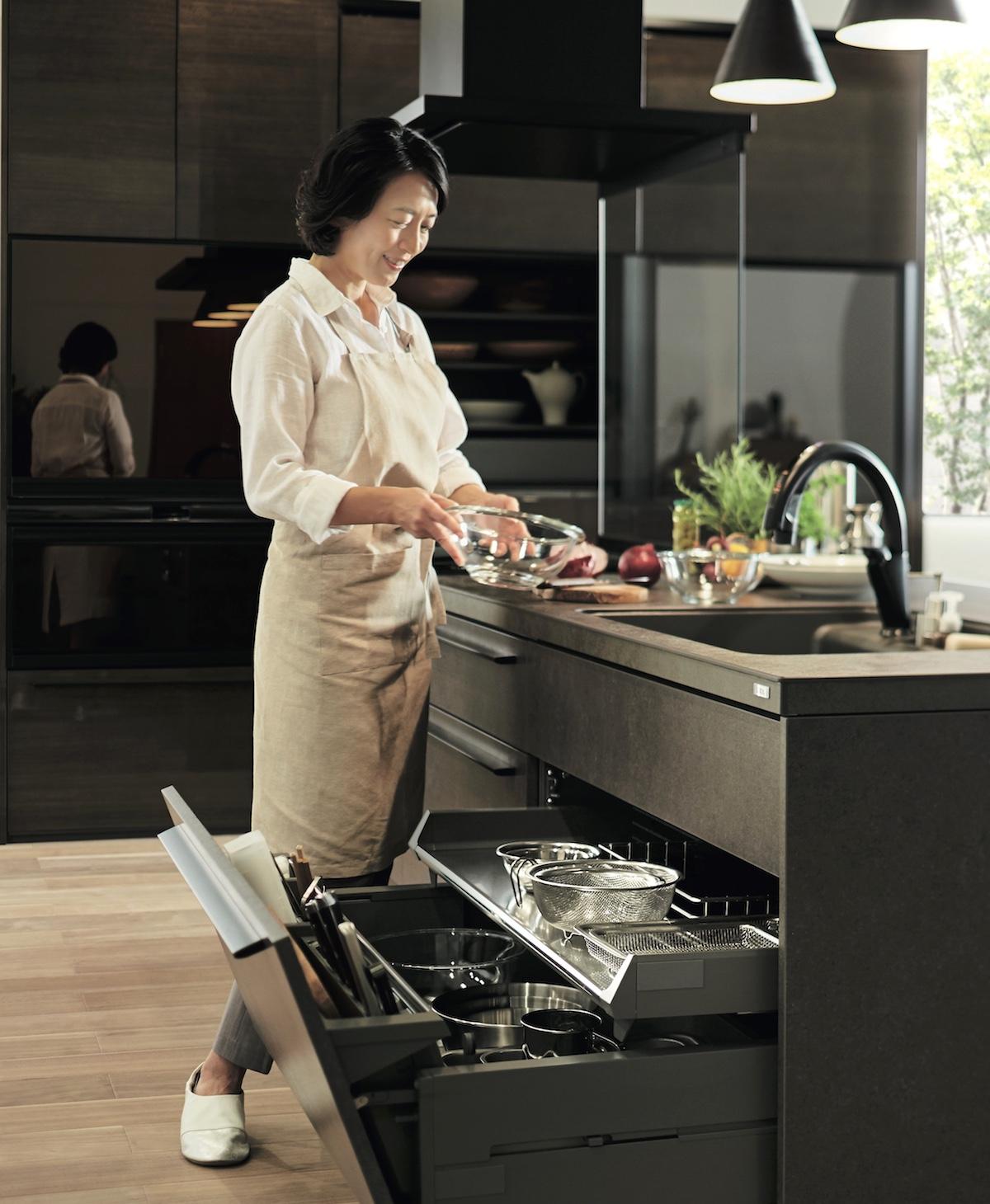 Whirlpool Sink Drains, water-saving Hands-Free and Spray Shower Faucets, and Touch-Less Water Purifiers bring additional convenience and cleanliness to the kitchen.
Find out more about LIXIL Sunwave's kitchen systems at lixil.co.jp/lineup/kitchen/richelle