How will artists, galleries and auction houses inhabit the emerging metaverse?
Meandering through the Artiverse is a surreal experience. Much like the subconscious realm between dream and reality in the film Inception, my digital avatar is thrust into an expanse of infinite space where anyone sharing the virtual world can make drastic alterations of any kind without limits. Gaze up at the sky and I see vast cosmic islands of circles resembling galaxies in the universe; jog around and I find myself in front of an architecturally eccentric VR art museum.
Built by crypto billionaire artist Allan Banford in Occupy White Walls, an art gallery building MMO (massively multiplayer online) game, the Artiverse is a metaverse under way, with a structure that can be readily replicated in other virtual platforms like Decentraland or The SandBox.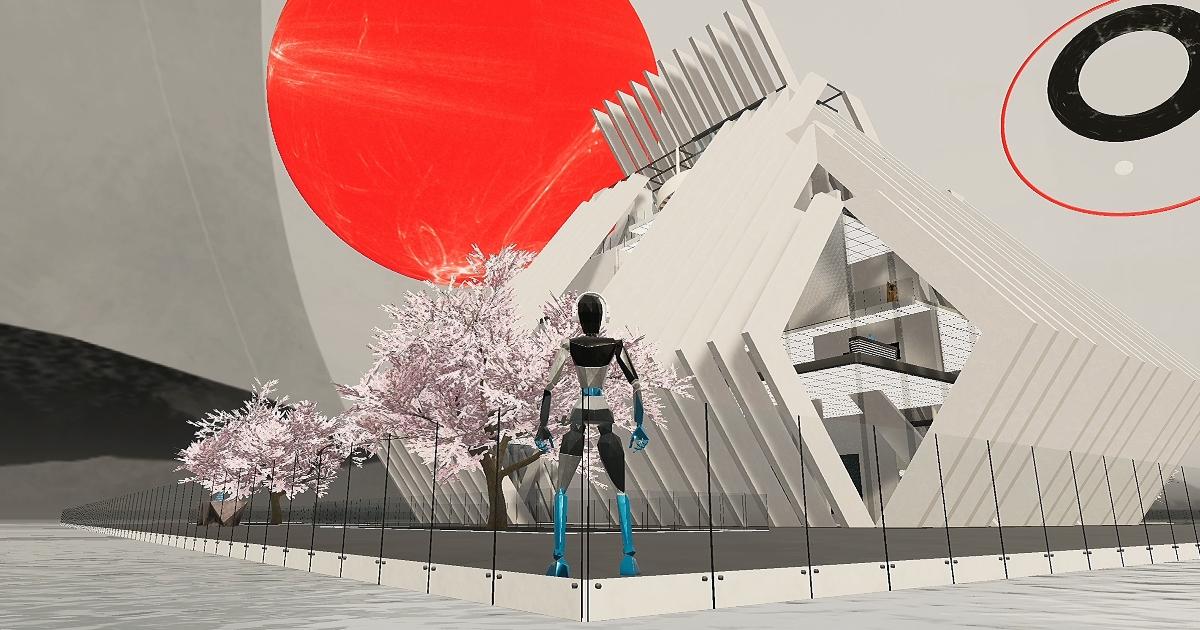 "The idea is for artists and creators to claim a virtual plot of land, build a gallery from a library of thousands of 3D architectural elements, materials and lighting effects, and then exhibit and trade art, offer services and host events – all within the virtual world of the Artiverse," Banford says.
That sums up what artists and creators do in the metaverse: build their own virtual art spaces, fill them with artworks of their choosing before opening their doors to the world. The first exhibition at the Artiverse, for instance, is Banford's own digital art series "Zentai". The game also enables artists to sell their artworks both in-game and in real life through game currency and affiliate links to private websites and profiles.
The result? Occupy White Walls is now home to an extravaganza of incredibly imaginative, surreal art spaces that could never exist in the real world. An unparalleled opportunity for the creative and enthusiastic, regardless of their economic or social status.
For Banford, liberating art in the metaverse makes a lot of sense amidst the pandemic, not least when the world is heralding the web 3.0 era – a defining factor of which is users increasingly interconnected and creating content across a decentralised network. "Metaverse allows artists to bypass gallery owners, curators and institutions to showcase their work and build a clientele based more on their talent than connections or corporate middle art man," he says.
Banford's sentiment points to an art market count heavily on dealers, collectors and auction houses who, channelling and deflecting the power of all other players, buy and sell art. And while the lofty art world in real life can be intimidating to some, virtual spaces rid of the museum facade and is shaking up the long-standing status quo. The metaverse is envisioned as a place where artists and art buffs can feel at ease, a place to admire the ingenuity of other creators and interact with the larger art community anytime, anywhere they want.
This rationale chimes well with Alison Yang, founder of Hong Kong-based game studio Sometimes Monastery, whose art-centred VR game "Forgetter" pushes the boundaries of how art can be discovered and experienced today. Players of the game enter the virtual minds of two fictional deceased artists: Wielding a vacuum cleaner and an axe, you smash up objects associated with past trauma, modelling them into pain-free renditions so they can be reused by the next generation.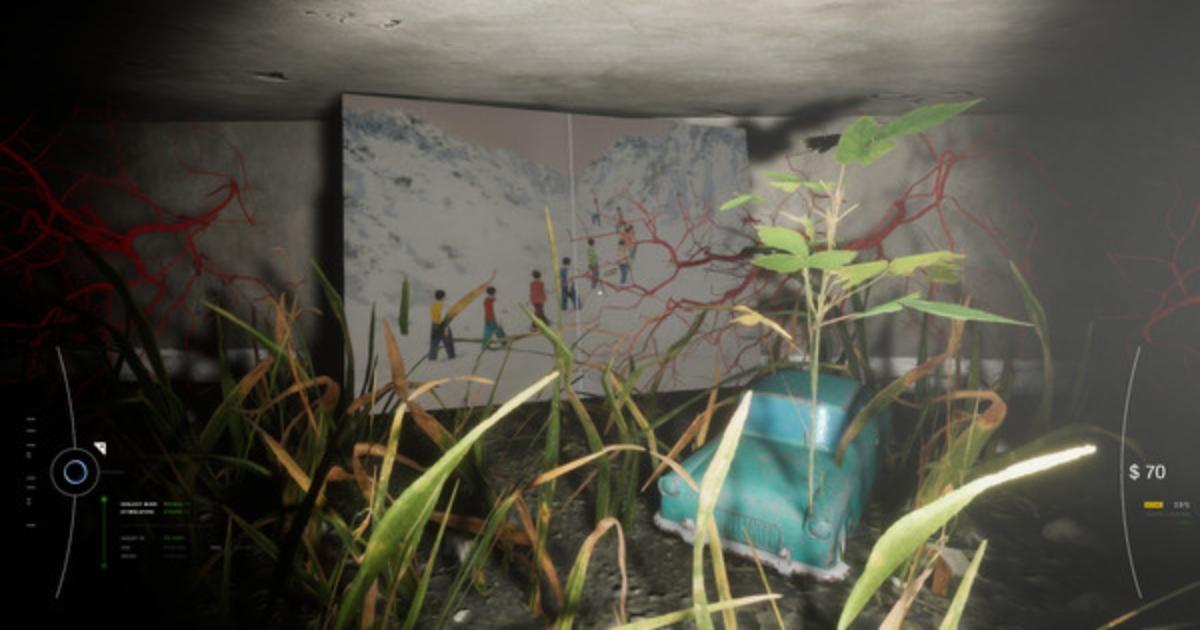 "For great artists like Van Gogh, it's the pain and the trauma that's very important in his art. If we take away the trauma and the pain, can he still create superb art? That is the question we're asking," the game's co-designer Alan Kwan tells RTHK in a documentary. "We really want people to experience what artists are experiencing in the contemporary art world."
At the heart of it is the emotional experience and a deeper level of storytelling rarely seen in mainstream video games. The idea came about when Yang met the Parisian art collectors Sylvain and Dominique Lévy at an art game show in Shenzhen. The couple, who founded the dslcollection in 2005 featuring major works by 200 contemporary Chinese artists, has been trailblazing digital art spaces to improve access to art for wider audiences as early as 2009. "Forgetter" is their latest venture incorporating the dslcollection catalogue.
As the art world moves online during the pandemic, Yang believes merging contemporary art and technology in the alternative world is a sign of the times. "People are quarantined at home so they can't really go to museums. I think in a way, video games offer a solution to museums to access to younger or unusual demographics they couldn't access before," she says in the same documentary. "Where people were making video games for museums, we're making a video game as a museum."
Meanwhile, auction houses also jump in on the bandwagon, experimenting not just with NFT but virtual spaces to exhibit and sell art. Last December, Christie's conducted an on-chain auction taken place entirely on OpenSea, the world's largest NFT marketplace. Tapping into the platform's existing technical infrastructure, collectors browse and purchase Christie's-curated NFTs minted on the Ethereum blockchain.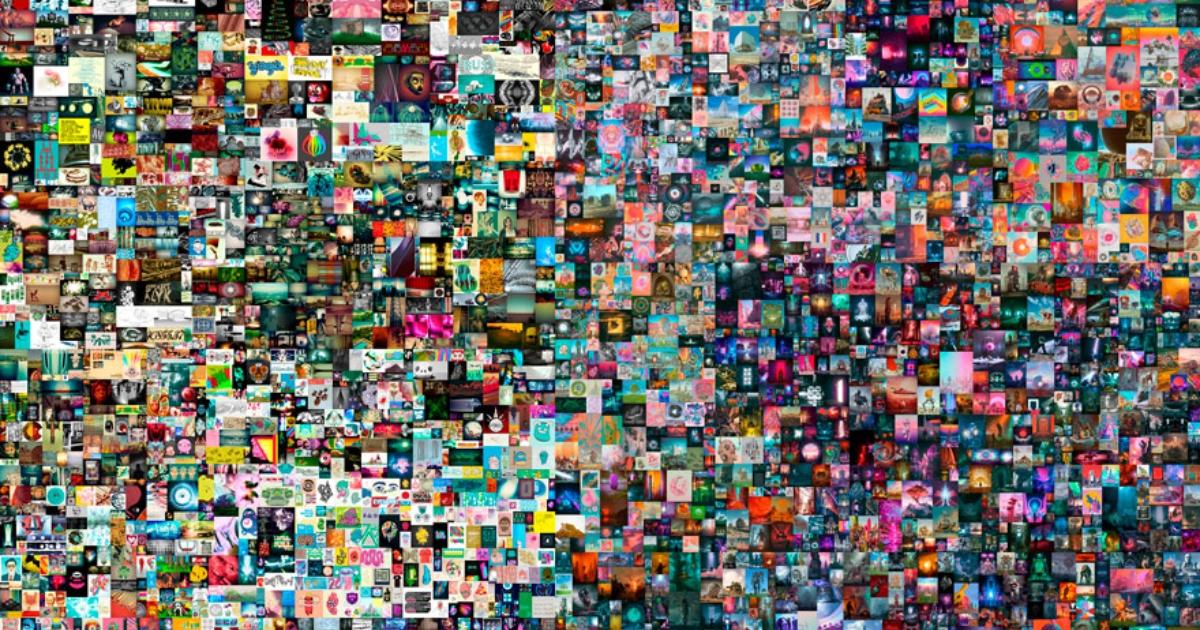 Noah Davis, Christie's head of digital art and online sales, is bullish on the current NFT boom. "Before NFT and blockchain technology, it was impossible to assign value to works of purely digital means. Now we can trace provenance, exhibition history and the authenticity of ownership in digital art and other assets in a secure and permanent manner," he says.
Increasing ownership of digital art only adds to the appeal of virtual environments in which to view, share and trade them. Davis observes that "many of our collectors display their NFT collections on the virtual walls of their OnCyber galleries or on the premises of their Decentraland estates."
"I can easily imagine a future where what we used to refer to as 'online auction' is being held in a metaverse auction house, where the bidding more or less mirrors what happens in our saleroom in real life," he adds.
That the art world is expanding and starting to spin faster in the convergence of physical and virtual universe brings with it an increasingly blurred meaning of the term "artist".
"Metaverse has opened new doors for creativity, not just for those creating visuals," Banford says, "The coders, content creators, 3D illustrators, flow planers, developers, computer engineers and every single person involved in the complex process of making these virtual worlds a reality are artists in their own right."
The new world of art is on the move.