Red5 Studio's "Frozen the Heritage" creatively turns an old house into a modern coffee shop with an igloo theme that keeps the building and its history "frozen".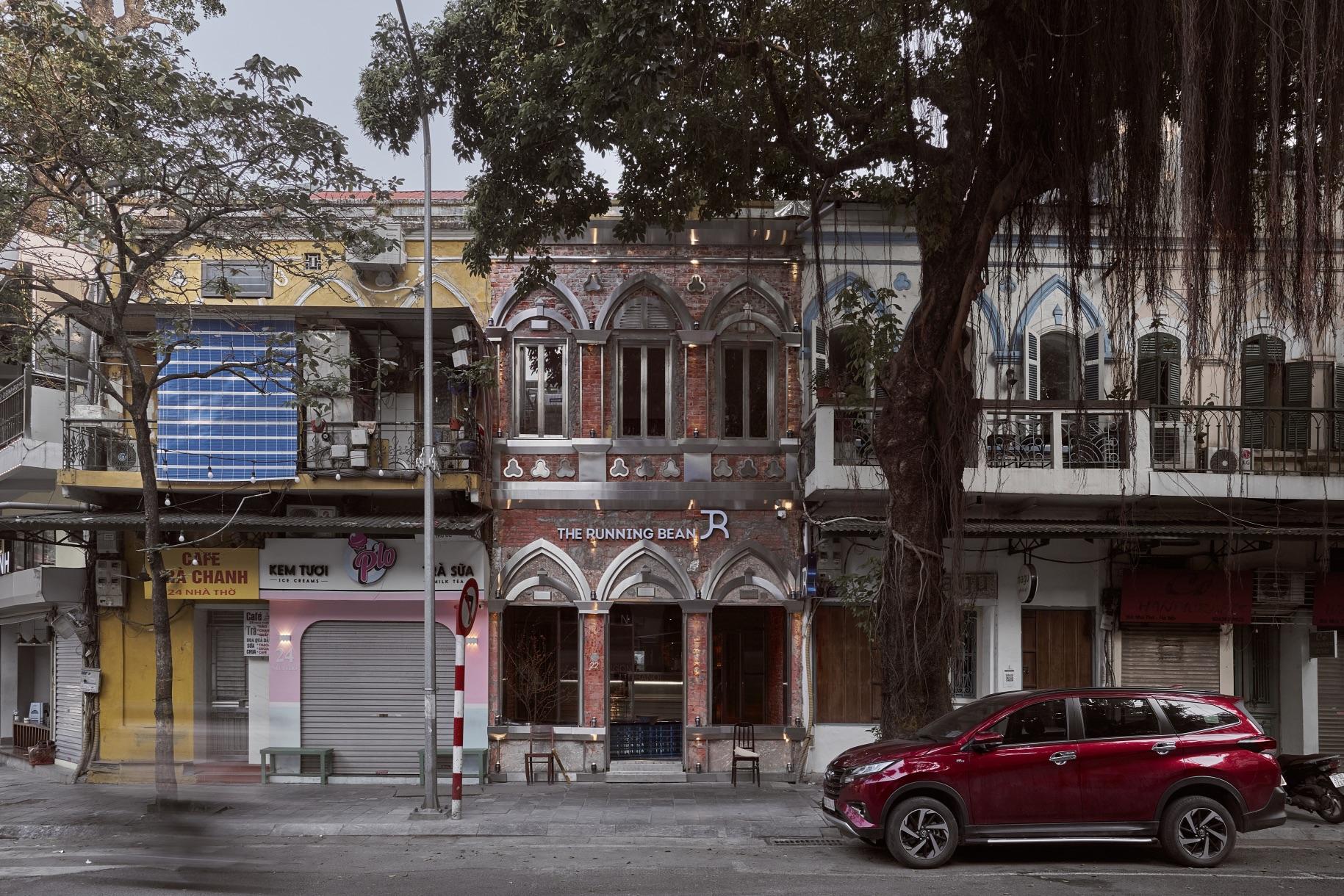 Collaborating with Inn Saigon, which hosts The Running Bean café chain, the well-known coffee house headed to the heart of Hanoi, Vietnam – Hoan Kiem District – to find the perfect venue. They chose this ancient abode to turn into a destination for coffee enthusiasts.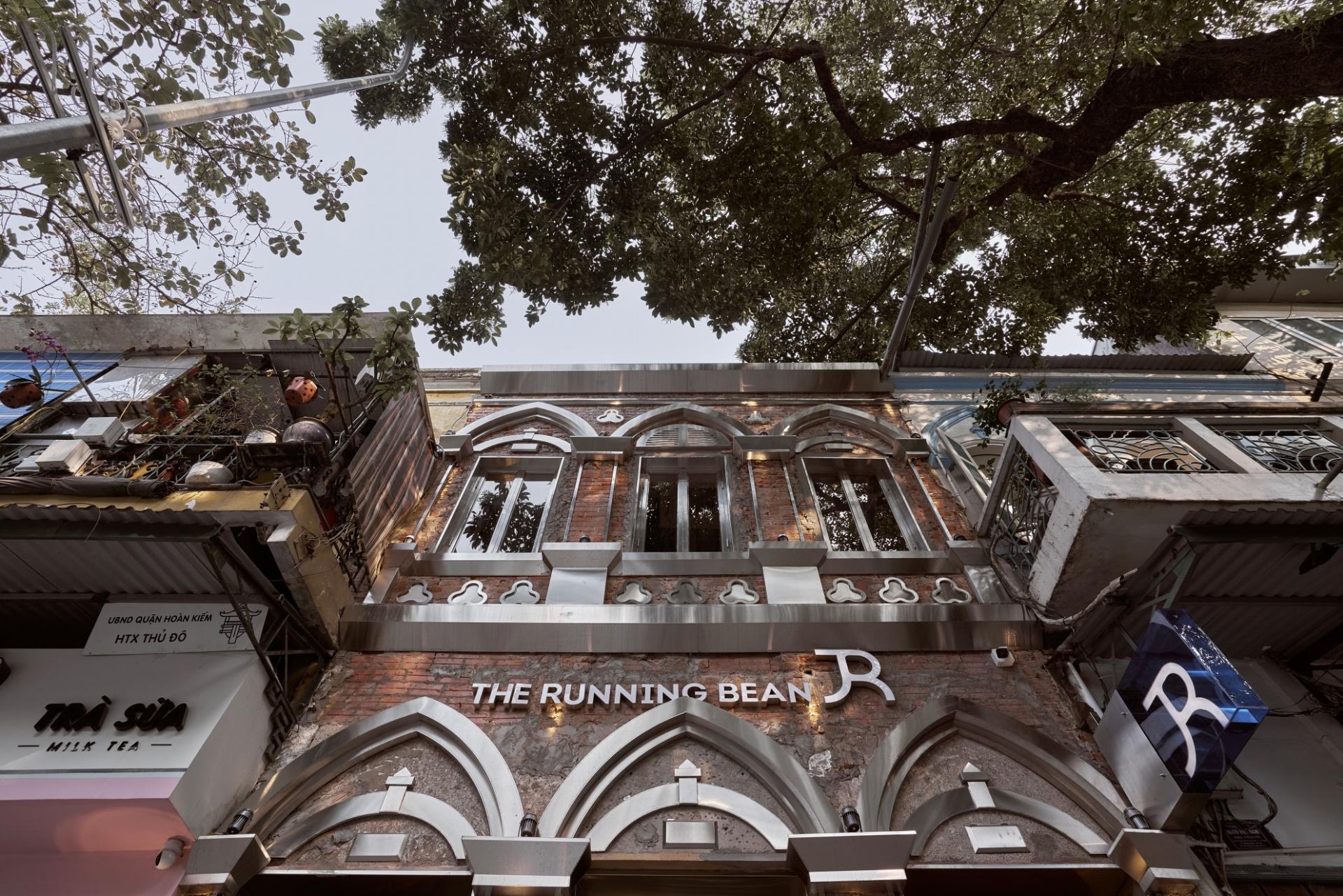 The building has been through several businesses, so its original design was not conserved. Red5 Studio kept everything literally and figuratively "frozen" to preserve the building's legacy. Red5 Studio stripped the old mortar layer of the ancient house but kept its old brick facade. Stainless steel edges wrap the Gothic building for an infusion of contemporary style. Inside, animated icebergs created with square cubes, slanted glass and blue lights cover every corner.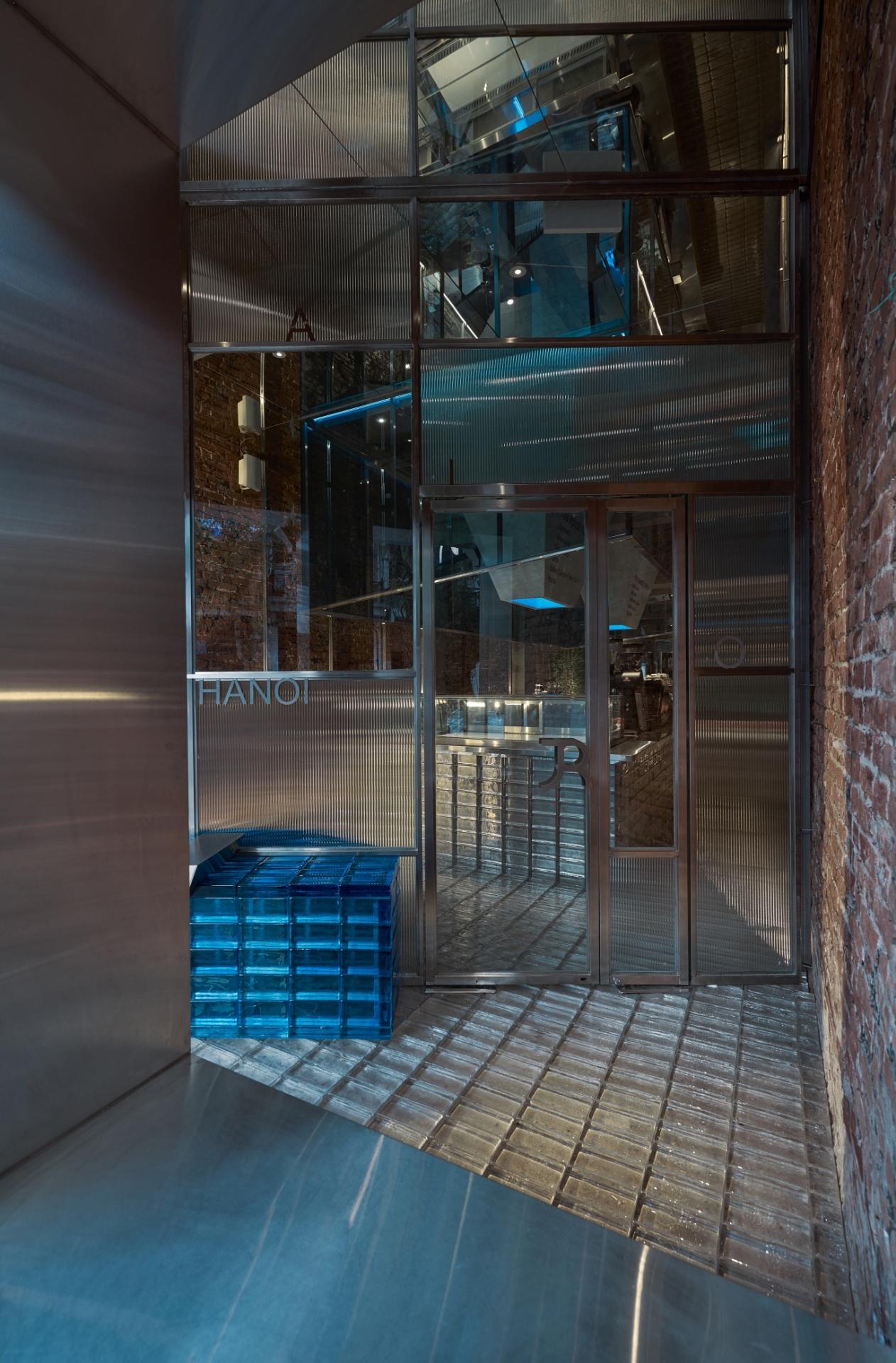 To recreate the feeling of walking into an iceberg, Red5 Studio pushed back the main entrance. The studio reconfigured the doorway and covered it with transparent and translucent glass to mimic an ice igloo. The design team also created an illusion of more height by placing mirrors on the ceiling.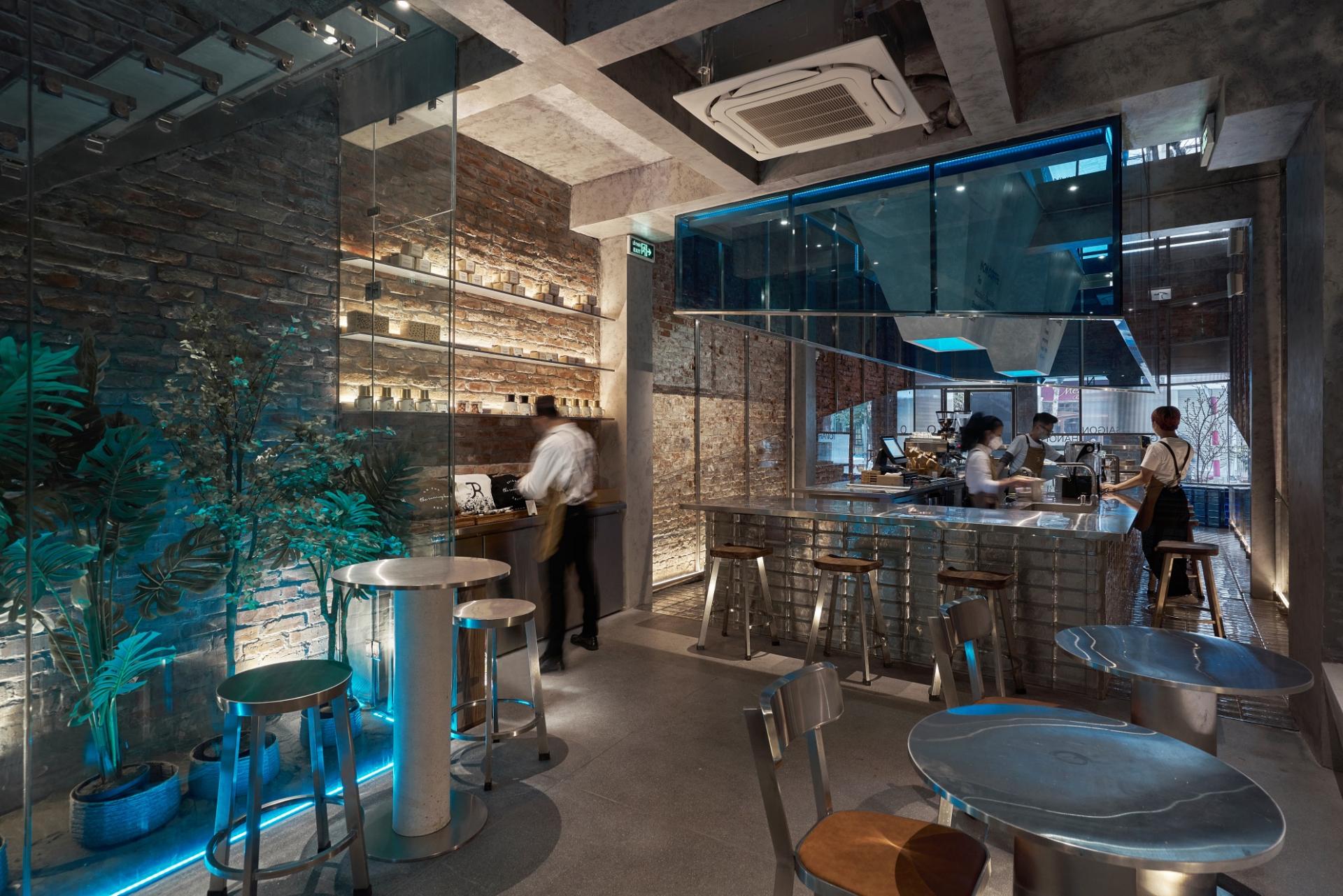 An open coffee counter made with transparent glass bricks and stainless steel is topped with a diagonal, rectangular block of "ice". Red5 removed the mortar layer on the sidewalls and implemented a bevelled glass cover to go with the slanted counter ceiling. Red5 finished off the walls with yellow and blue lights to further resonate with the freezing iceberg feeling.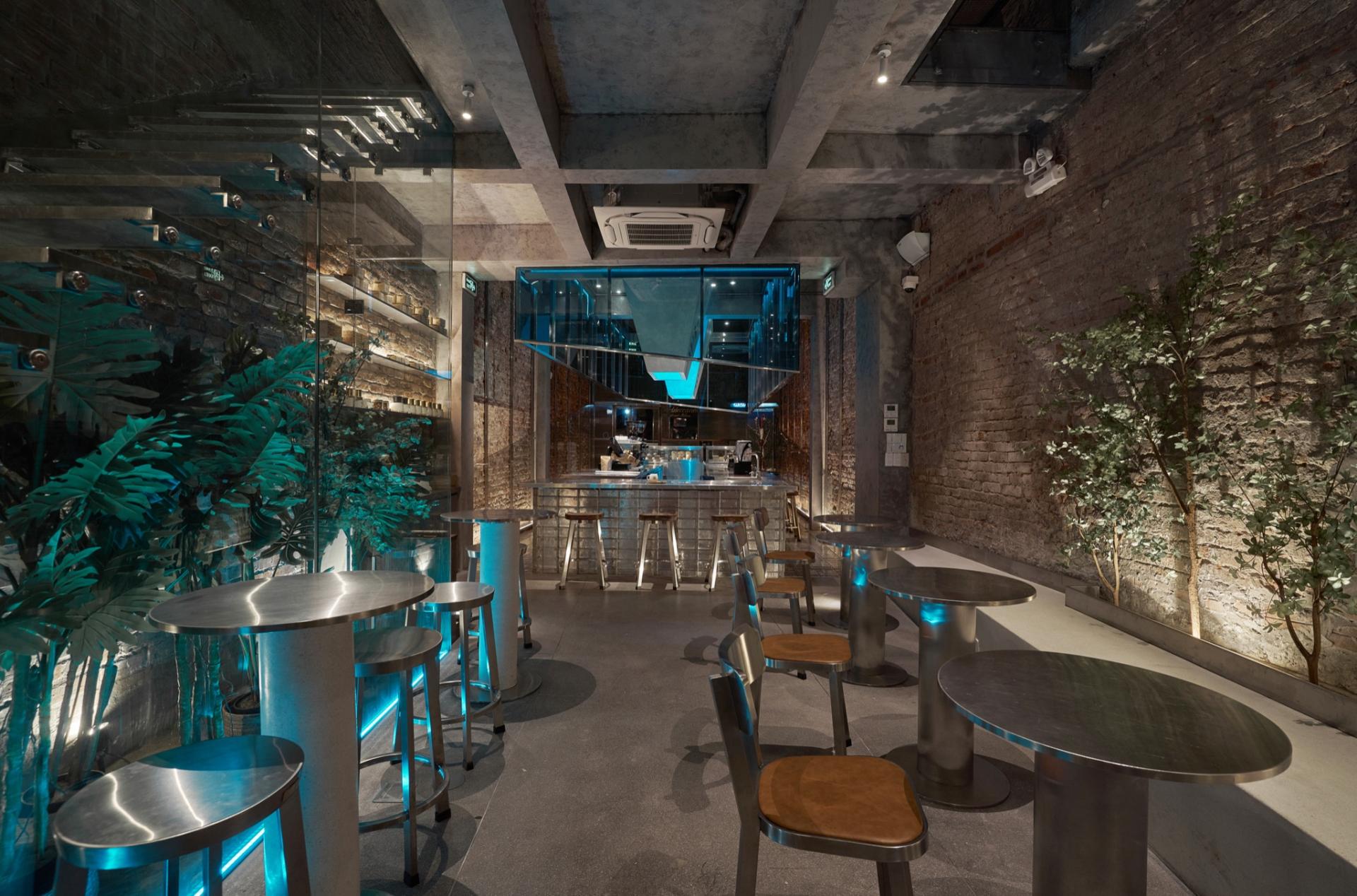 The area in the back of the first floor is designed for those who want to take a quick sip of coffee, with seating sets for two to three people. The overall furniture chosen is as a combination of stainless steel, industrial leather, terrazzo and wood.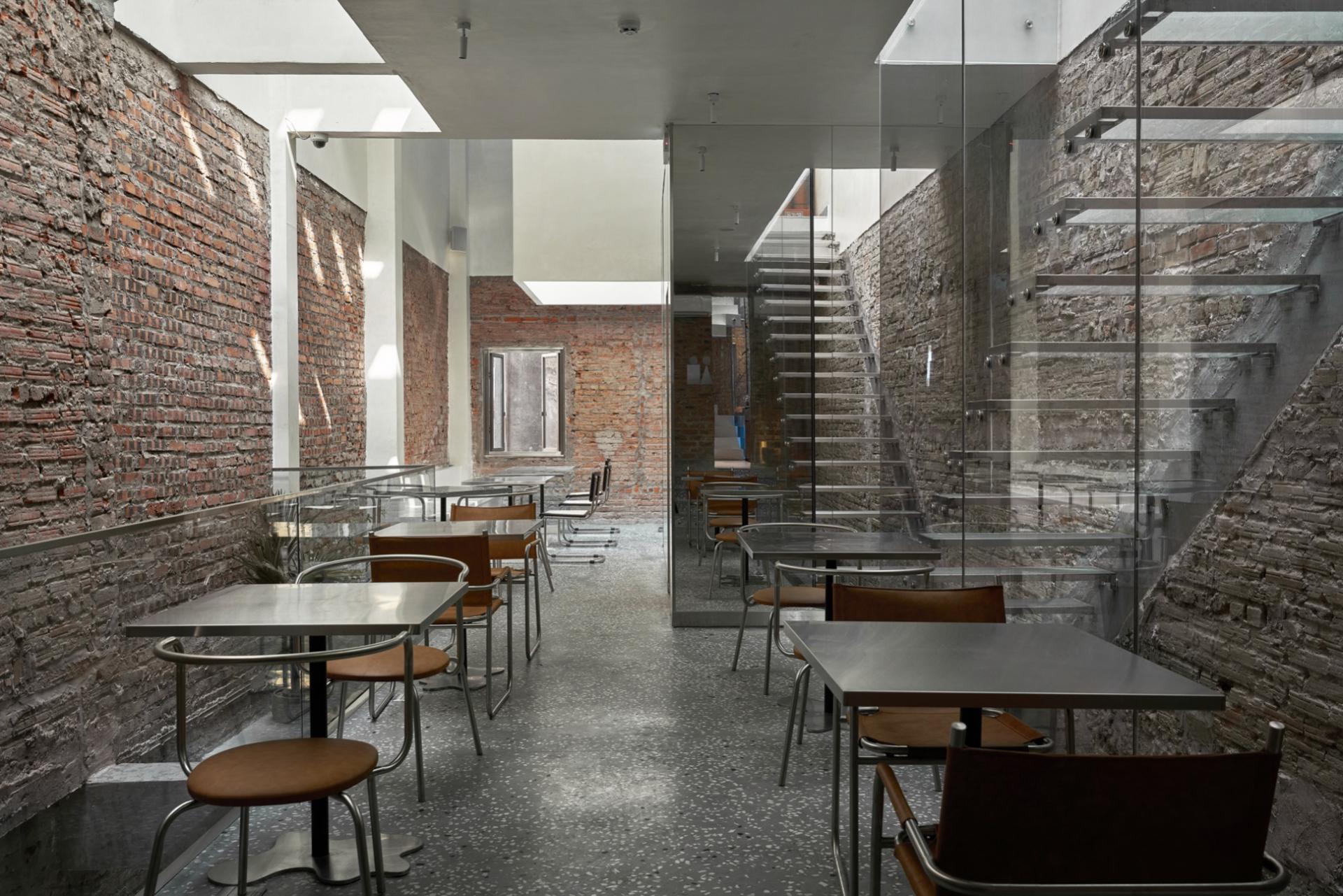 Covering the kitchen and technical room with mirror walls, the use of material once again makes the space appear bigger than it is. Responsible for providing natural light during the daytime, the atrium highlights the open ceiling and creates a skybox for The Running Bean. Sticking to the icebox theme, Red5 used box-shaped glass, mirrors and painted plaster decorations to achieve the effect.
To make space for more diners, Red5 changed the structure of the building from a two-storey house into a three-floor layout. The building front is almost an attic, while the back is sealed by waffle ceilings – which didn't allow much sunlight. Red5 created open blocks of natural light and mixed the old brick walls with off-white dropped ceilings. When night falls, interchanging blue-hued LED light light up the enire area.
Photo: Wuyhoang Studio