Have you ever watched the popular sci-fi film Tron? Now, imagine that film turned into a microbrewery, and you have Atomic Beer Project.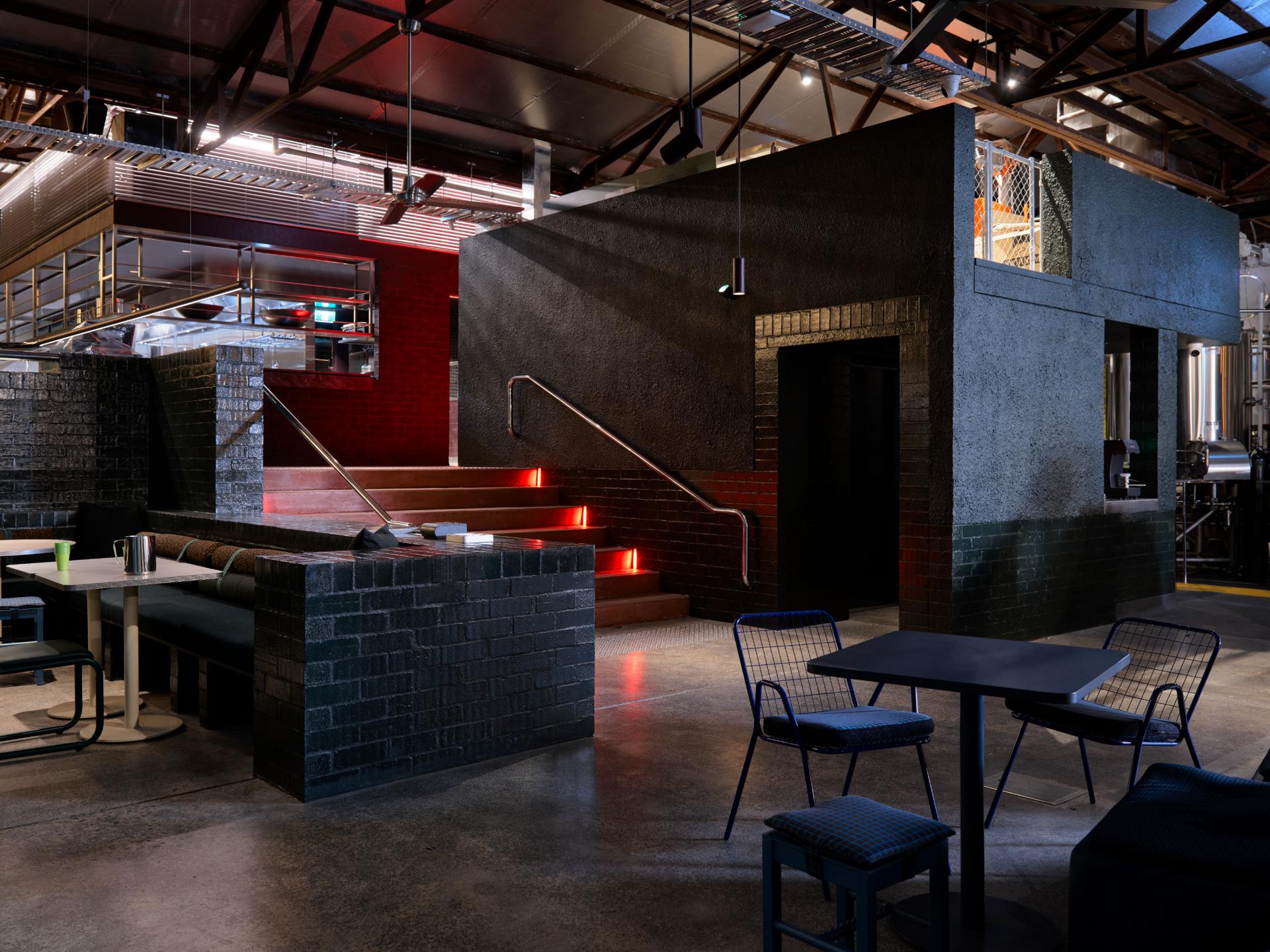 This brewpub by Gage Roads Brewing Co is located in the Sydney suburb of Redfern, a neighbourhood once notorious for its underpart activities. Sitting on Regent Street and stretching into the corner of Boundary Street, the establishment is a microbrewery, co-working space and restaurant all in one.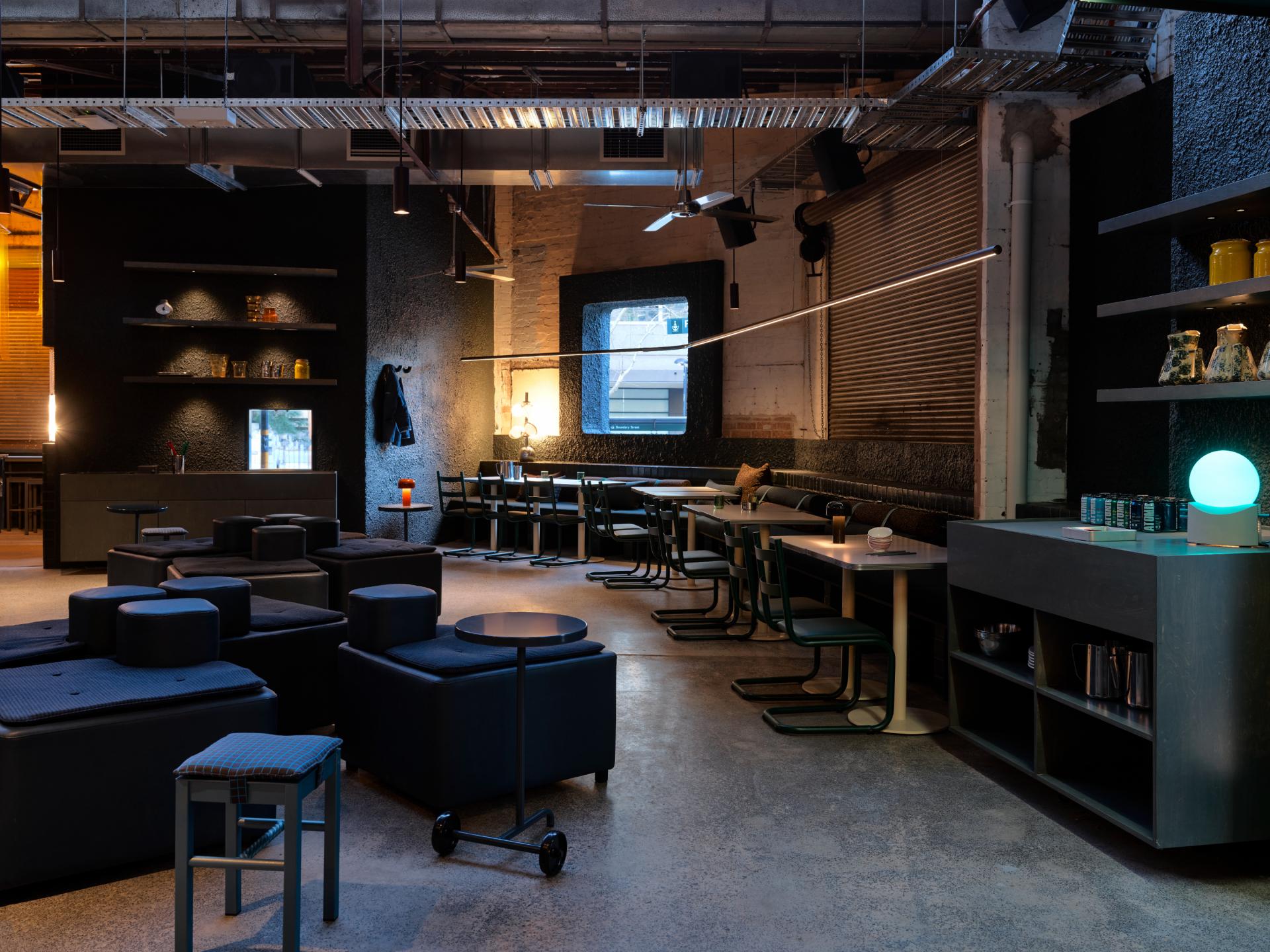 Housed inside a renovated mid-century warehouse, the diagonally sloped walls of its red brick façade allows onlookers to peek inside the warmly lit establishment, nudging you to enter. Atomic Beer Project worked with the interior design studio YSG to incorporate an industrial palette of polished concrete, stainless steel, enamel paint, rusty girders and subway tiles. The studio decorated the exposed brick walls with graffiti artwork layered in paint and stainless steel tubes.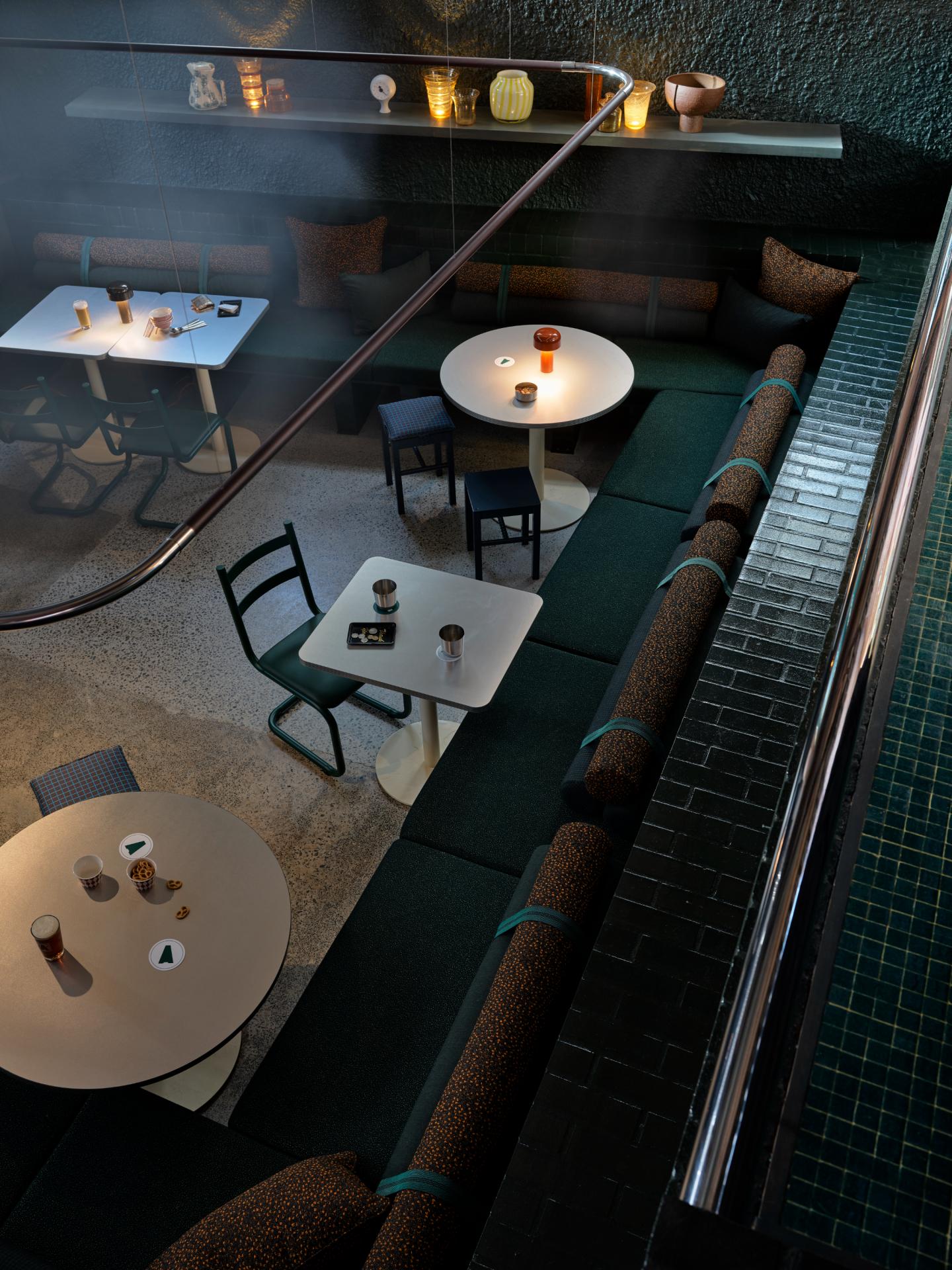 At the bar area, the nubby textured window borders and assorted walls are dipped in rich ganache obsidian paint to unify the space. A layer of epoxy is poured on top of stacked brickwork to polish its host like a shiny beer bottle.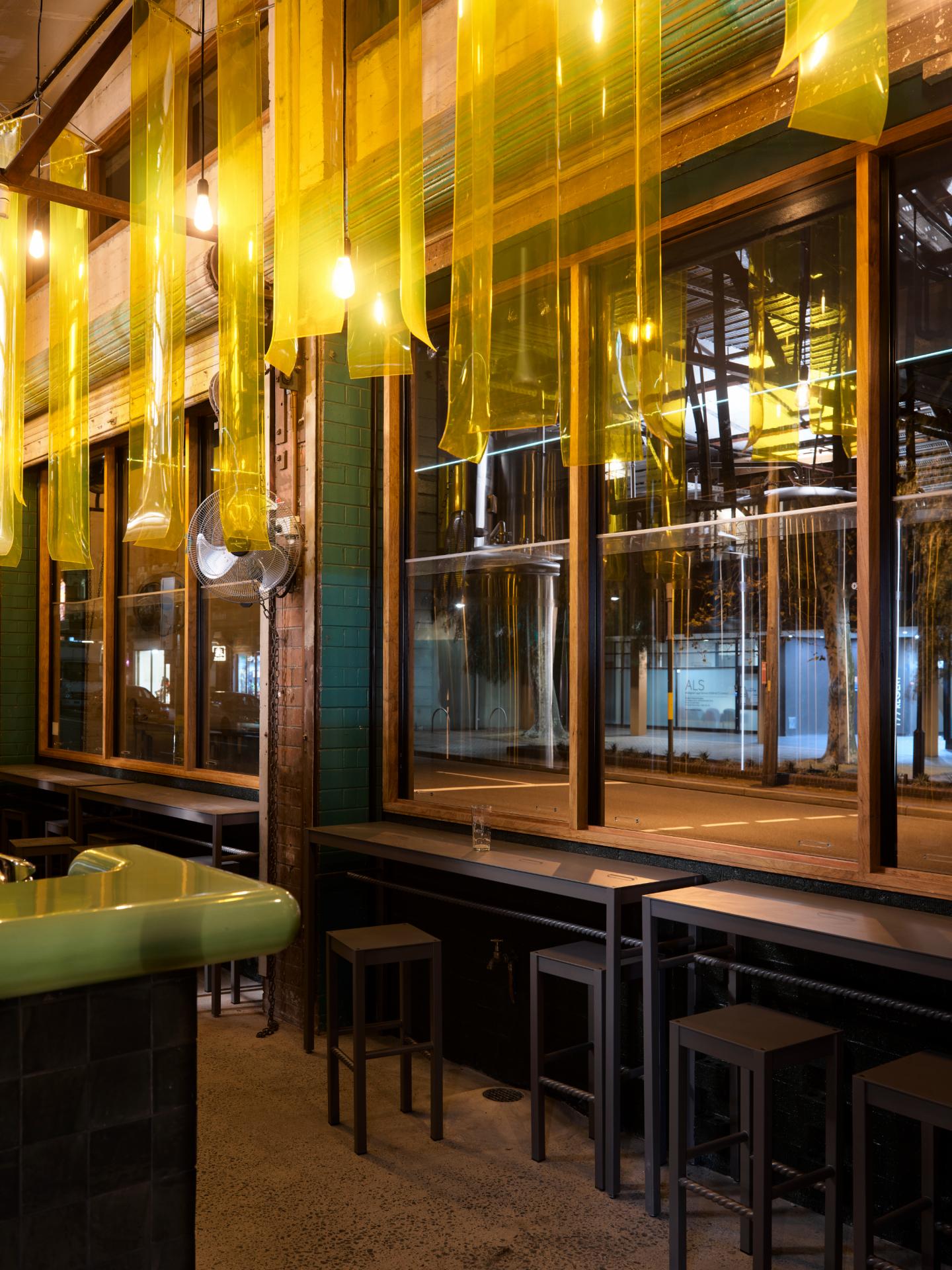 The state-of-the-art microbrewery has storage space for fermentation vessels and vast tanks as well as cold bottles, cans and kegs. A pop of colour comes through fluorescent-yellow light fittings that hang from the ceiling. Under incandescent light bulbs, These plastic trips look more like an art installation that offers radiance to the side of the bar. Together, freshly bring the golden colour of fizzy beer and interior from taps and surrounding fitment.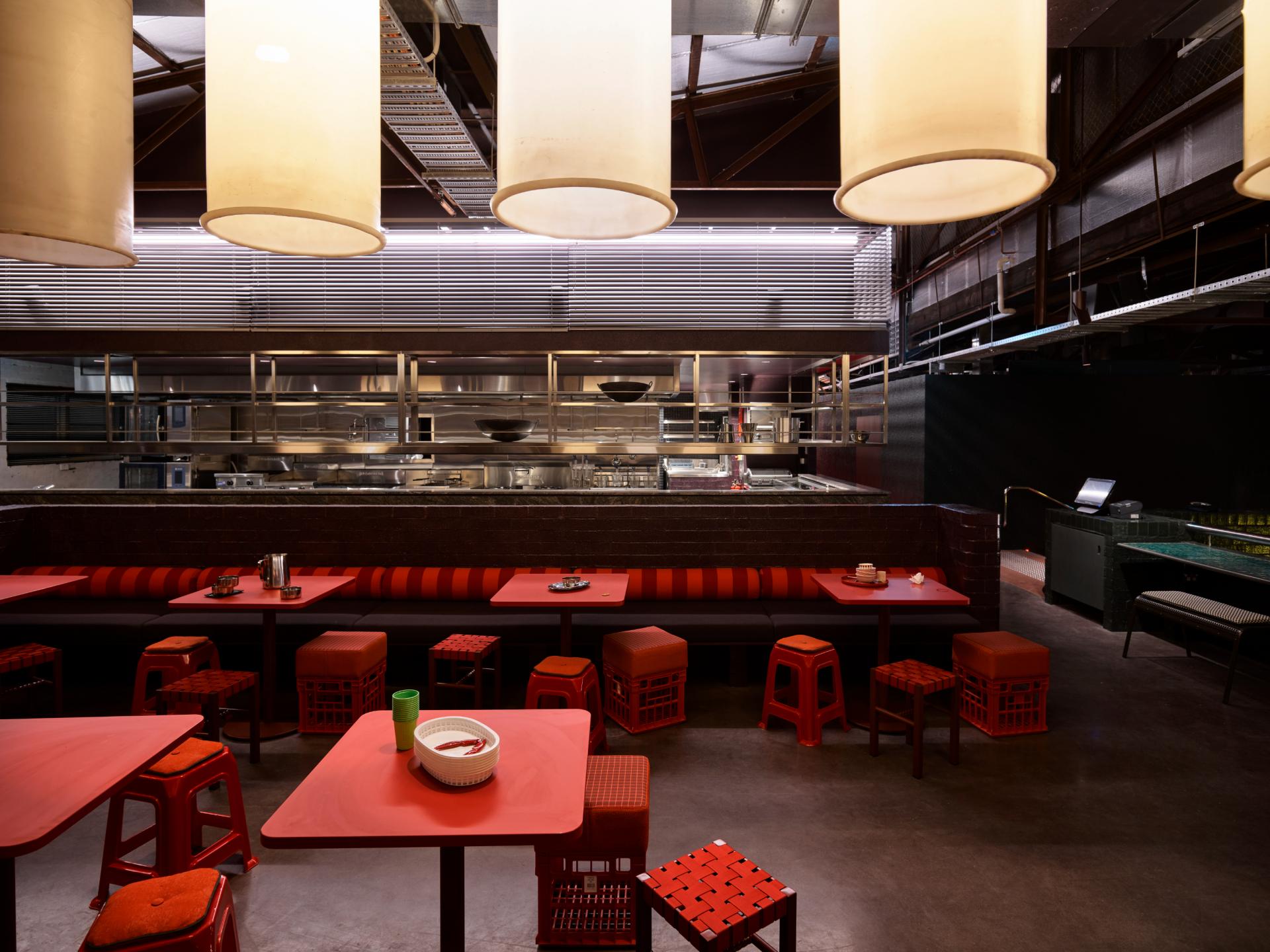 On the upper level, the modern Thai all-day diner takes cues from Tron, with a ruby-red hue coming from filtered tube lights. The firecracker red shade transports guests into a retro-futuristic-themed open kitchen. The upturned milk crates and upholstered hawker-style aluminium stools further emphasise the Asian influence of the restaurant. According to YSG, the banquette cushions at the upper-level bar "comprise tubular arrangements bound by belt straps, referencing Thai triangle backrest cushion".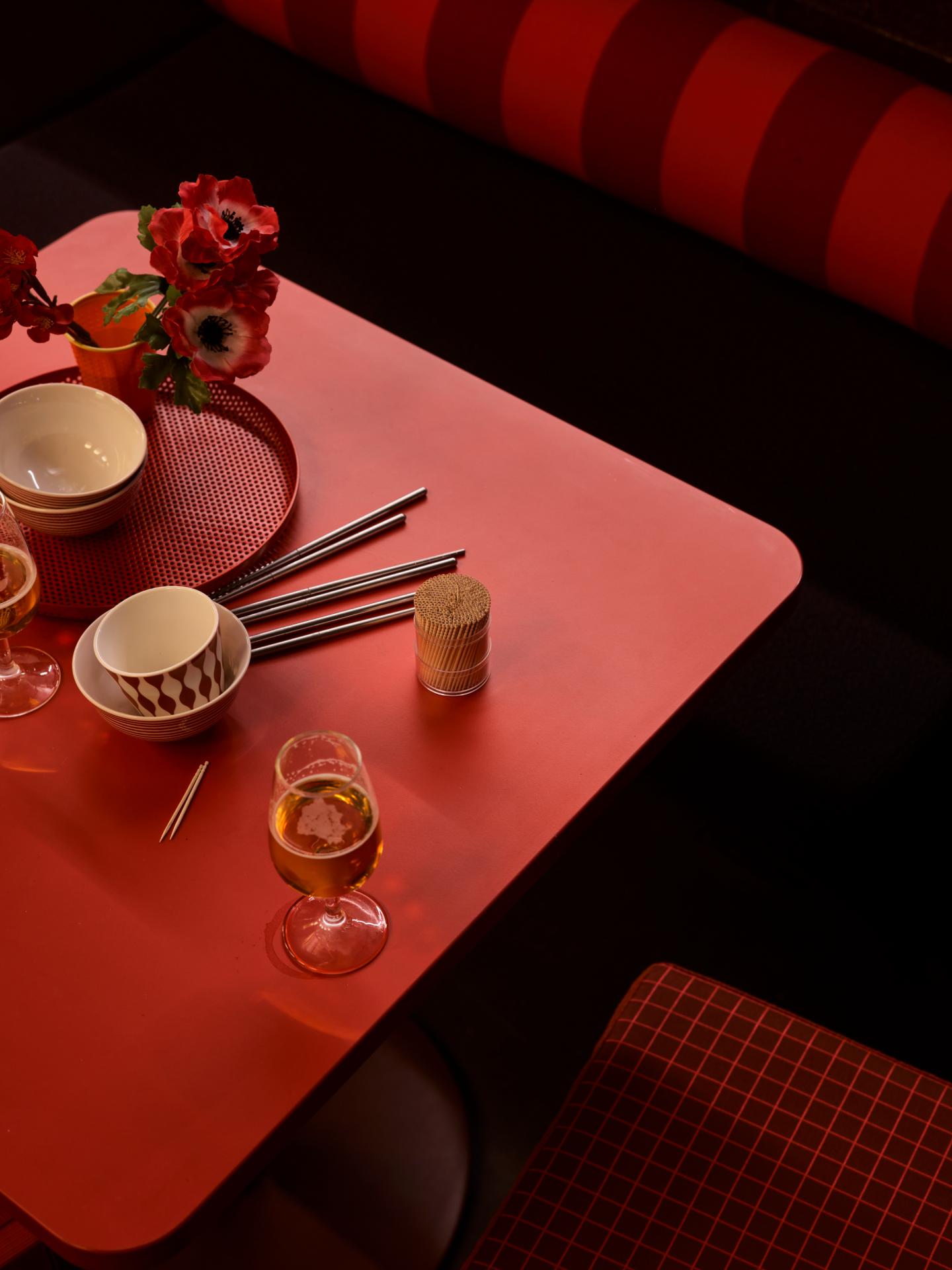 Mixing complexity of colours, materials and themes, Atomic Beer Project neatly reflects the unpolished creativity and history of Redfern while brimming the space with coolness from the inspiring notes of the film Tron, creating a nostalgic retrofuture brewpub.