Luxury wellness has seen a huge upsurge in recent years – just take the many modern gyms dotting the city, where the typical training session is now served up alongside snazzy aesthetics, state-of-the-art equipment, dietitian-crafted menus and bespoke treatments that transform fitness into a holistic lifestyle concept.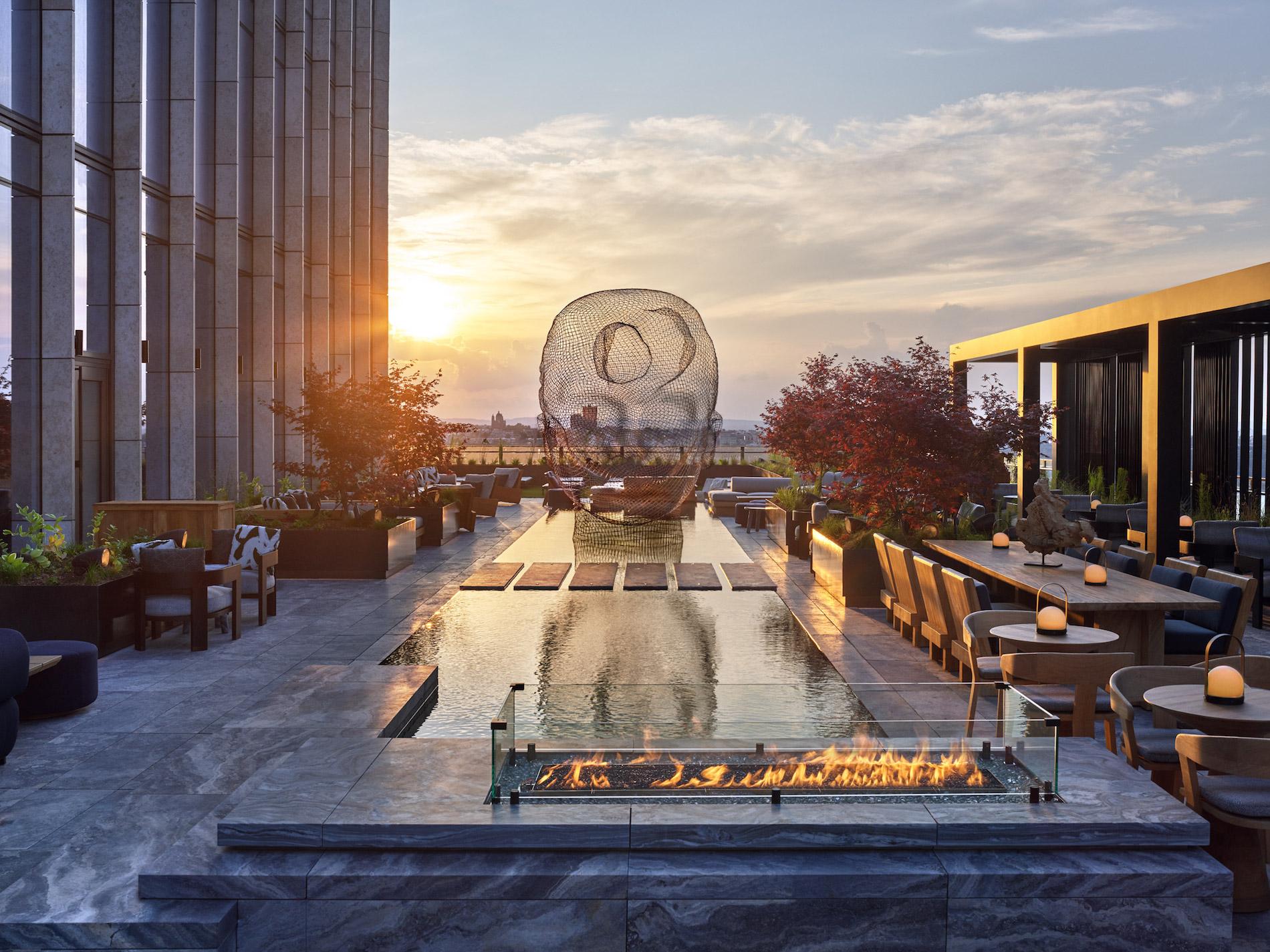 And on the fringe of New York City at Hudson Yards, luxury gym giant Equinox Fitness – which counts the likes of Pure Yoga, SoulCycle and its eponymous gym franchise under its umbrella – has taken holistic wellness to the next level by launching the first Equinox Hotel, a five-star haven of wellbeing envisioned for "high-performance travellers" who train just as hard as they work, and play.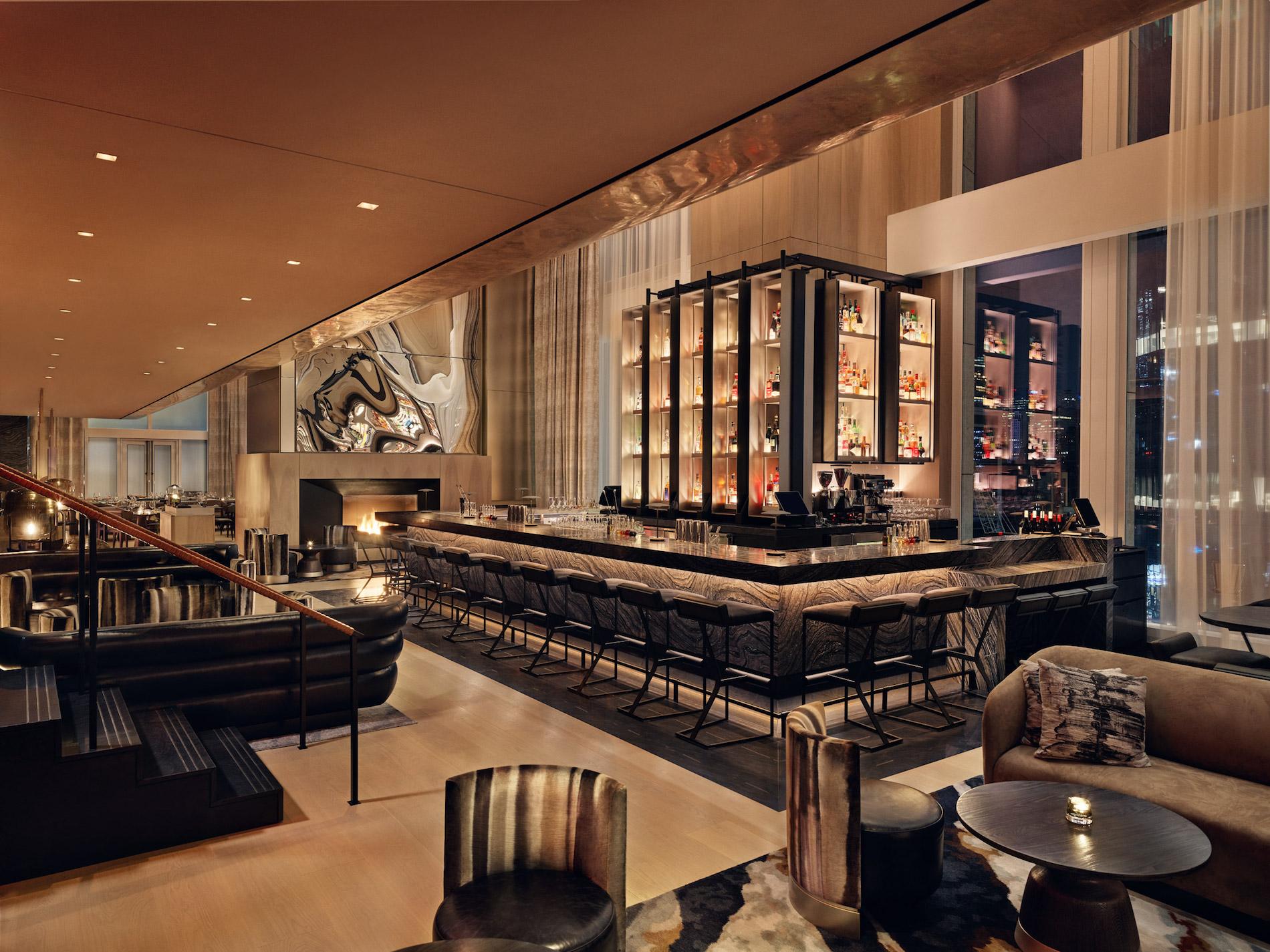 Taking up 14 floors of a glass-framed residential skyscraper, the 25-year-old fitness brand's debut into hospitality is a showstopper. Exuding a sultry glamour at every turn, the colossal hotel is swathed in floor-to-ceiling stone walls, marble finishes and lush drapery that hark to the charm of old-time New York. 212 suites designed by Rockwell Group (which also designed the alfresco Electric Lemon restaurant by Stephen Starr) feature blackout shades, padded walls and beds made of horsehair and natural fibres; a propriety sleep system ensures that guests get their beauty rest every night while stretching videos can be streamed via the in-room media library. Lush details are fused with a cool monochromatic palette and thoughtful touches to create a quiet, calming sanctuary for those seeking to complete rest and rejuvenation.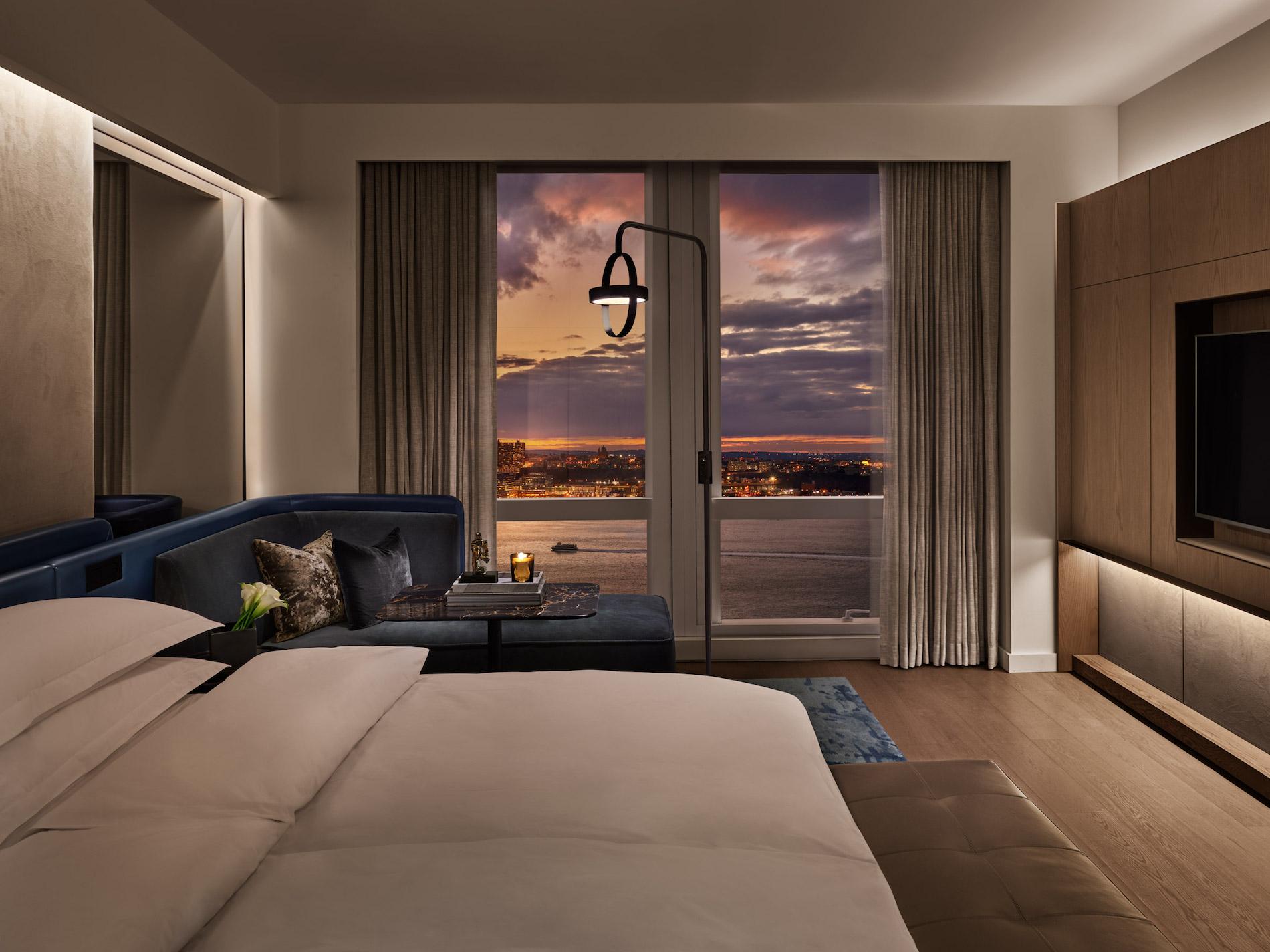 And that, fitness buffs will certainly need plenty of after sweating it out at the hotel's next-level facilities, at the heart of which is the brand's largest fitness club and spa ever built, 60,000sqft of beautifully serene indoor and outdoor spaces spanning two floors and crafted by Hong Kong and London-based designer Joyce Wang. "The anatomical research heavily guided the design process for the Equinox Club, which features elements that elegantly twist and turn to mimic a body in motion," says Joyce Wang Studio of the many soft curves that define the interiors of the spa and club. Curved timber archways, textured stones, cocooned armchairs and luscious custom carpets meet reclaimed timber walls and a steel staircase where the exposed twisted steel balustrade details nod to the rail lines beneath the building.
Besides state-of-the-art fitness rooms and community classes, the colossal space comes complete with a next-level cryotherapy chamber, river-facing relaxation pods, an indoor saltwater pool and a Jaume Plensa sculpture that sits next to a zero-edge water feature; plus, a 15,000sqft outdoor pool that looks out to Thomas Heatherwick's iconic landmark Vessel, where under the private cabanas, guests can relax and take in unadulterated views of the magnificent cityscape.
Scroll through the below gallery to see more of the Equinox Hotel (photography by Collin Hughes):