German brand Bosch's Series 8 Built-in Steam Oven unites meticulous German technology with sleek silver-white-and-black design, fitting in a variety of kitchen interiors and effortlessly upping the aesthetic of your cooking haven.
Cooking at home has become almost a commonplace of modern lifestyle and there's a surging demand for state-of-the-art appliances to upgrade residential kitchens. Not only making better use of your spaces, well-designed kitchen gadgets with beautiful functionality are just what you need to curate restaurant-level cuisine at the comfort of your home. A built-in, multi-functional steam oven should be part of your starter packs.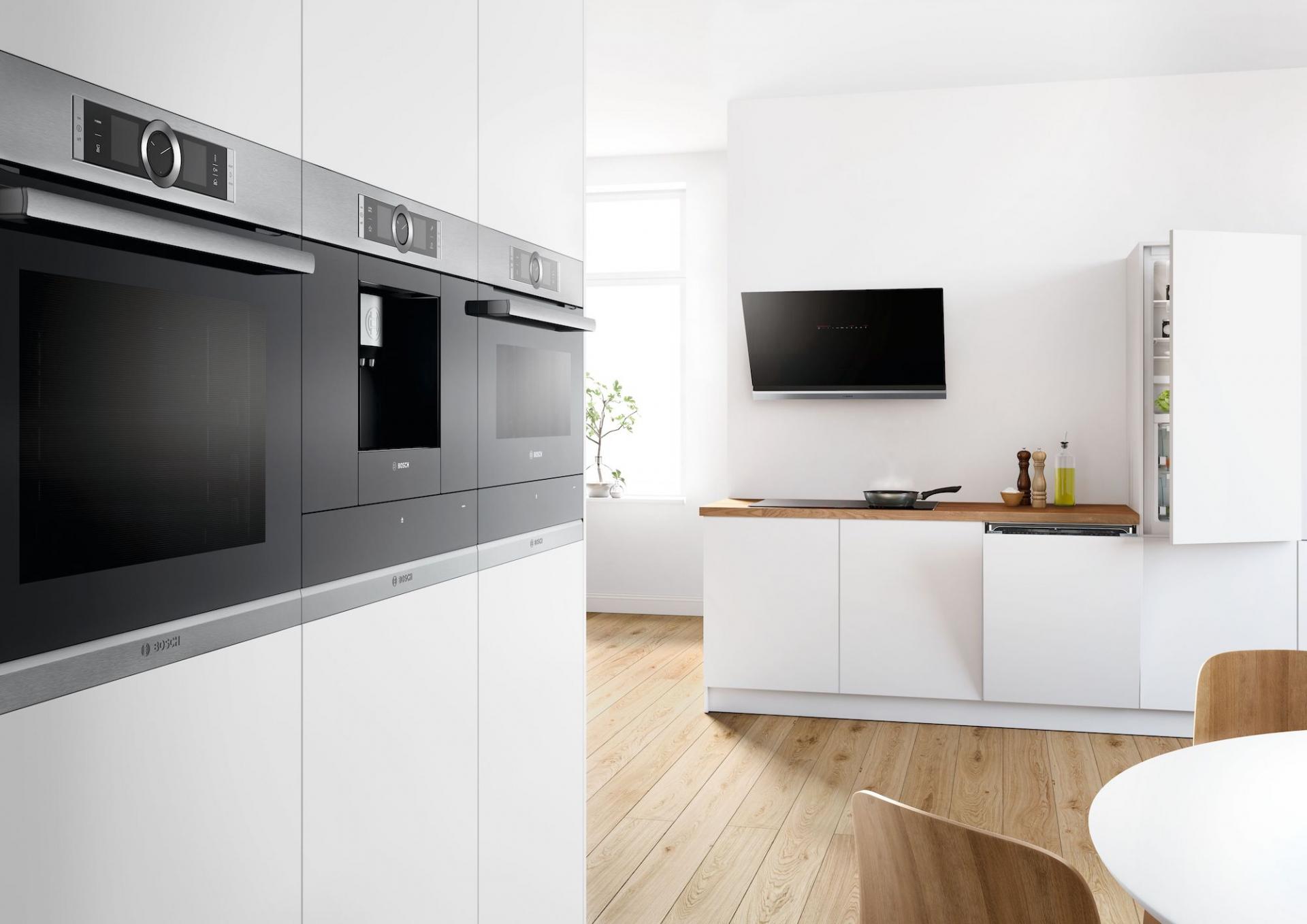 The Series 8 Built-in Steam Oven from German brand Bosch is geared with an extra-large capacity where you can steam, roast and bake great tasting food. Where the PerfectBake automatically adjusts the baking process to lets you master roasting technique like a pro with just one click; the 4DHotAir and the two-way hot air circulation function evenly distributes heat to every corner of the steam oven, delivering even more flavour to your dishes.
An integral part of today's kitchens, the built-in steam oven and home appliances from Bosch's Series 8 can be mixed and matched with a whole range of kitchen styles. Whether it's a sprawling mansion or a studio's kitchen with a smaller footprint, the range makes the most of your floor space, imbuing it with harmony and enhancing the sense of space in your kitchen.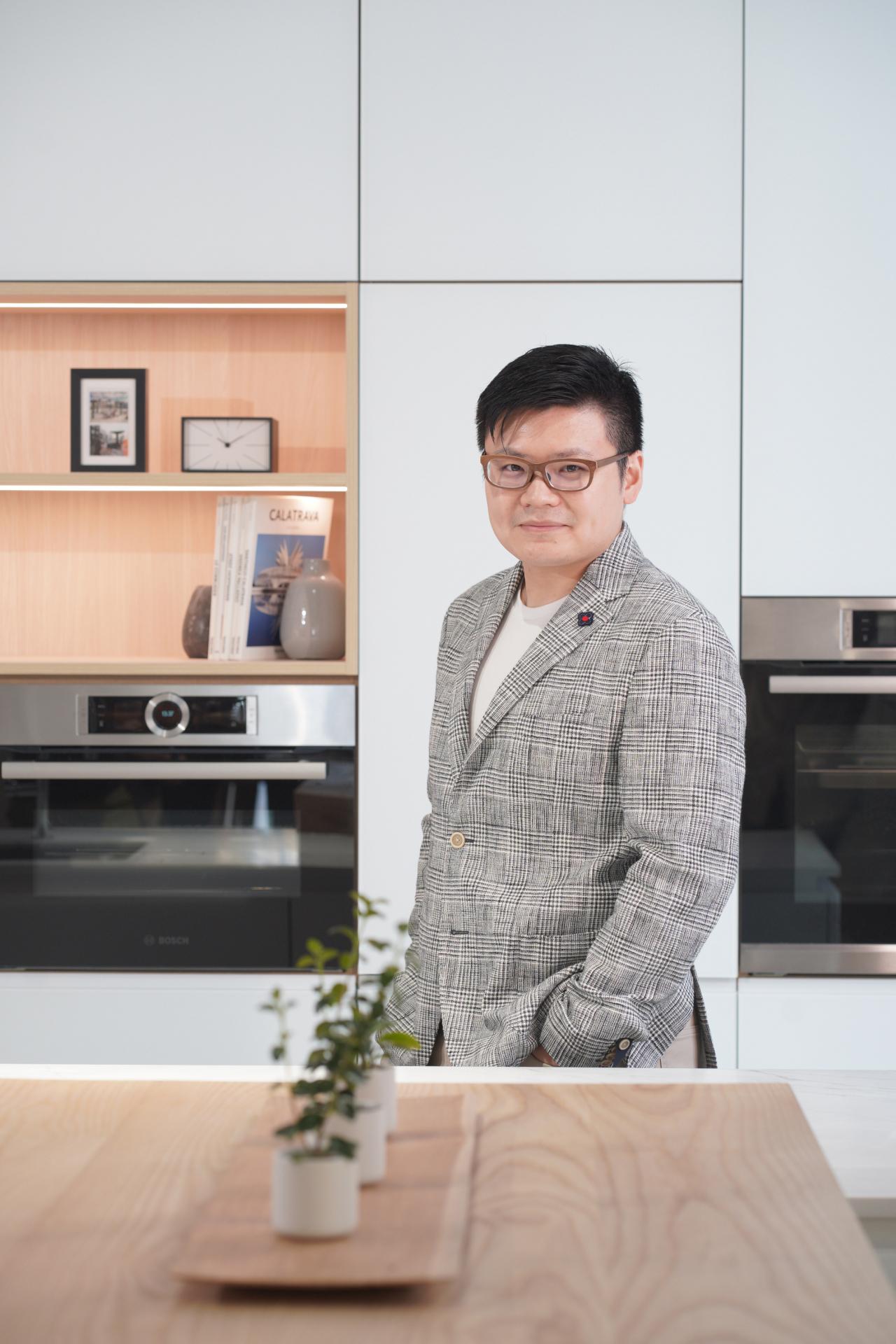 Johnny Shum, creative director of interior design firm Make It Works, says: "These features are in line with our kitchen design philosophy. Even better, the built-in steam oven is available in both 45cm and 60cm, concealing the appliance inside the cabinet. It's especially suitable for Hong Kong residential flats, opening up infinite possibilities in an otherwise finite space."
An interior designer with over a decade of experience under his belt, Shum is the person in the know. He founded Make It Works to offer all-in-one design solutions, including consultancy, engineering and project management. From retail stores to residential flats, all the projects Shum undertook are designed on the principle of function and form: a bestof-both-world approach that underscores simplicity and practicality; geometric patterns and lines are some of his favourite features.
CLASSIC STAINLESS STEEL: BEST MATCH FOR DARK GREY AND BLACK KITCHEN

Bosch Series 8 has a square contour and comes with a circular Control Ring. All the gadgets are intentionally low-key so that they can blend even more discreetly into the kitchen, regardless of their interior styles. Given all these inherent merits, it's one of the best kitchen ranges that Shum recommends to his clients.
Among the Bosch Series 8 highlights is the black glass door embellished by classic stainless steel: a chic fit for kitchen with dark grey or all-black as the main colour tone. The strong contrast between silver and black brings just the right amount of punches to ground up the design, elevating visual hierarchy across the cooking zone.
"Black is a colour that brings heavier weight than others and it works well in larger-sized kitchens. If you want to infuse a sense of hierarchy into an all-black kitchen, a contrasting feature wall and Bosch Series 8 stainless steel built-in steam oven are like a match made in heaven."
PRISTINE WHITE SERIES: PULLING OFF THE LATEST MINIMALIST WHITE KITCHEN TREND

In Hong Kong, people are forever jostling for spaces on very scarce land. Within the home sector, interior designers are drawing upon tried-andtested to make an apartment appear larger than it actually is – one of which is an off-white kitchen and it's becoming hugely popular in recent years.
The white-glass built-in steam oven from Bosch Series 8 is capable of elevating the visual harmony of a stylish, white kitchen. What's more, the steam oven cavity is coated with a specially designed back plate: it can decompose the grease generated during the baking process, making the steam oven easy-to-clean and low-maintenance. With a light-weighted texture, the arctic white wall-mounted range hood barely takes up any space.
DIAMOND BLACK SERIES: GREAT FIT FOR BURGUNDY, LUXE KITCHENS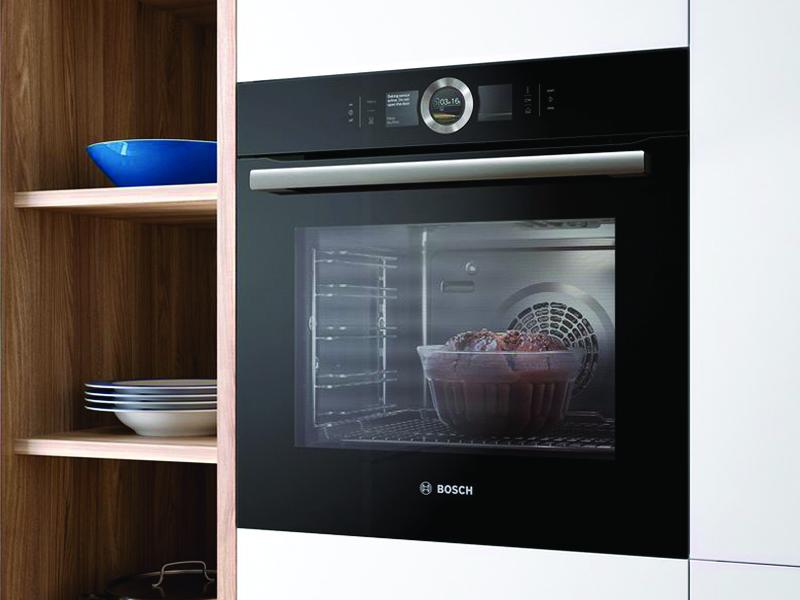 According to Shum, this rubble black hue is ideal for kitchen painted in darker palette – think dark grey or burgundy – and it gives off a soothing yet luxurious vibe. "Even more so in open-plan cooking corner, combing this gangue black range hood with the diamond black-glass built-in steam oven can turn the kitchen into a centrepiece of the home."
The versatile looks and styles notwithstanding, Bosch Series 8 Built-in Steam Oven also has a built-in PerfectBake automatic baking program: it can detect the temperature, humidity and oxygen concentration of your food in progress, and automatically adjust itself in terms of temperature and time to help you whip up lip-smacking dishes no time. That means no more having to worry whether it your meals are overcooked.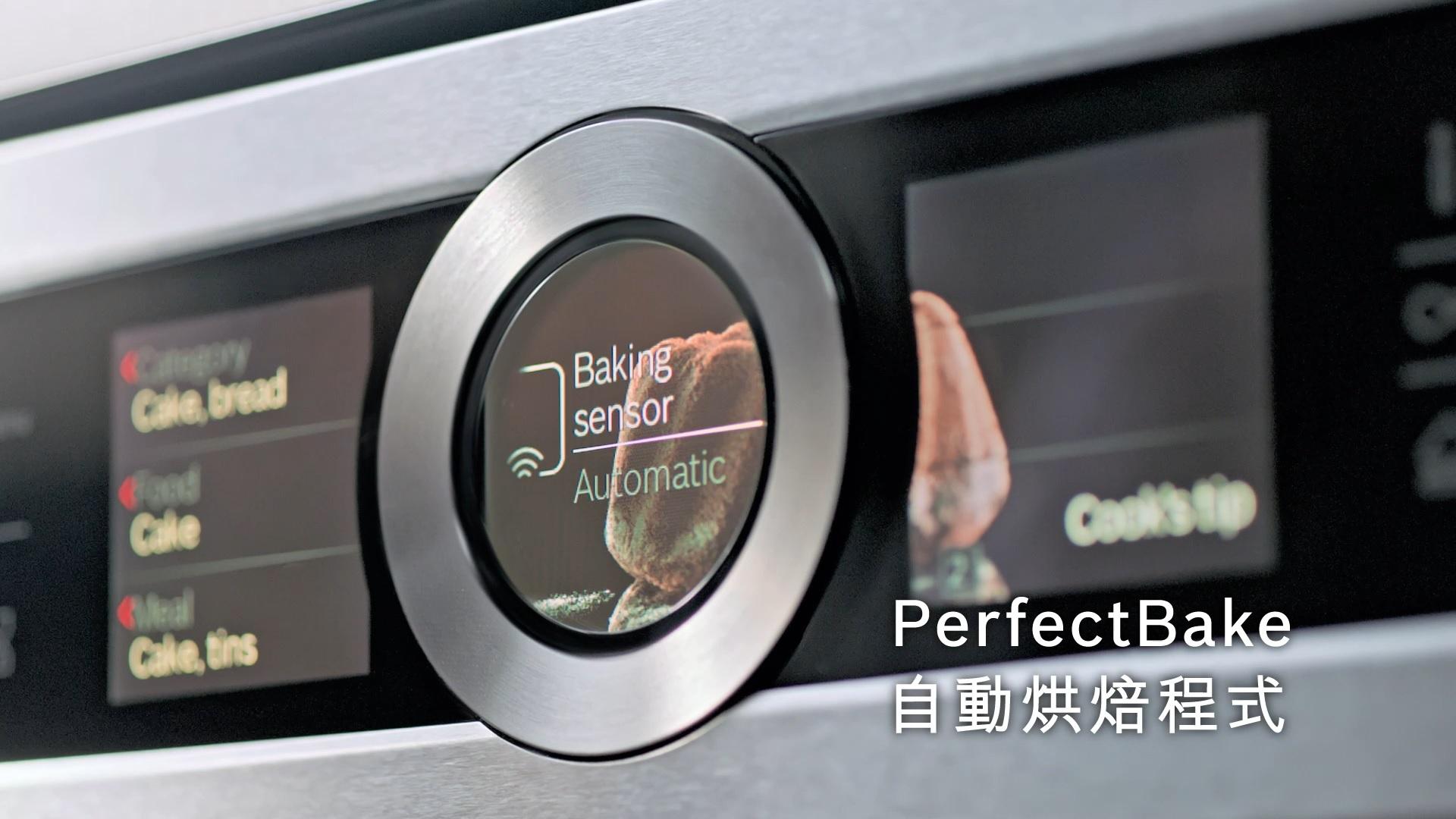 The latest generation of the 4D HotAir function ensures that heat is distributed consistently and evenly to every corner of the oven. Rest assured the oven will achieve perfect baking result even if all the four layers of the oven are stacked with food.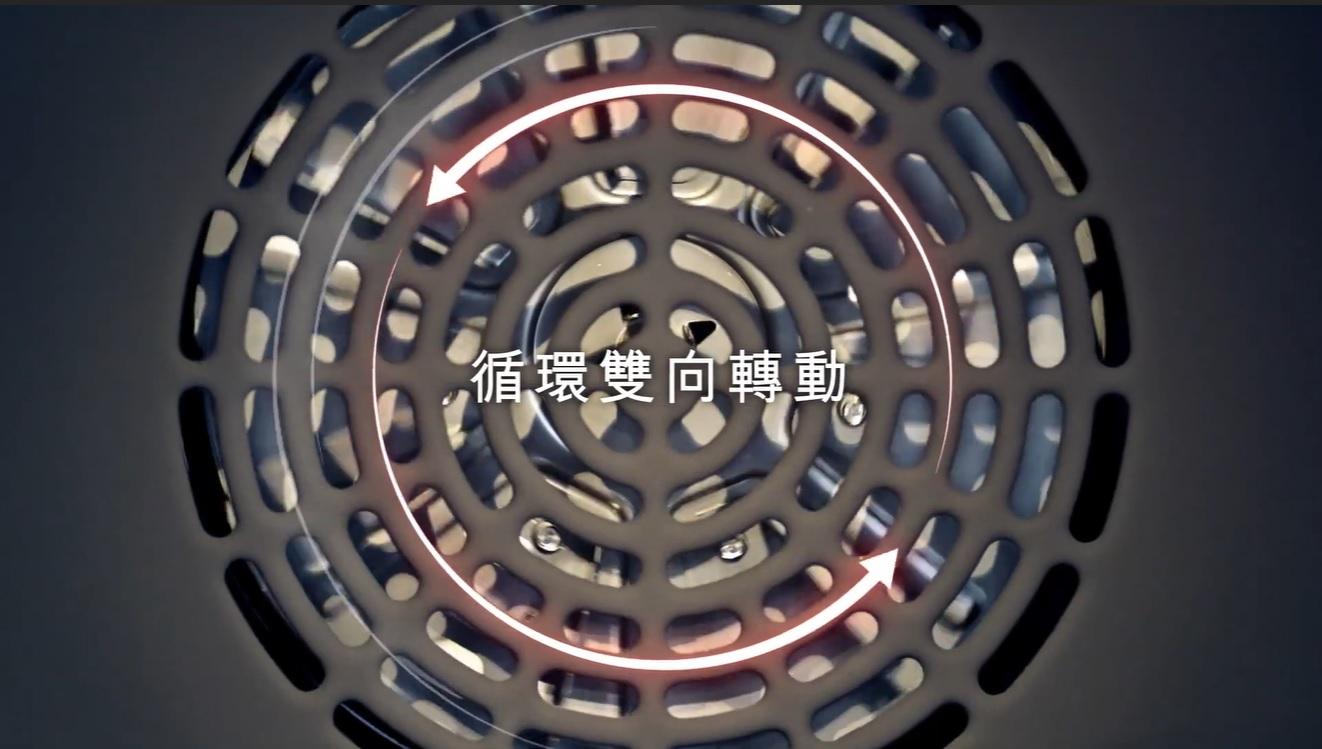 Shum shares: "Increasingly many of my clients are looking for a multi-functional, professional steam oven to diversify their dishes. Bosch Series 8 Built-in Steam Oven combines expert German engineering and stylish design. Not to mention the minimalist contour goes really well with a range of trendy kitchen styles."
"Bringing together function and aesthetics, it's one of the best builtin ovens on the market right now, for homeowners who have a taste for the finer things in life and those looking to cook up a storm at home."
Learn more︰https://bit.ly/3LfKDQt
Or you can visit Bosch Galleria
Address: 1/F, HDH Centre, 8 Pennington Street, Causeway Bay, Hong Kong
Website: https://www.bosch-home.com.hk/en/experience-bosch/bosch-galleria
Tel: 2191 3388