Jaipur Rug's Manchaha collection is a remarkable marriage of design and social impact born from a desire to be more sustainable and empower rural Indian artisans.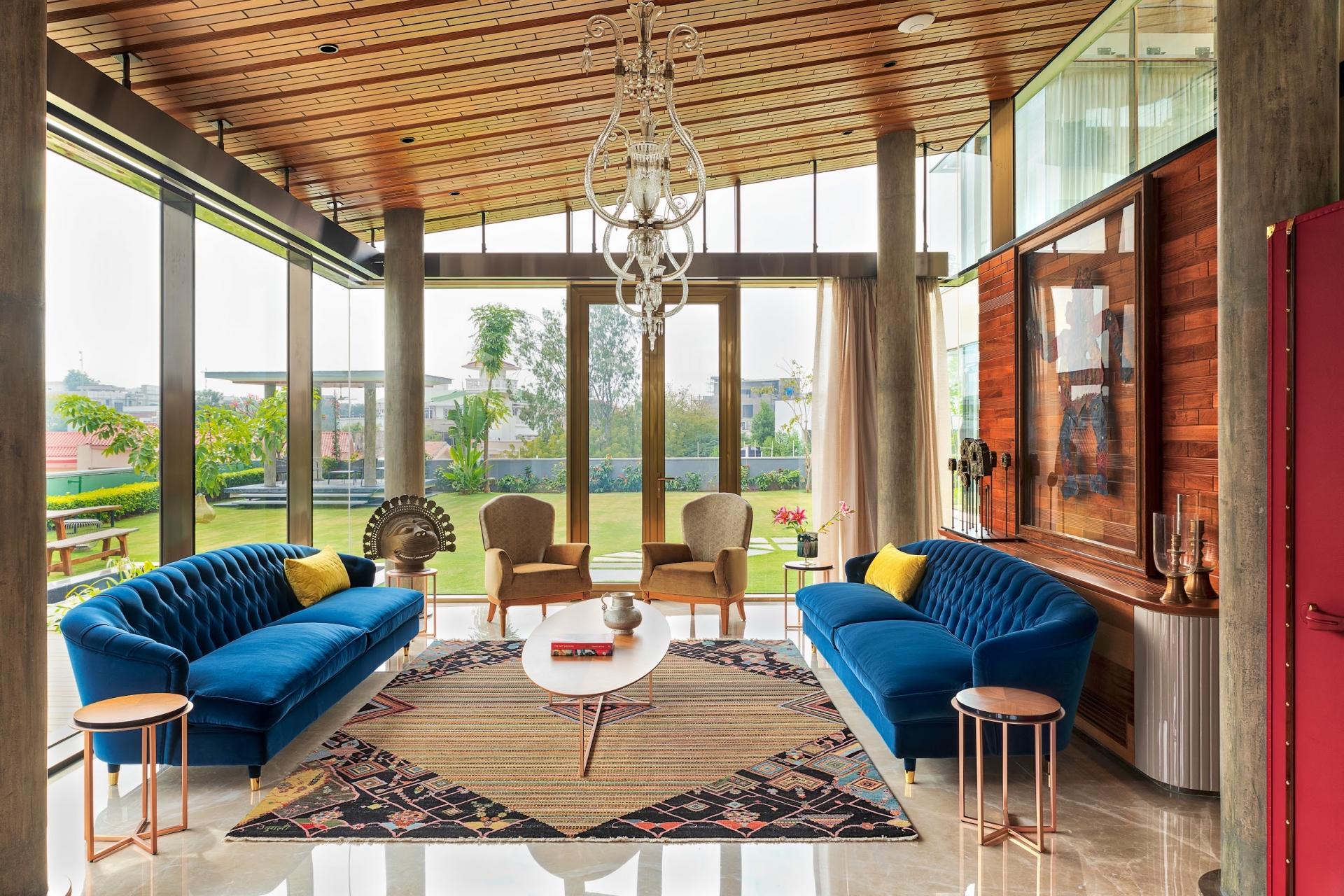 Conceptualised by Kavita Chaudhary (Design Director of Jaipur Rugs), the story of this collection began with a hunt to be more sustainable and a passion for empowering artisans and nurturing their creative talents.
Inviting weavers to freely express themselves, Jaipur Rugs' Manchaha collection derives its name from the Hindi term "expression of my heart". Through the use of leftover hand-spun yarn, weavers are encouraged to showcase their creativity without any predetermined patterns, resulting in one-of-a-kind designs that paint poetic portraits of rural life and convey their innermost emotions through intricate knots.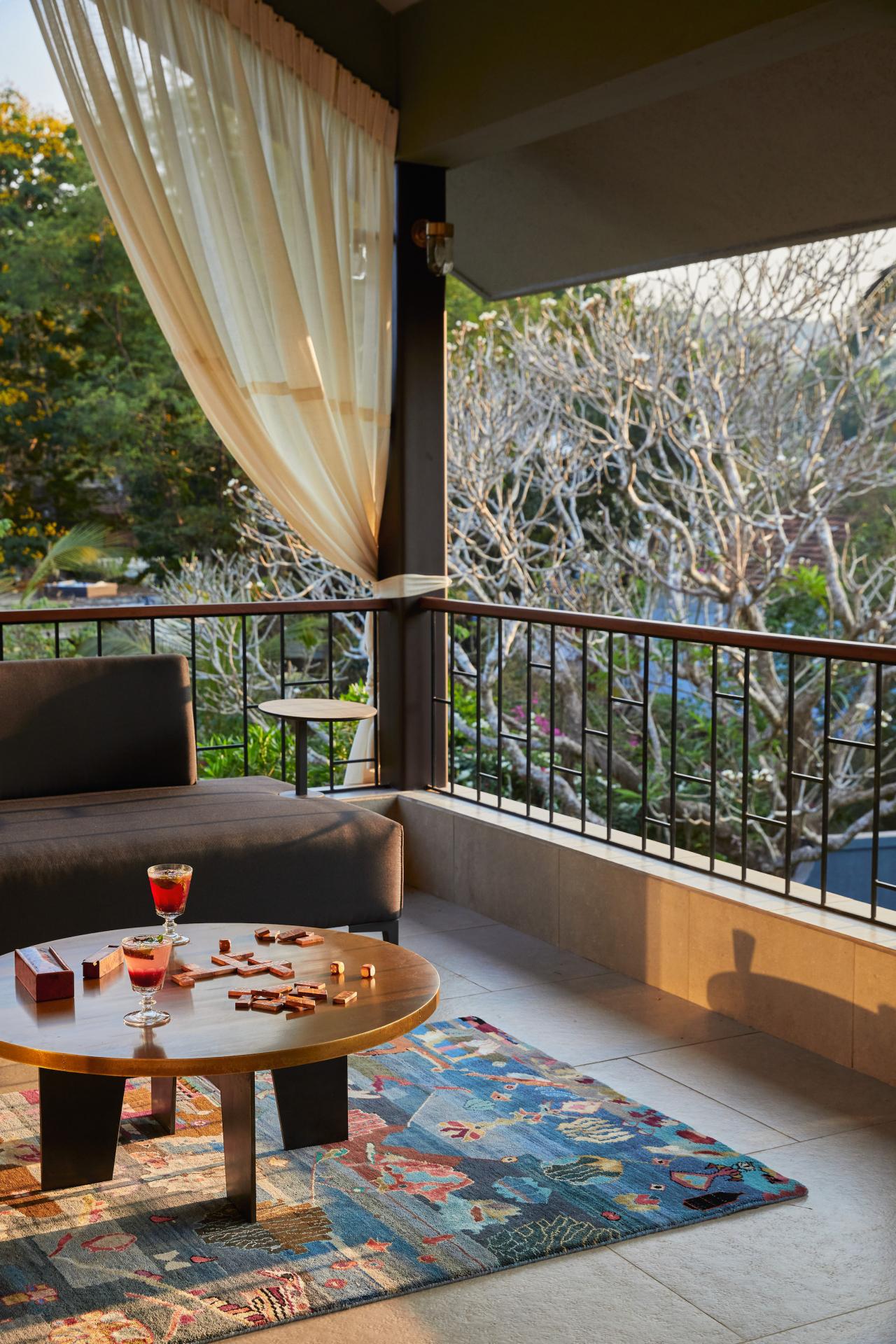 The Manchaha Collection believes that artisans possess unique and untapped potential that needs to be showcased. For the weavers and their families, these rugs provide a medium to express themselves while also providing a sustainable source of income. And it's not just the rural communities that have taken notice of the Manchaha collection; the initiative has won eight prestigious global design awards, going up against mega design houses and billion-dollar product companies from across the globe.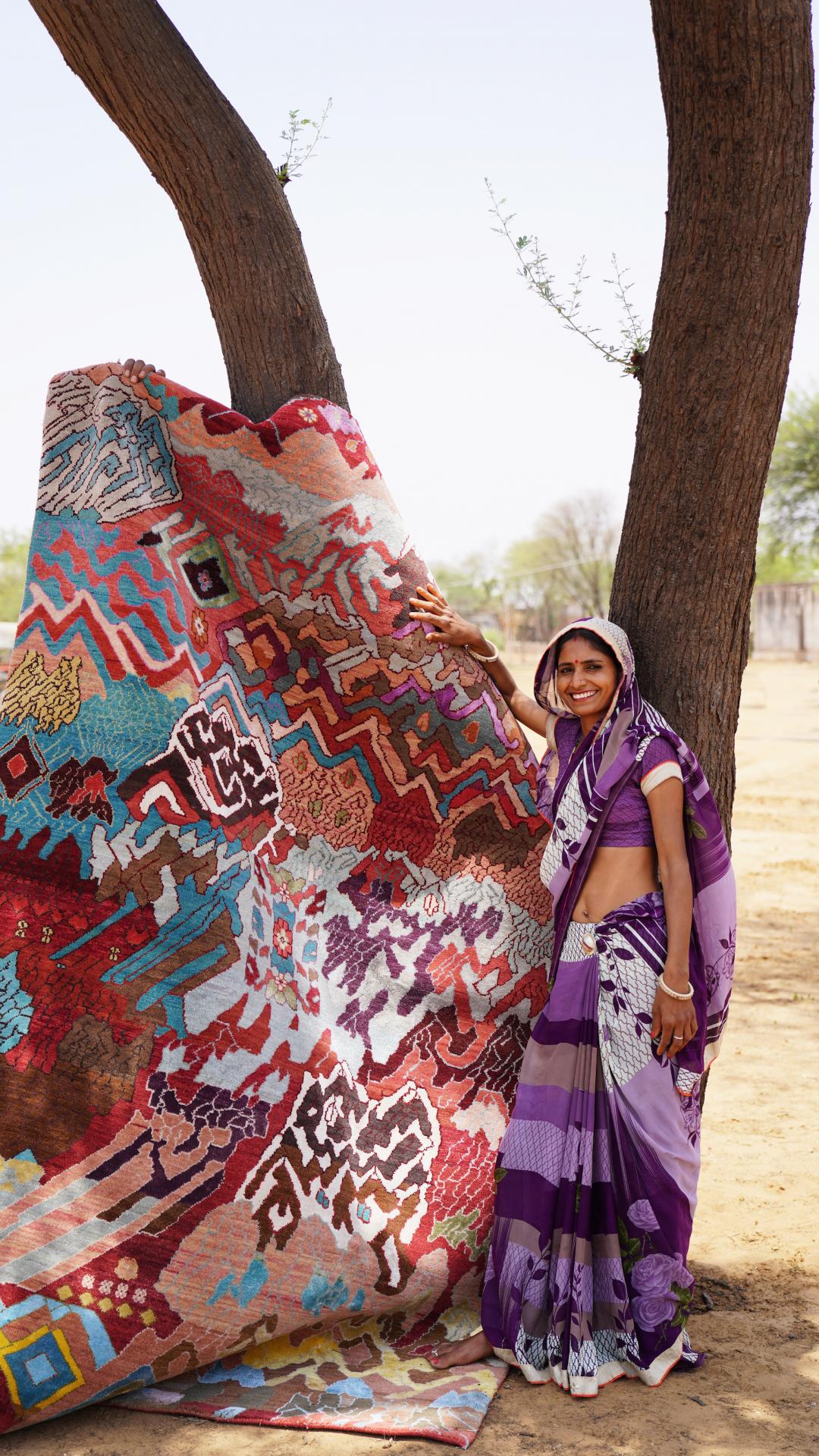 One particular rug, AAS PAAS, was hand-crafted by the gifted weaver-designer Manju Devi from Dhanota village, and has received immense recognition, winning four awards. She drew inspiration from her surroundings, including her traditional painted walls and her chulha. Her inspiration for this stunning masterpiece came from the charming and rustic surroundings of her village, including her traditional painted walls and chulha. It's essential to note that her village homes are covered in cow dung floors and walls, and Manju Devi has ingeniously incorporated these patterns into her unique and captivating design, which effectively tells her personal story. Crafting AAS PAAS was no small feat, as Manju Devi meticulously tied over 200,000 knots with her hands, bringing the rug's vivid colours and intricate details to life.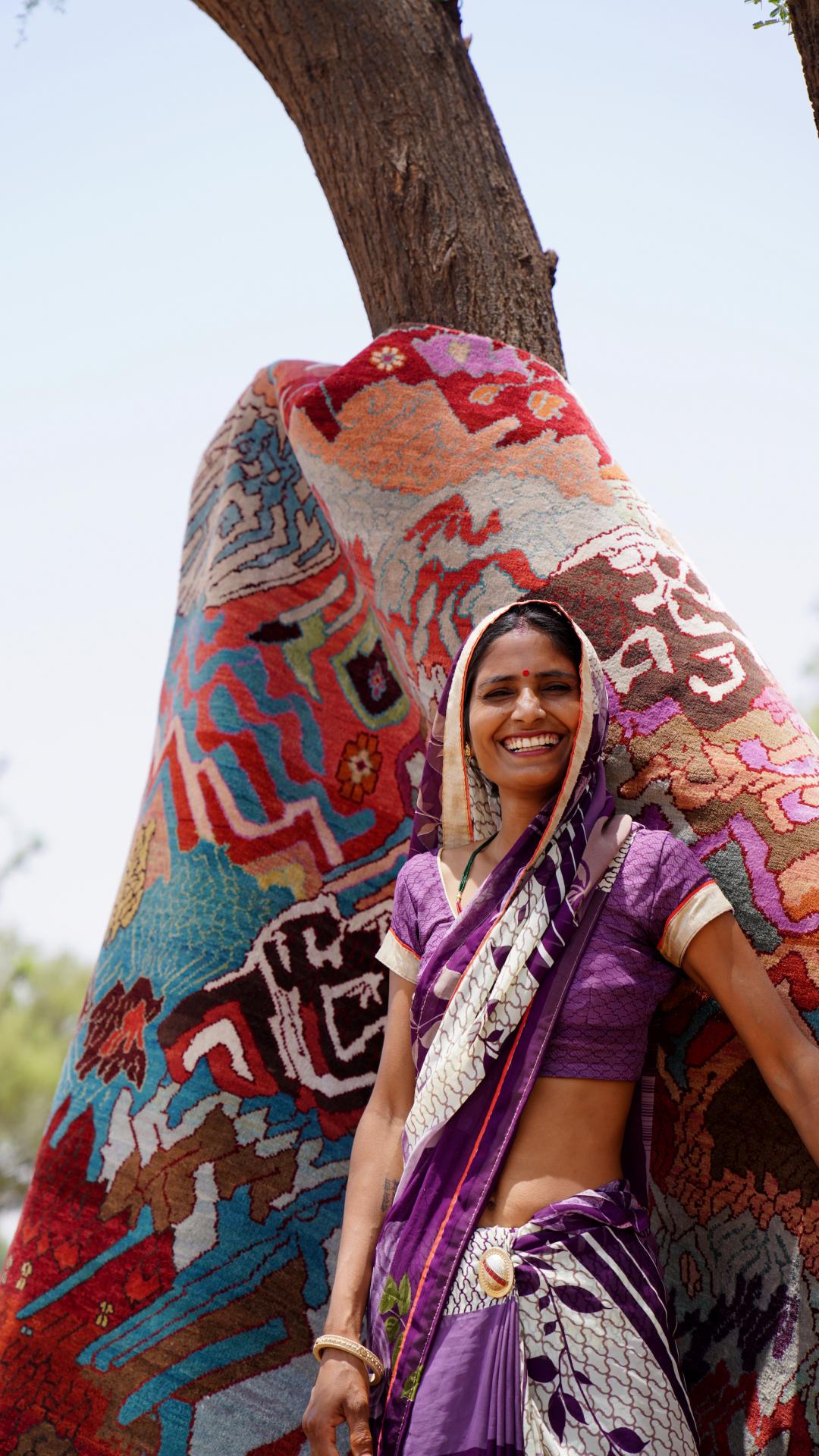 The Manchaha Collection is a symbol of creativity, sustainable design and positive social change. This empowering showcase of traditional craft elevates artisans, highlights cultural heritage and sets an example for socially responsible business.