Traditional Japanese elements are blended with modern aesthetics to create stylish and functional restaurant designs.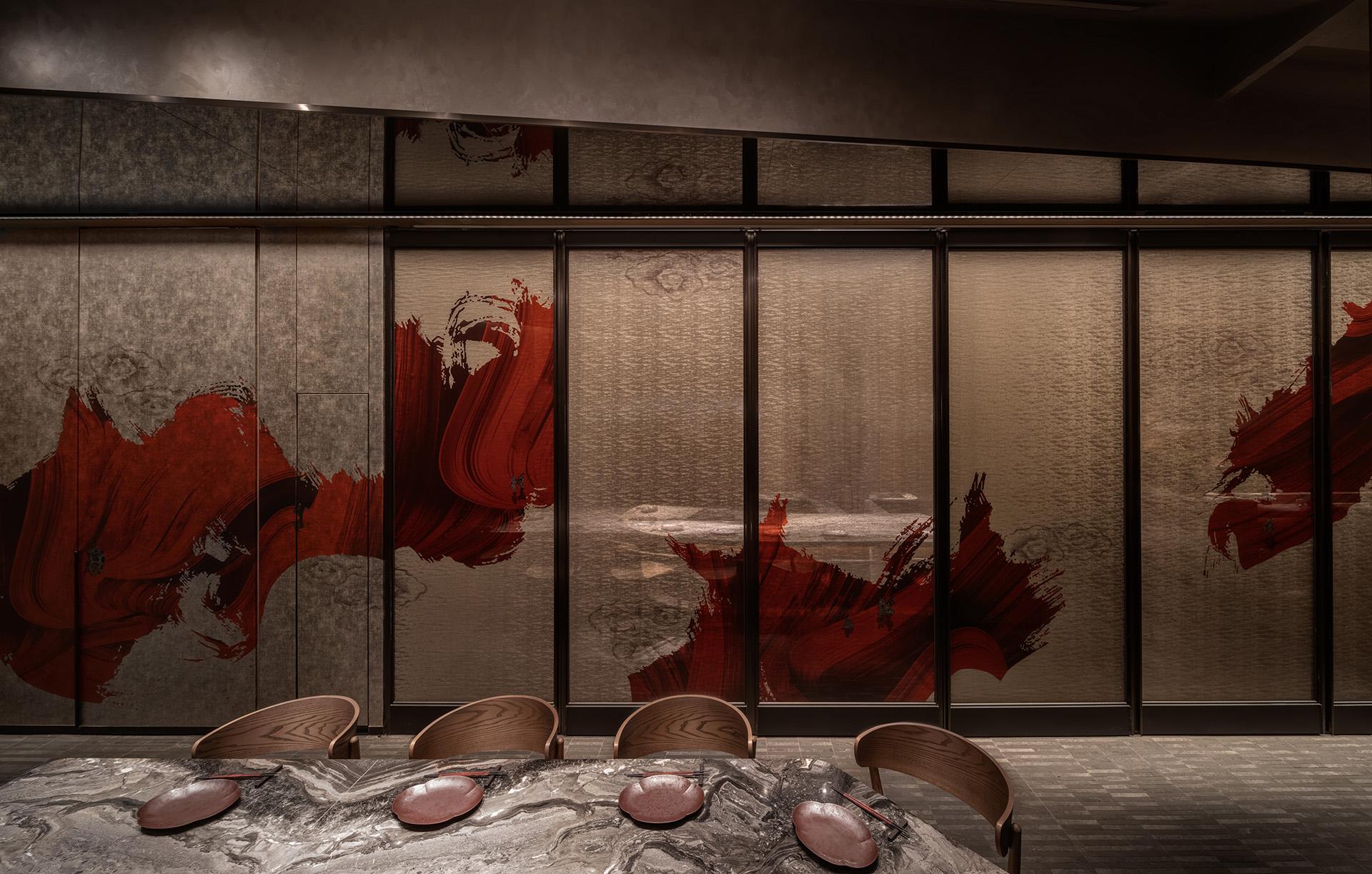 Steve Leung Hospitality Ltd. combines innovative design and culinary creativity at two distinct venues in Hong Kong: Akanoshou in Causeway Bay and the Shikigiku Japanese Restaurant's Café & Bar Area in Central, both harmoniously blending nature and culture.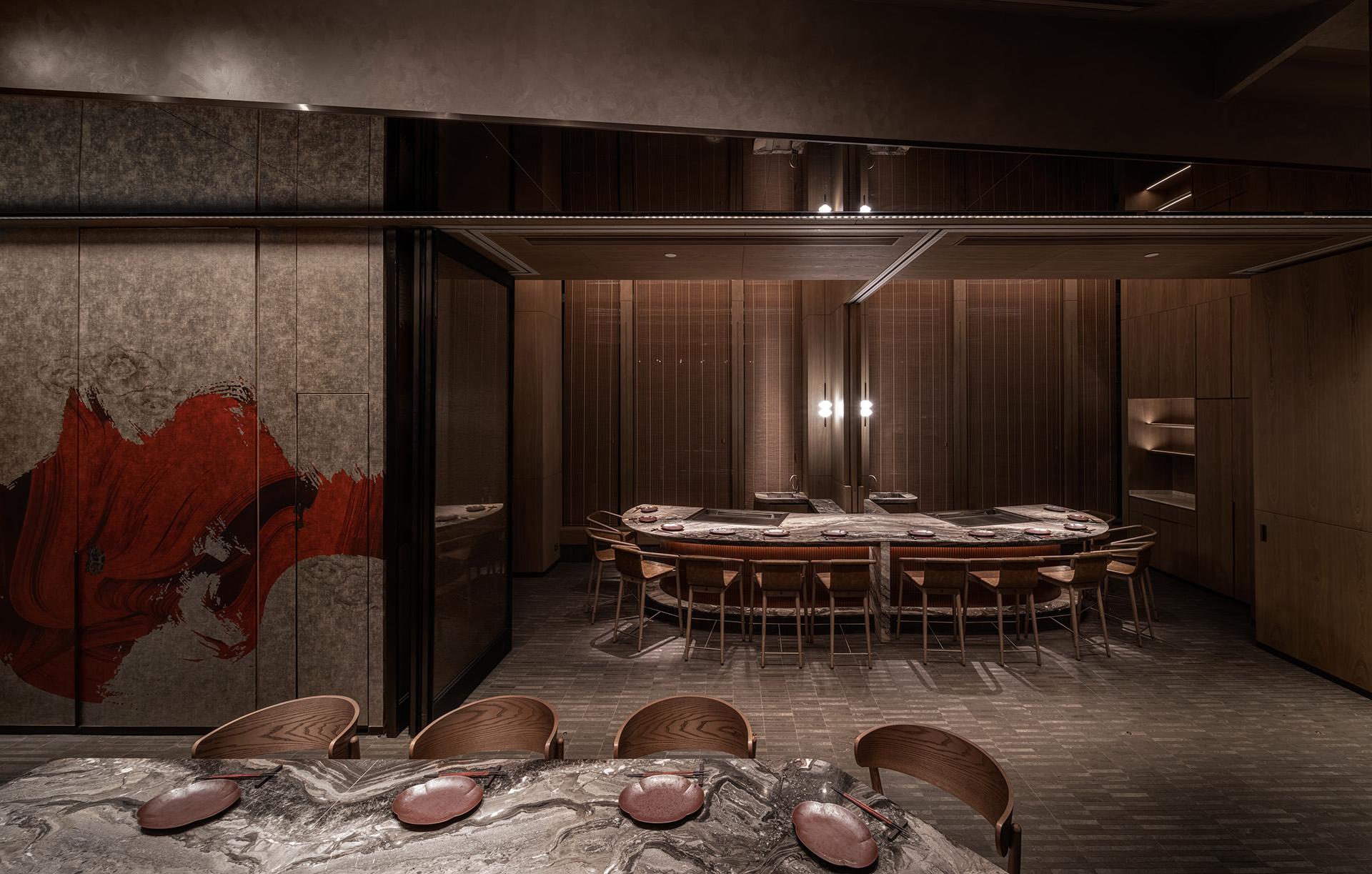 Akanoshou's contemporary design melds seamlessly with traditional culinary practices in Causeway Bay, Hong Kong. Inspired by Japanese teppanyaki cooking and fiery passion, Akanoshou's design radiates energy and warmth. It blends organic textures with striking fire brushstrokes. The restaurant's vibrant atmosphere is complemented by bespoke artwork by Ruth Chao Studio and expert lighting by Tino Kwan, creating a sense of luminosity and spaciousness.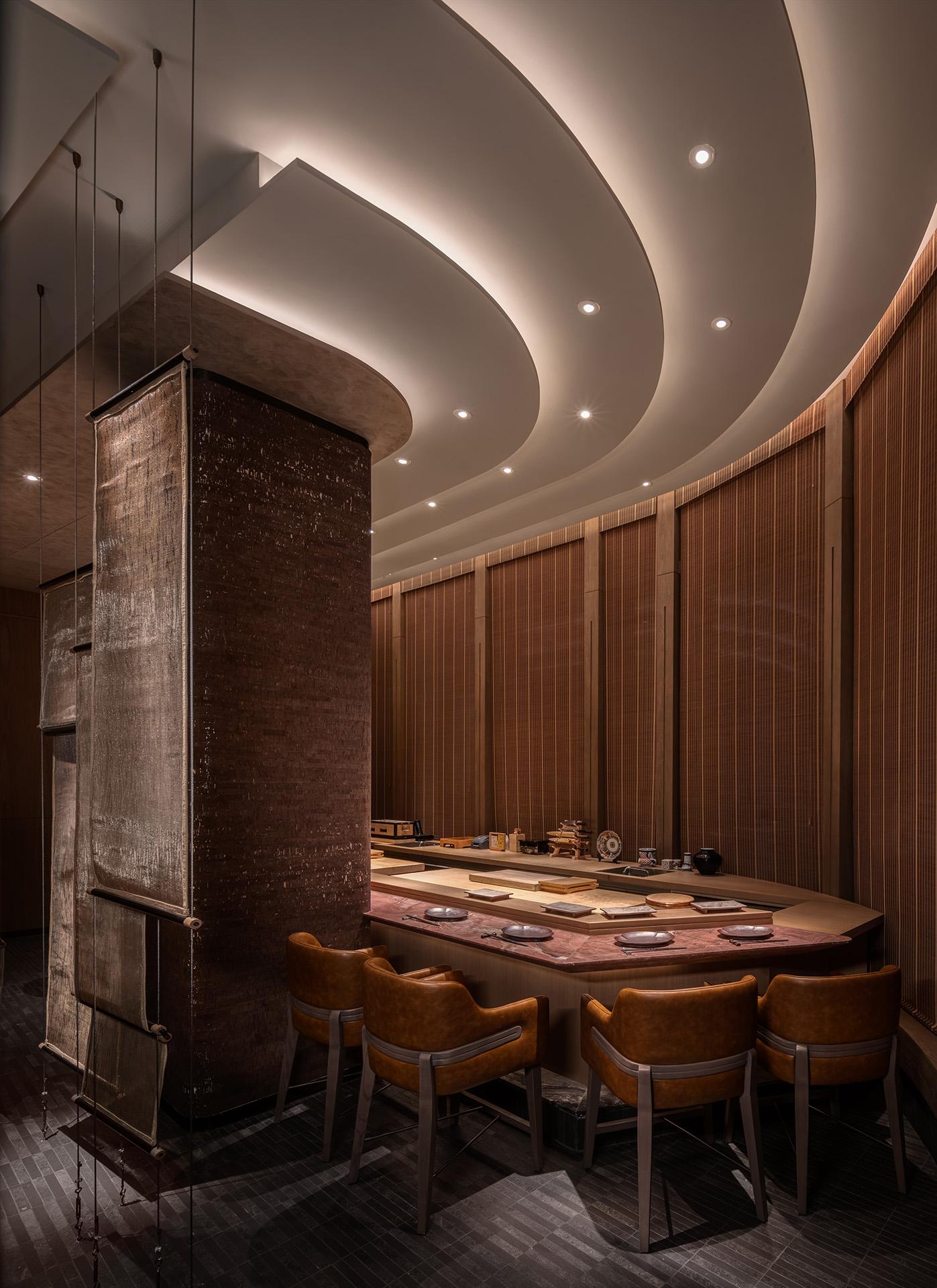 Akanoshou's versatile dining spaces include five teppanyaki areas, a sushi bar, à la carte and bar zones and a balcony. Each area maximises space purposefully and provides flexibility for various dining scenarios. The sushi bar invites patrons to unwind in a sophisticated ambience enhanced by bronze metal mesh fixtures and subtle lighting accents.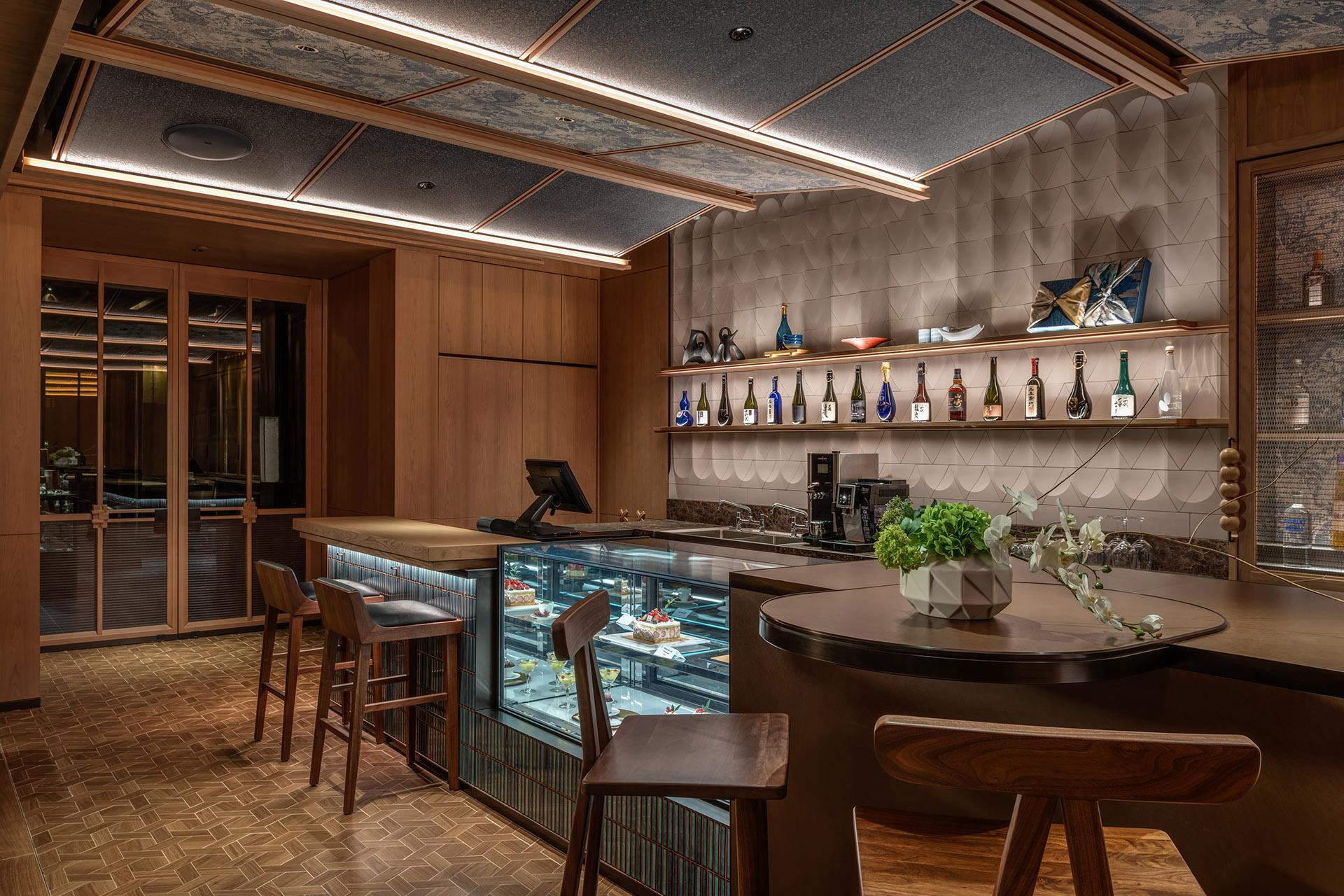 Meanwhile, Shikigiku Japanese Restaurant's café and bar area in IFC mall in Central pays homage to the traditional Japanese wrapping cloth Furoshiki in its interiors. This versatile design creates a contemporary twist on an ancient tradition. A natural palette of warm wooden tones is contrasted with Aegean blue accents that nod to the Furoshiki theme. Orange marmalade pops add visual excitement. The bespoke counter bar features stunning Japanese tiles that enhance the authentic Japanese atmosphere.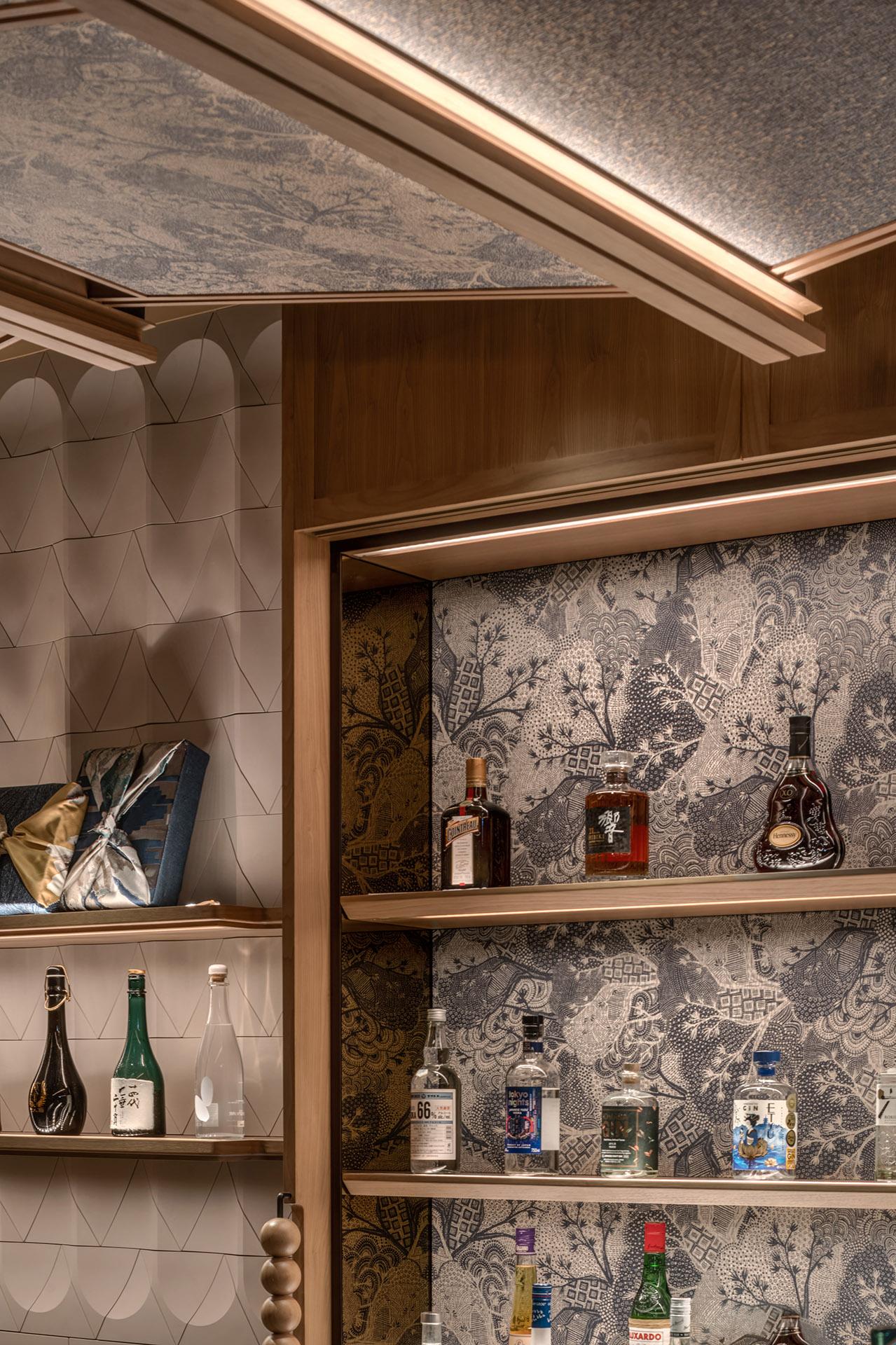 An eye-catching feature wall with metal details and wooden elements further emphasises the design's sumptuous materials. Shikigiku's multifaceted space adds practicality. Part of the counter bar transforms into a display cabinet for savouries and pastries by day and becomes part of the bar at night. Similarly, the wine cabinet's folding doors are wrapped in Furoshiki fabrics, which switch between day and night modes. Beautifully tailored, this space features bespoke tables and seating from the Okha and Stellar Works collections.
Follow us on Facebook, Instagram and YouTube, and subscribe to our newsletter to get the latest news and updates.