Raymond Fung's Qī Shí retrospective exhibition is an ode to "breathing space", a concept penetrated throughout his architecture, public spaces and artistic work.
It was a balmy Sunday afternoon when I visited Raymond Fung's Qī Shí (which means 70 in Chinese) retrospective exhibition at West Kowloon Cultural District – my very first time setting foot in the art and cultural sprawling since its inception.
To get to the humble entrance of the Arts Pavilion, where the exhibition is housed, I needed to wind through many family tents on the verdant grounds at the Cultural District's park, where children were frolicking with their pets, and parents were taking a weekend break from their daily grind.
As a native who has been so used to the city's well-connecting infrastructures, I was a bit annoyed by the distance between the Pavilion and the nearest drop-off point. Little did I know that there was a good reason for it.
"The city is so densely packed with buildings. I keep repeating that whenever land opens for new developments, please don't fill it up, we need some space to breathe," says Fung, 71, an advisory board member for the West Kowloon Cultural District.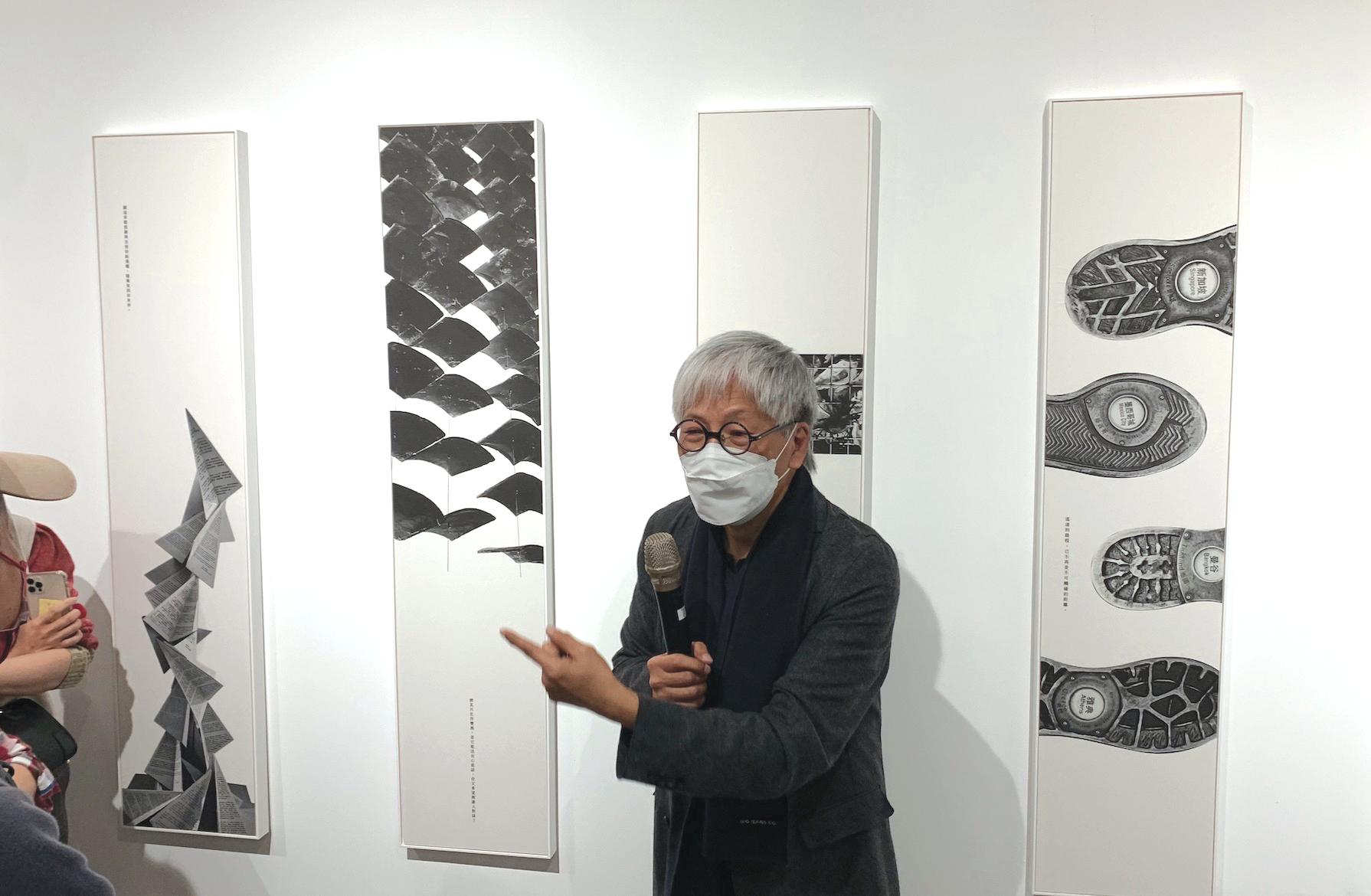 The concept of "breathing space" is well-integrated within the West Kowloon Cultural District Park, which boasts some 23 hectares of public space designed for open-air art and cultural events of all kinds.
Dotted with trees and shaded turf areas, the park has now become a go-to location for weekend escapes and a trendy spot for art extravaganzas to take place, including the "Qī Shí – Raymond Fung: A Retrospective In Between Art and Architecture" which runs until 27 February.
Fung's take on urban planning echoes the concept of "negative space" (areas that are left unpainted) in Chinese landscape ink wash paintings, which is elemental to achieving a well-balanced composition of an artwork. Such a notion penetrates throughout his wide-ranging art creations, including his latest installation work – Ping Pong (2023).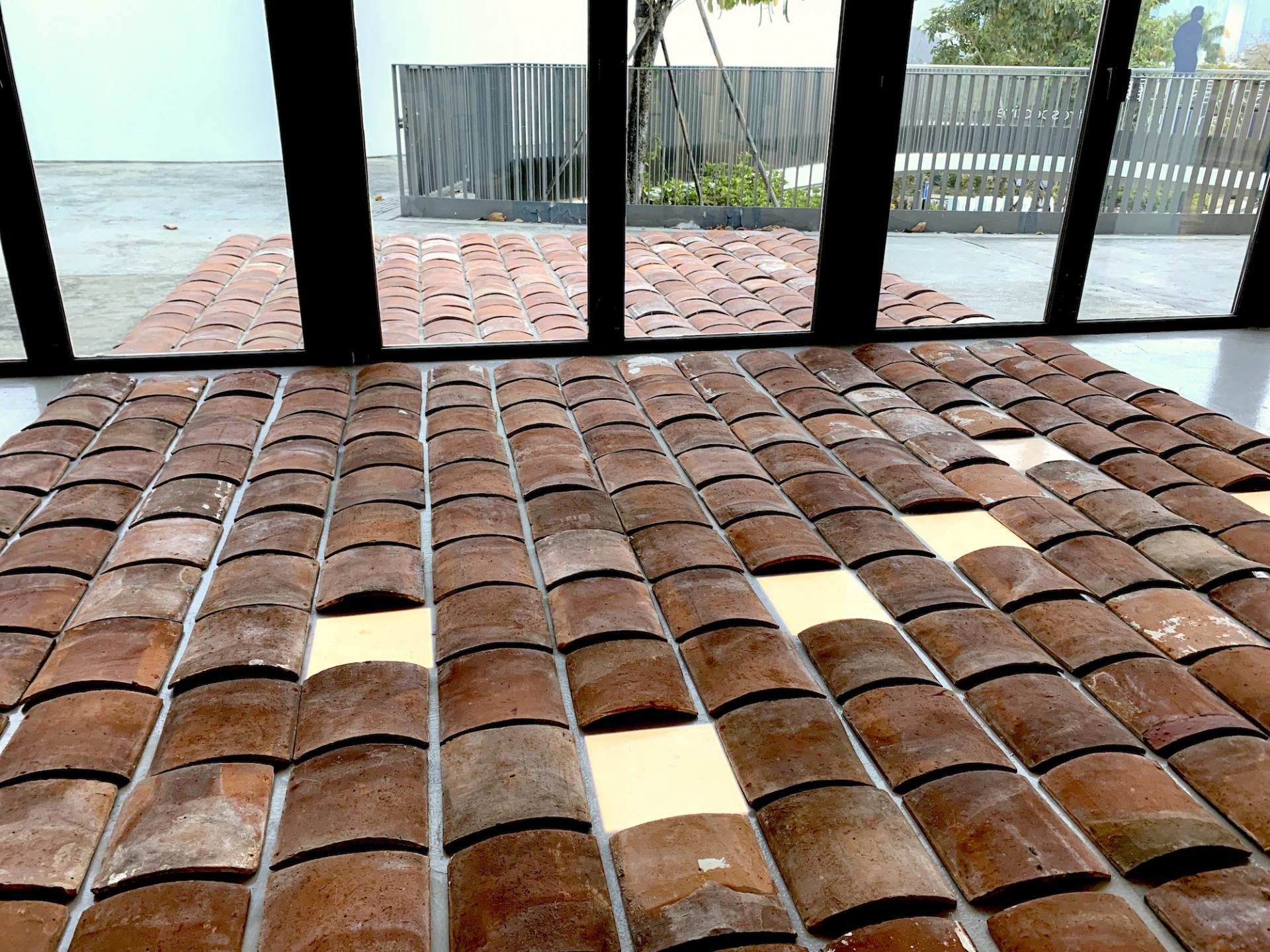 Composed of vintage roof tiles that he collected from the former building of the Museum of Tea Ware, the site-specific installation spans both indoor and outdoor, connected by a glazing that is symbolic of a ping pong net.
Among the roof tiles, seven pieces have been purposefully removed to make room for negative spaces that make the work all the more intriguing.
The seven tiles have been repurposed into yet another art installation shown at the entrance of the exhibition. Each representing a decade of Fung's past, the seven roof tiles are bolted on the wall in a shifting form to signify the ups and downs of his life journey.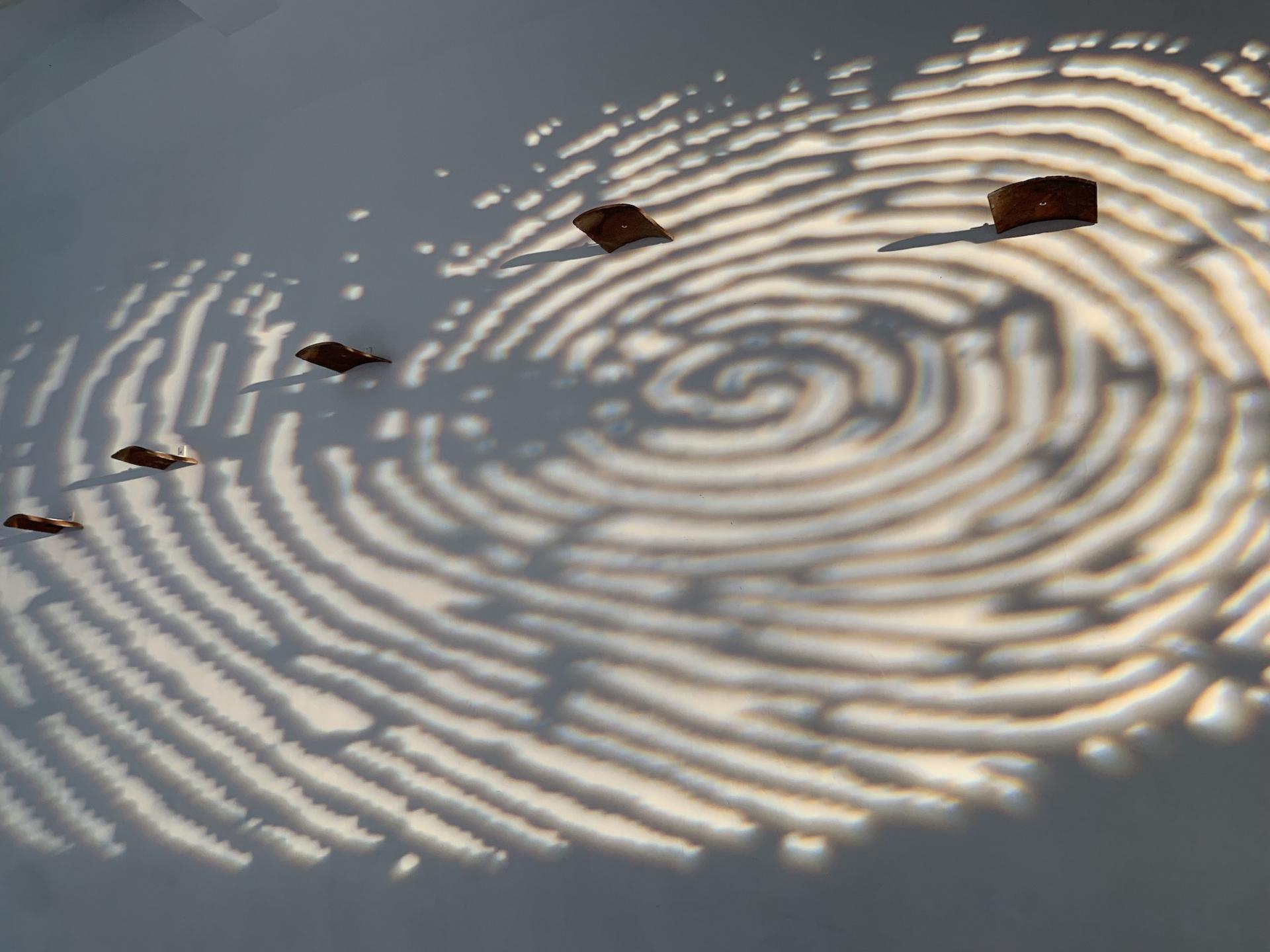 "Ping pong has been my favourite sport," says the architect-cum-artist. "The bouncing of a ping pong ball between two sides of the table embodies my happy encounter with both architecture and ink painting."
The retrospective exhibition showcases some of the key pieces from his oeuvre, including "Qī Shí" (2022) – an abstract marvel that marks his 70th birthday; a model of art sculpture "Letter From Afar" (2022); polyptych "Our Land" (2021); and "Return from the 5 Ridges" (2019).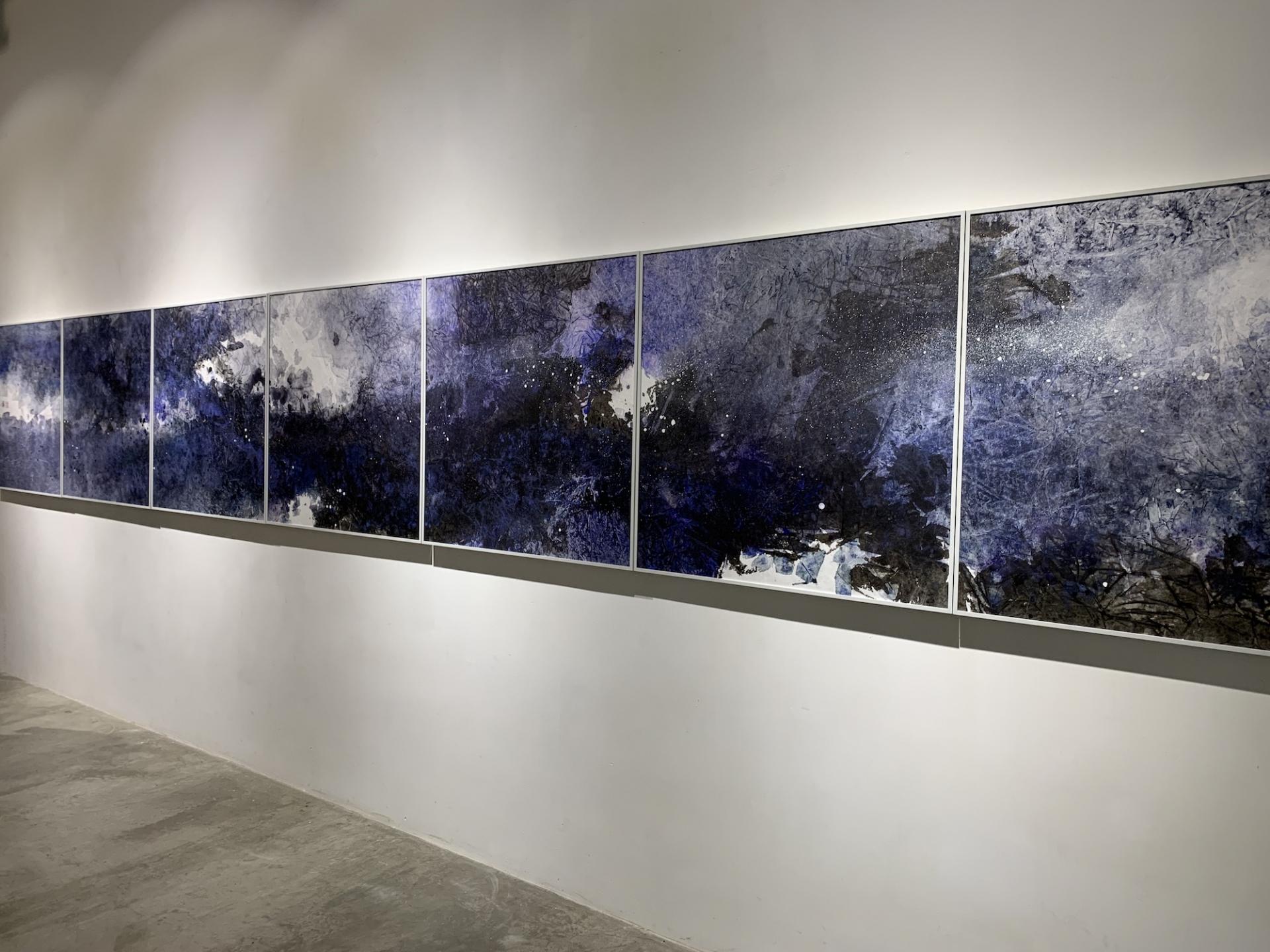 Also on display is a careful selection of his ink paintings since the 1960s; along with his early landscape paintings in a more traditional fashion; scale models and images of his previous architectural projects; radiographs, sketches and drawings dating back as early as when he was nine; and a documentary made by renowned artist Stanley Wong.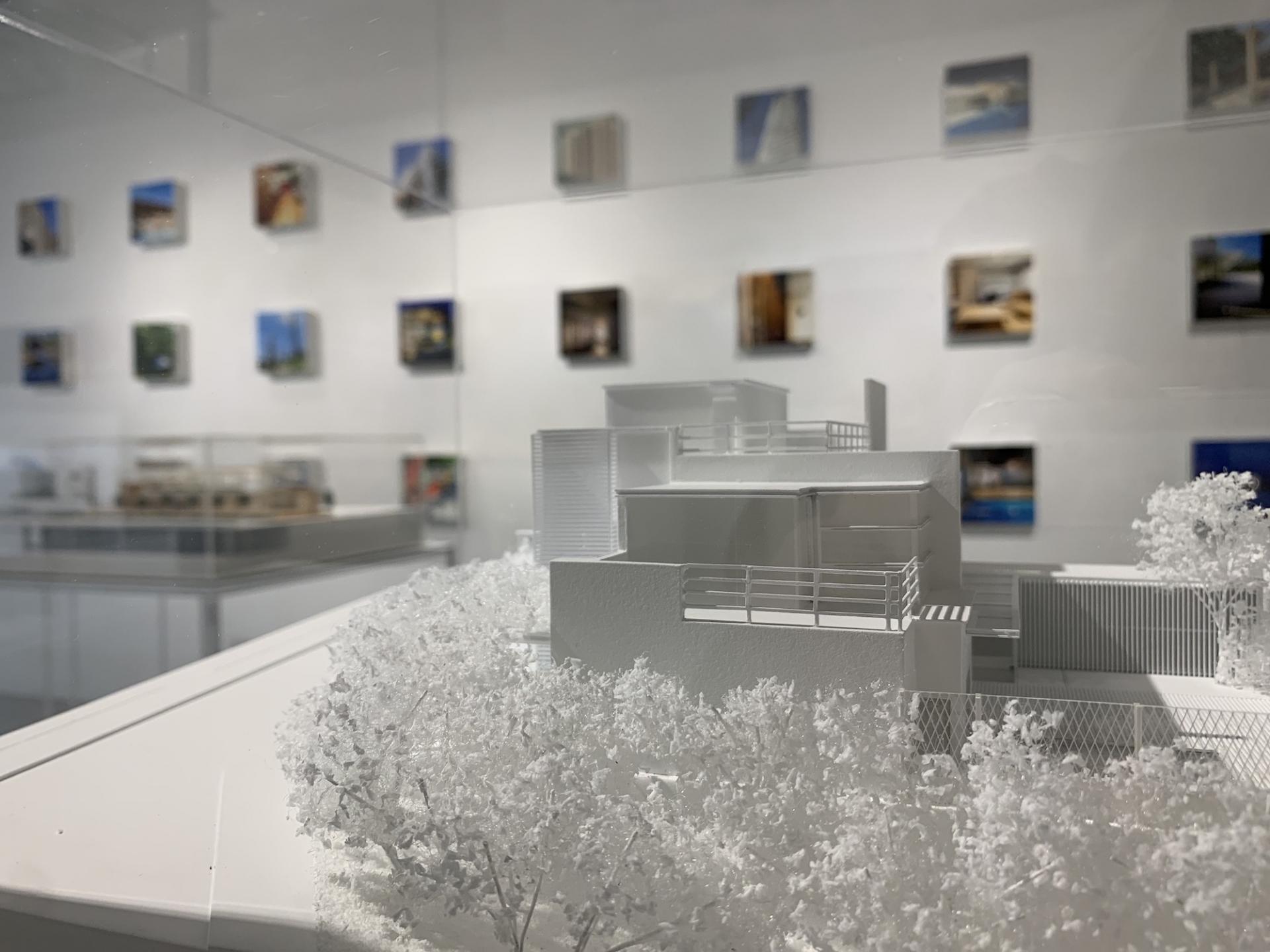 Together, they offer a window into the progression of his artistic styles and personal journey throughout the past seven decades, while showcasing how his aesthetic convictions have help shaped the city we live in today. Come and see for yourself.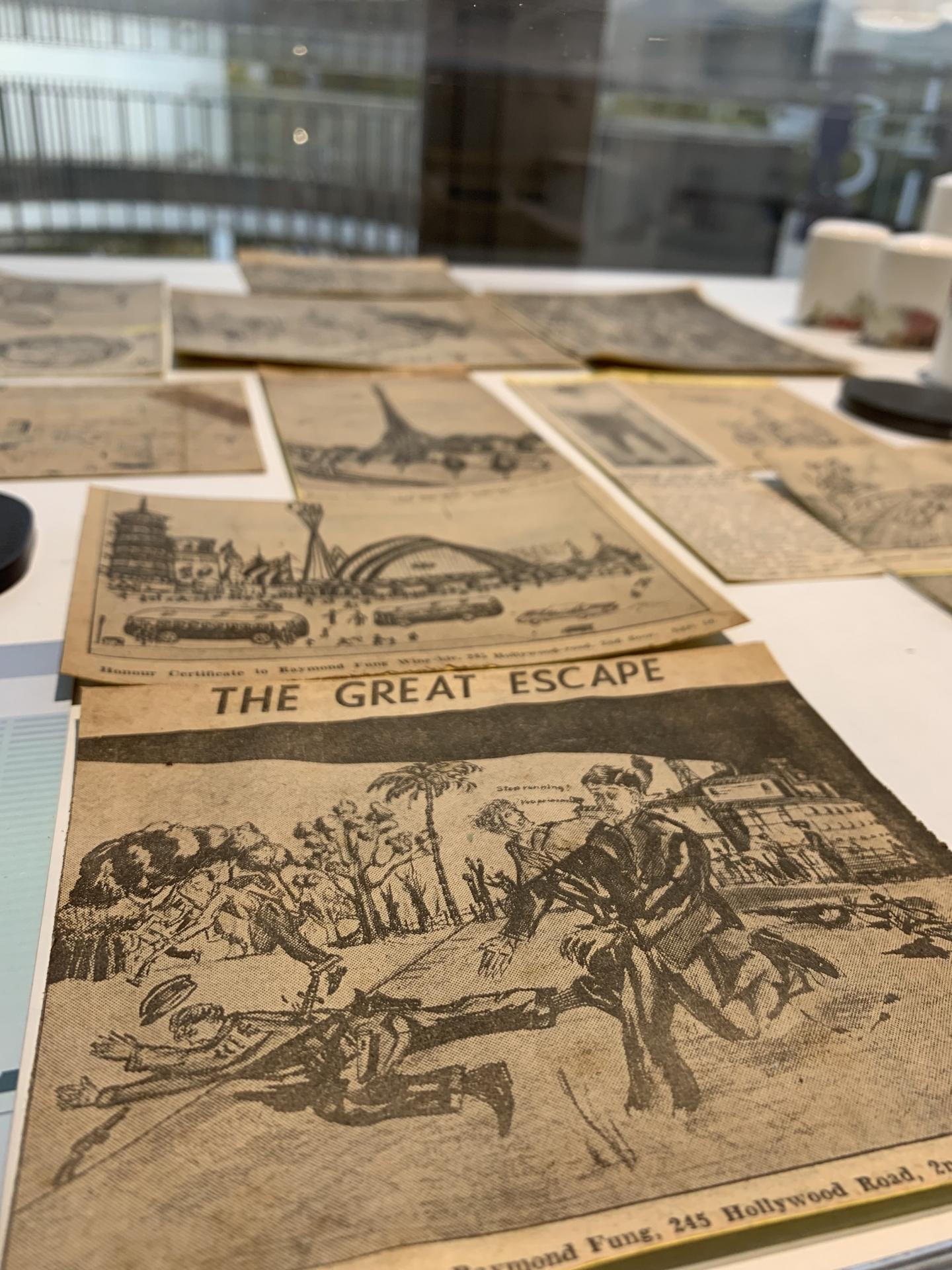 Fung is the honorary architect and adjunct professor at the School of Architecture of the Chinese University of Hong Kong. He is also an award-wining artist and architect, who won the Hong Kong Ten Outstanding Designers' Award.
Qī Shí – Raymond Fung: A Retrospective In Between Art and Architecture
Venue: Arts Pavilion, West Kowloon Cultural District
Time: 10am-8pm, 11-27 February (Saturday to Monday)