The plural form of Tyrannosaurus is Tyrannosauri or Tyrannosauruses, and a pack of Tyrannosaurus Rex is known a "Terror, " but trust me there is nothing to fear here!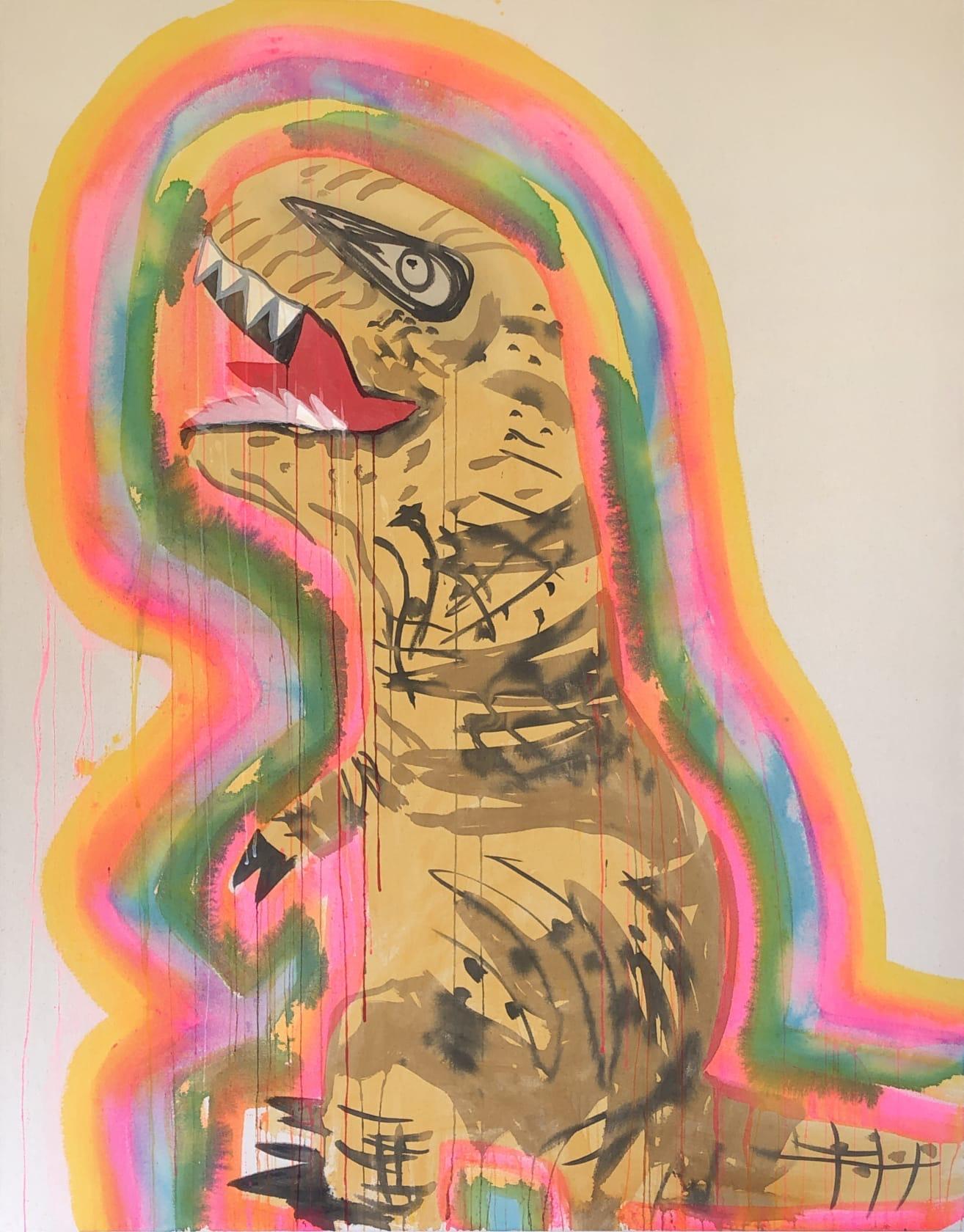 The LA-based artist Liz Markus kicks off the opening show of UNIT LONDON's brand-new concept gallery, UNIT X at The Stables in London's Covent Garden with her first UK solo show — Super Disco Disco Breakin' featuring her coveted T-Rex paintings.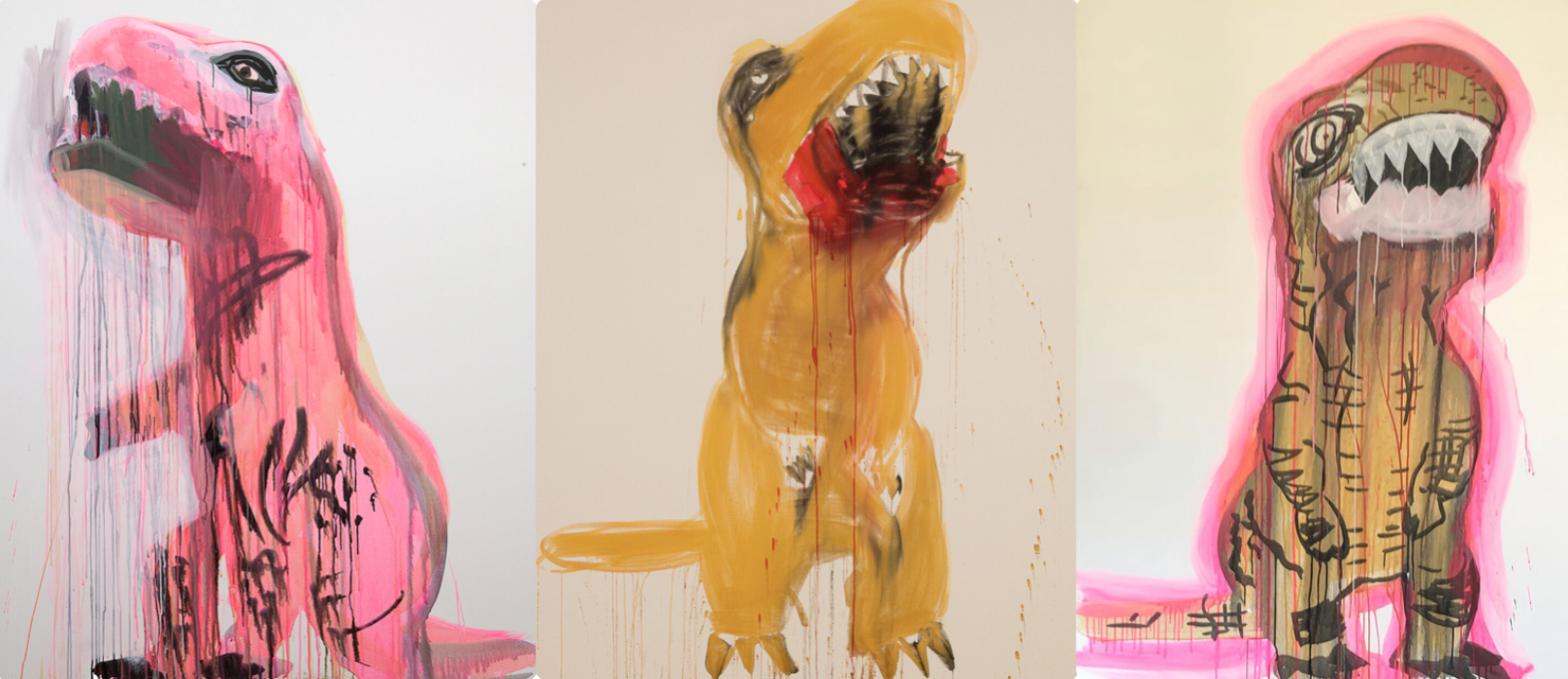 UNIT LONDON was founded in 2013 by two young British artists and childhood friends, Joe Kennedy and Jonny Burt, and is now one of London's leading independent, artist-led galleries. They have pioneered the use of social media and digital content to establish a global artistic platform for emerging talent, launching the career of under-the-radar artists, providing the world with an entirely new way to access art that is open, inclusive, and accessible. Starting out with a lack of investment meant social media was the way forward, and it worked — Instagram brought their first sale from a Lebanese collector, followed by a sale to Justin Bieber. Their use of social media over the past six years means they are well placed to cope during the current pandemic.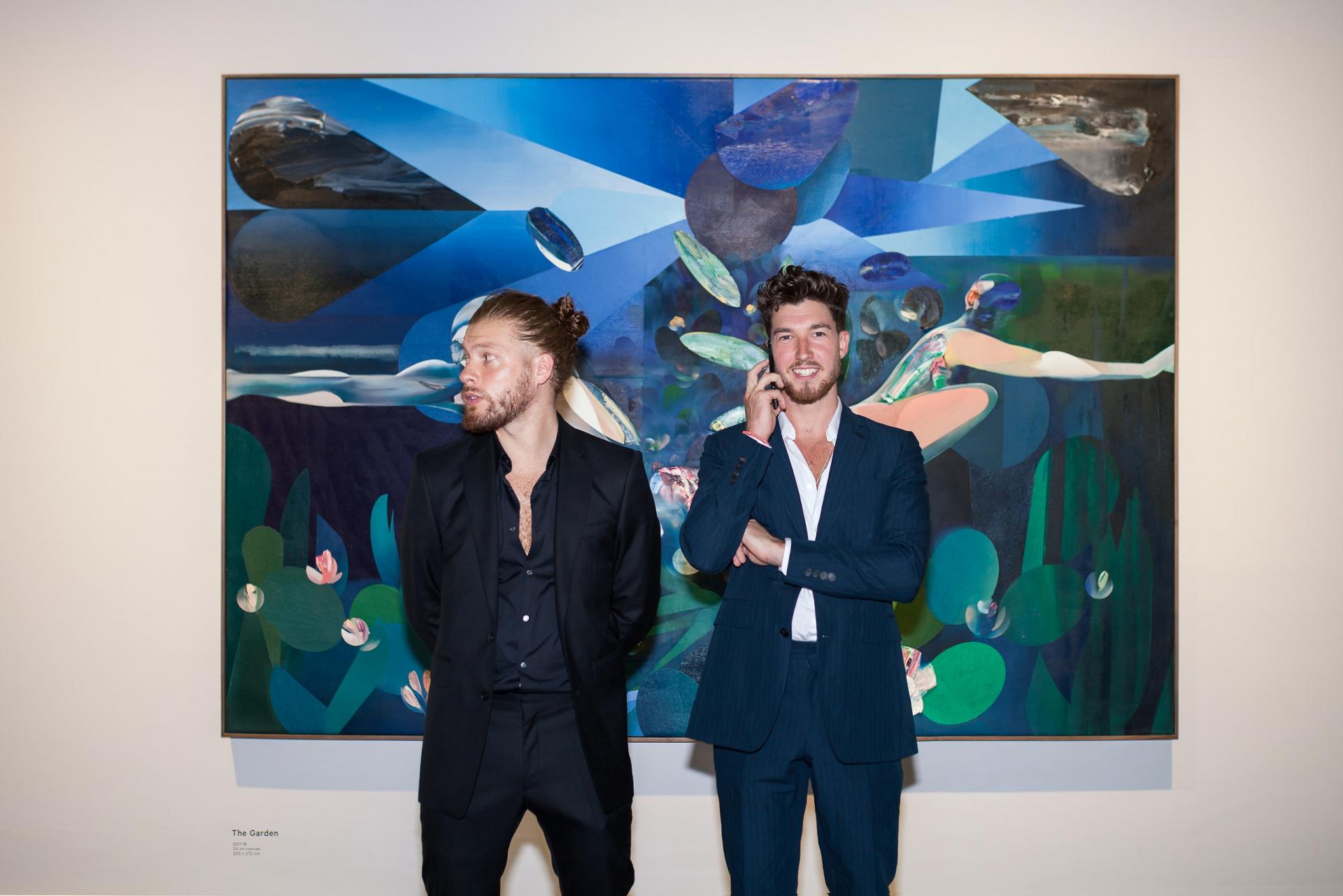 "Unit London reached out to me after seeing my work on Instagram and asked if I'd like to do a solo of my T-Rex paintings. They are a singular type of gallery and one that may be particularly suited to the new world we live in. Joe and Jonny are quite savvy and fun," Markus tells me.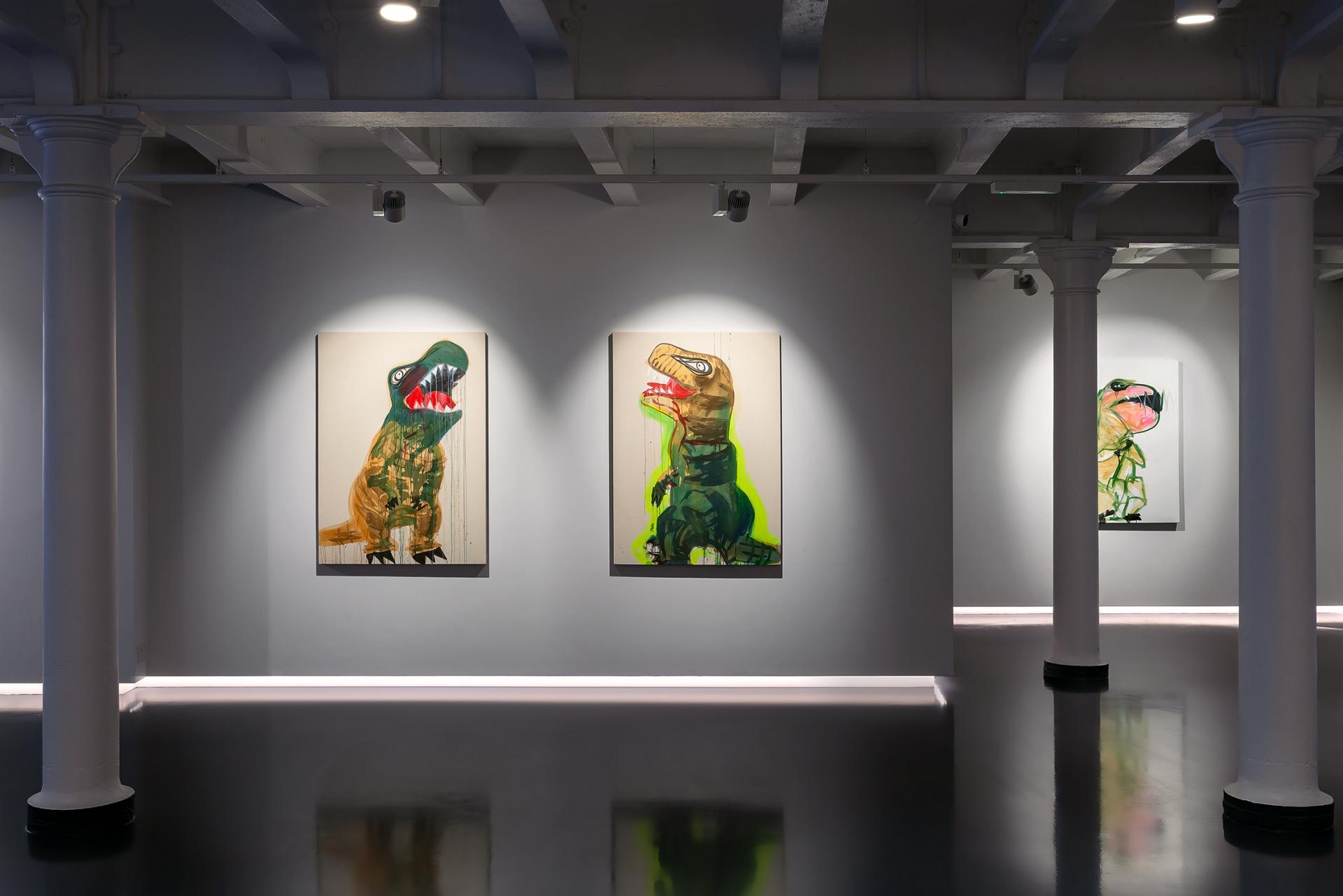 "The world was quite normal when I began the T-Rex series. I was captivated by photos of people trying to run in the ubiquitous Halloween costume and wanted to paint it. COVID has changed my life quite a bit. I live in Hollywood with my husband. I used to have a large studio in downtown L.A. When the shutdown happened in March, I started working out of our apartment and eventually closed the downtown studio. I never thought my main studio would be my dining room. My husband is high risk, so our life is quite restricted. Luckily, we have an amazing terrace with an expansive view of palm trees and hills, with a huge vegetable garden below us. Like everyone in the U.S., I'm in a constant state of tension over the election. No one knows what will happen, but with Trump asking his gun-toting followers to "stand by," I expect there to be violence. All of that is no doubt affecting my work. Now, with climate change, firestorms on the west coast feeling like the third component in a trifecta of doom (pandemic, U.S. election, fires), what stands out for me with the T-Rex is that they are extinct— I'm sure that finds it's way into the work."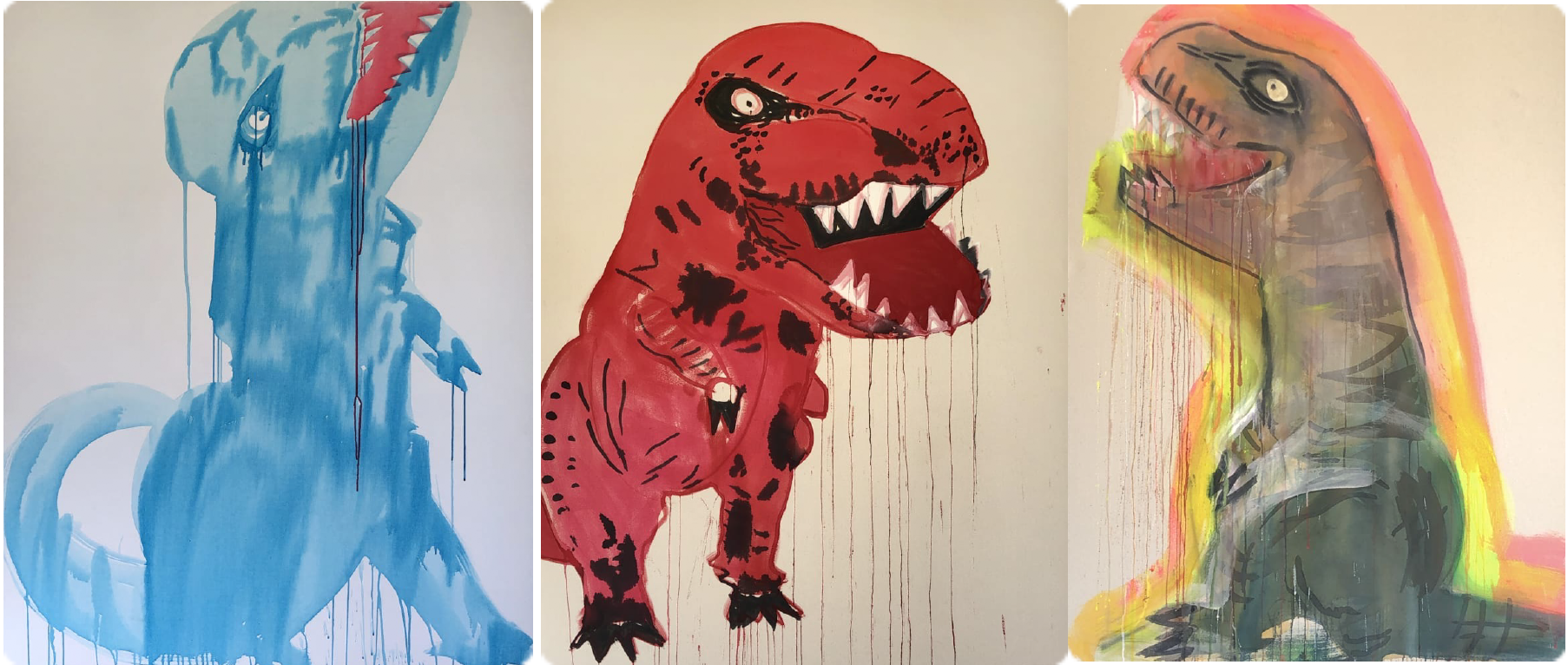 Markus is known for bold and colourful works painted on unprimed canvas with washes of acrylic paint are left to bleed, creating a hazy, atmospheric blend of colours. Markus appropriates from American history and culture, referencing pop culture, fashion, punk, and new wave. Favourites Markus loves to paint include Capote's swans, the glam socialites of the 20th century Babe Paley, CZ Guest, Slim Keith, and the beautiful interiors they inhabit, decorated by renowned decorators. As well as the beau mode's denizens — the likes of Brigitte Bardot, Bianca Jagger, and Jane Birkin.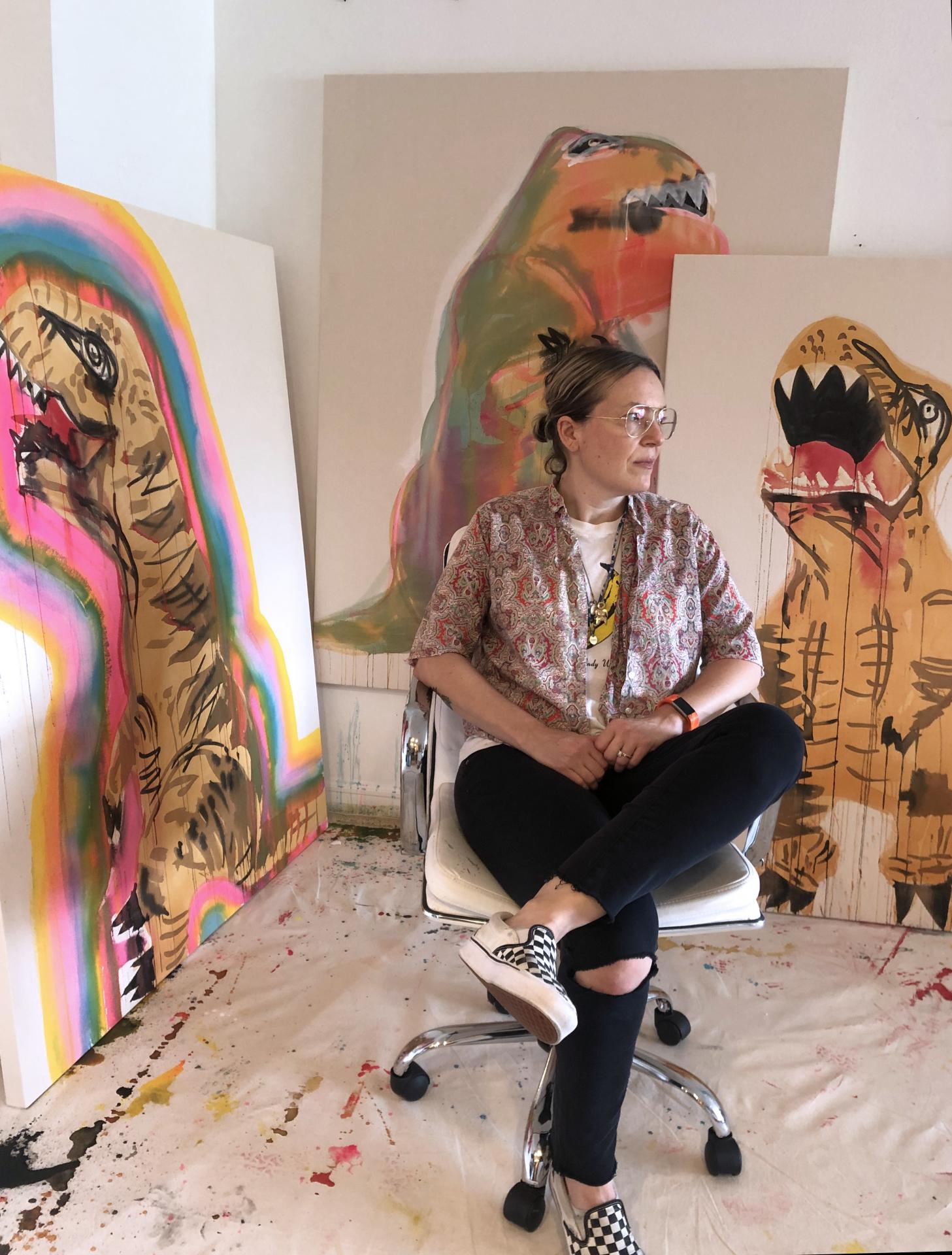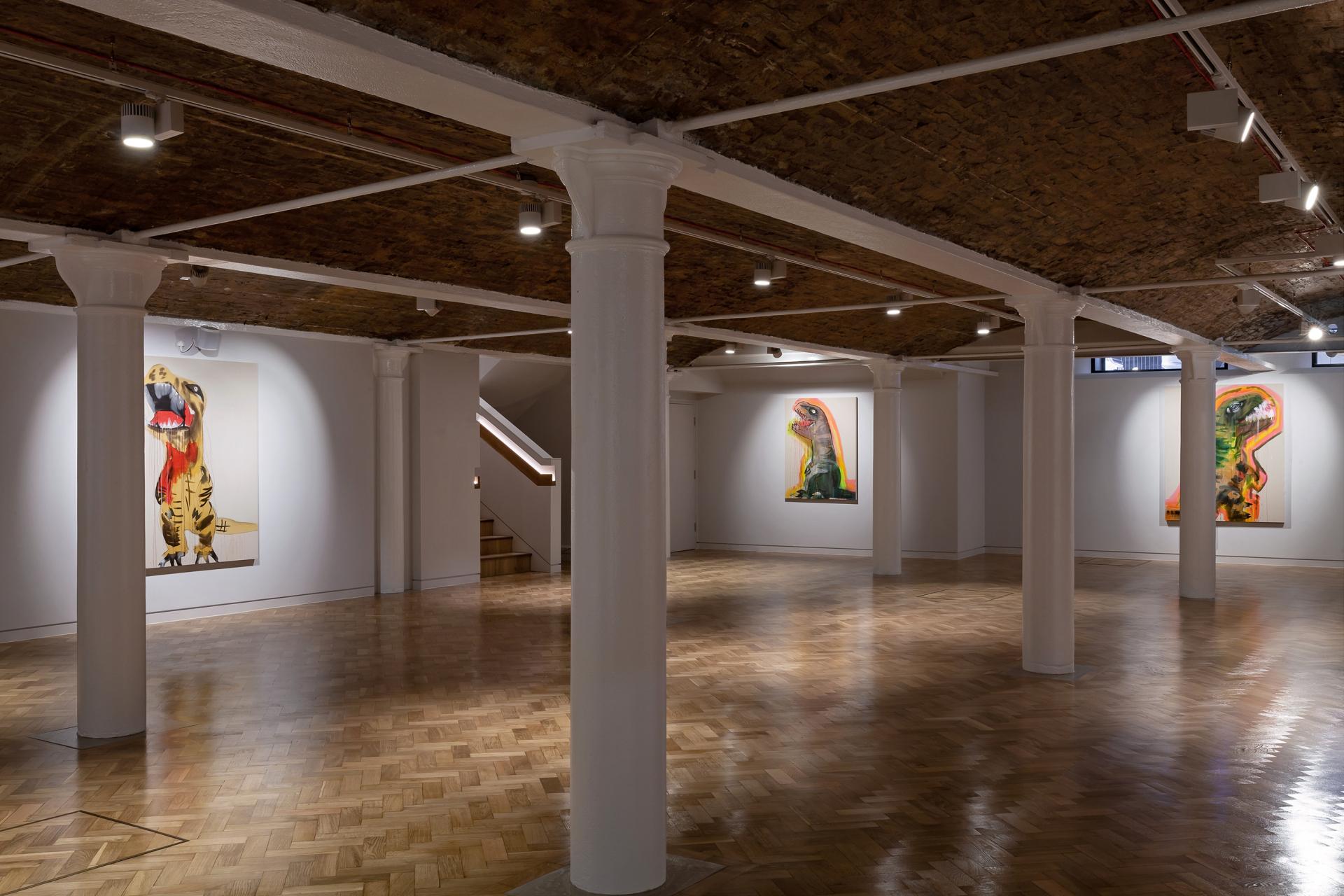 Markus, create a series of paintings focusing on a central shared motif, such as Kermit the frog, cavemen, and portraits of socialites. In 2009, she exhibited a collection of paintings interpreting Nancy Reagan's role in her husband's administration. Other subjects have included hippies from the Vietnam War era, and figures from the counter-culture of the 1980s, including Frankie Goes to Hollywood, Johnny Rotten, and Jean-Michel Basquiat.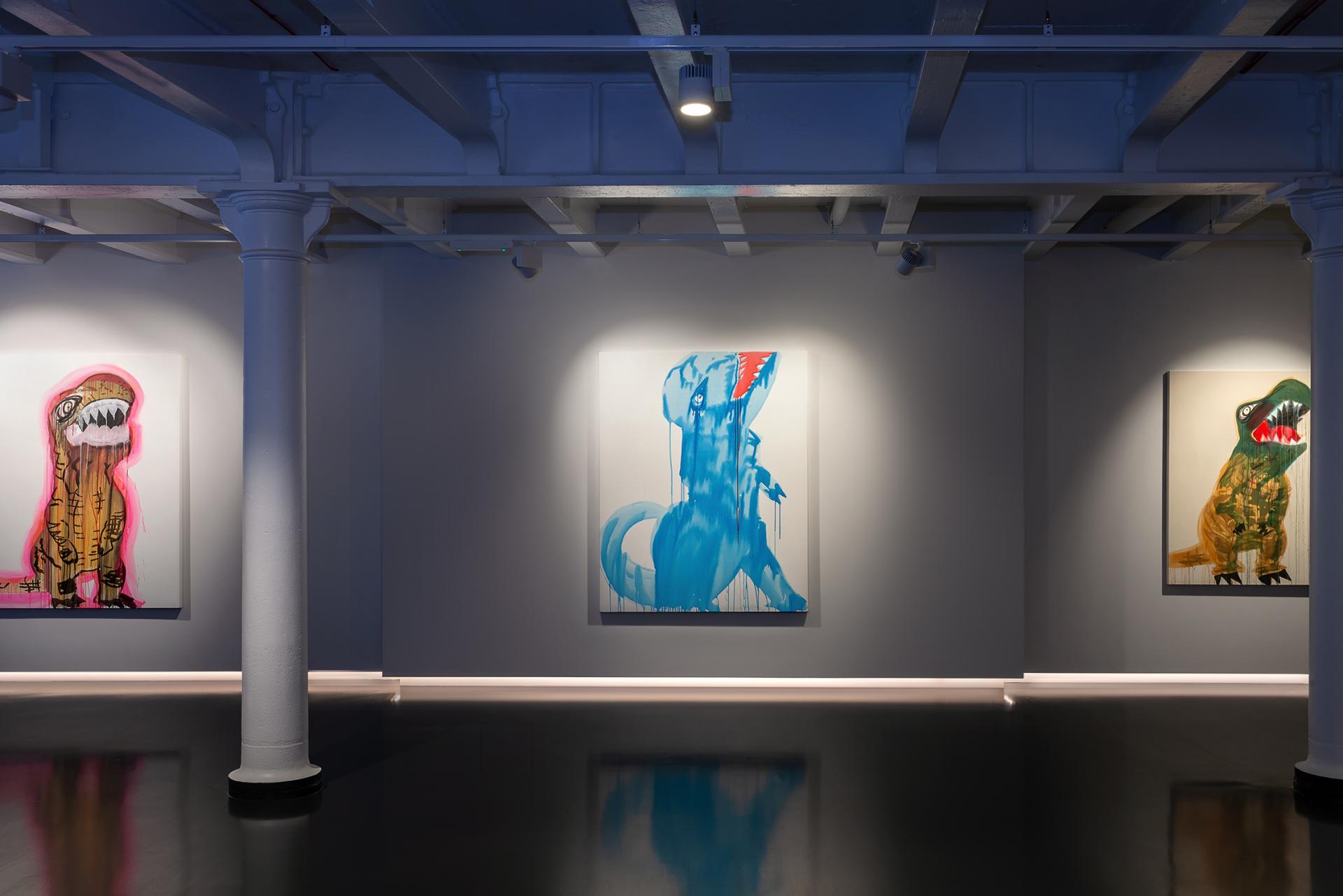 "My work lies at the crossroads of pop, colour field painting, punk, and grunge. I paint intuitively, so I see the work as some kind of expression of myself. If I can capture something that rings true, I've found that other people see that, connect to it, and have a transcendent experience. That's ultimately what I hope the paintings offer people," Markus tells me. "My dinosaurs began through my painting Cave Life [2019] when I noticed that the green and pink shapes on the left suggested a dinosaur head. I had already been thinking about cavemen, so what's few million years earlier?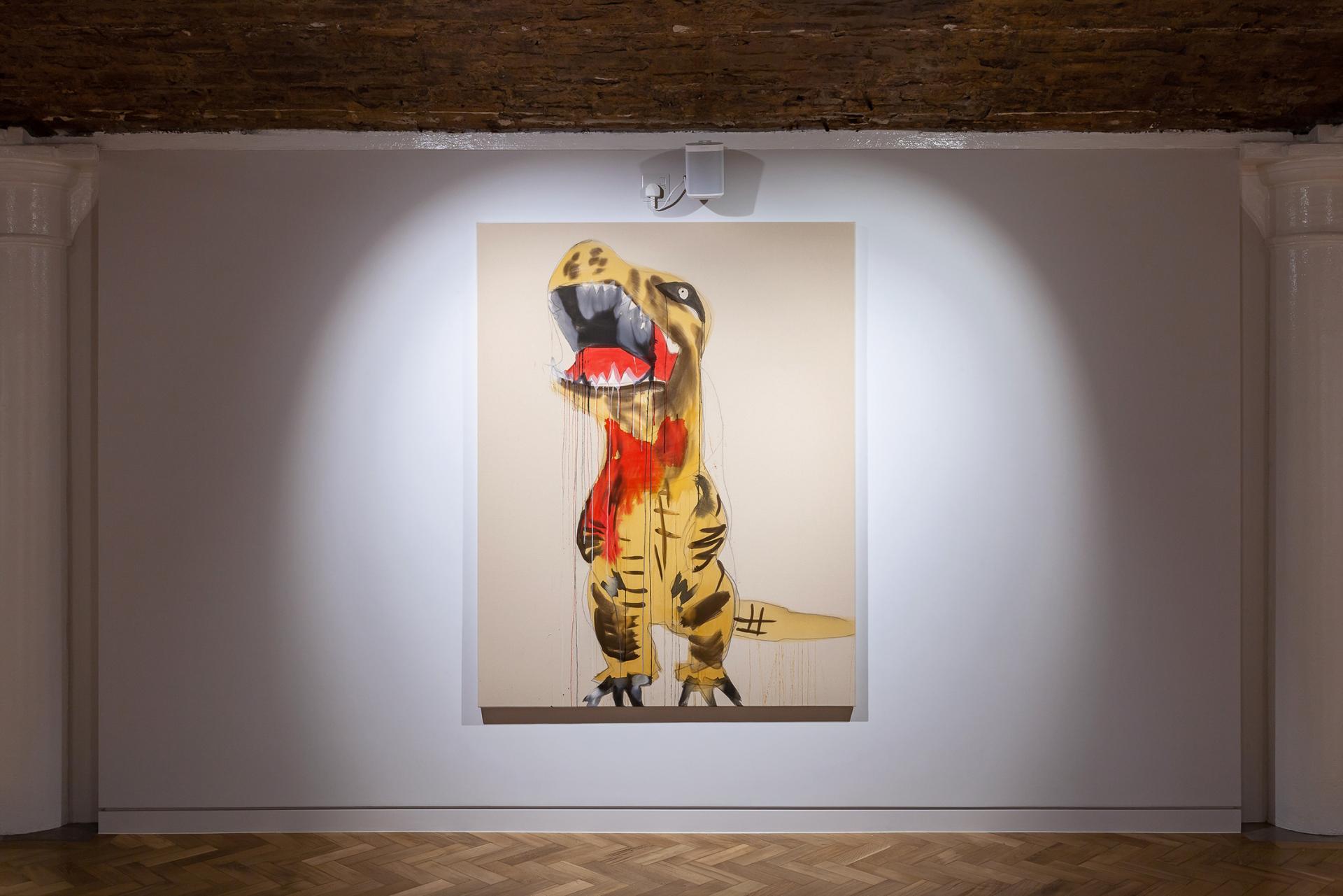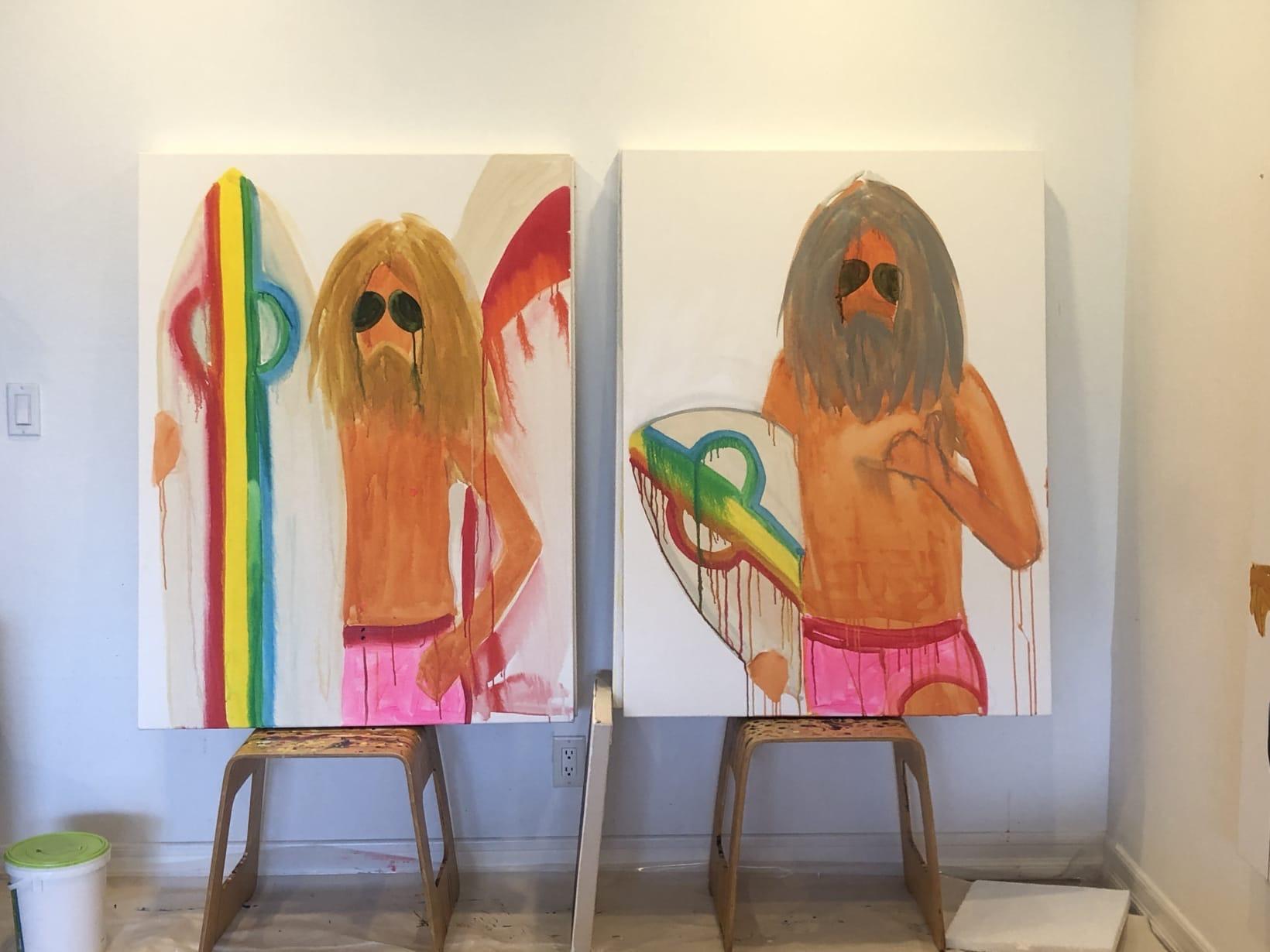 An obsession for painting hippies — particularly a long-haired, bearded, aviator-wearing hippie head, kept her busy in 2016. While contemporary fashion never-fails to inspire, especially if artists block settle in.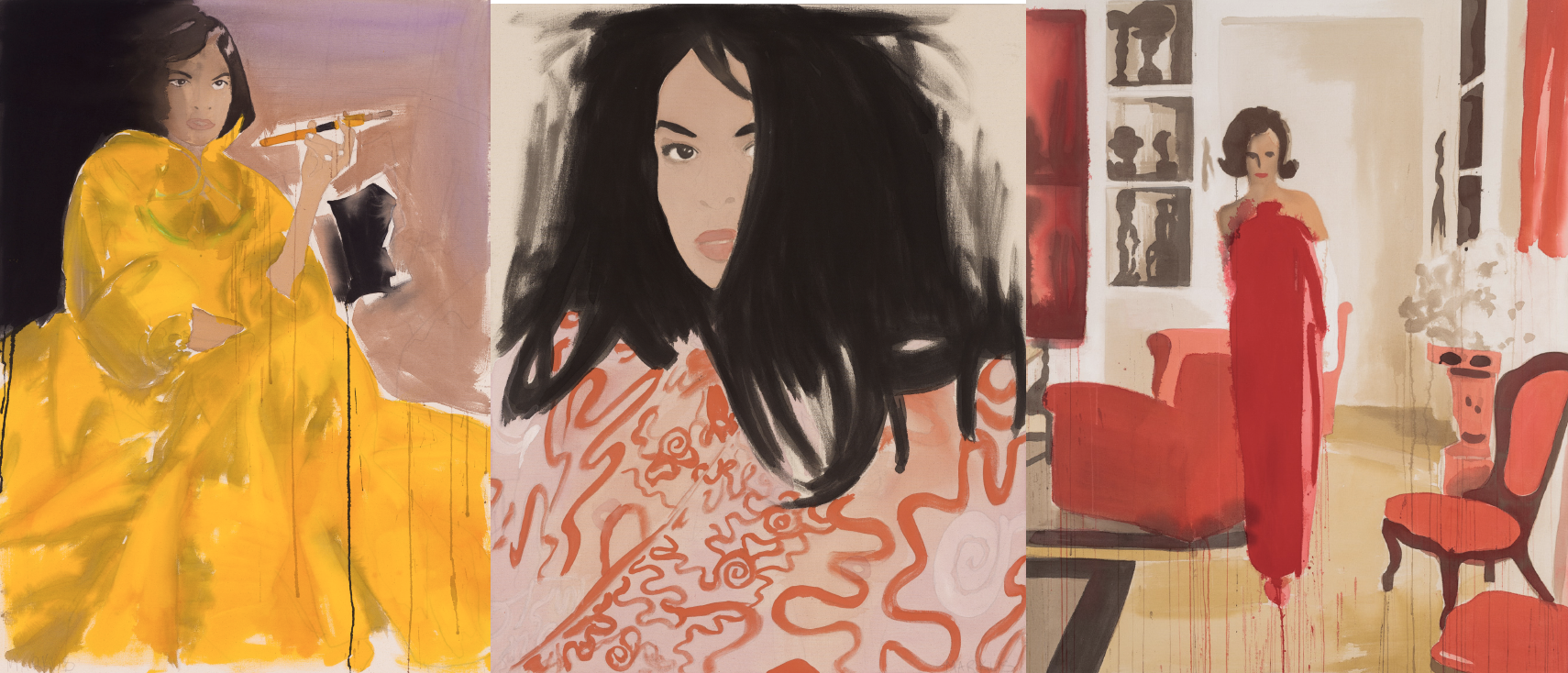 Unit X 40 Earlham St, West End, London WC2H 9LH
Unit London 3 Hanover Square, Mayfair, London W1S 1HD
***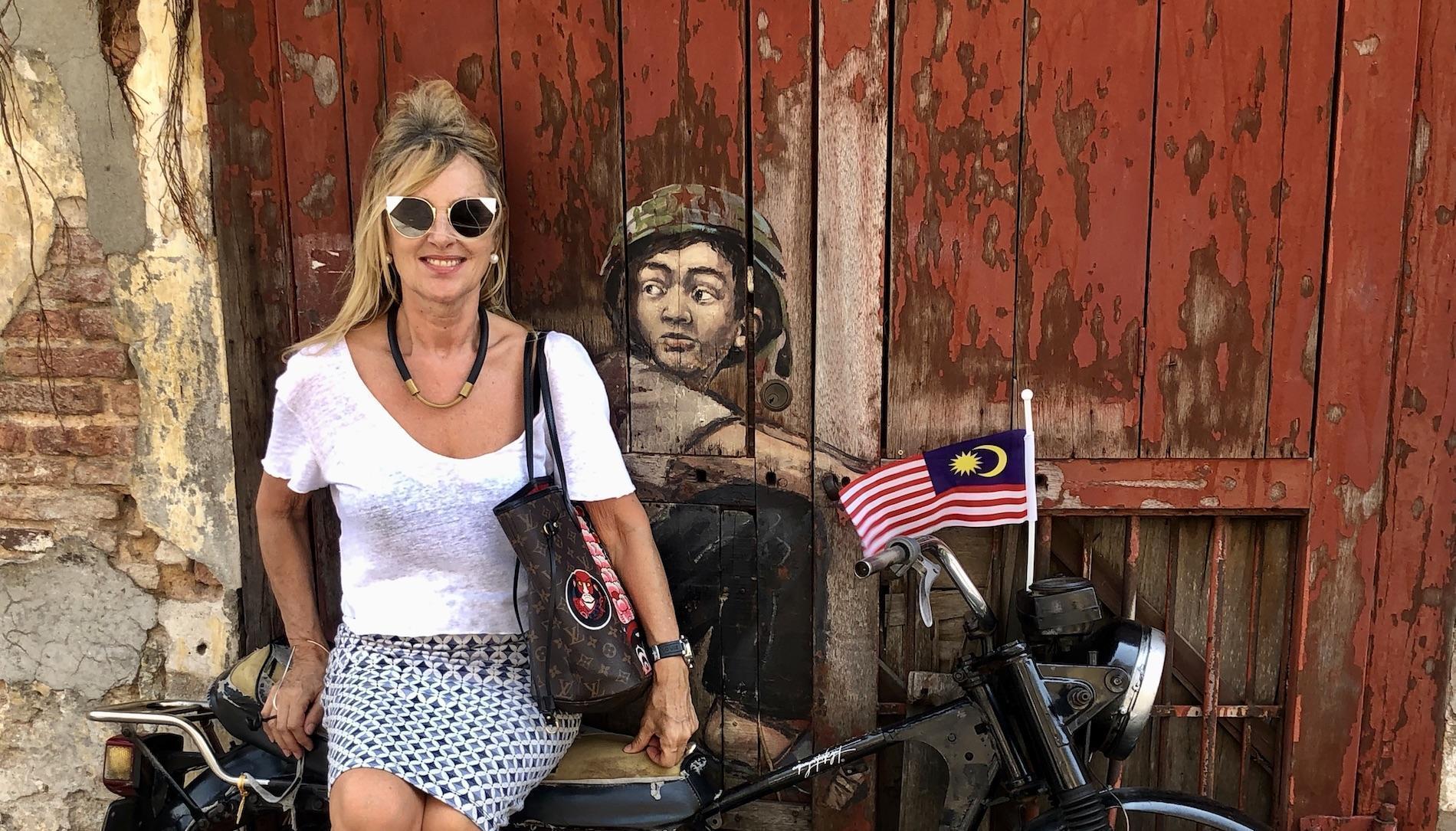 Anji Connell is an interior architect, garden designer and self-proclaimed nomad who regularly writes about art, design, lifestyle and travel from her globe-trotting adventures. Known for her bubbly persona and even more exuberant sense of style, Anji's portfolio spans everything from interior styling to furniture and landscape design for some of the world's most beautiful spaces. For now, you will find her @anjiconnell_acidplus and anjiconnellinteriordesign.com bingeing on future travel plans from her designer chair.