Enter into the enchanting world of the jungle, where flora and fauna collide in a palette of spirited and captivating colours, as well as striking and eclectic forms.
This exclusive creative collaboration between four Hong Kong-born lifestyle brands fuses interior decoration (The Altfield Group) with fine bone china (House of Aurum), contemporary jade design (TRACE) and artisan florals (Floristry by Art of Living).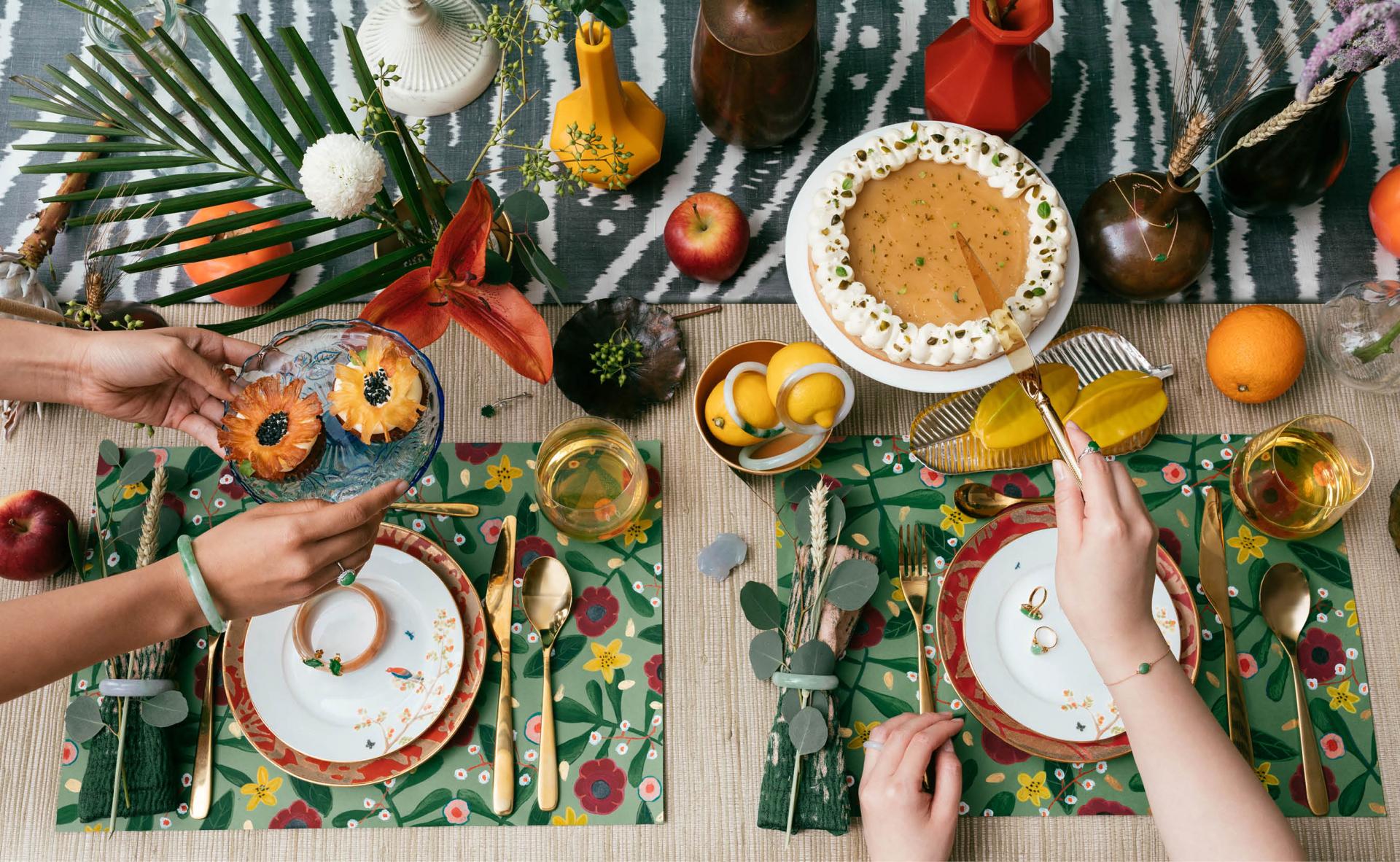 The series of expressive and poetic interior tableaus celebrate the joy of creative partnership and craftsmanship. From handcrafted silverware, to one-of-a-kind Chinoiserie plates, to carved jade forms, to soulful bouquets, the four creative females involved in the collaboration share a passion for beauty and imagination.
The inspirational photography captures moments of unbounded creativity…drawn together through the mysterious and ever-bustling theme of the jungle.
ALTFIELD CONTEMPORARY SILVERWARE
The Altfield collection of hand-worked solid silver works of art has been created in partnership with a group of very talented Asian silversmiths with whom they have worked in partnership for the last fifteen years. Silversmithing is an ar tisan craft that is usually passed down through families and young apprentices, who work at small tables in the courtyards of their own homes.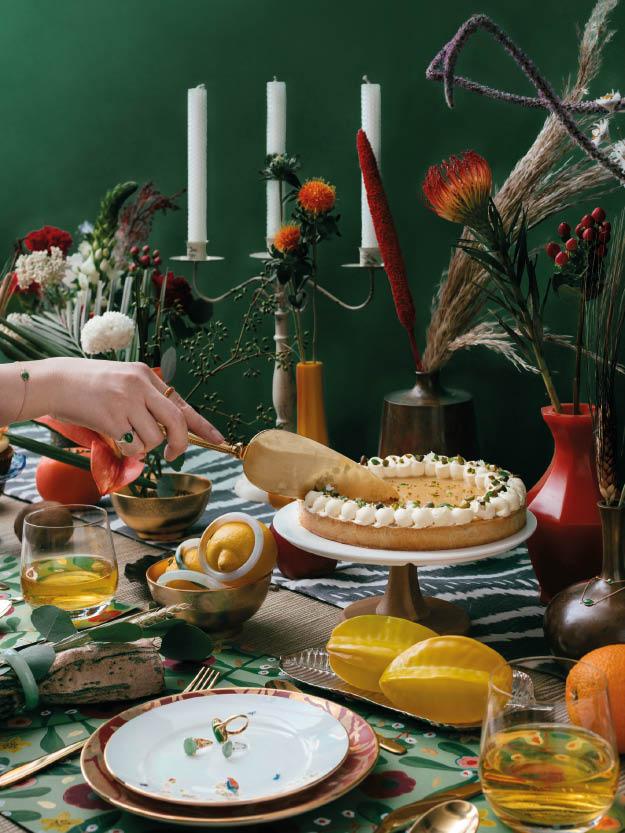 The pieces in the collection are inspired by both Chinese and South East Asian forms which are then reworked with a Western eye for form and function.
Whether displayed individually as sculptural decorative objects or massed into table settings and collections, the beauty of the silver and the skilled traditional craftsmanship can be appreciated. Altfield have tried to combine both old and new ideas to form contemporary pieces that will work in both modern and traditional environments.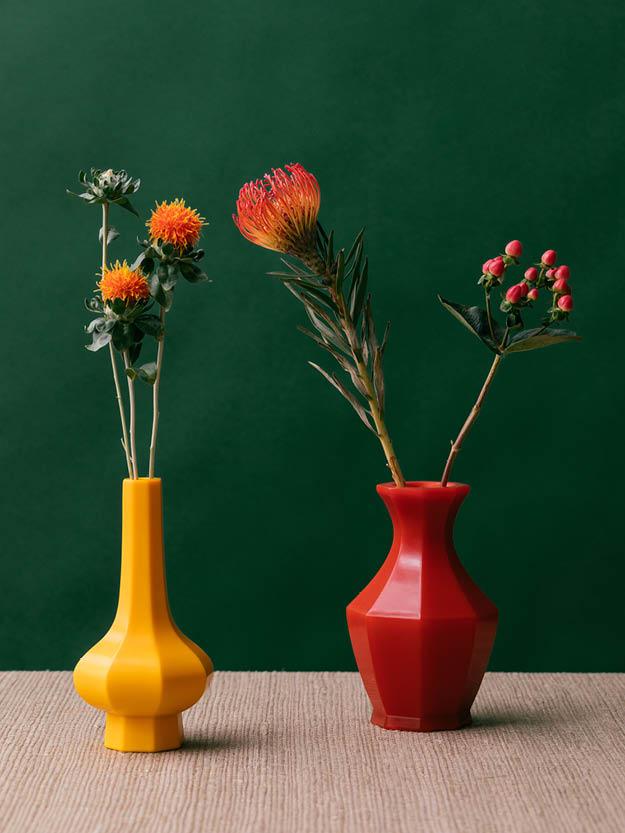 TRACE NATURE COLLECTION
TRACE presents a contemporary twist to classic jadeite stone, using clean, minimal lines in our signat ure collections. The Nature Collection diverges from our usual simplicity, and features limited edition designs with handmade settings and carved jade, bringing a touch of fantasy to the natural world. Each piece is one-of-a-kind, fromjewelry embellished with diamonds, to decorative designs that enliven spaces.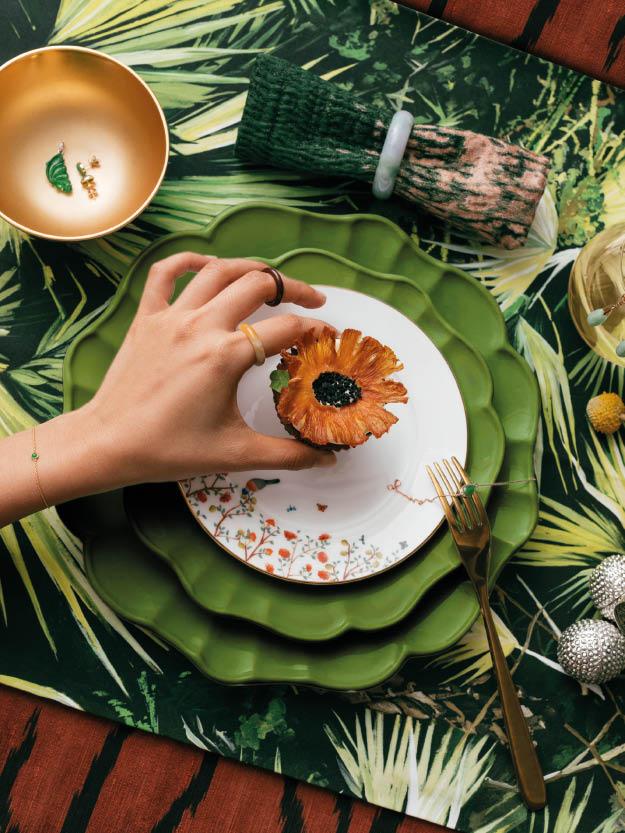 The brand is an evolution from the two founders' family jade business that had its beginnings in Hong Kong in the 1950s. The original mom-and-pop jewelry shops were where the founders spent their childhood days and first learned about jade. Through their fresh perspective, they hope to foster a new appreciation for jade in a wider audience.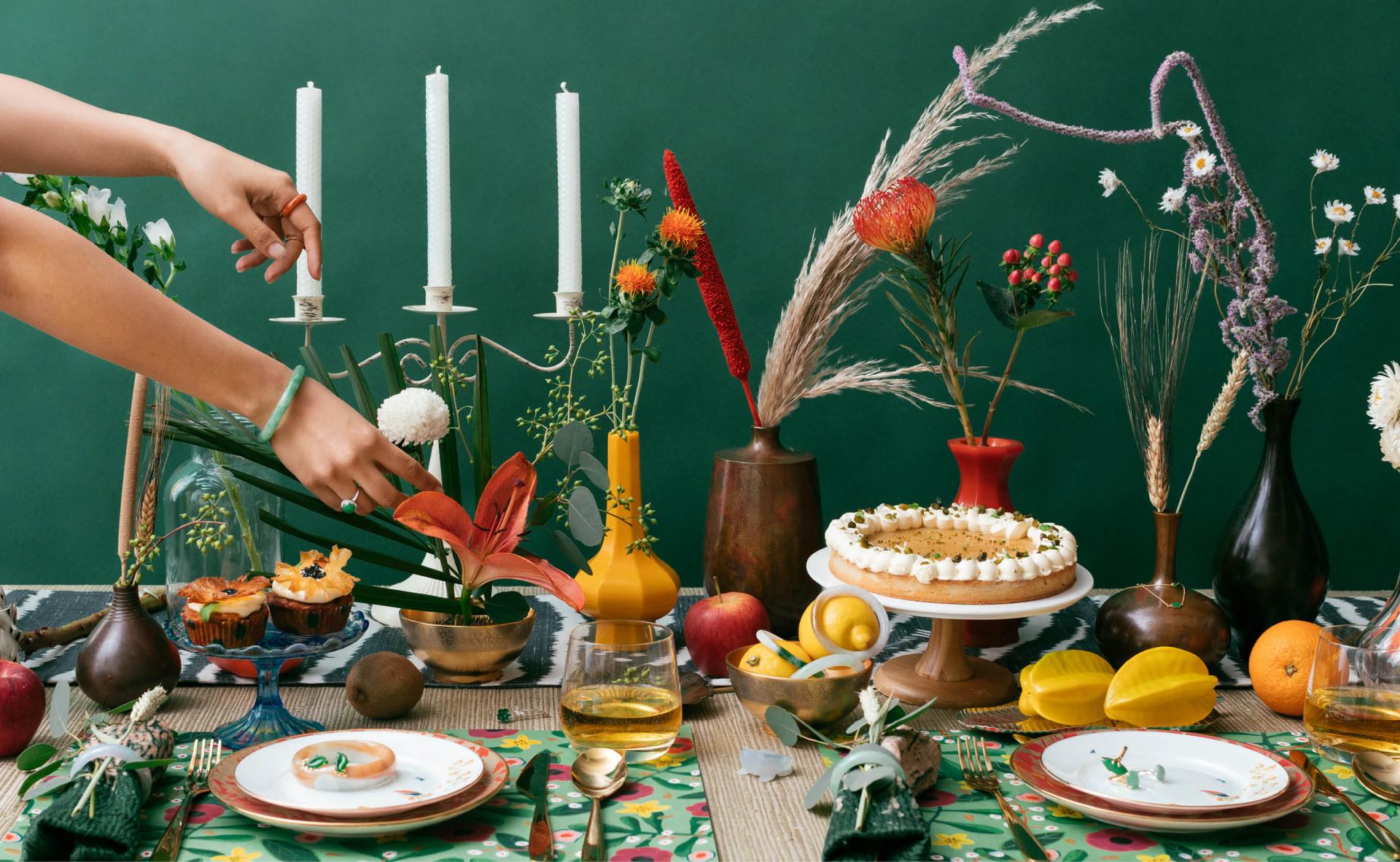 This collaborative photoshoot was captured by TRACE co-founder Tracy Wong, a serial creative as a photographer and digital consultant. Her new brand, workshop ten, is a culmination of her passions, providing a multi-purpose studio space, team of visual creators, and digital marketing solutions. As a photographer, her work is characterized with a feeling of authenticity and warmth.
HOUSE OF AURUM FINE BONE CHINA
For House of Aurum's debut collection, the founder looked back to her years as an interior designer working frequently with chinoiserie for inspiration. This airy style paired beautifully with the highly embellished Rococo interiors of the 18th century, and is still often employed today as a reference to the refined opulence from before. Fascinated by the juxtaposition, Janice Wong created a whimsical landscape of citrus trees, birds and insects on extravagant fine bone china hand-lined in 24K gold. Each set comes with four coordinating dessert plates and can be mixed and matched to create a lively afternoon tea experience. All designs are one-of-a-kind; each is made in limited quantities each season.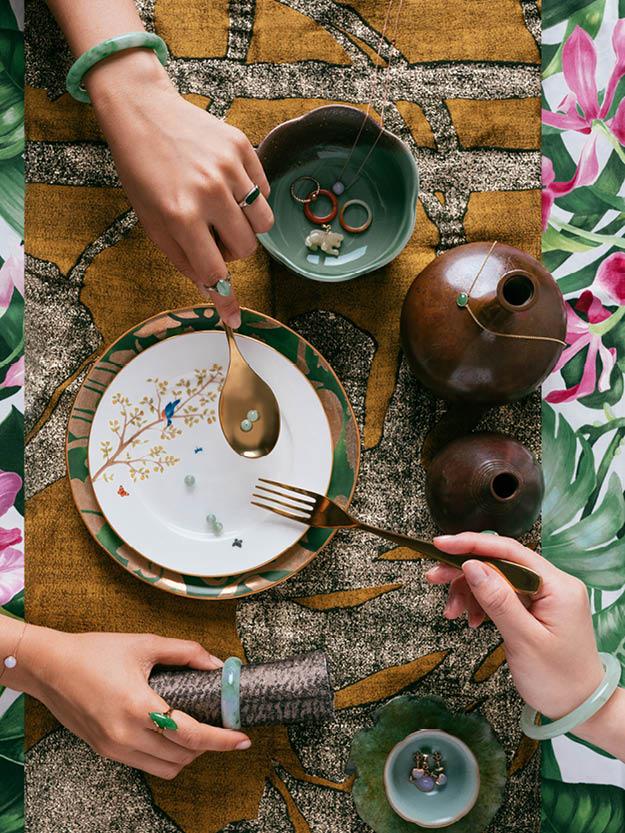 A designer, artist and chef, Janice draws from nature, history, architecture and everything in between. After graduating from Parsons School of Design, she worked as an interior designer, refining and enriching her knowledge in the decorative arts. In her spare time, Janice would either be at a farmer's market, an exhibition, at home in the kitchen or getting lost in the city. After a decade in New York, she enrolled at Le Cordon Bleu to hone her skills in patisserie, thus catapulting her journey further into an ever-vacillating medium between food and design.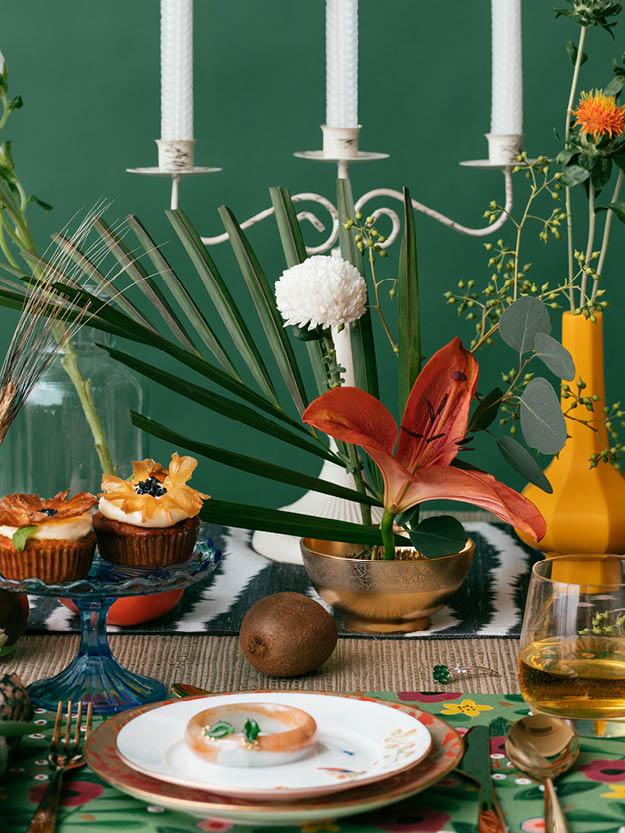 FLORISTRY BY ART OF LIVING
Founded in 2018, local boutique florist Floristry by Art of Living came to life after the founder's decade-long mindfulness practices and experiences. While pursuing the floristry art, the founder also believes in the healing power of flowers, and the insight of life that comes through it. Creating a balance between visual, sense and mind through flower arrangement, the founder hopes to awaken to the sense of inner peace and calmness amid the hectic daily life while enjoying the beauty of flowers.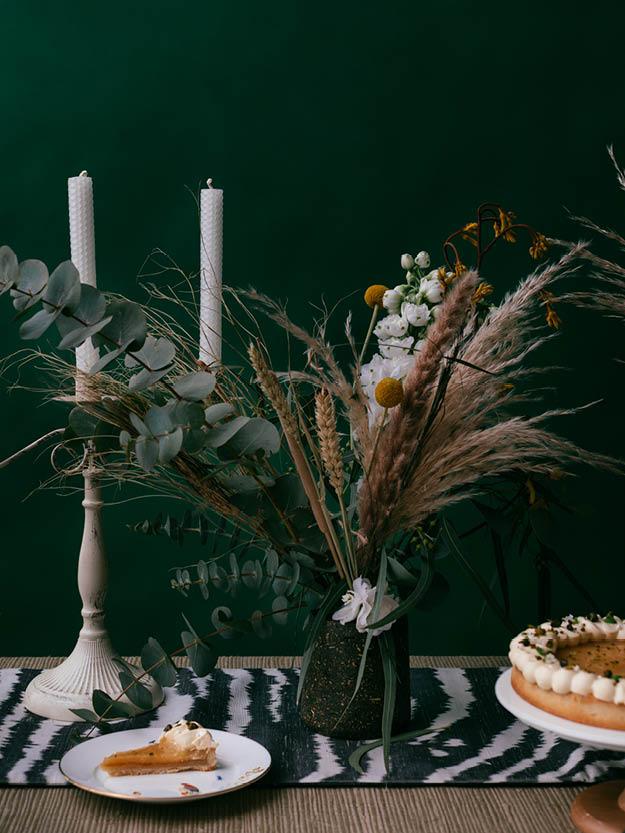 Emily Wong, inspired by a decade of meditation practices, nature and lifecycle, founded Floristry by Art of Living in 2018, in the hopes of bringing more awareness through contemporary floral style. Having graduated from London Flower School, she also co-founded the Floristry at M&L in 2017, with a focus on a wild and natural floral style. Her latest endeavour in 2020 is the launch of faalaalaa, a creative floral design studio focusing on a whimsical and pop art floral style, capturing "once-in-a-lifetime" moments. Through different styles of floral arrangement, Emily's work often incorporates a story, a message or a theme that relates to mindfulness and sustainability.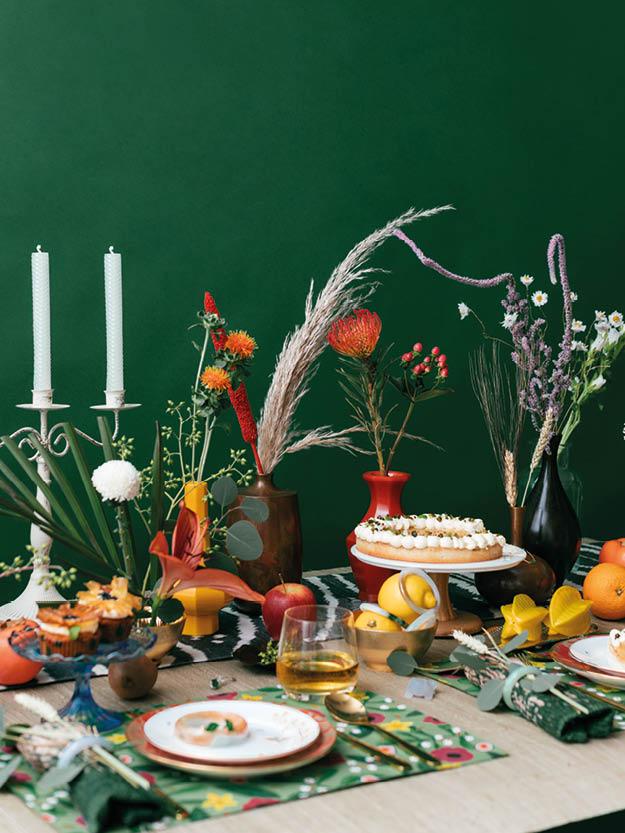 (Photography: Tracy Wong; Styling: Victoria Cheung & Janice Wong; Floral Design & Styling: Emily Wong)
Get the look with our special picks below: