This decades-old bathhouse takes a creative approach in celebrating books, and hosting lover of books.
Not hidden but maybe a little reserved, is how one would describe Not Just Library. Located in Xinyi District, the commercial hub of Taipei, Taiwan, this multifunctional space called Songshan Cultural and Creative Park, where the old tobacco factory stays with other artistry spaces, is the location for Not Just Library.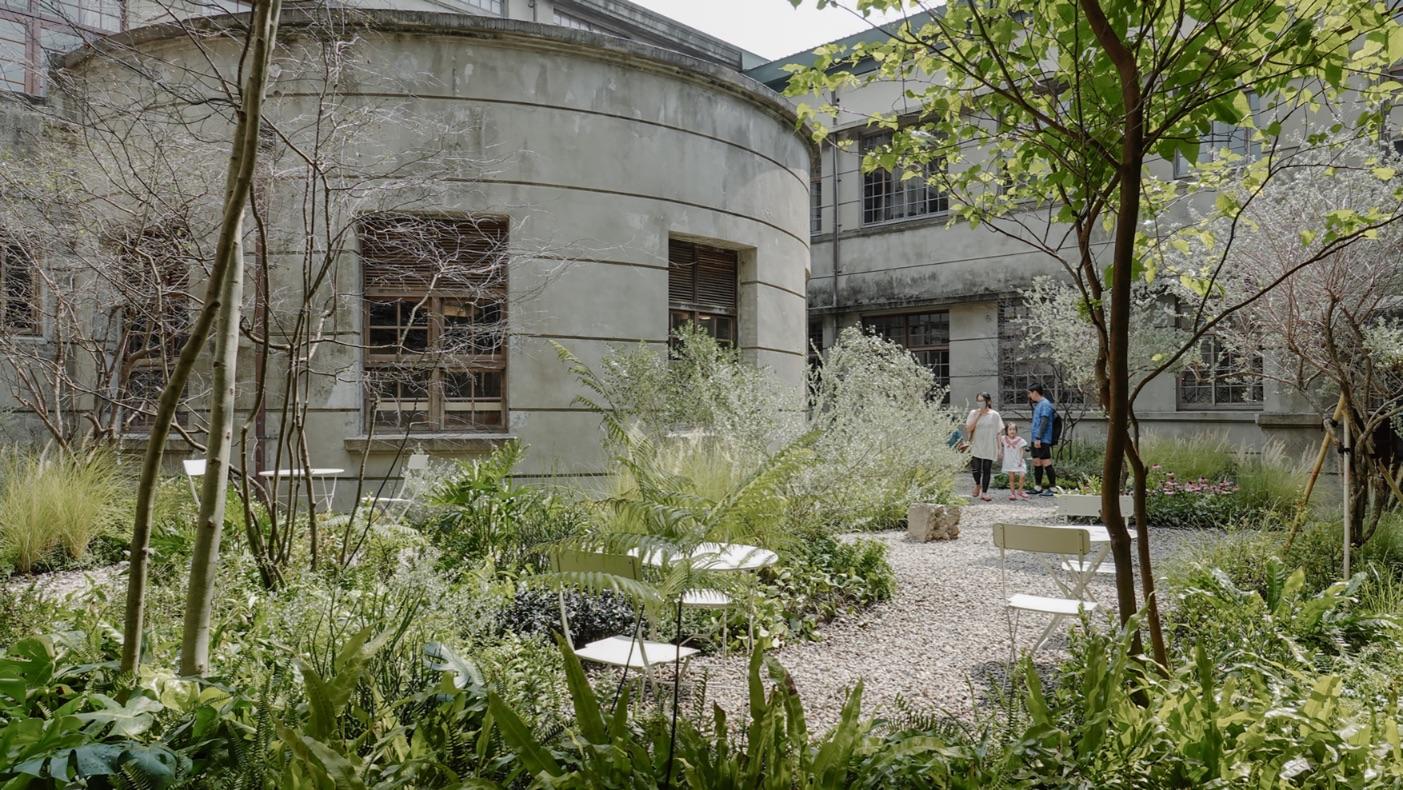 While the history of its locale has little to do with Not Just Library's current usage, JC Architecture still filled the space with rich memories of the pre-existing configuration.
The historic bathhouse was once part of the former tobacco manufacturer and used as the communal washroom for female employers. JC Architecture kept the original structure of this cultural landmark intact, but applied add-on elements to the surface of the raw base.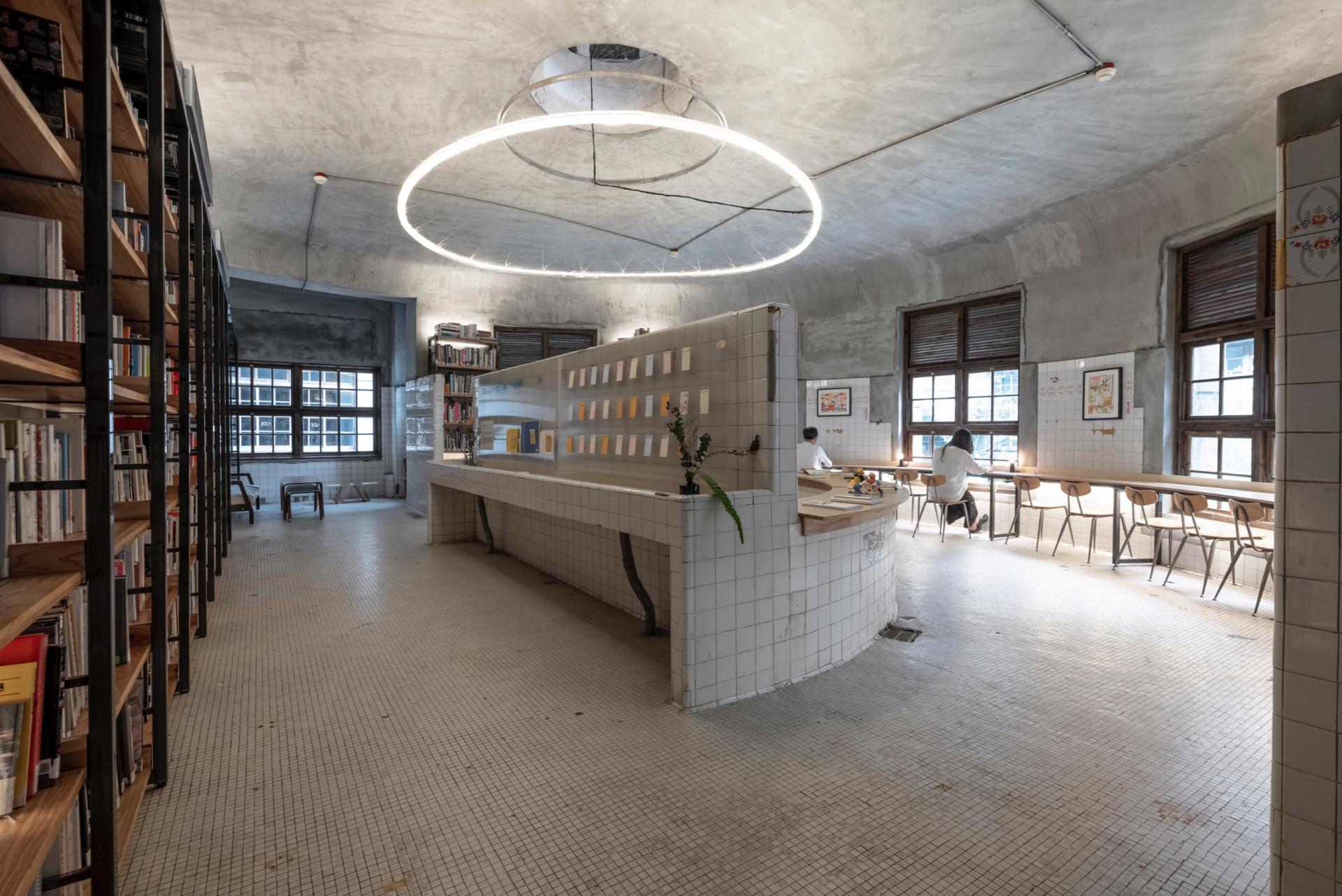 Vintage white-tile walls with exposed mottles are easily seen across Not Just Library, letting the imperfections tell the story of transitioning in time. Harnessing that distinctive lignin scent of wood-based papers from books, Not Just Library starts by welcoming visitors to shake off the chaotic outdoors and submerge themselves into the incoming tranquillity, ambient lights and imparted remnants of vanilla-like aroma filling every corner.
Taking full advantage of your senses, guests will get to experience their time spent here with first comes the sense of smell, sense of sight and finally, sense of touch.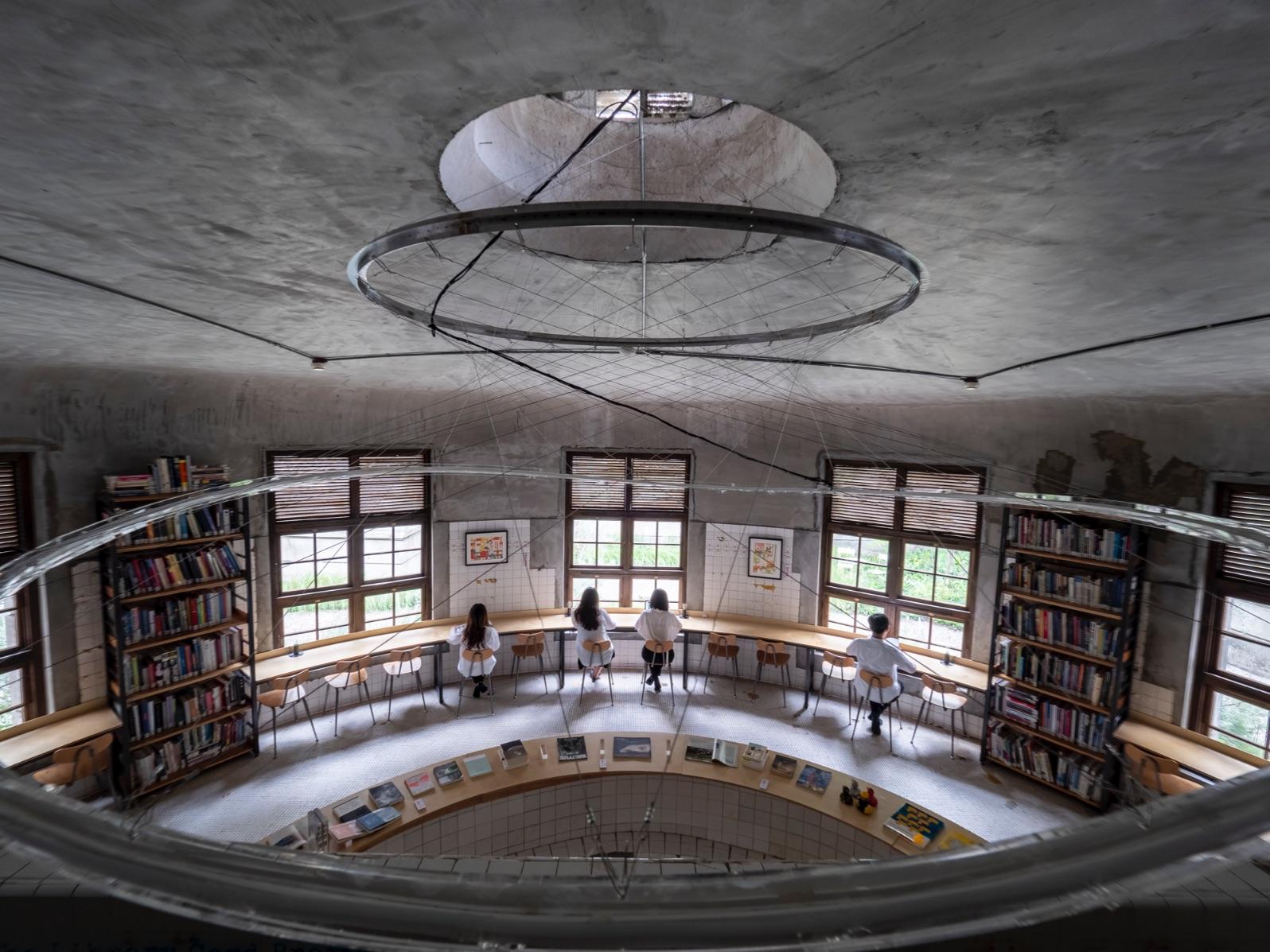 The modern set-up for book placements on the preserved semi-circular bath exhibit a combination of the new and the old, continuing to let time and the notions projected from academic subjects of both people and books decorate the area. Sunshine and light breeze flow down naturally from the round ventilating sky frame, which tops upon the arc bath mentioned above. Followed by the suspended steel cable ring light, the soft illumination lightens the space with other glow from surrounding sources.
With separated levels, the centre reading pool is walled by three groups of plywood bookshelves which can be used for seating purposes, interlacing the functionality with a decorative interior design approach.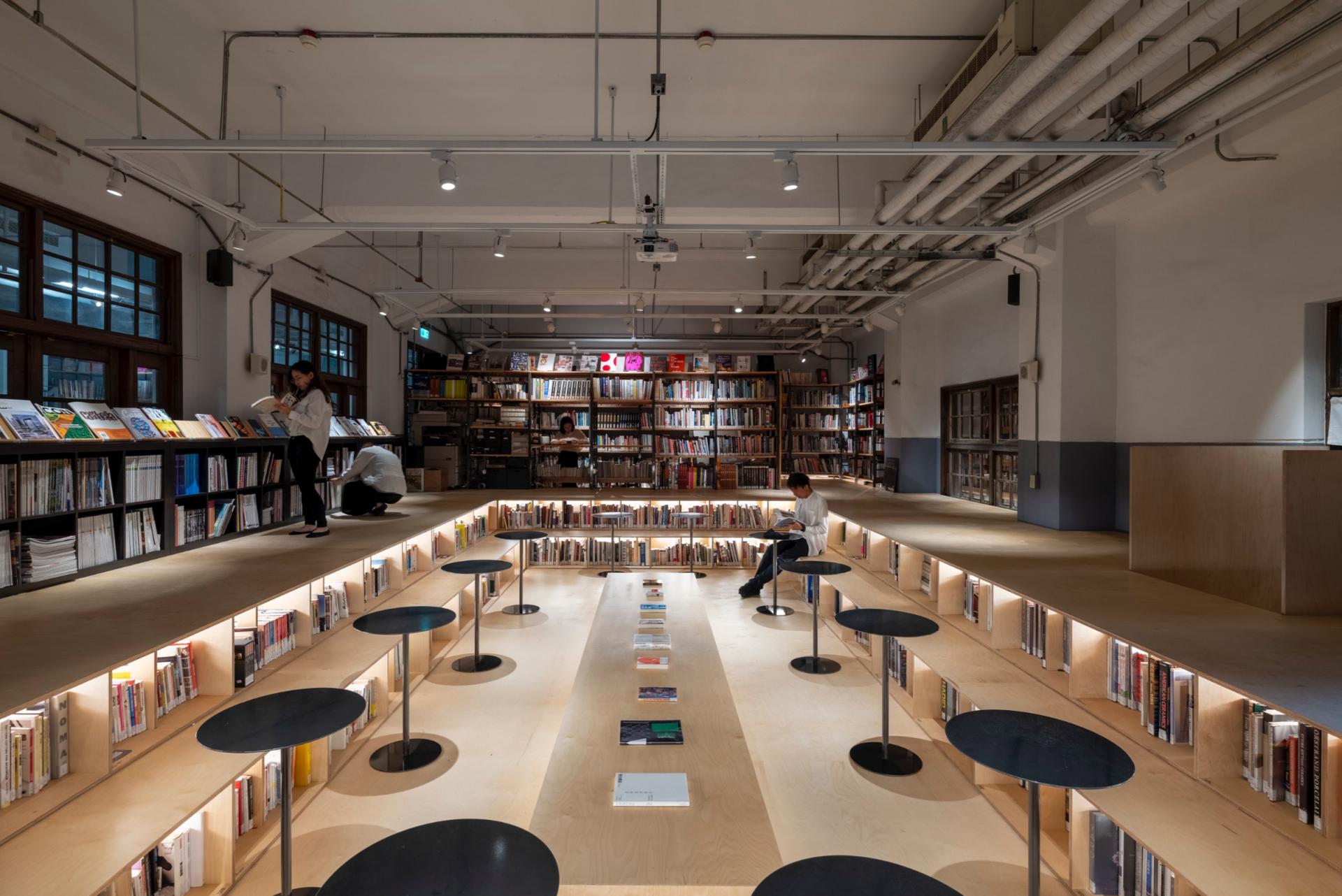 Strolling outside, the neighbouring garden around the historical building holds the imprints of time on its surface texture, juxtaposed with a wide range of greenery peacefully planted. The introverted garden looks even more enigmatic at night when it is well-lit.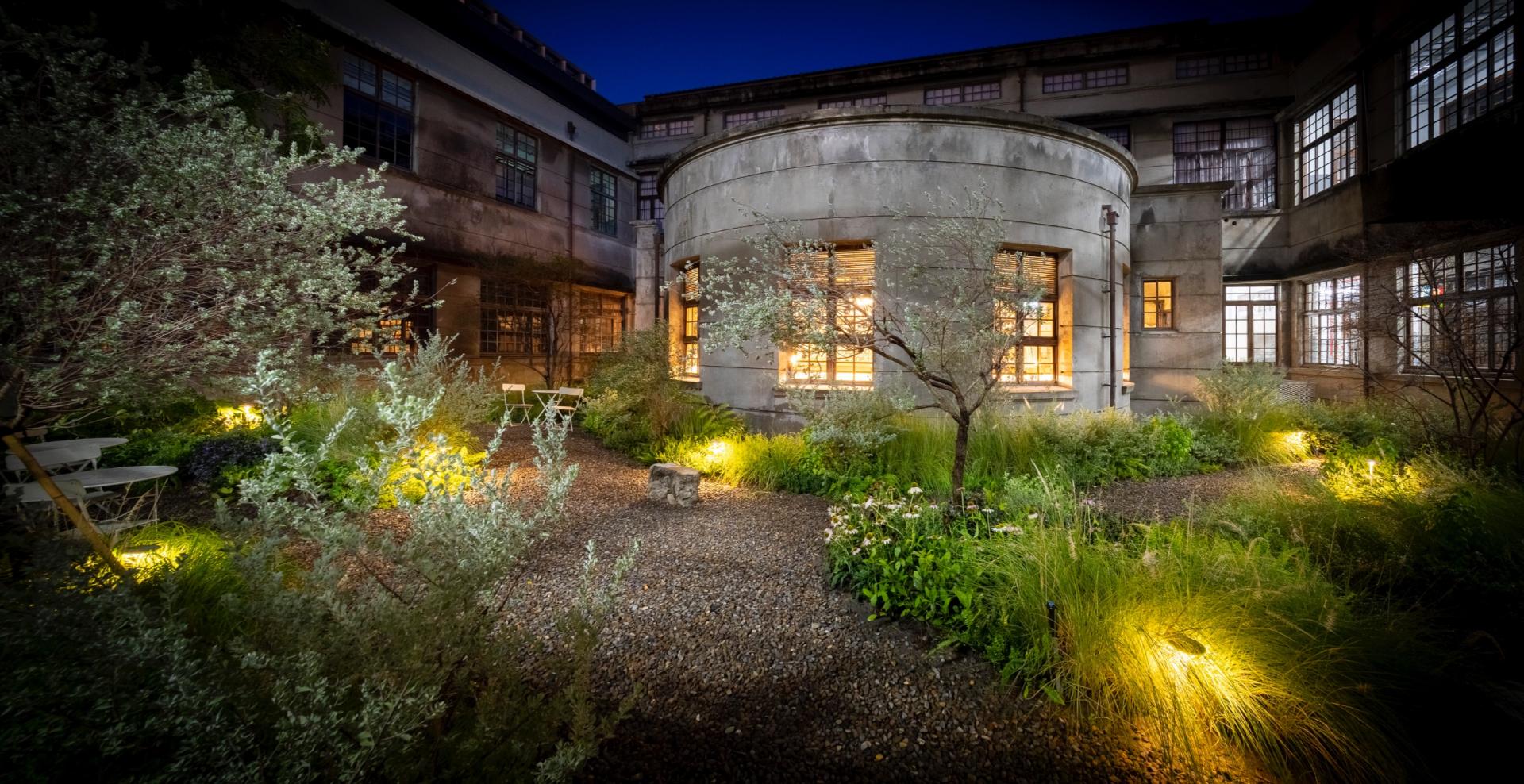 The brilliant metaphor of letting words be the mist and knowledge be water, JC Architecture applied the symbolic representation of bathing Not Just Library with thoughts, notions and cultural heritage. Serving as a library with a deeper meaning behind it, this local spot can also be converted into spaces for personal gatherings, mid-size showcases, forums and lectures.
Photo: JC Architecture / Kuomin Lee/ Motif Planning & Design Consultants