After years in the making, One High Line has finally come to fruition, becoming one of the iconic skyscrapers that grace the skyline of New York City's west side. What's more, one of its luxurious homes is now on the market for $8,835,000. This residence offers the epitome of Manhattan living with its exquisite design and unmatched amenities.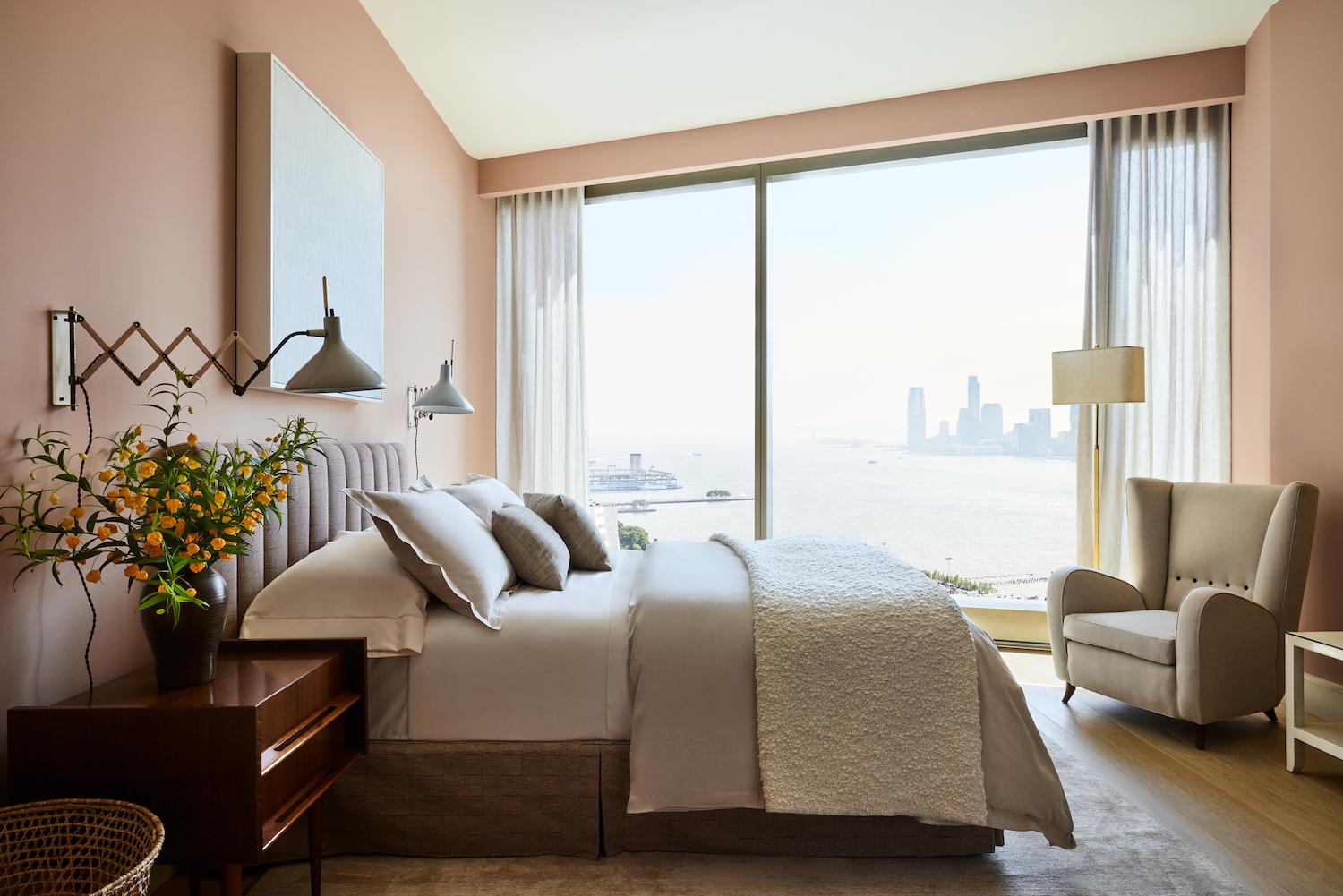 Renowned interior designer, Dan Fink, was tasked with creating the stunning interiors of One High Line. He says, "The building that Bjarke designed is so elegant, with its embracing pairs of towers and glistening water views. I wanted the interiors to reflect that kind of natural grace and beauty. We chose furnishings in simple, sophisticated shapes, covered in easy materials and soft palate. It feels calm to be and live there, floating above the High Line and the river."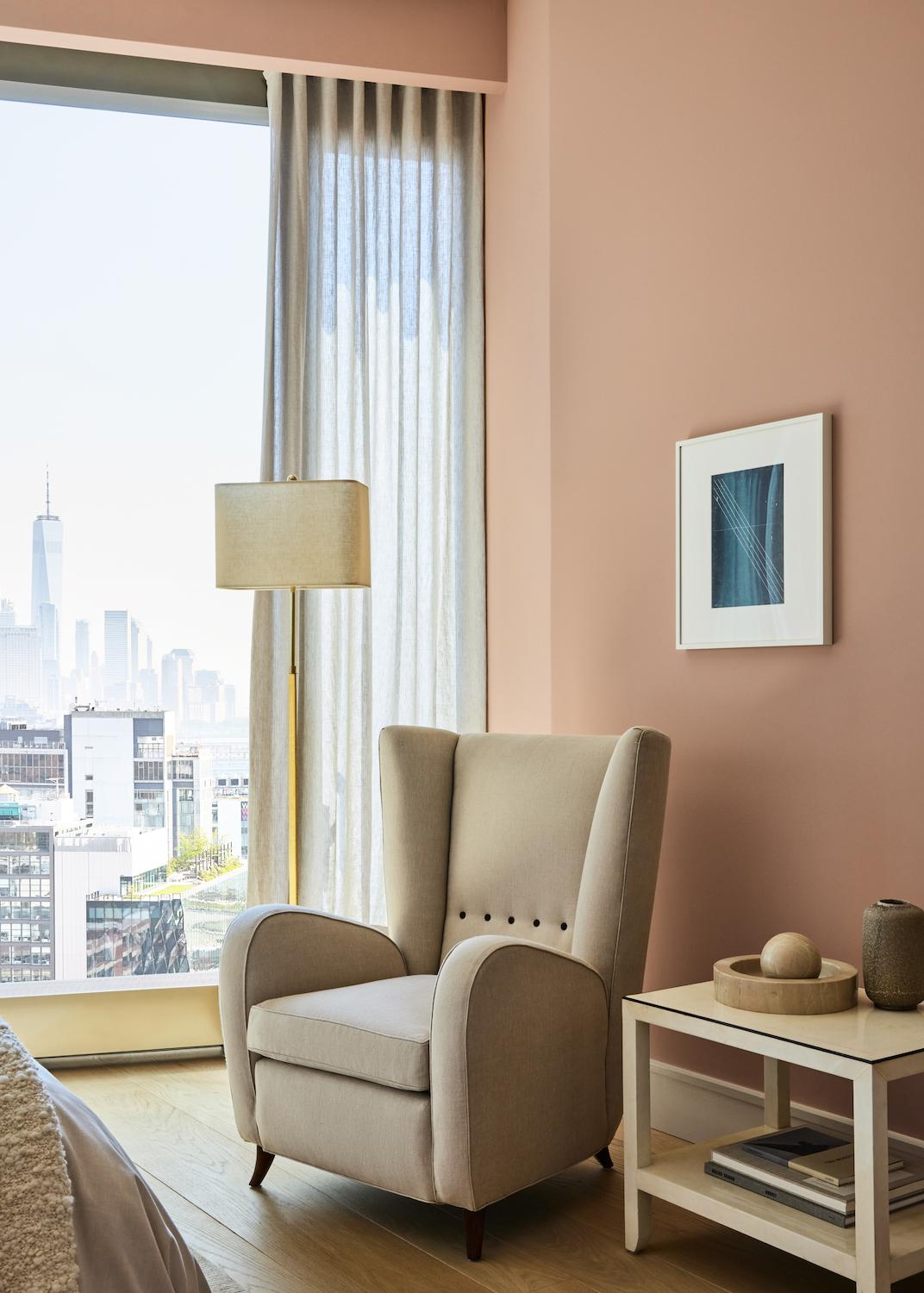 This magnificent apartment comes with three bedrooms, three and a half bathrooms, and stunning Hudson River views. The One High Line Dan Fink Home includes a guest room, den, dining room, living room and primary bedroom.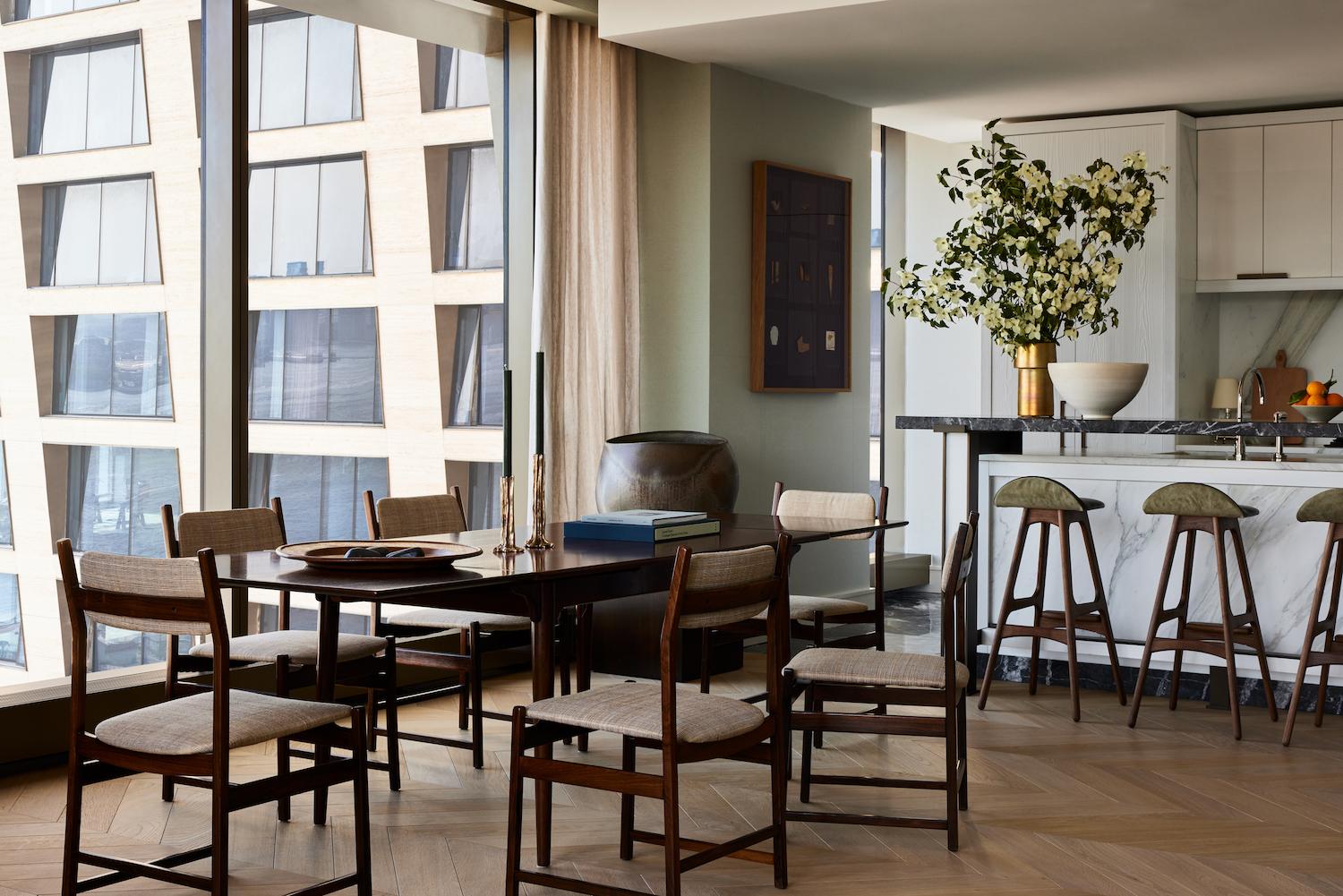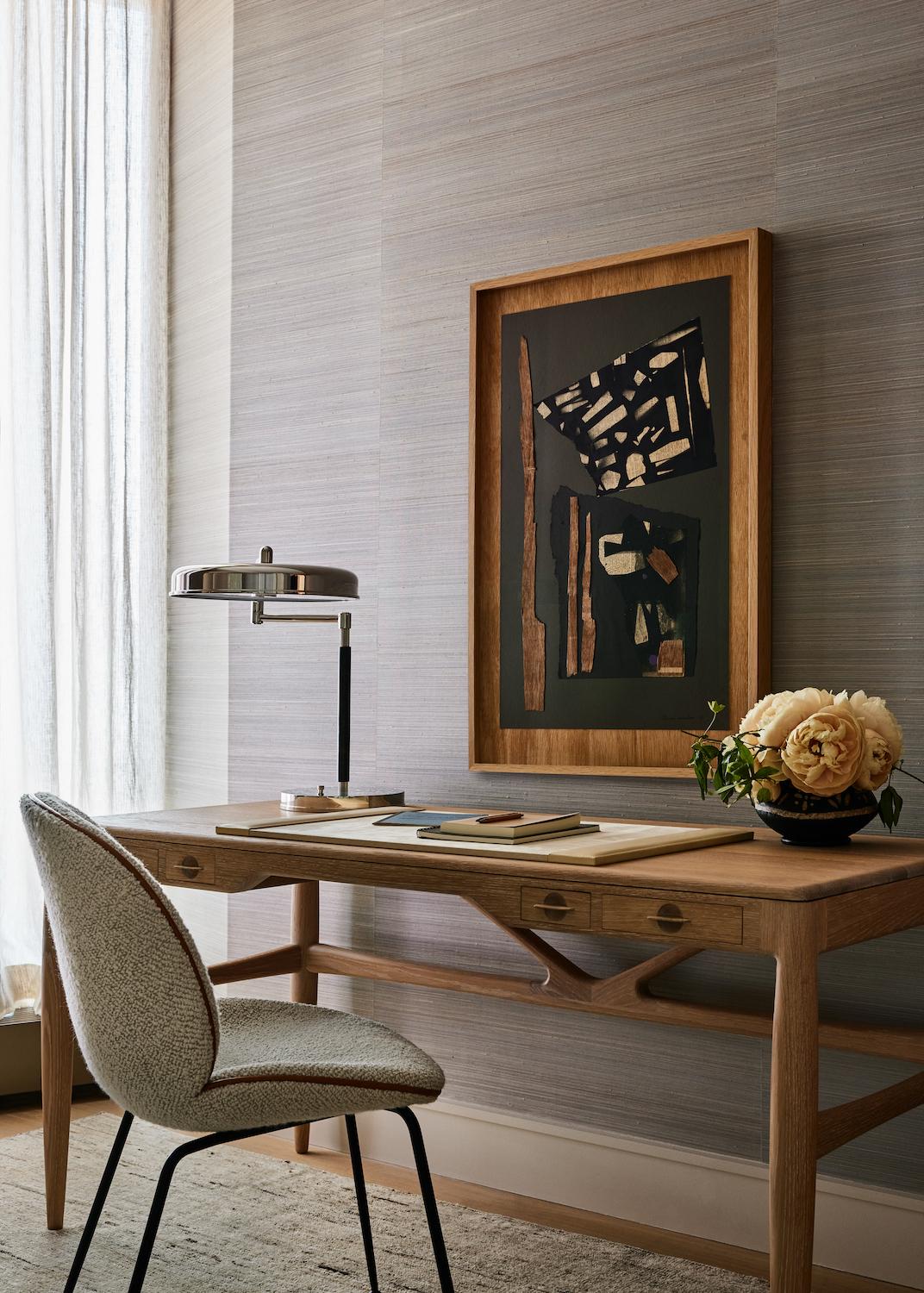 Inside the guest bedroom, a pair of mahogany nightstands by Edmund Spence complements Lightolier sconces from the 1950s, along with the Tara Donovan's Composition (Cards) piece from 2017, showcased by the Pace Gallery. The den area boasts a desk in oak by Aaron Poritz and Louise Nevelson's Untitled piece from 1970, while fresh and modern, Tara Donovan artwork - Composition (Cards) from 2017 - enhances the room. In the dining room, guests can enjoy a rosewood table from 1960 atop L'Atelier dining chairs in jacaranda wood, while admiring a glazed stoneware vessel by Chris Gustin.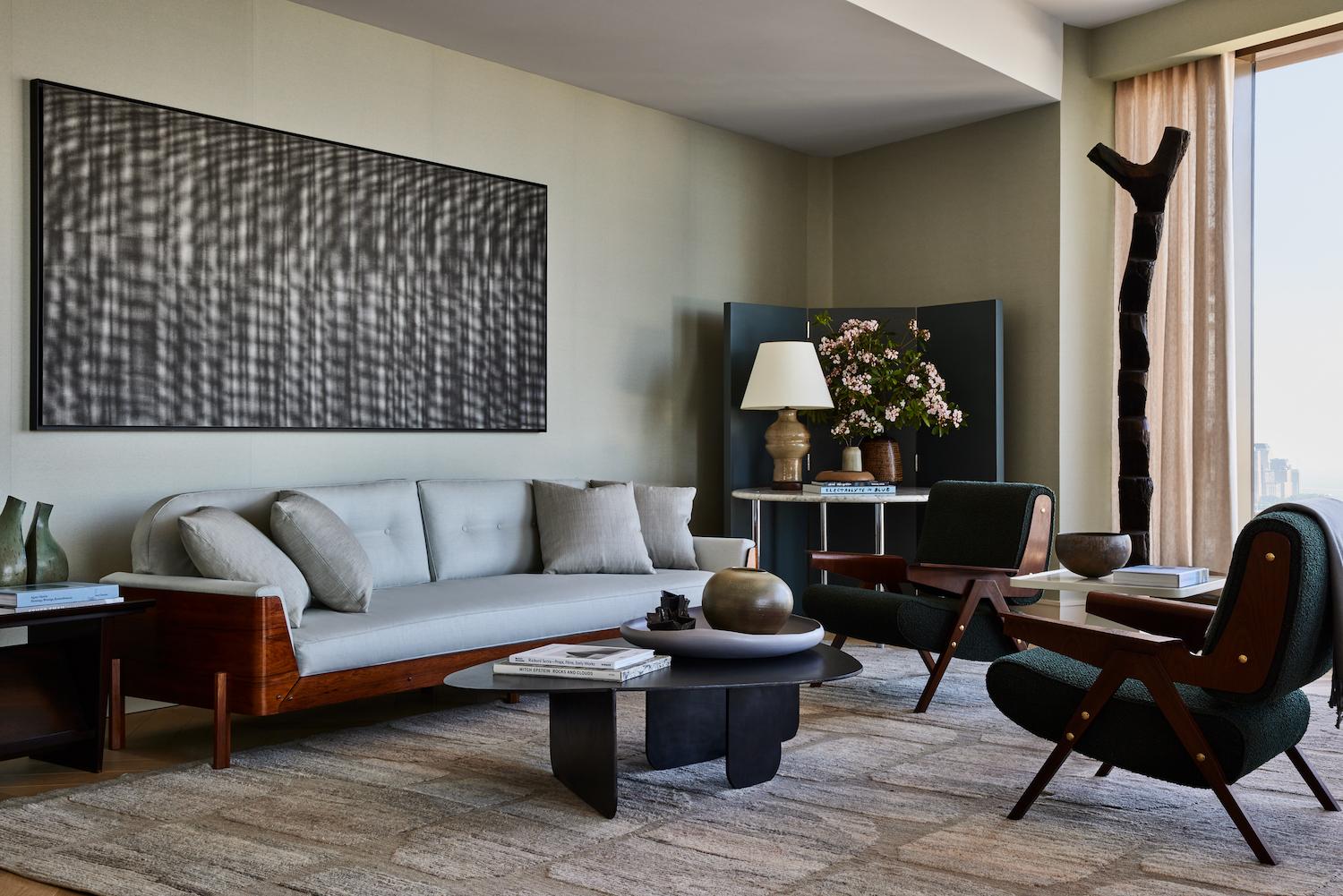 The living room features a sofa from J.D. Moveis e Decoracoes circa 1965, a blackened steel table made by JM Szymanski, and a pair of lounge chairs by Gianfranco Frattini for Cassina Italy. Above the sofa sits Tara Donovan's Layered Screen Drawings from 2020. Finally, the primary bedroom boasts a custom bed by DFS, walnut nightstands by T.H. Robsjohn Gibbings for Widdicomb, and a pair of custom lamps by CJ Peters, completing the captivating interior design of Dan Fink Home at One High Line.

Photo credit: Nicole Franzen