Sitting on the northeast corner of Sixth Avenue and 14th Street, FÖRENA is showcasing the interiors of two warm and inviting model residences.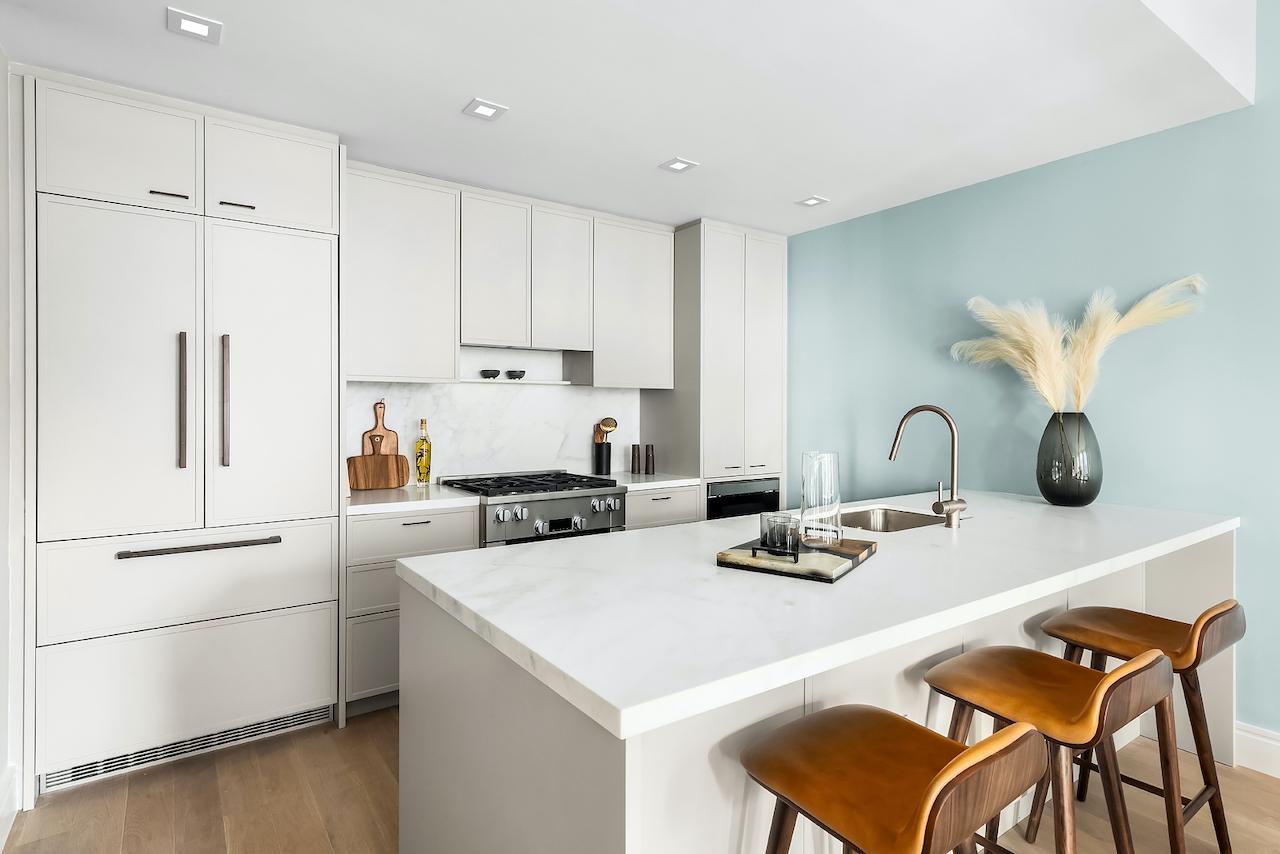 Designer Neila Deen and her firm Urban Casa was tapped to bring this space to life. Deen designs these homes with a Downtown buyer in mind, offering a modern aesthetic with deep textures like wallpaper with rich colours, different wood finishes, neutral-coloured bedding as well as a host of custom artwork.
The interiors go well with the Scandinavian sensibility of FÖRENA: soothing, elegant and refined. Walk into these apartments and you are instantly swept off your feet by the peaceful retreat, away from the hustle and bustle of downtown.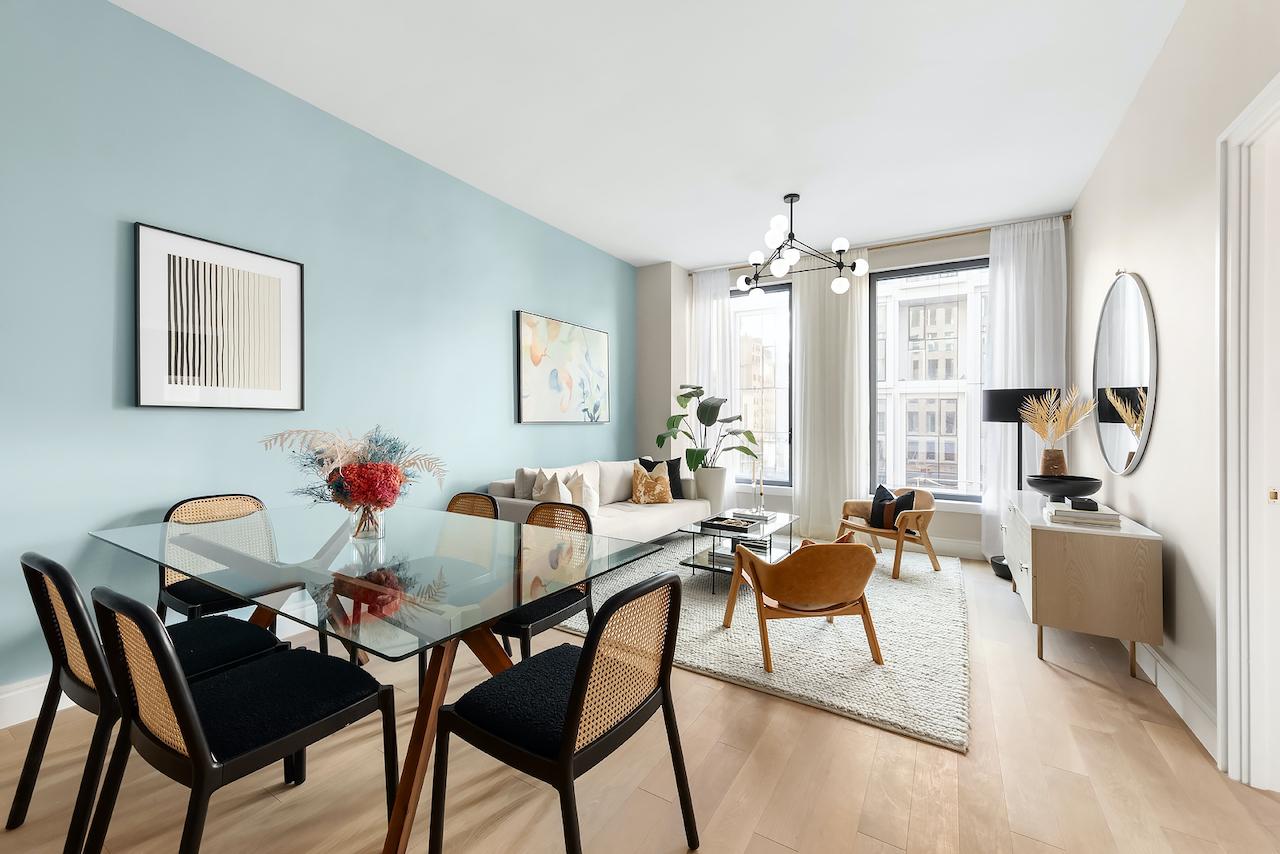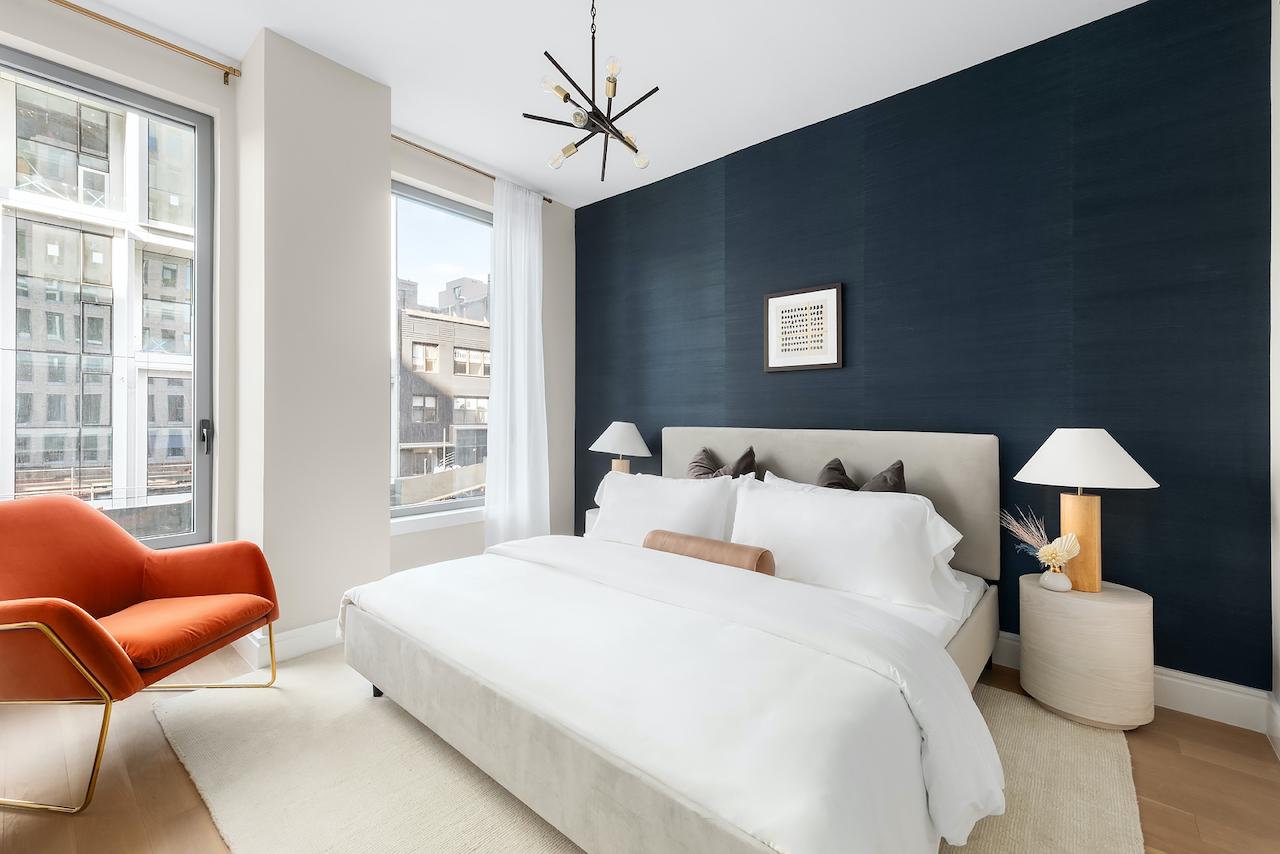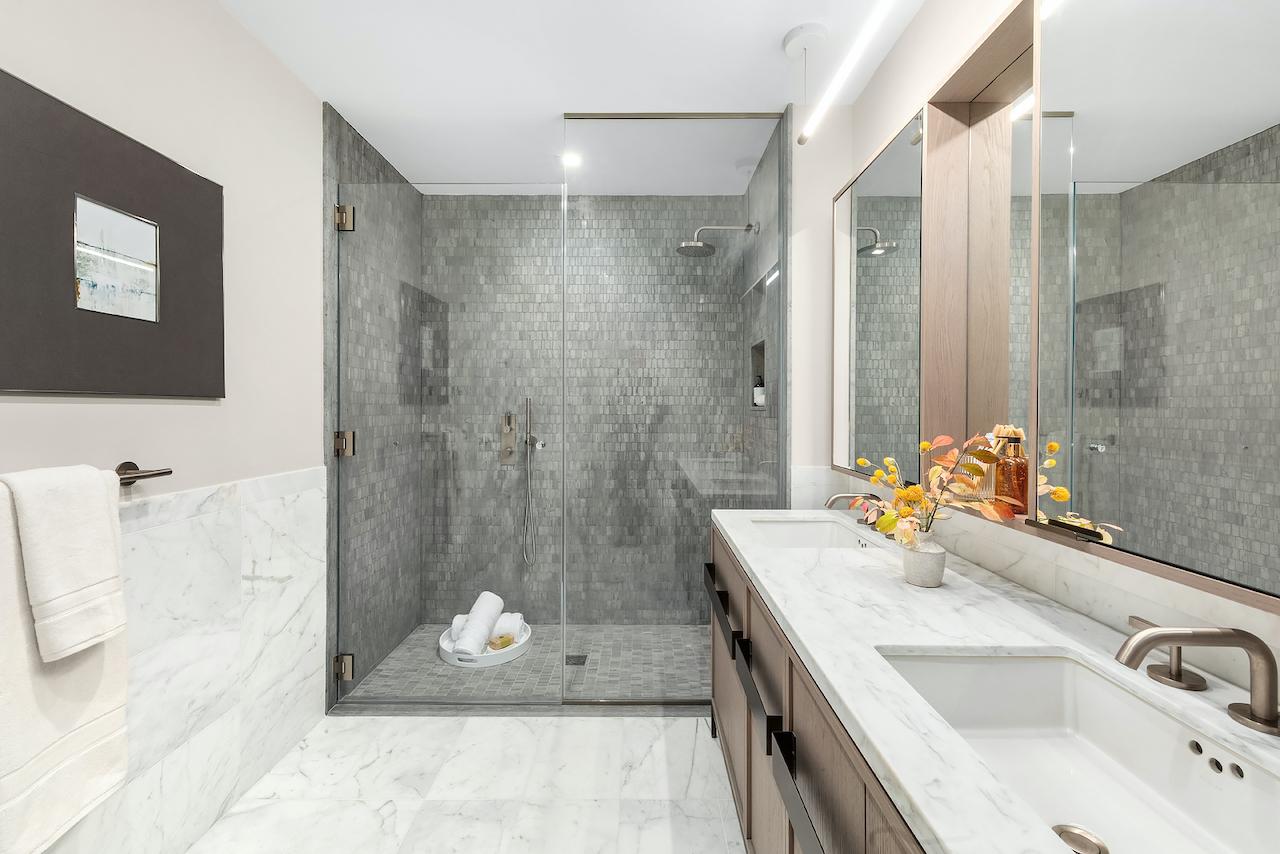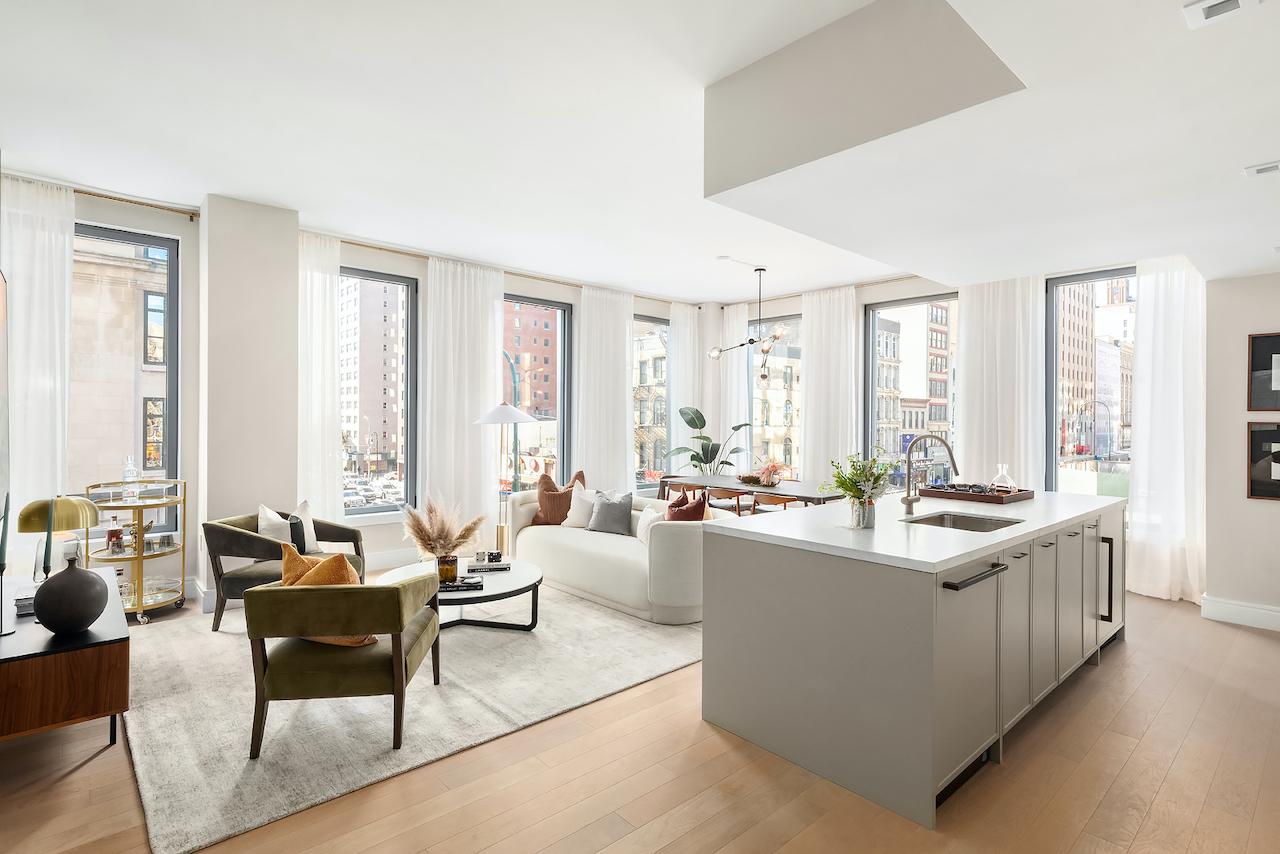 The homes also feature fluid layouts with graceful proportions that adapt to any lifestyle, with ceiling heights ranging up to 13 feet and oversized windows bringing in ample sunlight.
One detail that sticks out is the green wallpaper by Graham and Brown from the Palais collection. The wallpaper boasts a deep rich colour and a hint of gold. The design team subtly mix in some gold detailing within the other furniture pieces in the bedroom, layering it with neutrals so the wallpaper can shine.