One of the exceptional features that sets this young couple's home apart is the extraordinary large folding window that expertly separates the living room and bedroom.
Given their backgrounds in design-related fields, the homeowners were eager to explore innovative and unconventional design ideas. The ALOT Living design team seized this opportunity to unleash their creativity to its fullest potential.

After removing the partition wall that once separated the living room and bedroom, the designer installed large wooden folding windows that elegantly segmented the two areas. This bold and inventive choice successfully enhances the sense of continuity and spaciousness that permeates the entire home. Furthermore, the infusion of natural light that streams through the windows fills the living room, creating a cosy atmosphere.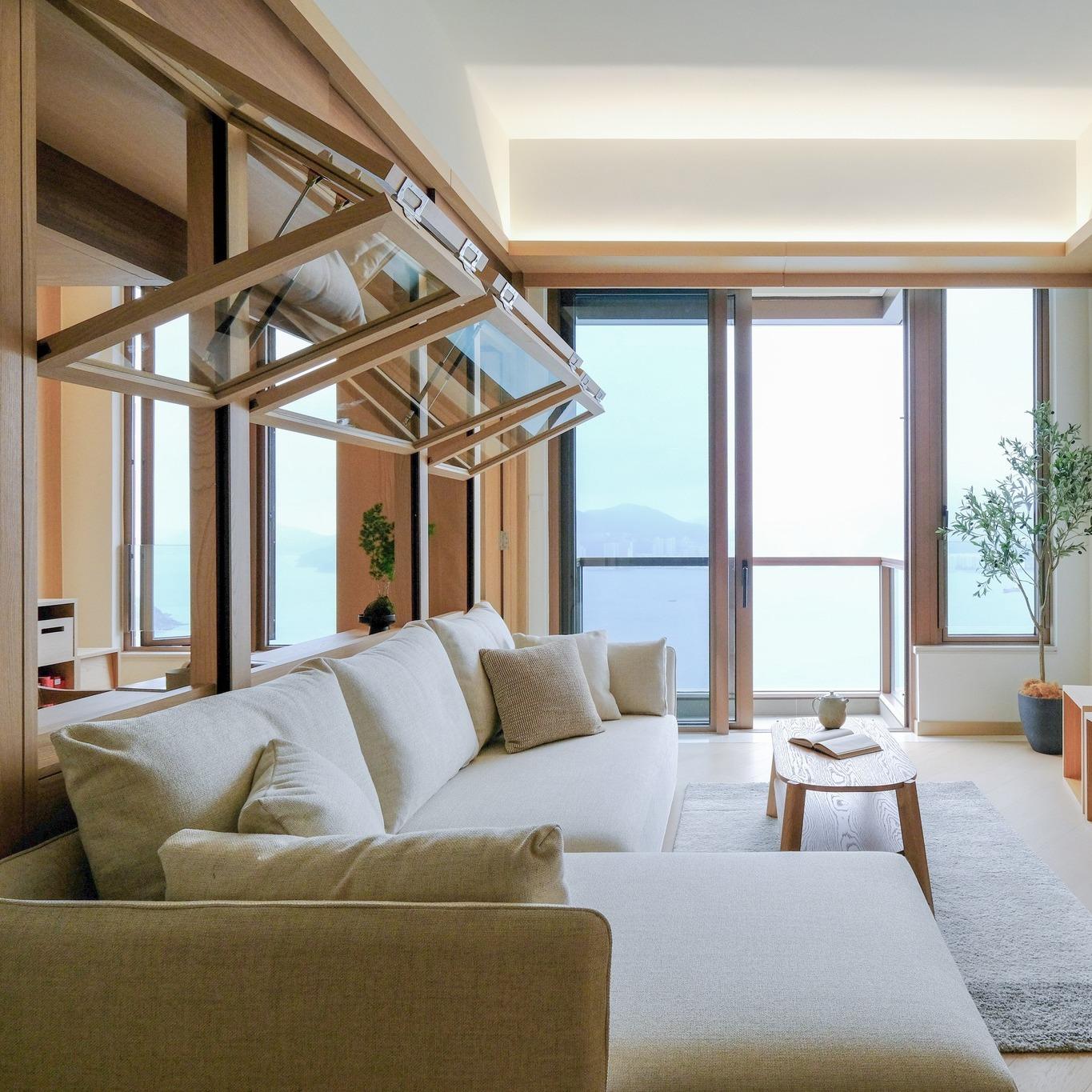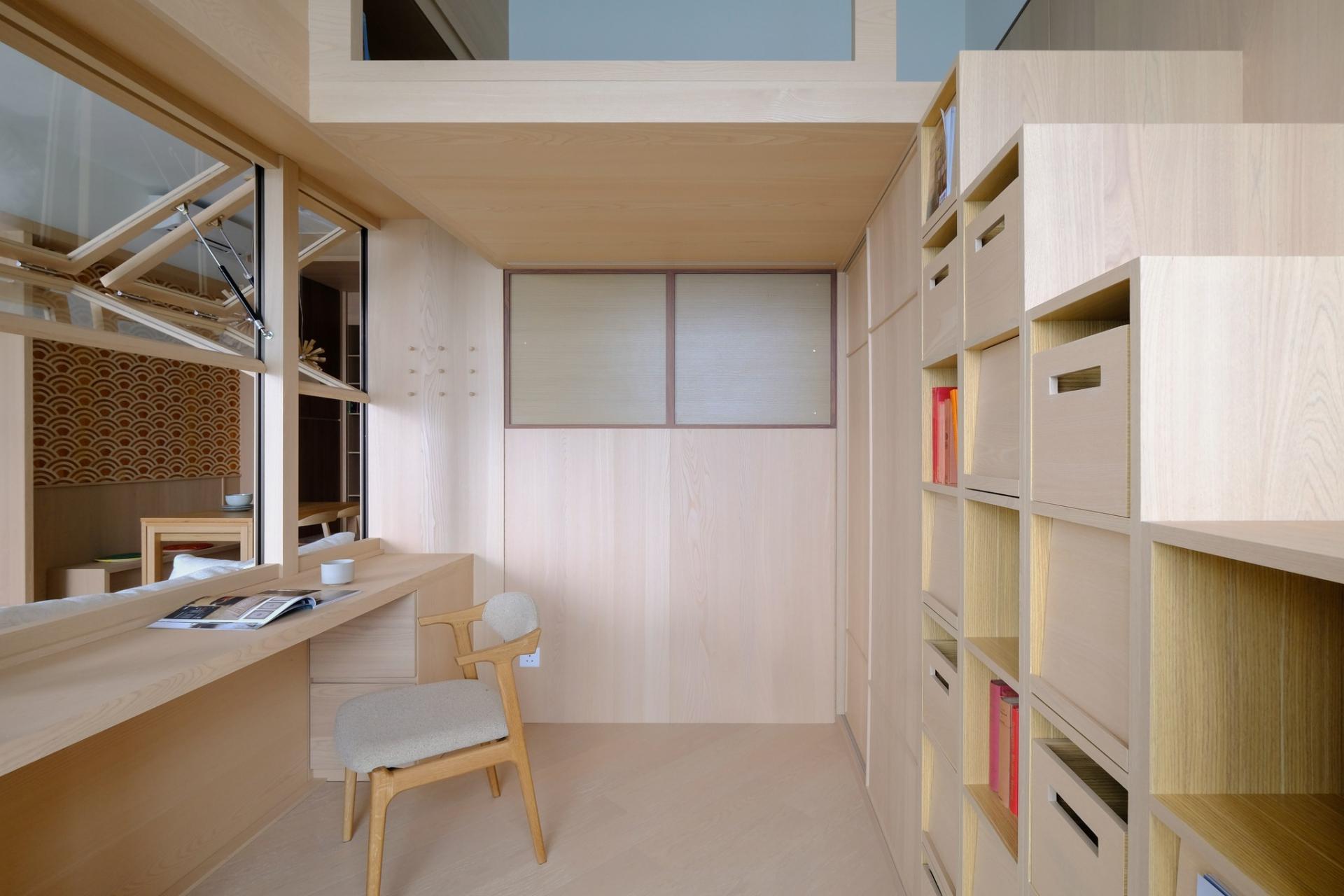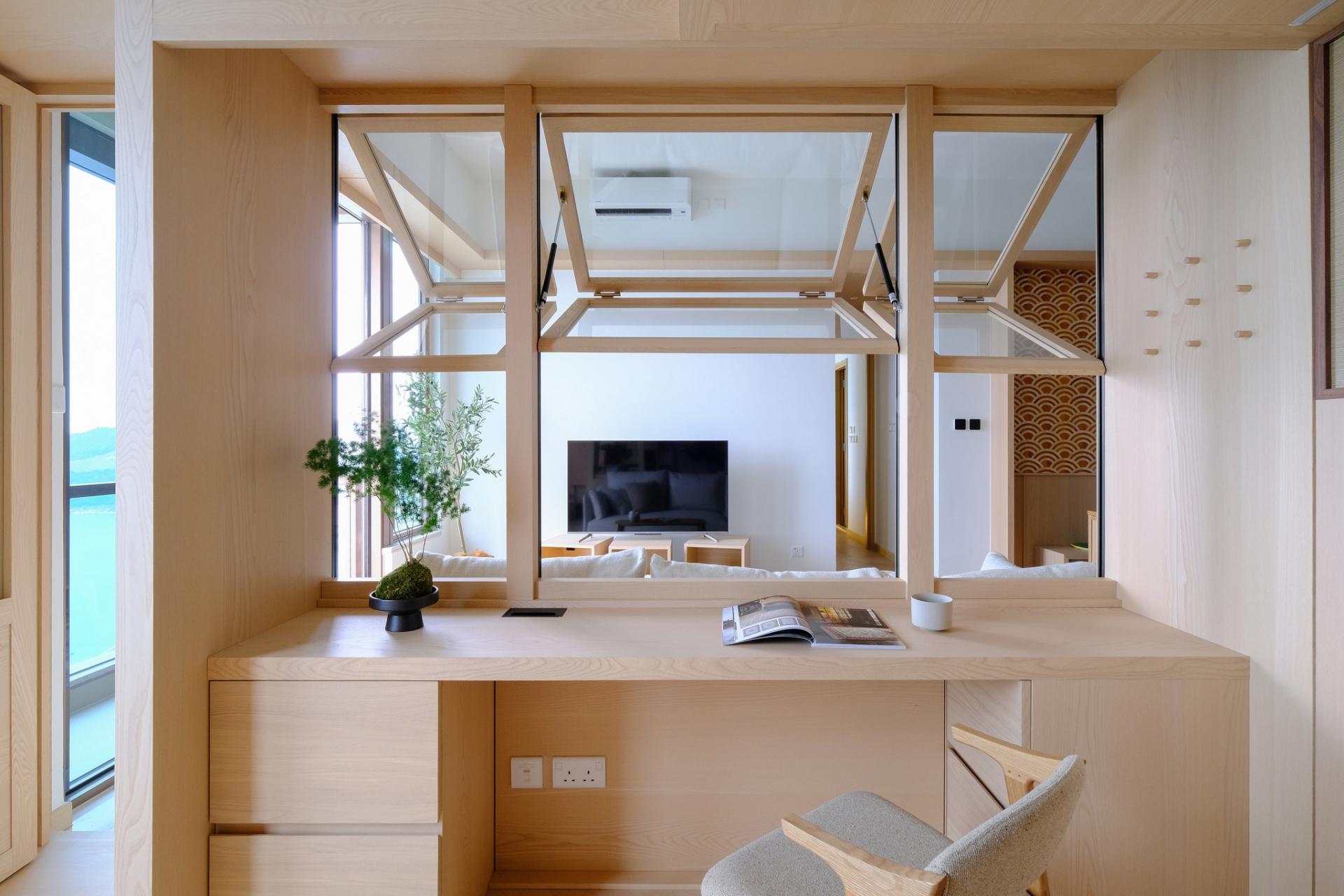 The large folding windows act like transparent walls, allowing the homeowners to enjoy a panoramic view of the sea from the study room while looking through the living room's floor-to-ceiling glass windows.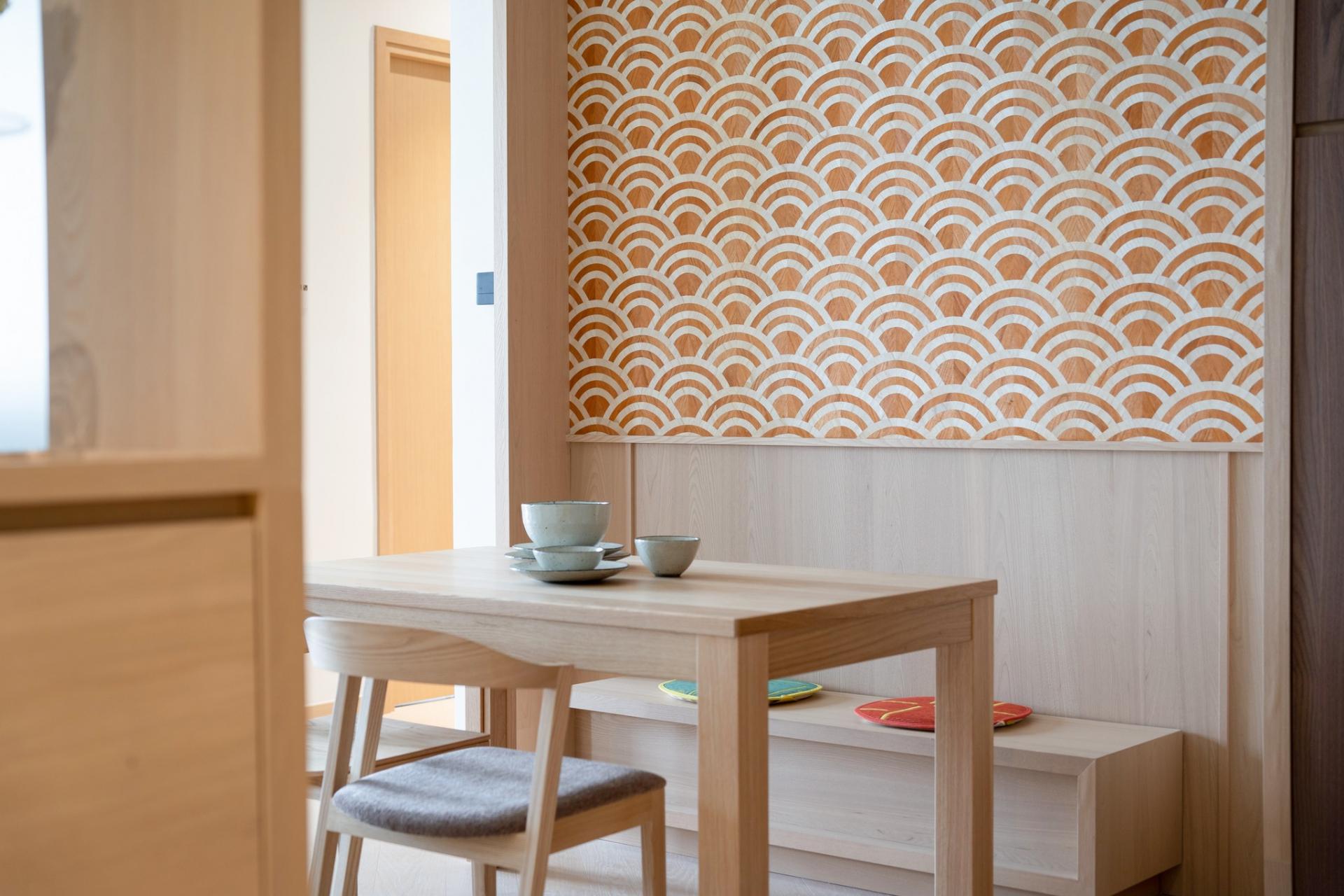 Moving on to the dining room, the walls have been adorned with wave-like Qinghai wallpaper that represents both the ocean and success. The seamless inclusion of this Japanese-style wallpaper successfully complements the light wooden tones of the interior decoration and furniture, and the walnut-colour addition acts as subtle accents to bring a sense of coherence to the overall aesthetic.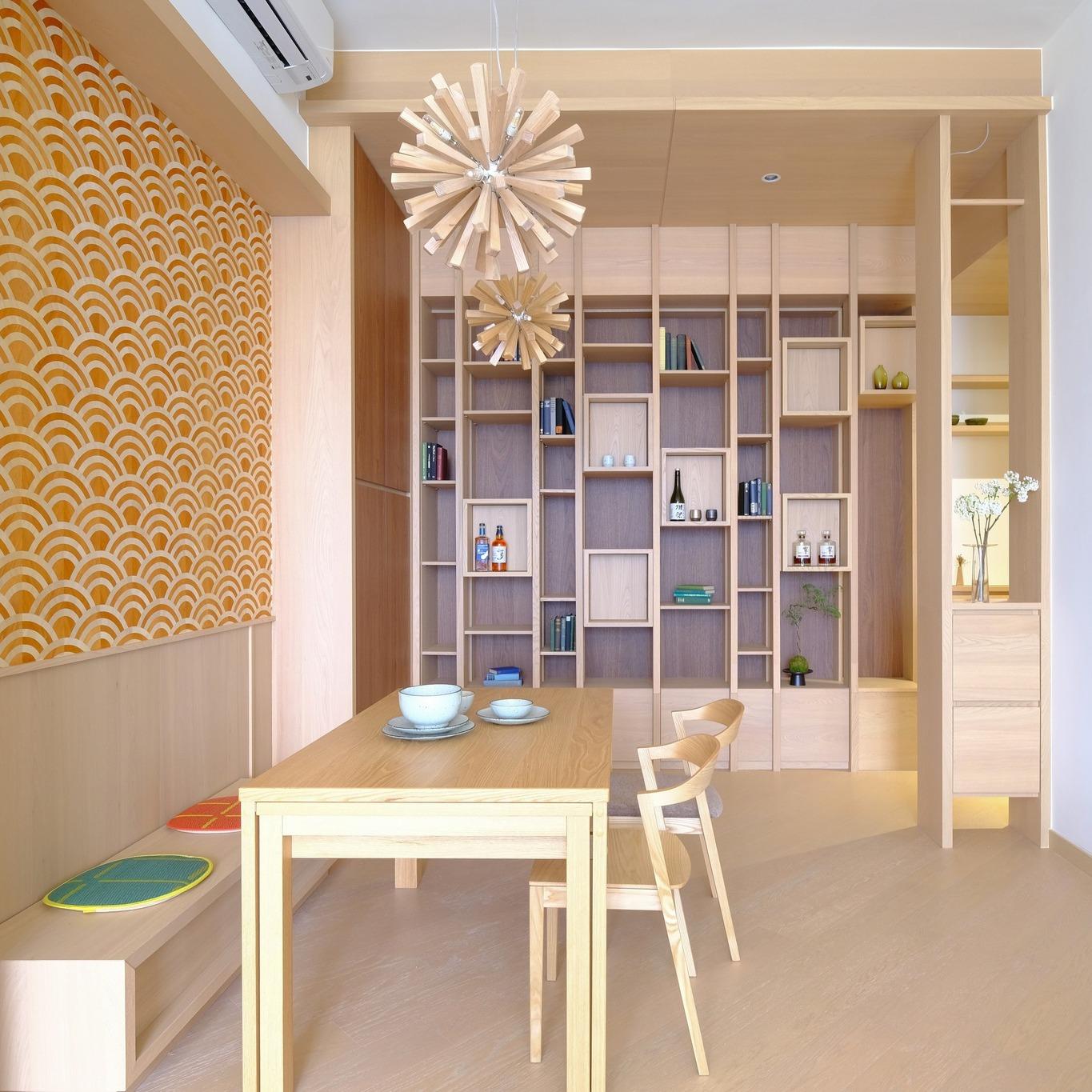 Between the dining room and the entrance, a large display cabinet is added to the space, with different sized compartments and contrasting deep and light wooden tones, creating a focal point in the room.
This home boasts a noteworthy ceiling height of 11 feet, presenting major advantages for the inhabitants. After extensive deliberation with the homeowners, the designer opted to introduce a wood-grain-coloured false ceiling that runs between the living room and the master bedroom. This new addition brings a fresh sense of dimension and texture to the overall ceiling design.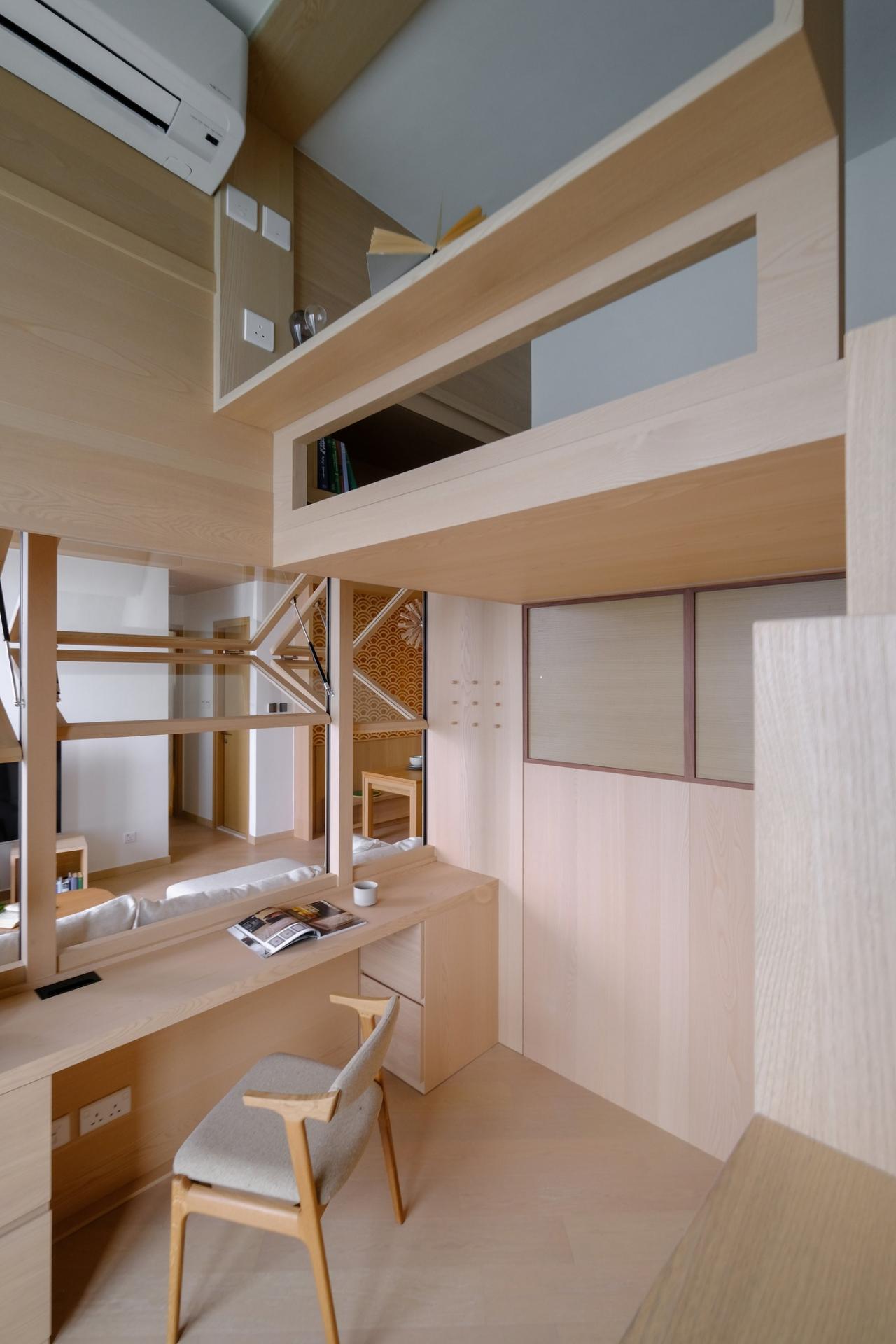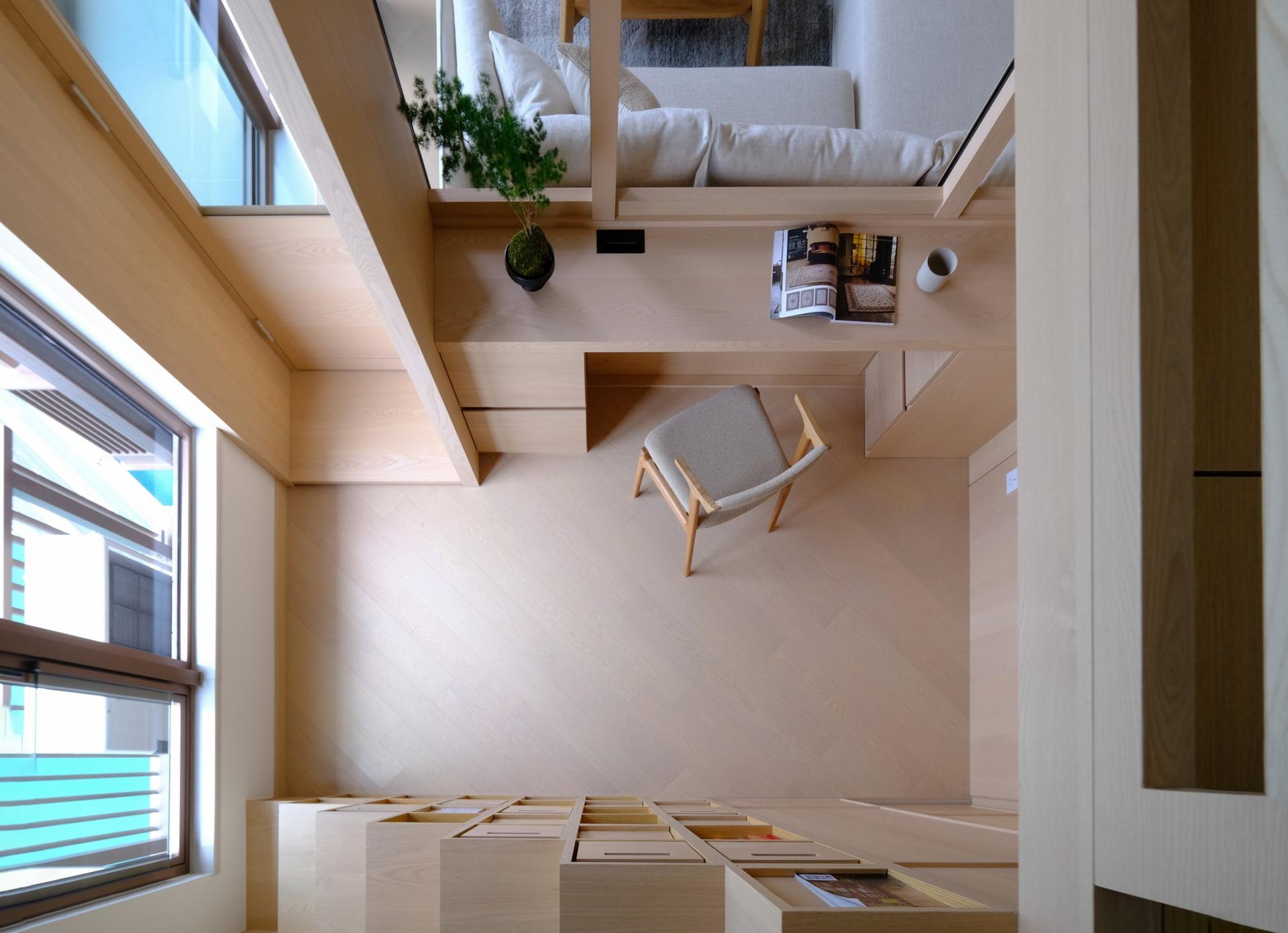 Taking full advantage of the lofty ceiling height, the savvy designer constructed a small, yet functional, "loft" in the room. The upper portion houses a loft bed for guests, while the lower area serves as both a piano room and a work desk area. The layout incorporates clever storage stairs that seamlessly connect the loft to the rest of the room.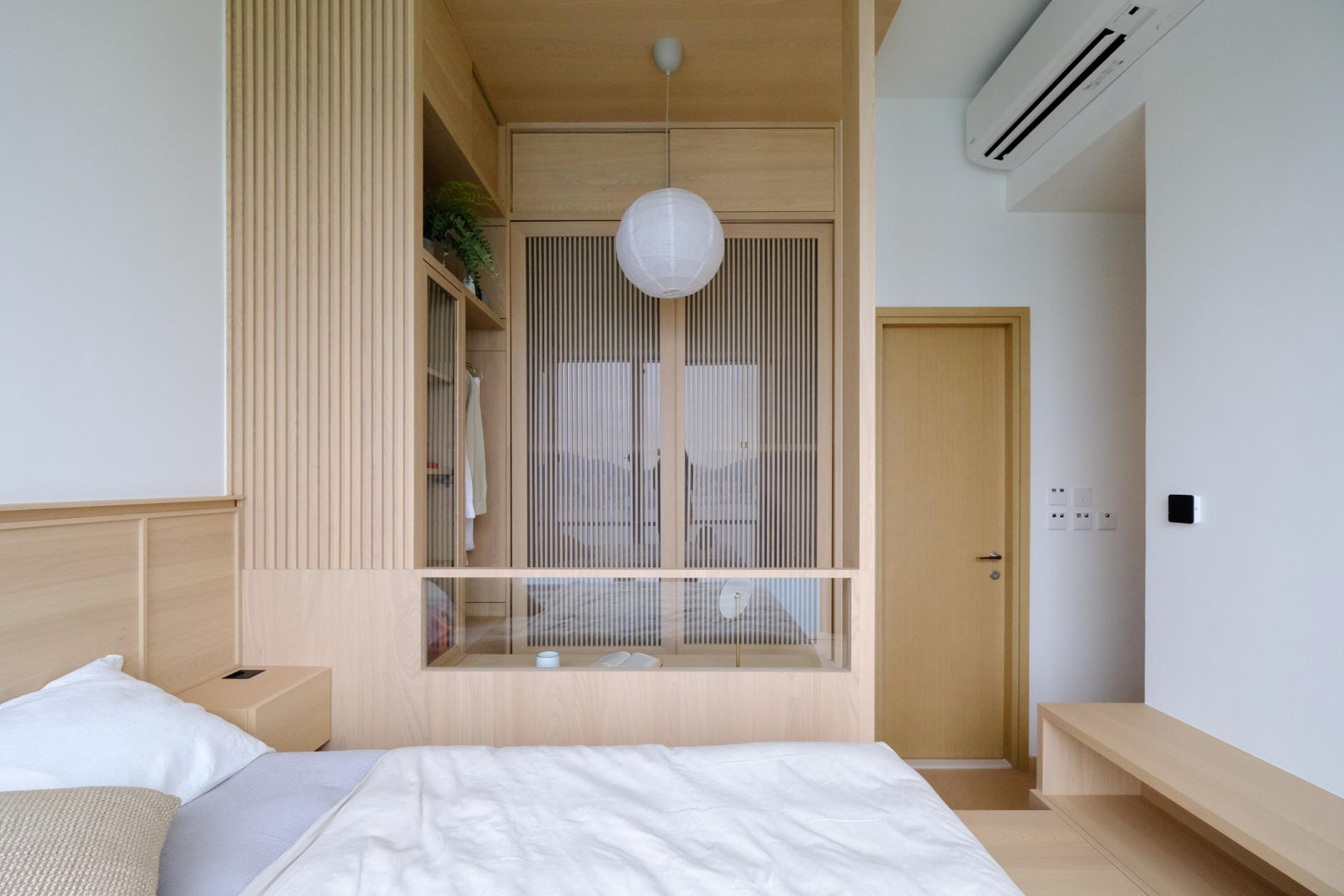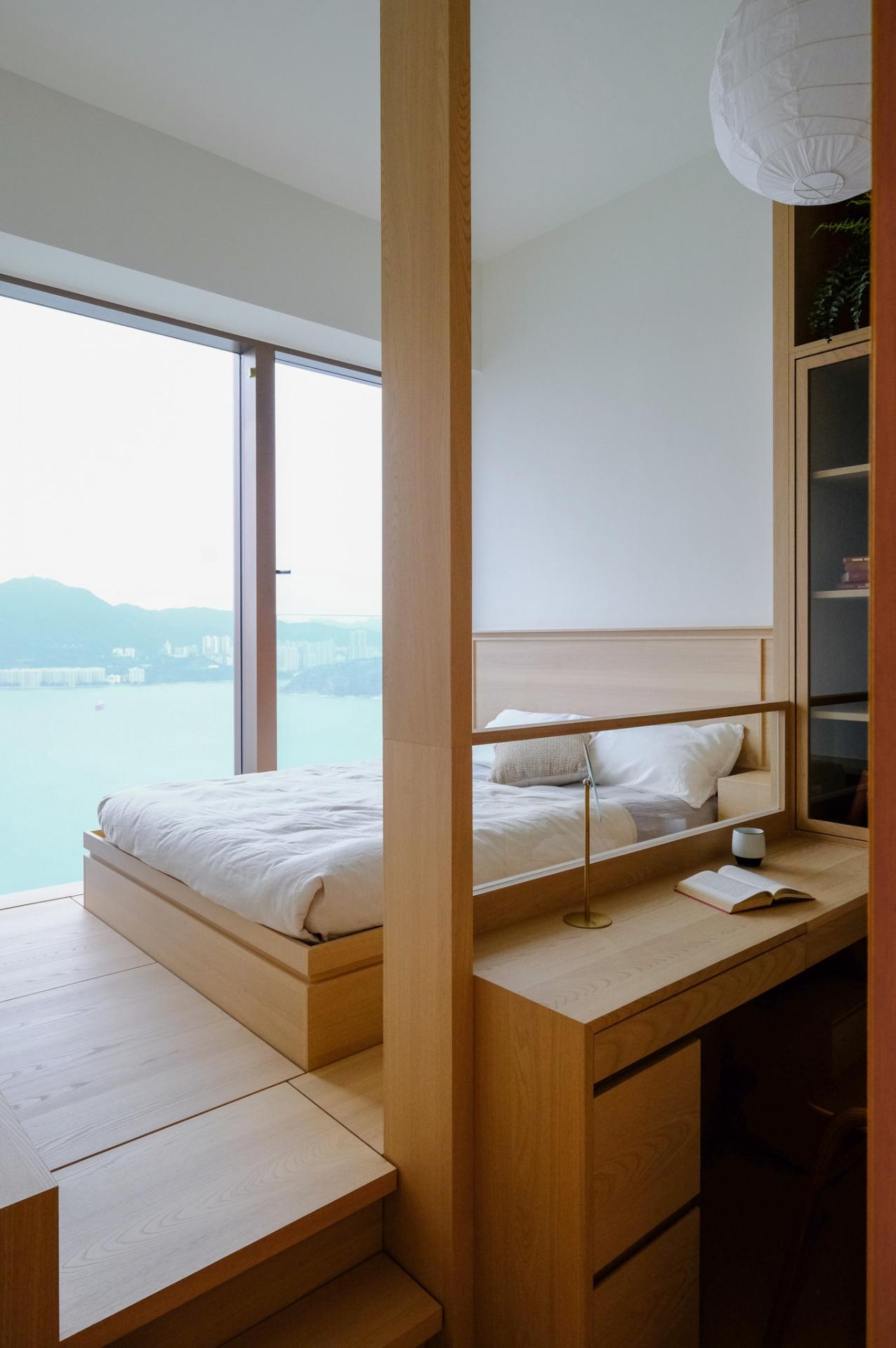 Moving on to the master bedroom where wooden strips and glass were utilised to create an atmosphere of transparency and sophisticated elegance. The closet, in particular, was carefully crafted with delicate wooden strips, showcasing the skillful craftsmanship of the designer. To ensure a cosy and private space for the female homeowner, a dressing table was strategically placed to separate the bed and closet.
Follow Home Journal on Facebook, Instagram, YouTube, and subscribe to our Newsletter.