NeuronaLab came up with a stylish solution to address the issue of height and space optimization in the original configuration.
A primary objective of Loft in Poblenou was to increase the square footage of this contemporary home in Barcelona, Spain. Ana Garca, the founder of NeuronaLab, proposed a solution to achieve this objective while also providing extra space for family members to move around the space.
With a request to change the usage but keep the space structure fixed, García reorganized the layout of the apartment, opening up a middle plot so that the aqua-shade wooden furniture could be installed, contrasting the warm tones of the existing floor and turning it into a two-bedroom apartment with co-living.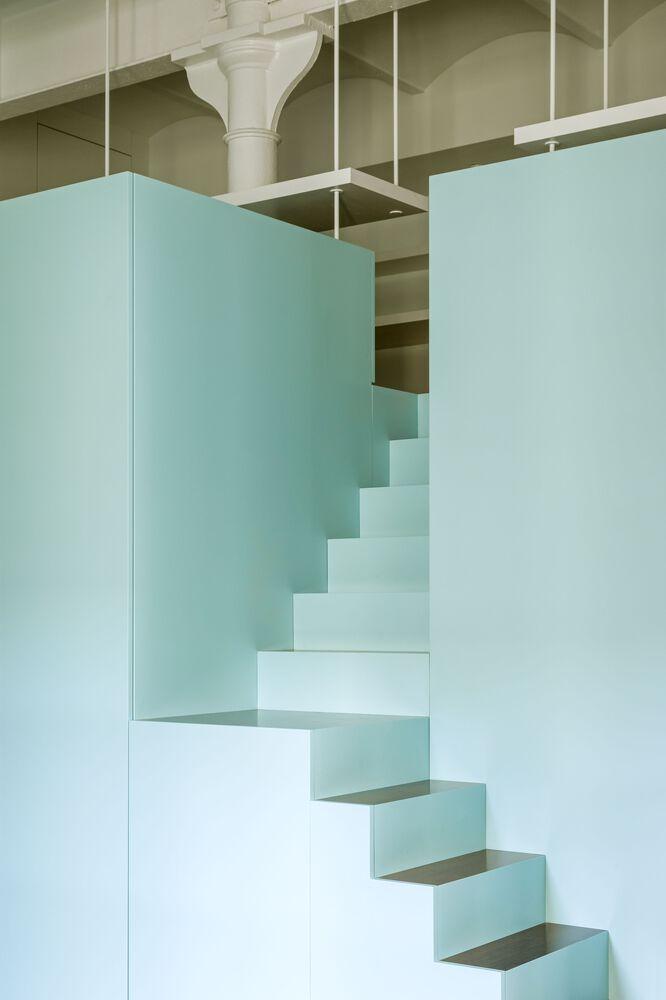 Loft in Poblenou now has an open-plan living and dining area in front of the blue installation after moving the bathroom to a new location. A bedroom, a study and a bathroom were placed at the back of the loft, which was topped by a mezzanine floor for a loft-like appearance.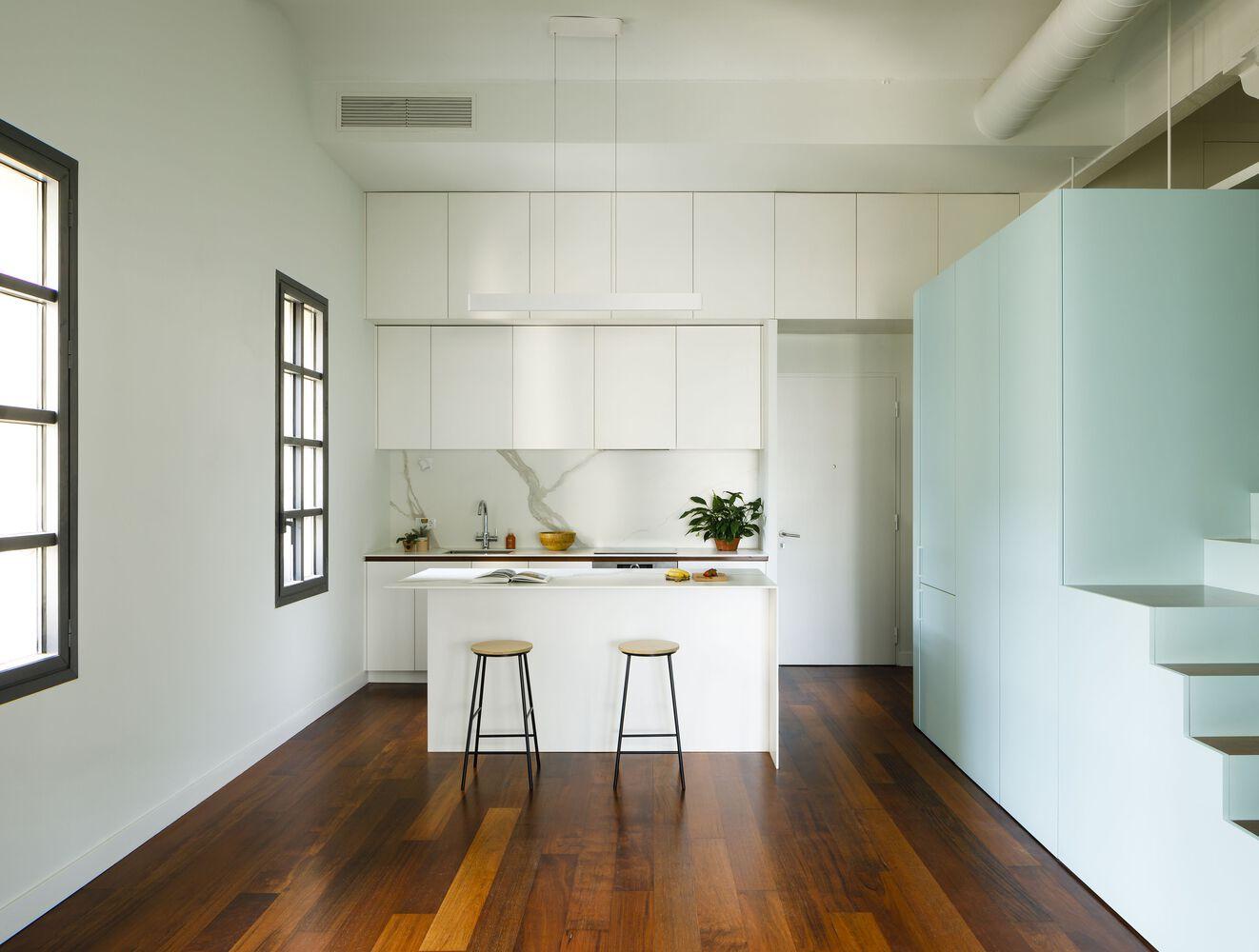 A second bedroom, accessible via wooden steps, is located on the top floor of the storage unit; there, the children sleep and play with their toys, keeping the main floor uncluttered and free for everyday movement. This solution contributes to a better relationship between residents and their living environment, while keeping the home clean and relaxing. Various pockets in the structure of the unit hold all appliances while two white sliding doors separate the front and back areas of the unit.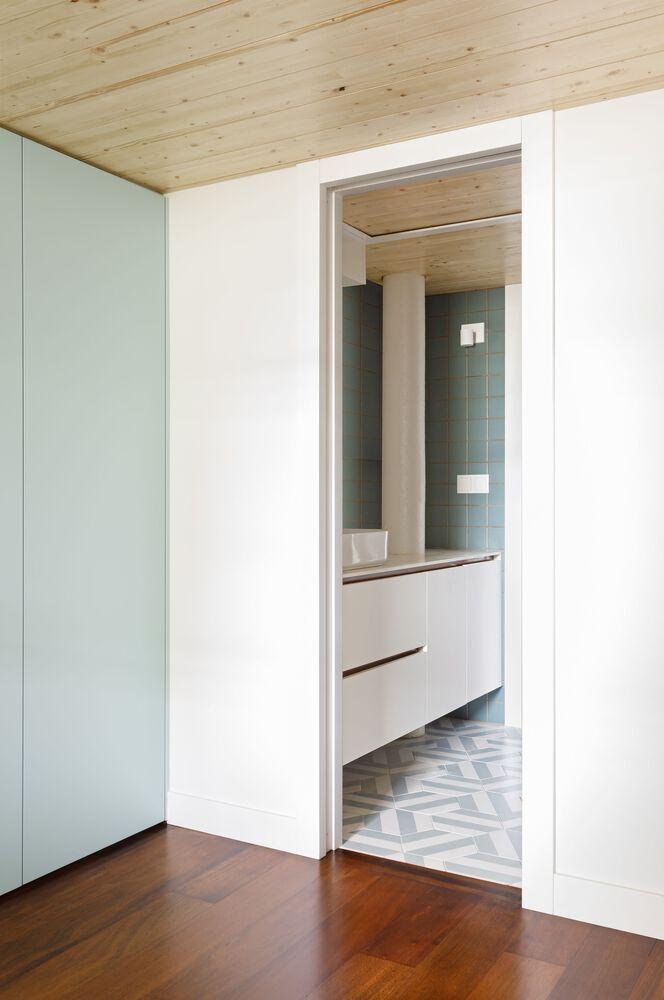 As a result of optimizing the apartment's height and allowing the family to conduct domestic activities freely, the renovation offered a new way for the family to interact with space and order without relocating.
Photo: Marcela Grassi