Two utterly different interior styles coexist to create an artistic synergy with a smorgasbord of visual stimulation.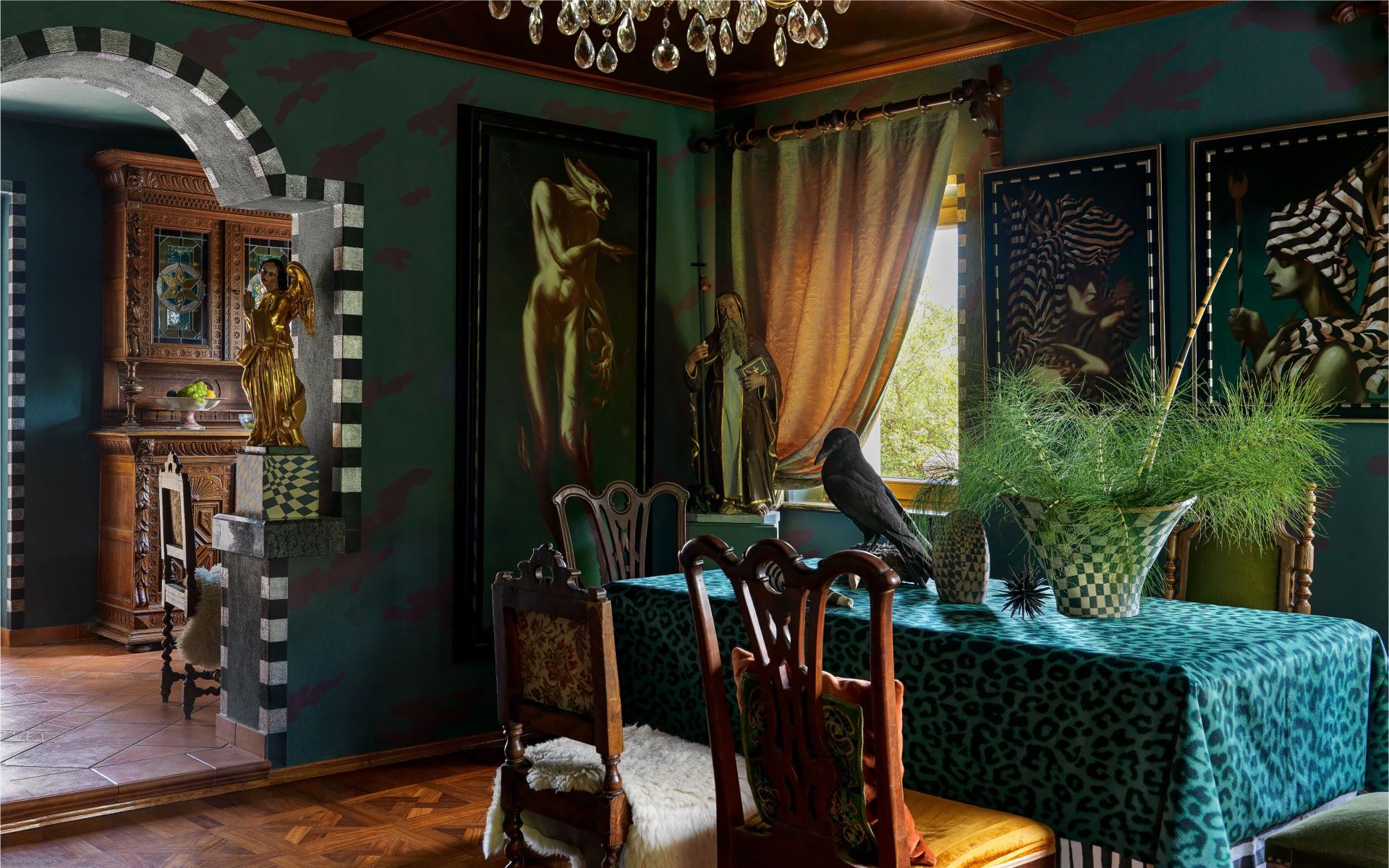 A home's style often reflects the personality and taste of the occupants. Built in 1887, this compact house in Lubno, Slovenia, was very derelict inside and out when the Russian design duo Olga Sedova and Prokhor Mashukov took over. After a thorough renovation, the age-old house was given a new lease on life. Since the owner likes to collect artworks with dualistic philosophy as the subject, the designer emphasized the dualistic theme in the decor, such as modern and classic, to illustrate the juxtaposition of light and darkness. The designer went all out with the essence of black and white: from the stripe color of the ceramic sculpture to the different areas of the dwelling, like a darker palette in the lower floors and lighter one on the tops floor.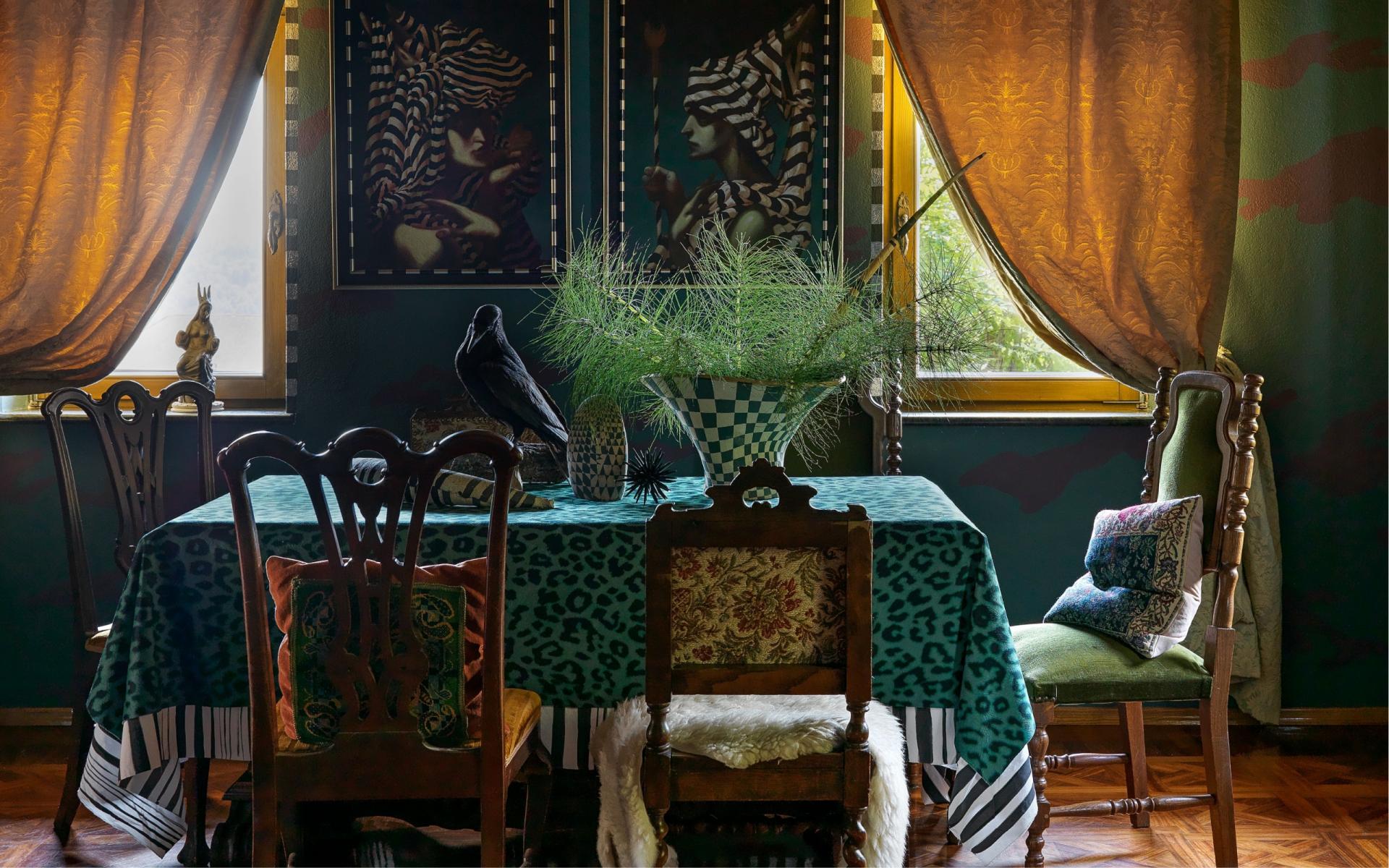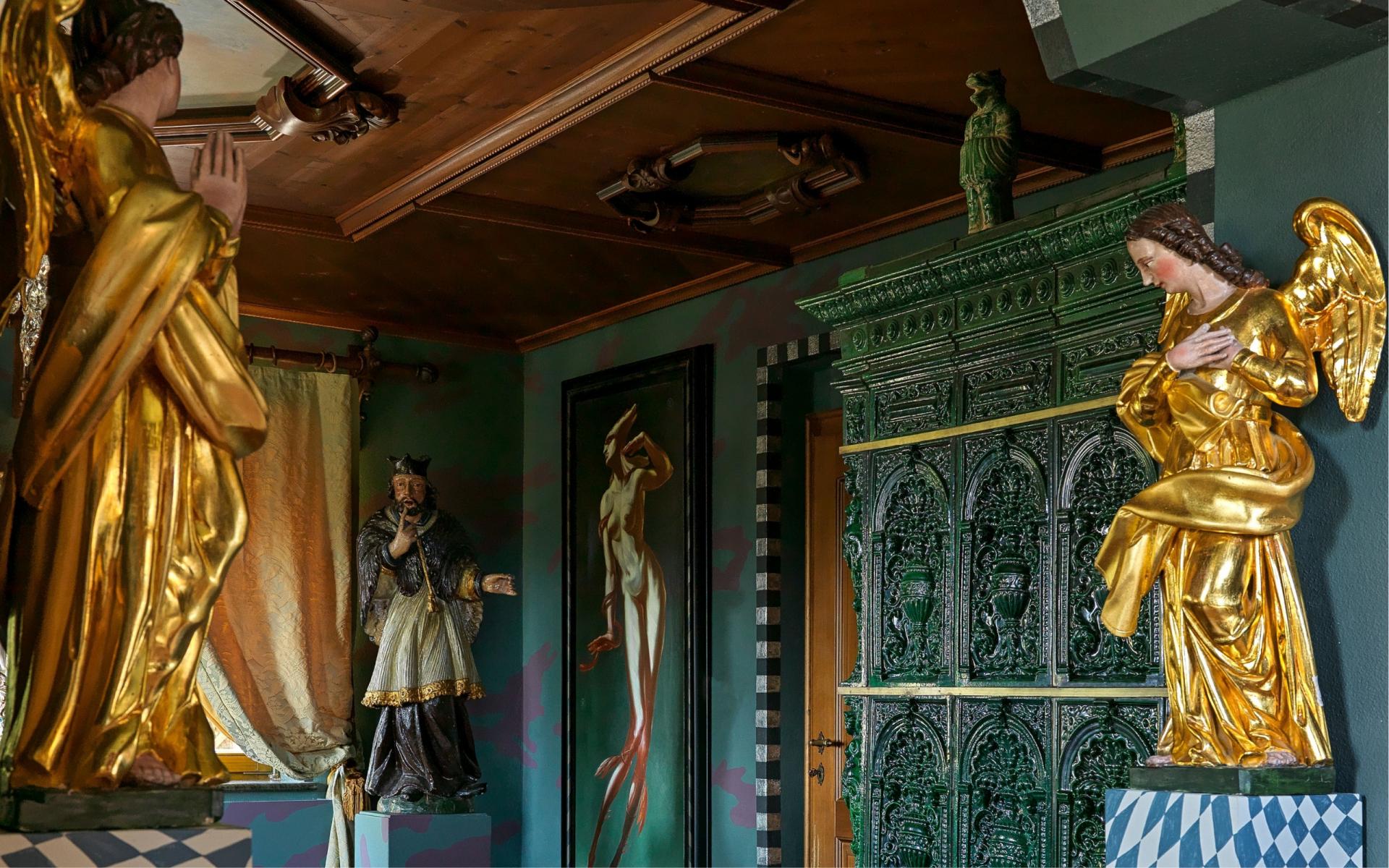 The living room, using dark green as the main visual in the space, exudes a retro Eastern European aura. There are fascinating medieval angel paintings on the ceiling of the dining room, showcasing the connection between darkness and light.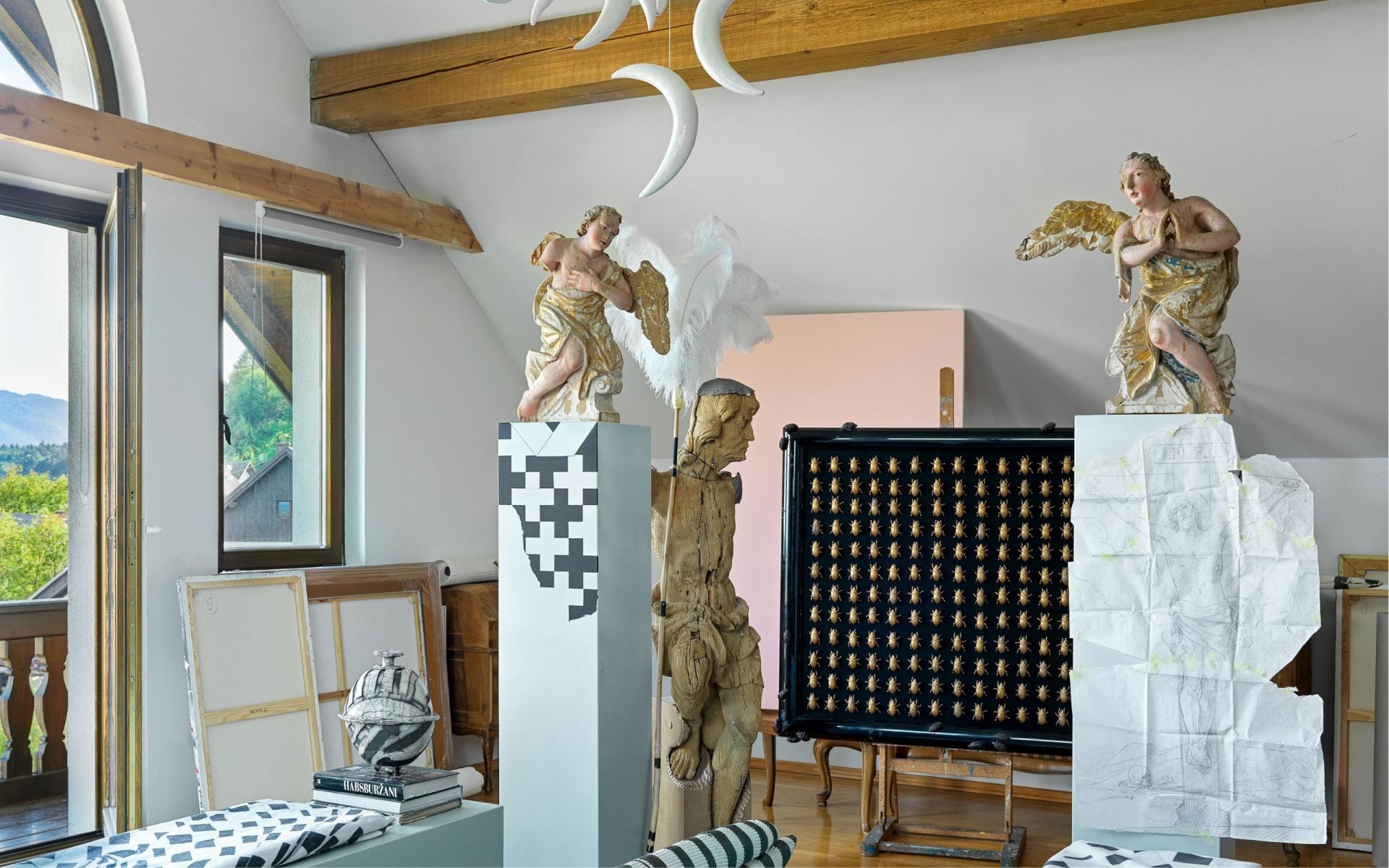 Originally a loft, the second floor was transfigured into the owner's studio. The clever makeover saw the wall decked in simple and elegant white, accompanied by natural light outside the window and embellished with furniture with sharp outlines. Besides allowing the homeowner to concentrate on his creation, he also hopes to conceive a space where light and shadow interplays.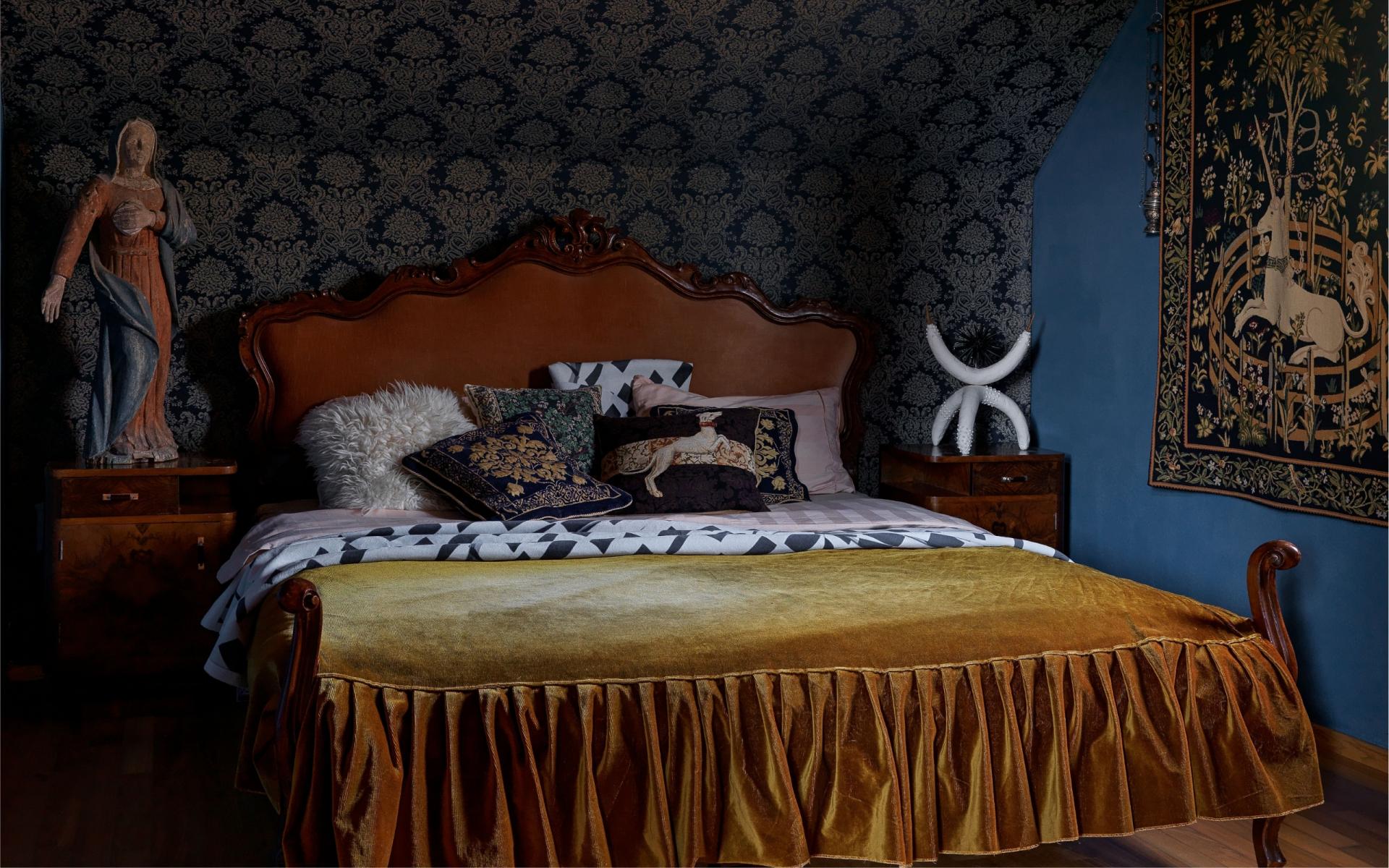 The bedroom has a rich and diverse visual hierarchy through the overlapping of wood, material, and color.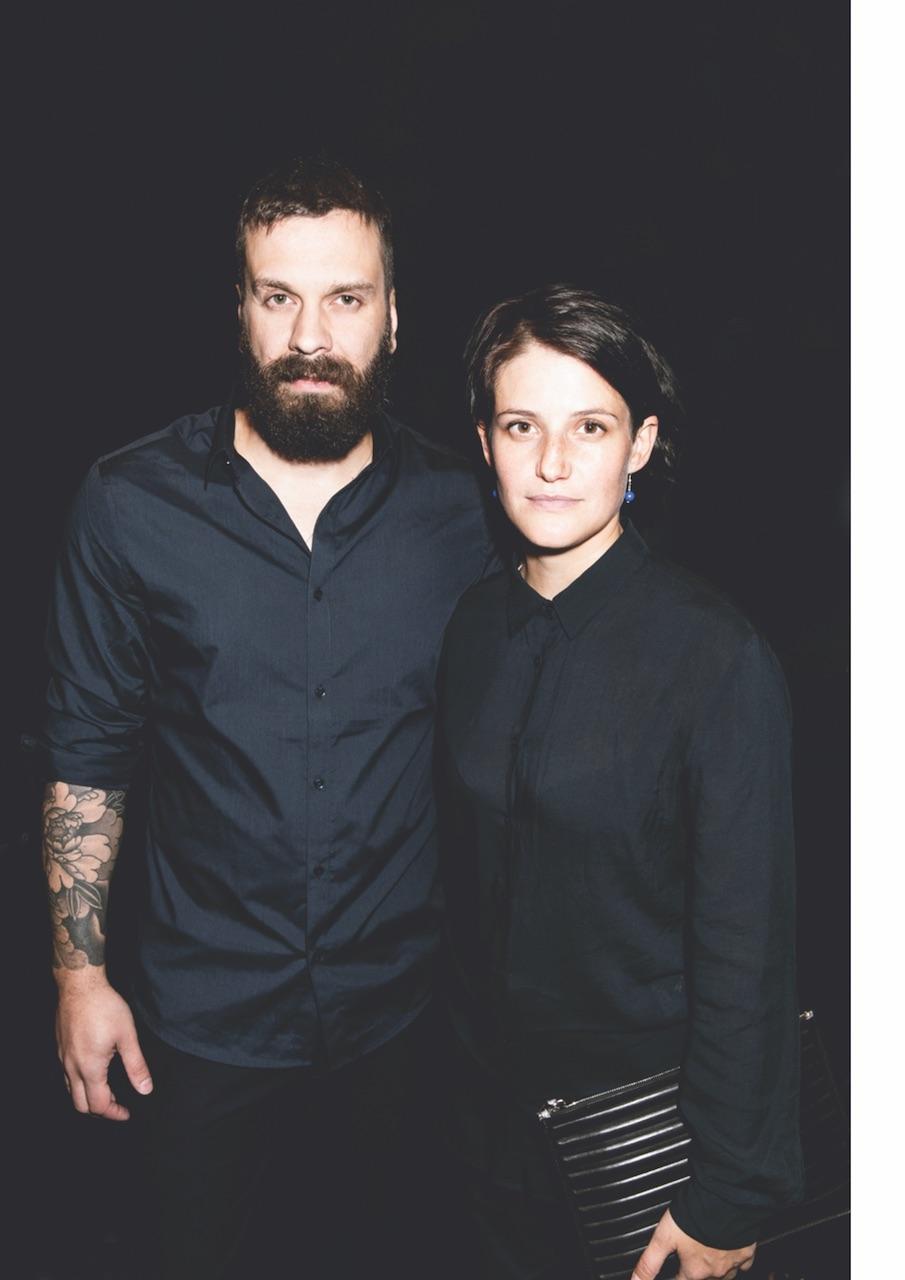 Design duo Olga Sedova and Prokhor Mashukov from Russia.