Interior design professionals often have the most intriguing homes.
That's certainly true in the case of Ana de Olazabal, who currently works as head of image and style at Indigo Living, and has a background in art and interiors. Yet it is not only this experience that has influenced the environment of her cosy home on Elgin Street, though it's made it all the more captivating.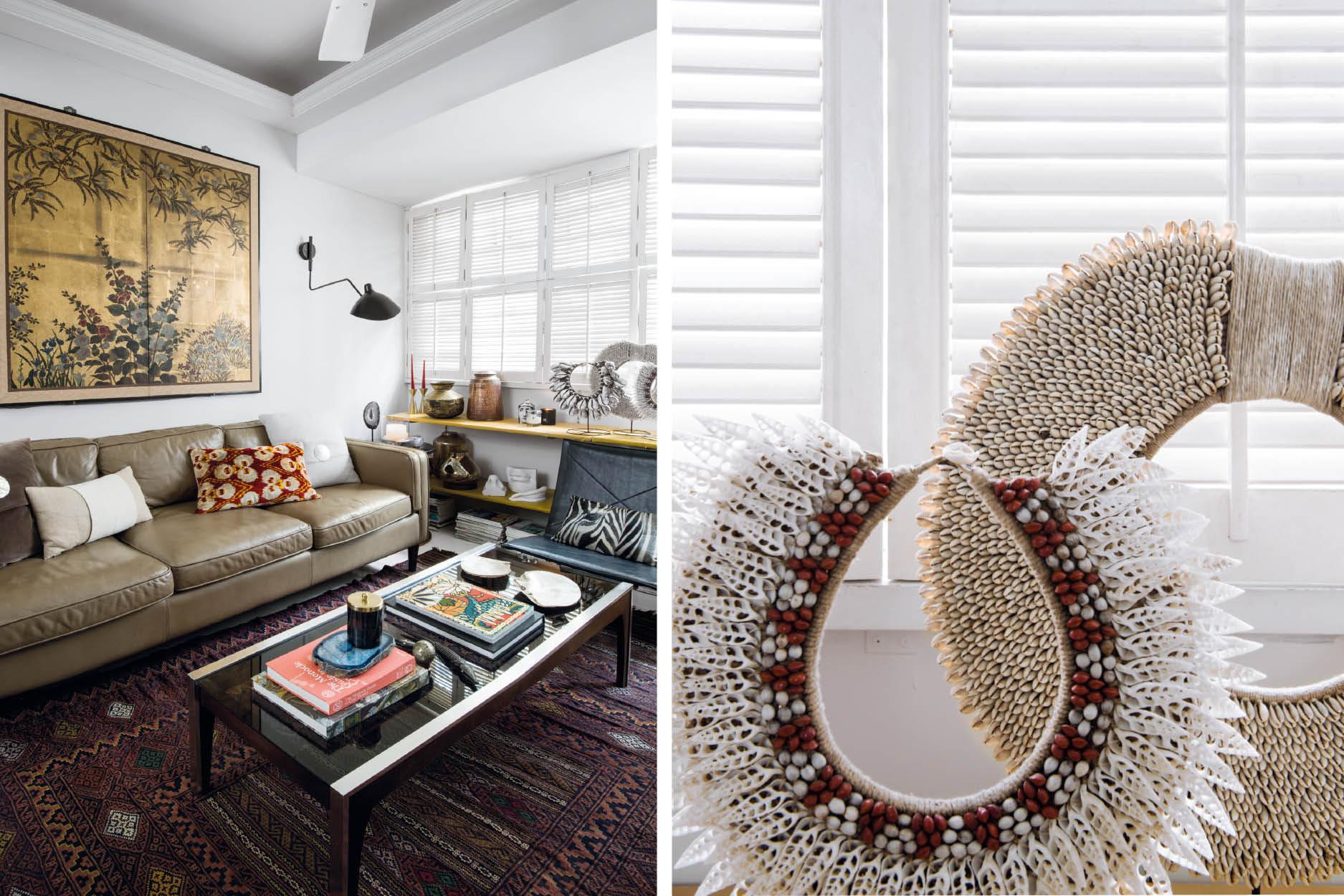 Born in London to a Spanish father and a Portuguese mother, Ana's early years were nomadic, with the family moving around the world, following her father's job. As an adult, with that travel bug entrenched from an early age, Ana has lived in Portugal, Spain, the UK, Italy, the US and, for the last six years, Hong Kong. Her global adventures are reflected in her light, bright and airy 450-square-foot home.
"My style is very eclectic – more is more," she says. "I'm definitely not afraid to mix. Also, I use my home to experiment as much as I can. I'm always moving things around and I get restless if things start looking the same."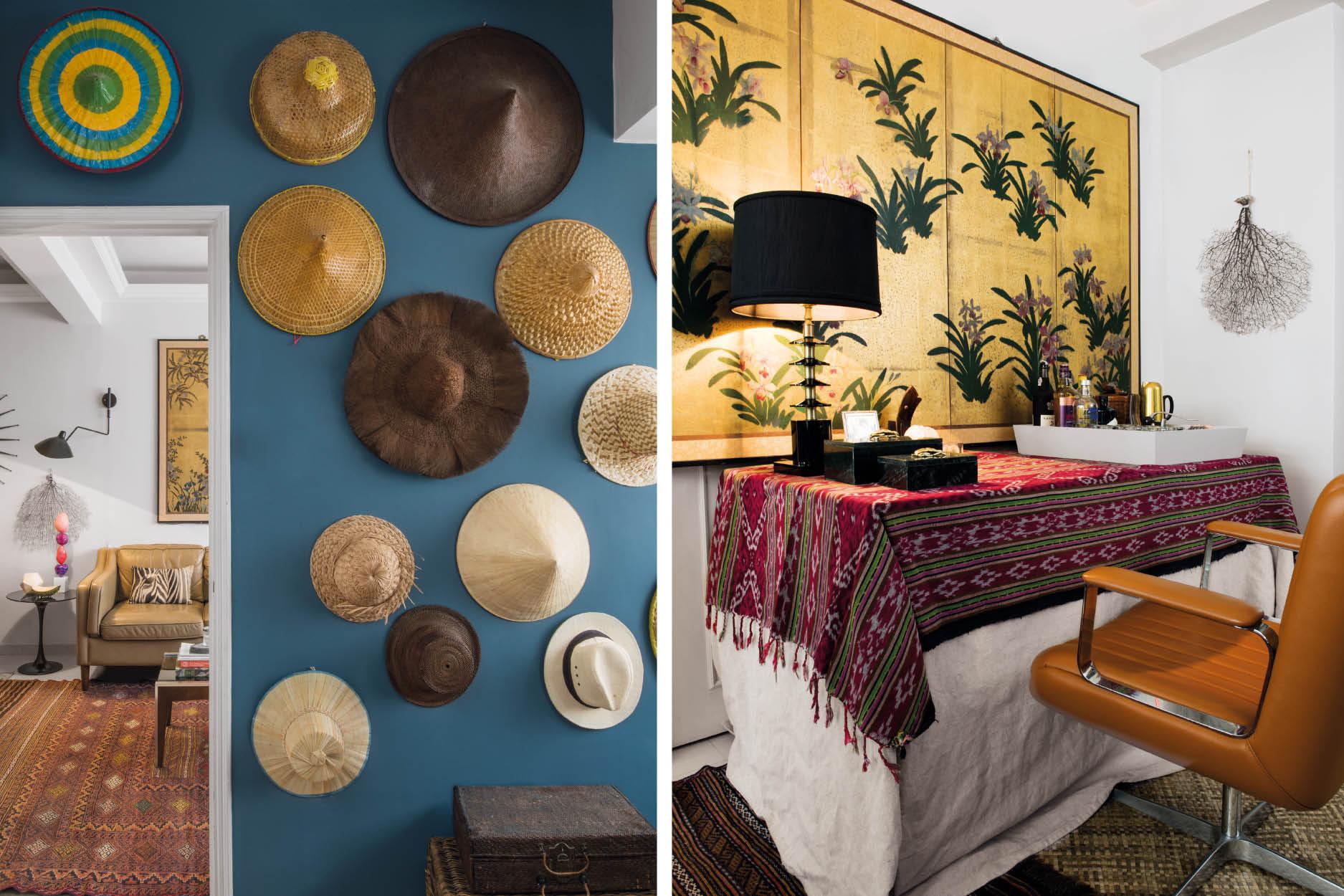 The "things" she refers to encompass all manner of art, objects and furnishings, many of which she has collected on her travels. "I'm a compulsive buyer," she admits. "My grandfather was an antique collector, so I guess I've always looked at objects not as individual pieces, but as part of a group or theme. Once I go down a route, I need to have several interpretations of it."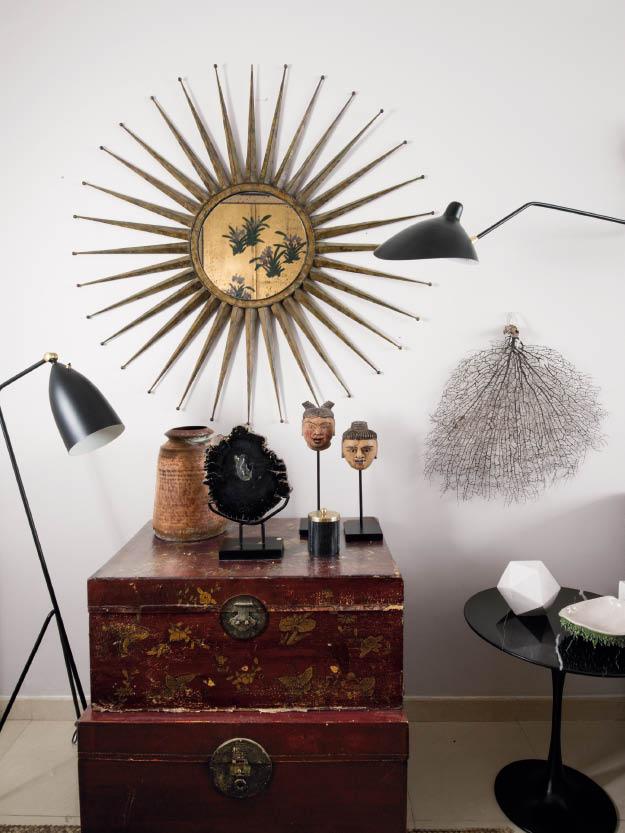 As well as moving things around to keep her home environment fresh, Ana has made more permanent changes, too. "I just repainted my living room in Ruffled Feathers by Dulux," she says. "I am obsessed with colours and their names. When I first moved in, I didn't have much artwork, so I painted the walls a strong colour: Thundercloud, which is a grey/green. It made the flat look warm and cosy. But over time, I've collected so many things that I felt it was too busy and overpowering."
It's a different story in her bedroom, which is painted in Connecticut Blue. "It's dark and dramatic," she says. Here, one of Ana's main collections can befound. "I collect handmade Asian hats and have them hanging all over the walls. I especially like handmade objects by overlooked artists and artisans. I love the purity and simplicity of the hats and how different they all look. Each one reminds me of different travels and different friends."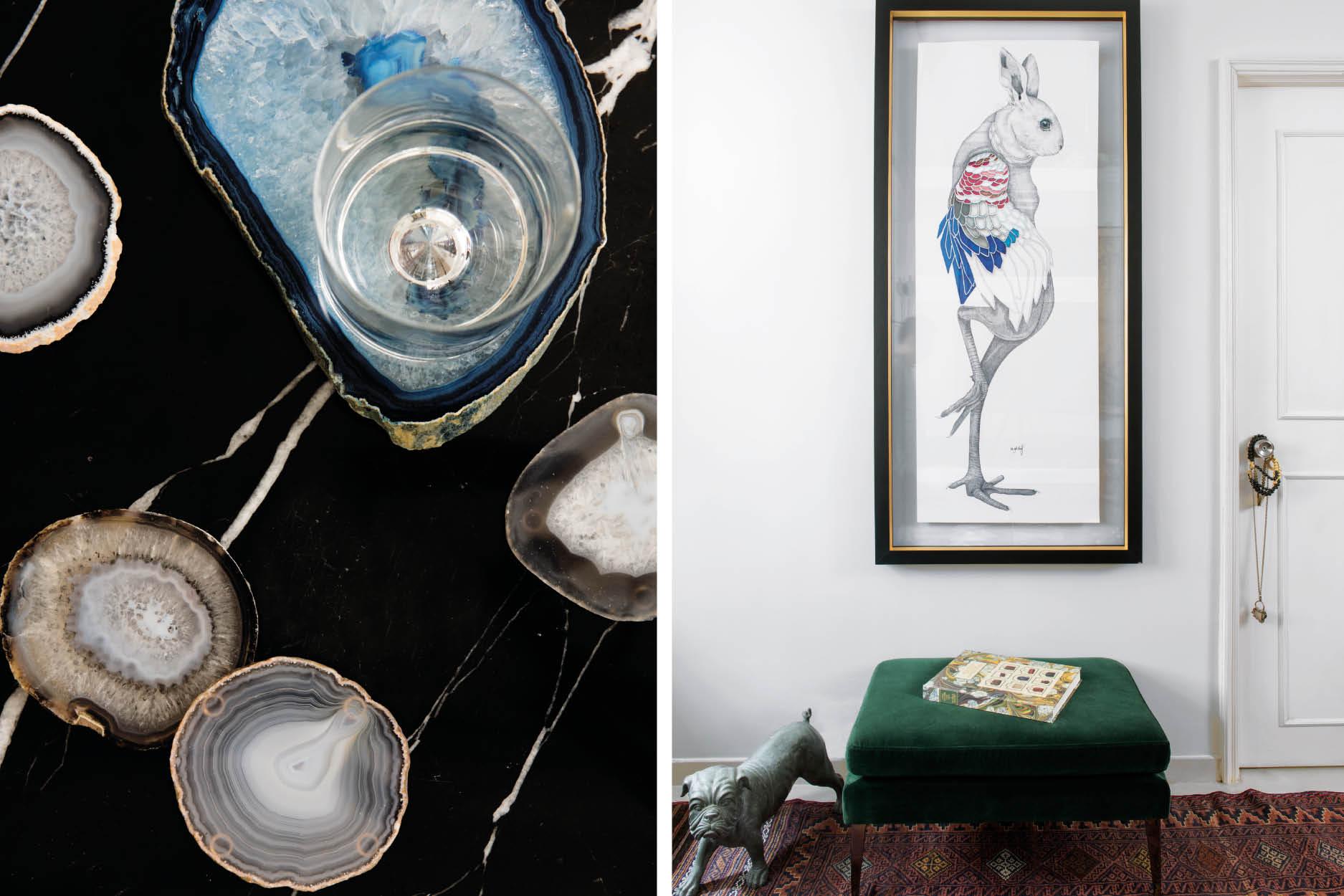 A favourite object of Ana's is a totem by artist Ashley Hicks. A long-time fan of the artist's father, influential interior designer David Hicks, Ana fell for Ashley's totems on Instagram. "I couldn't resist," she says. "I'm just trying to keep from buying a second one now."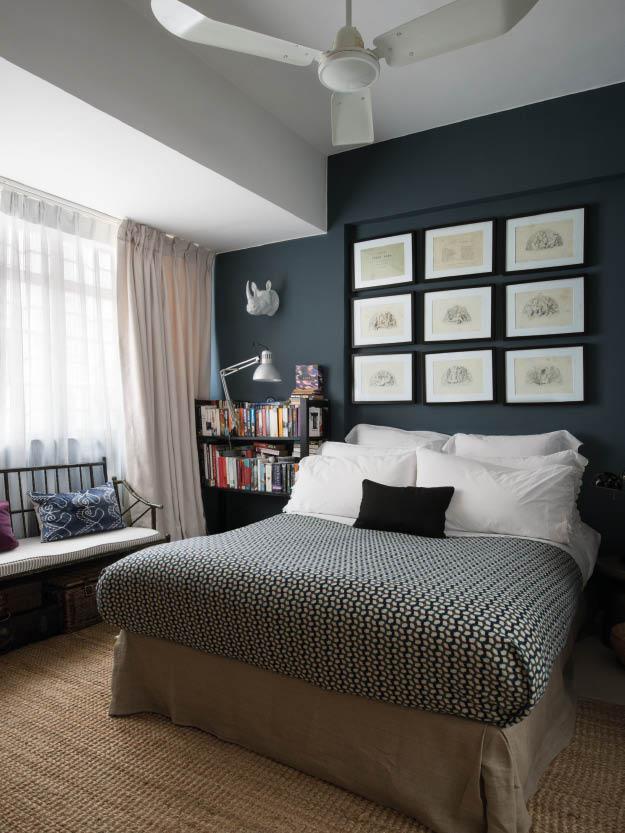 Indigo Living plays a role at Ana's home, too. Her sofa hails from the designer furniture emporium and there are smaller items as well, such as cushions, petrified wood, candles, trays and tableware. "The Indigo Living product works amazingly well with my street finds. It gives them a bit of glamour, perhaps because of the contrast between mass-made polished objects and the organic shapes, handmade imperfections and fading colours of my second-hand buys."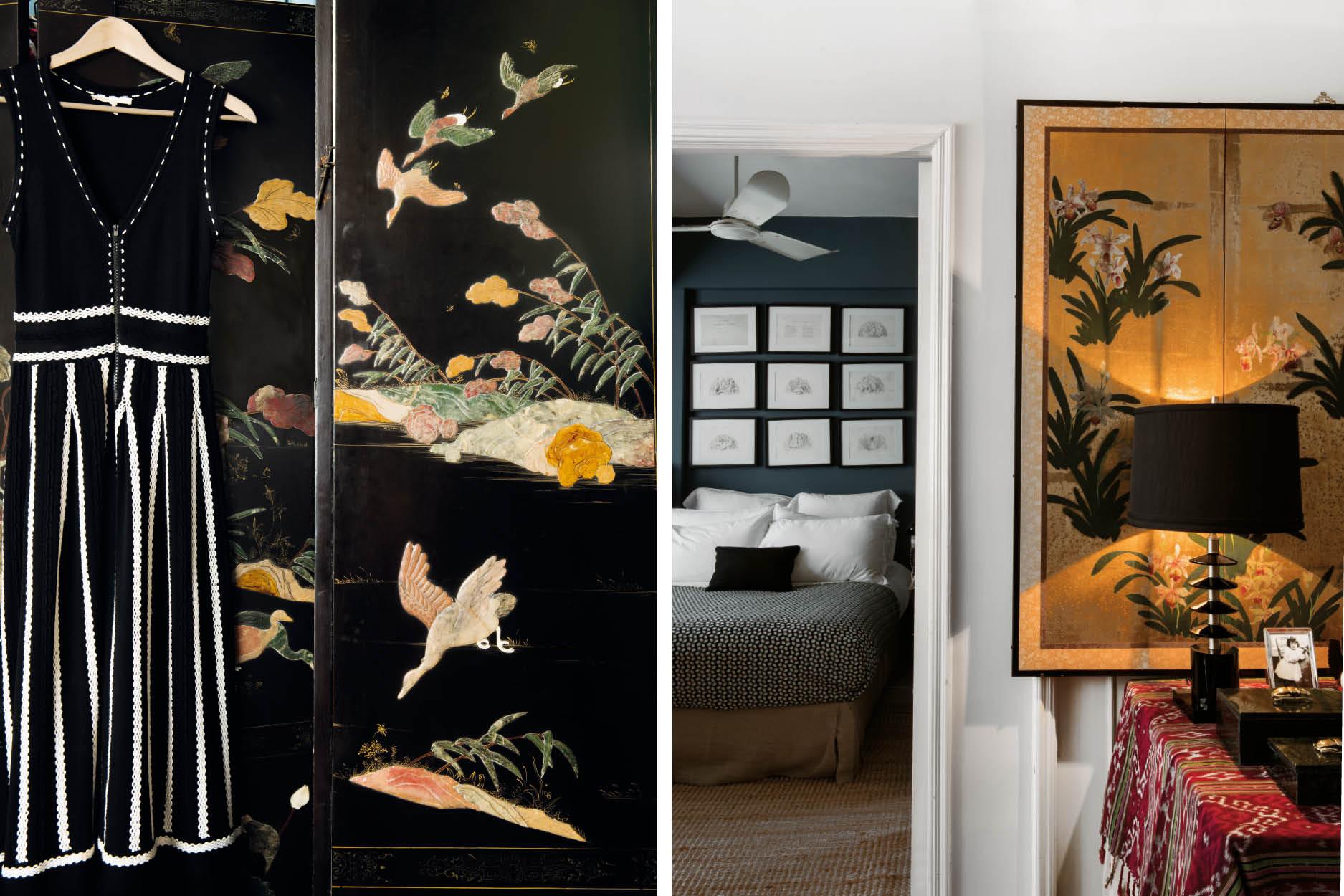 The combination of curiosities with Indigo Living's curated collections helps keep Ana's creativity flowing while making her apartment feel like home. "I wanted this flat to represent me. I was tired of going out so much and I wanted to stay home. I wanted something comfortable, with interesting objects to look at and feel inspired by."
Photography: Edgar Tapan
Art Direction: May Lau
Production: Nikey Cheng
See more: How This 380sqft Wan Chai Micro-home Created More Space by Building Upwards