The story of HERE Studio is one of artistry, innovation, and thoughtful design. At its helm is visionary interior designer Jerry Wong, who co-manages the space with a dynamic group of young creatives.
Multi-functional in nature, the space requires versatility and adaptability, serving as a location for both photography shootings and events. When it came to designing the space, Wong sought to infuse HERE Studio with a personal touch, telling a story that is intimately connected to its creator.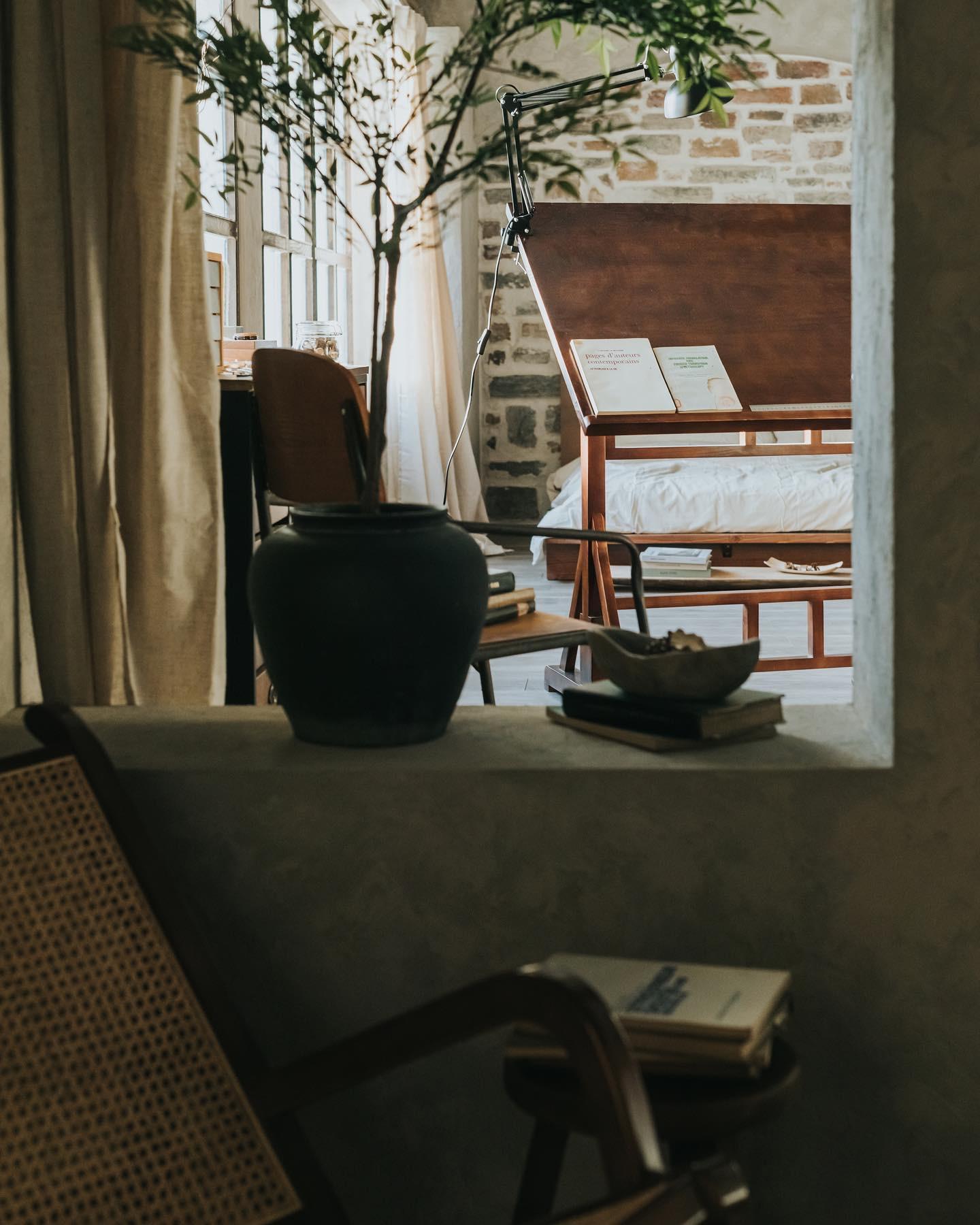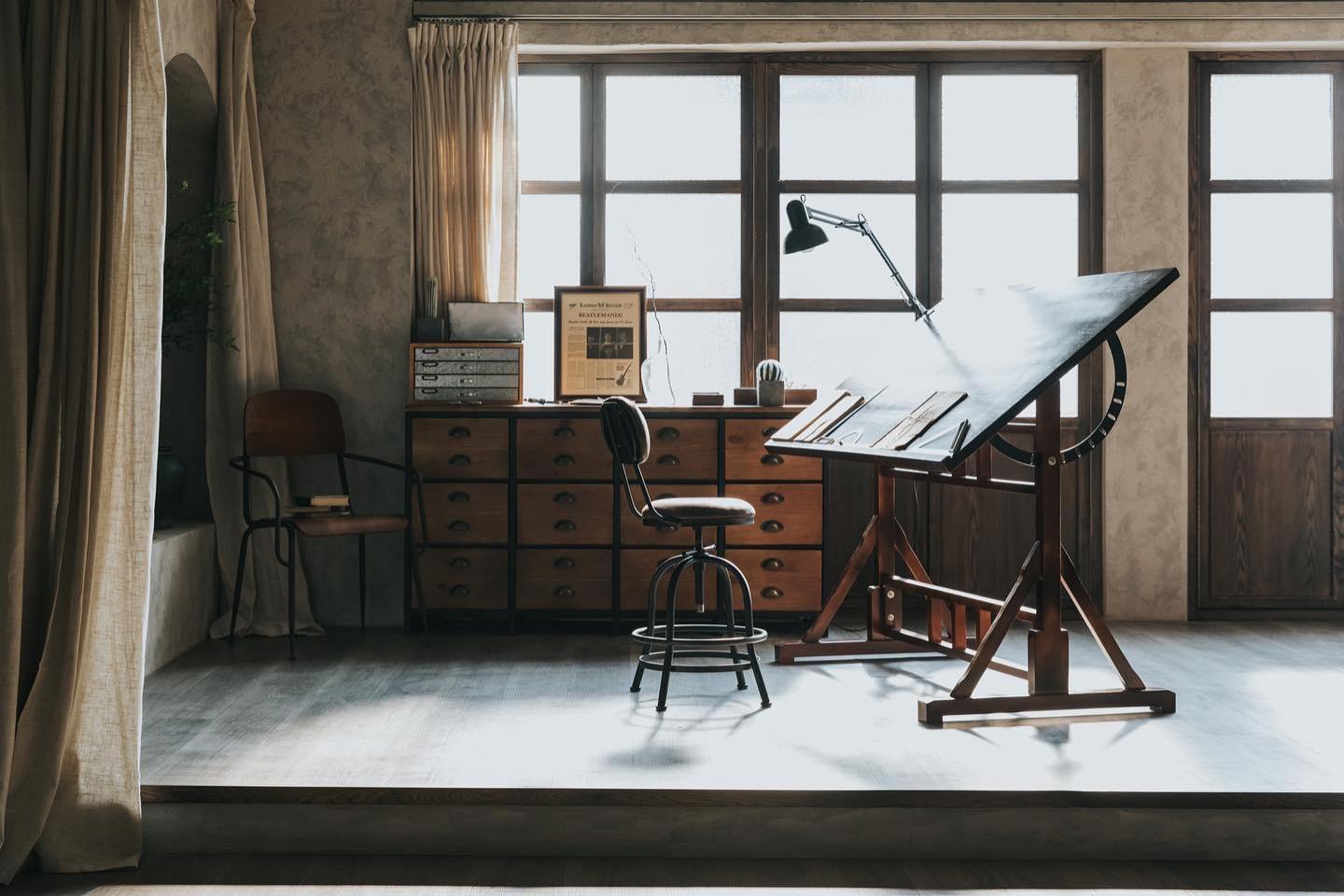 With this lofty goal in mind, Wong chose to design the space as a reflection of his own home, a place that is as inviting as it is intriguing. "We noticed that people enjoy glimpses into a designer's home studio," shared Wong. "It piques their curiosity and reveals a unique personality. And so, we chose to incorporate this theme into the studio's design."​​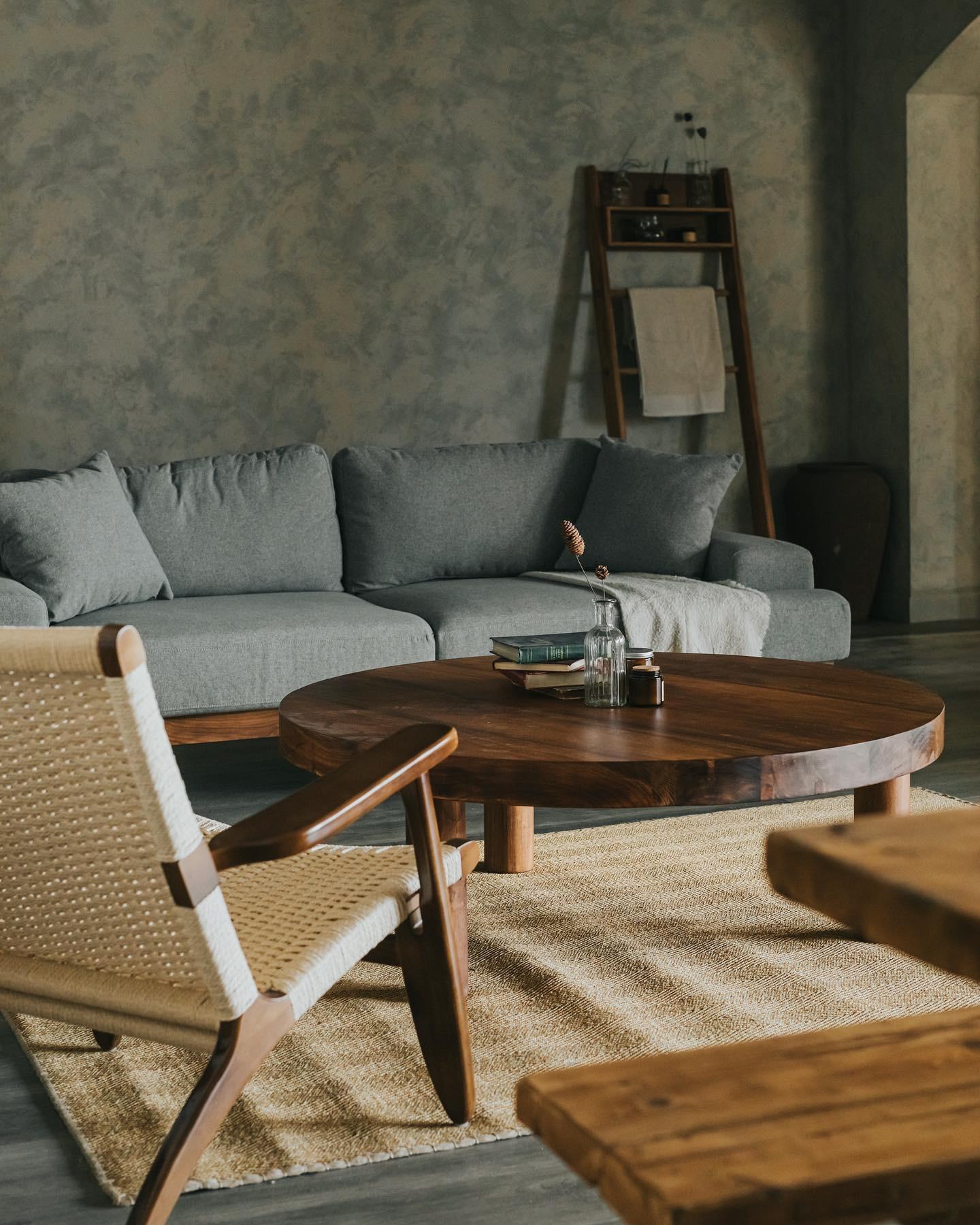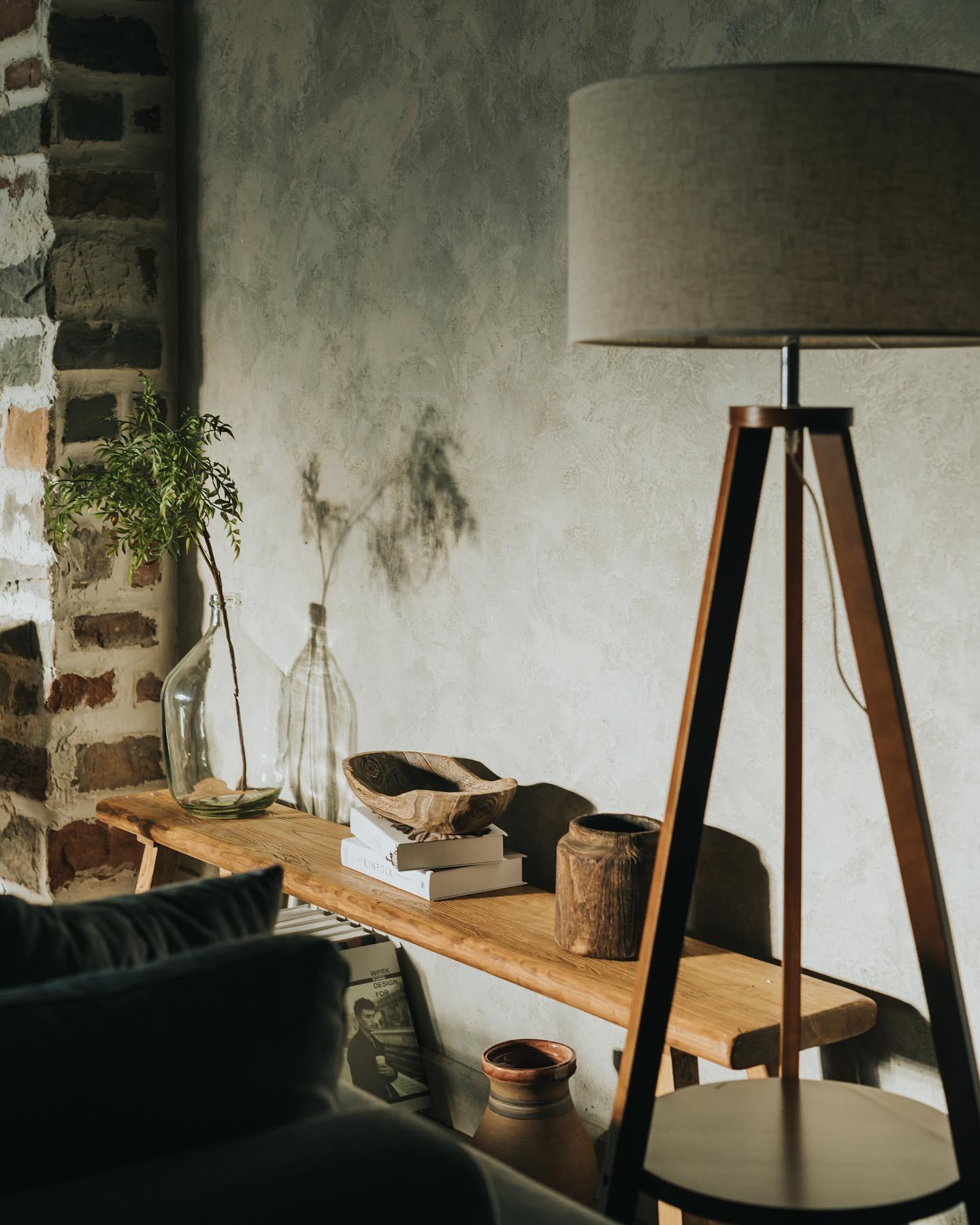 Jerry devoted considerable thought to the walls in order to make the home truly impressionable. In the course of the renovation, the design team diligently explored various material options, initially considering the idea of using an art plaster service to achieve a refined concave-convex texture with vivid color transitions. However, given the excessive cost, they were forced to devise another strategy. Ultimately, they opted to craft their own materials using readily available resources. Despite initial setbacks, they ultimately succeeded in achieving the desired result by utilizing a specialized brand of wall paint, daring to deviate from the factory's suggested protocol. "Sometimes adherence to objective constraints can actually foster creative solutions," Jerry mused. "After all, many innovations stem from out-of-the-box thinking."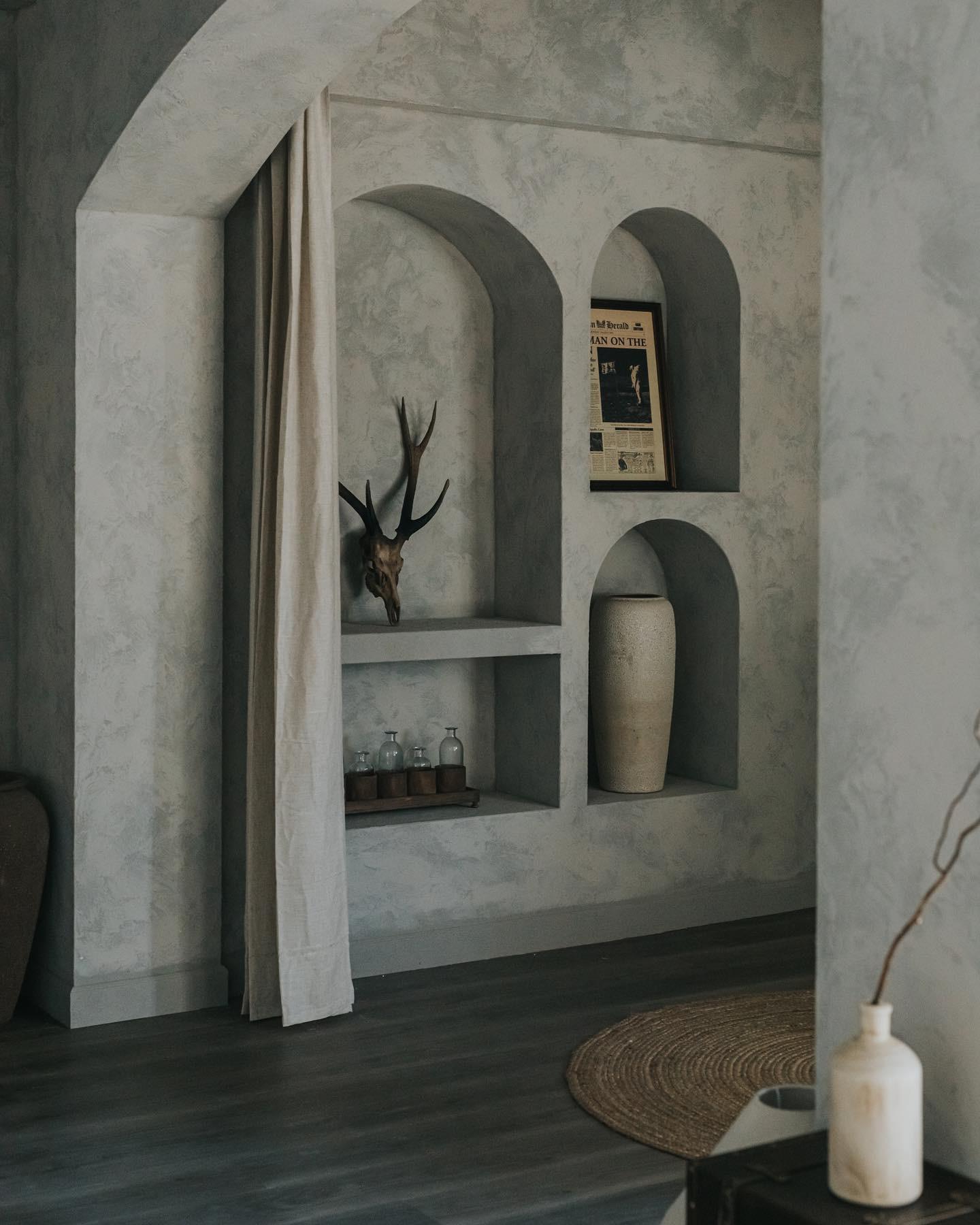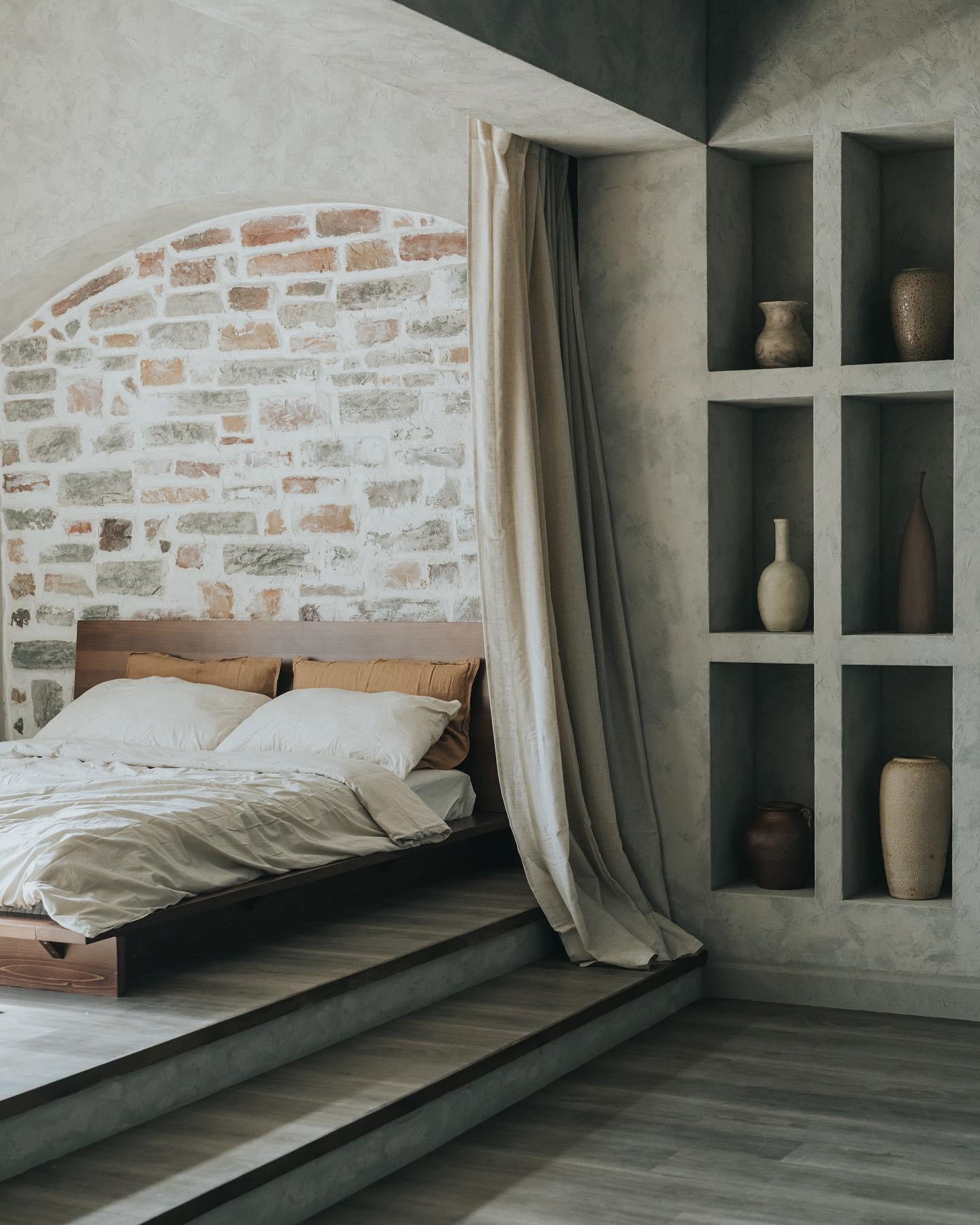 From the cement-effect display cabinets to the brick-like feature walls in the halls and rooms, every design element has been meticulously considered and arranged to achieve maximum impact.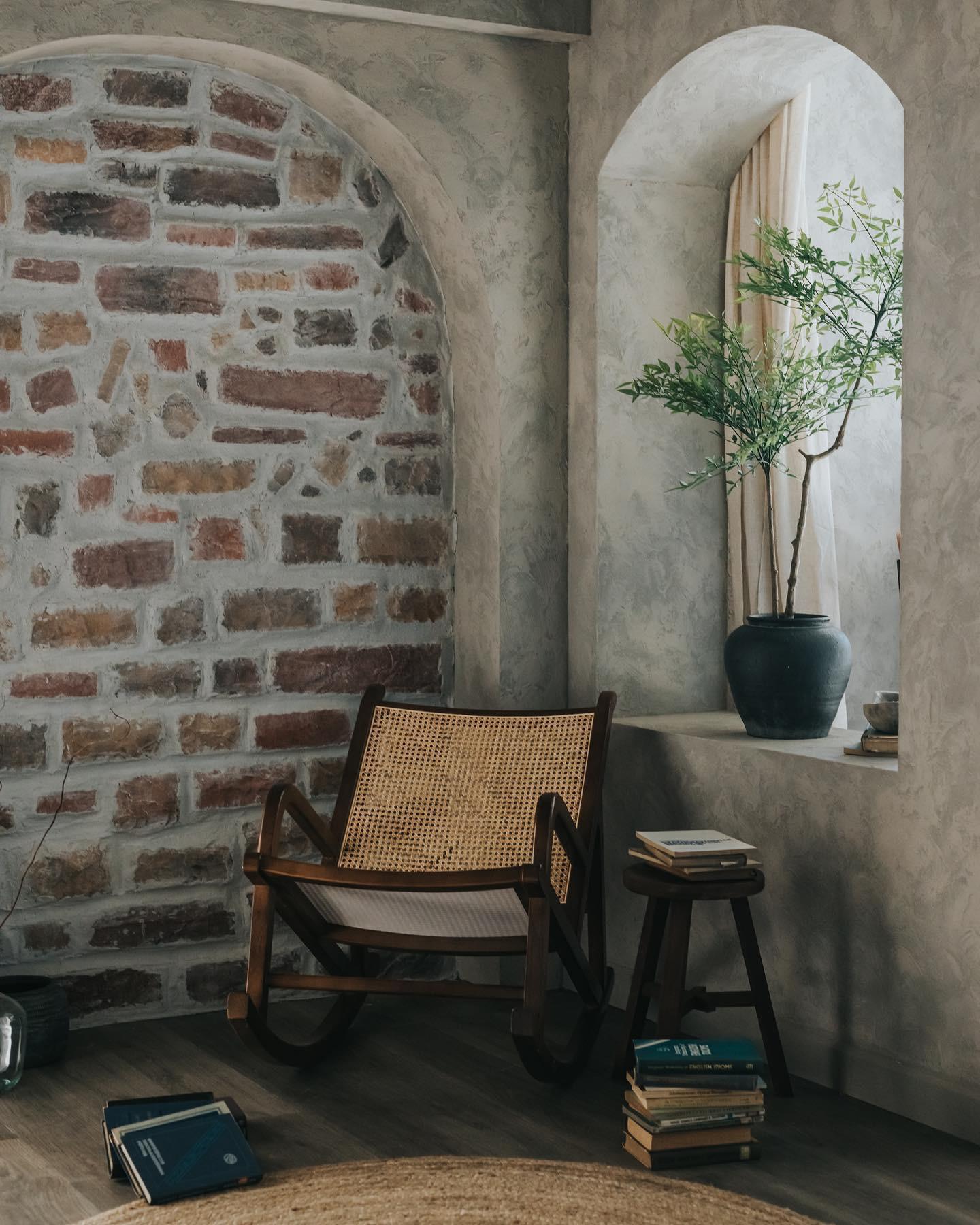 This attention to detail is perhaps most evident in the ingenious layout of the space. As Jerry explains, the removal of certain elements, such as the bed and drawing table, and the addition of outdoor furniture and plants instantly transforms the area into a serene semi-open garden. Of course, such a change requires careful consideration of structural beams, lighting, and the adjacent living room layout, all of which come together to define this unique space.
For Jerry, the true essence of design lies in the minutiae - the subtle touches and overlooked details that imbue a space with its unmistakable character. From elegant European-style carvings to intricate decorations, each design element draws on a specific cultural aesthetic to create a truly distinctive atmosphere. Through these carefully curated details, this magnificent home captures the essence of southern European residential space, transporting its inhabitants to a world of elegance and refinement.​​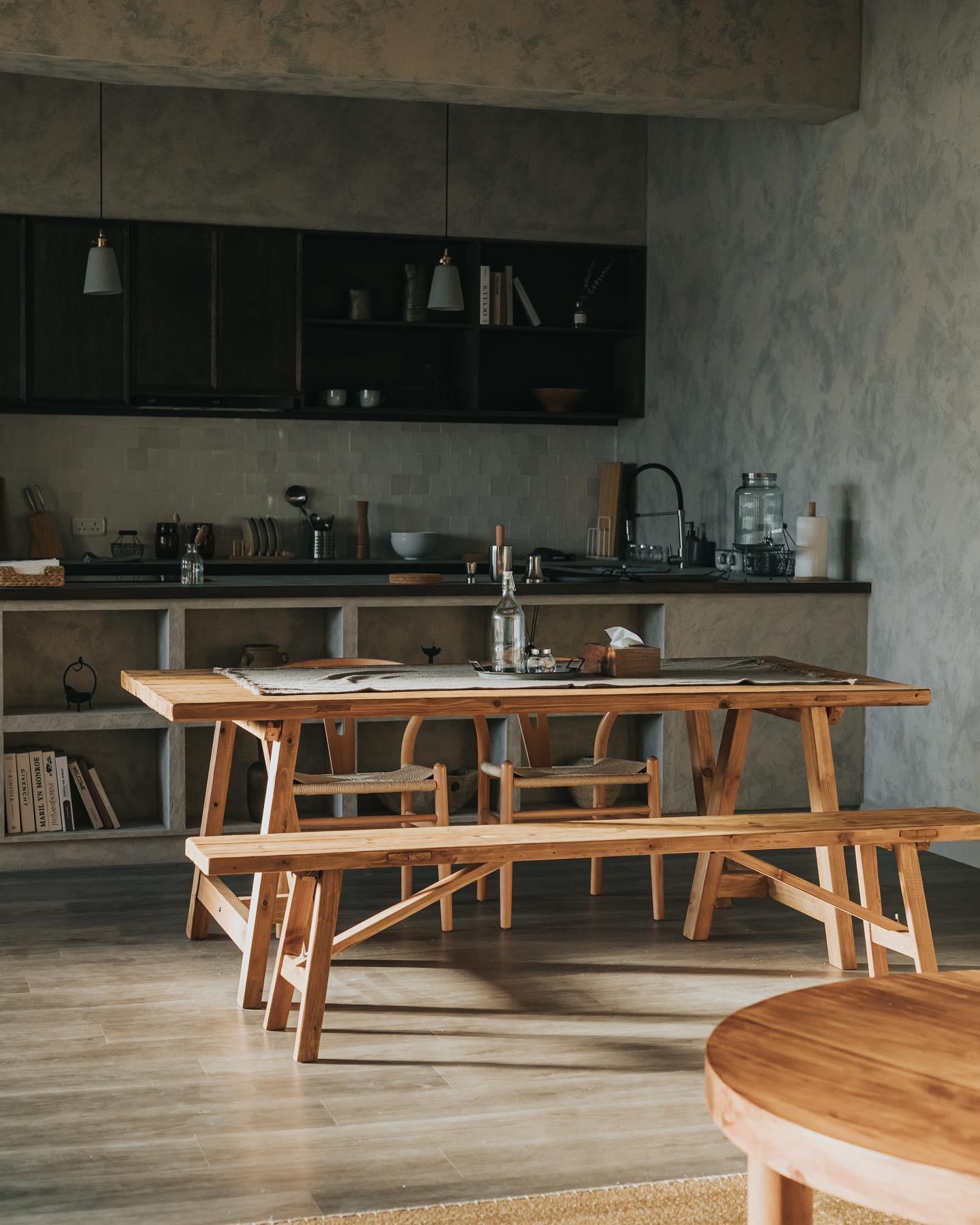 Designers must infuse every project with their passion and expertise, adeptly managing various challenges along the way. For Jerry and his team, this meant navigating a host of issues stemming from the building's advanced age and aging infrastructure, including burst water pipes, leaks, and concrete peeling. But rather than being deterred by these obstacles, they approached each one as a unique challenge to be overcome through innovation and perseverance. The sheer exhilaration of successfully completing the project and achieving the desired results is a feeling that's incomparable.
It's understandable, then, that this designer's home - now open for booking - has captivated the attention of Instagram users, eager to glimpse the breathtaking results of Jerry's meticulous design and careful attention to detail.
Follow us on Facebook, Instagram and YouTube, and subscribe to our newsletter to get the latest news and updates.